How to Make a Crudite Tree With Cheese Ball Presents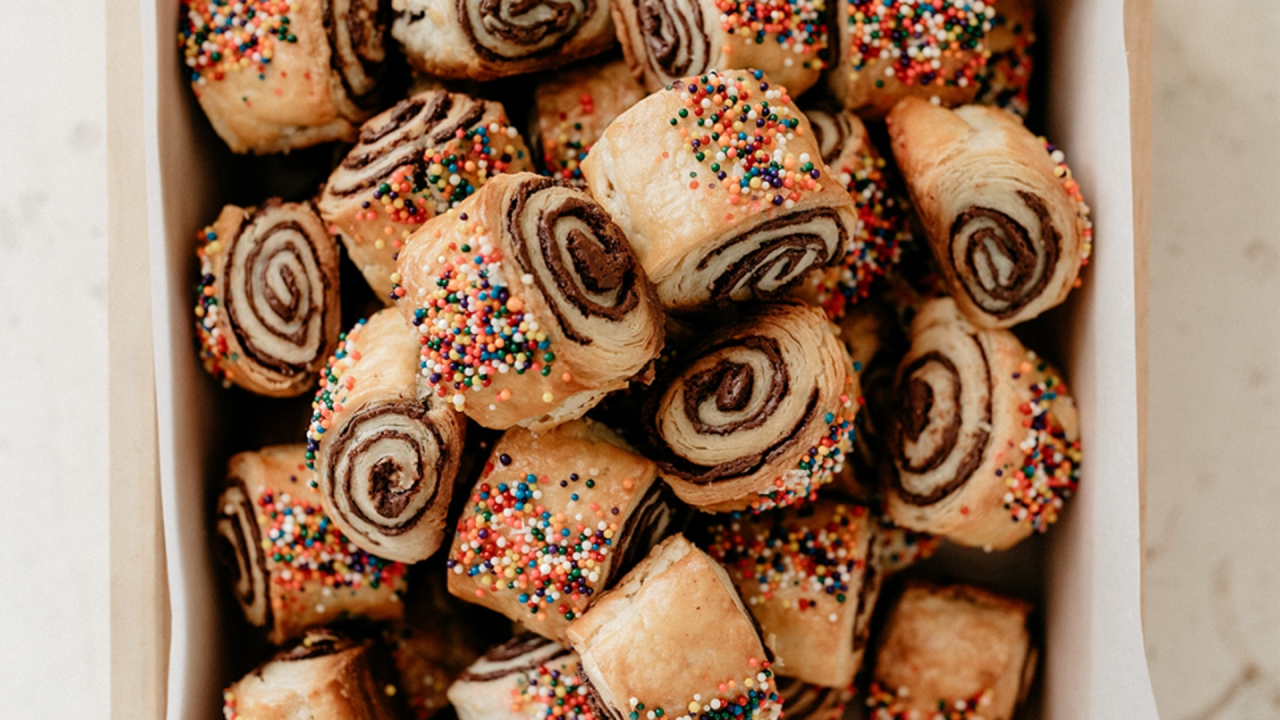 How to Make Chocolate Sea Salt Rugelach | Molly Yeh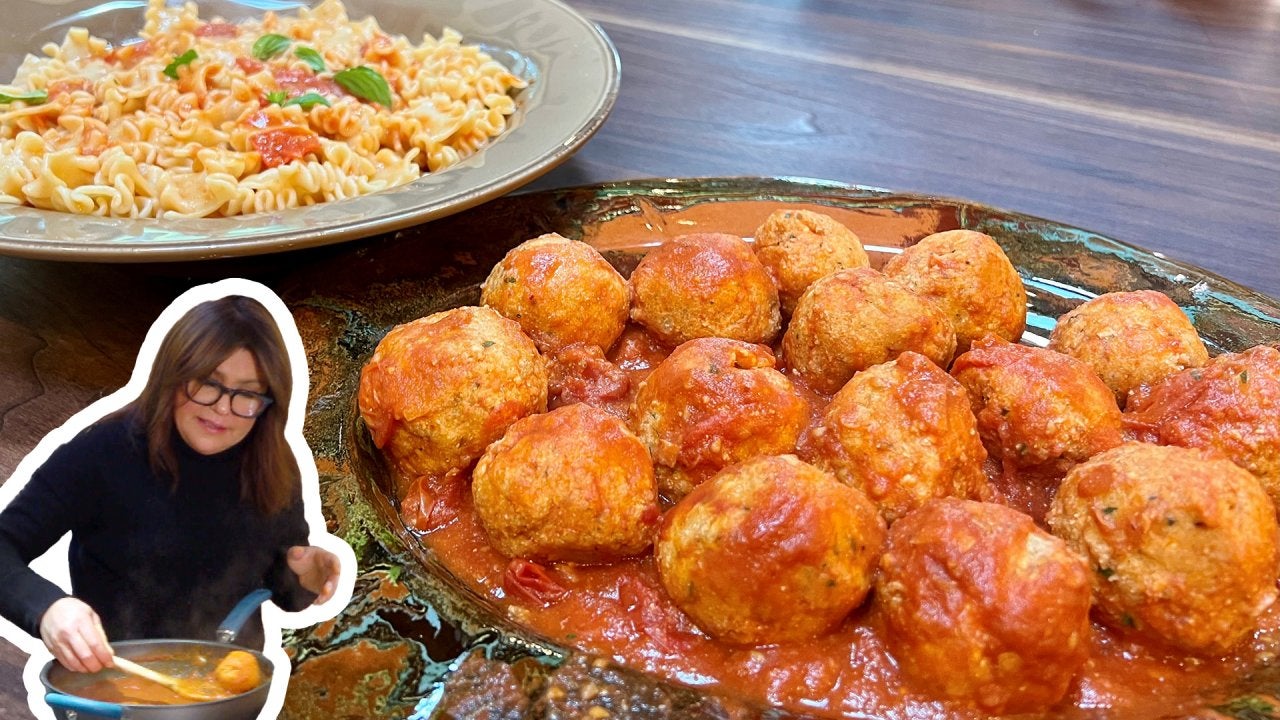 How to Make Ricotta Dumplings and Mafalde | Rachael Ray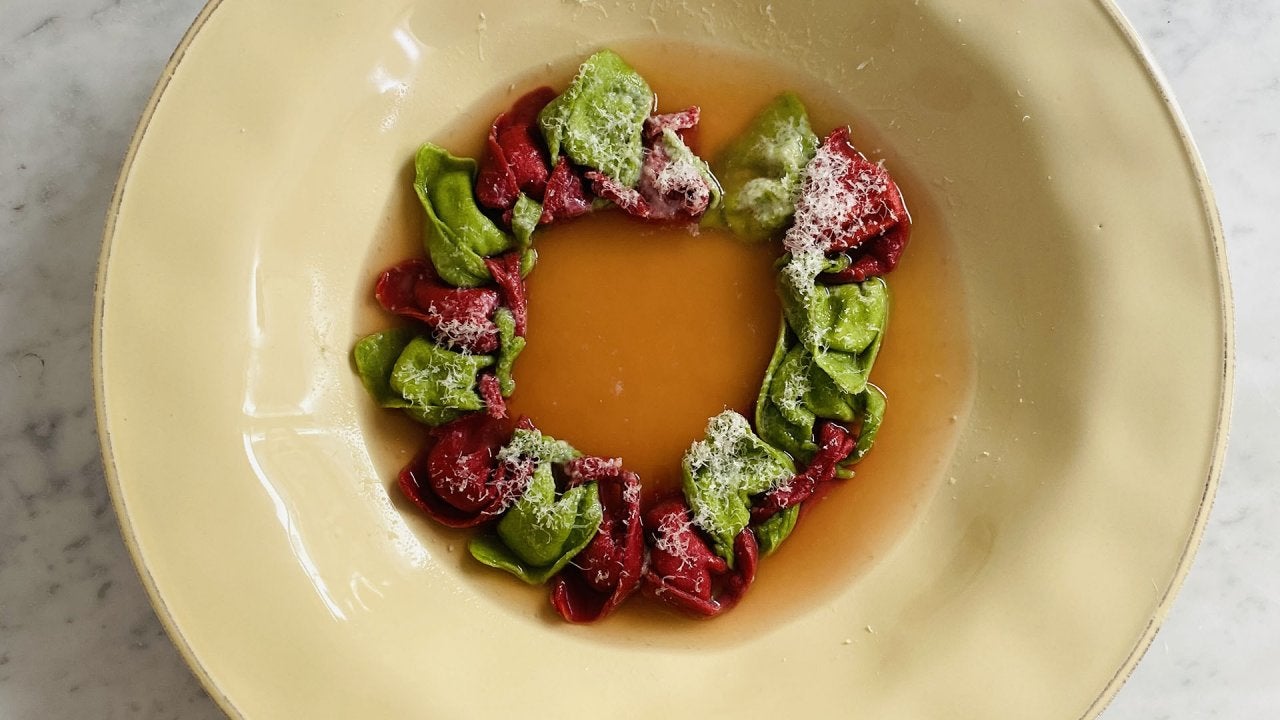 How to Make Red and Green Tortellini Wreaths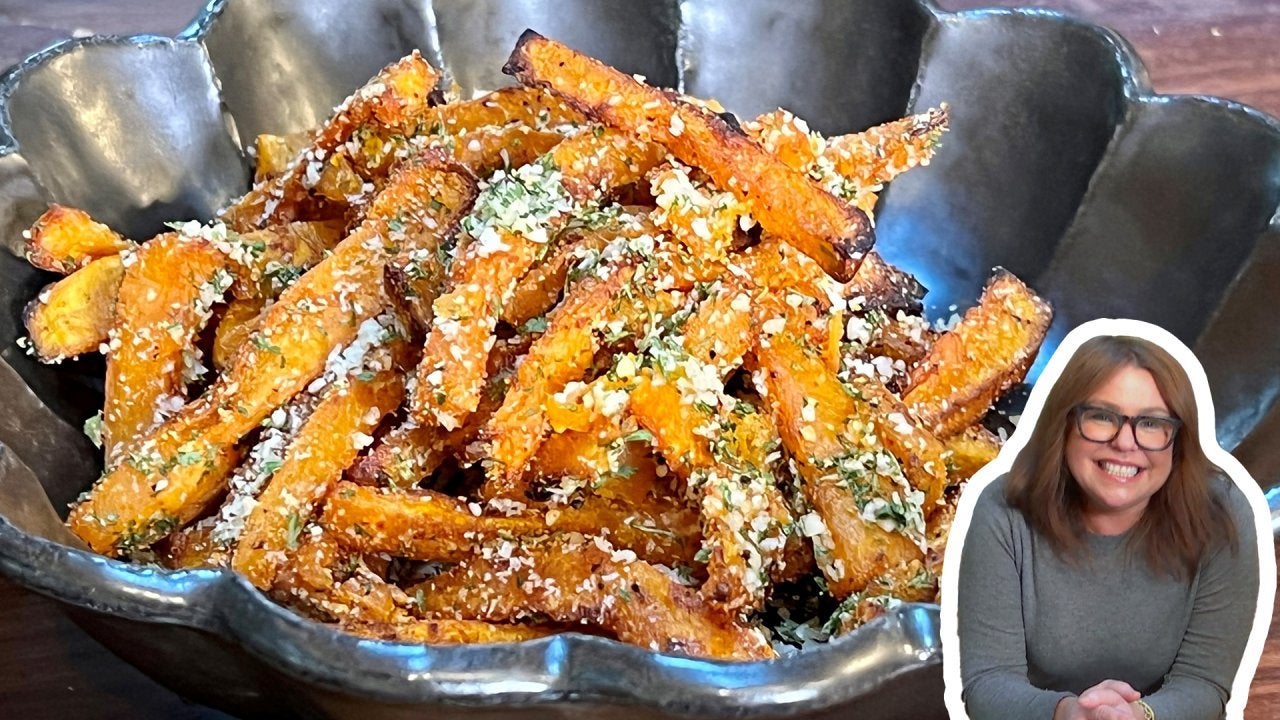 How to Make Pumpkin Parm Fries | Rachael Ray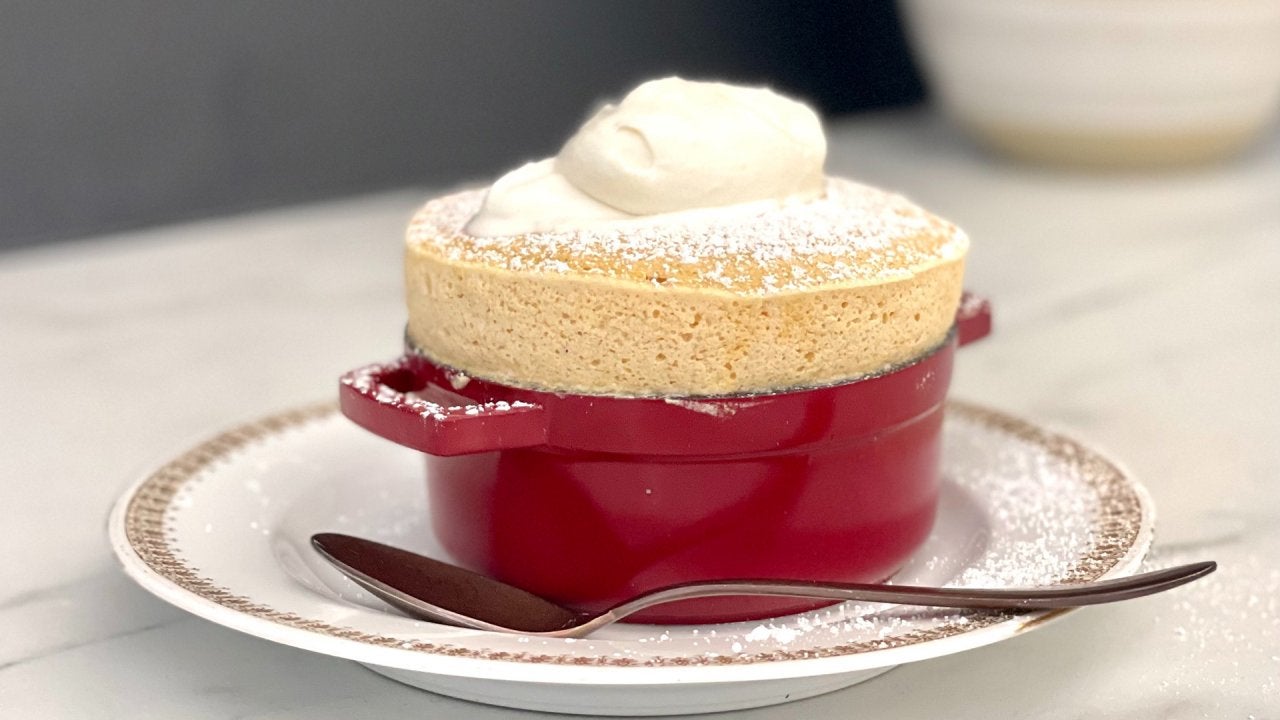 How to Make Sweet Potato Souffles with Boozy Whipped Cream | TDa…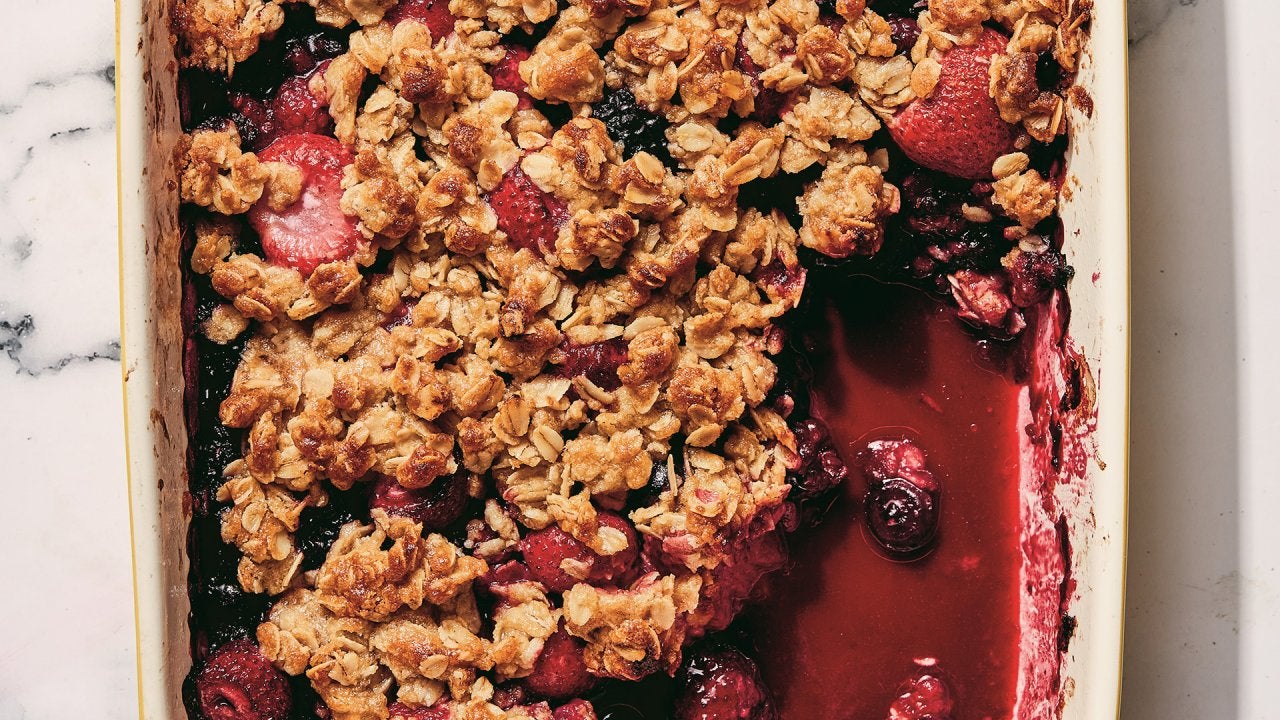 How to Make Fruit Crisp With Any Fruit—Fresh or Frozen | Tia Mow…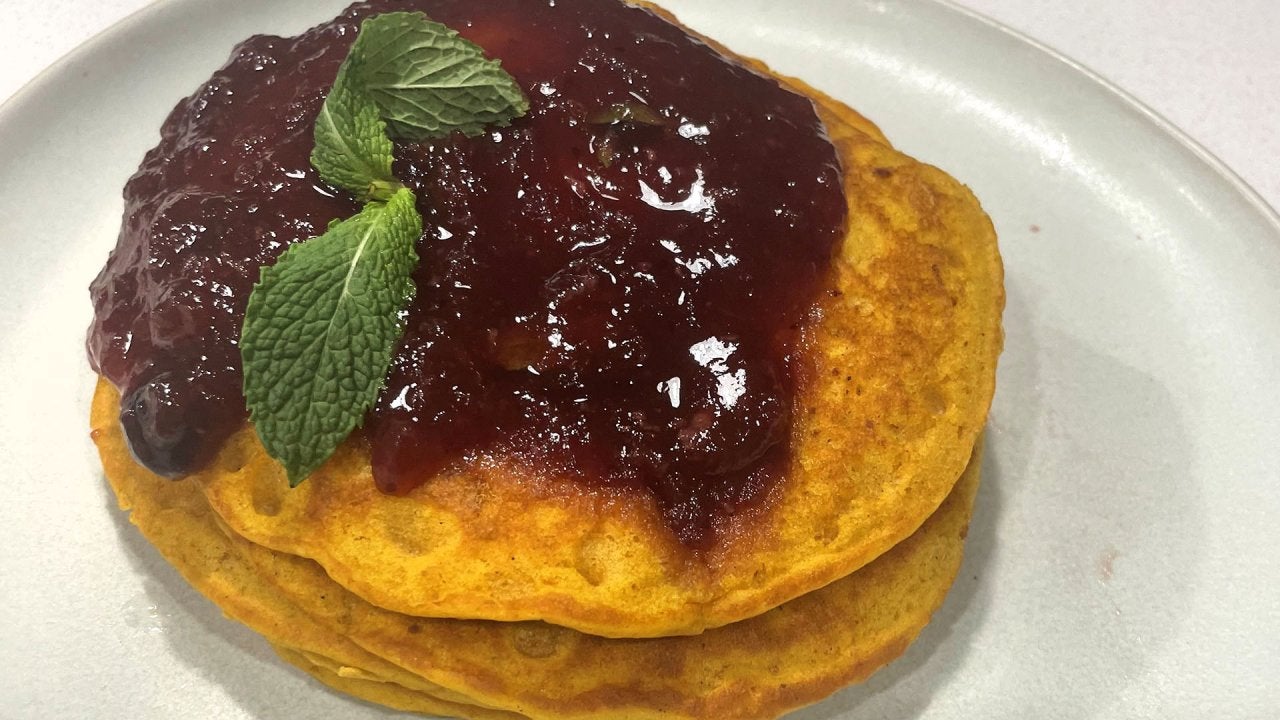 How to Make Sweet Potato Pancakes with Cranberry Compote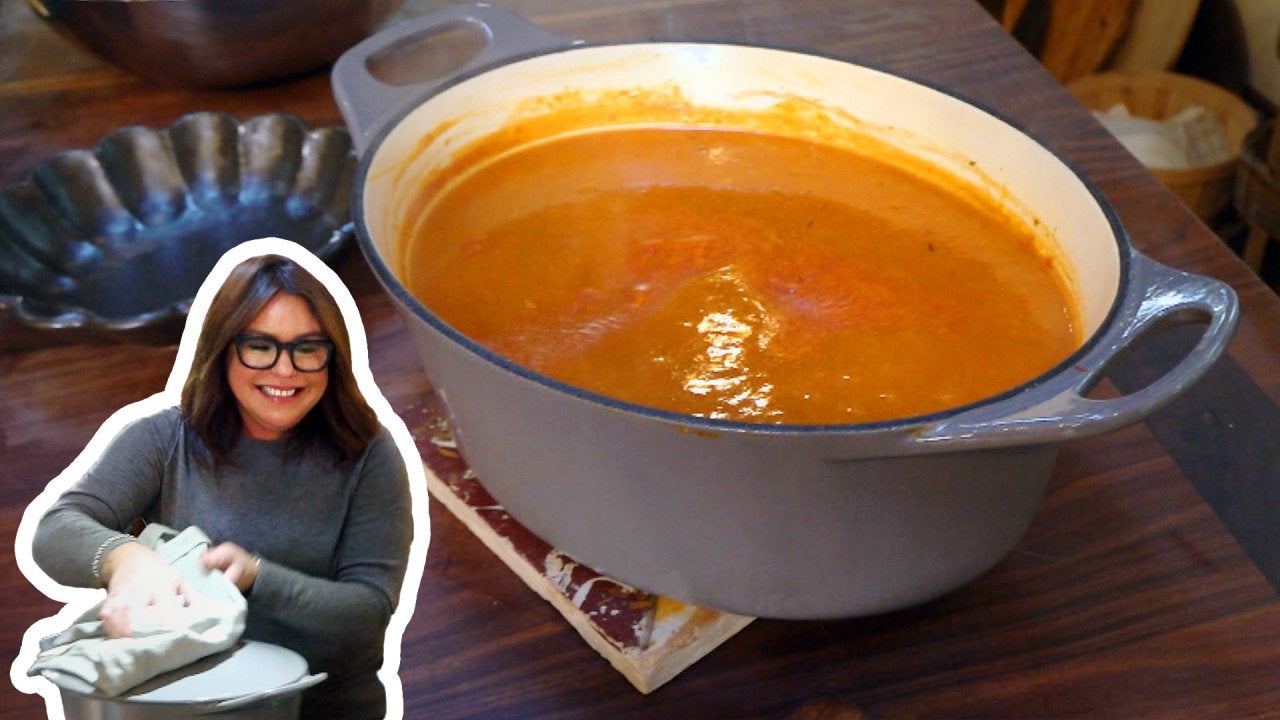 How to Make Roasted Tomato & Pepper Soup | Rachael Ray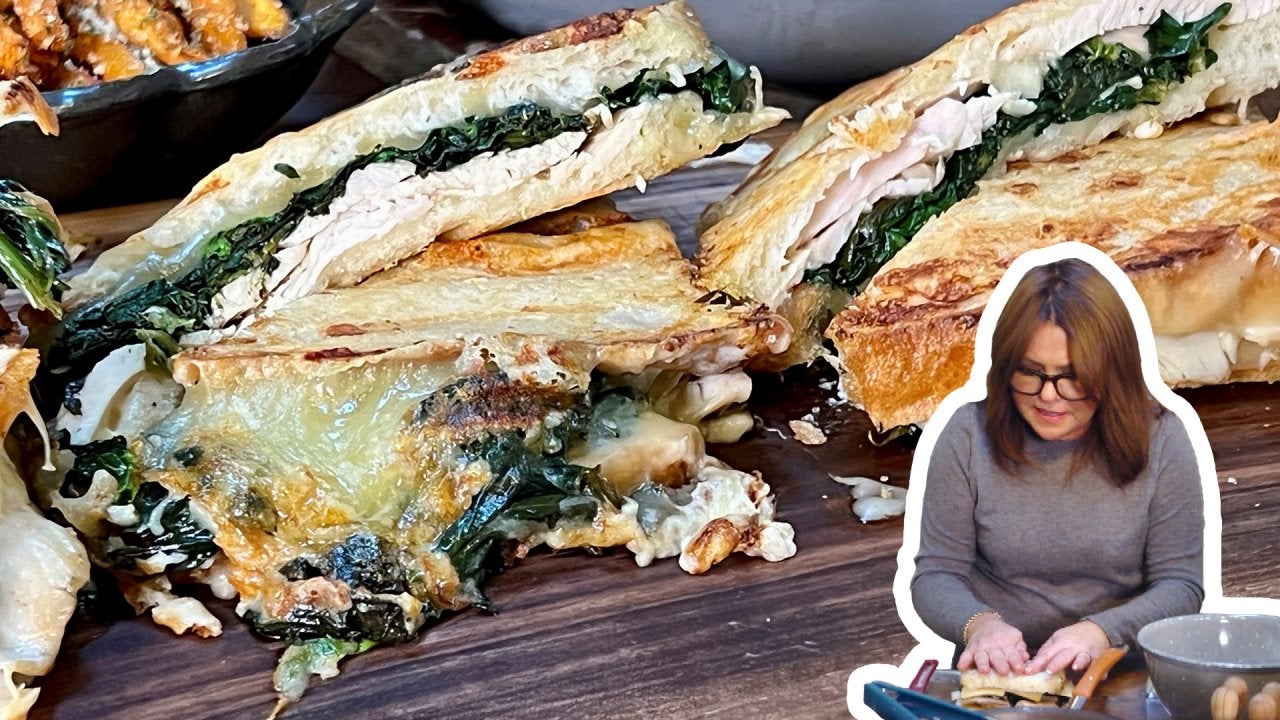 How to Make Florentine Turkey Melts | Rachael Ray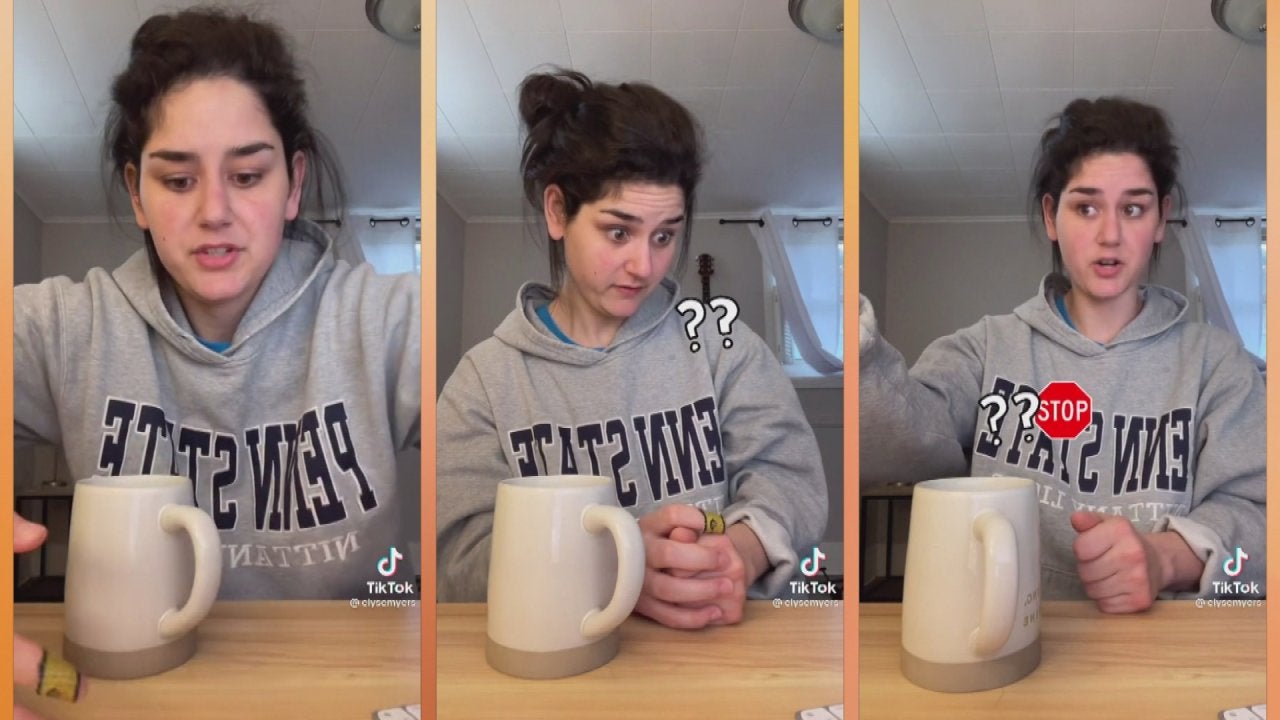 TikTok Star Elyse Myers Embraces Awkward + We're Thankful for TH…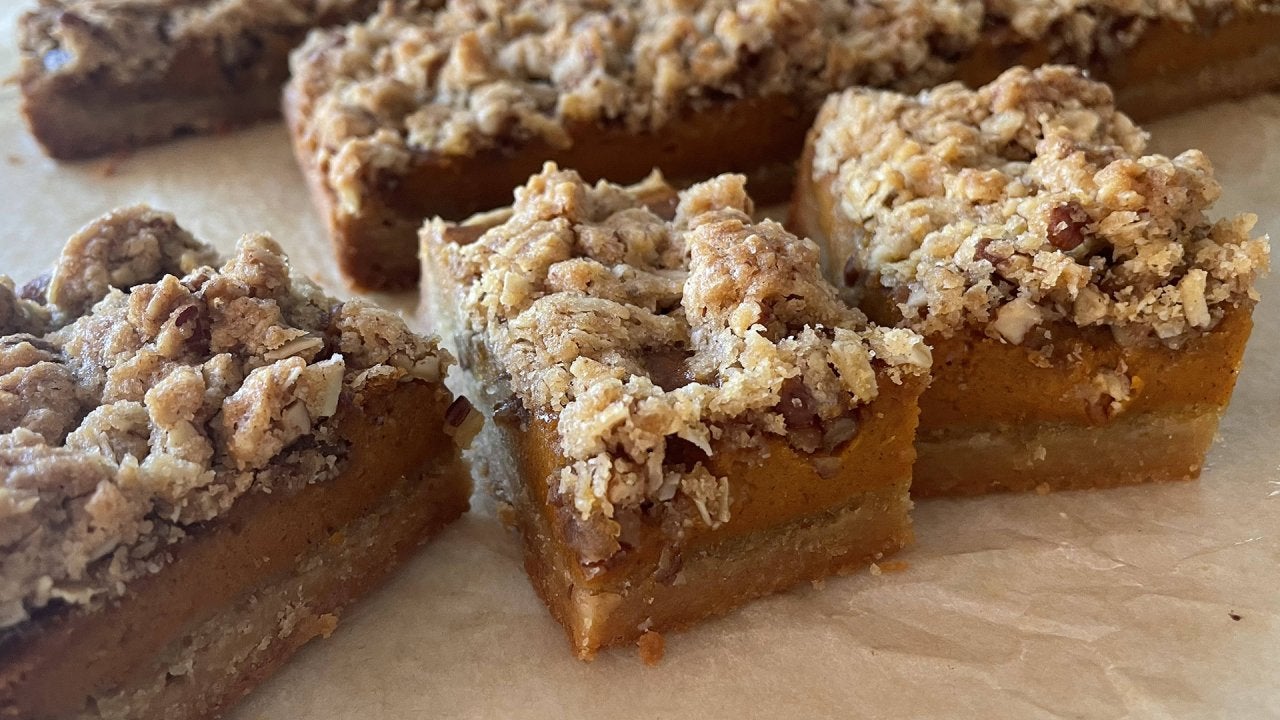 How to Make Pumpkin Bars with Pecan Streusel | Daphne Oz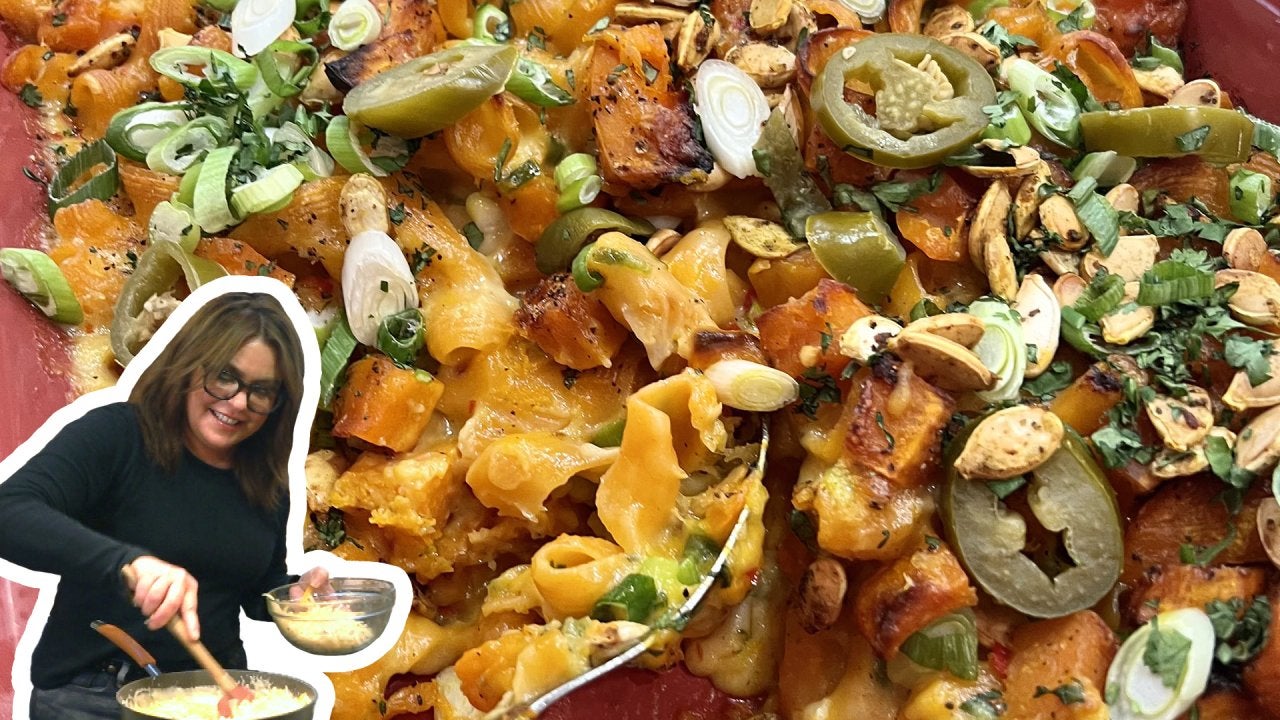 How to Make Pumpkin Popper Mac | Rachael Ray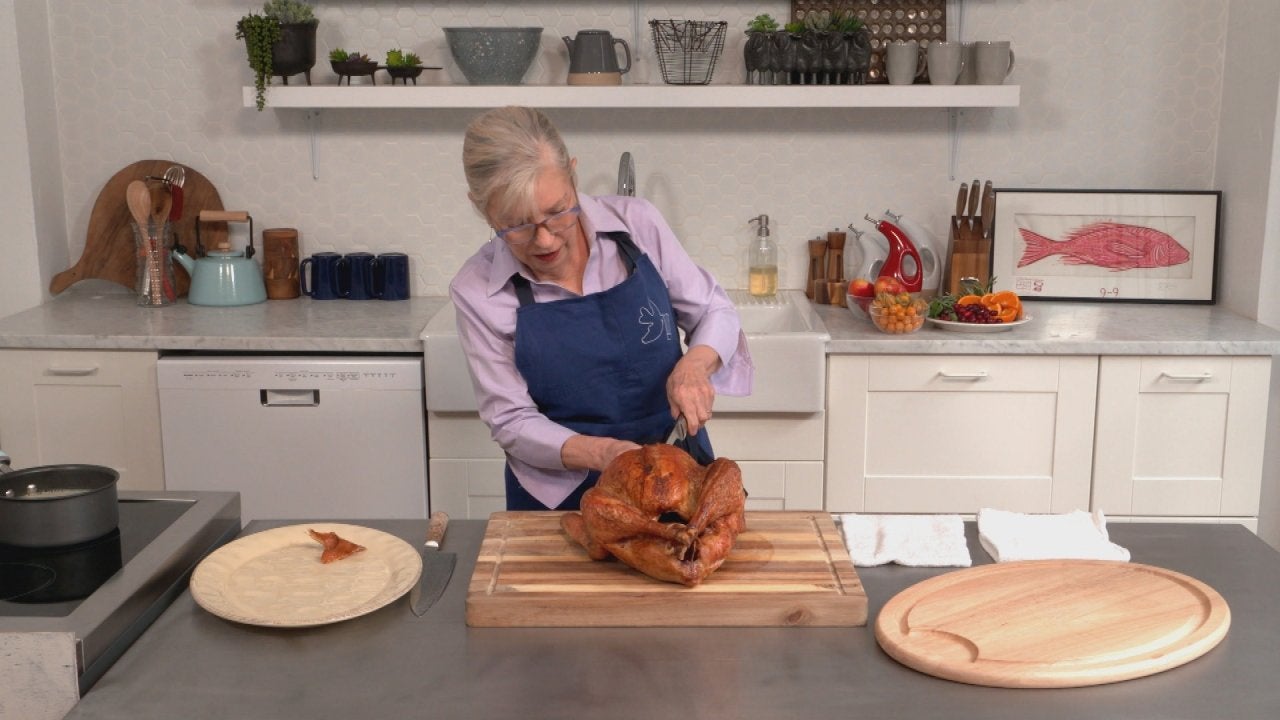 How to Carve Your Thanksgiving Turkey: Chef Sara Moulton Shares …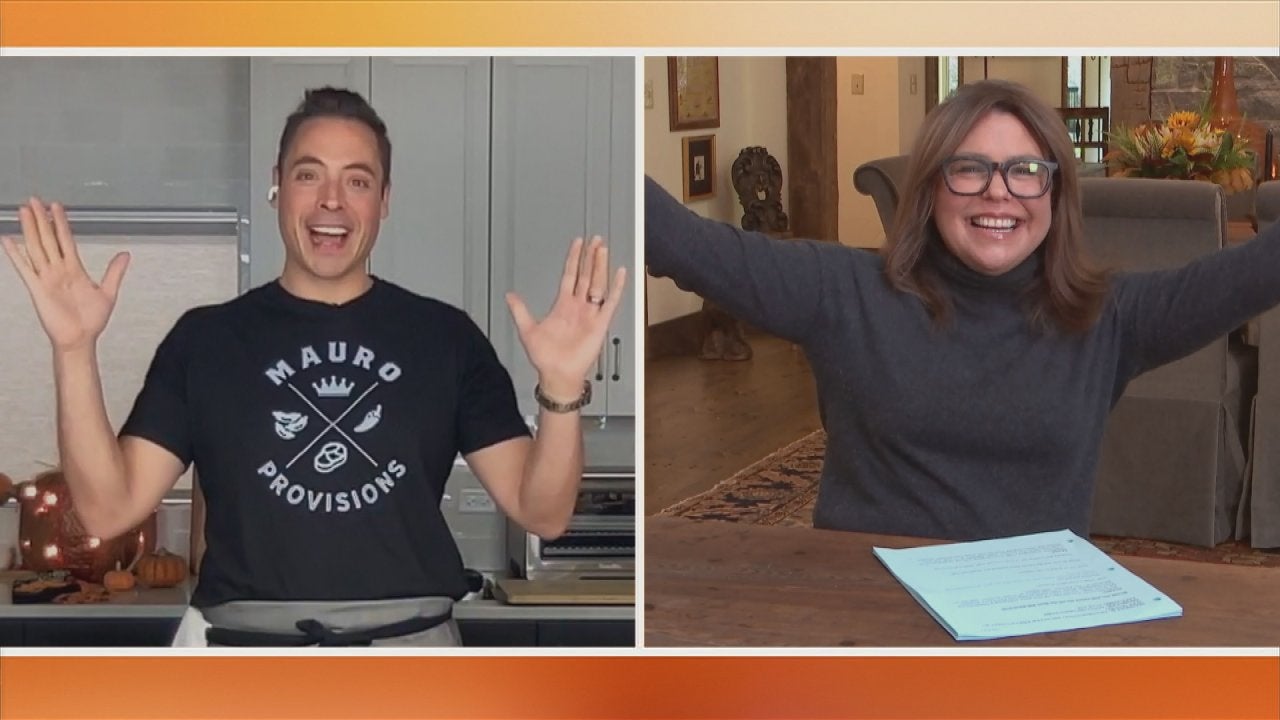 4 Common Thanksgiving Kitchen Disasters FIXED, Thanks to Chef Je…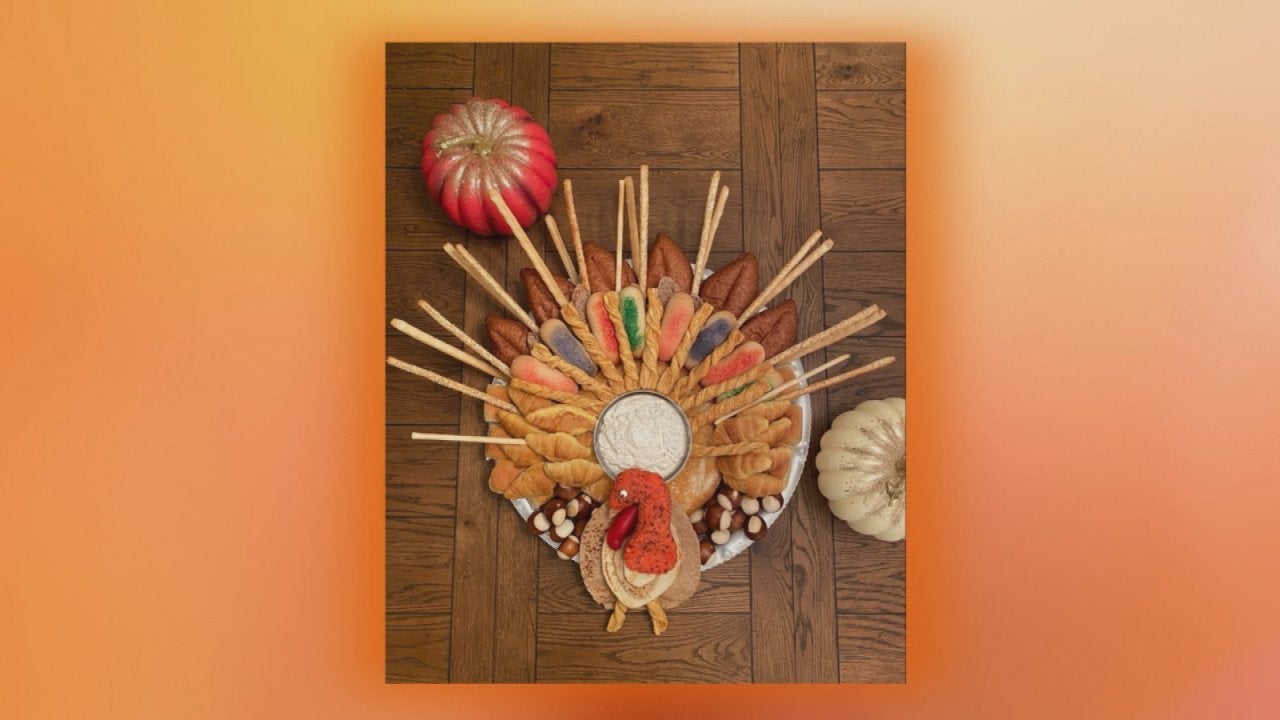 She's Done It Again! Our Staffer's Mom Has Served Up ANOTHER Gen…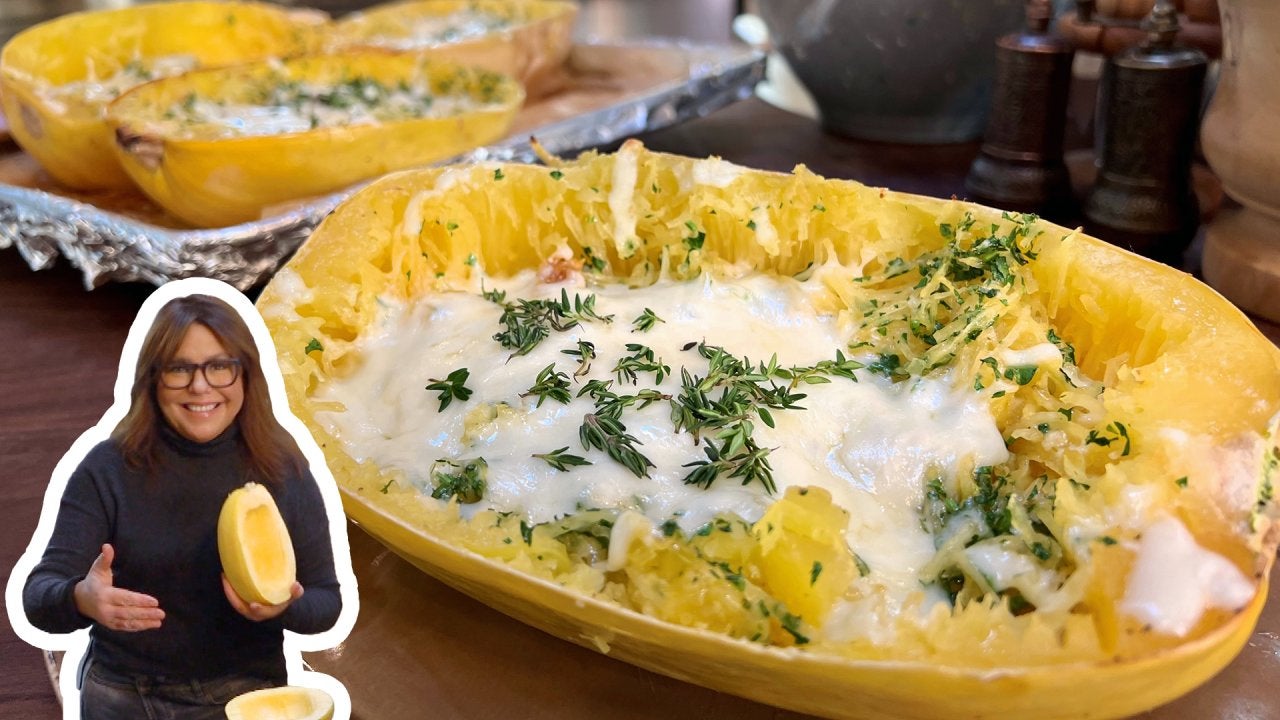 How to Make Twice Baked Aglio e Olio Spaghetti Squash | Rachael …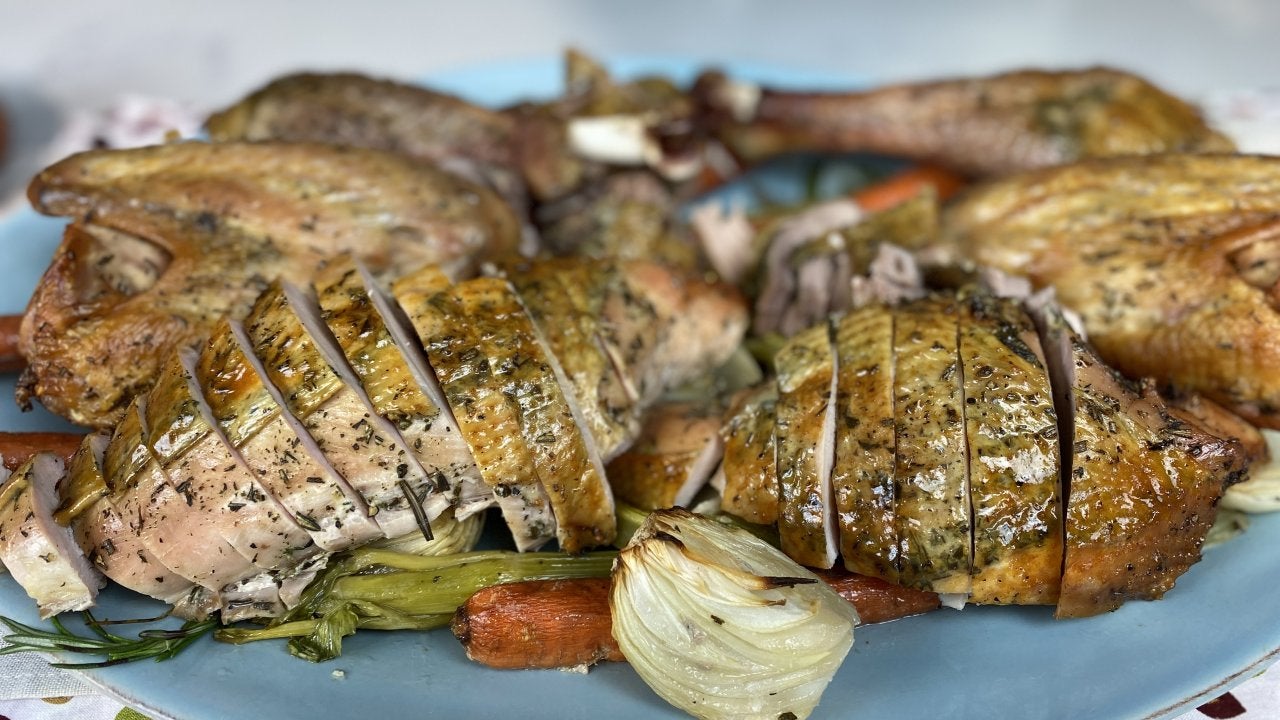 How to Make Dry-Brined Herb-Roasted Turkey with Ultimate Go-To G…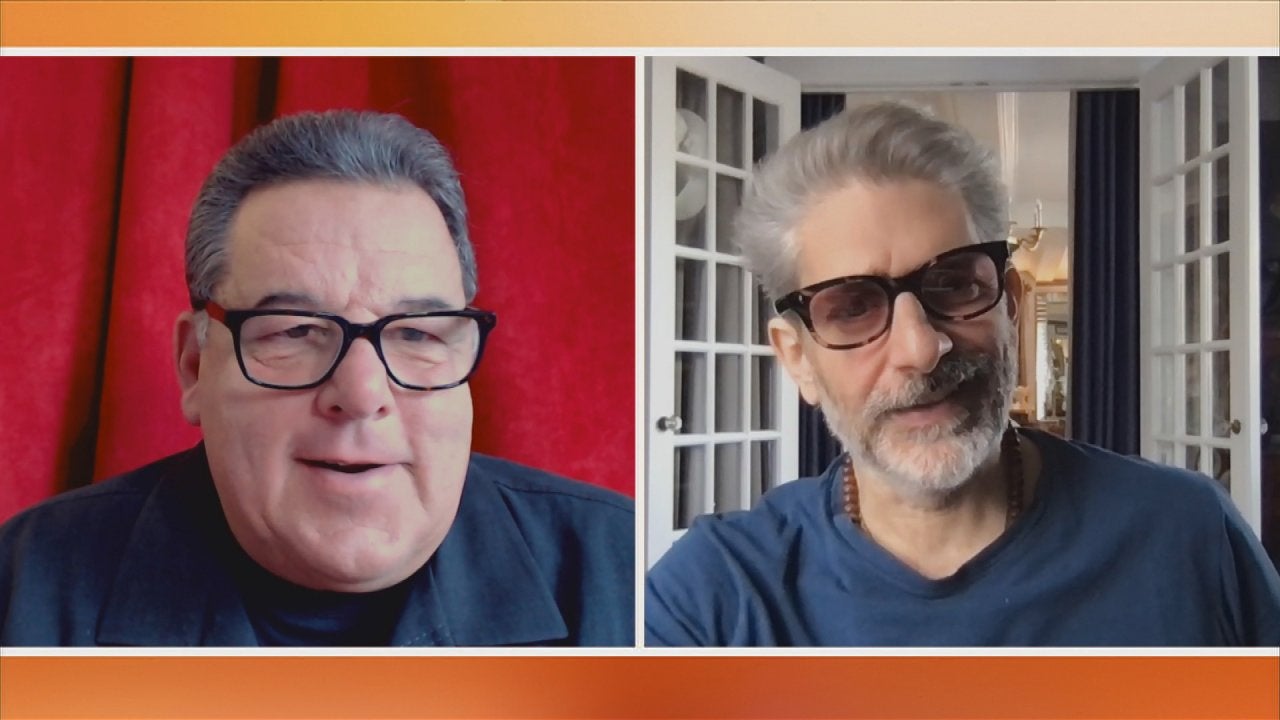 The Sopranos Podcast with Steve Schirripa + Michael Imperioli AL…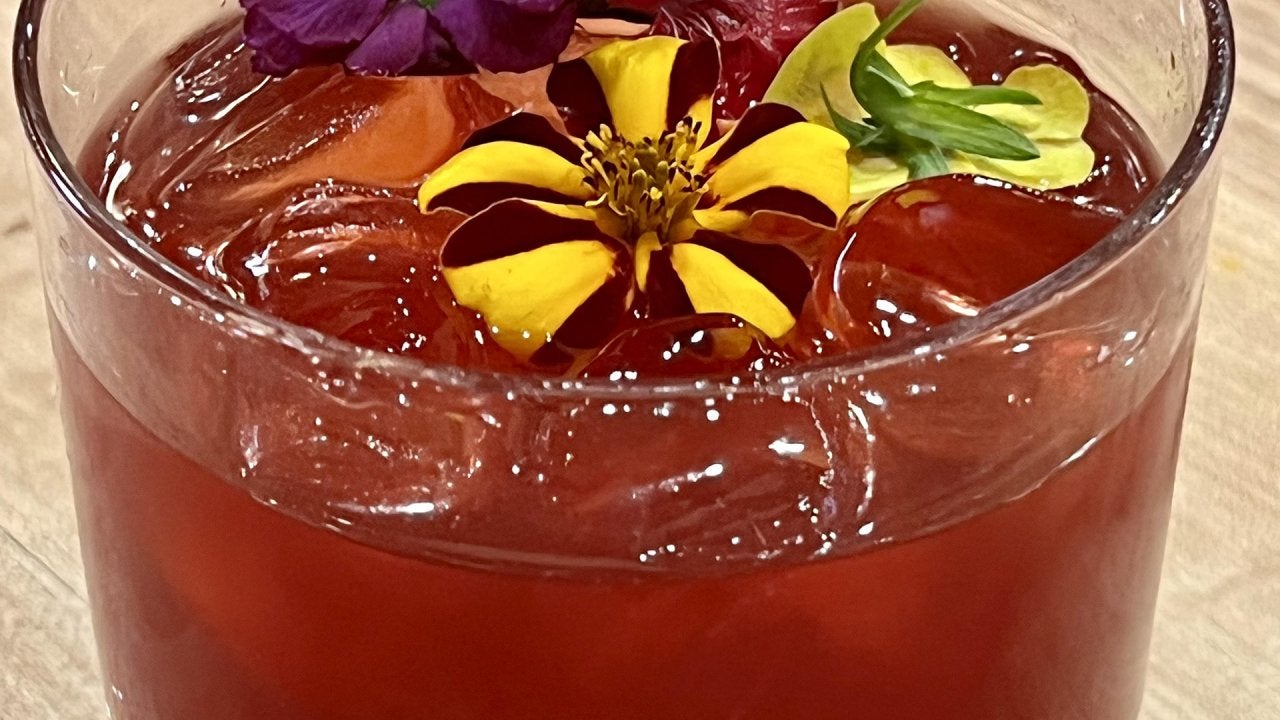 How to Make a Blood Orange Negroni | John Cusimano
A veggie platter of bell peppers and broccoli with cheese balls for dipping are arranged into a festive and party-ready appetizer from Food Stylist Kate Rennert.
For more festive party-ready recipes, check out these recipes for our O' Pretzel Tree and Antipasto Tree.
Ingredients
For the trees
8 small to medium heads Romanesco broccoli
2 heads frisee lettuce
10 to 15 red bell peppers
2 yellow bell peppers
For the presents
1 pound cream cheese, at room temperature
One 10-ounce log goat cheese, at room temperature
1 cup grated parmigiano-reggiano cheese
2 lemons, zested
3 tablespoons chopped rosemary, plus sprigs for garnish
2 teaspoons ground cinnamon
1 tablespoon red chili flakes
1 cup pomegranate seeds
2 cups chopped pistachios
Flat-leaf parsley, with stems
Special equipment
One 11-inch medium Styrofoam cone, covered in plastic wrap
One 8-inch small Styrofoam cone, covered in plastic wrap
Toothpicks
Red rubber bands
Green or gold ribbon
Preparation
For the Romanesco tree, cut the Romanesco into florets and arrange them from largest to smallest. Reserve the top of the prettiest Romanesco for the top of the tree. Attach the florets to the "tree" using toothpicks, arranging the largest florets at the bottom of the cone and working upwards in a circle, using the smaller florets at the top of the cone. Use frisee to fill in any gaps between the florets, to cover the cone. Attach the reserved Romanesco topper for the top of the tree.
For the bell pepper tree, cut the red bell peppers into strips for dipping. Starting from the bottom, secure a rubber band around the cone about a pepper's length up from the base of the cone. Carefully slip the red bell pepper strips under the rubber band to form the bottom layer. Repeat for the next two layers, covering the rubber band from the bottom layer with the next layer of peppers. As you move up the cone, you may need to tighten the rubber band. Using the ribbon, tie a bow around each rubber band to conceal them.
Using a paring knife, cut a star shape out of the yellow bell pepper and attach it to the top of the cone with a toothpick.
For the "presents," in a large bowl, mix cream cheese, goat cheese and parmigiano-reggiano. Add chopped rosemary, lemon zest, cinnamon, and chili flakes. Form mixture into assorted present shapes with your hands and wrap them tightly in plastic. Refrigerate overnight to harden.
Before serving, press cheese presents into chopped pistachios or pomegranate seeds to adhere, being careful to preserve the shapes. For the garnish, use parsley and rosemary sprigs as bows and ribbons for "present" decorations.