How To Make Bavette with Smoked-Almond Romesco and Lemony Greens…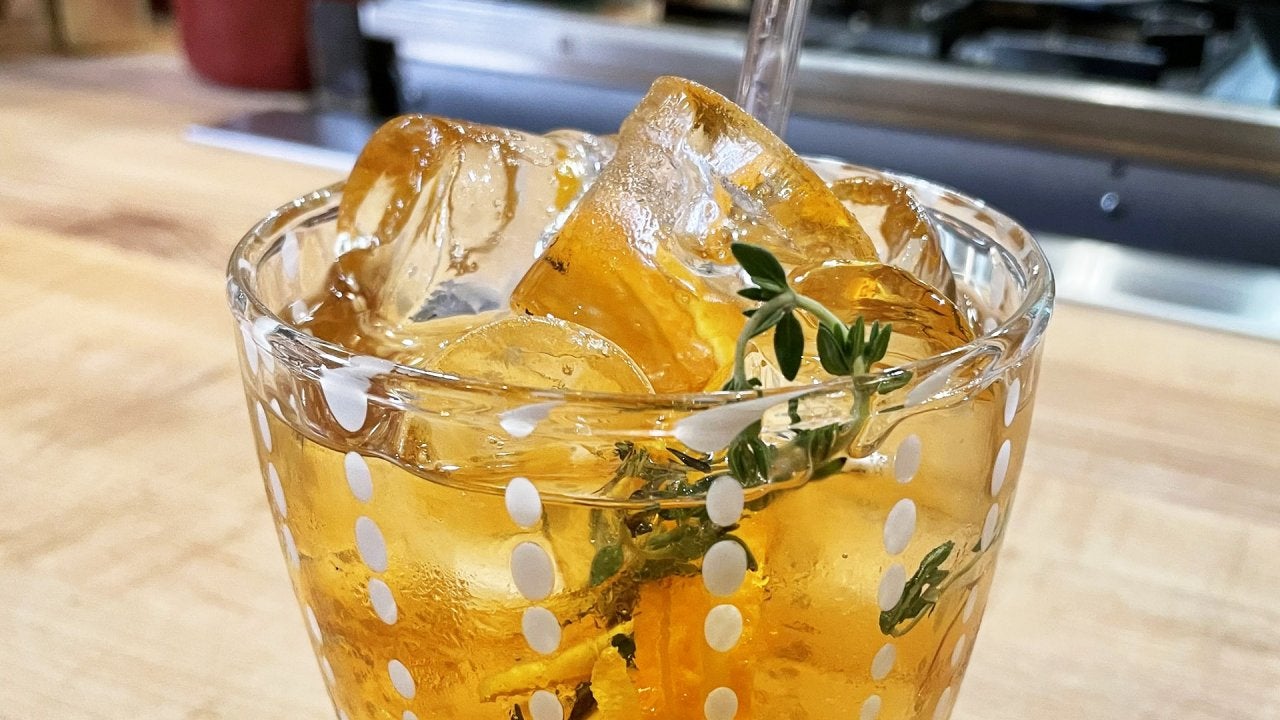 How to Make a Vermouth Spritz | John Cusimano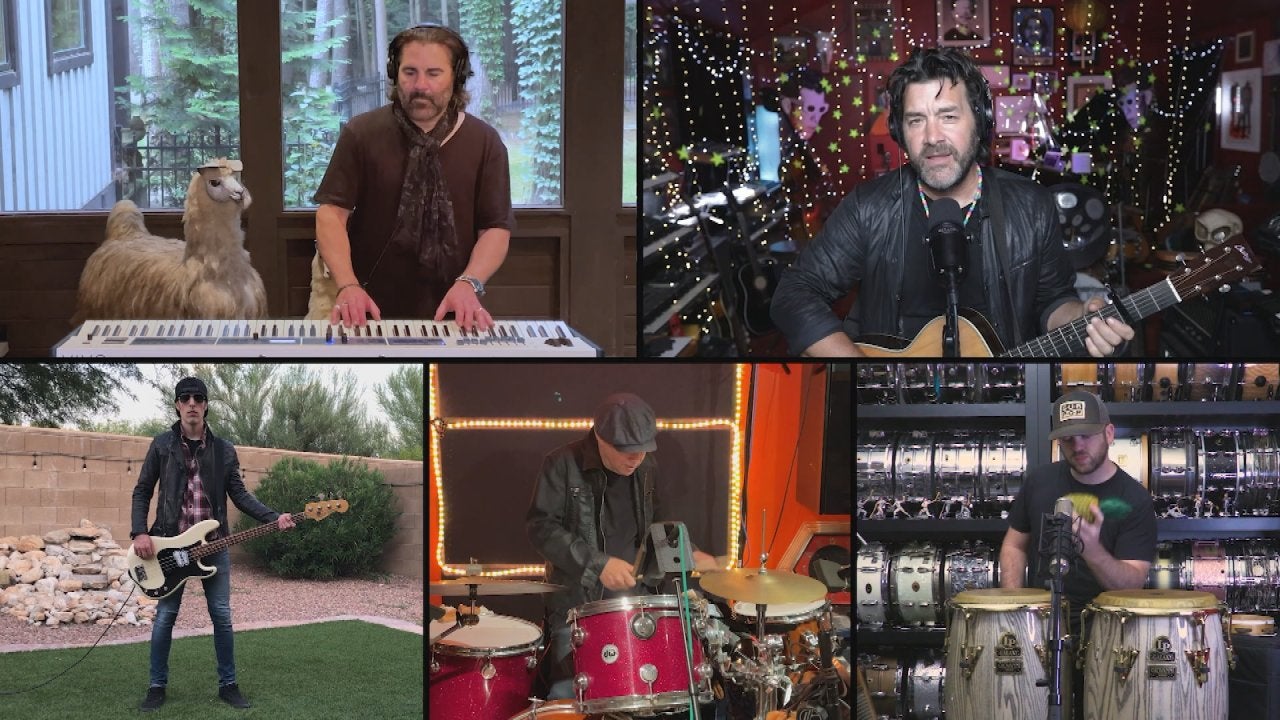 Stop Everything and Listen to "Buongiorno Baby"—the Song John Co…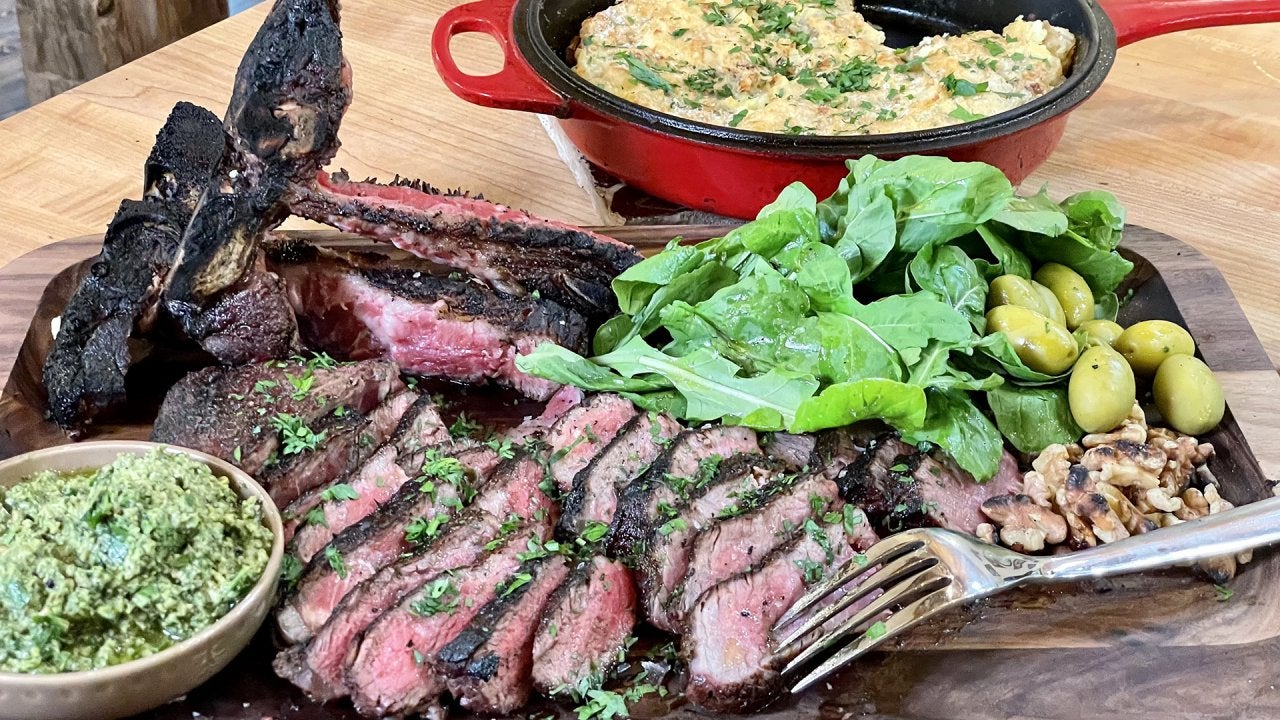 How to Make Bistecca (Porterhouse) with Walnut Salsa Verde and C…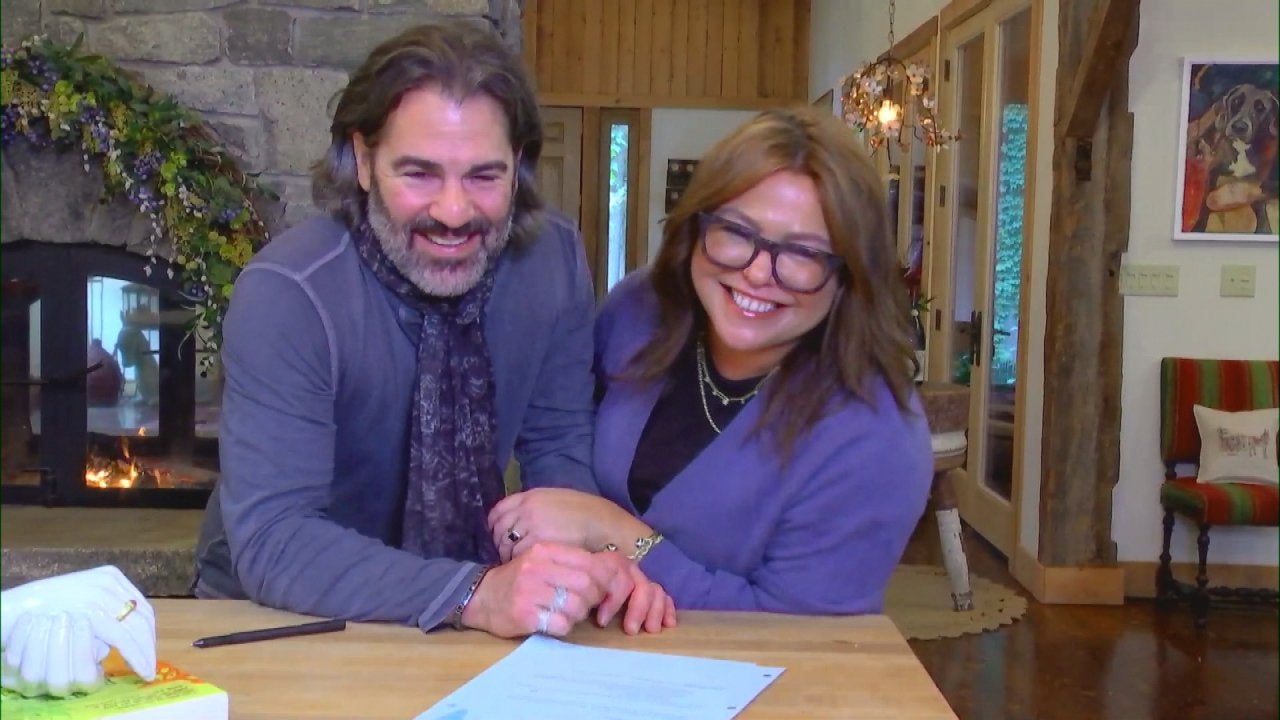 Rachael Reveals Her Favorite Place to Eat in Tuscany, Italy | Q …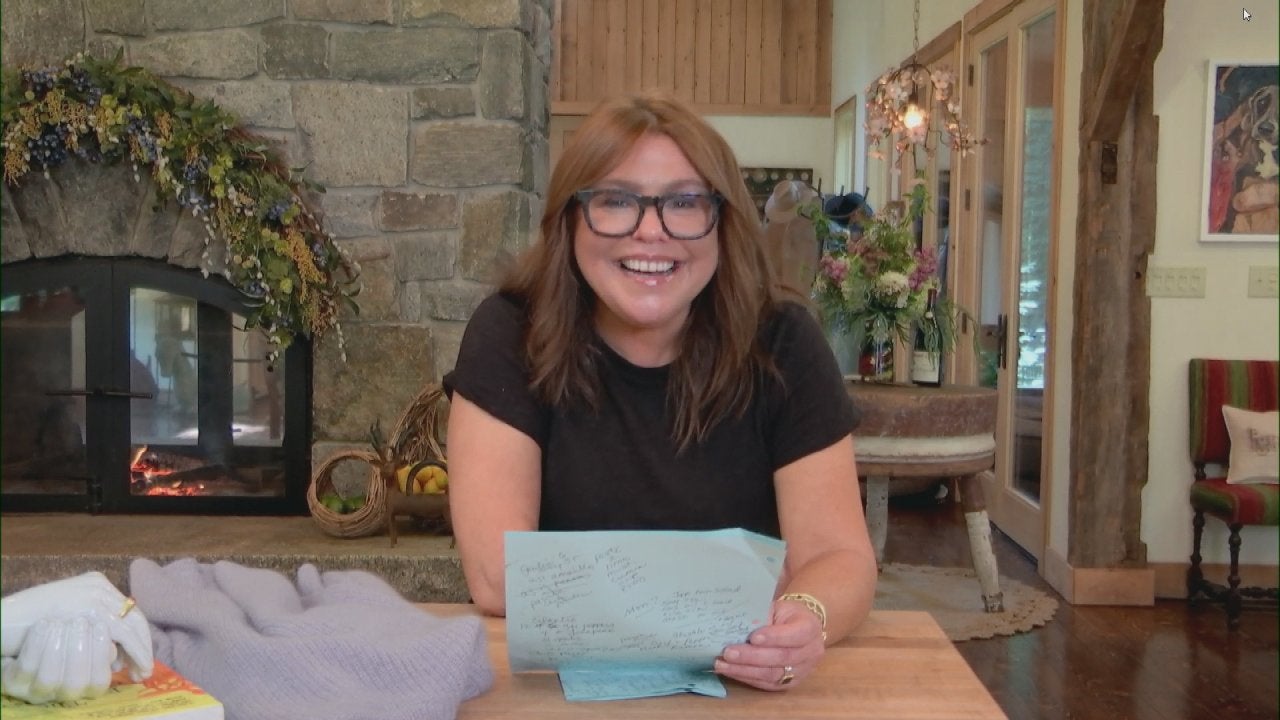 What's In Our Meal Bag? 3 Sweet Stories from Viewers Who Tried R…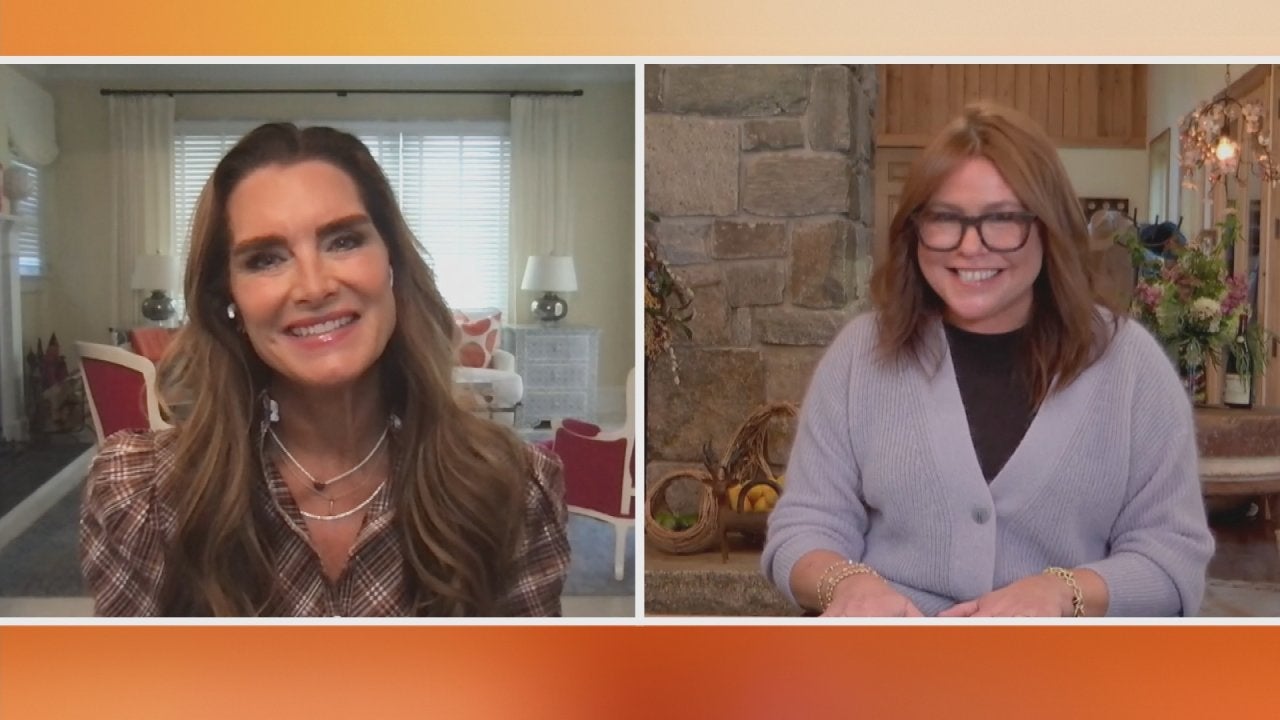 Brooke Shields Tearfully Recounts Devastating Accident + Leg Inj…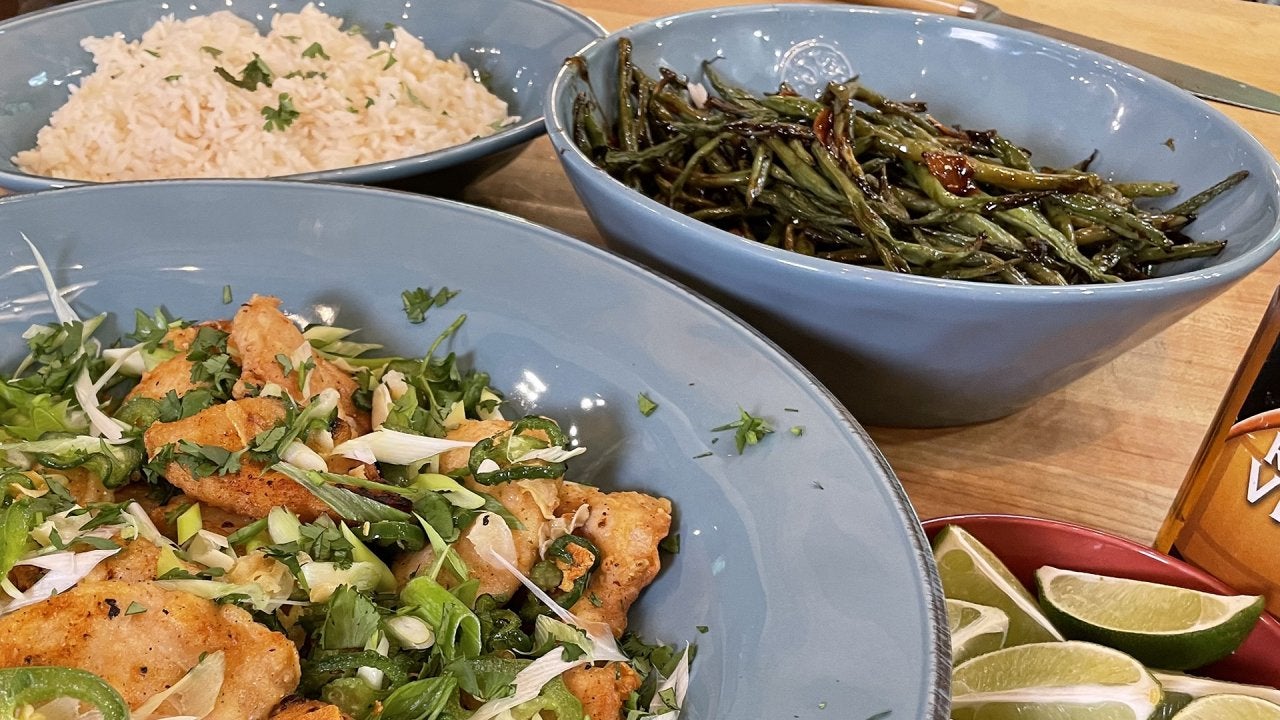 How to Make Roasted Honey-Soy Green Beans | Rachael Ray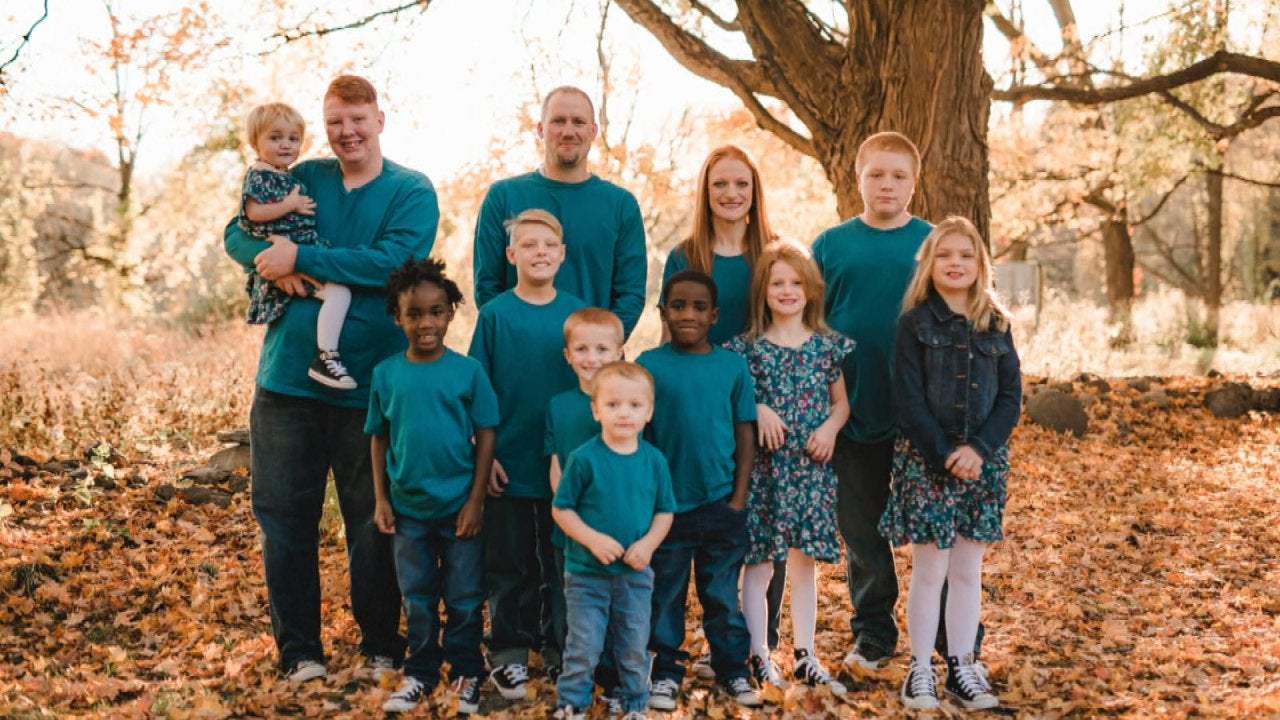 We Surprise a Mom of 10 (Including 6 Foster Kids!) Who Works So …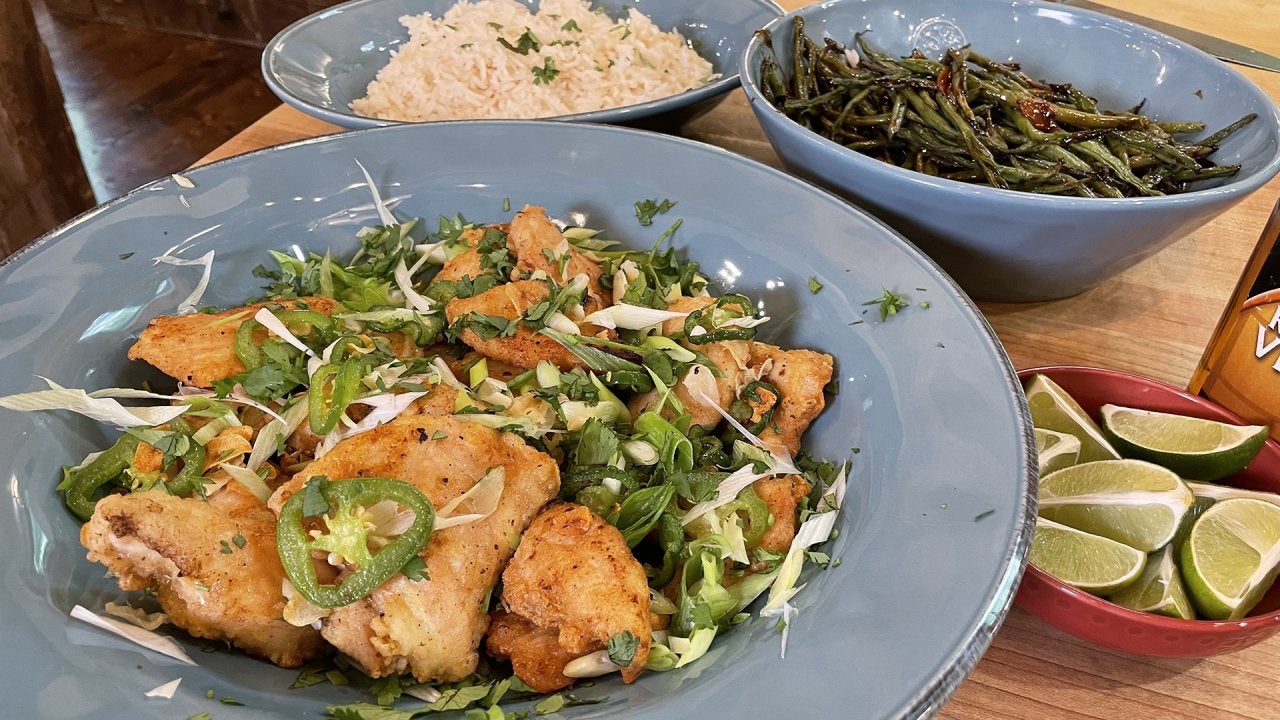 How to Make Salt 'n' Pepper Pork or Chicken | Rachael Ray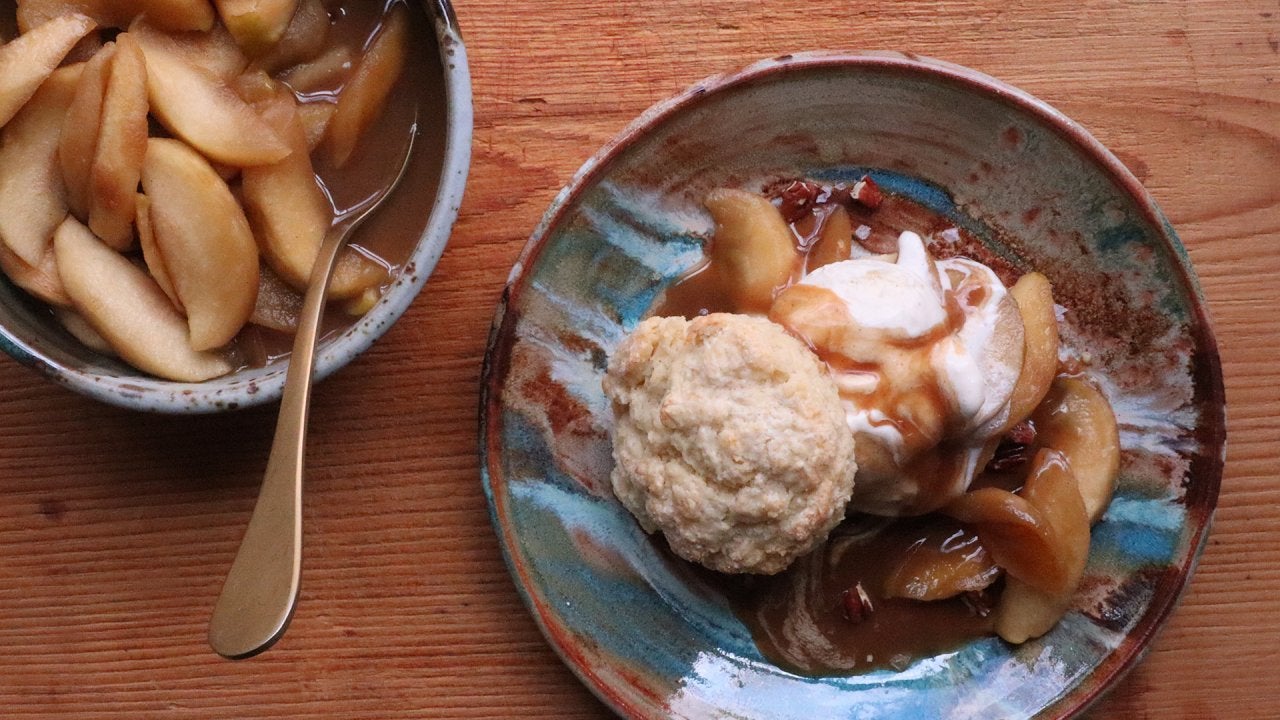 How to Make Caramel Apple Shortcakes | Grant Melton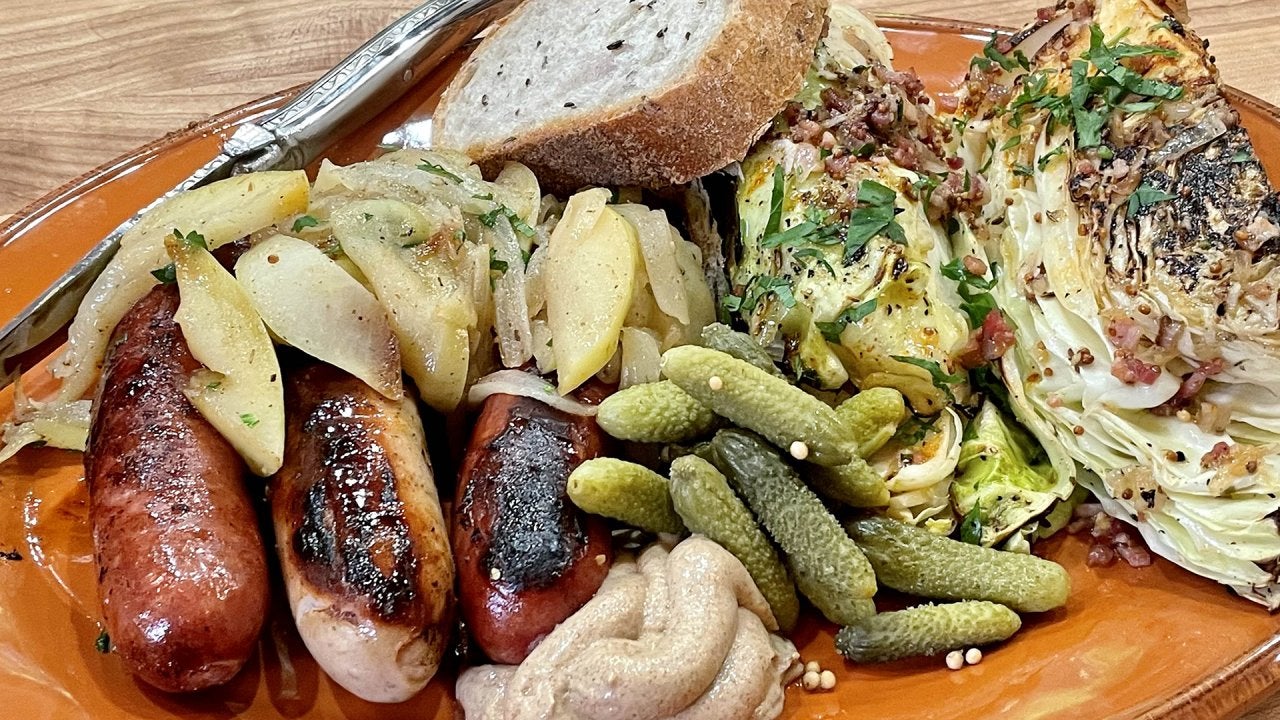 How to Make Sausages with Apples and Onions & Charred, Spiced Ca…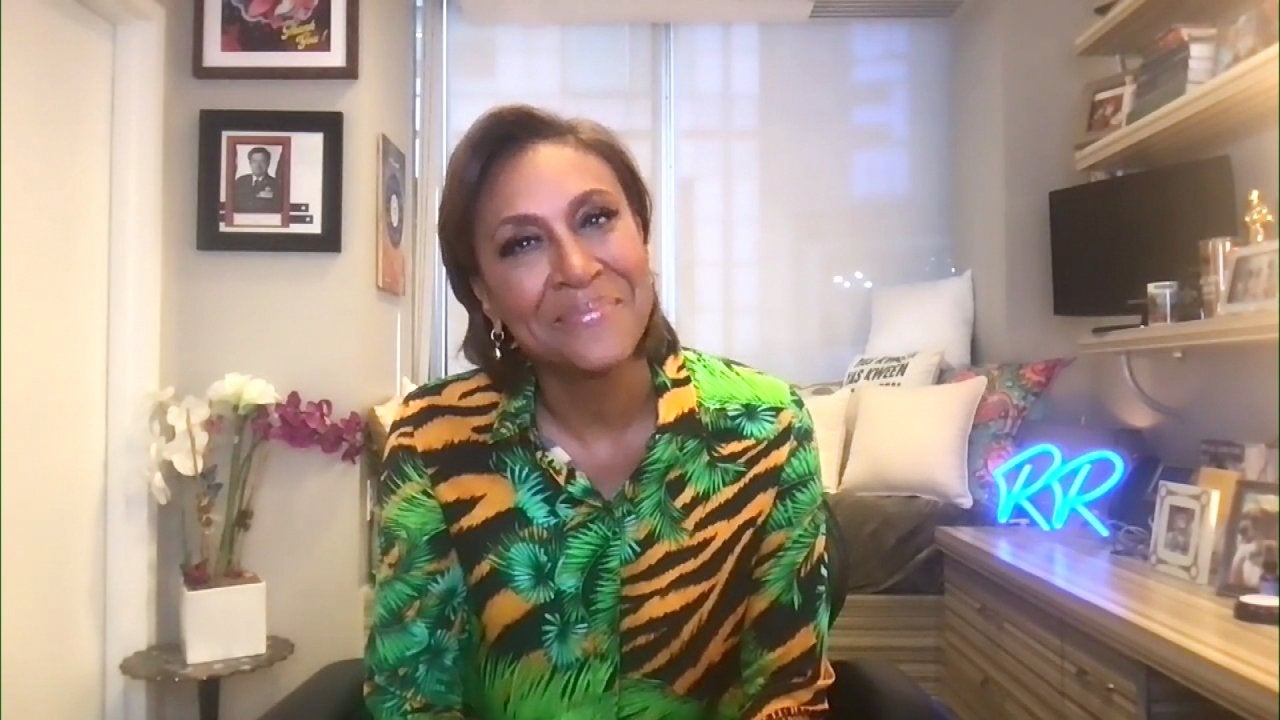 Robin Roberts Tearfully Recalls the Emotional Moment Her Sister …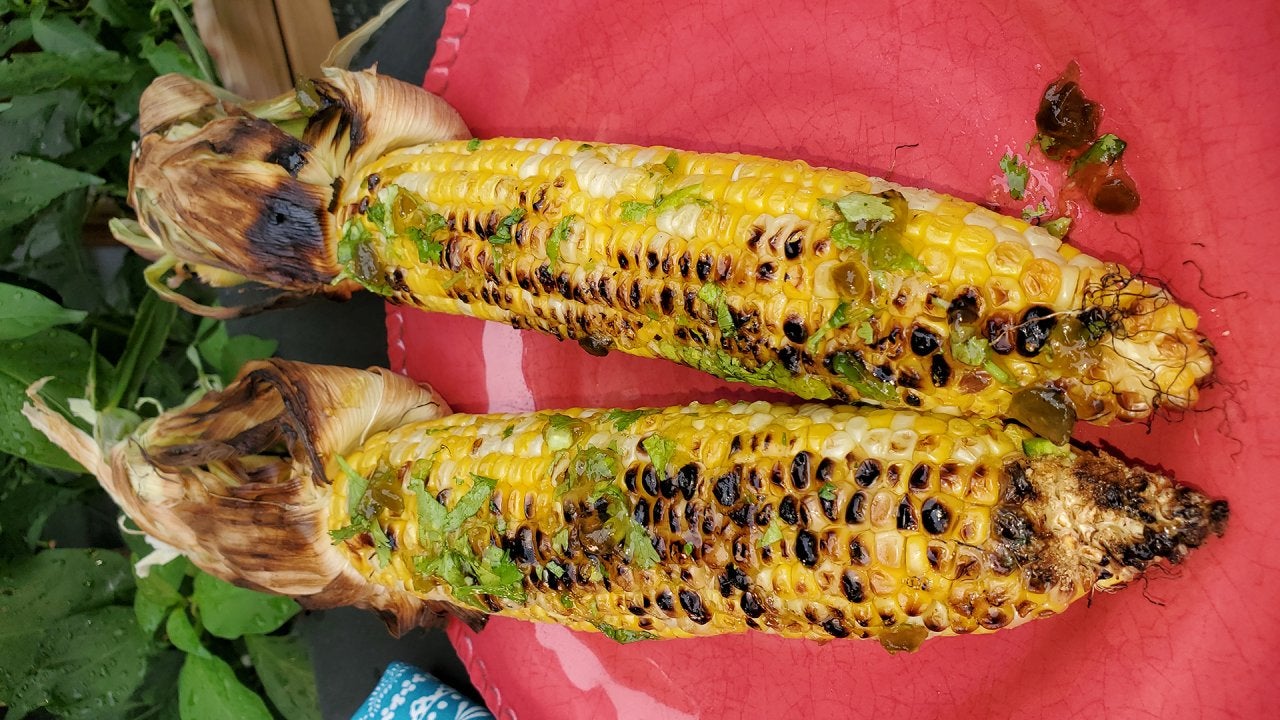 How to Make Easy Grilled Corn with Jalapeño Cilantro Glaze | Sun…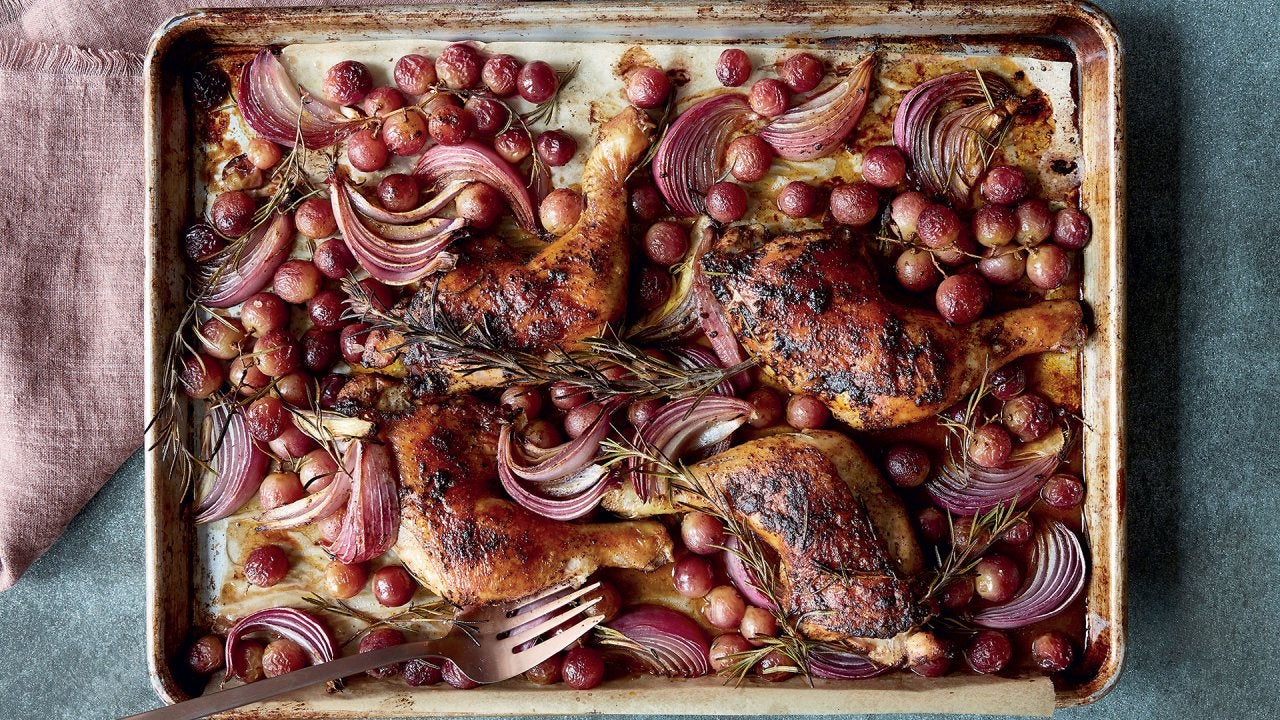 How to Make Sheet Pan Chicken with Rosemary & Grapes | Queer Eye…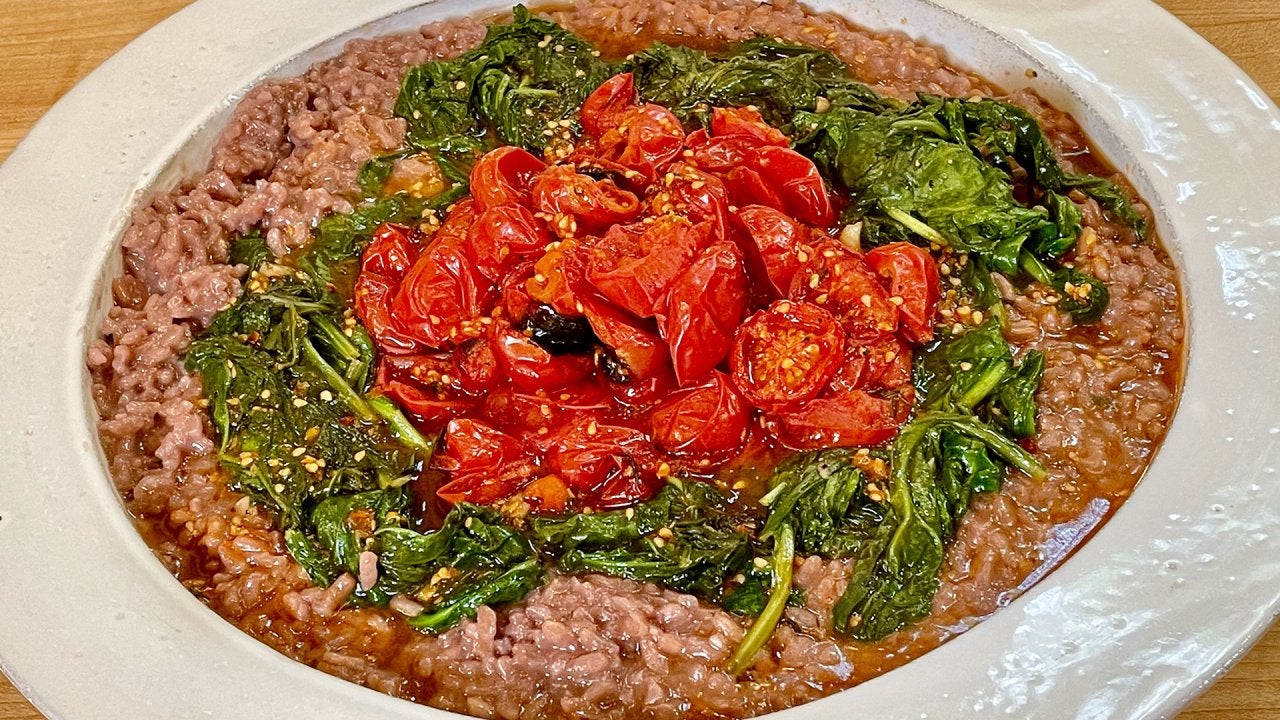 How to Make Chianti Risotto with Garlicky Spinach and Oven Charr…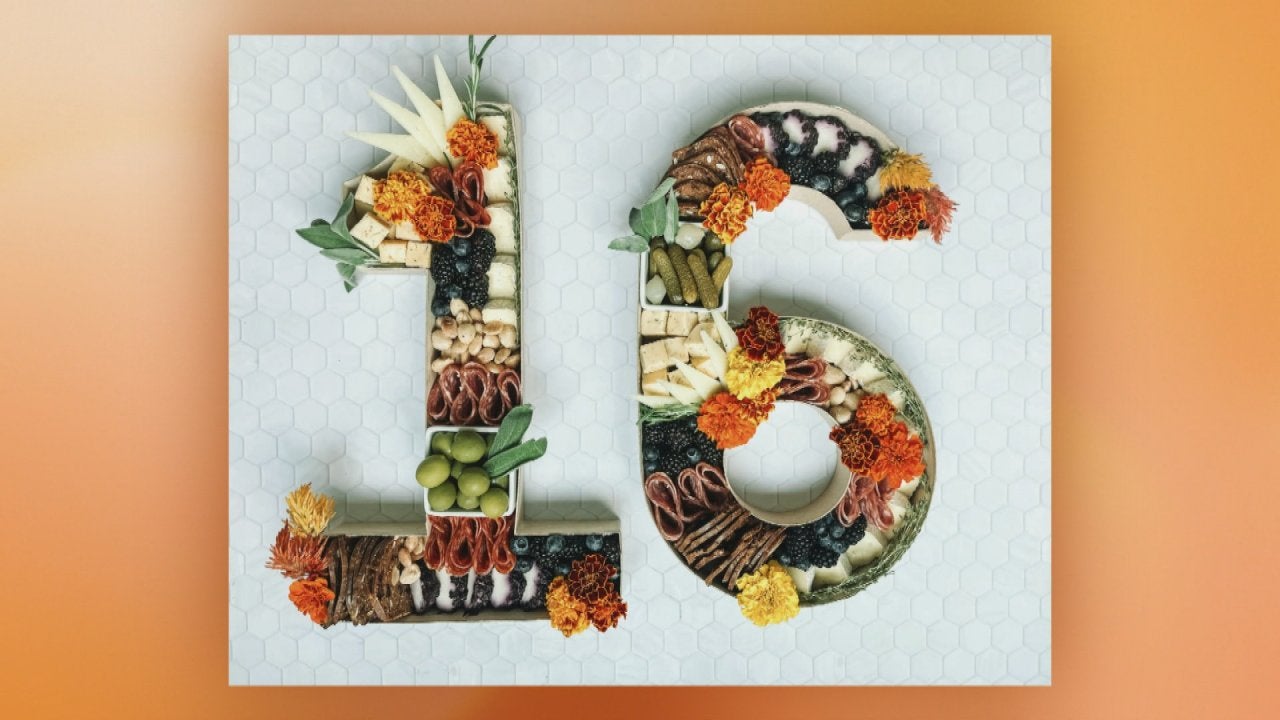 Feast Your Eyes on Our Savory 16 Charcuterie Board + We Promise …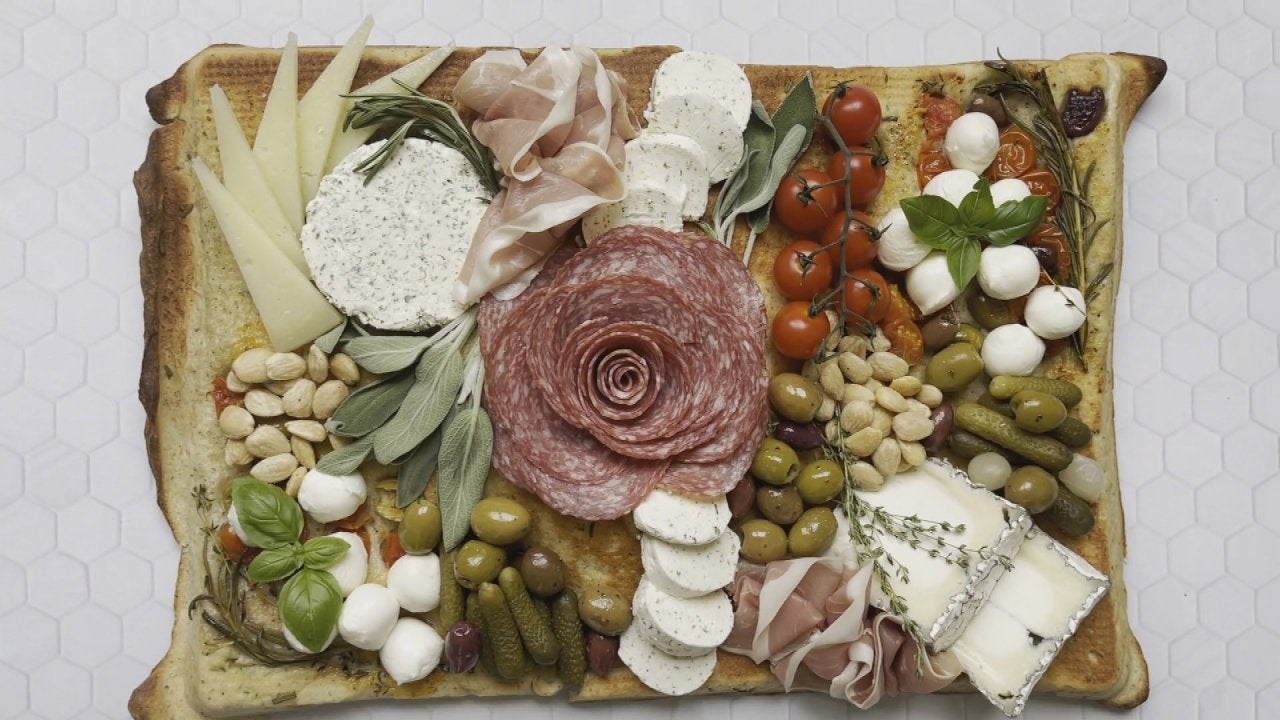 How to Make an Edible Cheeseboard With Focaccia for Your Next Pa…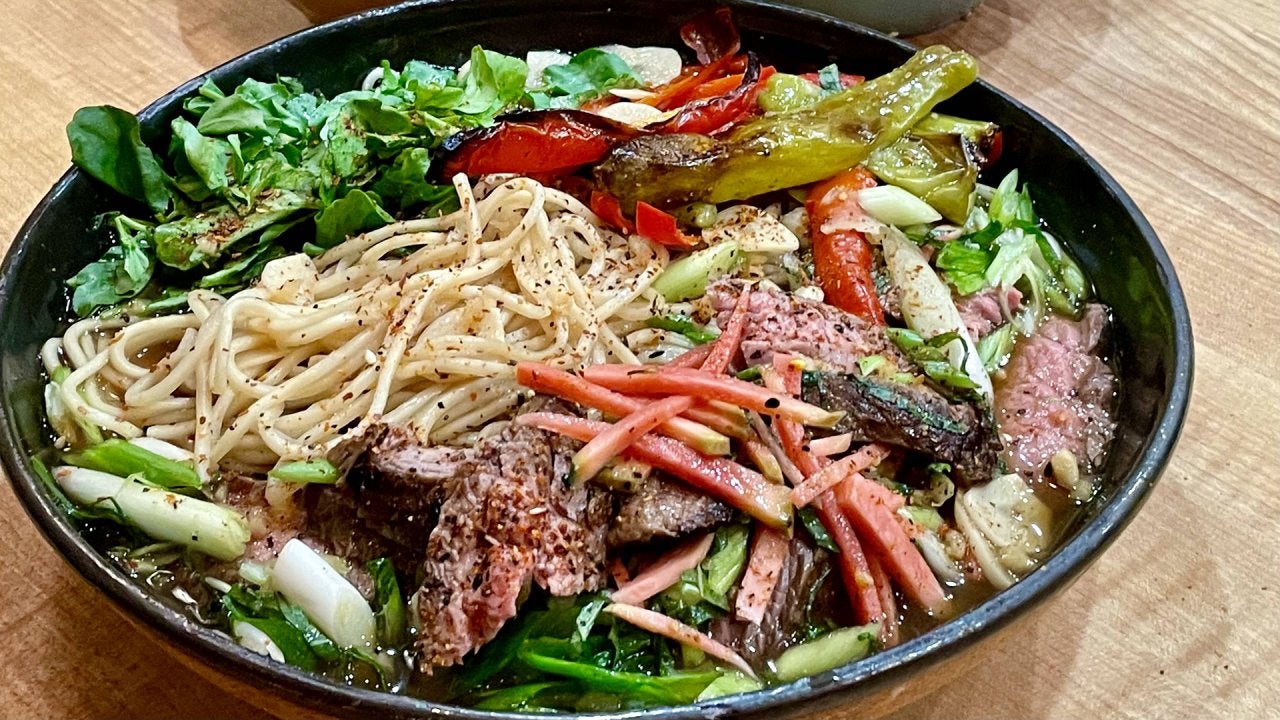 How to Make Miso Ramen with Steak, Japanese-Style Tomato Salad +…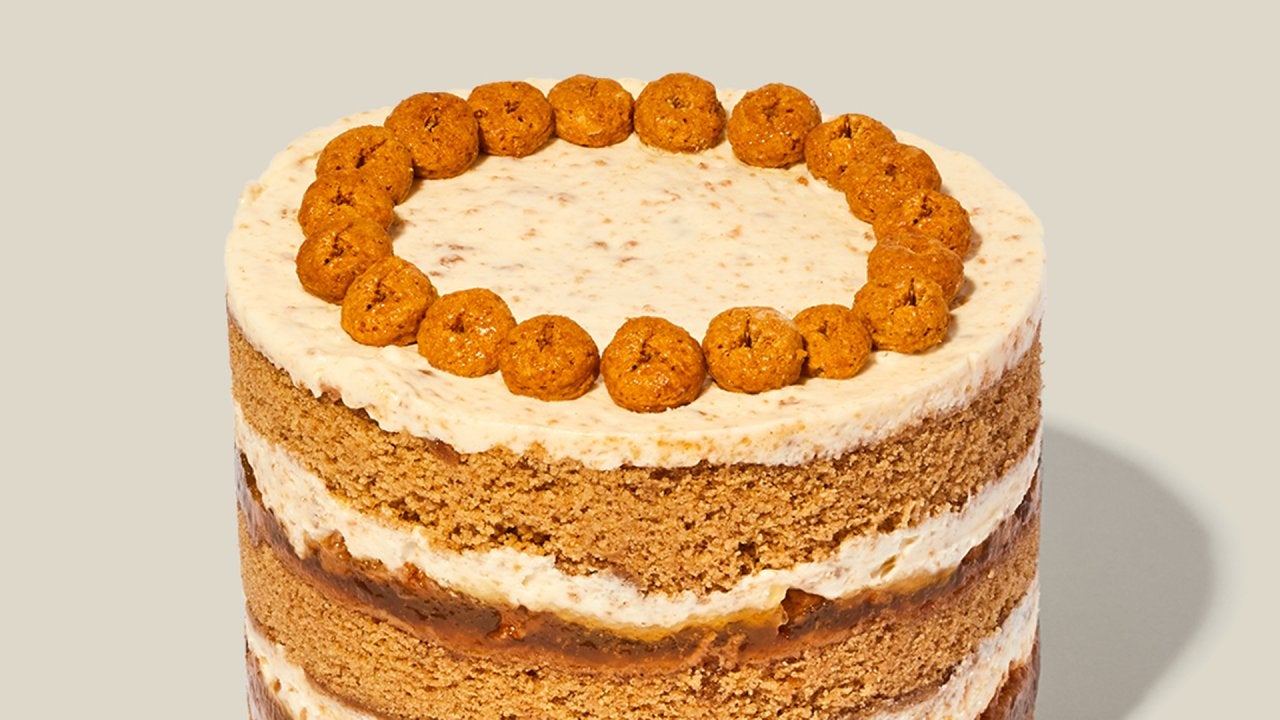 How to Make Apple Cider Doughnut Cake | Milk Bar's Christina Tosi
"What's more important to me than letting meat come to room temperature?" Rachael asks. "Making sure the meat is dry before it hits the skillet. I unwrap the meat, pat it dry, and leave it uncovered in the fridge for up to a day."
Ingredients
2 large field peppers (rectangle-shaped red bell peppers) or other sweet red bell peppers
2 - 2 ½ pounds bavette steak (center-cut sirloin flap steak), hanger steak, or flank steak, cut into four 8- to 10-ounce portions
Kosher salt and pepper
1 slice good-quality white or peasant bread, crusts trimmed and bread toasted and coarsely chopped
½ cup smoked almonds
¼ cup fresh flat-leaf parsley tops, a small handful
1 shallot, coarsely chopped
2 tablespoons sherry or red wine vinegar
2 large cloves garlic, 1 crushed and 1 chopped or sliced
1 teaspoon smoked paprika, ⅓ palmful
1 teaspoon crushed red pepper or Espelette pepper (dried red pepper from France), ⅓ palmful
2 lemons, 1 juiced (about ¼ cup) and 1 halved
⅓ cup extra-virgin olive oil (EVOO)
3 tablespoons olive, safflower or canola oil
1 pound medium-leaf spinach, stemmed, or 1 pound escarole, coarsely chopped
A few grates of nutmeg
Crusty bread, for serving
Preparation
Preheat the broiler to high or turn a stovetop gas burner to high. Char the peppers, turning occasionally, until blackened all over, 10 to 12 minutes. Place in a bowl and cover with plastic wrap. Let rest until cool enough to handle, about 10 minutes. Using a paper towel, rub the skins off the peppers. Seed and coarsely chop the peppers.
Meanwhile, pat the steaks dry and season with kosher salt and pepper. Heat a large cast-iron skillet over medium-high.
In a food processor, pulse the chopped roasted peppers, bread, almonds, parsley, shallot, vinegar, crushed garlic, paprika, crushed red pepper, and half the lemon juice until finely chopped. With the machine running, gradually add the EVOO and pulse until a thick and slightly coarse sauce forms. Season the romesco sauce.
In another skillet, heat 2 tablespoons olive oil, two turns of the pan, over medium. Add the chopped garlic. Cook, stirring often, until aromatic, about 1 minute. Add the greens; season with salt, pepper, and nutmeg. Cook, tossing often, until the greens are just wilted, about 2 minutes. Mix in the remaining lemon juice. Remove from heat.
Add the remaining 1 tablespoon olive oil, one turn of the pan, to the hot cast-iron skillet. Add the steaks. Cook, undisturbed, until the steaks develop a crust, about 3 minutes. Turn the steaks and cook for 2 minutes more. Continue cooking, turning occasionally, for about 2 minutes more for medium-rare or 4 minutes more for medium. Transfer the steaks to a cutting board. Let rest for 5 minutes.
Add the two lemon halves, cut-side down, to the skillet. Cook until browned, about 2 minutes. Slice the steaks against the grain. Squeeze the charred lemon halves on top.
Divide the steaks among plates. Top with the romesco sauce. Serve the wilted greens and crusty bread on the side.