How To Make Bruleed Pumpkin Pie With Shortbread Crust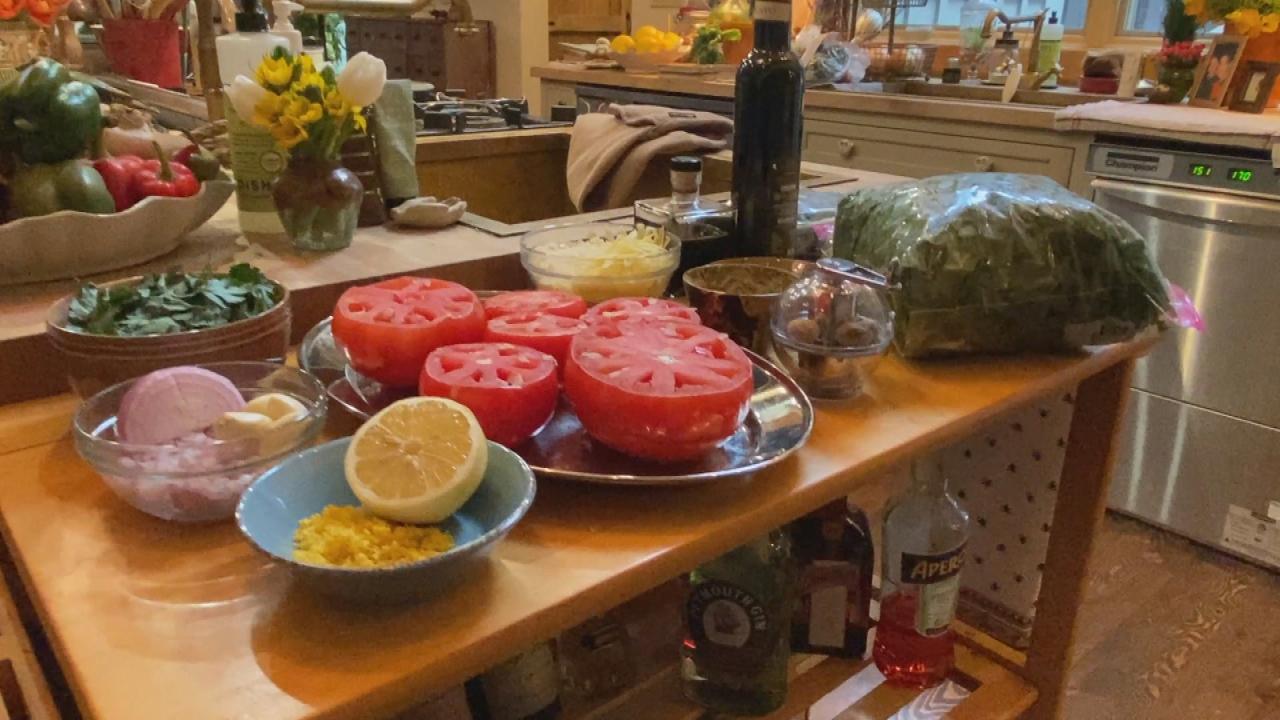 Rachael Has Been Using This Kitchen Gift From Her Sister Maria E…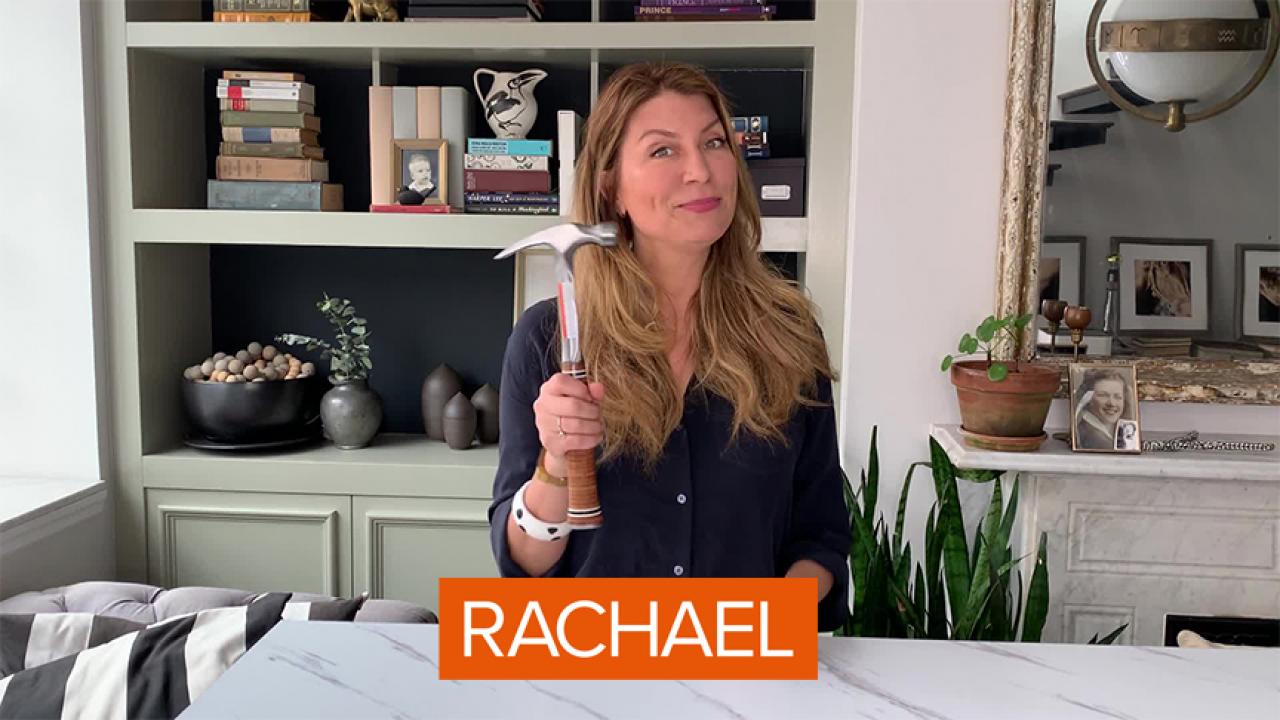 DIY Essentials Every Homeowner Or Renter Should Have | Designer …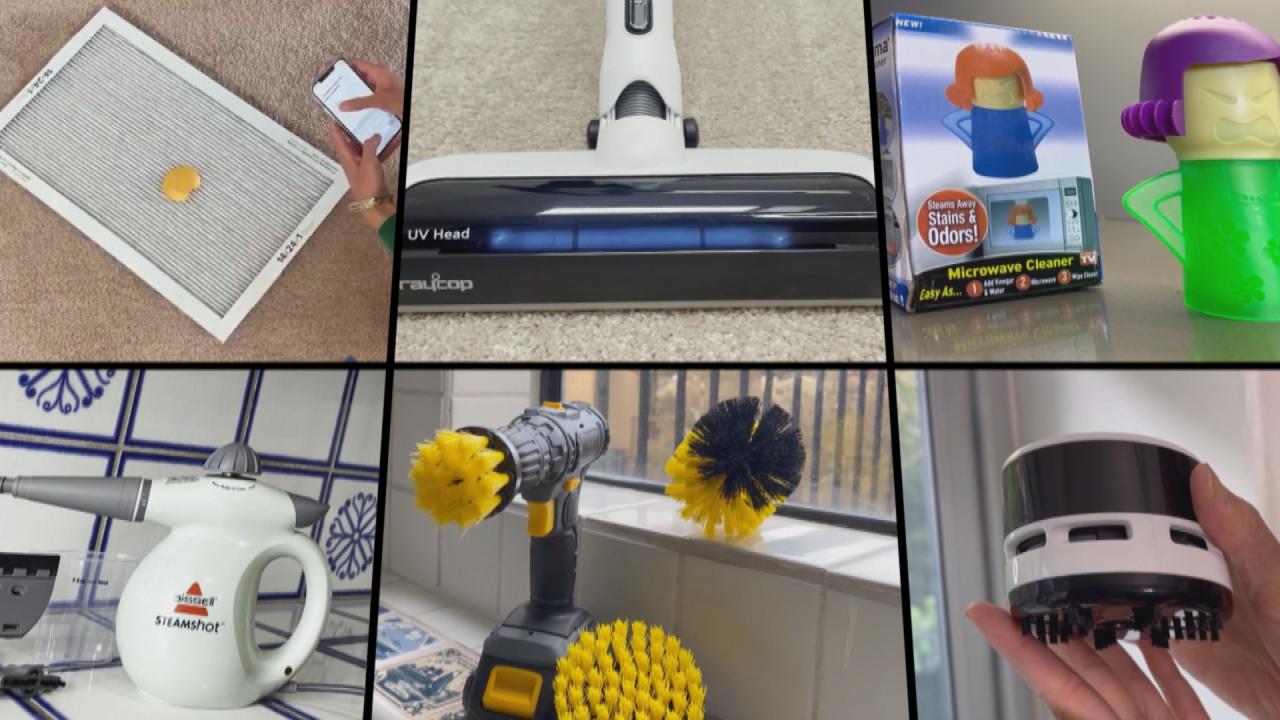 Best Cleaning Gadgets for Your Cleanest Home Ever | Lifestyle Ex…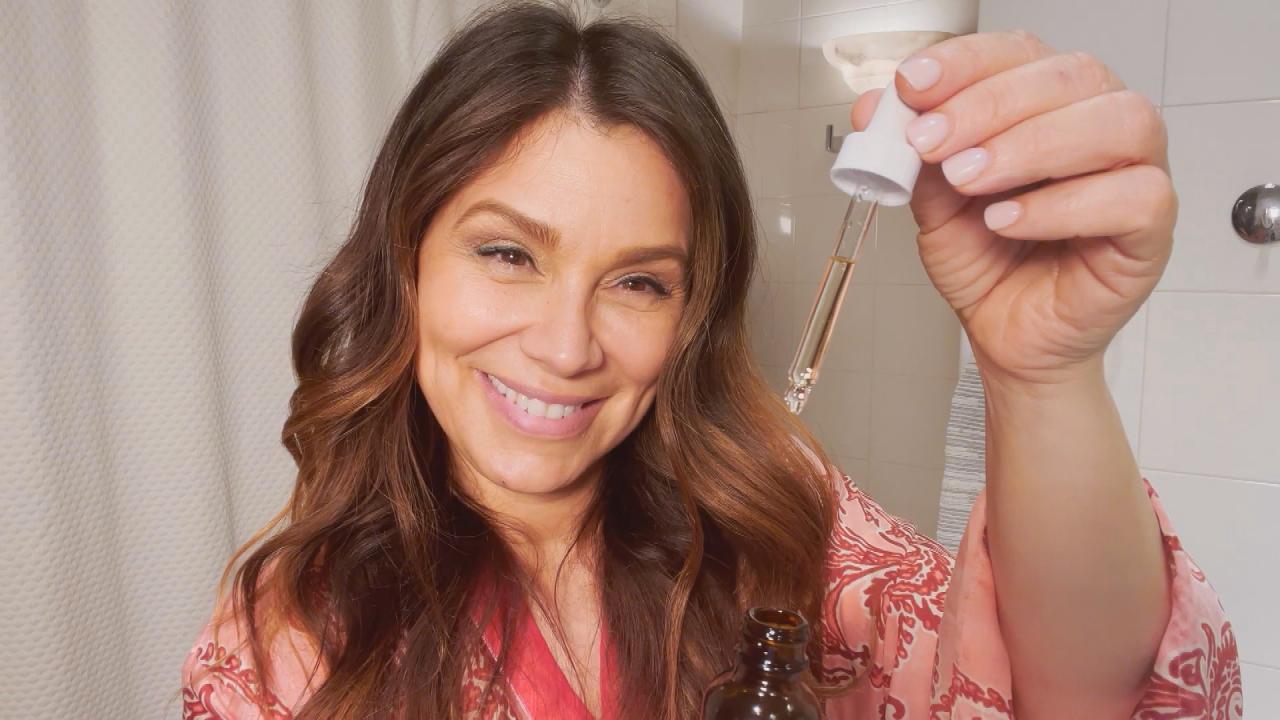 Beauty Pro Gretta Monahan on Why She's Absolutely Obsessed With …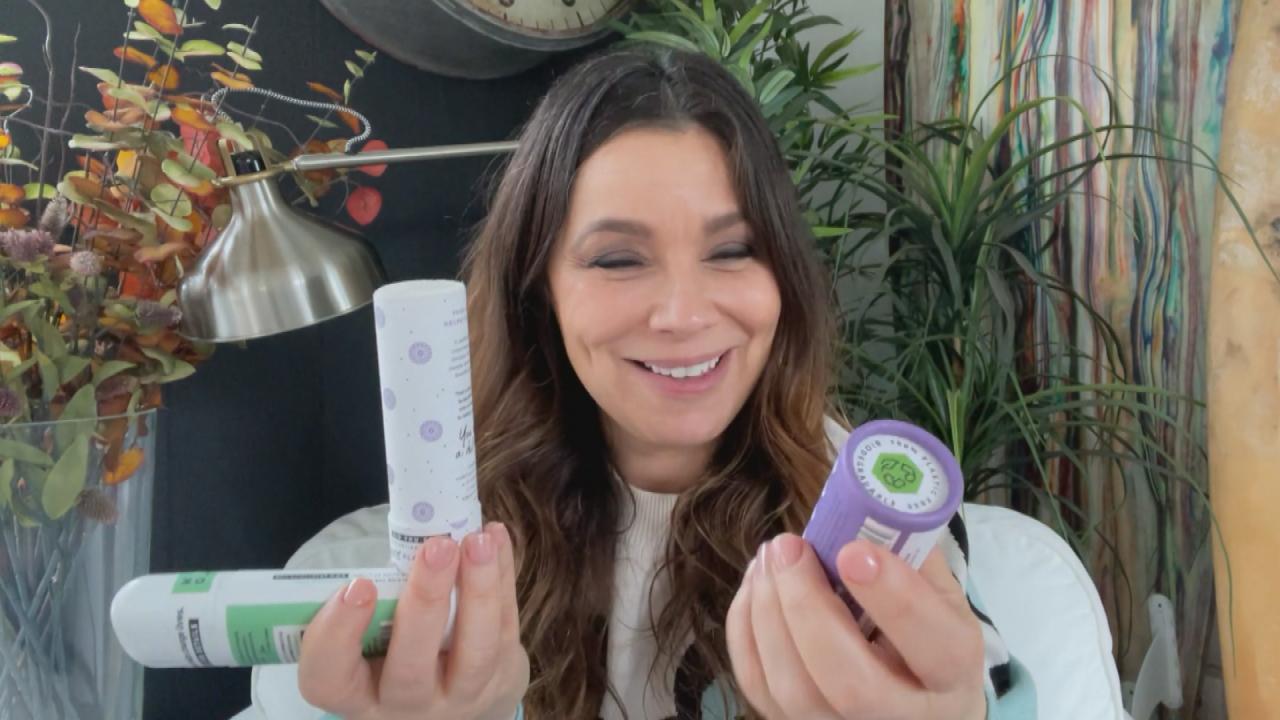 This Natural Deodorant Actually Works, Beauty Pro Gretta Monahan…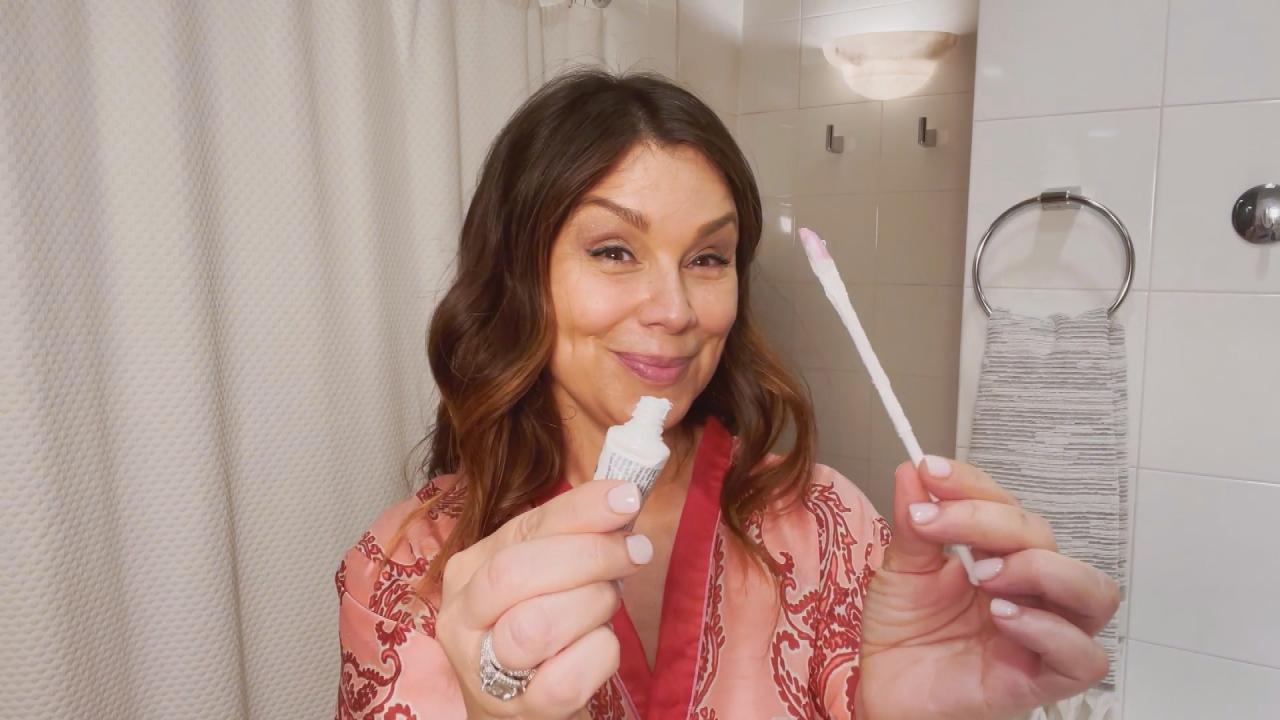 Beauty Pro Gretta Monahan Is Obsessed With Spatty From Shark Tan…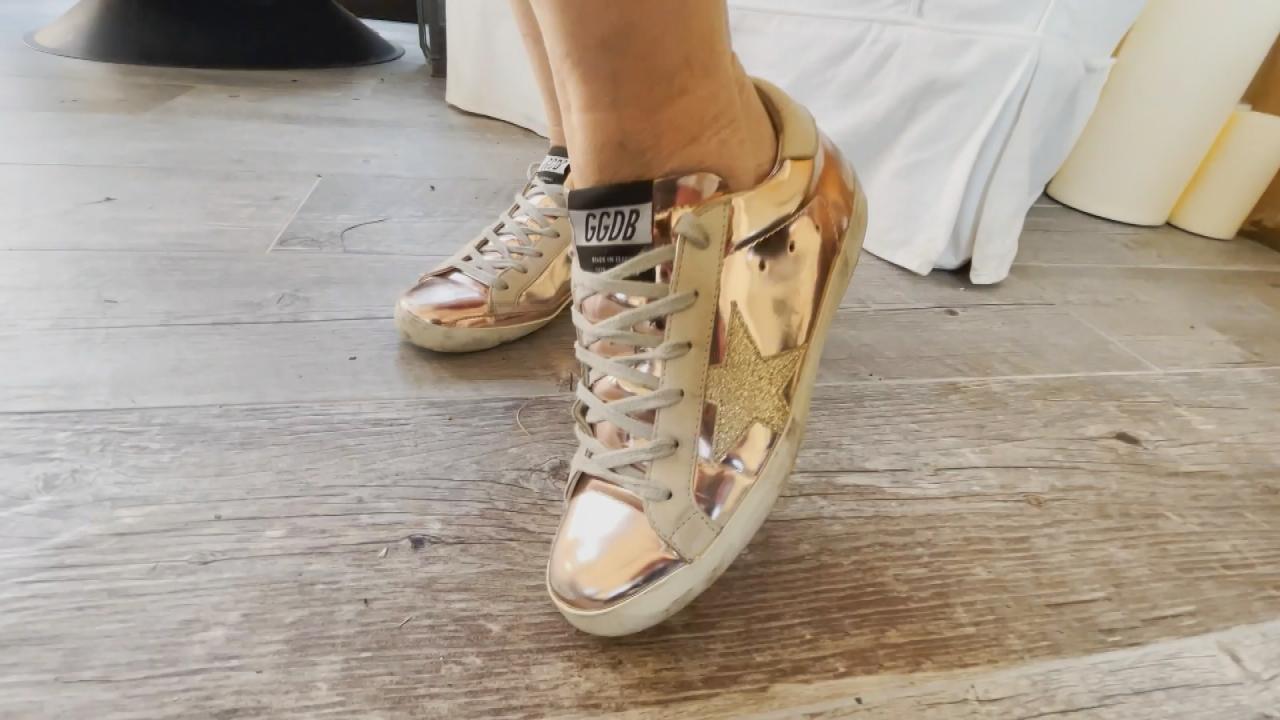 Why Style Pro Gretta Monahan Calls Golden Goose Sneakers The "MV…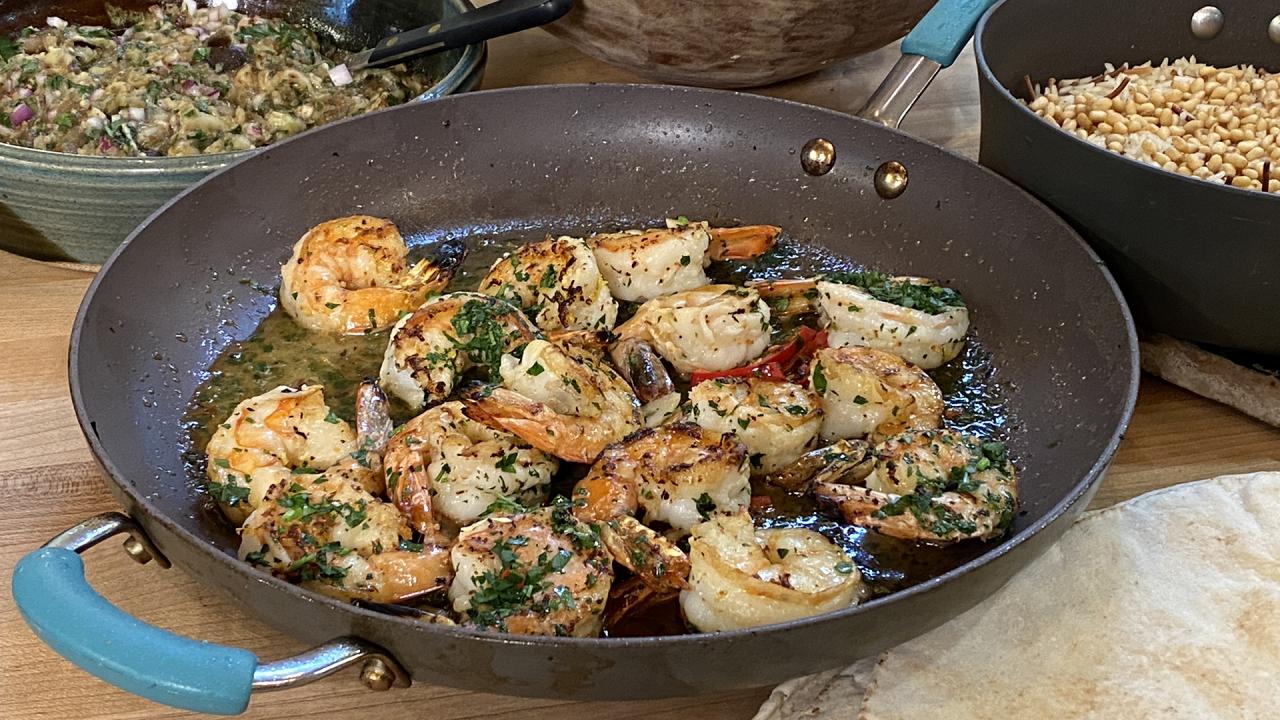 How To Make Greek-Style Shrimp Scampi with Ouzo | Rachael Ray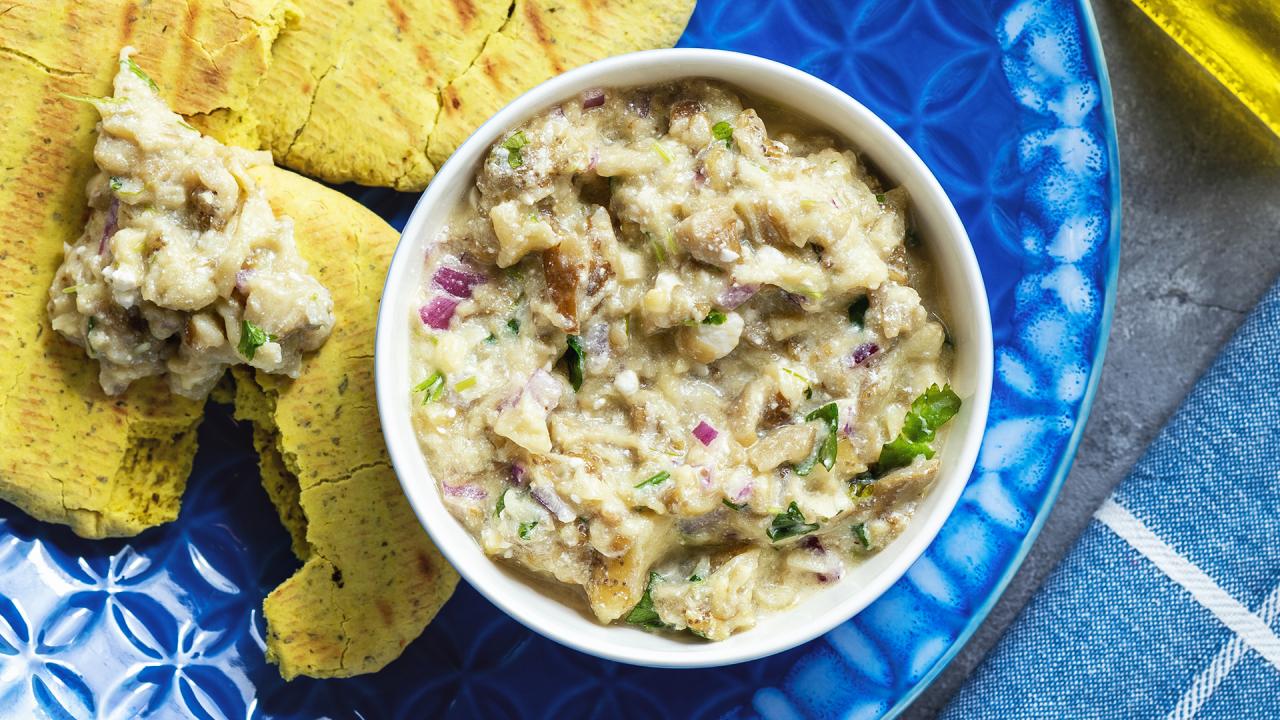 How To Make Roasted Eggplant Dip (Melitzanosalata) | Rachael Ray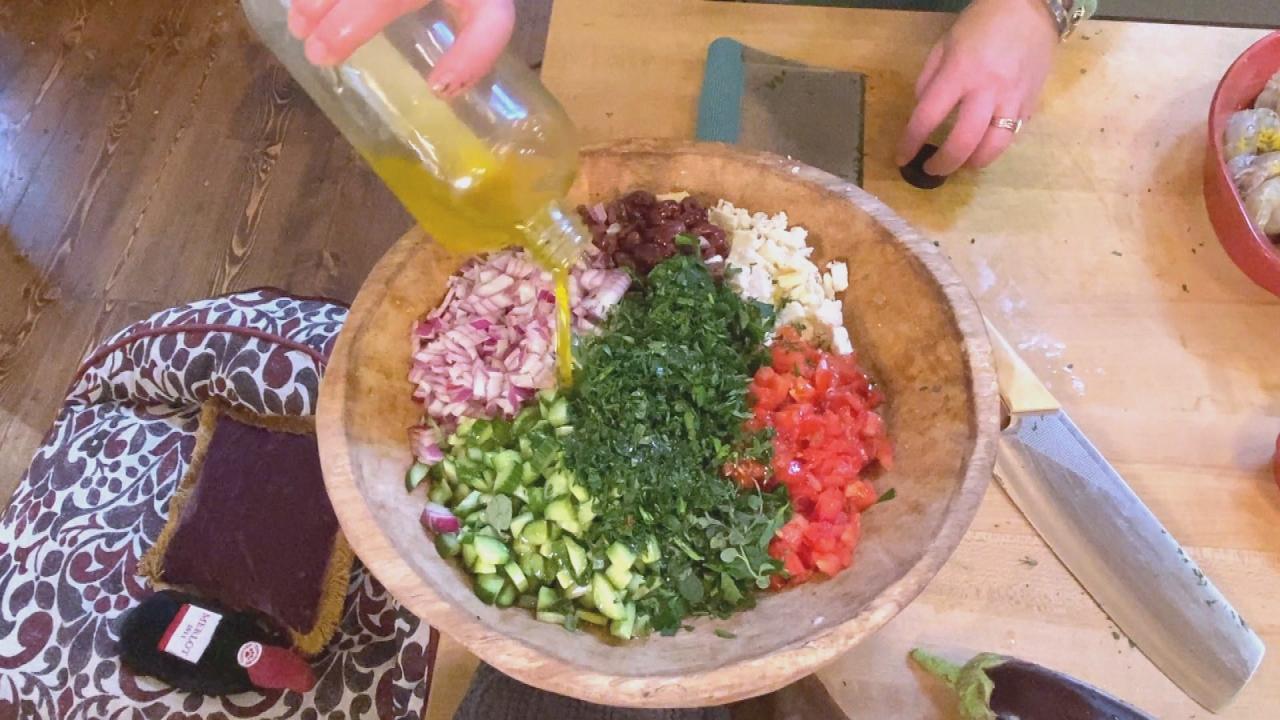 How To Make An Easy Greek Salad | Rachael Ray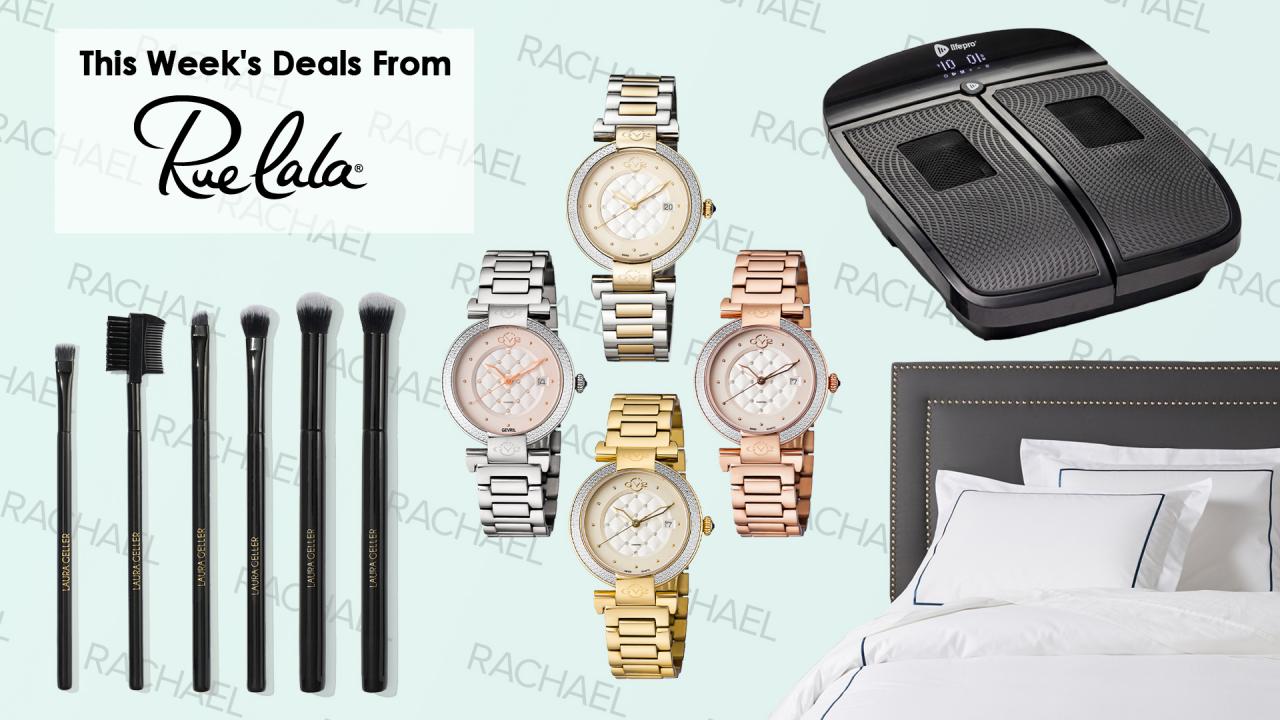 Deals From Rue La La: Deep Foot Massager, Elegant Bedding Set + …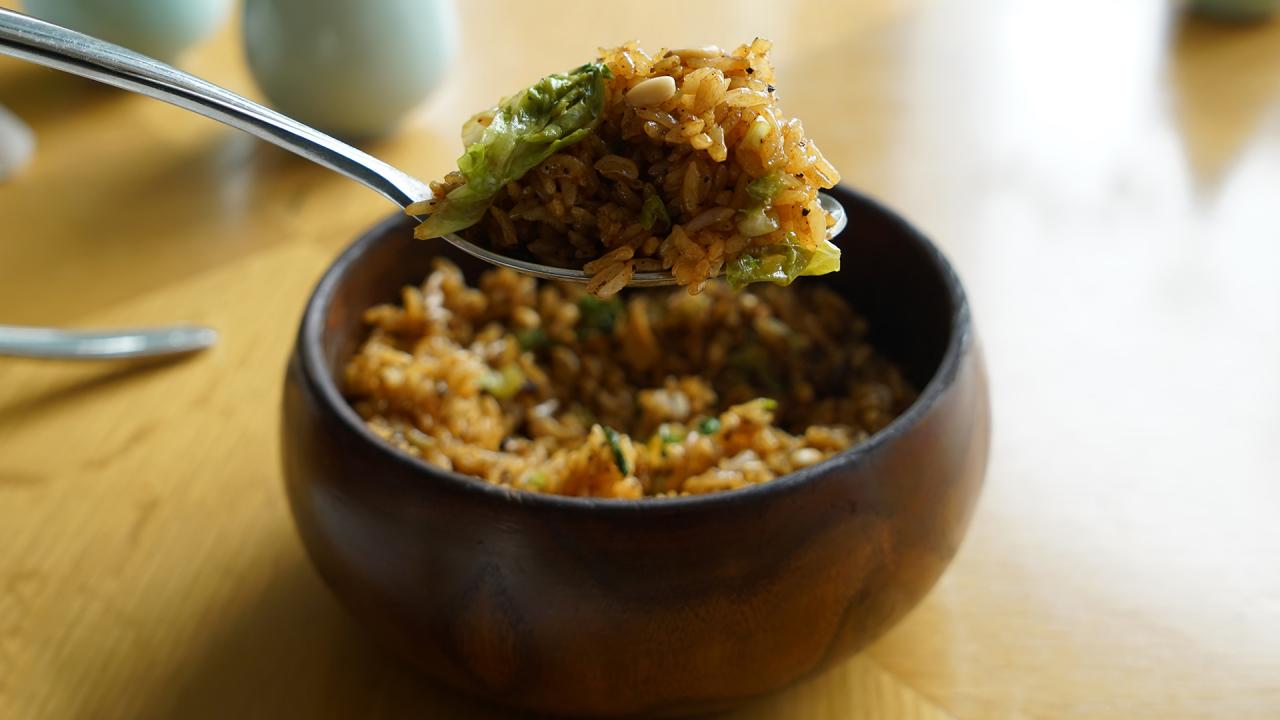 How To Make Lemon-Garlic Rice Pilaf with Toasted Pine Nuts | Rac…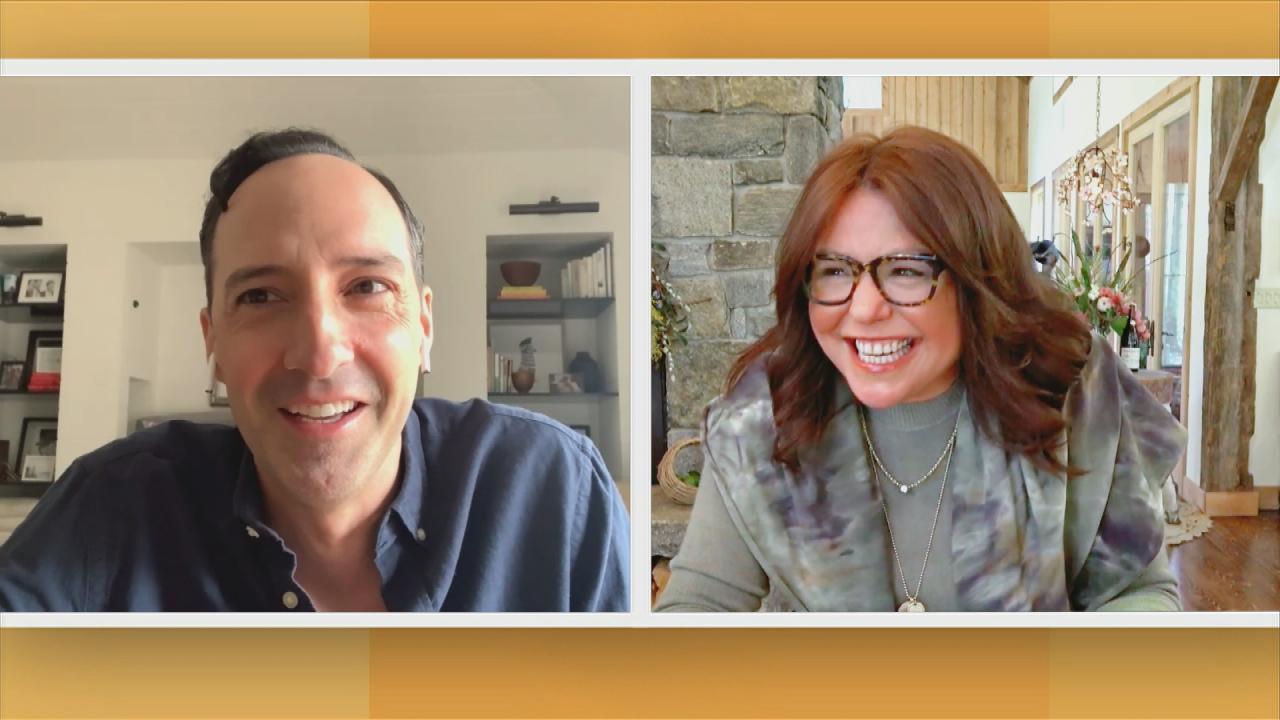 Tony Hale On Filming New I Love Lucy Movie With Nicole Kidman: "…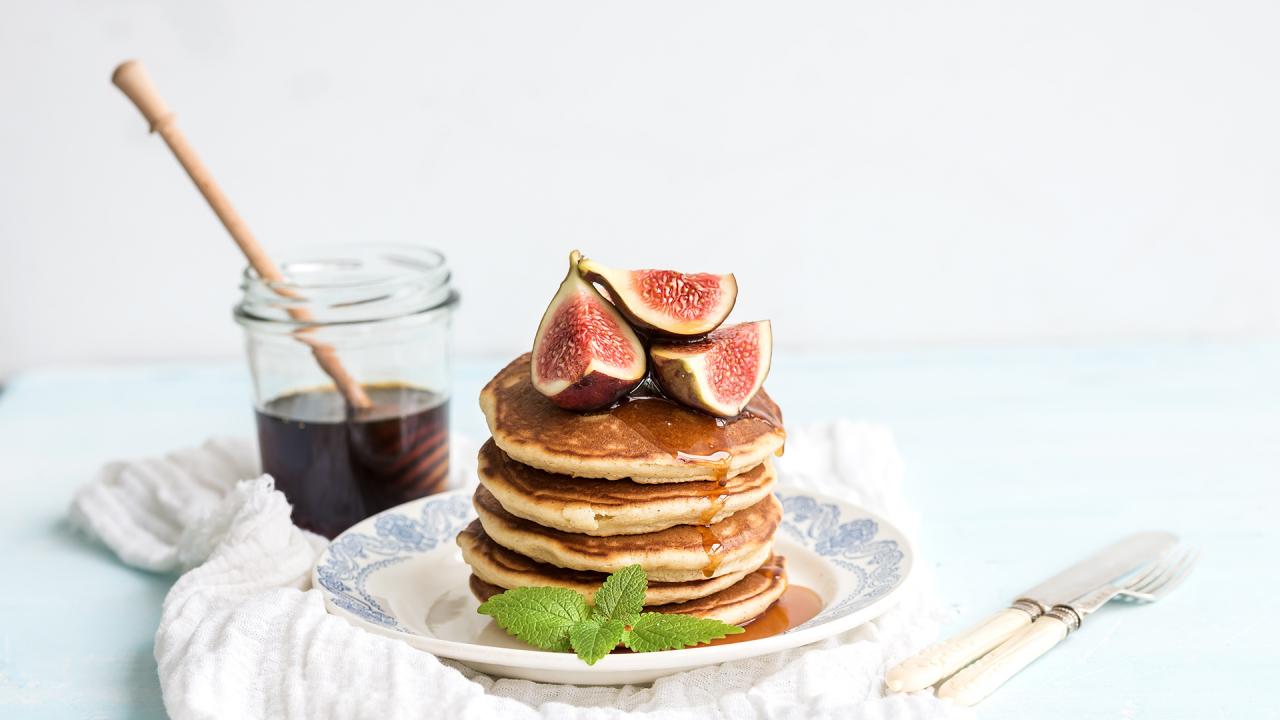 How To Make Pegan Chai Pancakes | Paleo Vegan Recipe From Dr. Ma…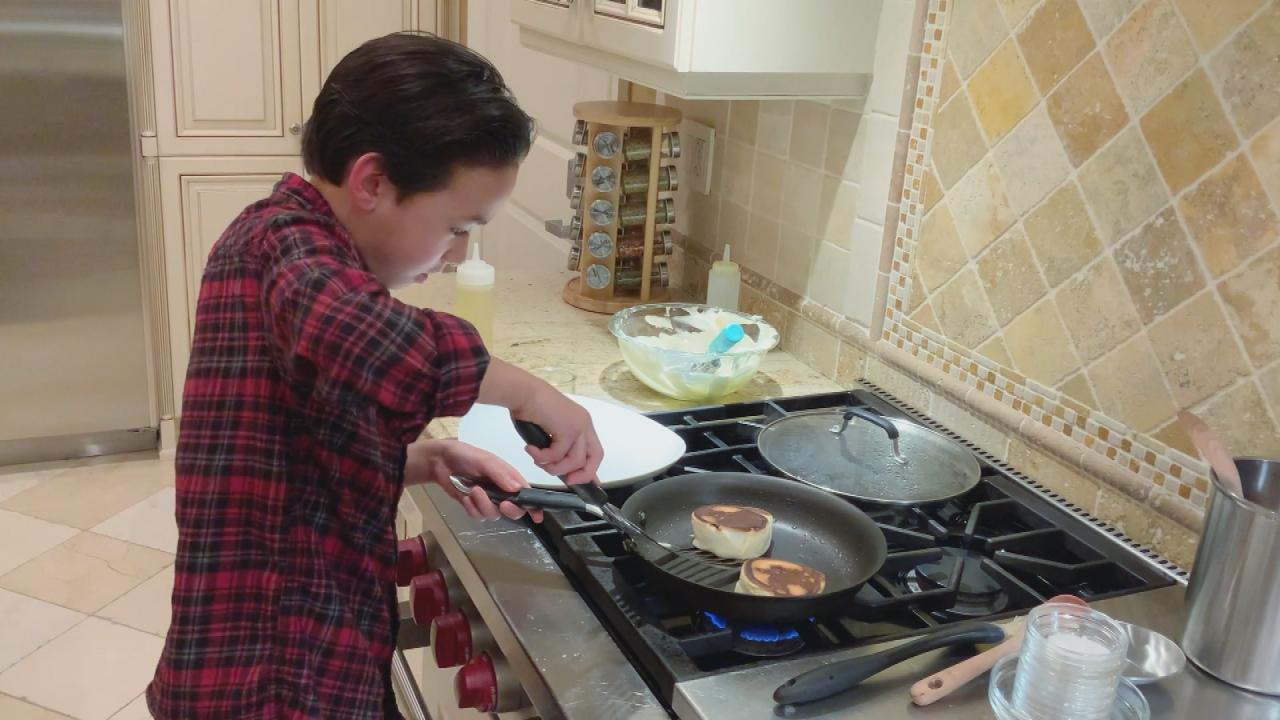 How To Make Soufflé Pancakes with Blueberry Jam | Kid Chef Matth…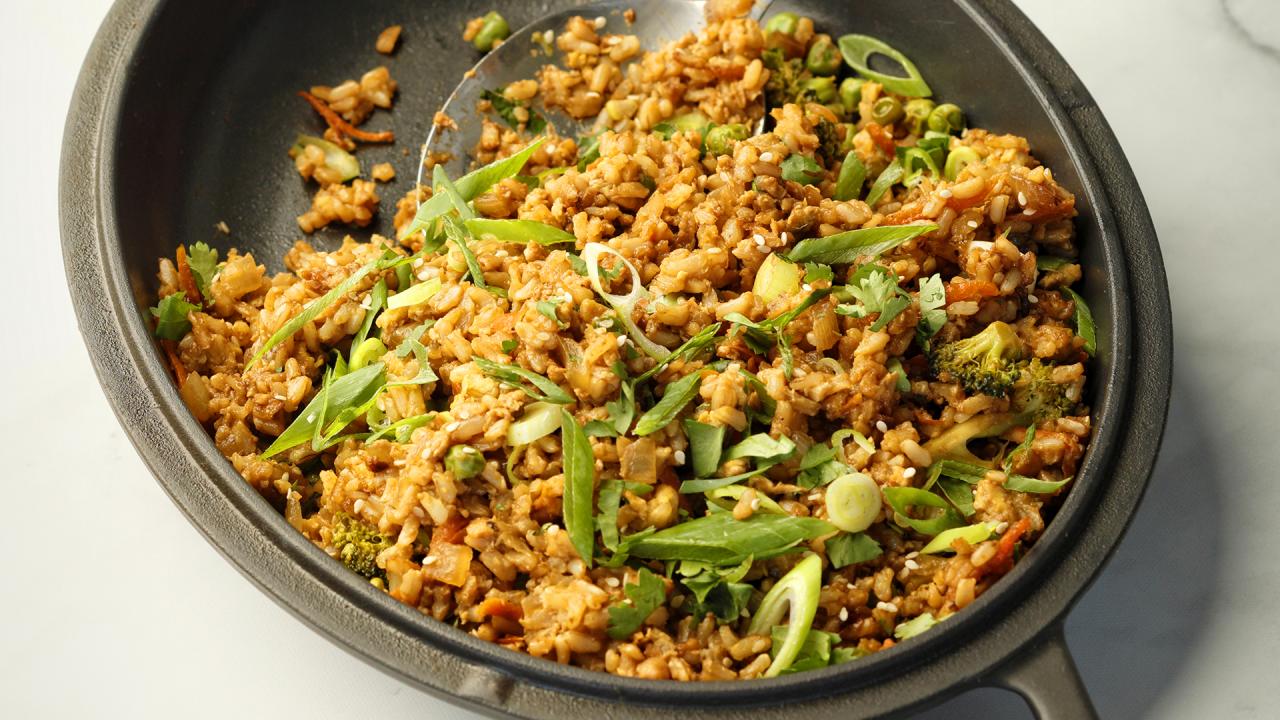 How To Make Fried Rice | Geoffrey, Madeline and Anna Zakarian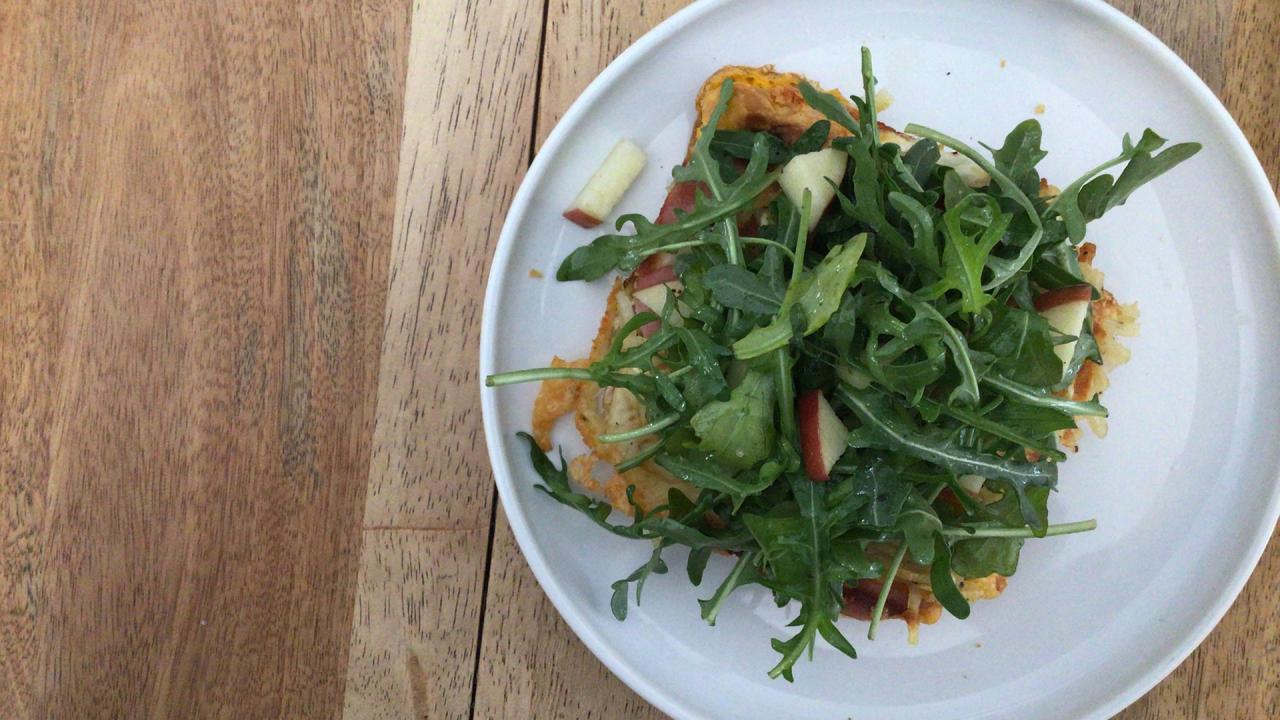 How To Make Ham, Egg + Cheese Hash Brown Waffles | BLD Recipe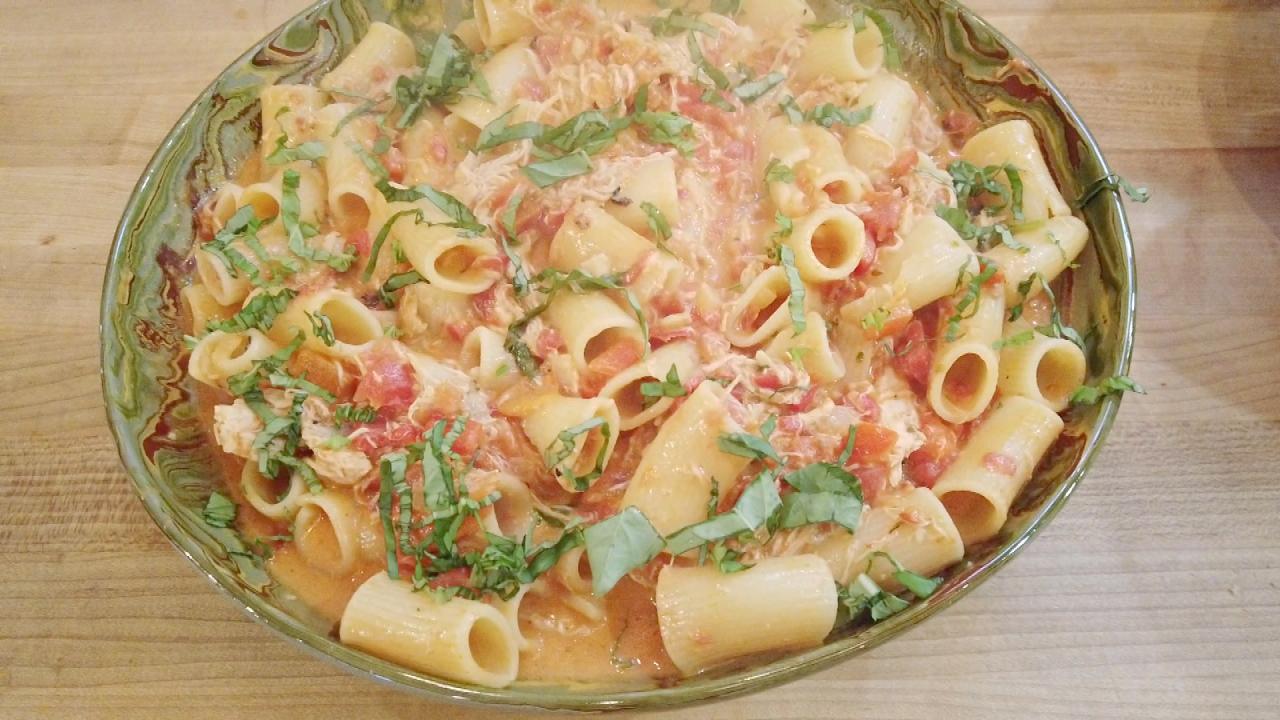 Rach's Chicken Riggies + Expert-Picked Style, Design and Tech Es…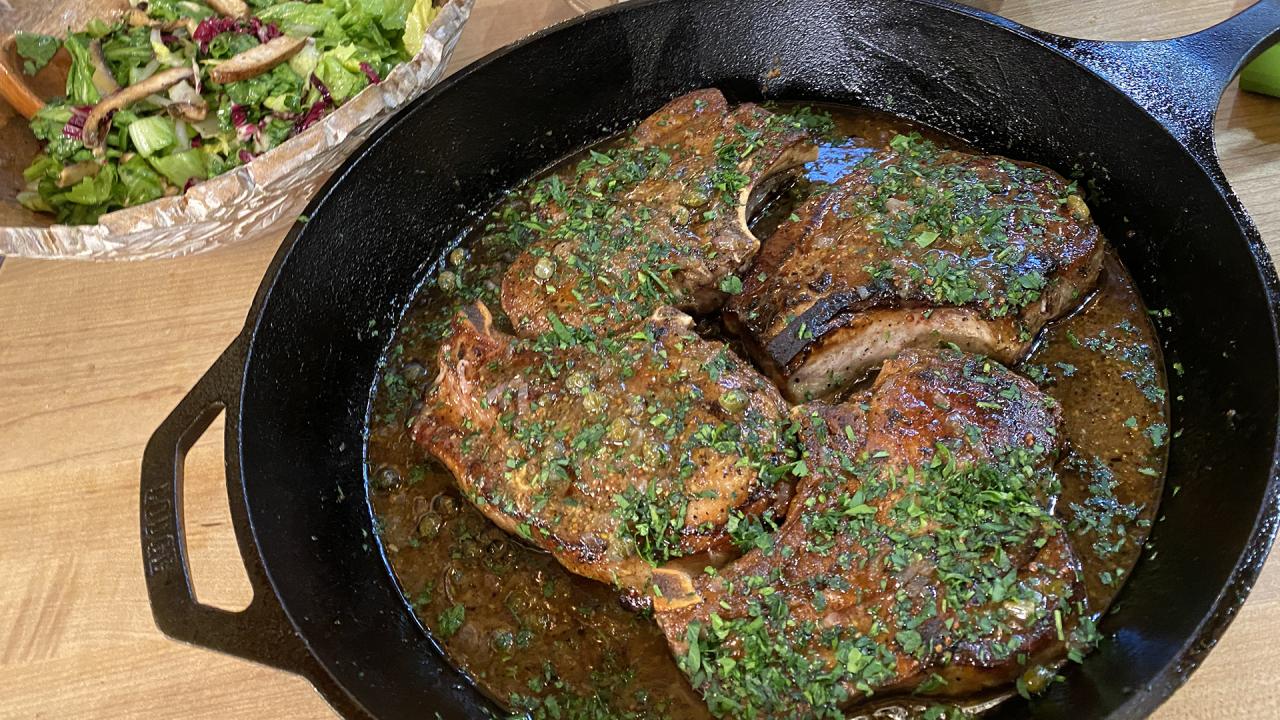 Quick Maple Pork Chops With Garlicky Mashed Potatoes + Tom Payne…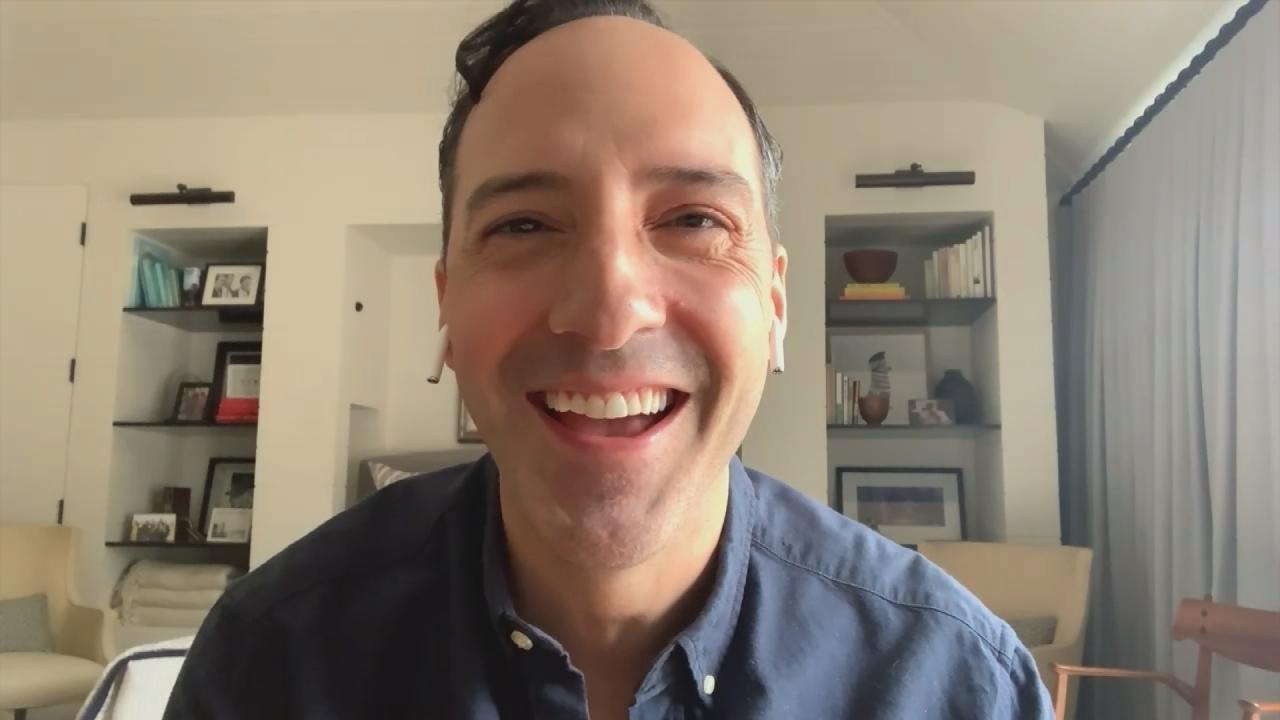 Tony Hale Dishes On "I Love Lucy" Film + Rach Makes a Greek Feast
The shortbread crust in this pie from chef Ronnie Woo is practically foolproof and the perfect buttery endnote for this spiced pumpkin pie filling.
Ingredients
For the shortbread pie crust:
½ cup unsalted butter, at room temperature
¼ cup confectioners' sugar
1 teaspoon pure vanilla extract
1 cup all-purpose flour, plus more for dusting
For the pumpkin pie filling:
2 tablespoons unsalted butter
½ sugar pie pumpkin, peeled and cut into 1-inch cubes (2 ½ cups)
½ teaspoon salt
1 cup brown sugar
1 tablespoon cornstarch
1 teaspoon ground nutmeg
1 teaspoon ground cinnamon
1 teaspoon pure vanilla extract
1 ¼ cups evaporated milk
3 large eggs
For serving:
3 tablespoons granulated sugar
Whipped cream
Ground cinnamon, for sprinkling
Preparation
For the shortbread crust, preheat oven to 350˚F. In the bowl of a stand mixer fitted with the paddle attachment, cream the butter, confectioners' sugar and vanilla extract on high speed until light and fluffy. Add the flour and beat on medium speed just until combined. Dust your fingers and press the dough, piece by piece, into a pie dish until the dough covers the dish in a thin layer. Using a fork, prick a few holes into the bottom of the crust. Transfer to the oven and bake until lightly golden, about 12 minutes.
For the pumpkin pie filling, in a cast-iron skillet over medium-high heat, melt the butter. Add the pumpkin and salt and cook until tender, about 10-15 minutes, making sure to toss occasionally so the pumpkin does not burn. Transfer to a blender and add the brown sugar, cornstarch, ground nutmeg, ground cinnamon, vanilla extract, evaporated milk and eggs. Blend until smooth. Carefully pour into the prebaked pie crust and bake until puffed up with a slight jiggle, about 40-45 minutes.
Cool the pie for at least 4 hours or overnight. Before serving, evenly sprinkle the granulated sugar over the top of the pie and brulee with a culinary torch or in the broiler until sugar is melted and caramelized. Serve with whipped cream and a sprinkle of cinnamon.