How To Make A Floating Island Dessert | Rachael's Sister Maria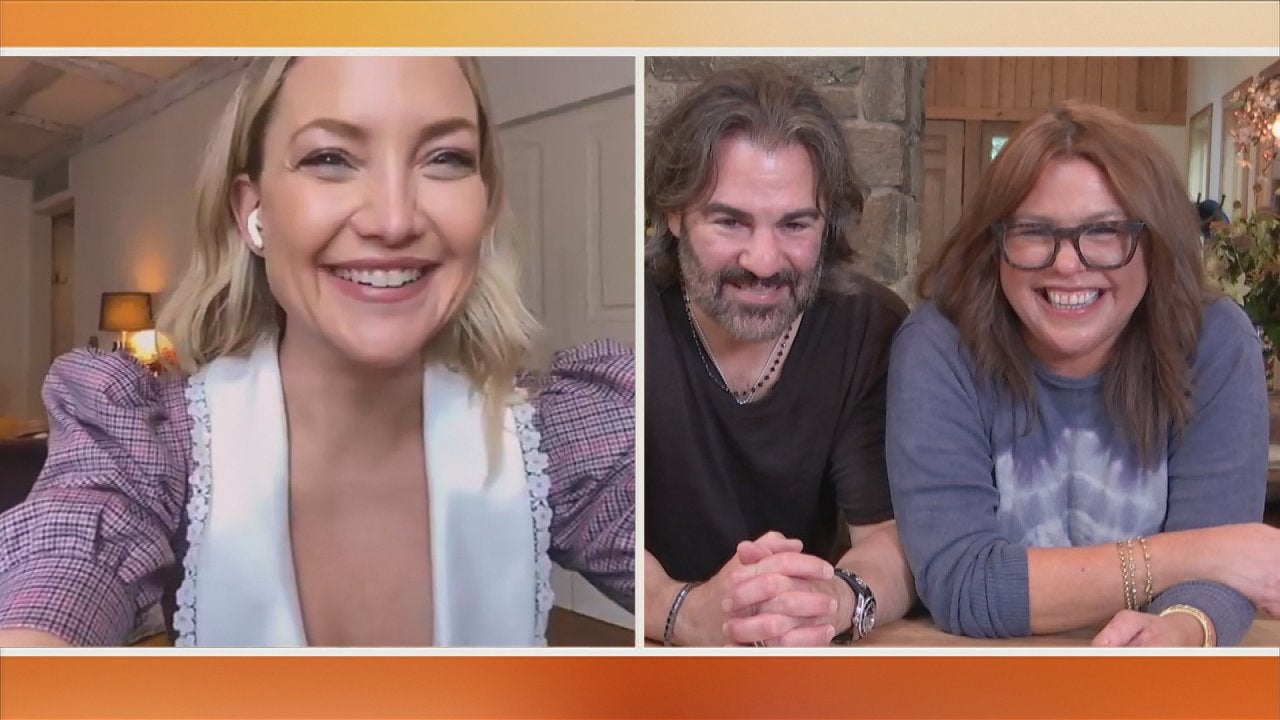 Rachael's Husband, John, Tells Kate Hudson He Wants to Hang Out …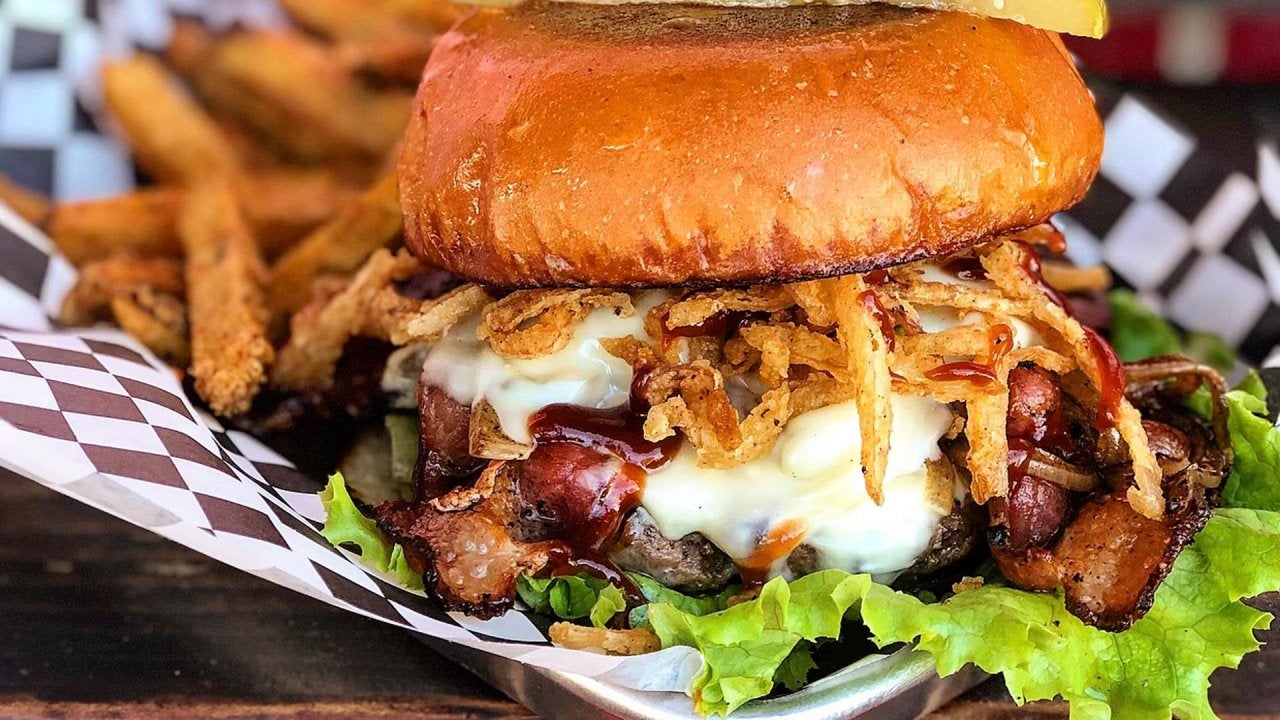 How to Make a Smokehouse Stack Burger | Billionaire Burger Boyz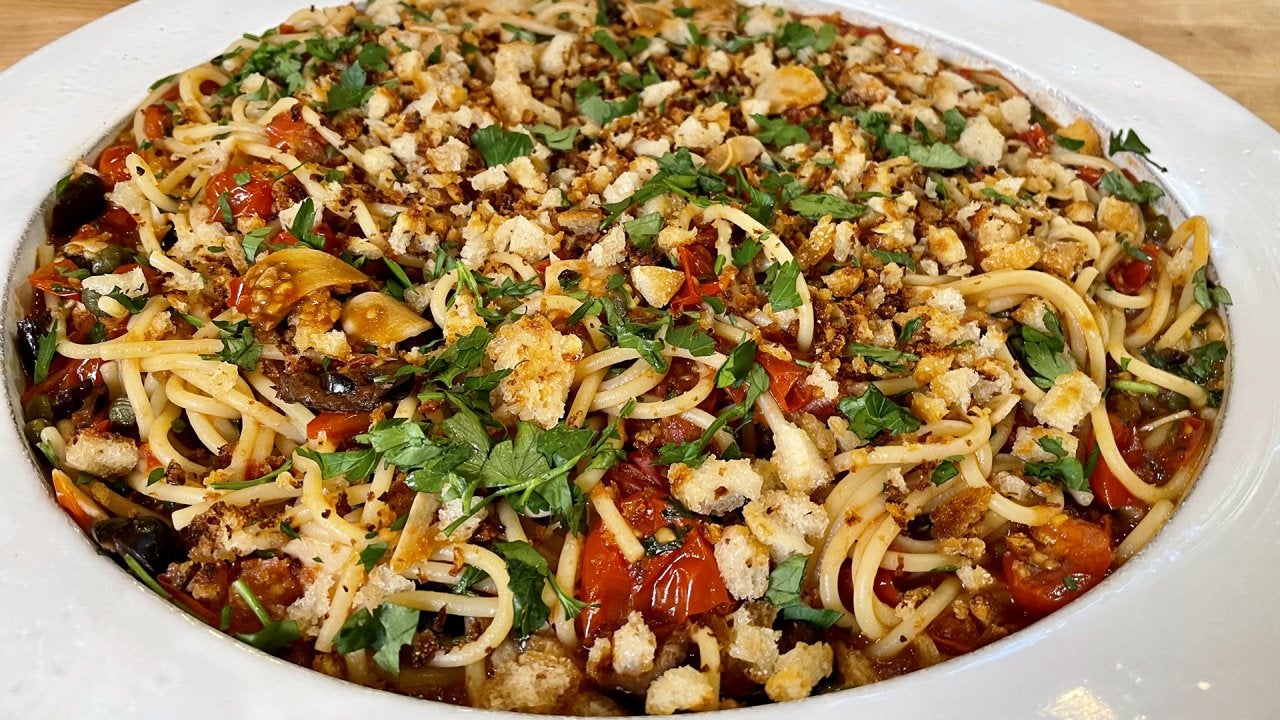 How to Make Spaghetti alla Puttanesca | Rachael Ray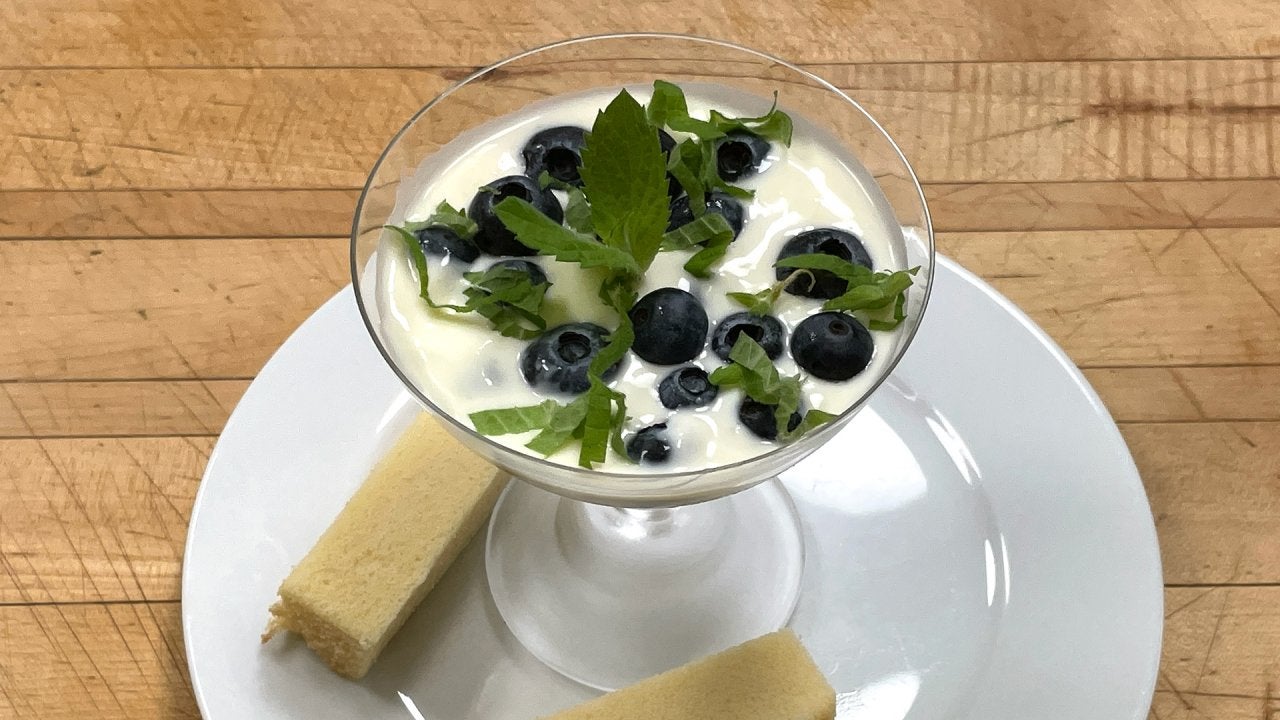 How to Make Lemon Posset | Jacques Pépin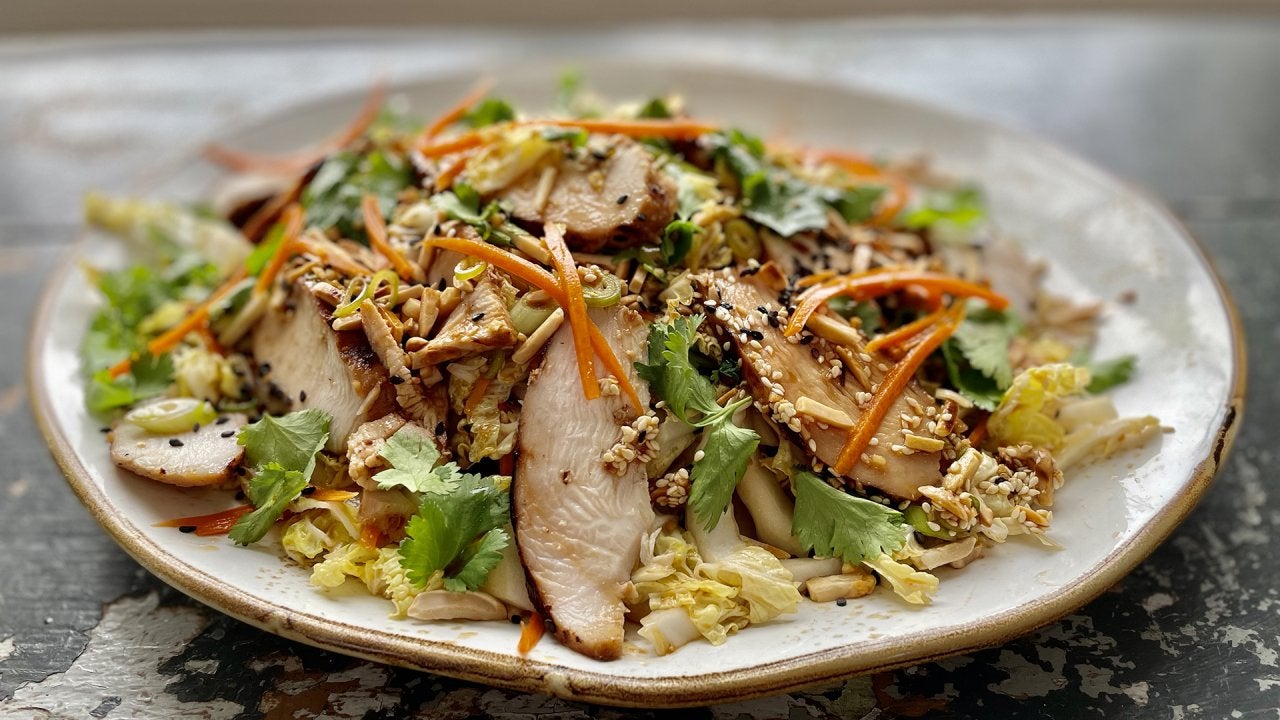 How to Make Grilled Ginger-Sesame Chicken Salad | Curtis Stone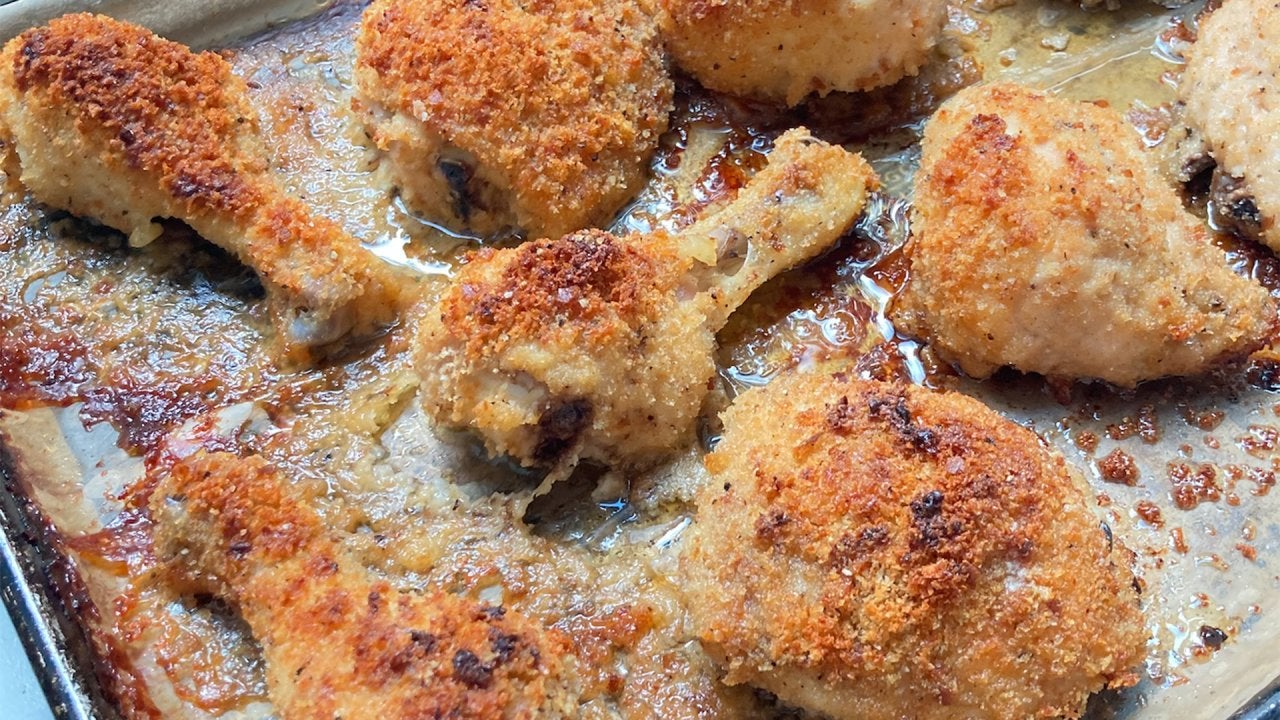 How to Make Oven Fried Chicken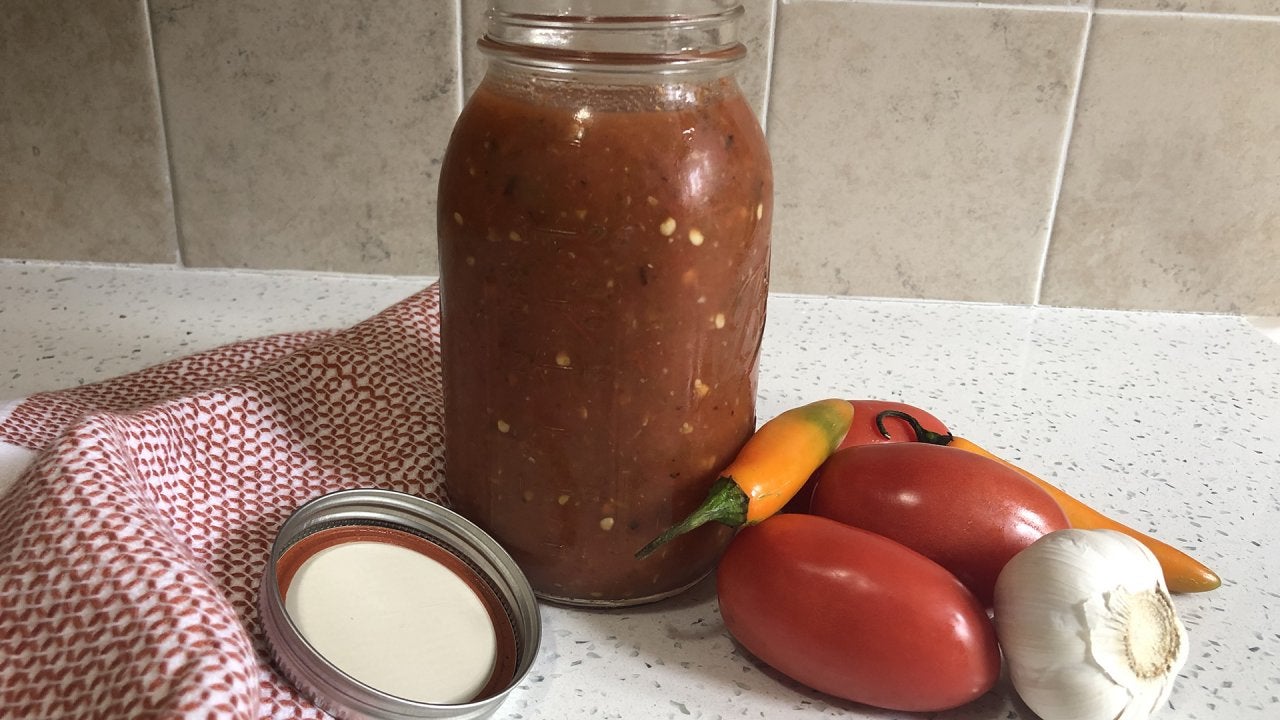 How to Make 4 Mexican-Inspired Dishes with Pan-Roasted Salsa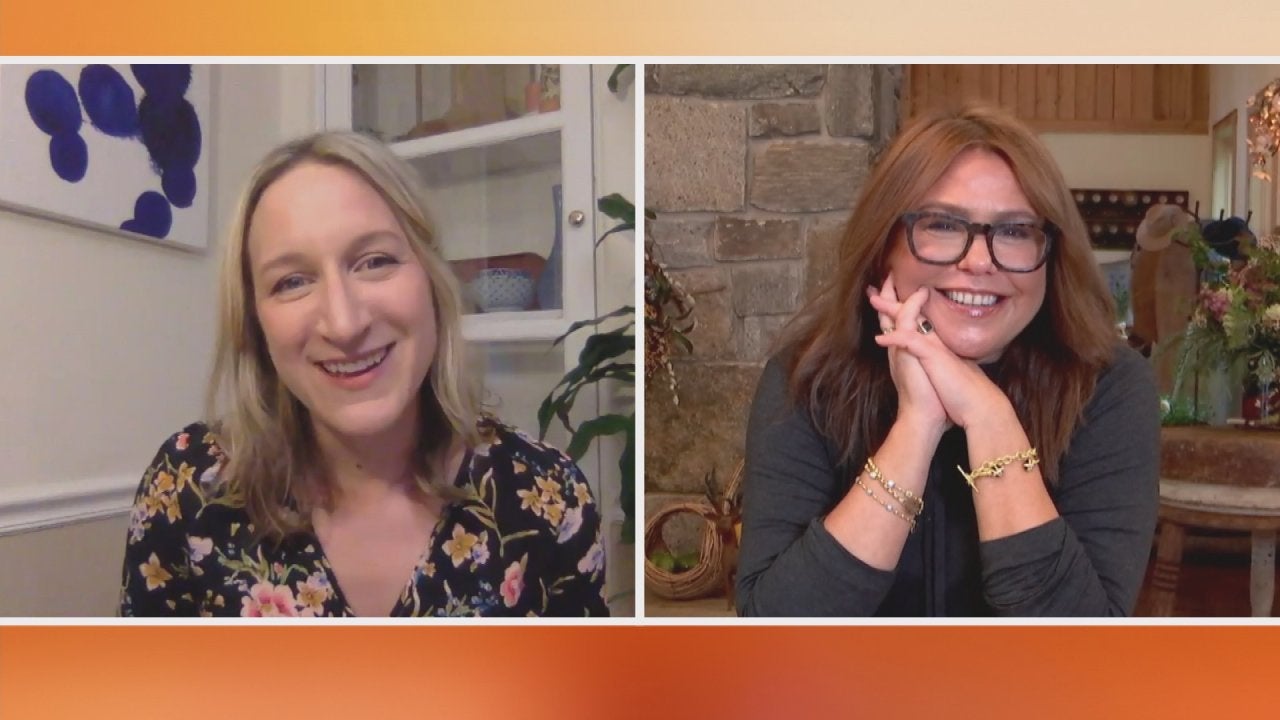 Rachael Ray In Season Editor-in-Chief Talks Fall 2021 Italian Is…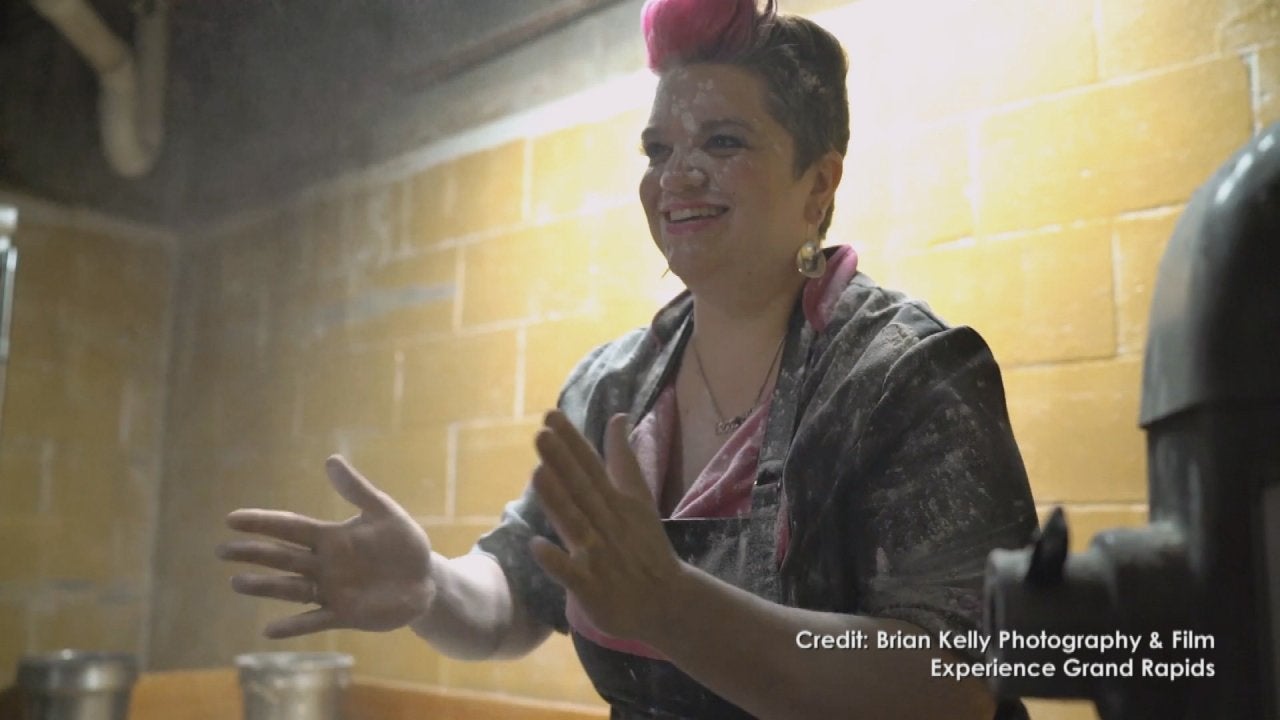 At Grand Rapids' Amore Trattoria, You Come for the Authentic Ita…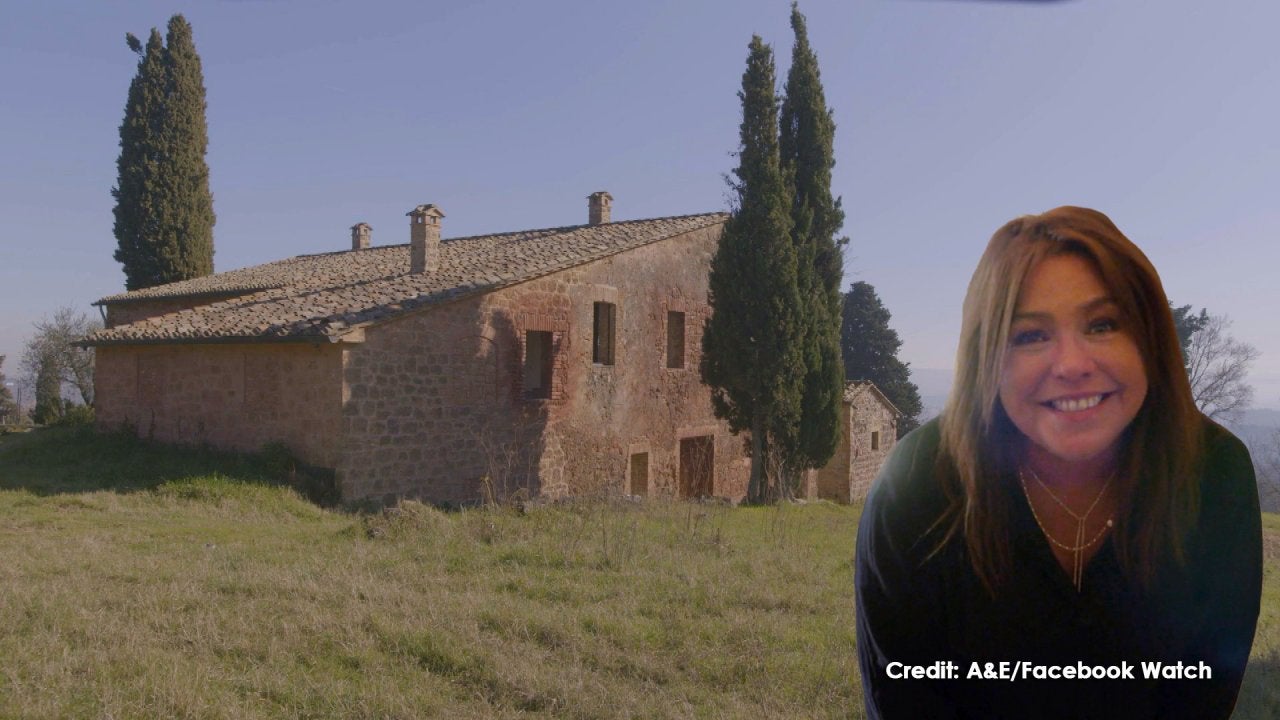 See Rachael's Italian Dream Home In First Look At New Facebook W…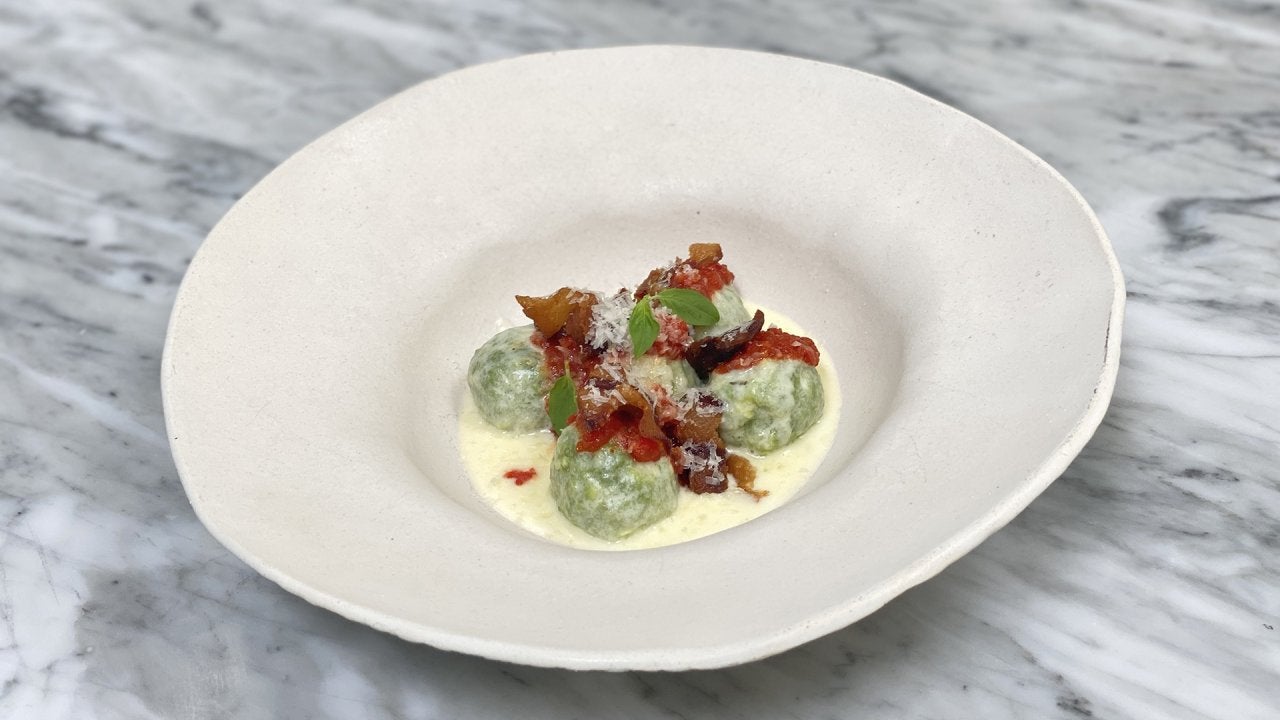 How to Make Spinach Ricotta Gnudi with Tomato Sauce and Crispy G…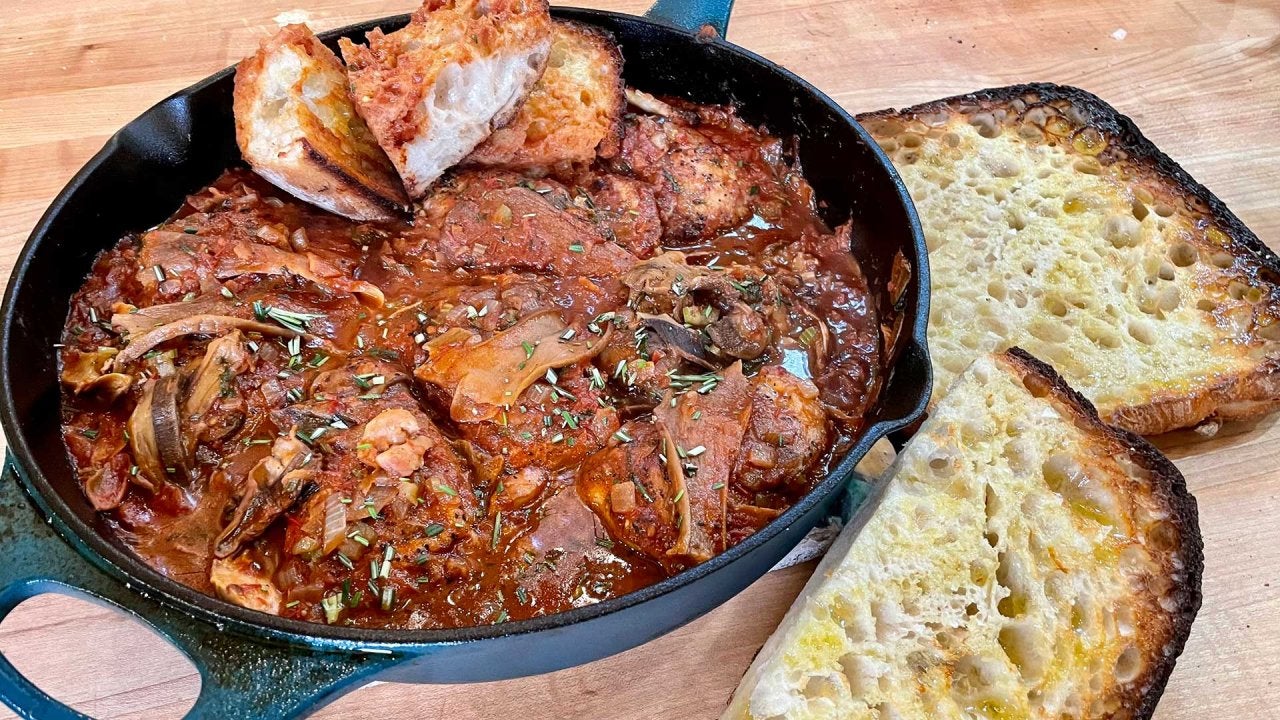 How To Make Chicken Cacciatore | Rachael Ray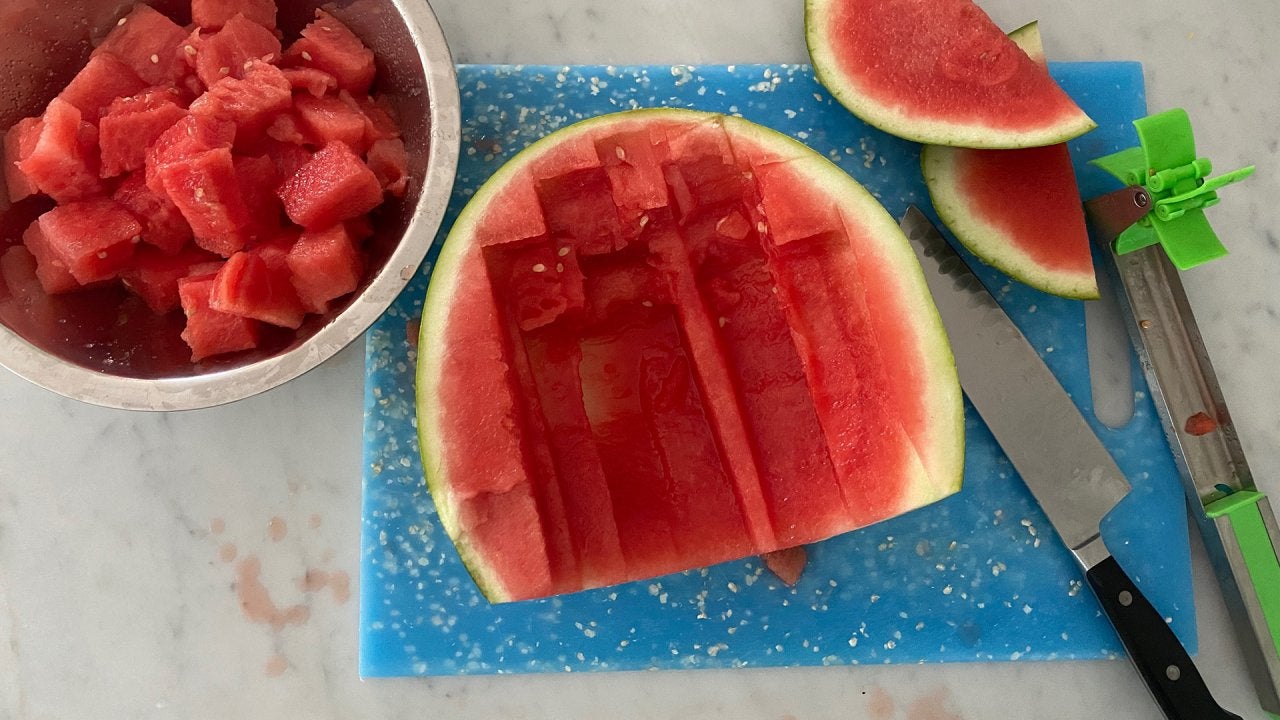 We Tried The TikTok Watermelon Slicer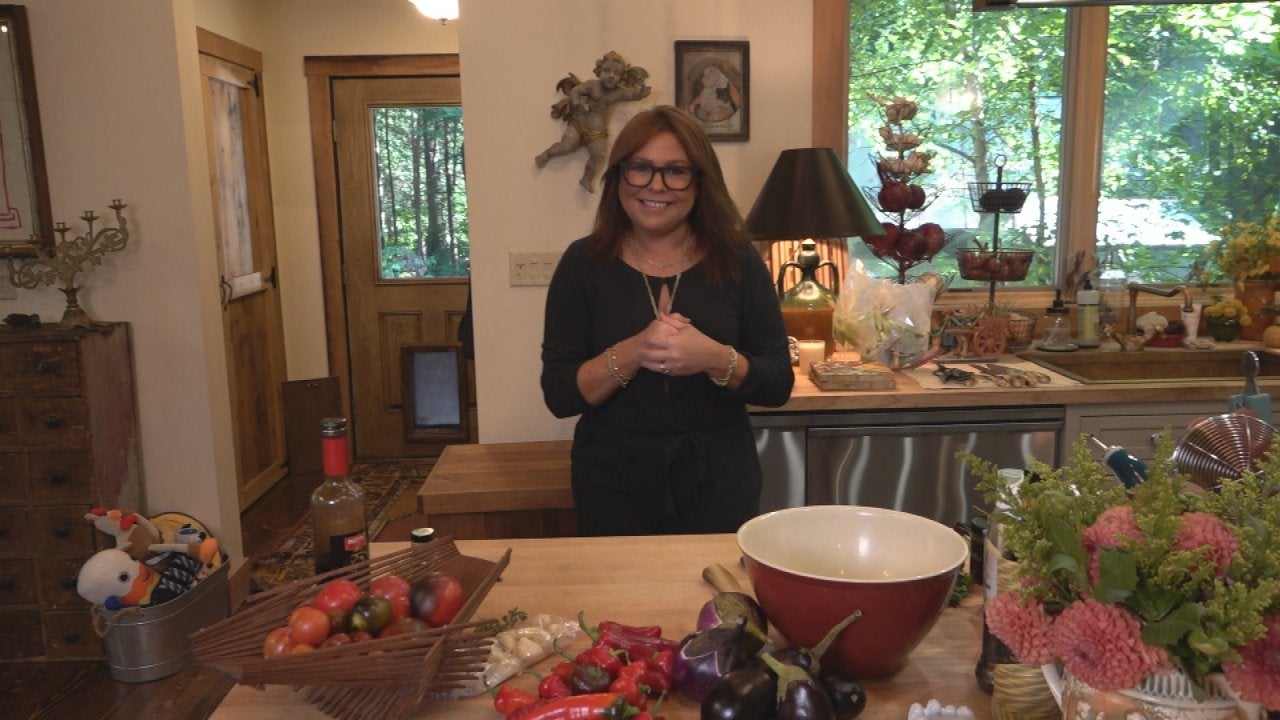 How to Make Roasted Eggplant, Pepper and Tomato Pasta | Rachael …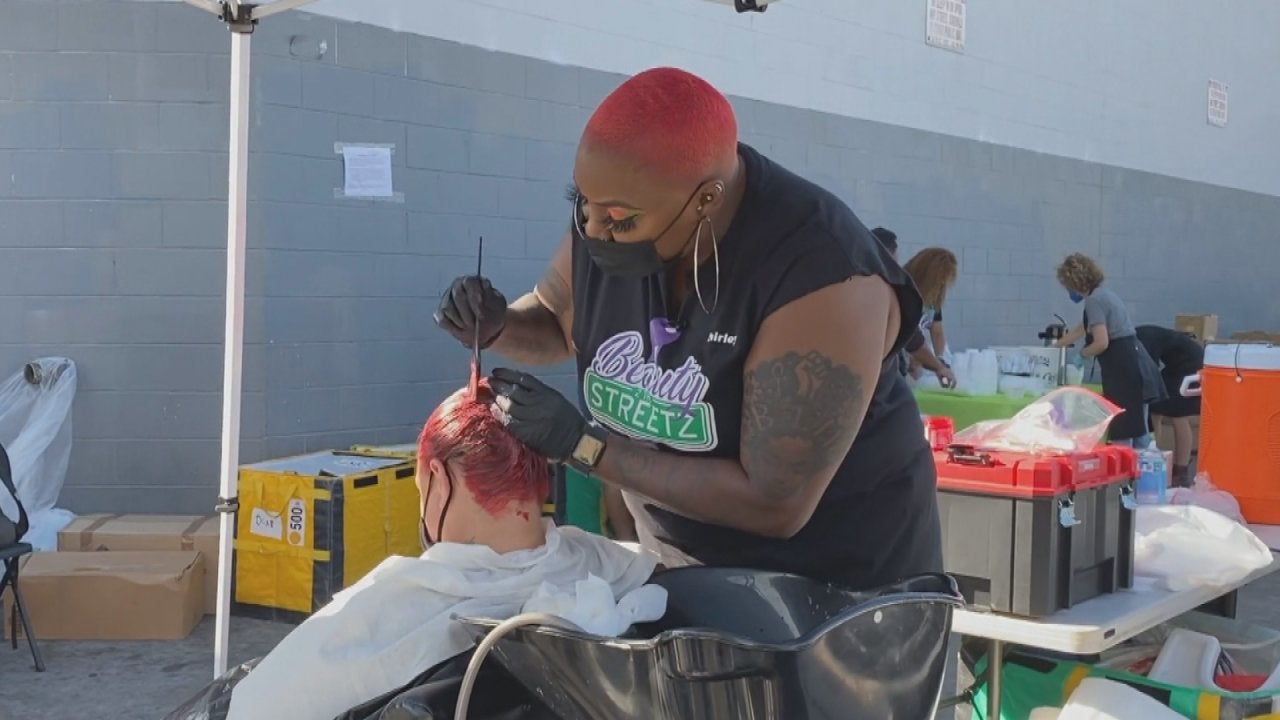 ​Jessica Alba Surprises Beauty 2 the Streetz Founder Who Makes L…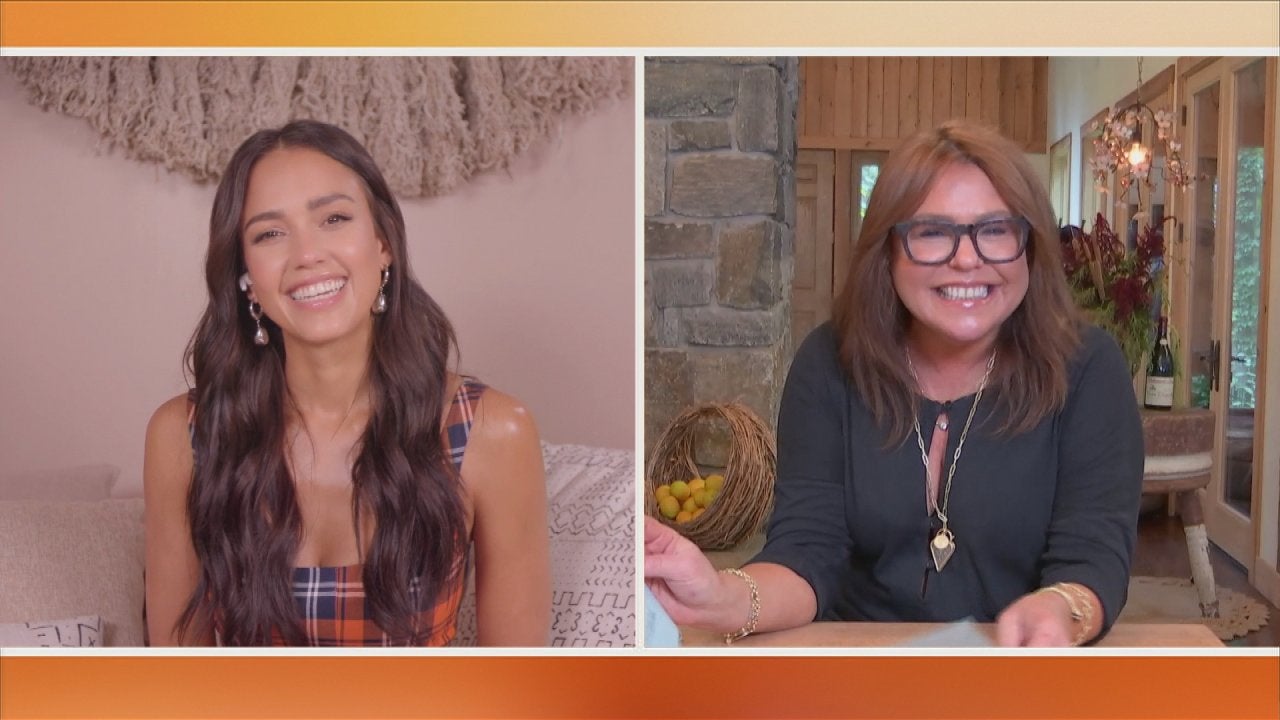 Jessica Alba on Parenting Her Teen Daughter Honor: "No Matter Wh…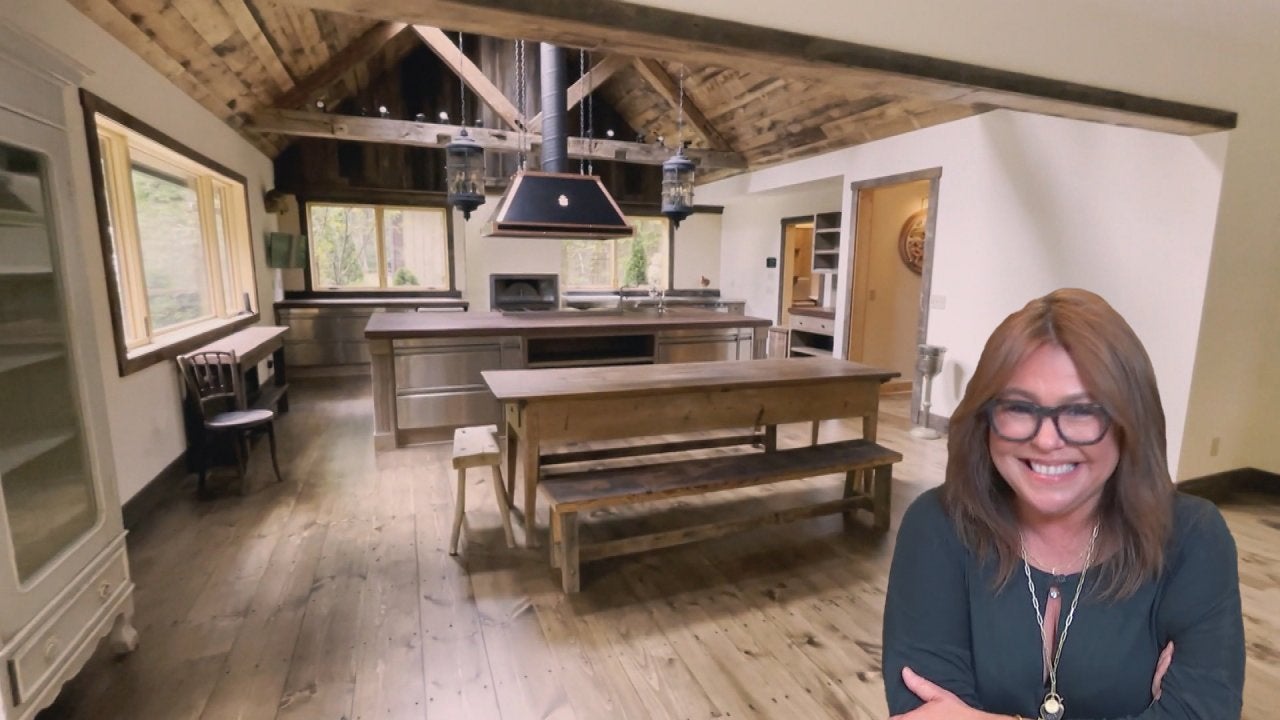 First Look Inside Rachael's Rebuilt Home One Year After Devastat…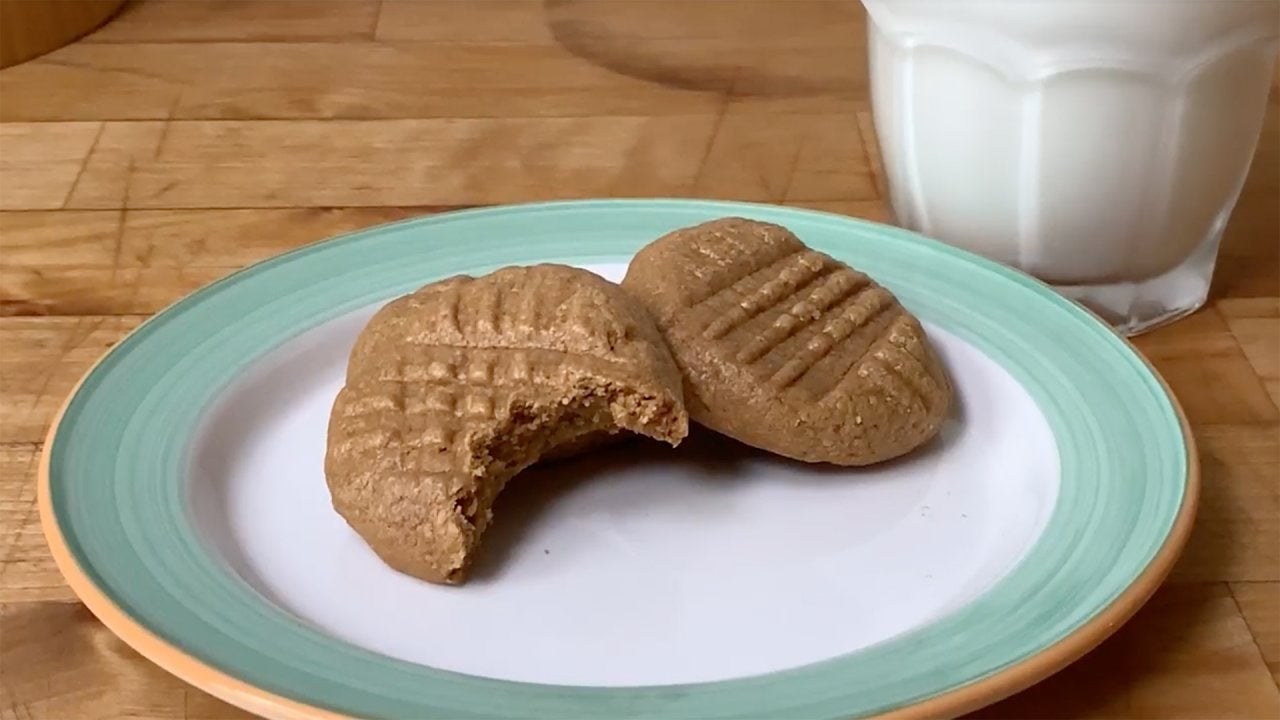 How To Make 3-Ingredient Peanut Butter Cookies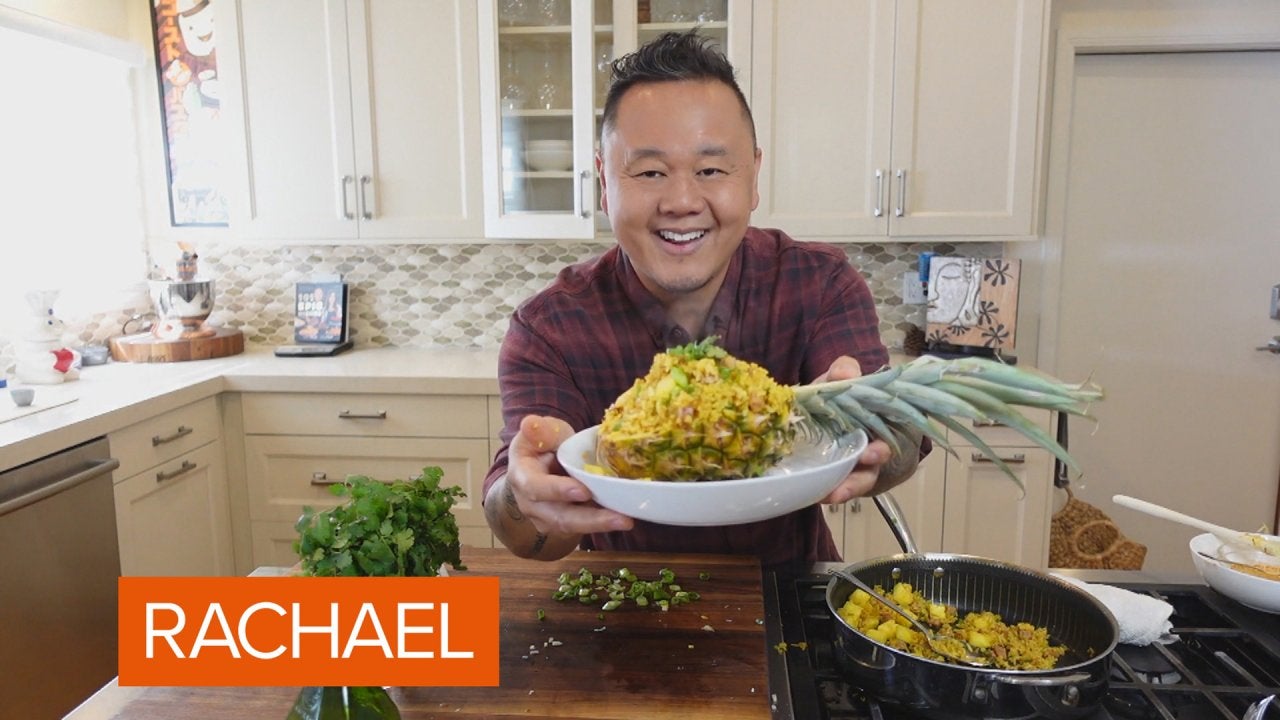 How To Make Thai-Style Pineapple Fried Rice | Jet Tila
Rach's sister Maria shares a recipe for one of her favorite desserts: a Floating Island, which is meringue served on top of crème anglaise (sweet custard). This is a popular dessert in France, where it's called Île Flottante, and was one of Julia Child's favorite desserts, too!
The ingredients to make a Floating Island are simple, but Rach calls it a challenge because you have to pay close attention and whisk continuously while tempering the egg yolks with the hot cream mixture. You don't want them to curdle! BUT it's well worth the effort for a special occasion.
Swap It: Make a summery orange version by substituting 2 tablespoons of orange zest for the vanilla. Tastes like a creamsicle!
For dinner, Rach made Maria her favorite childhood recipe of Chicken Croquettes + Rach's husband John also got in on the action and shook up some Thyme Vodka Gimlets.
Ingredients
½ cup sliced almonds
¾ cup whole milk
¼ cup heavy cream
1 teaspoon vanilla extract or 1 vanilla bean
4 tablespoons sugar
3 eggs, separated
⅛ teaspoon salt
Preparation
Preheat oven to 350˚F. Spread almonds evenly on a baking sheet and toast until light brown, about 7 minutes.
Combine milk, cream and vanilla extract in a saucepan over medium heat. Stir until hot and bubbles begin to form around the sides. If using a vanilla bean, split open lengthwise, scrape out seeds with the tip of a knife and add seeds and bean casing to the milk mixture. Remove from heat.
In a medium bowl, whisk 1 tablespoon sugar into egg yolks. Slowly pour hot milk mixture into egg yolks while whisking continuously.
Pour mixture back into saucepan. Return to stove over medium heat, and whisk constantly for 5 minutes; do not boil. Remove from heat, strain and let stand to cool to room temperature. Cover the crème anglaise and refrigerate until ready to serve. (The crème anglaise will keep for up to 3 days.)
Preheat oven to 285˚F. In a medium bowl, add salt to egg whites then beat until soft peaks form. Continue beating and add remaining 3 tablespoons sugar, 1 tablespoon at a time, until glossy stiff peaks form.

On a parchment-lined baking sheet, make 4 mounds of meringue. Cover in almonds. Bake for 25 minutes. Let cool before serving.
In bowls or on plates, divide crème anglaise, then top each with a meringue. Serve ice cold.