How To Make Potato Soup 3-Ways | Rachael Ray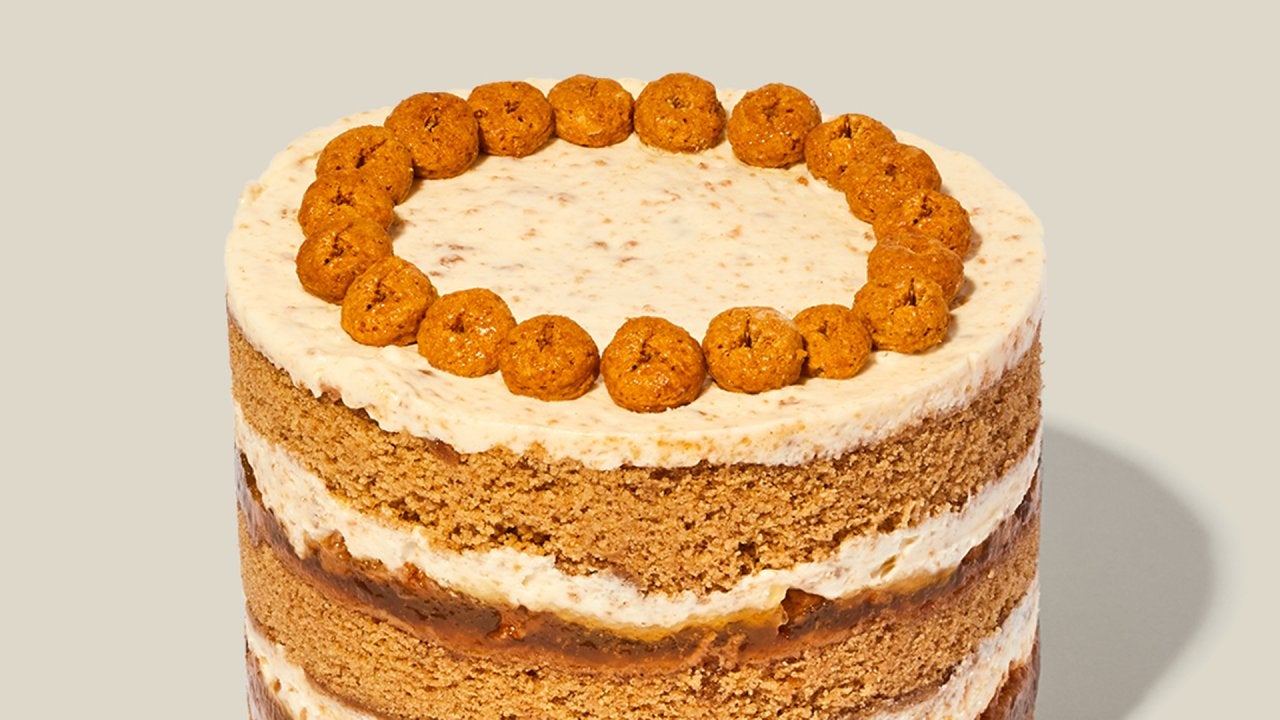 How to Make Apple Cider Doughnut Cake | Milk Bar's Christina Tosi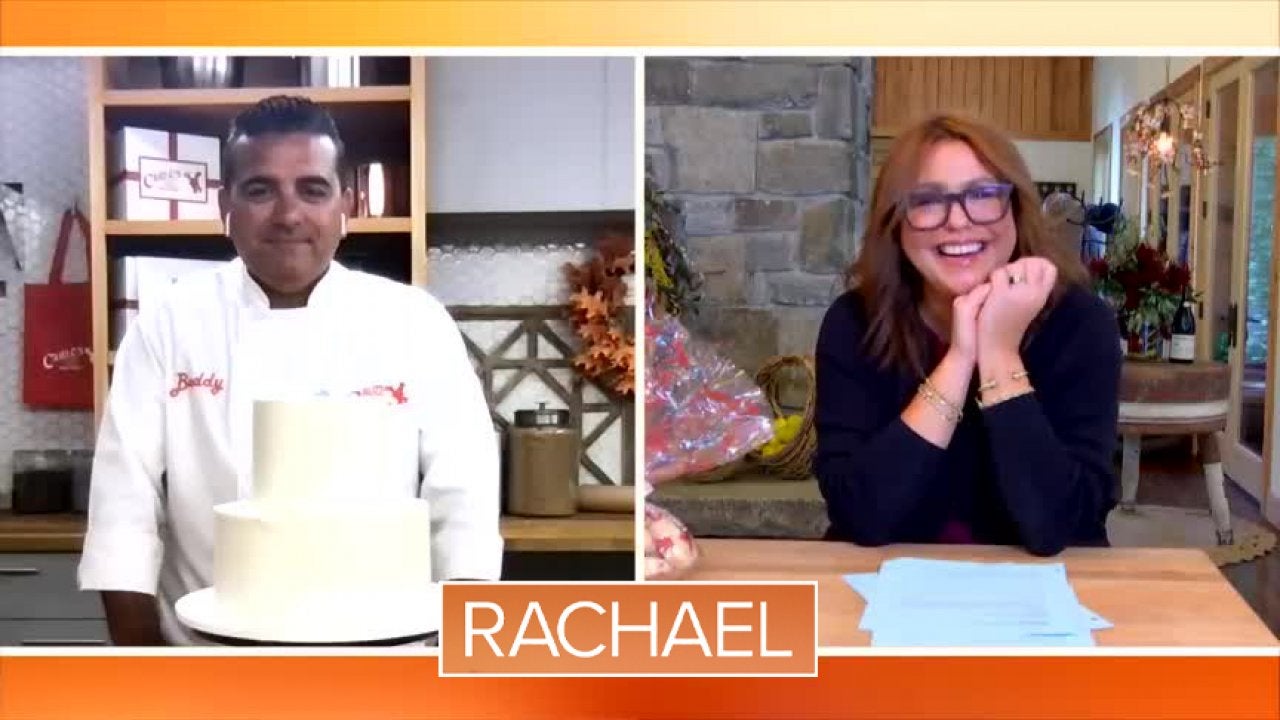 Cake Boss Buddy Valastro Tells Rachael His Hand Is At 95% One Ye…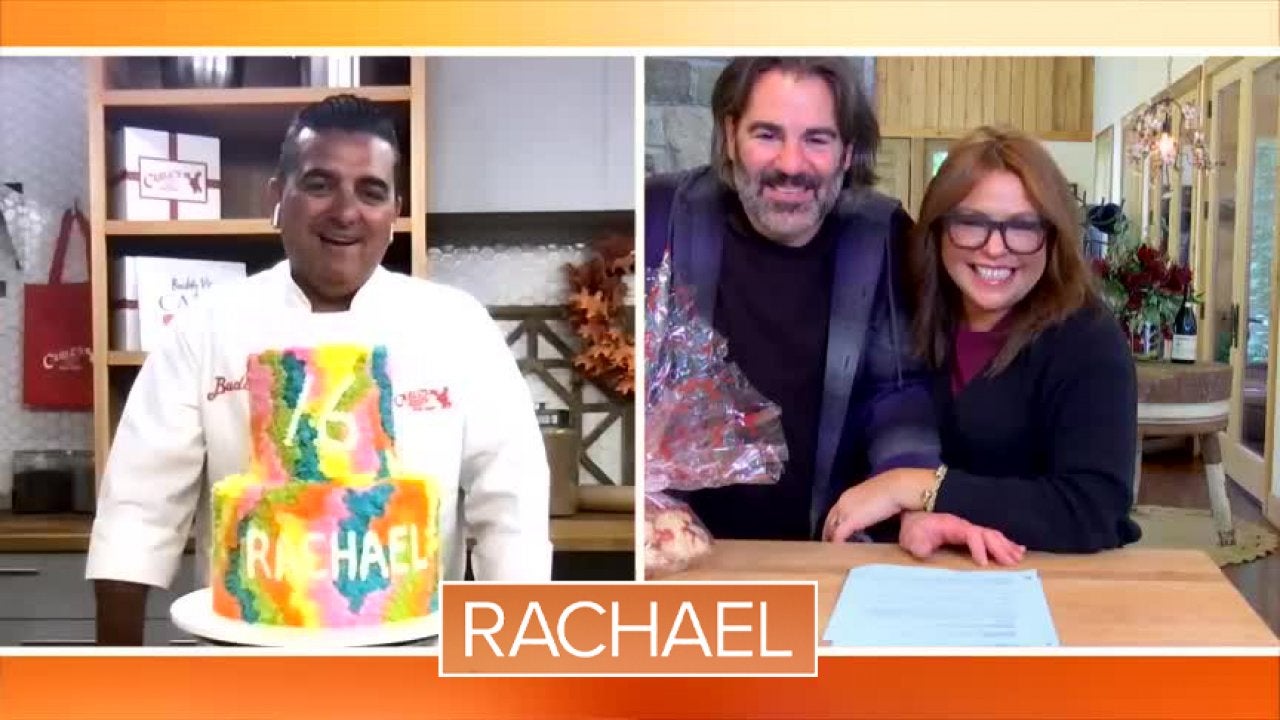 Cake Boss Buddy Valastro Has Sweet Words For Rachael To Celebrat…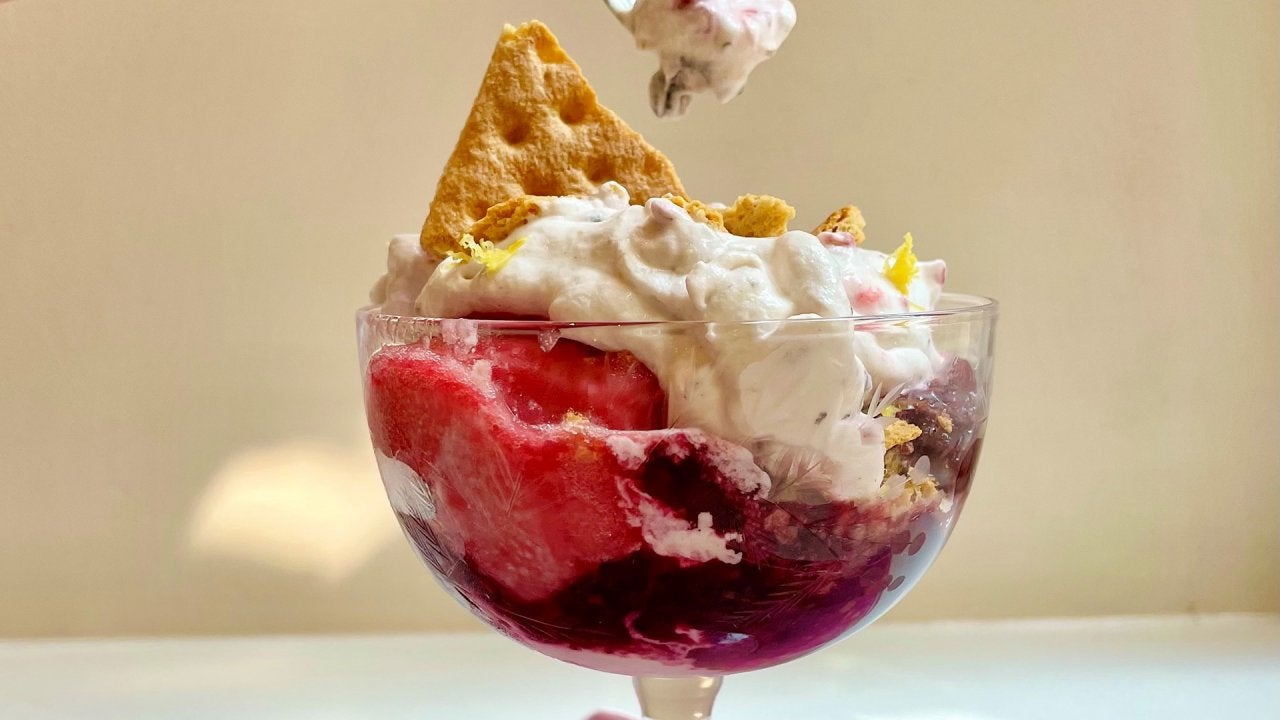 How to Make a Bumbleberry Pie Sundae | Gail Simmons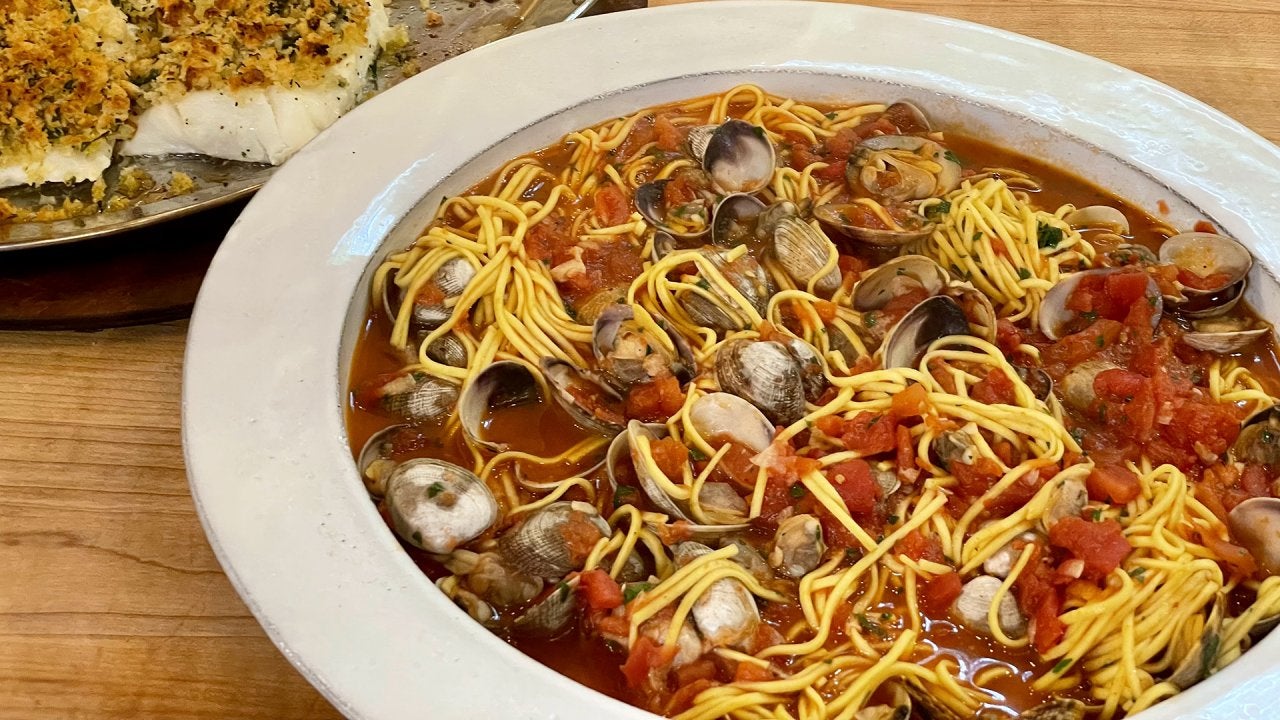 How to Make Spaghetti or Linguini with Red Clam Sauce | Rachael …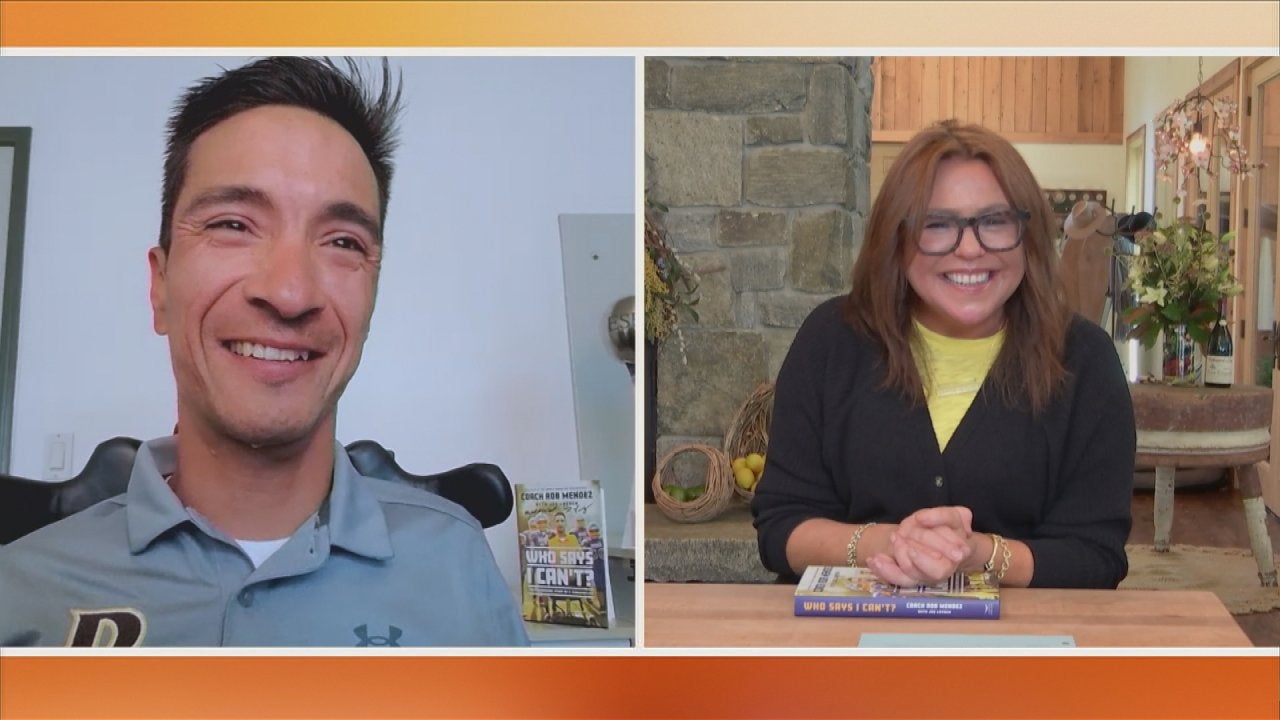 Coach Rob Mendez, Football Coach Born Without Limbs, Tells His I…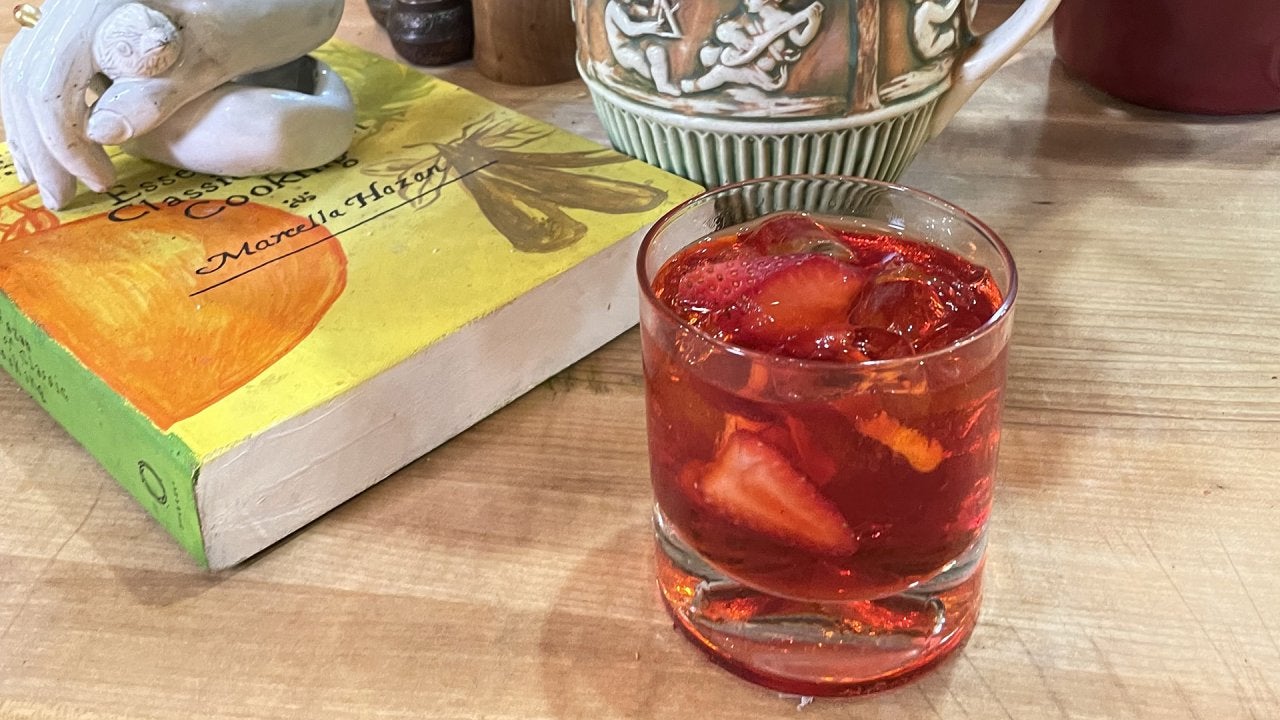 How to Make a Strawberry Negroni | John Cusimano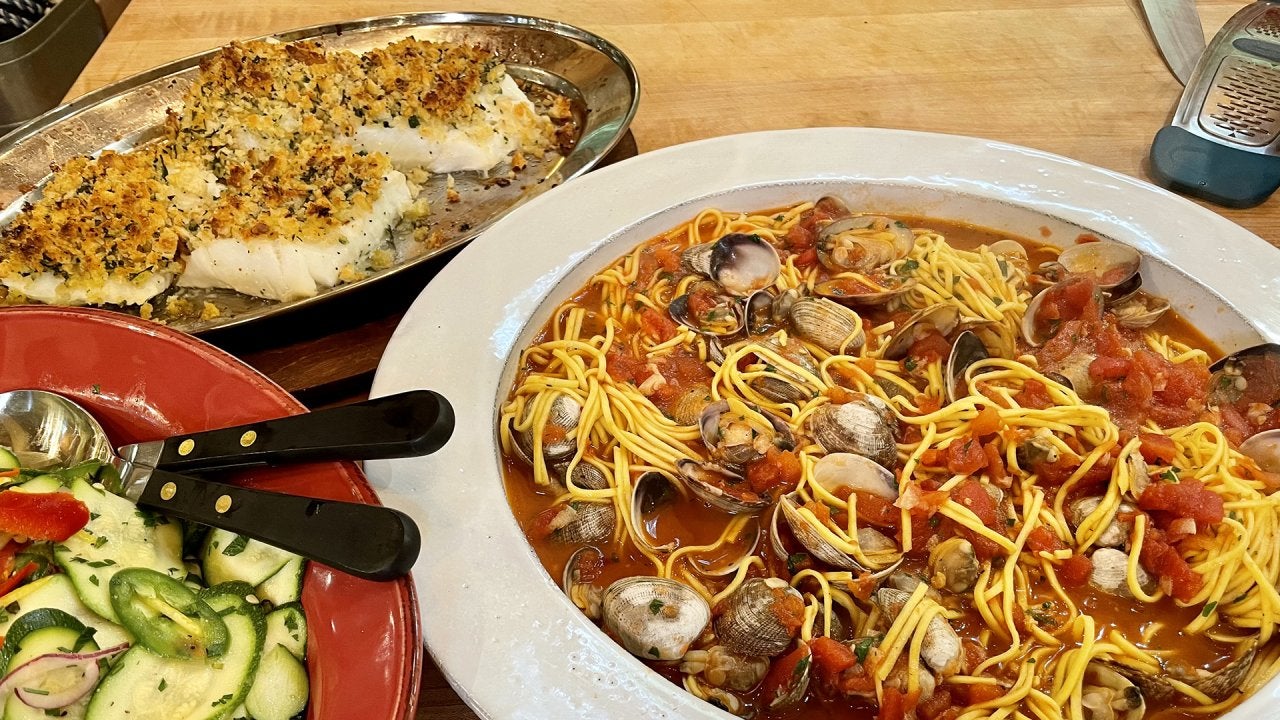 How to Make Baked Fish with Bay and Breadcrumbs | Rachael Ray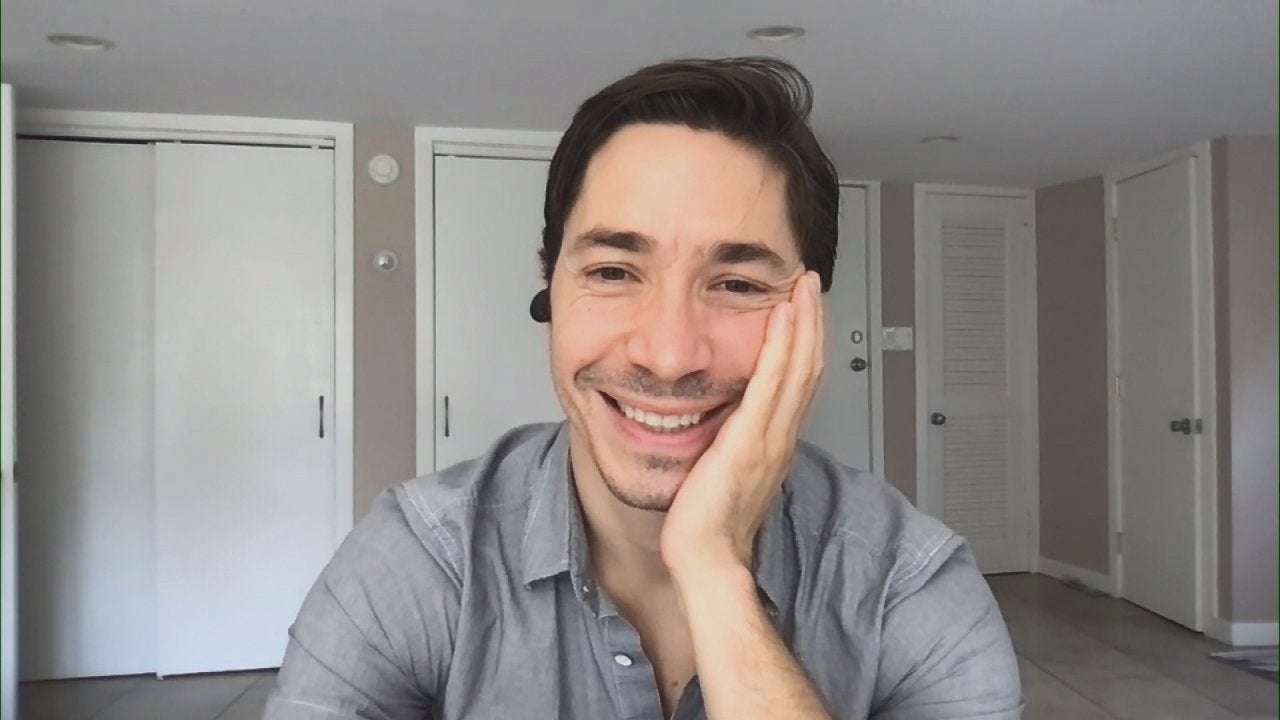 Justin Long on Directing His First Movie, Lady of the Manor + Th…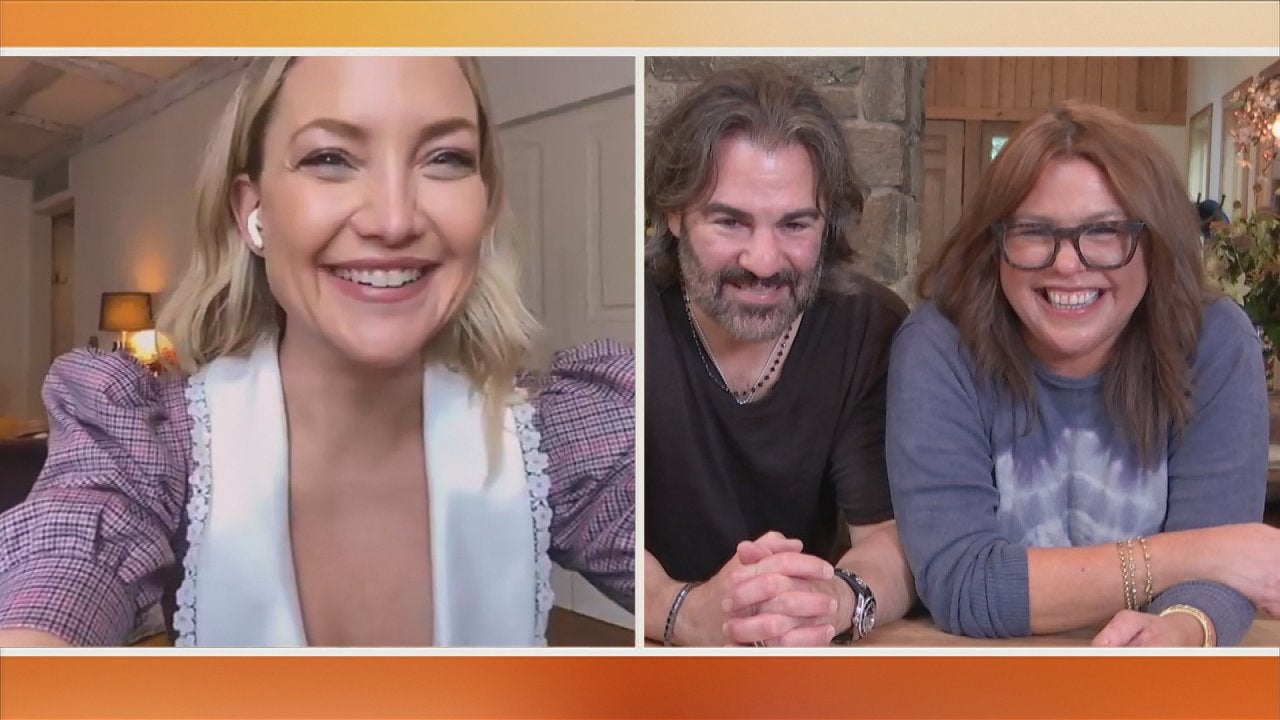 Rachael's Husband, John, Tells Kate Hudson He Wants to Hang Out …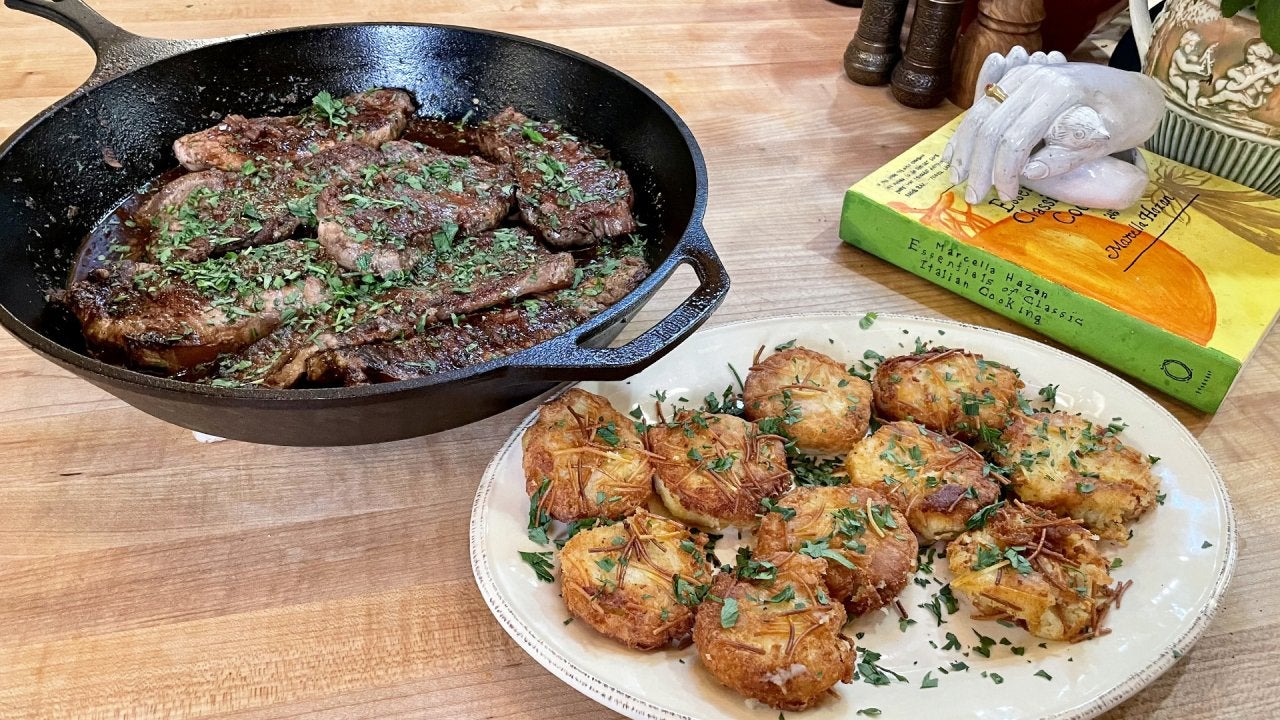 How to Make Deviled Steaks and Marcella Hazan-Style Crispy Potat…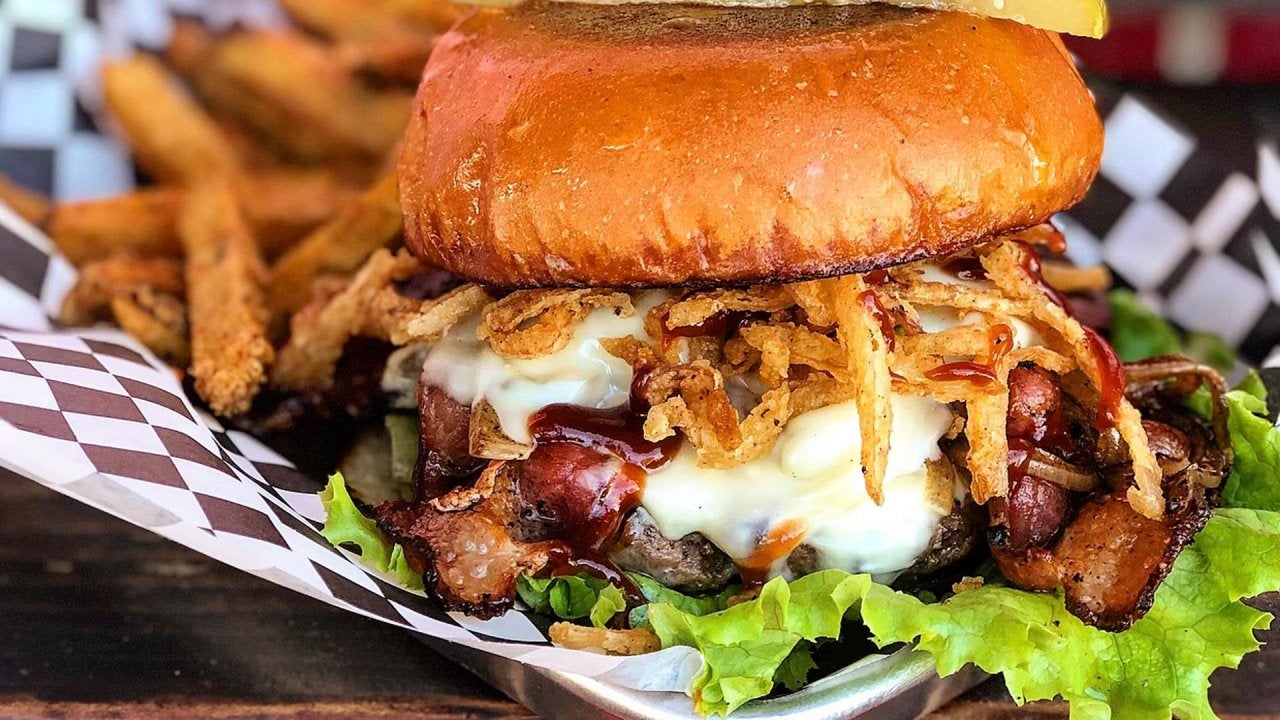 How to Make a Smokehouse Stack Burger | Billionaire Burger Boyz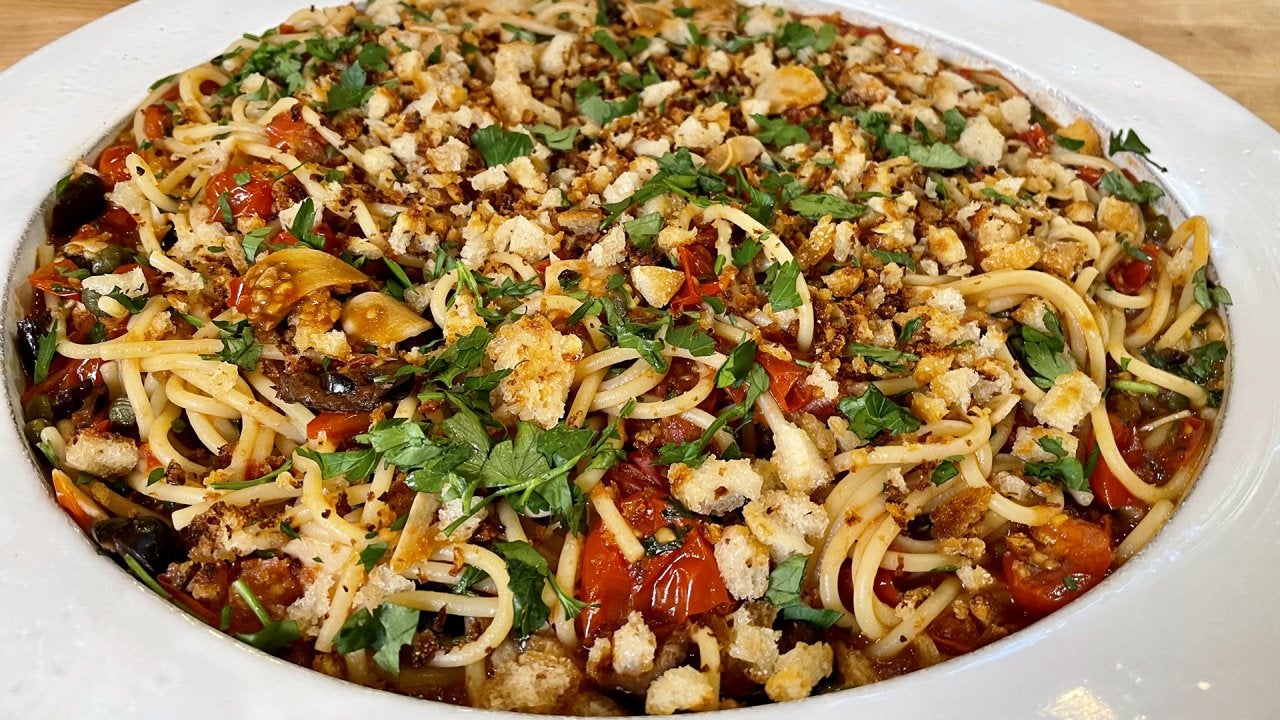 How to Make Spaghetti alla Puttanesca | Rachael Ray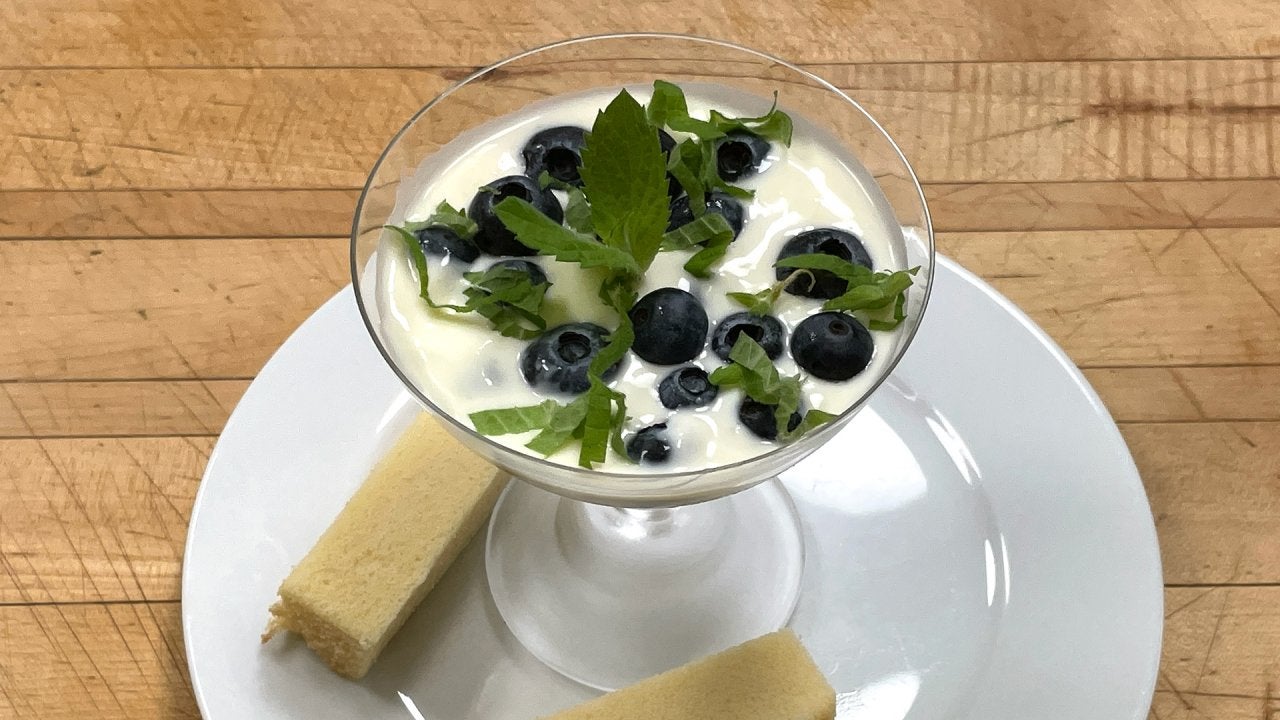 How to Make Lemon Posset | Jacques Pépin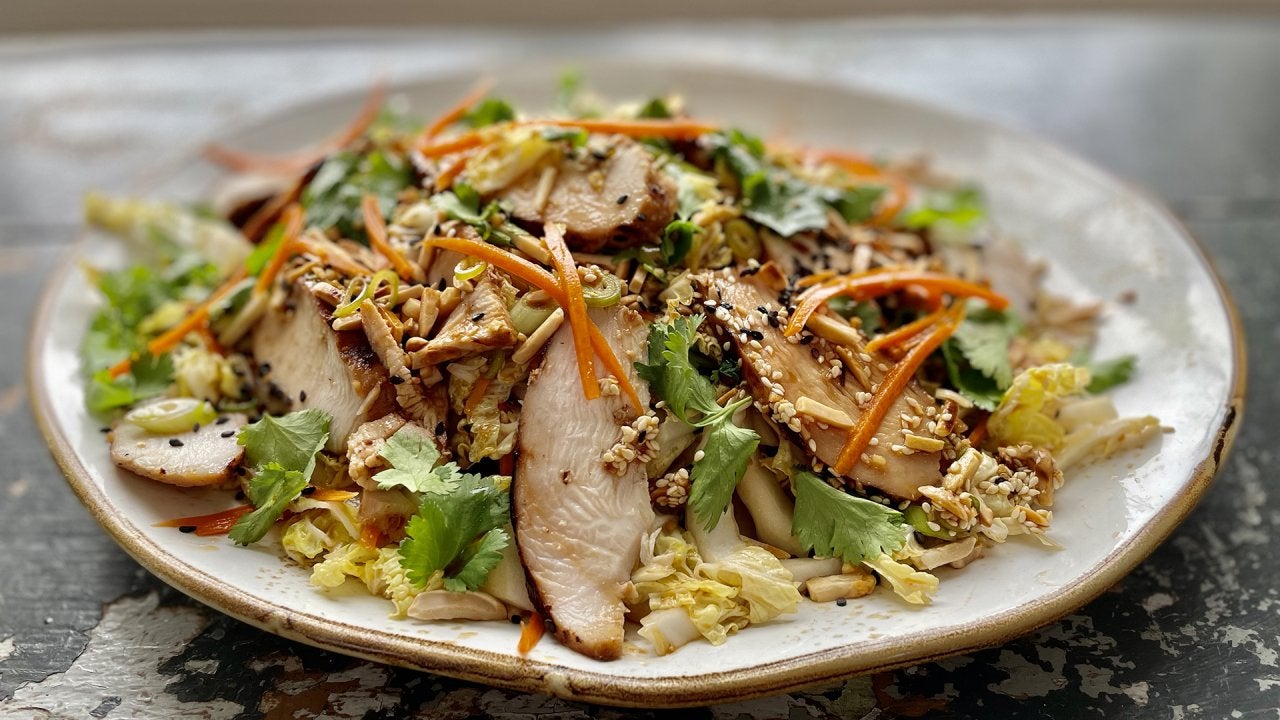 How to Make Grilled Ginger-Sesame Chicken Salad | Curtis Stone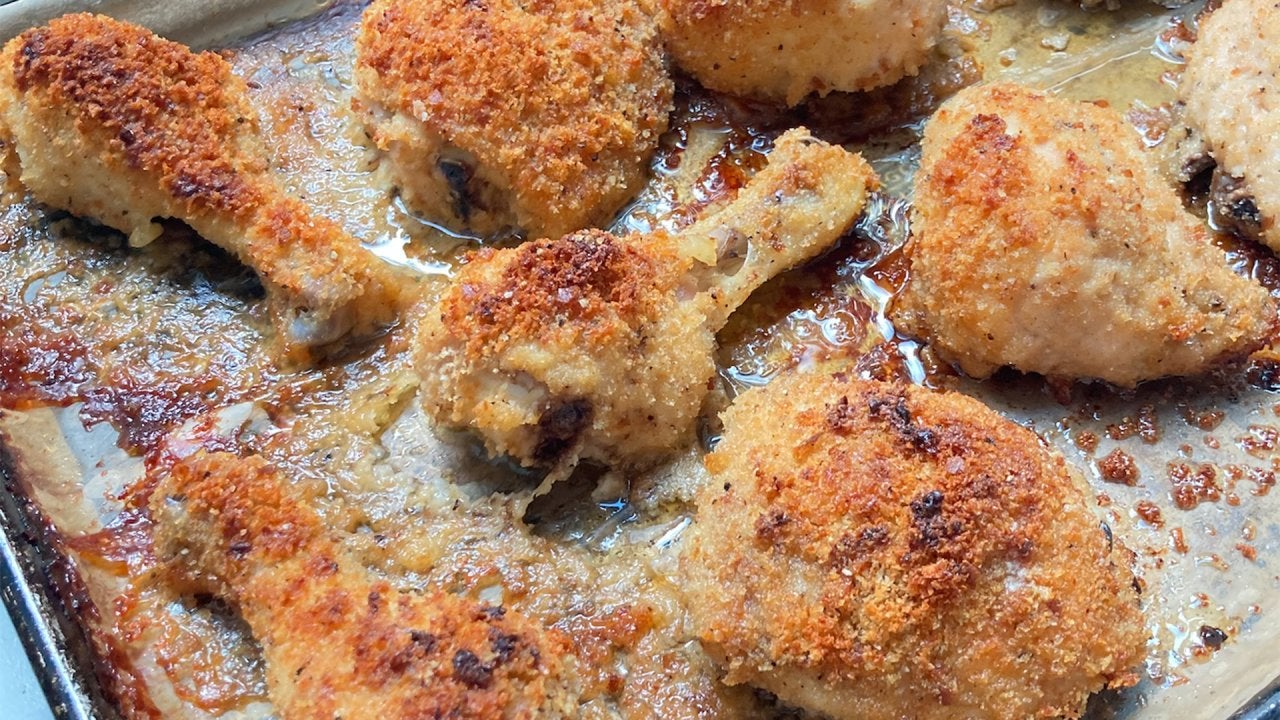 How to Make Oven Fried Chicken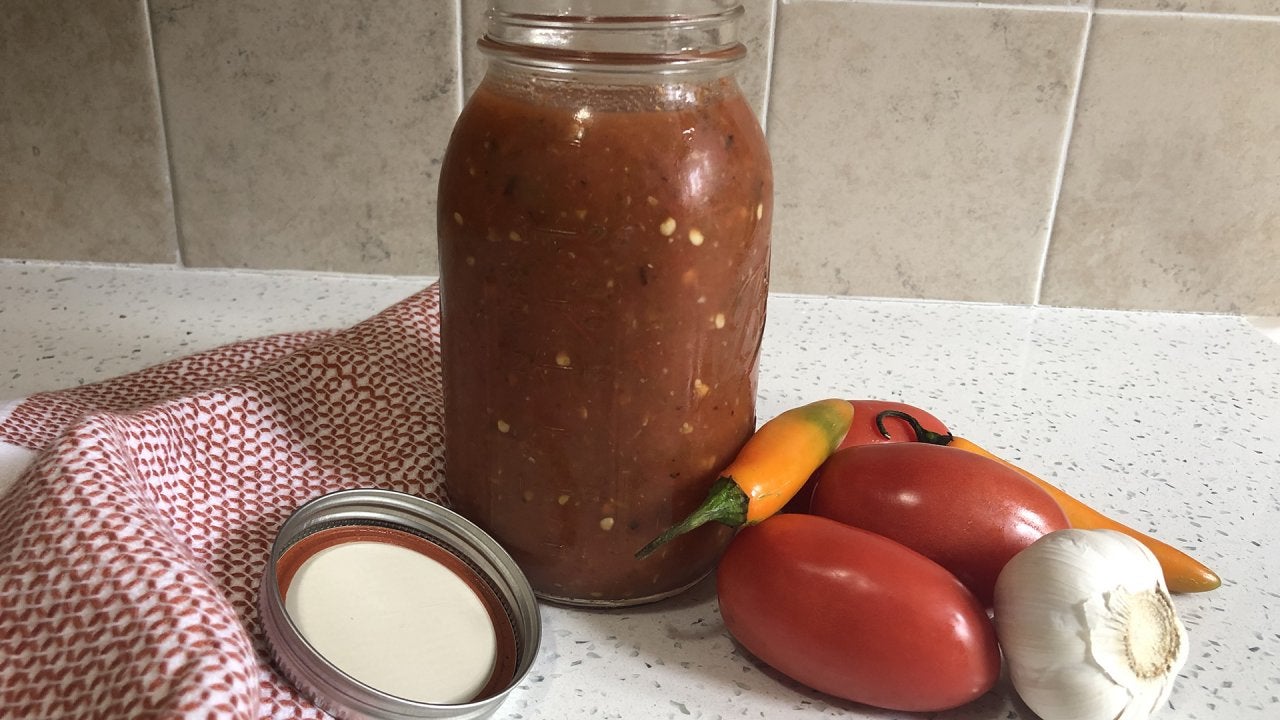 How to Make 4 Mexican-Inspired Dishes with Pan-Roasted Salsa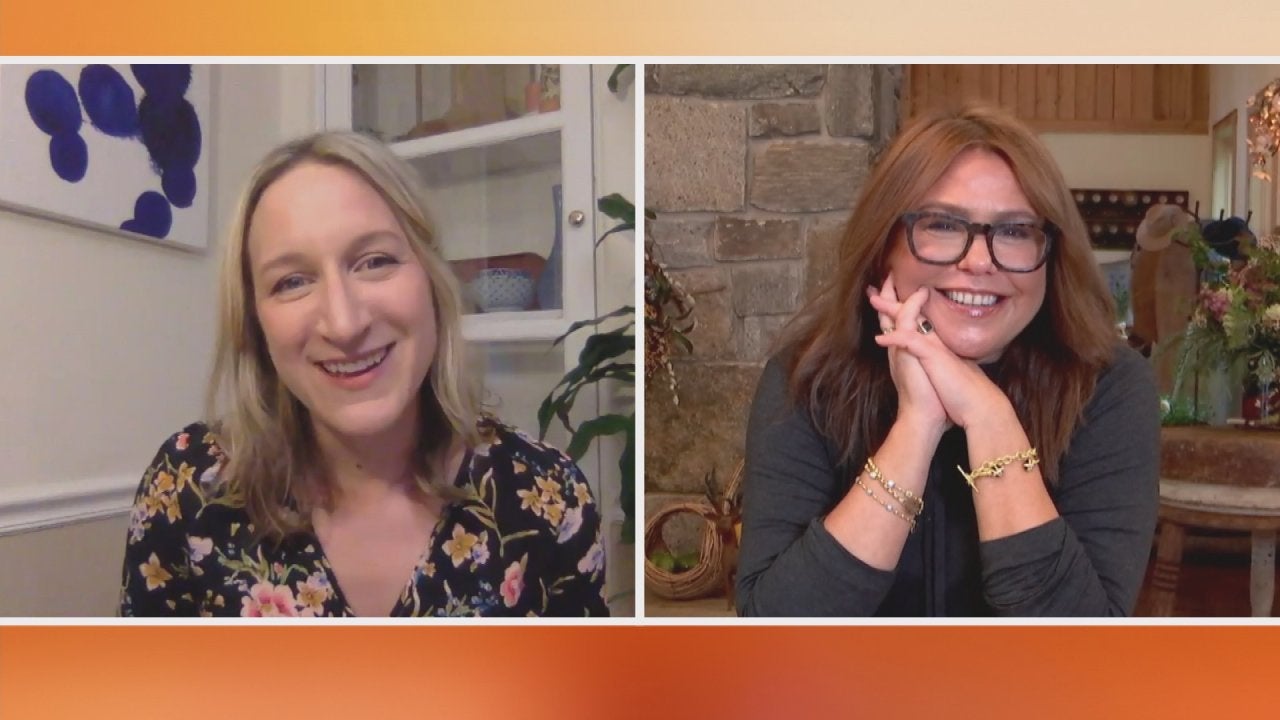 Rachael Ray In Season Editor-in-Chief Talks Fall 2021 Italian Is…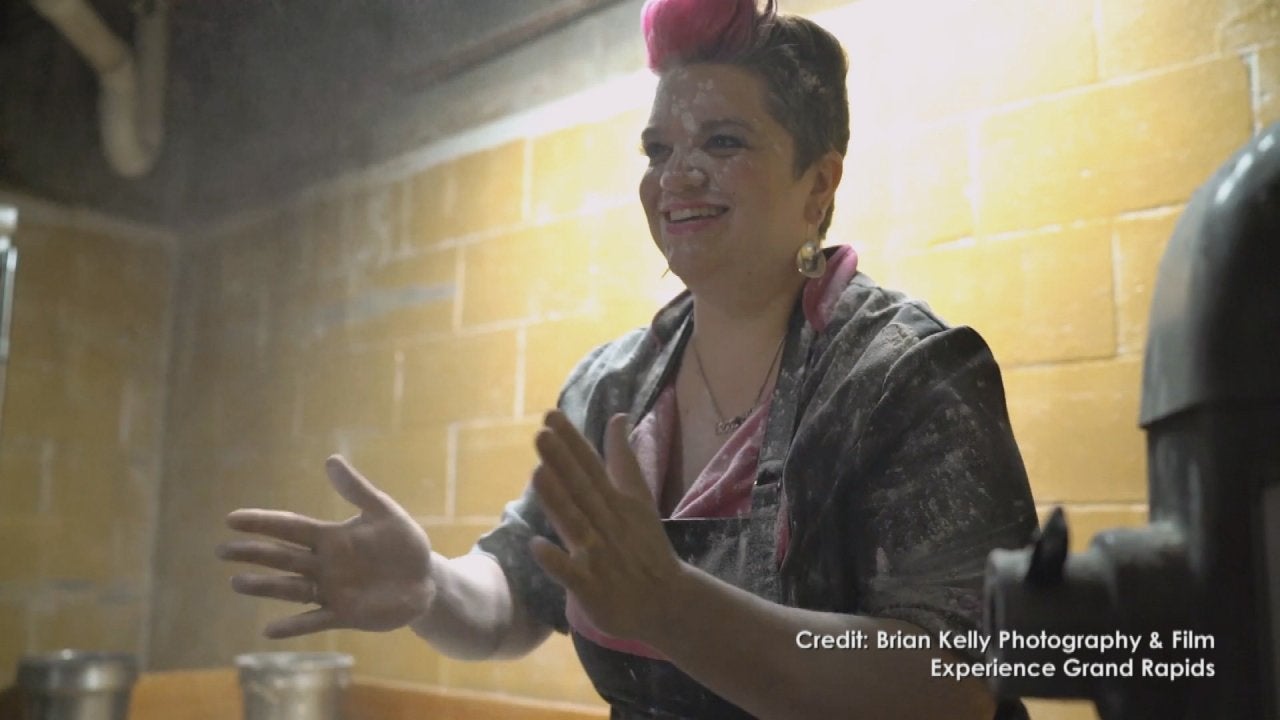 At Grand Rapids' Amore Trattoria, You Come for the Authentic Ita…
Ingredients
4 tablespoons butter
1 large onion, chopped
4 cloves garlic, sliced
Salt and white pepper or fine black pepper 
¼ cup flour
1 quart chicken bone broth or stock or vegetable stock
2 cups warm half-and-half or whole milk
2½ pounds Yukon gold potatoes, peeled and diced
½ cup sour cream or whole milk yogurt
1 teaspoon mild Ancho chili powder (⅓ palmful) or ½ teaspoon chili powder blend or ¼ teaspoon cayenne pepper
For the Corned Beef and Cabbage Topping:
8 ounces Irish cheddar
1 tablespoon olive oil 
¾ pound corned beef, thick-cut  from deli, cut into batons
1 tablespoon butter 
1 shallot, quartered and thinly sliced 
1 tablespoon thinly sliced sage leaves or 1 teaspoon dried  
½ small Savoy cabbage, cored, halved and shredded 
1 teaspoon caraway seeds
Salt and pepper
For the Bacon, Cheddar and Horseradish Topping:
8 slices meaty bacon
1 cup sour cream  or Greek yogurt 
2 tablespoons prepared horseradish
1 teaspoon coarse black pepper
¼ cup finely chopped fresh chives 
Salt, to taste
8 ounces sharp white cheddar, shredded 
For the Broccoli and Cheese  Topping:
2 bundles broccolini, cut into bite-sized pieces
Salt
1 cup whole milk 
1 teaspoon Worcestershire sauce 
1 tablespoon cornstarch—make a slurry with a splash of water 
About ½ teaspoon granulated or powdered garlic
About ½ teaspoon granulated or powdered onion
About ½ teaspoon white pepper
About ½ teaspoon paprika
Freshly grated nutmeg, to taste (about ⅛ teaspoon)
About 1 cup shredded yellow cheddar cheese (about 4 ounces)
Preparation
Heat a soup pot and melt butter over medium heat. Add onions and garlic, season and cook to soften, about 3 minutes. Add flour and stir a minute, add stock and warm half-and-half, bring to a low boil. Add the diced potatoes and cook until tender, about 15 to 20 minutes, add sour cream or yogurt and chili powder or cayenne, puree with immersion blender, and adjust seasoning to taste.
For the Corned Beef and Cabbage Topping, grate or shred cheese. 
Heat a medium nonstick skillet with oil over medium-high heat, add meat and crisp, then remove to plate. Add butter, add shallot and stir a minute, add sage, cabbage, caraway, salt and pepper, toss 2 to 3 minutes to tender-crisp.
Fill bowls with potato soup, top with cheese and cabbage, then top cabbage with crispy batons of corned beef.  
For the Bacon, Cheddar and Horseradish Topping, heat oven to 400˚F and bake bacon until very crisp on slotted pan or wire rack-lined baking sheet. Remove from oven and let cool a little, than coarsely chop.
Combine sour cream or yogurt with horseradish, black pepper, chives and salt to taste.
Top potato soup with cheese, chopped crispy bacon and a large dollop of horseradish sauce.
For the Broccoli and Cheese Topping, bring a few inches of water to boil, add broccolini and season with salt, cook 3 to 4 minutes until just tender, drain.
Heat milk in small pot and whisk in Worcestershire, slurry of cornstarch, garlic, onion, white pepper, paprika and nutmeg, thicken a bit and stir in cheese. 
Top the potato soup with the florets and a few heaping spoonfuls of cheese sauce.