How To Make Pasta with Bacon and Butternut By Rachael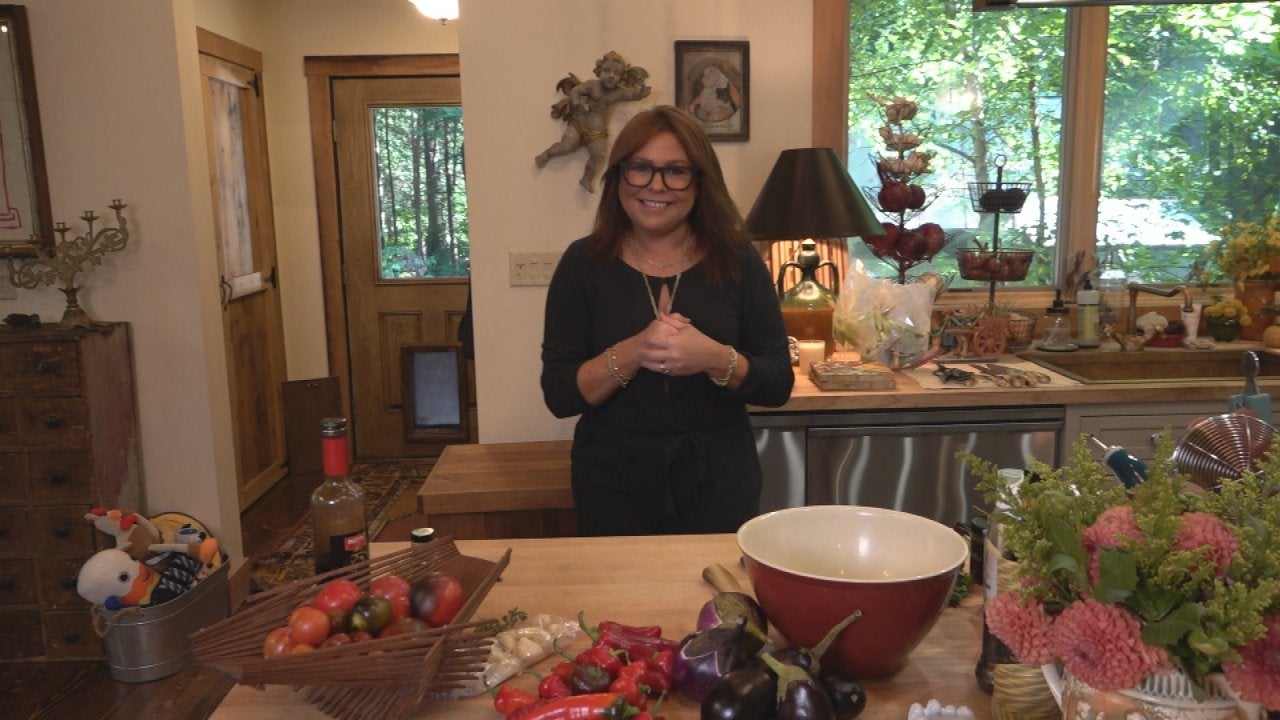 How to Make Roasted Eggplant, Pepper and Tomato Pasta | Rachael …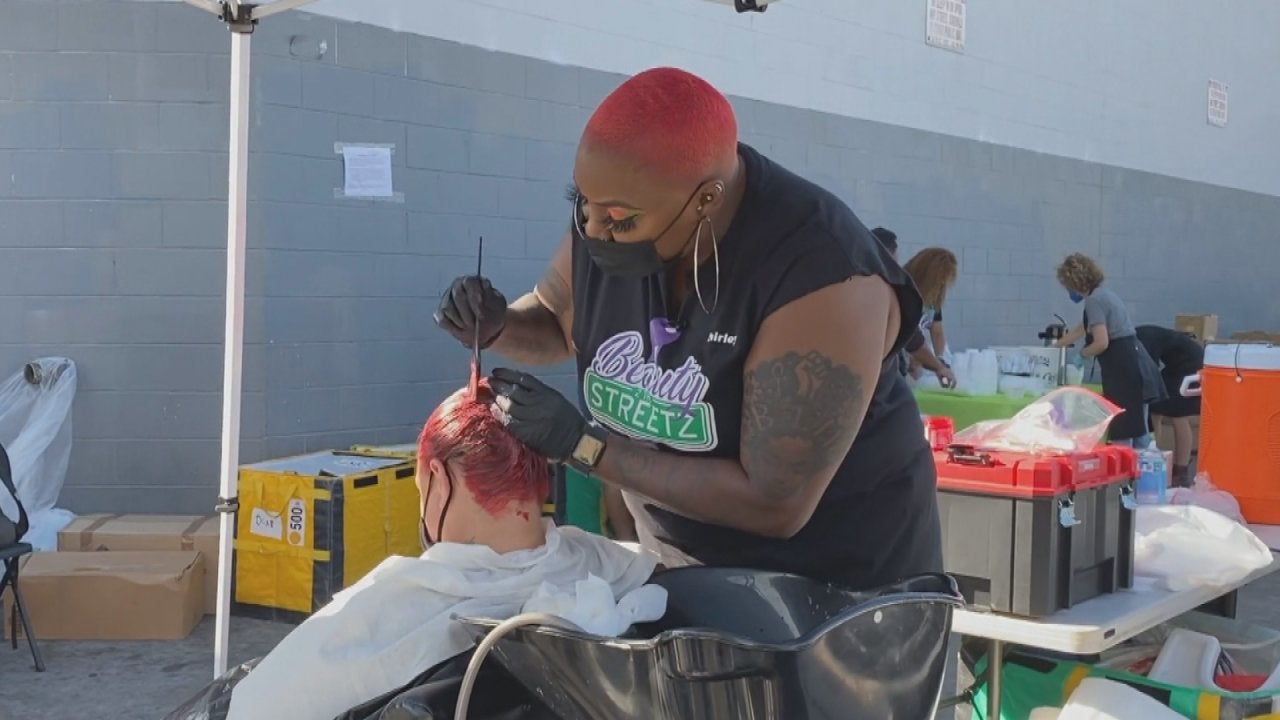 ​Jessica Alba Surprises Beauty 2 the Streetz Founder Who Makes L…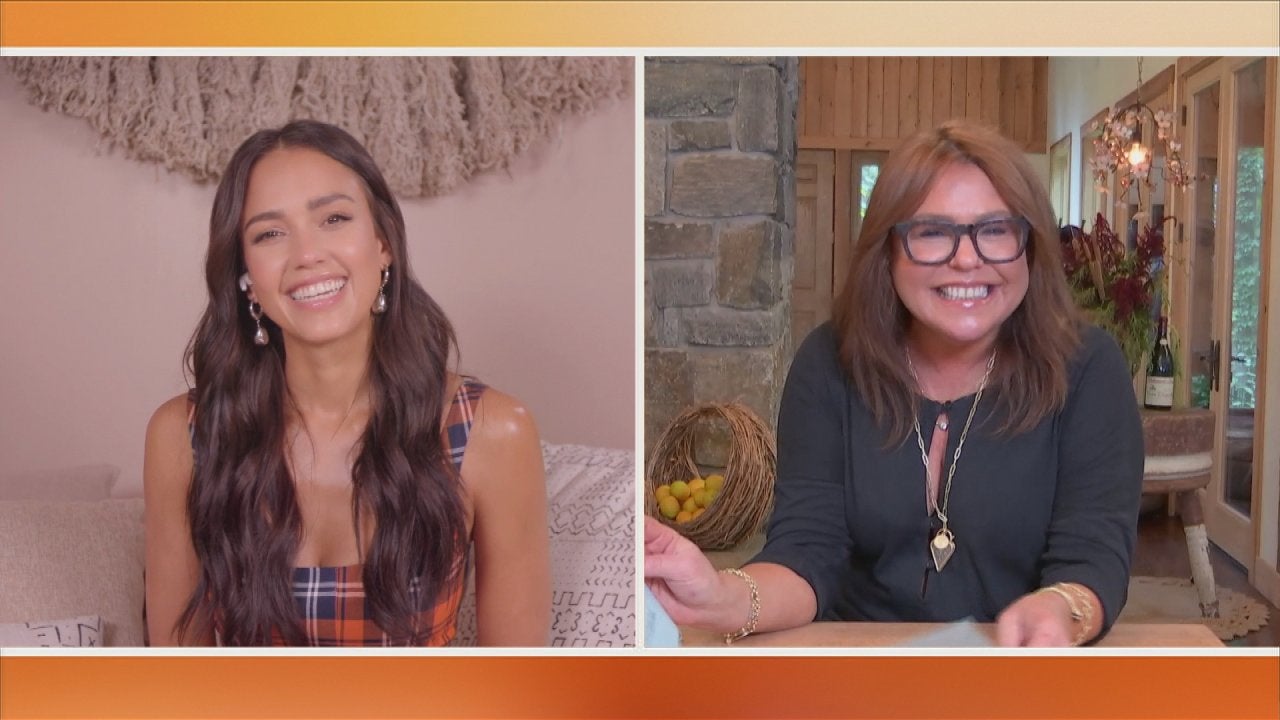 Jessica Alba on Parenting Her Teen Daughter Honor: "No Matter Wh…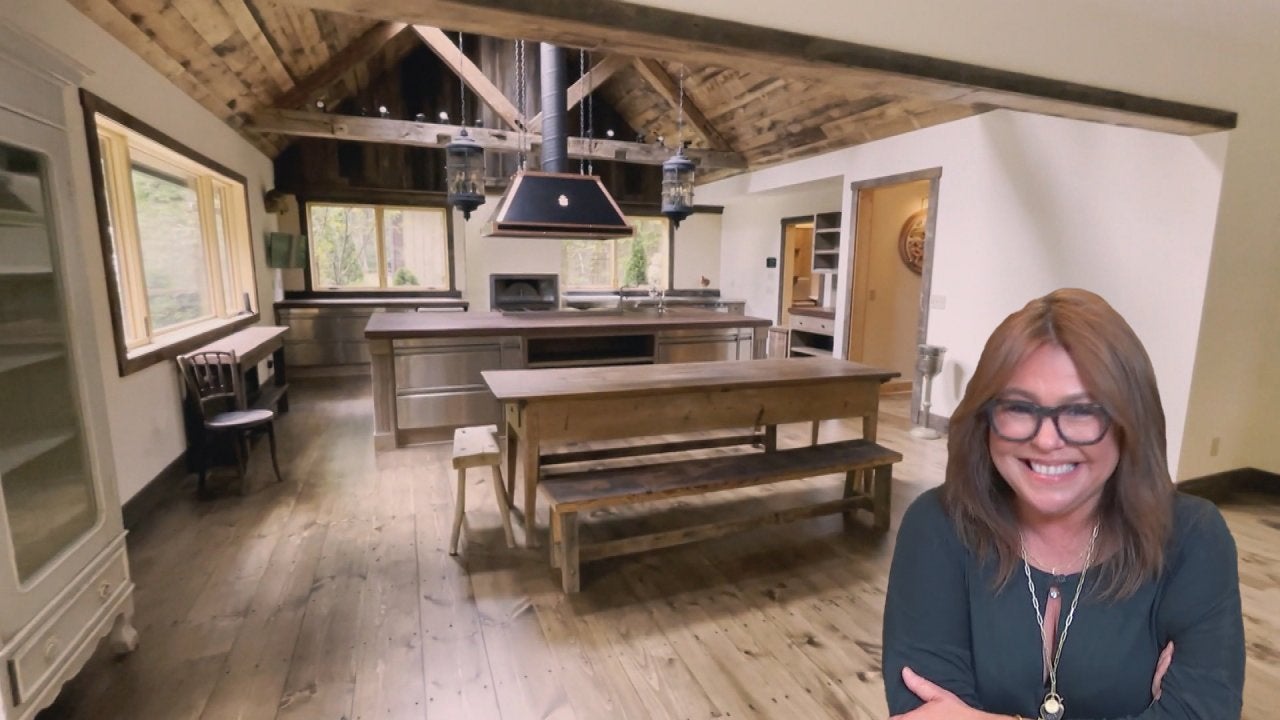 First Look Inside Rachael's Rebuilt Home One Year After Devastat…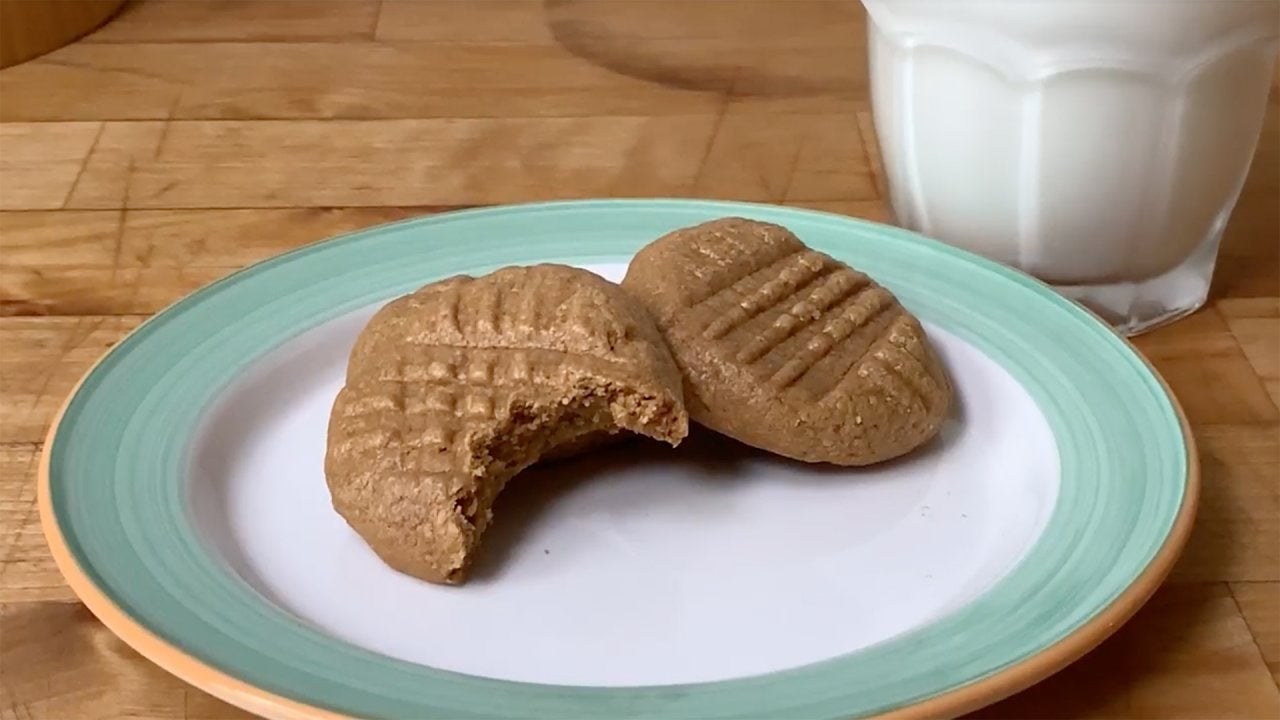 How To Make 3-Ingredient Peanut Butter Cookies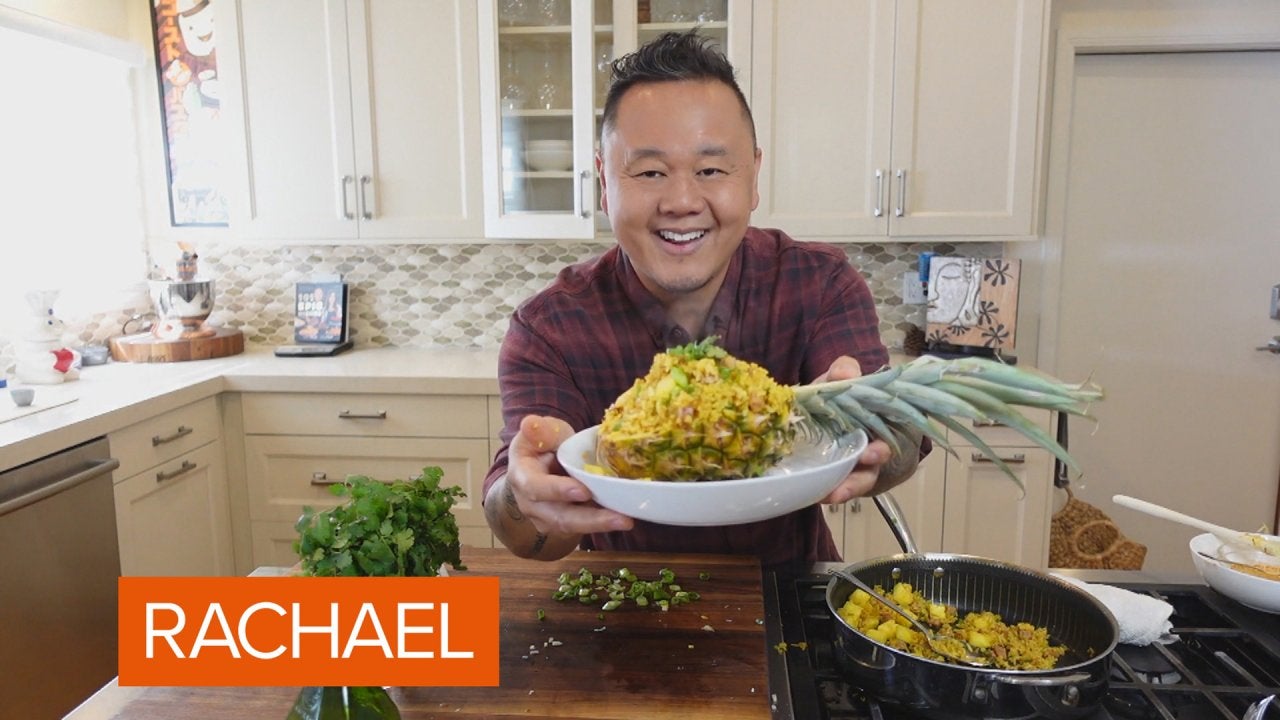 How To Make Thai-Style Pineapple Fried Rice | Jet Tila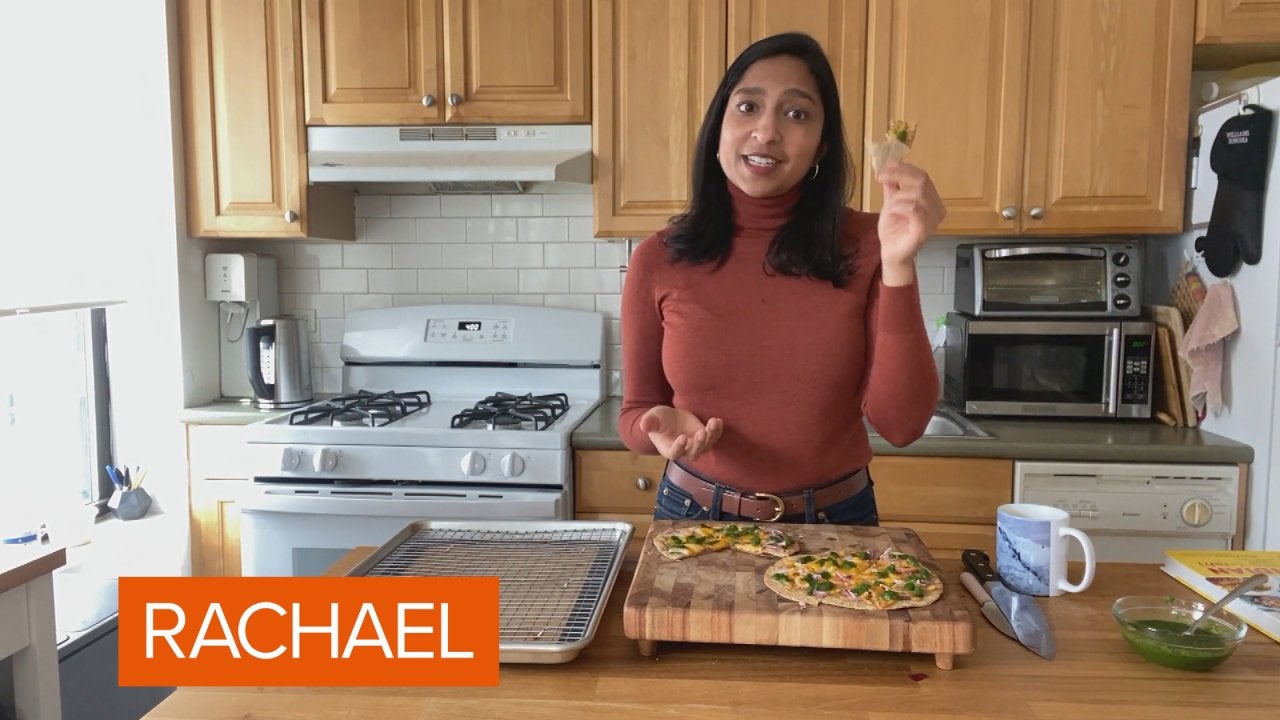 How To Make Roti Pizza | Indian-ish Author Priya Krishna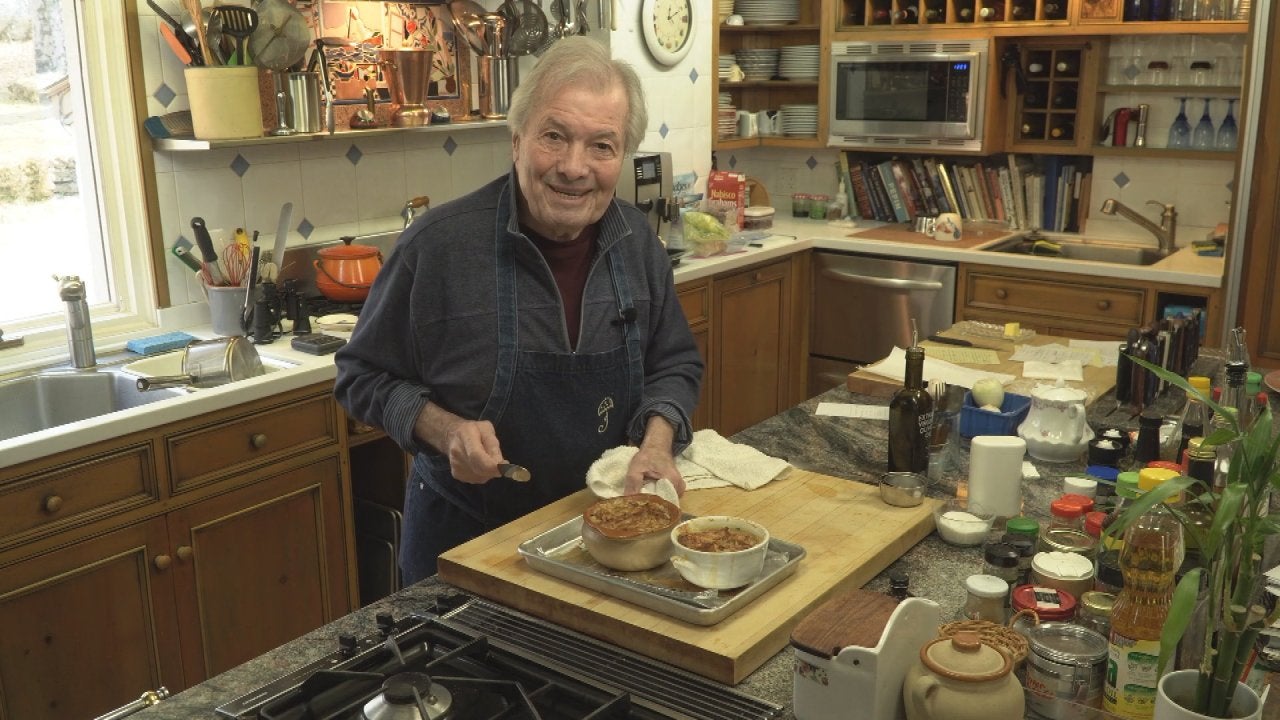 How To Make French Onion Soup (Onion Soup Gratinée) | Jacques Pé…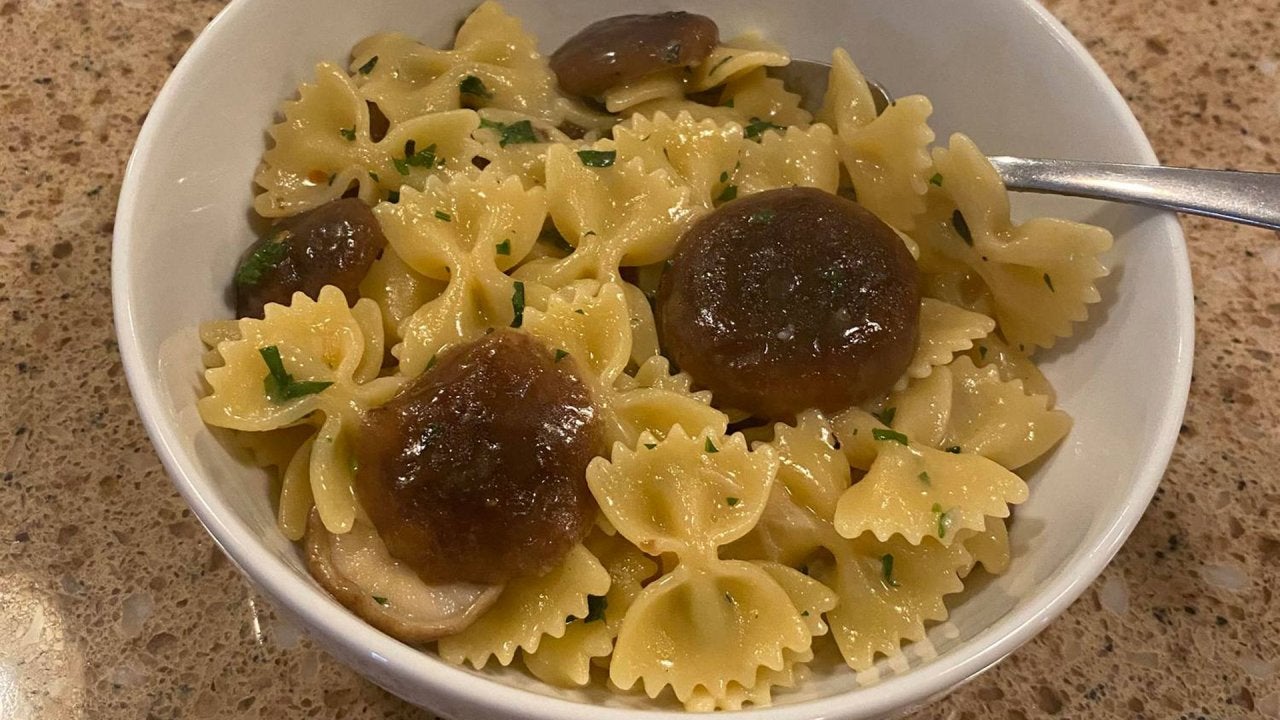 How To Make Farfalle with Shiitake Mushrooms | Scott Conant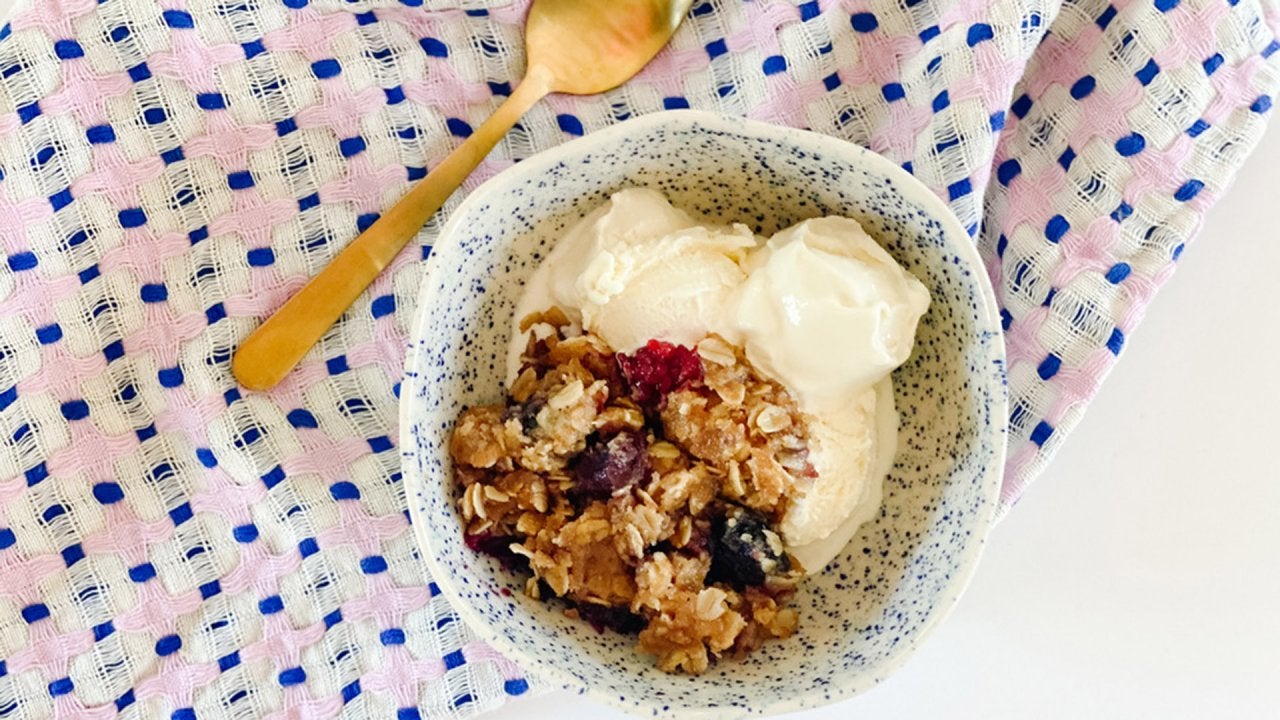 How To Make Oat Crumb Topping For Fruit Crumbles | Pantry Recipe…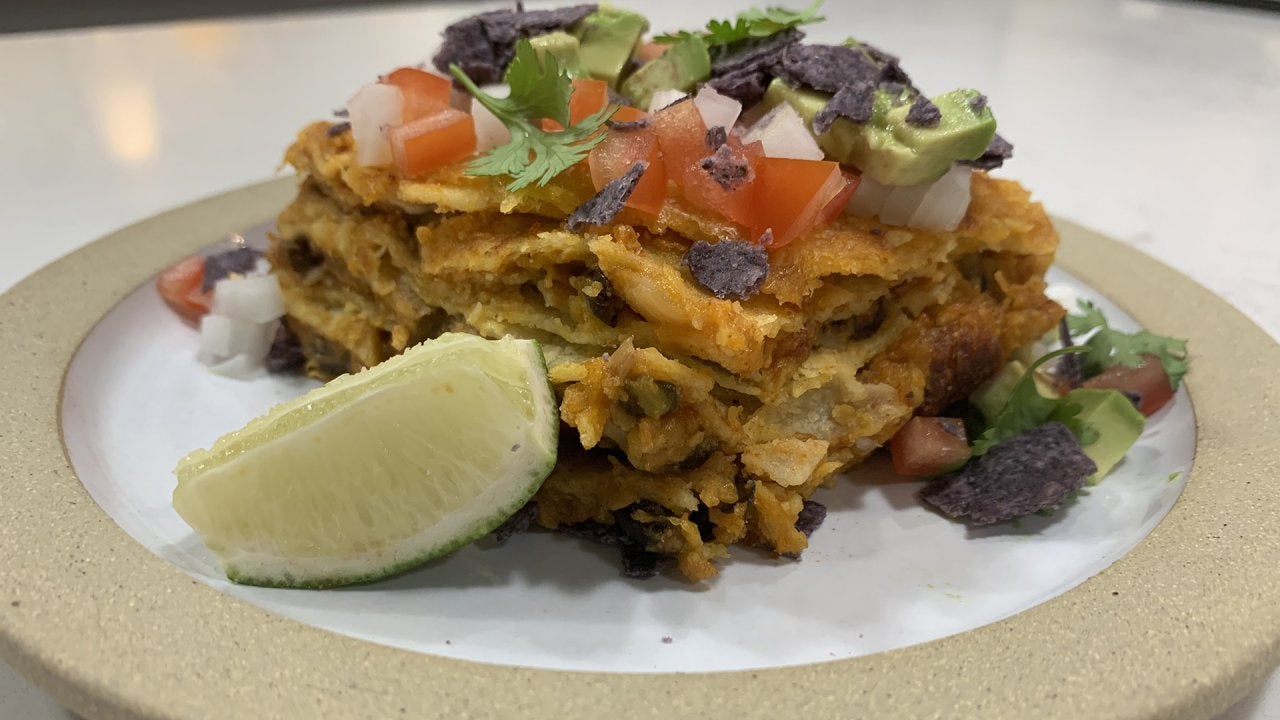 How To Make a Pumpkin Enchilada-Inspired Casserole | Pantry Clea…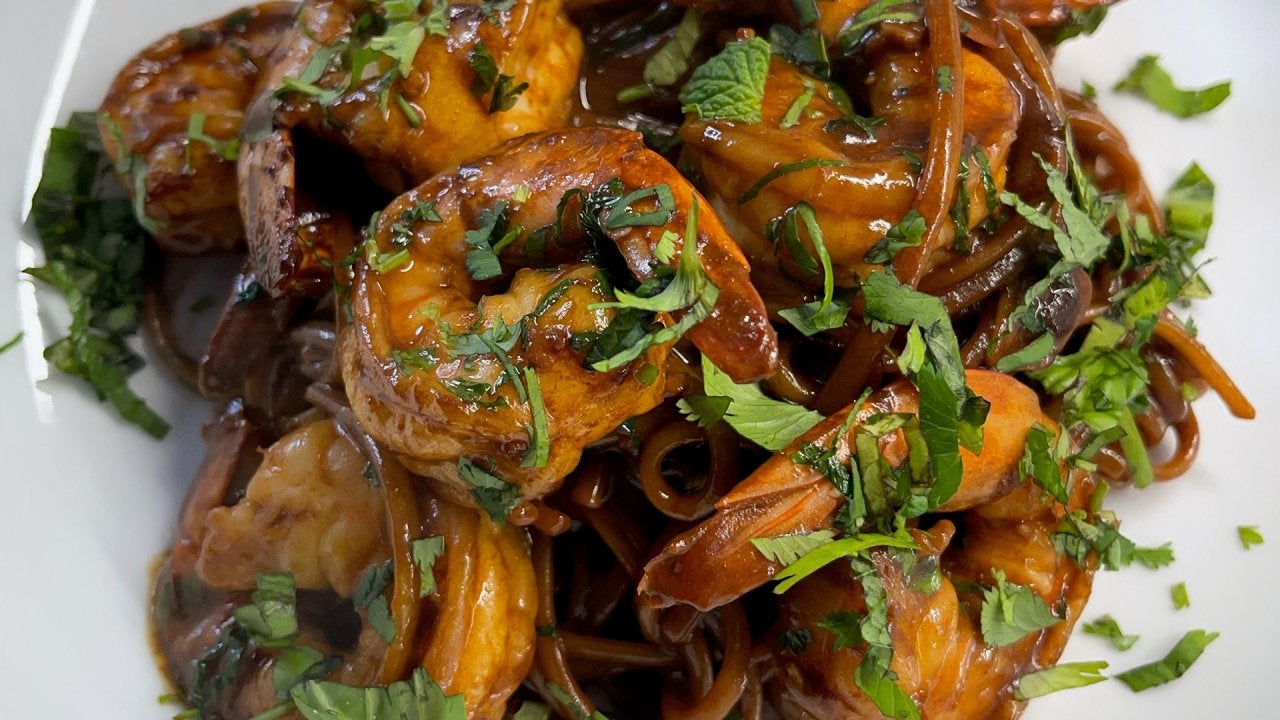 How To Make Spicy Thai Peanut Noodles with Sambal Shrimp | Pantr…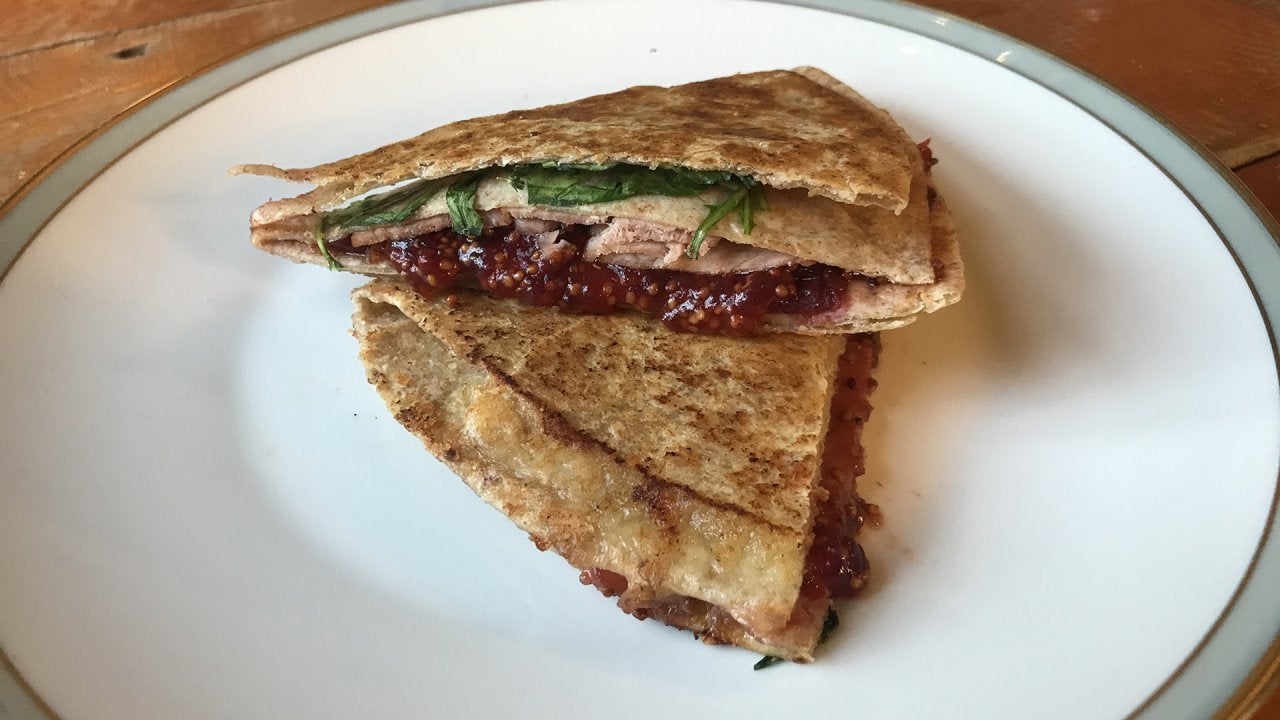 How To Make a Ham and Cheese Tortilla Wrap Melt Using The TikTok…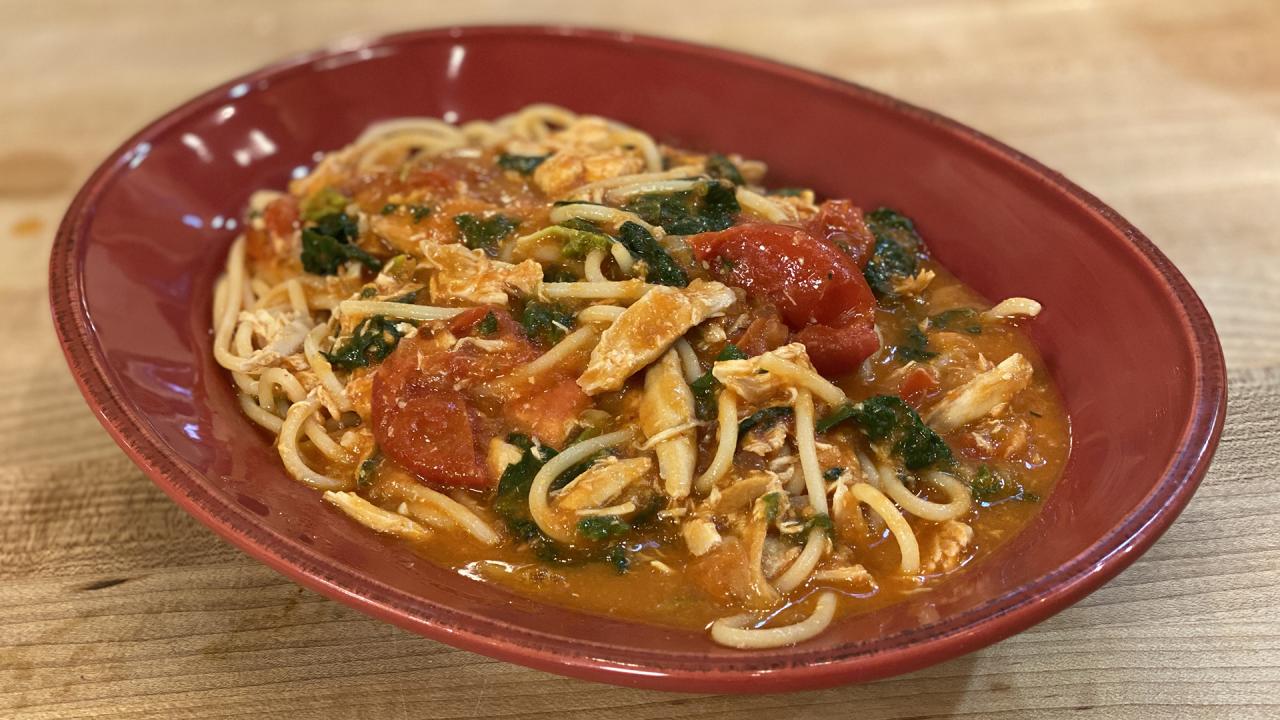 How To Make An Easy Florentine Pasta with Italian Tuna or Pulled…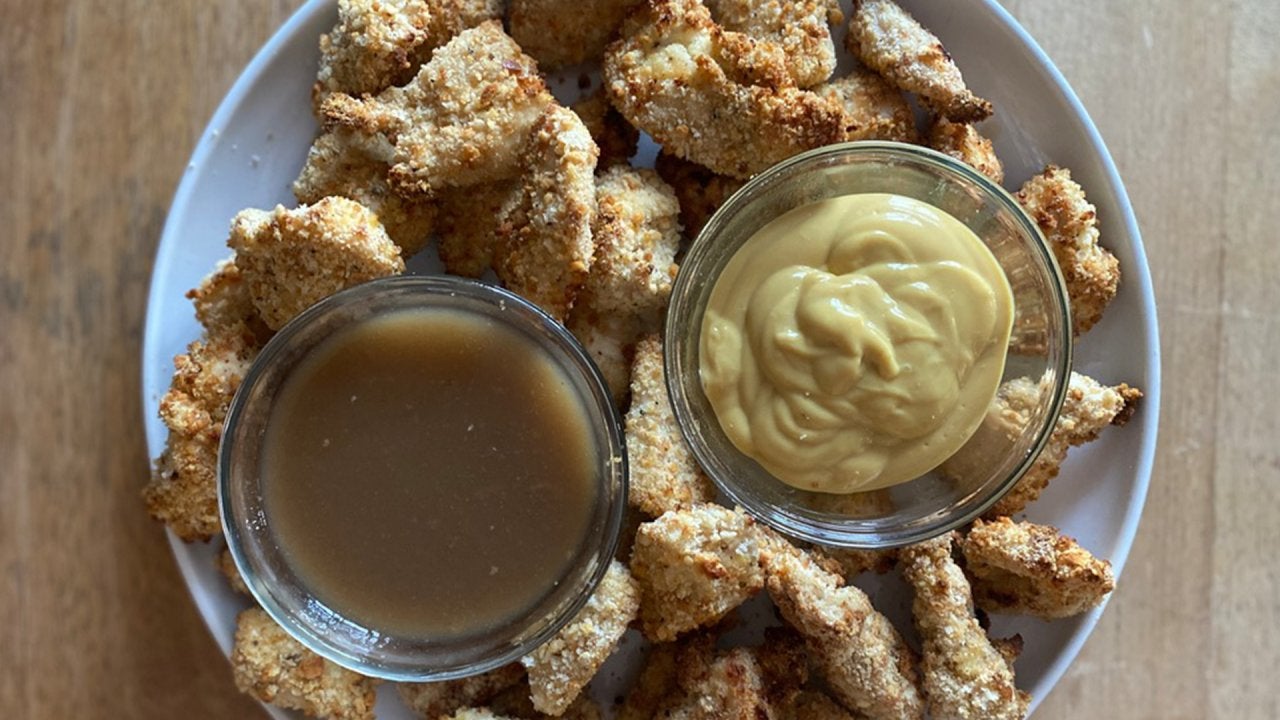 How To Make Air Fryer Stuffing-Coated Chicken Nuggets | Pantry C…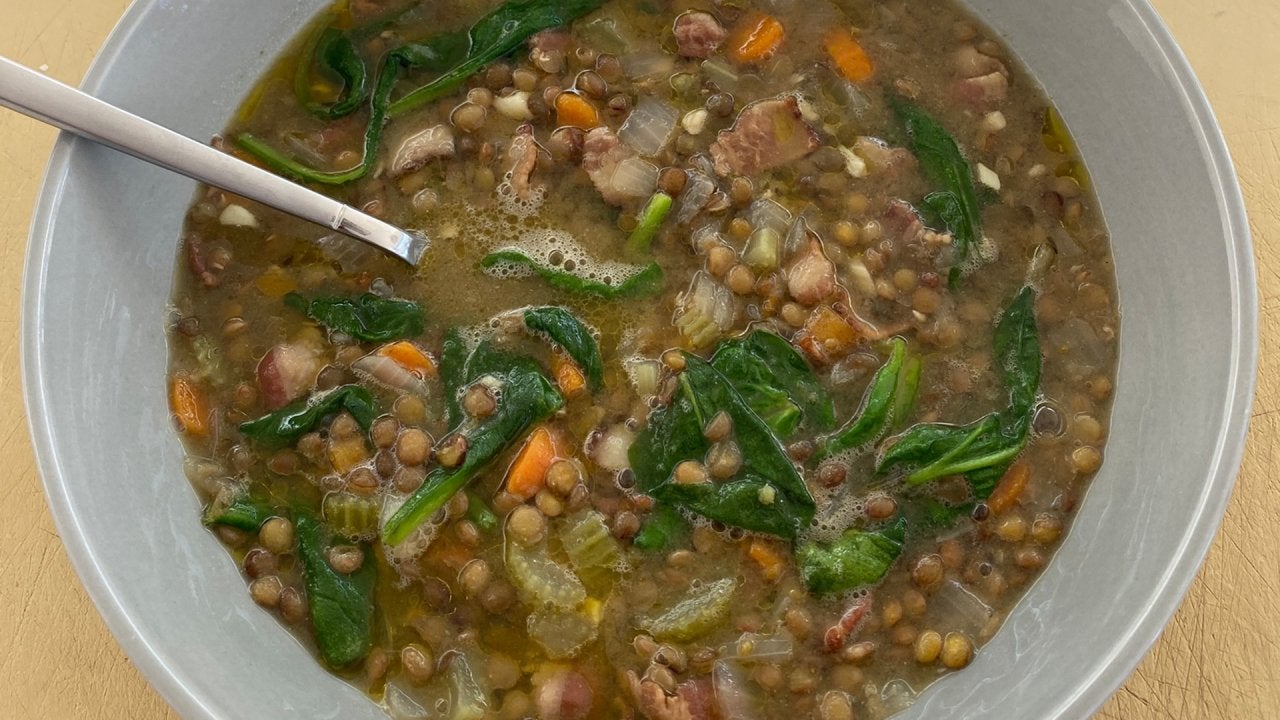 How To Make Lentil Soup | Pantry Recipe | Marc Murphy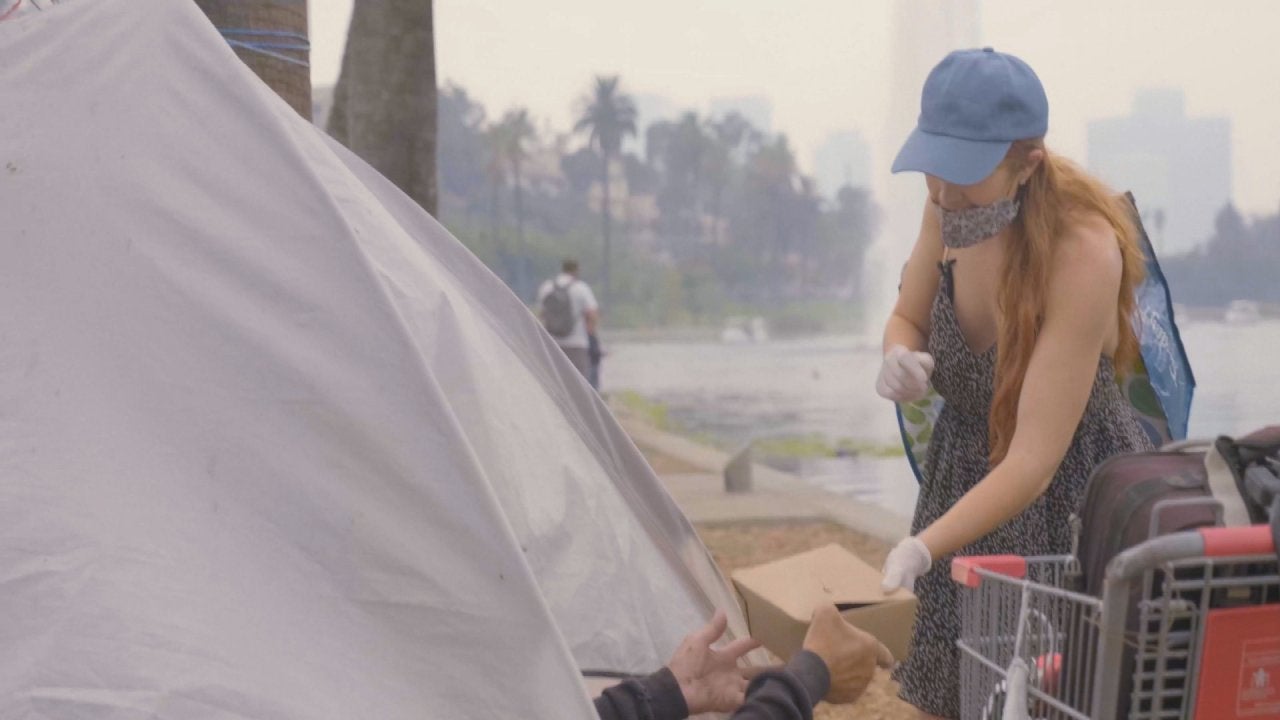 Meet The Chef Whose Nonprofit Provides Healthy Meals + Human Con…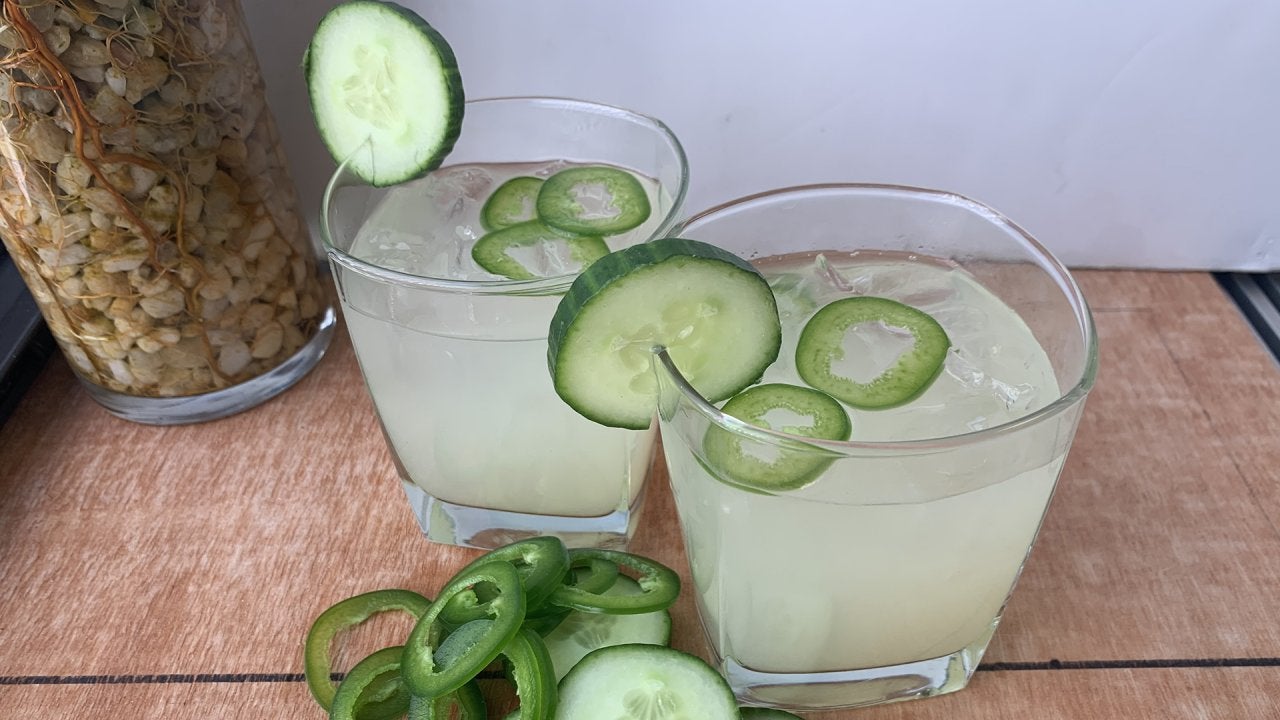 How To Make a Cucumber Margarita | John Cusimano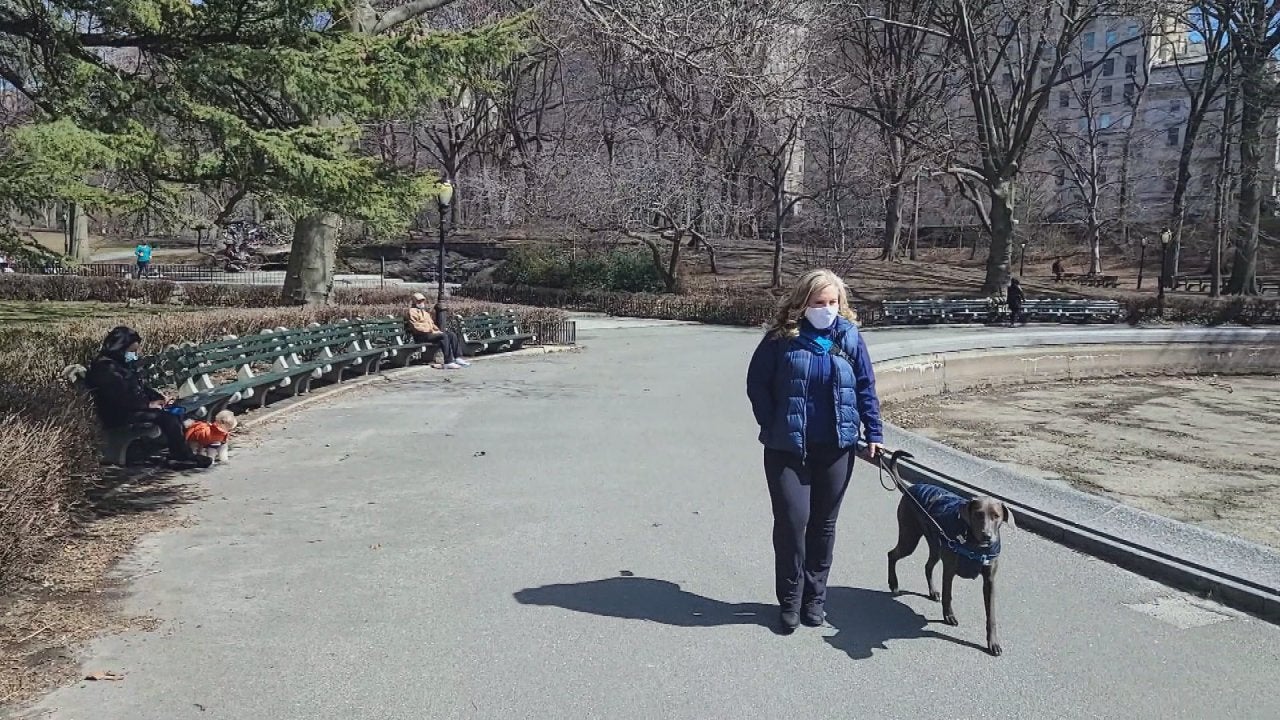 See Rachael's Dog Bella Boo Blue's Adorable First Trip to NYC's …
Squash cooked in rendered bacon fat sets the stage for a simple skillet pasta "sauce" made using white wine, chicken stock, and plenty of parmesan cheese.
Suggestion: serve with salad of escarole or romaine, red onion, fennel, oranges and artichoke hearts, dressing white balsamic Dijon in jar.
Ingredients
2 tablespoons olive oil
⅓ pound meaty bacon or pancetta, finely diced
¾-1 pound butternut squash or pumpkin, diced ¼-inch
Salt and pepper
⅛ teaspoon nutmeg, grated
7-8 leaves sage, finely chopped
2 shallots, finely chopped
2 fat cloves garlic, chopped
½ cup white wine
1 ½ cups chicken stock
½ cup peeled hazelnuts or walnuts
1 pound Gigli Toscani/Campanelle or other short pasta
2 tablespoons butter
1 cup grated Parm or Pecorino cheese
Minced chives, to serve
Preparation
Heat a large pot of water to a boil for the pasta.
Heat a large skillet over medium-high heat with olive oil, 2 turns of the pan, add the bacon or pancetta and render 2 minutes, add the squash and season with salt, pepper, nutmeg, sage and soften 5 minutes, add shallots and garlic and cook 2 minutes more, add wine and let it absorb. Add stock and reduce heat to low.
Toast nuts in a small pan over medium heat on stovetop or use a toaster oven or oven at 350˚F. Chop nuts.
Add salt to pasta water to season, add pasta and cook about 1 minute less than package directions for al dente, reserve about half a mug, ½-3/4 cup starchy water, drain pasta..
Add the pasta and butter to squash and toss with cheese, using water as needed to keep pasta from drying out; toss a full minute. Adjust seasoning and serve pasta in shallow bowls topped with nuts and chives, pass more cheese at table.