How to Make Polpettone with Mortadella and Greens by Rachael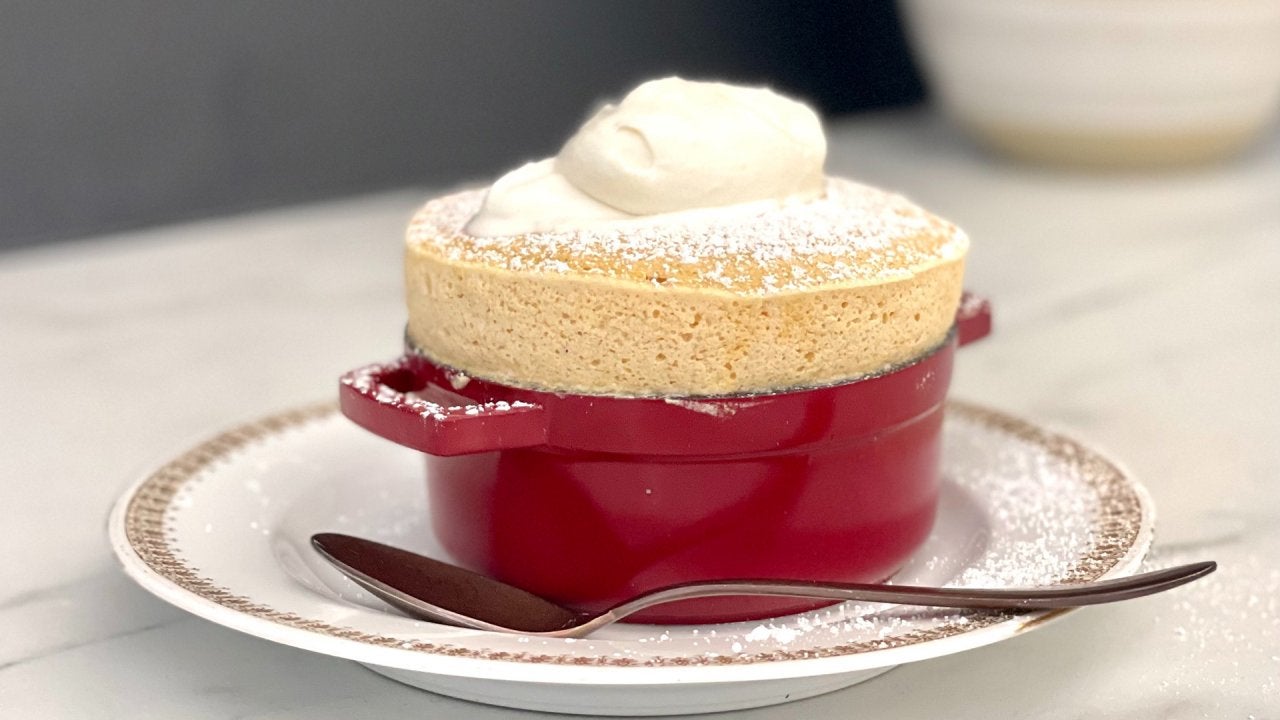 How to Make Sweet Potato Souffles with Boozy Whipped Cream | TDa…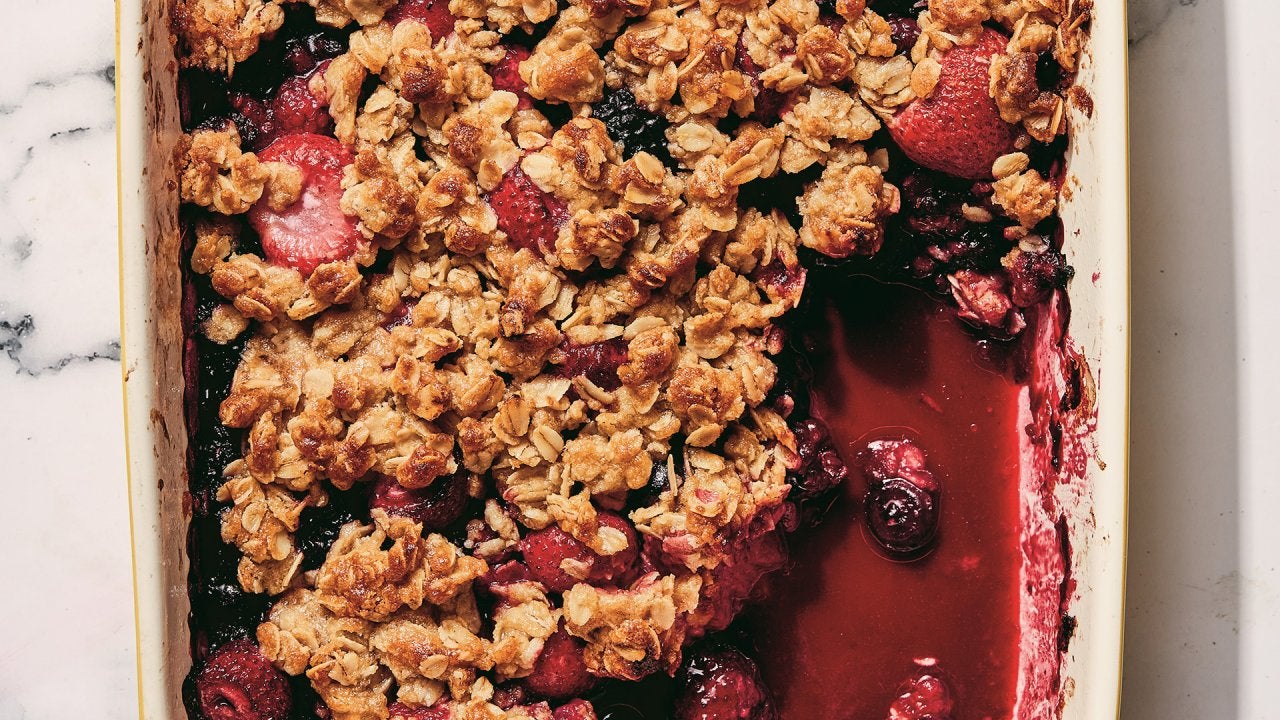 How to Make Fruit Crisp With Any Fruit—Fresh or Frozen | Tia Mow…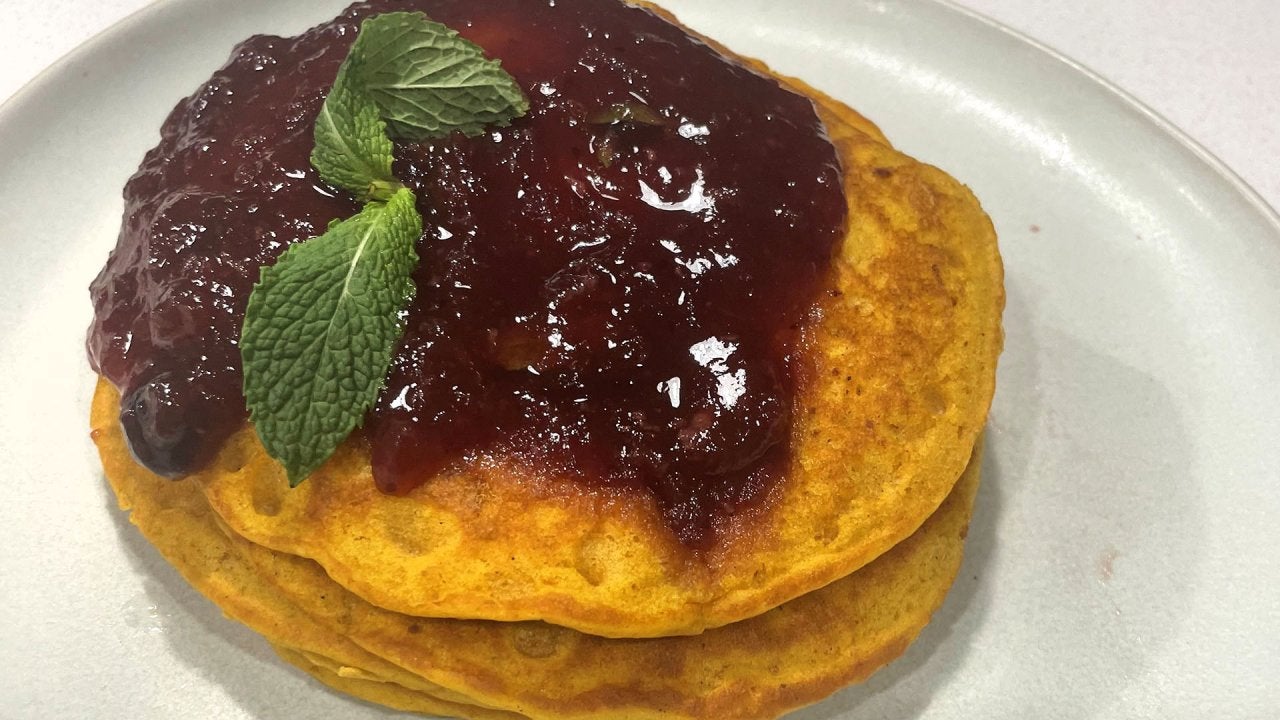 How to Make Sweet Potato Pancakes with Cranberry Compote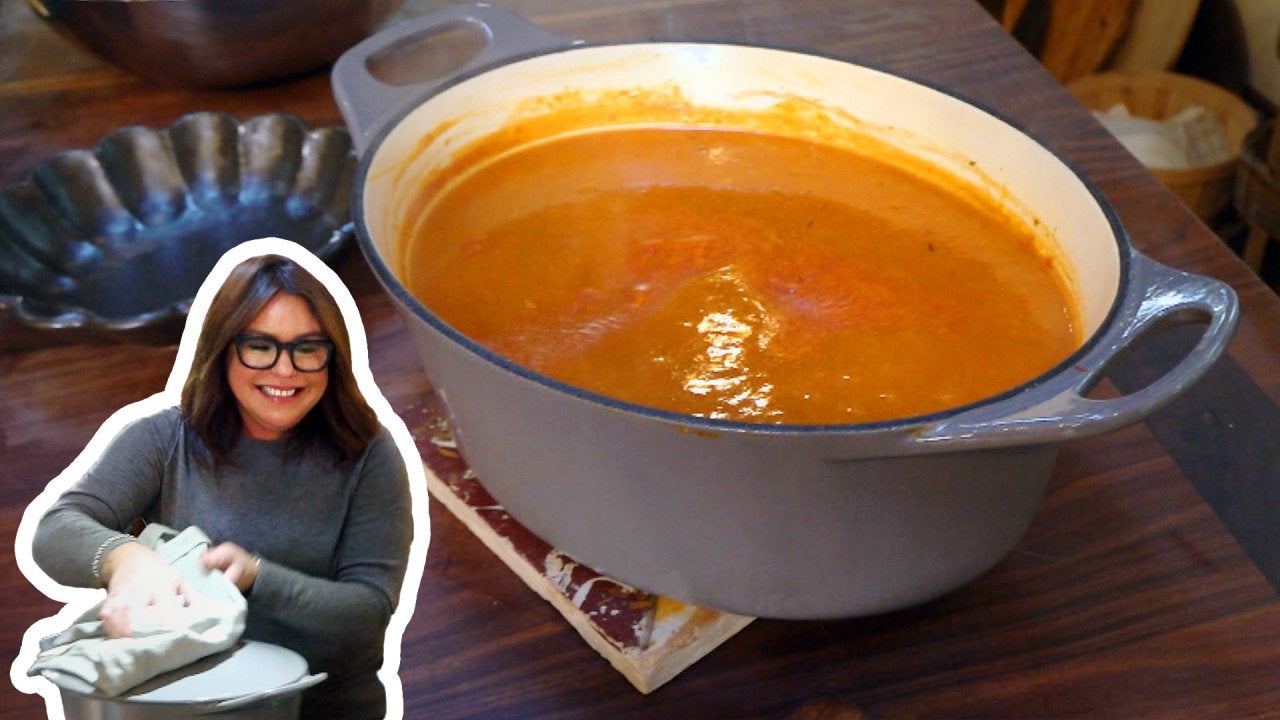 How to Make Roasted Tomato & Pepper Soup | Rachael Ray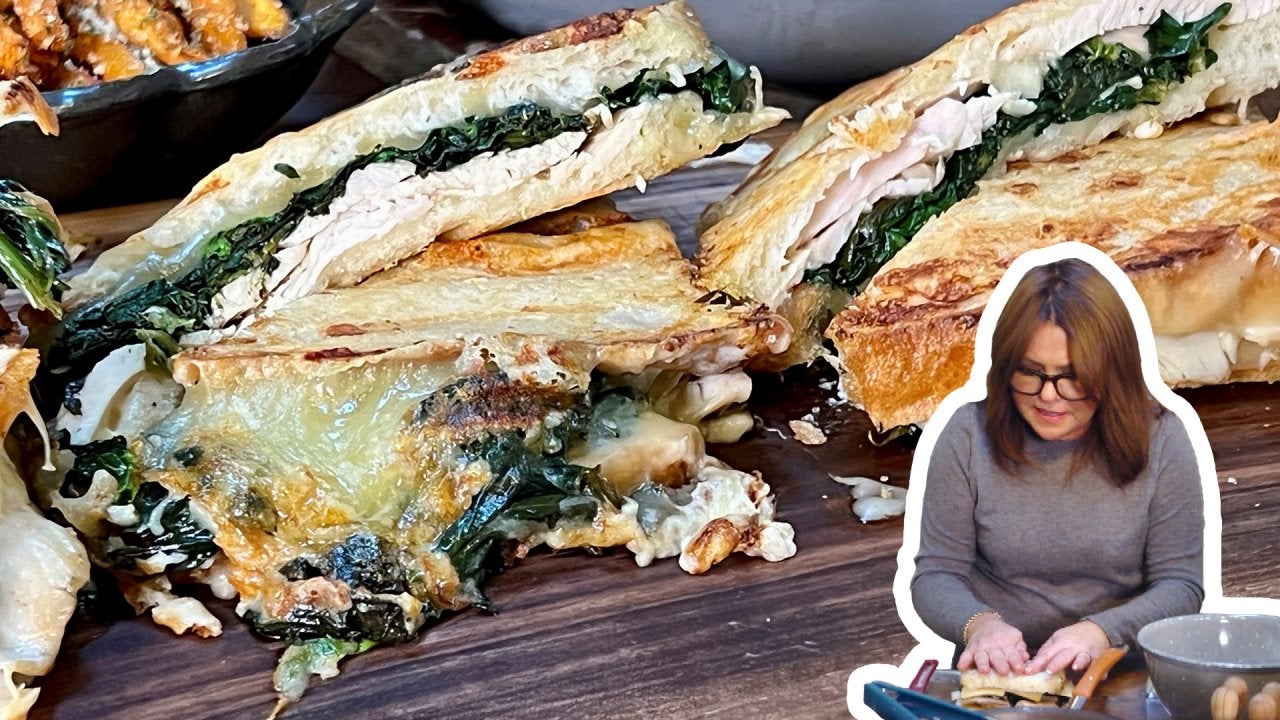 How to Make Florentine Turkey Melts | Rachael Ray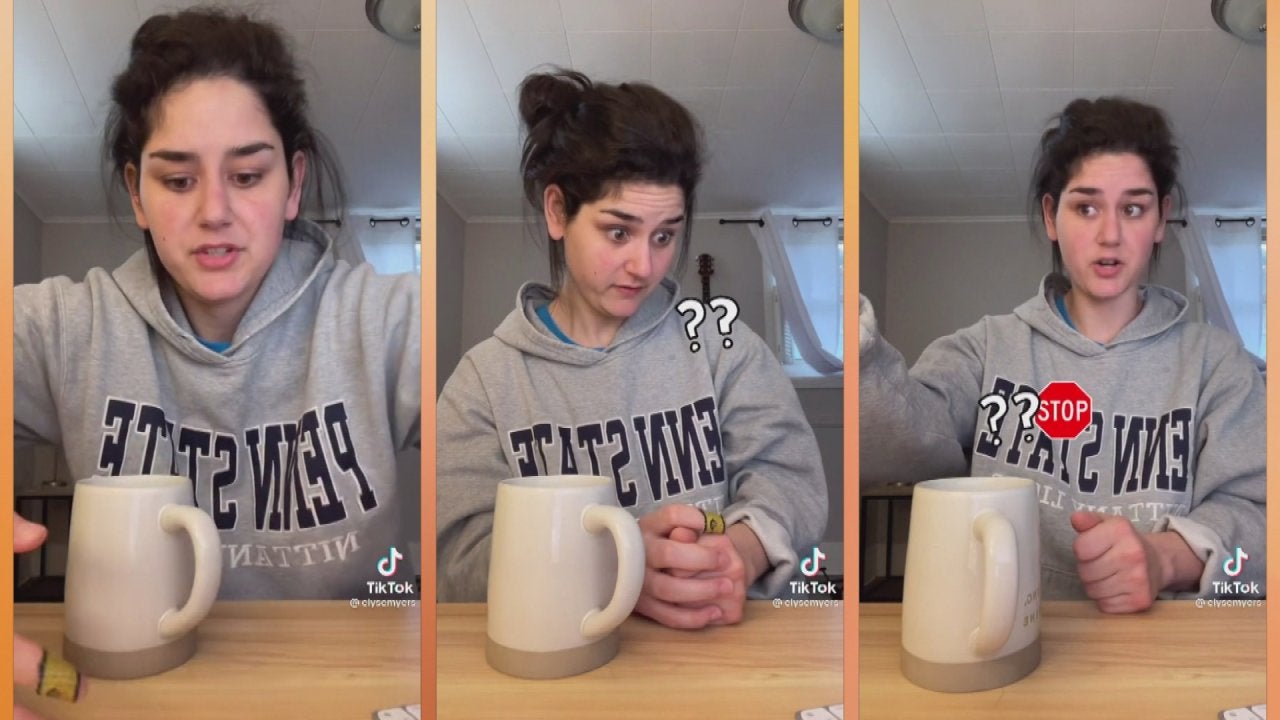 TikTok Star Elyse Myers Embraces Awkward + We're Thankful for TH…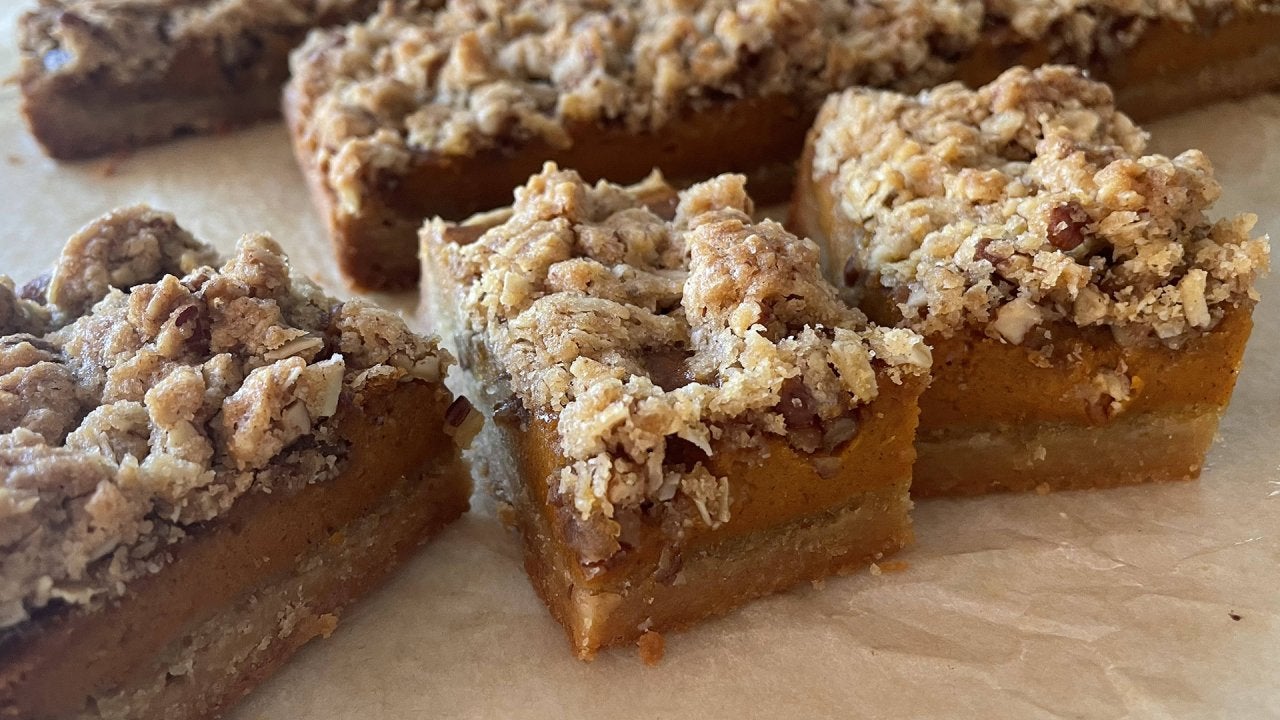 How to Make Pumpkin Bars with Pecan Streusel | Daphne Oz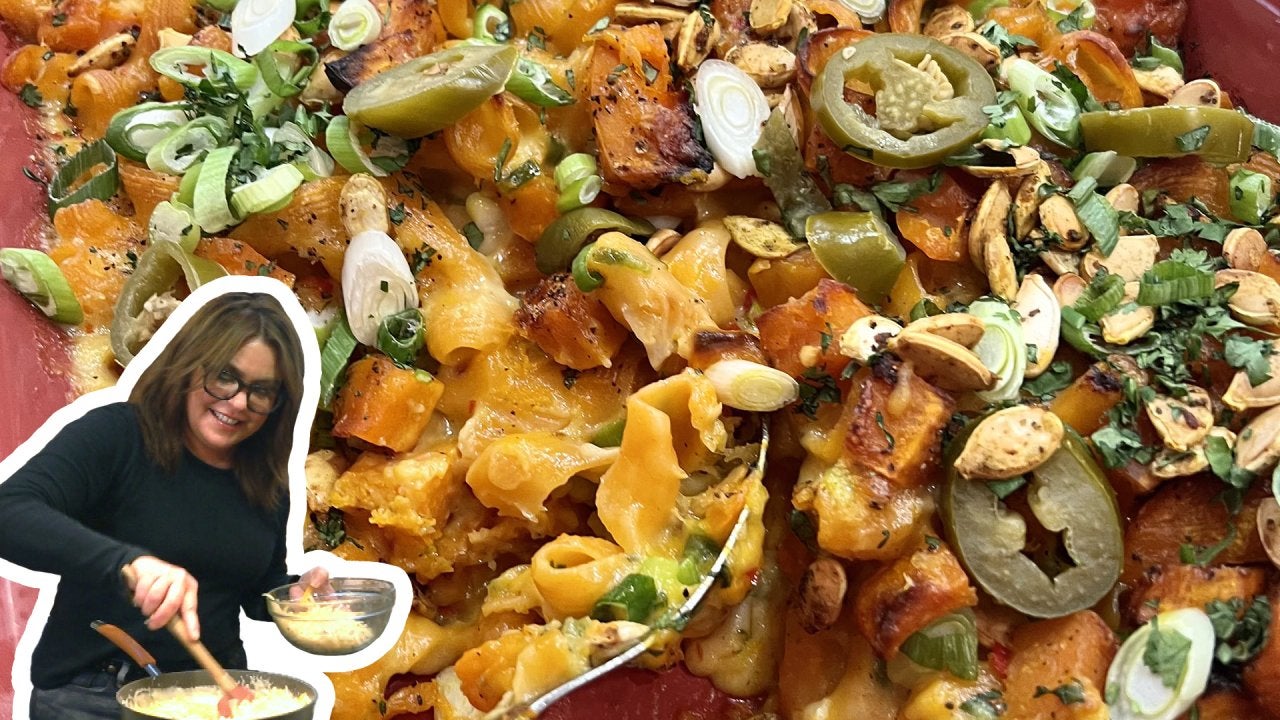 How to Make Pumpkin Popper Mac | Rachael Ray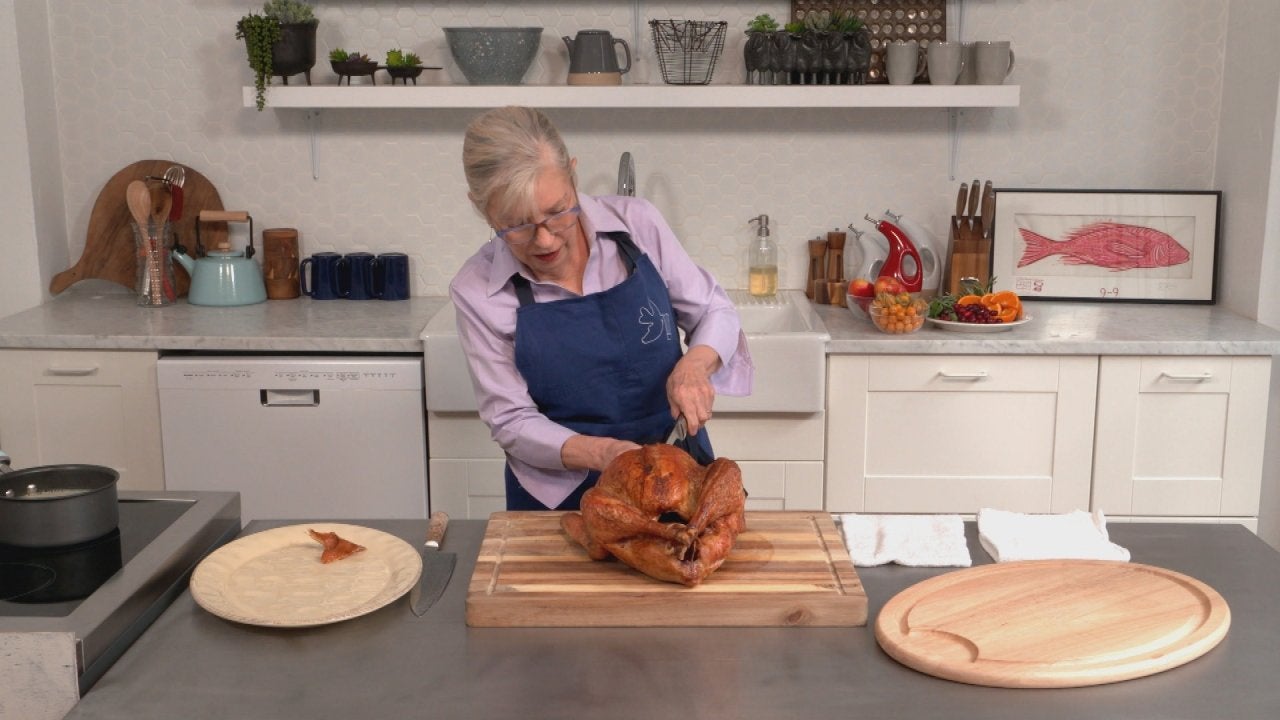 How to Carve Your Thanksgiving Turkey: Chef Sara Moulton Shares …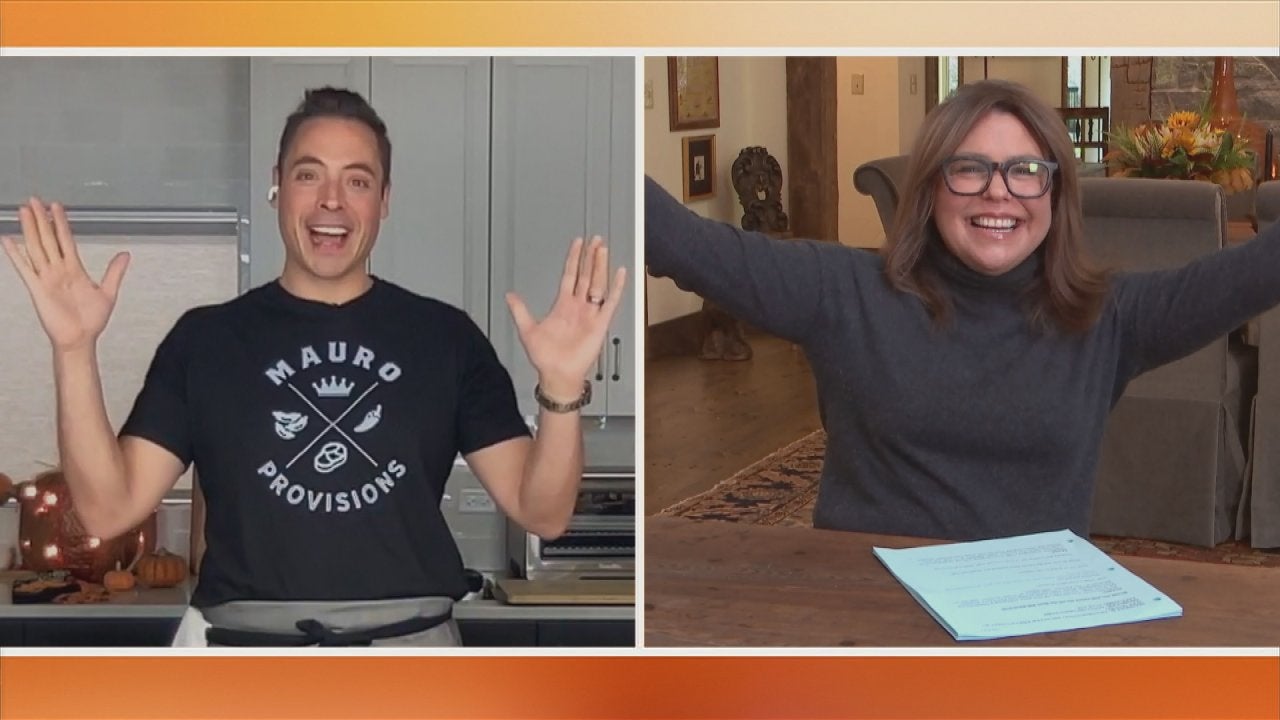 4 Common Thanksgiving Kitchen Disasters FIXED, Thanks to Chef Je…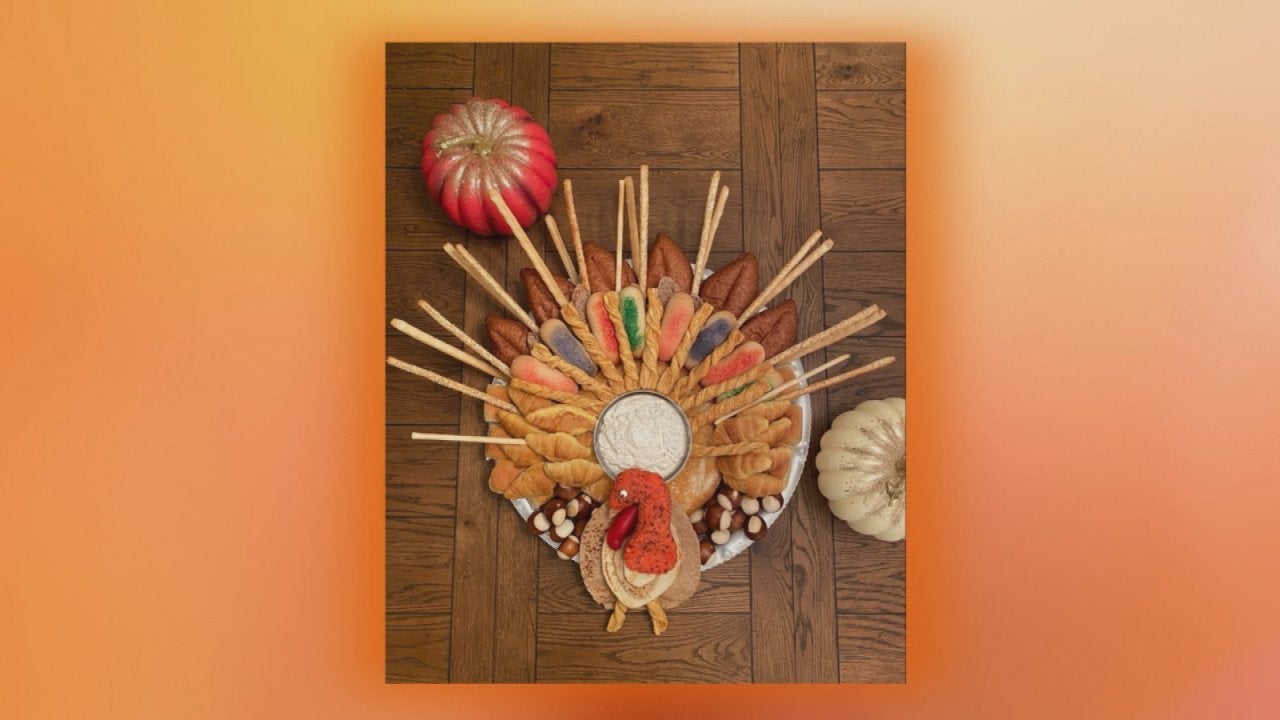 She's Done It Again! Our Staffer's Mom Has Served Up ANOTHER Gen…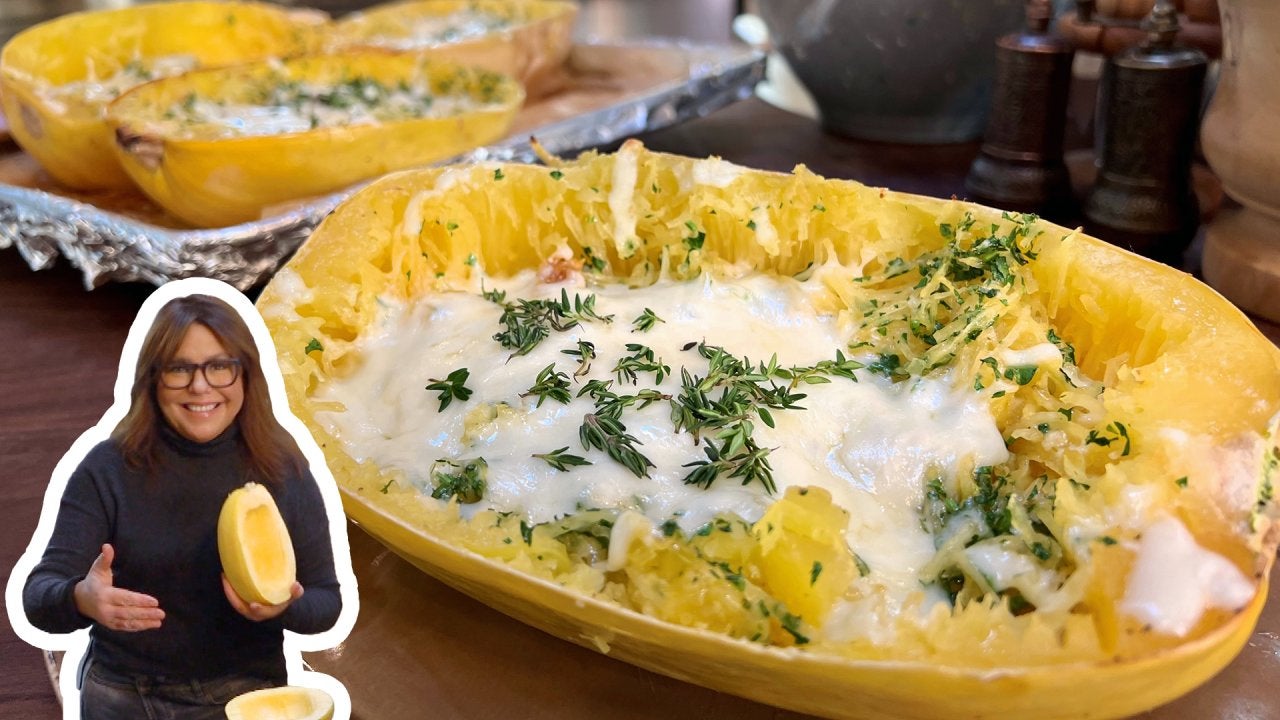 How to Make Twice Baked Aglio e Olio Spaghetti Squash | Rachael …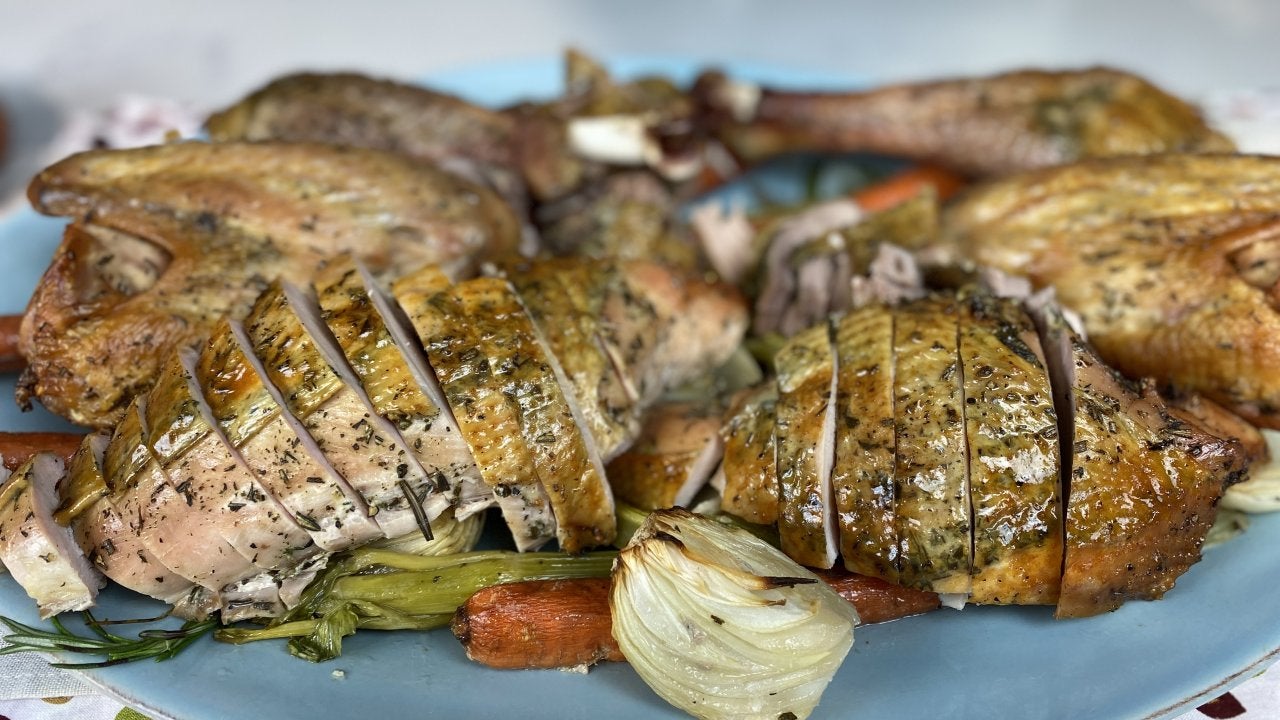 How to Make Dry-Brined Herb-Roasted Turkey with Ultimate Go-To G…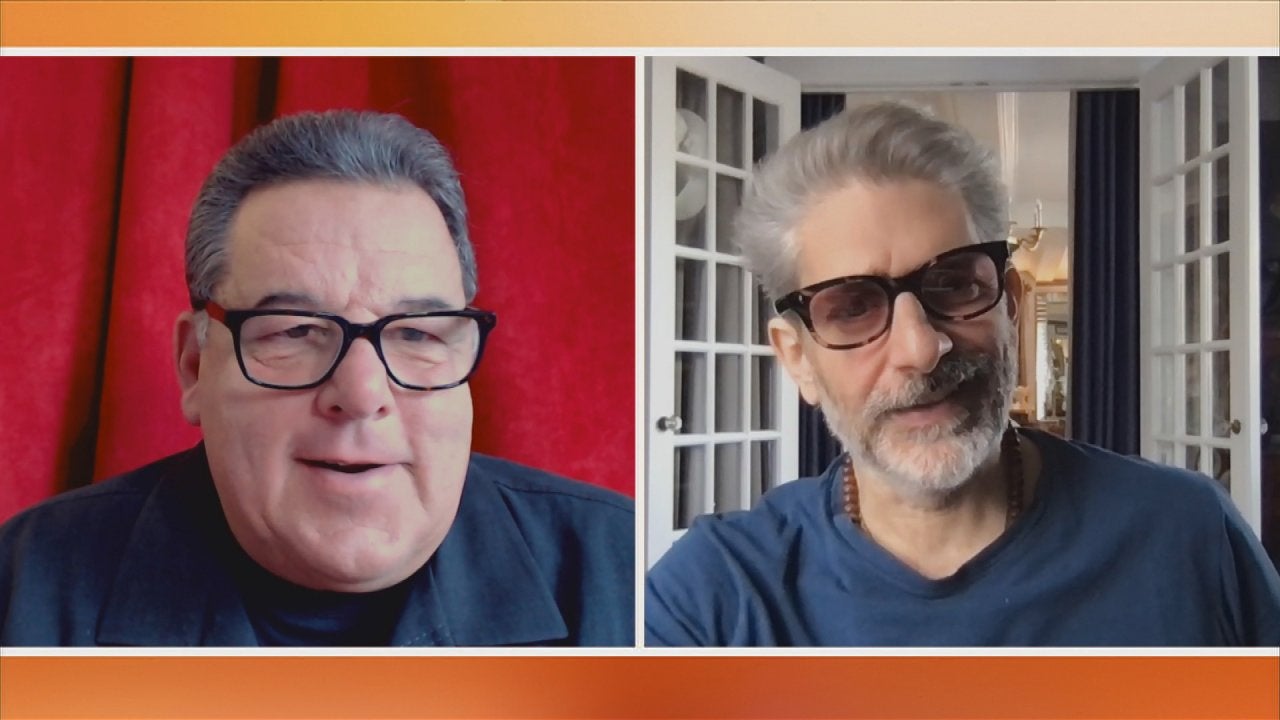 The Sopranos Podcast with Steve Schirripa + Michael Imperioli AL…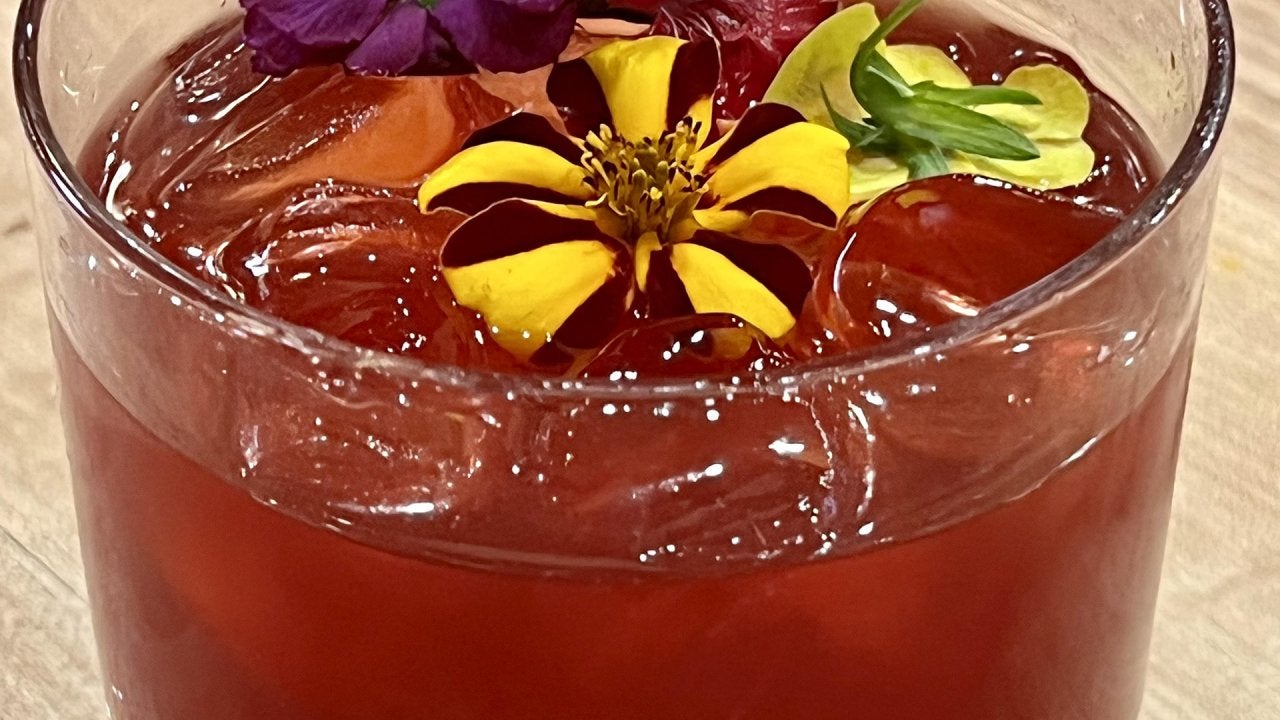 How to Make a Blood Orange Negroni | John Cusimano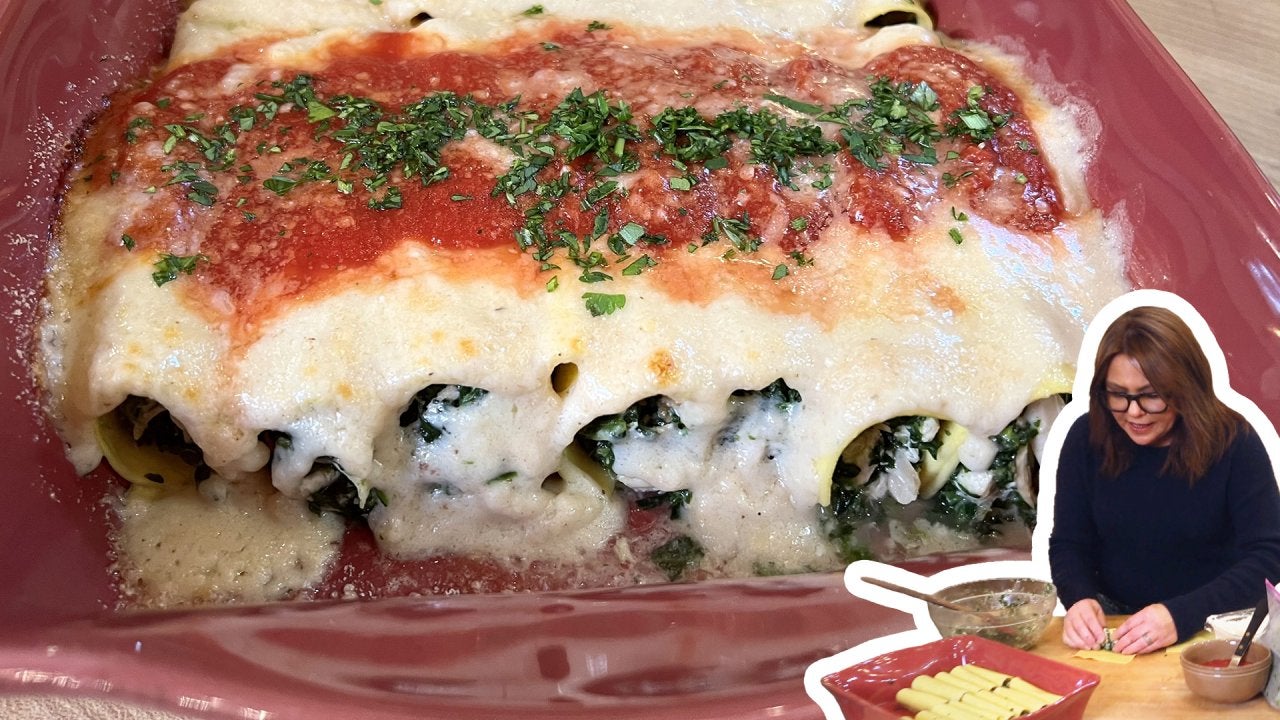 How to Make Cannelloni with Chicken and Spinach | Rachael Ray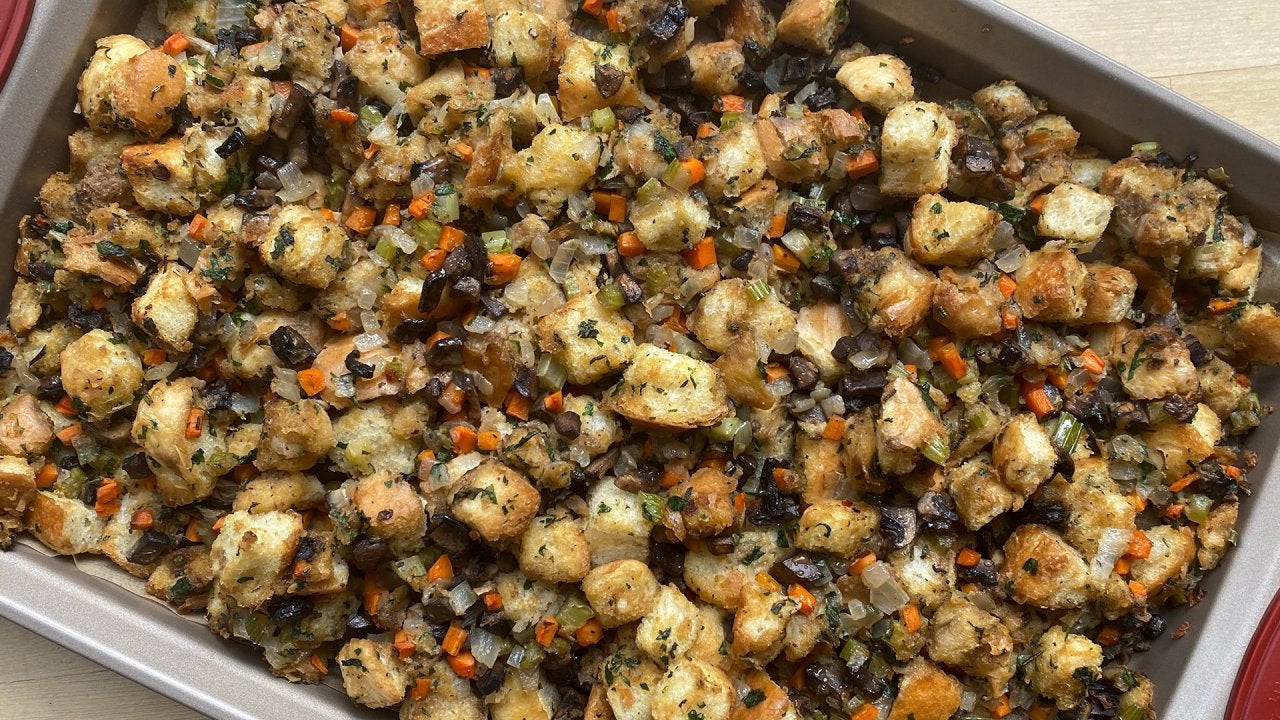 How to Make Stuffing 2 Ways (with Sausage and with Mushrooms) | …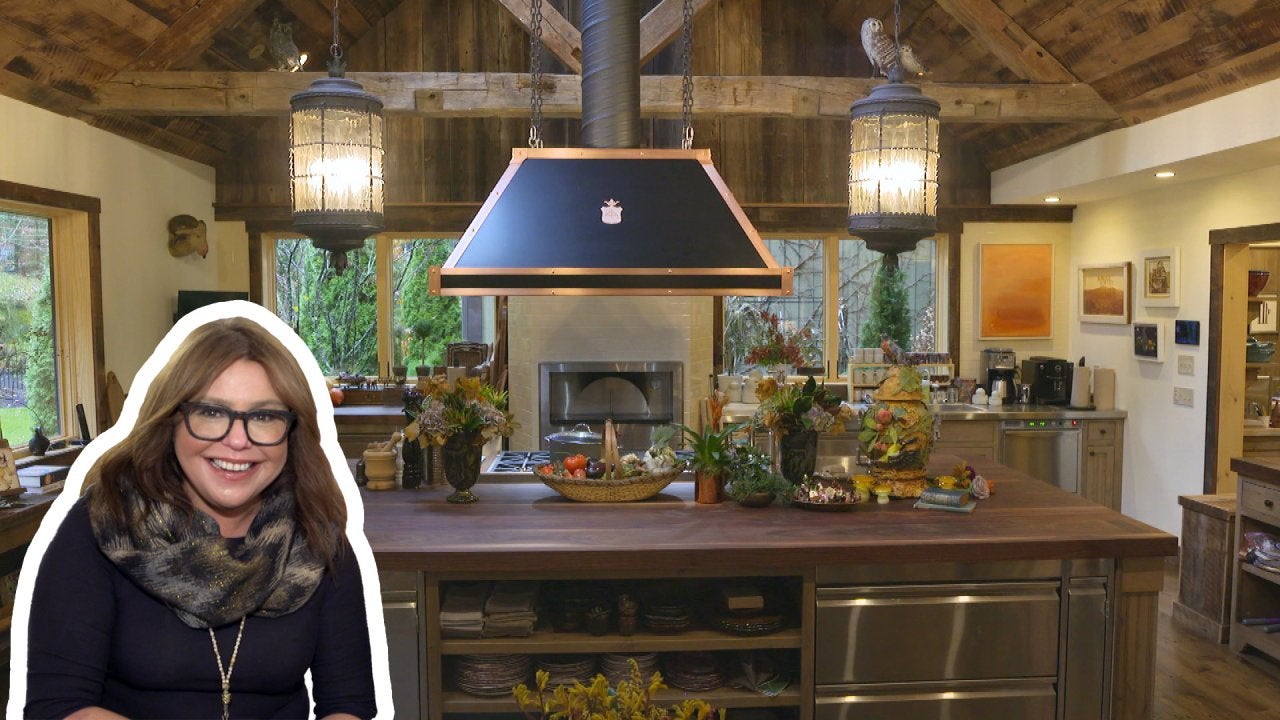 Rachael and John House Tour: The Rebuild Is Complete After 2020 …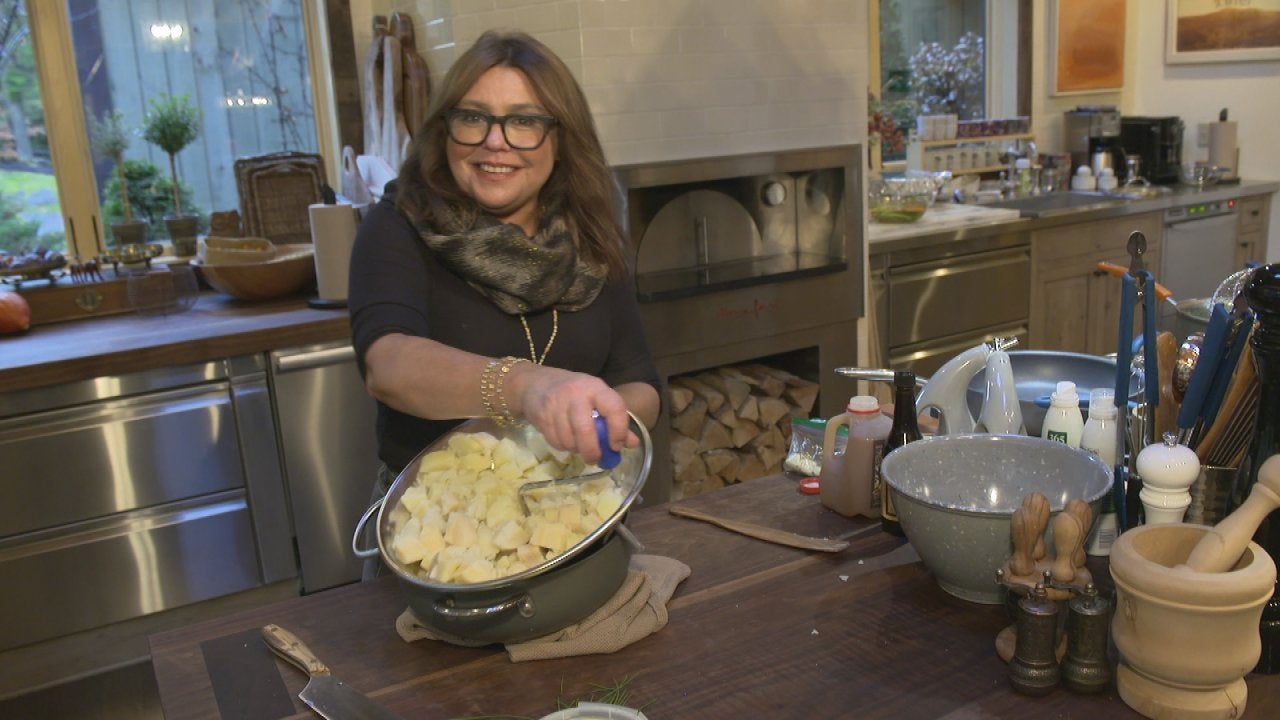 How to Make Pub Cheese Mashed Potatoes | Rachael Ray
"In Italian, polpette are meatballs, polpettini are baby meatballs, and polpettone is a very large meatball or a meatloaf," Rach says. "This recipe can be cut into 4—divide the meat and make 4 large stuffed meatballs, each for 2 portions, or 1 large meatloaf. It's fun, impressive and not as hard as you might think. Both cooking methods are below!"
Ingredients
For the polpettone:
About 1 cup coarsely ground or small-cubed stale white bread
About 1 cup half-and-half or whole milk or cream
1 pound ground beef (80%)
1 pound ground pork
1 pound ground veal
Salt and pepper
A scant teaspoon ground or flakes pepperoncini/red pepper
A scant teaspoon fennel pollen or seed
About ¼ teaspoon freshly grated nutmeg
About ½ cup loosely packed herbs (flat parsley, stemmed sage, pulled rosemary and thyme), pile together and finely chop
2 teaspoons lemon zest or dried lemon peel
2 tablespoons extra-virgin olive oil (EVOO), plus more for drizzling
2 eggs, lightly beaten
1 cup finely grated Parmigiano-Reggiano
About ¼ pound sliced mortadella
One 16-ounce bag organic frozen spinach, defrosted, twist excess liquid out in a kitchen towel and chop
About 1 ½ cups chopped/small dice provolone or firm mozzarella
3 large hard-boiled eggs, store-bought or 8-10 minute boiled and peeled, coarsely chopped
For the gravy:
3 tablespoons butter
1 teaspoon granulated garlic
1 teaspoon granulated onion
1 teaspoon black or red pepper
4 tablespoons sundried tomato paste
½ cup red vermouth or red wine
1 cup beef stock
One 24-ounce jar passata
Preparation
Preheat oven to 375˚F. Line a quarter-sheet tray or 9x13-inch rimmed baking sheet pan with 2 layers of parchment paper.
In a small bowl, soak bread with half-and-half/milk, and let stand 15 minutes.
Place meats in bowl. Season with salt, pepper, red pepper, nutmeg, herbs, lemon zest and EVOO. Combine meats and make a well, then add bread, eggs and parm. Mix with meat, then turn meat onto parchment in pan and press into large rectangle to edges.
Turn pan with long side facing you. Cover the meat with mortadella leaving 1/2 inch space on far long side clear to seal the loaf later when you roll it. Cover the mortadella with spinach, provolone or mozzarella and eggs. Use the parchment to help you wrap and roll the loaf tightly away from you. Push in ends to set the loaf, leaving the spiral exposed, and pull away the paper you used to roll the loaf carefully and press to set on the fresh sheet of parchment underneath. Drizzle the loaf with EVOO.
Roast the large meatloaf to 160˚F on instant-read thermometer, about 50-55 minutes. Rest 15 minutes and slice.
Alternatively, to make 4 large meatballs/loaves, score the rectangle into 4 rectangles. Leaving a ½-inch border around, top each evenly with mortadella, spinach, egg and cheese. Fold the rectangles to seal the stuffing, forming oval-shaped meatballs. Roast 40 minutes or until instant-read thermometer reads 160˚F. Let rest, slice and/or serve 1 per 2 portions.
While meatloaf or large meatballs cook, heat a pot over medium heat and melt butter. Add granulated garlic, onion, pepper, and tomato paste, and whisk 1 minute. Add vermouth or wine, stock and passata, then simmer at low bubble until ready to serve.