How To Make Poppy Seed and Egg Noodle Casserole By Rachael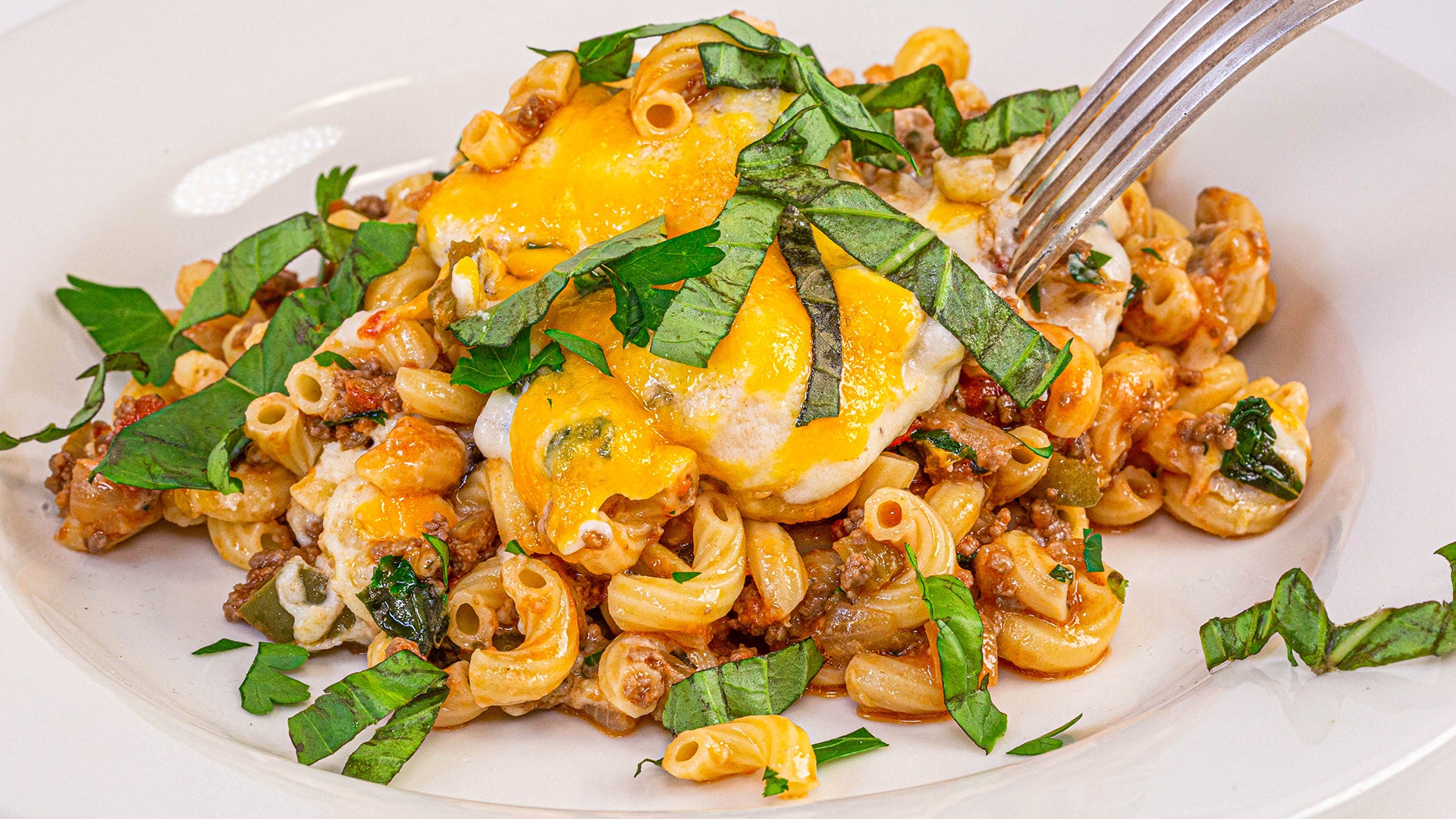 How To Make Macaroni & Beef Casserole By Rachael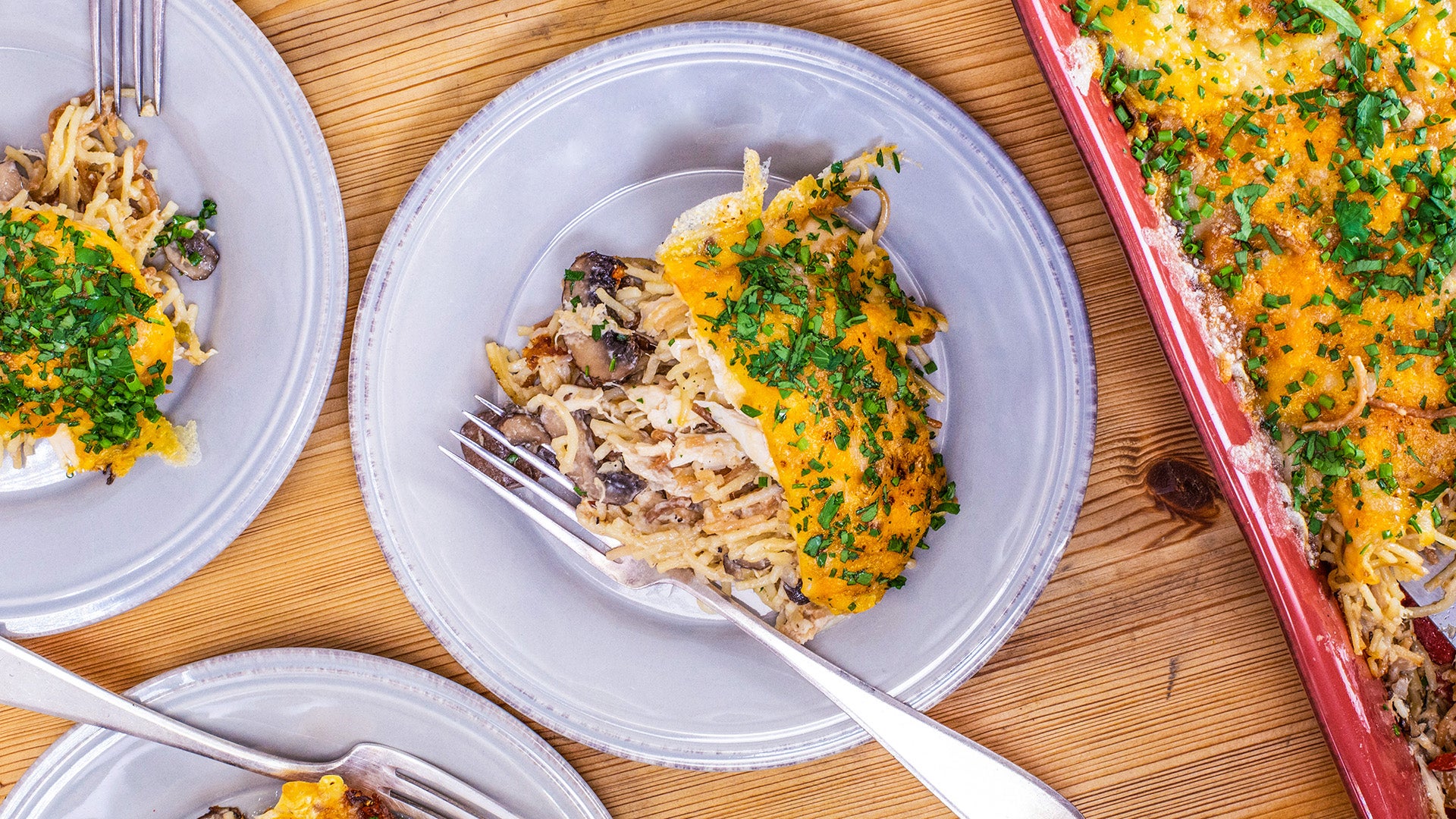 How to Make Chicken Spaghetti Casserole by Rachael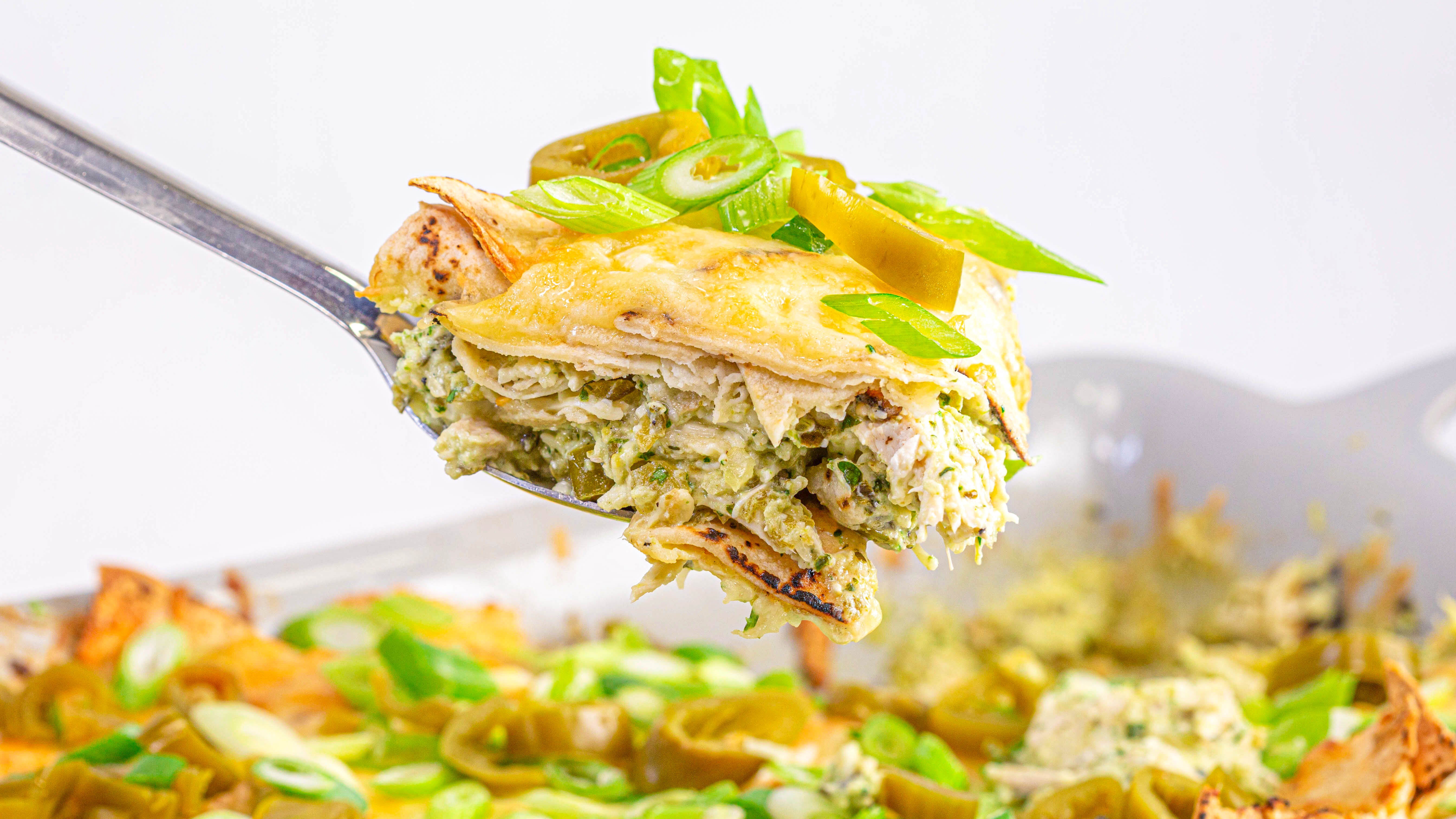 How To Make Ranch Chicken Tortilla Casserole By Rachael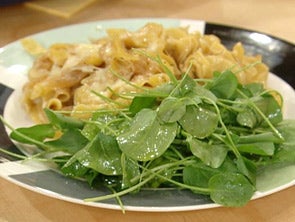 French Onion Egg Noodle Casserole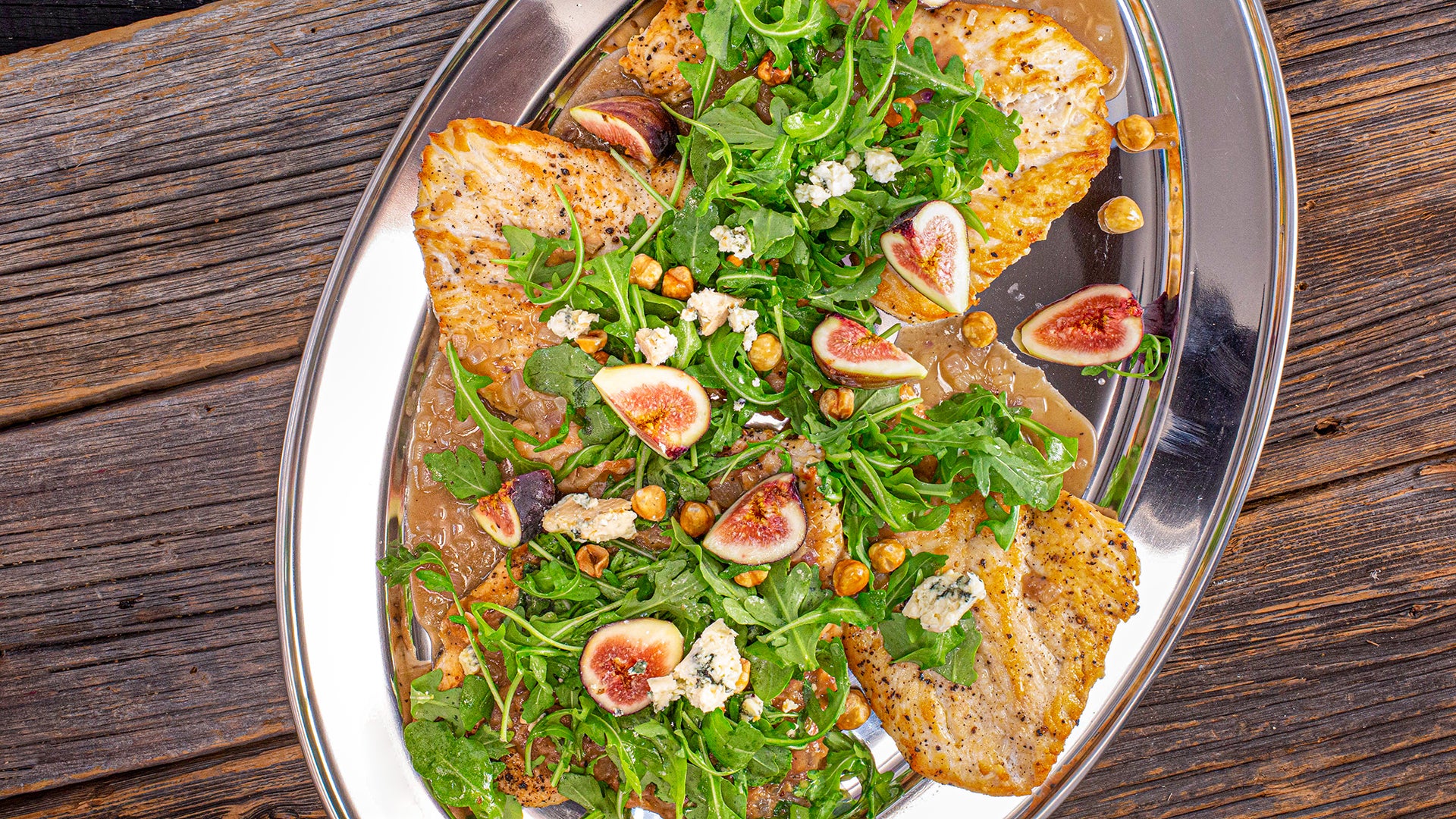 How To Make Chicken Paillard with Apple Butter Sauce, Figs and A…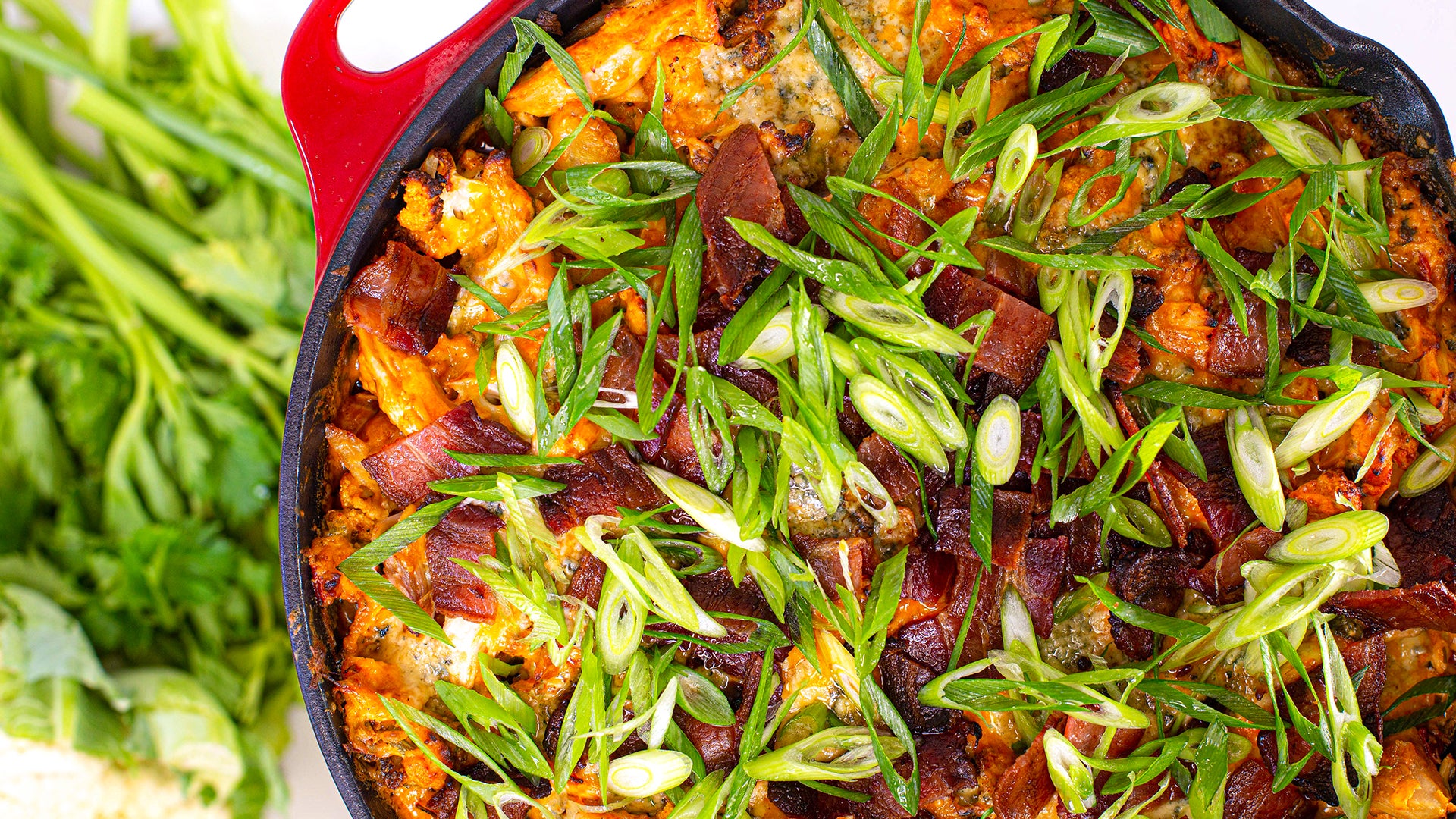 How To Make Keto Buffalo Chicken Cauliflower Casserole (and a Me…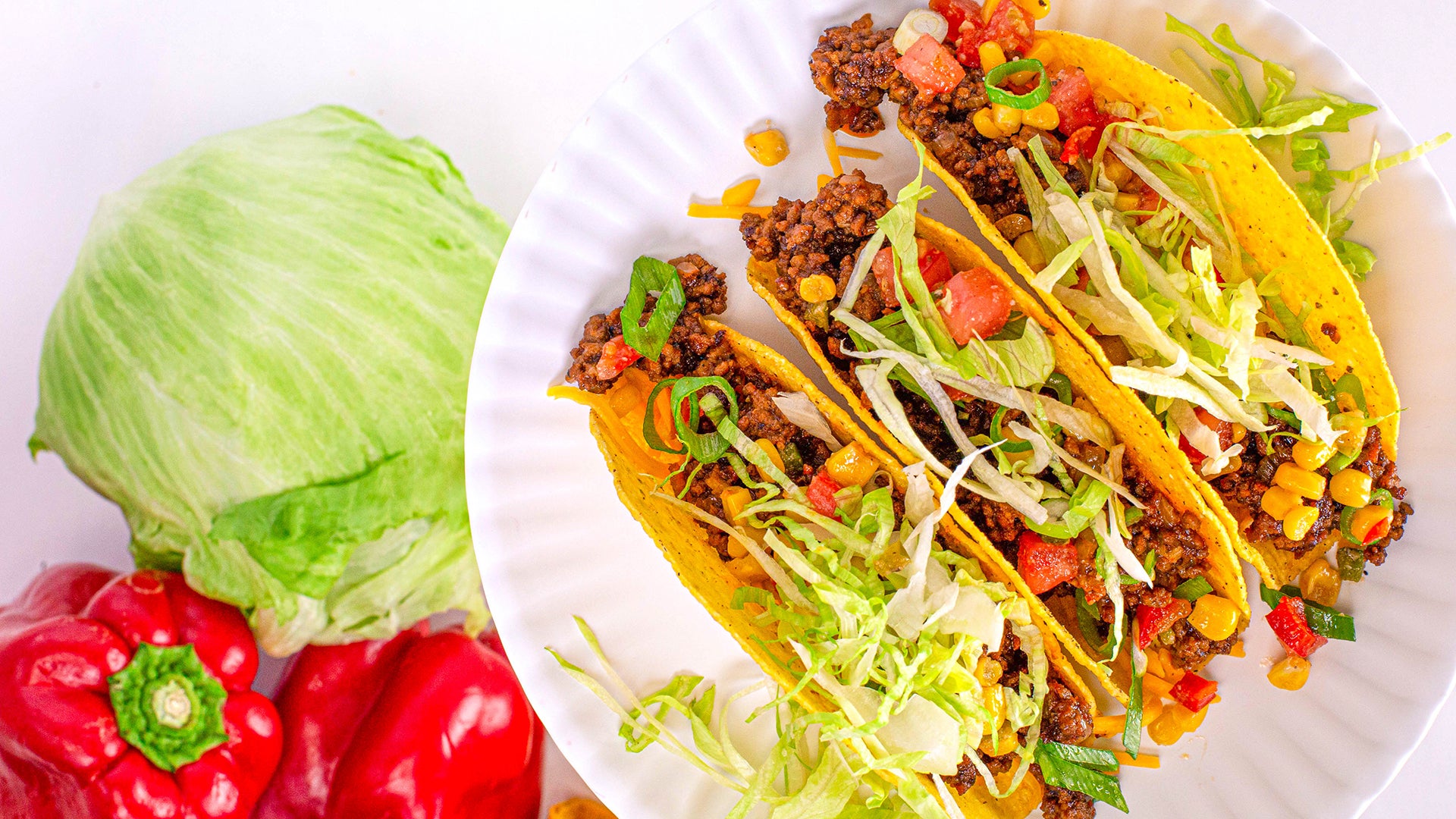 How To Make Sloppy Joe Tacos By Rachael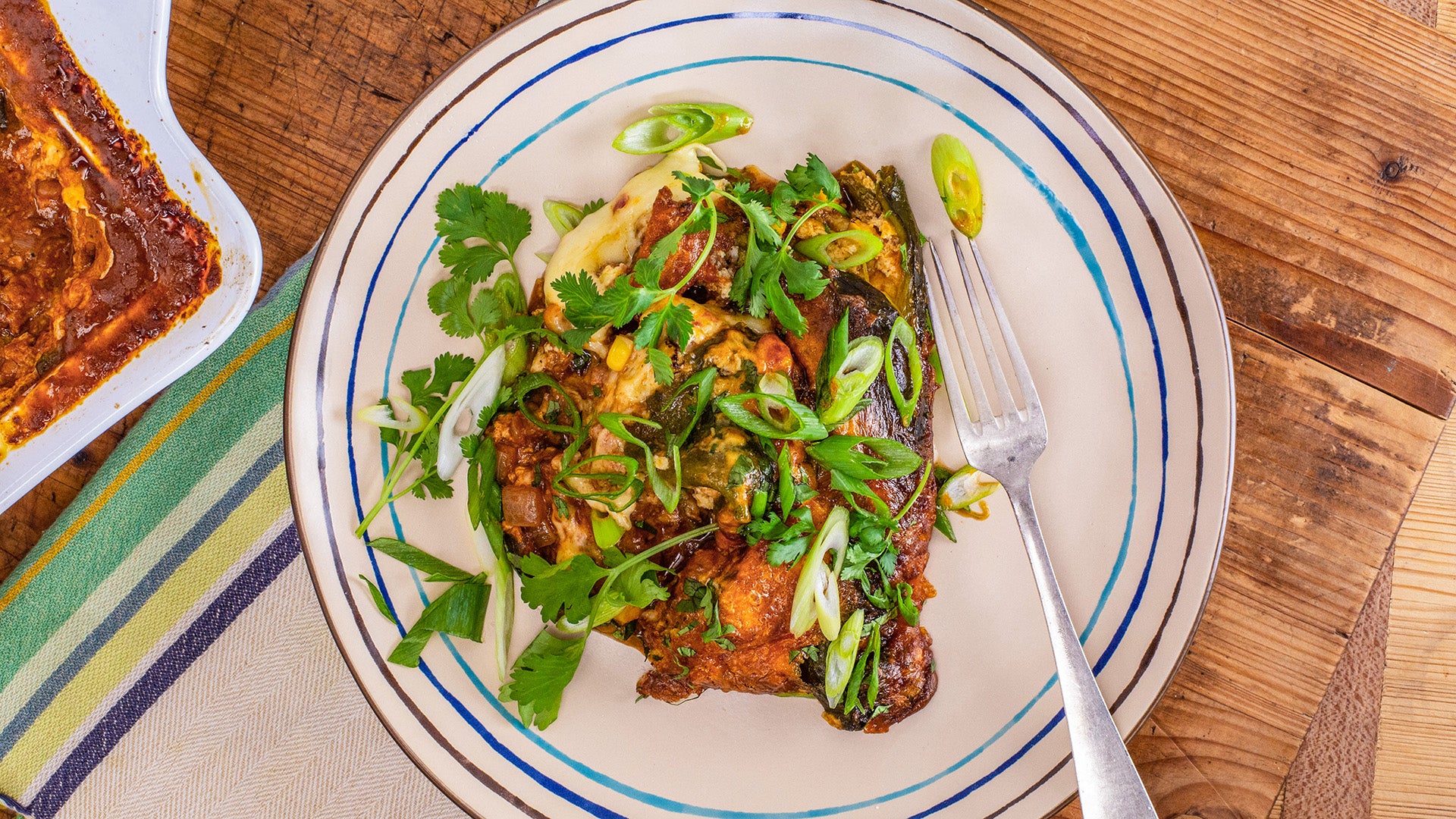 How To Make Chile Relleno with Chorizo Casserole By Rachael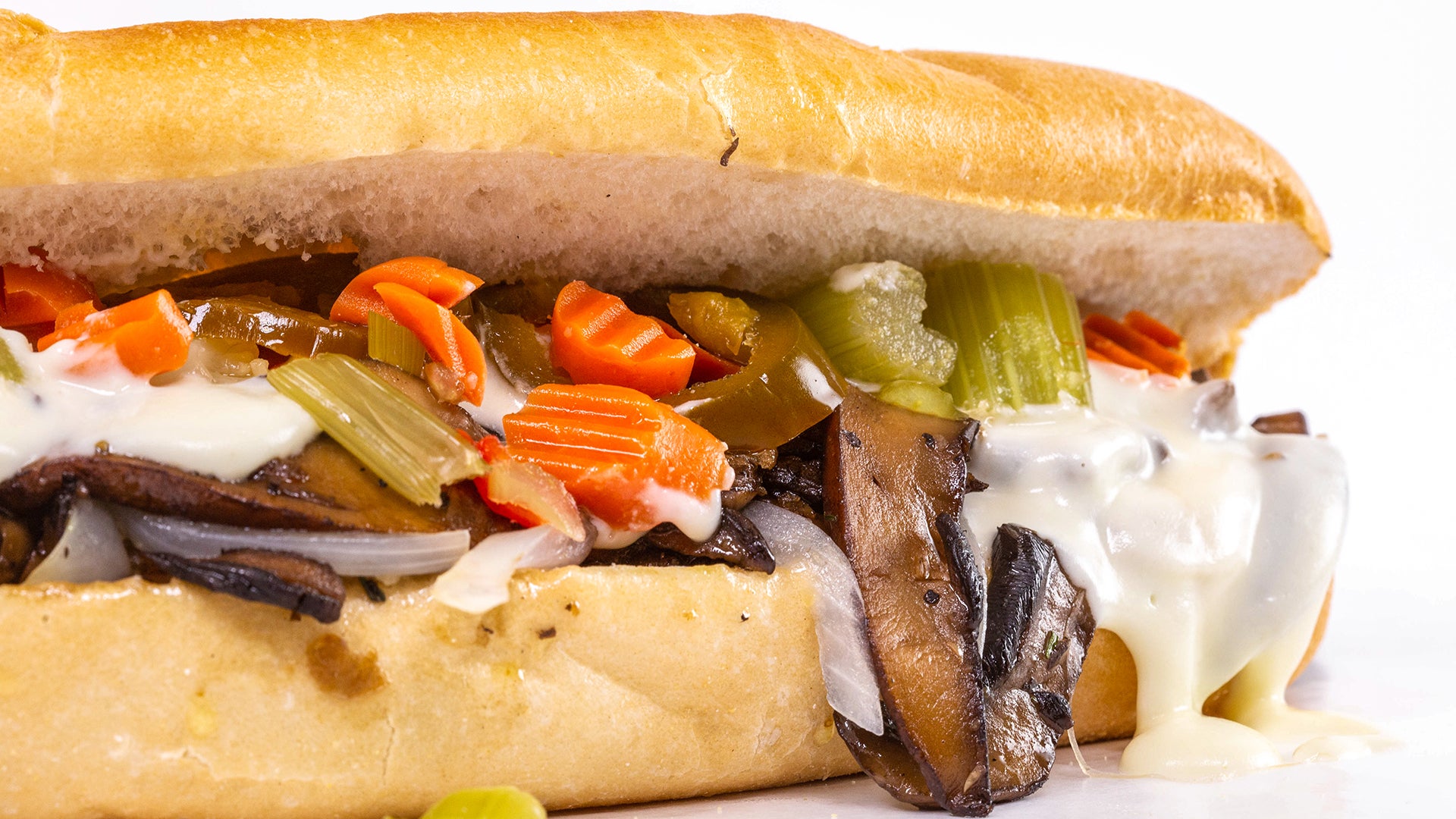 How To Make Portobello Mushroom, Pepper and Onion Philly Steaks …
How To Make Roast Beef with Shallot Jus, Horseradish Sauce, Wate…
"Rotisserie chicken or leftover turkey promises this casserole will deliver in no time," says Rach, "but it is a great make-ahead too."
Ingredients
6 tablespoons butter, divided
1 onion, finely chopped
1 carrot, finely chopped or grated
2 small ribs celery with leafy tops, finely chopped
2 large cloves garlic, finely chopped
Salt and pepper
1 tablespoon fresh thyme, finely chopped, or 1 teaspoon dried thyme
3 tablespoons flour
2 teaspoons lemon zest
1 cup chicken stock
2 cups half-and-half
½ cup sour cream
1 cup shredded Swiss, Gruyere or Jack cheese
4 cups rotisserie chicken (1 chicken) or cooked turkey, meat pulled or chopped, skin and bones removed
2 tablespoons poppy seeds, divided
12 ounces egg noodles
2 teaspoons Worcestershire sauce
½ teaspoon hot sauce
1 teaspoon granulated garlic
1 teaspoon granulated onion
1 teaspoon celery seed
1 sleeve Ritz crackers, crushed or coarse processed into crumbs
2 tablespoons parsley, finely chopped
½ cup grated Parmigiano-Reggiano
Preparation
Bring a large pot to a boil for noodles.
In a large skillet over medium-high heat, melt half the butter. When it foams, add onion, carrot, celery and garlic and soften a few minutes, then add salt, pepper and thyme. Stir in flour to coat, add lemon zest, then whisk in stock and half-and-half and bring to a bubble and thicken sauce. Stir sour cream into sauce and combine, add cheese and melt, add chicken or turkey and half the poppy seeds, heat the meat through and adjust seasoning.
Cook pasta 5 minutes and drain, then combine with sauce and chicken or turkey. Place in a 9-by-13-inch casserole dish.
Melt remaining butter and stir in Worcestershire, hot sauce, granulated garlic, granulated onion and celery seed. Combine with Ritz crackers and parsley. Top casserole with crackers and Parm and pass under the broiler to brown in hot oven.