How To Make Sheet Pan Pancakes With Nutella For a Holiday Crowd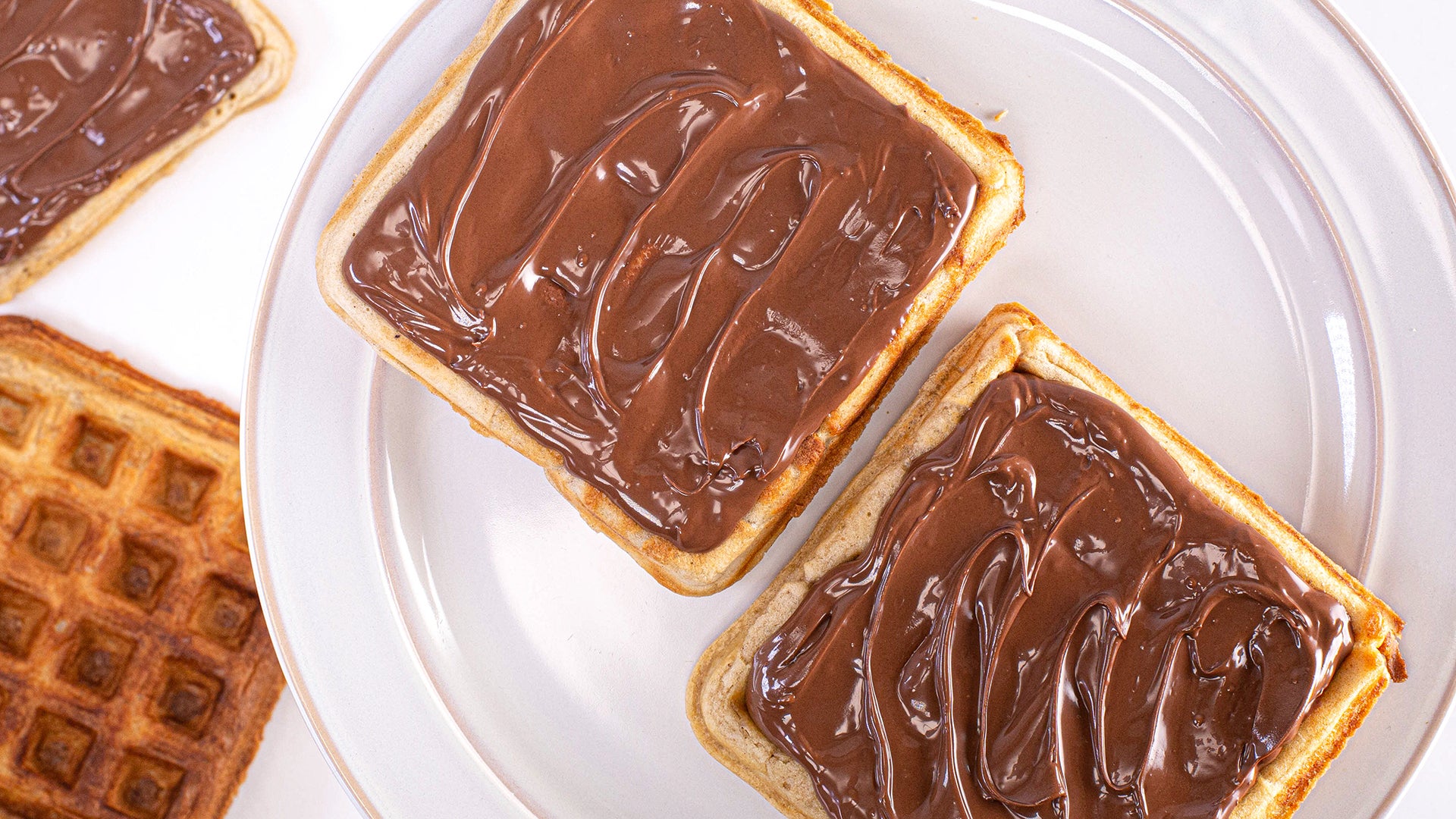 Make-Ahead Holiday Breakfast: Overnight Pumpkin Spice Waffles Wi…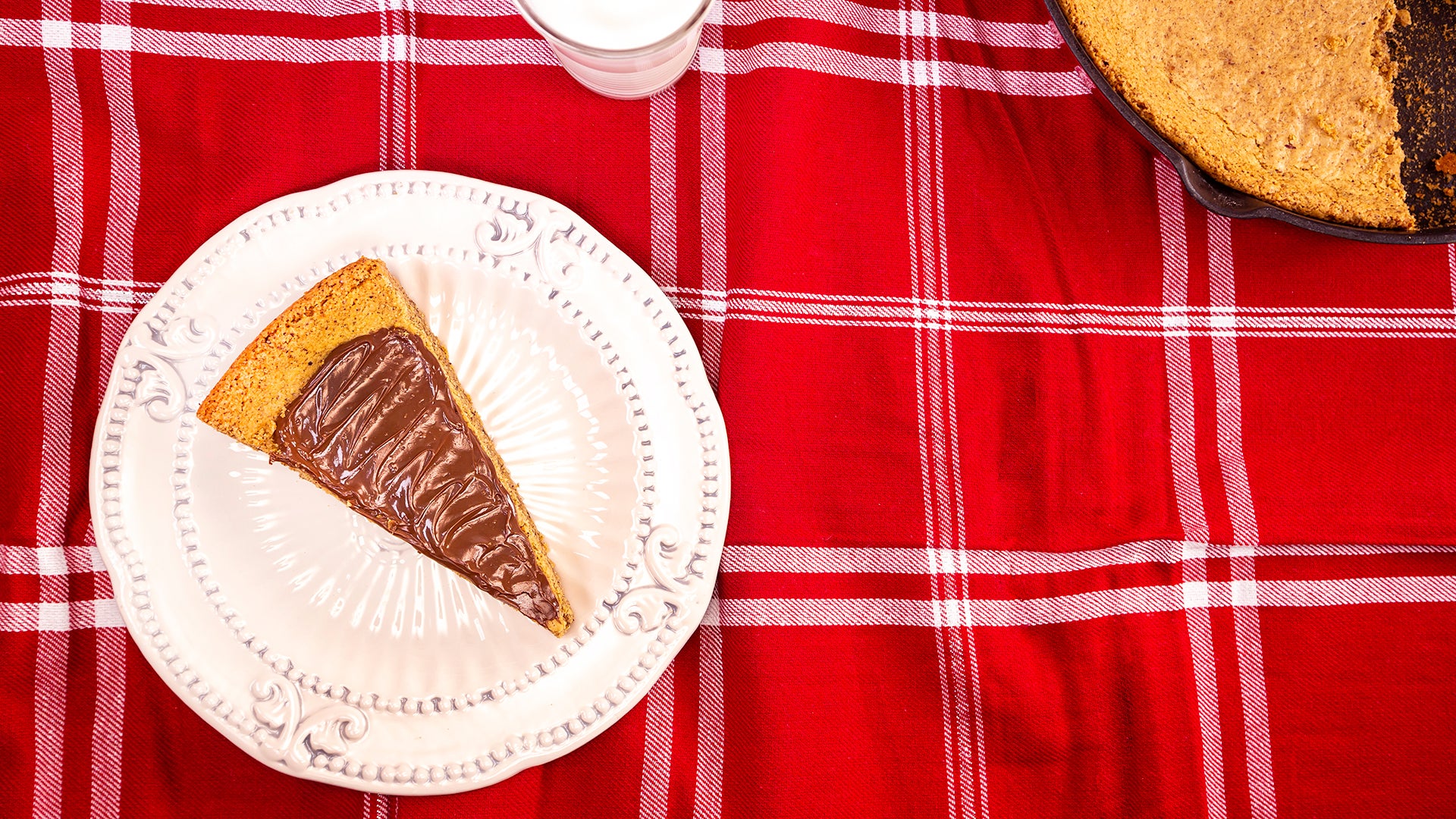 How To Make a Giant Hazelnut Skillet Cookie With Nutella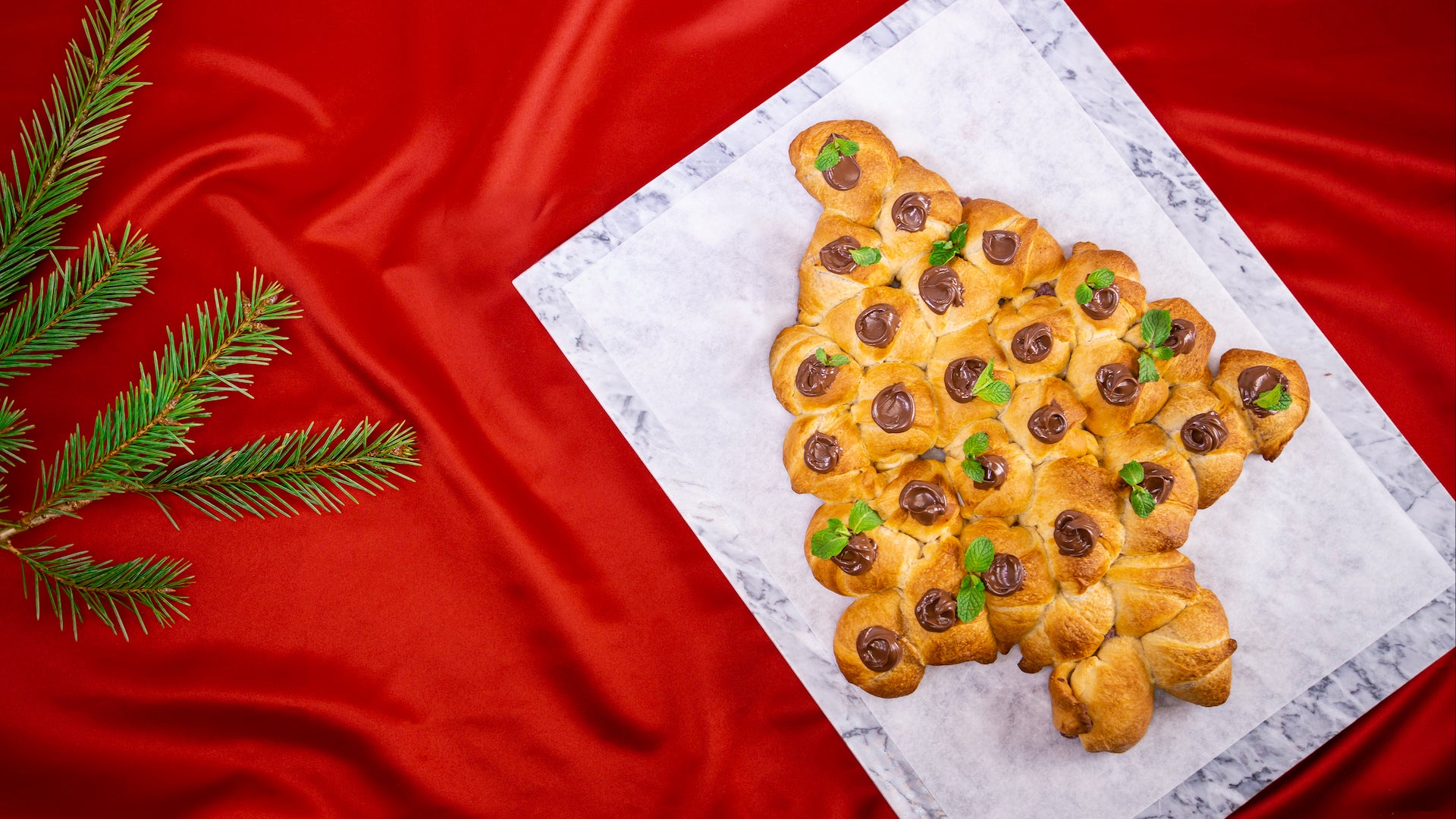 How to Make a Blackberry Cream Cheese-Stuffed Christmas Tree Top…
How To Make Sheet Pan Fish and Chips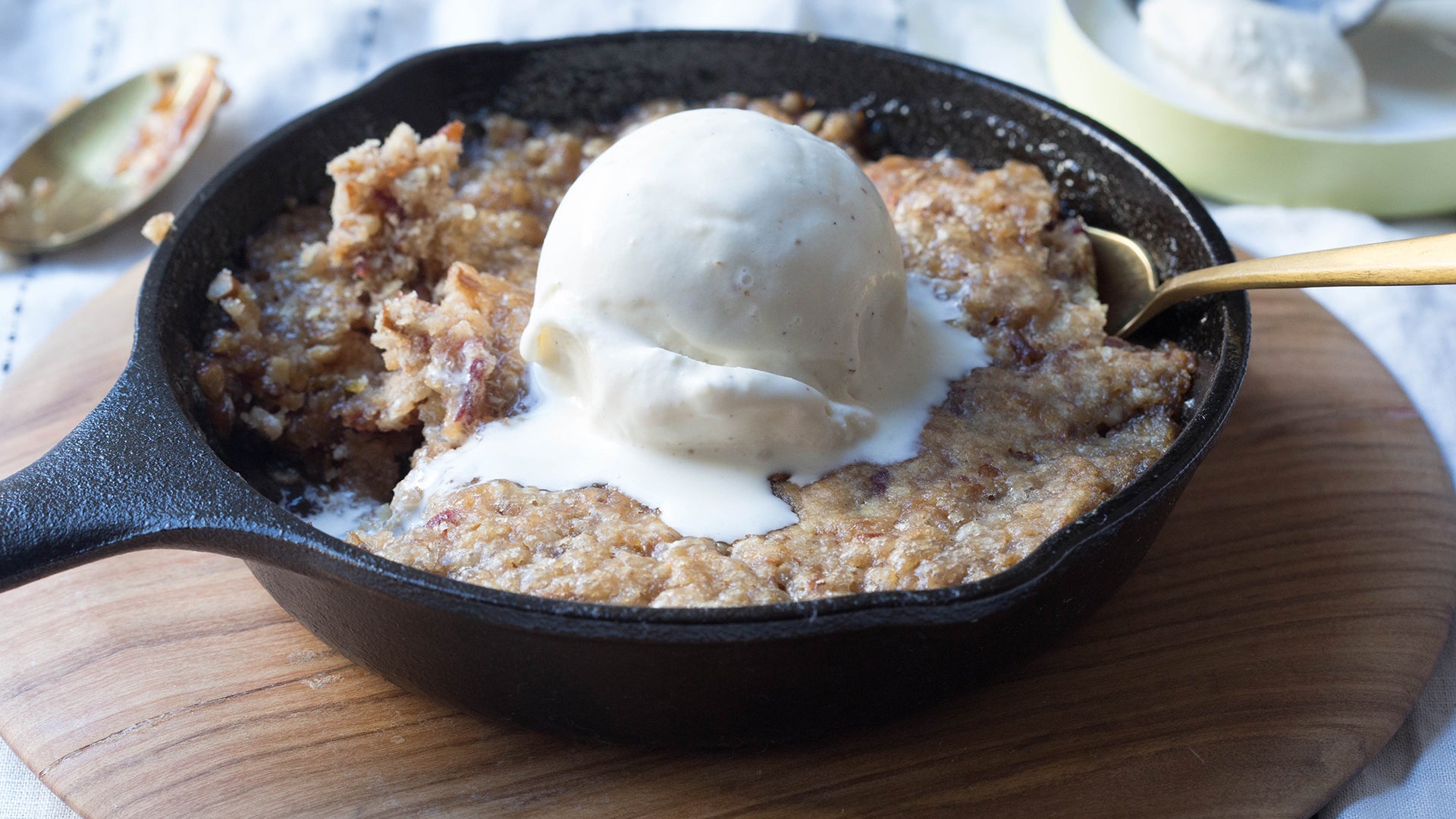 How To Make Sticky Date & Pecan Pudding For 2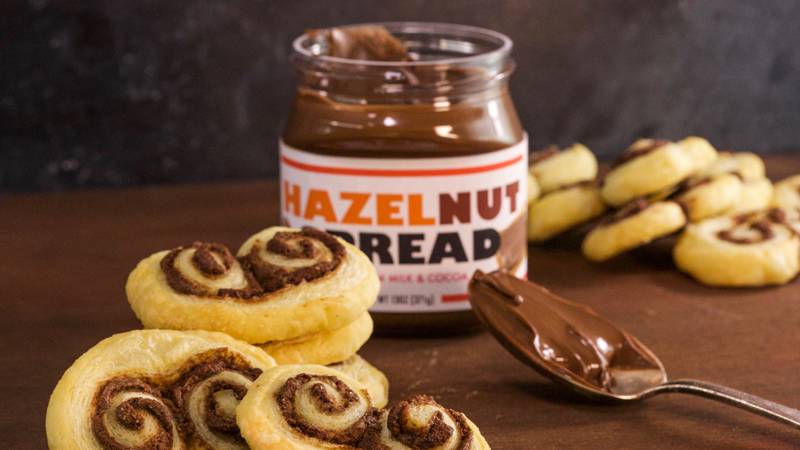 Grant's Two-Ingredient Chocolate Hazelnut Palmiers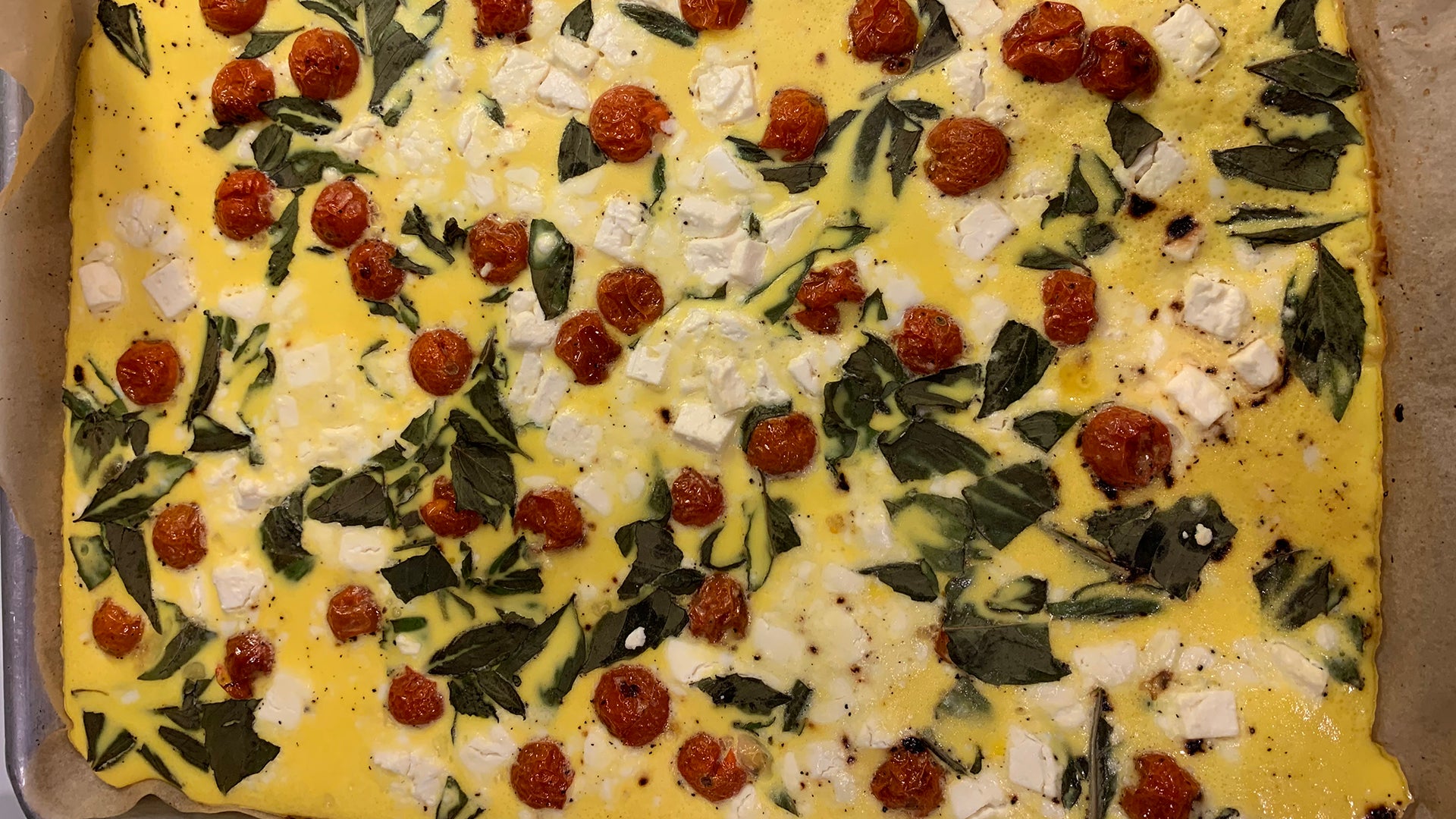 How To Make Easy Sheet Pan Frittatas For a Crowd By Gail Simmons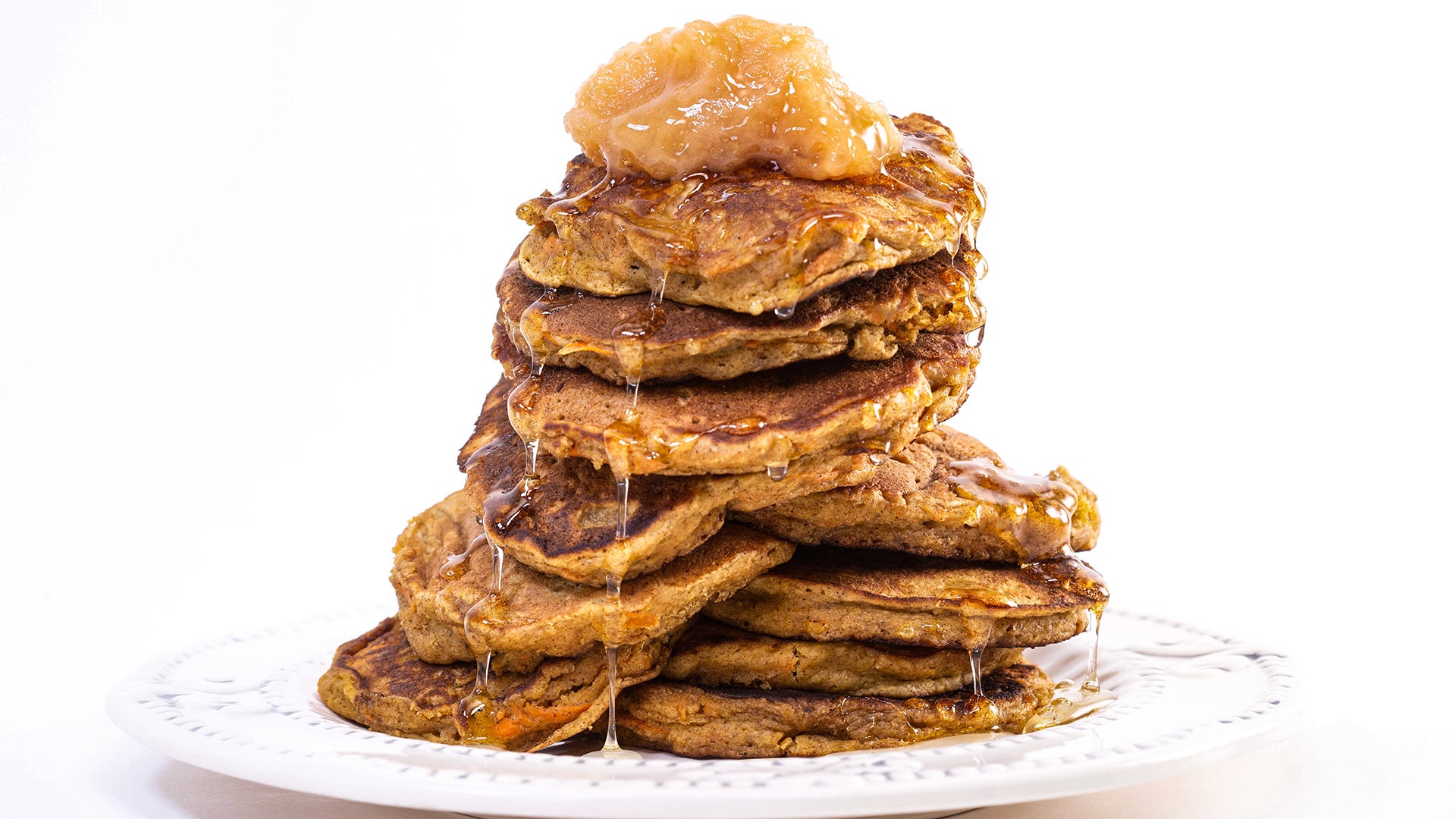 How To Make Carrot Cake Pancakes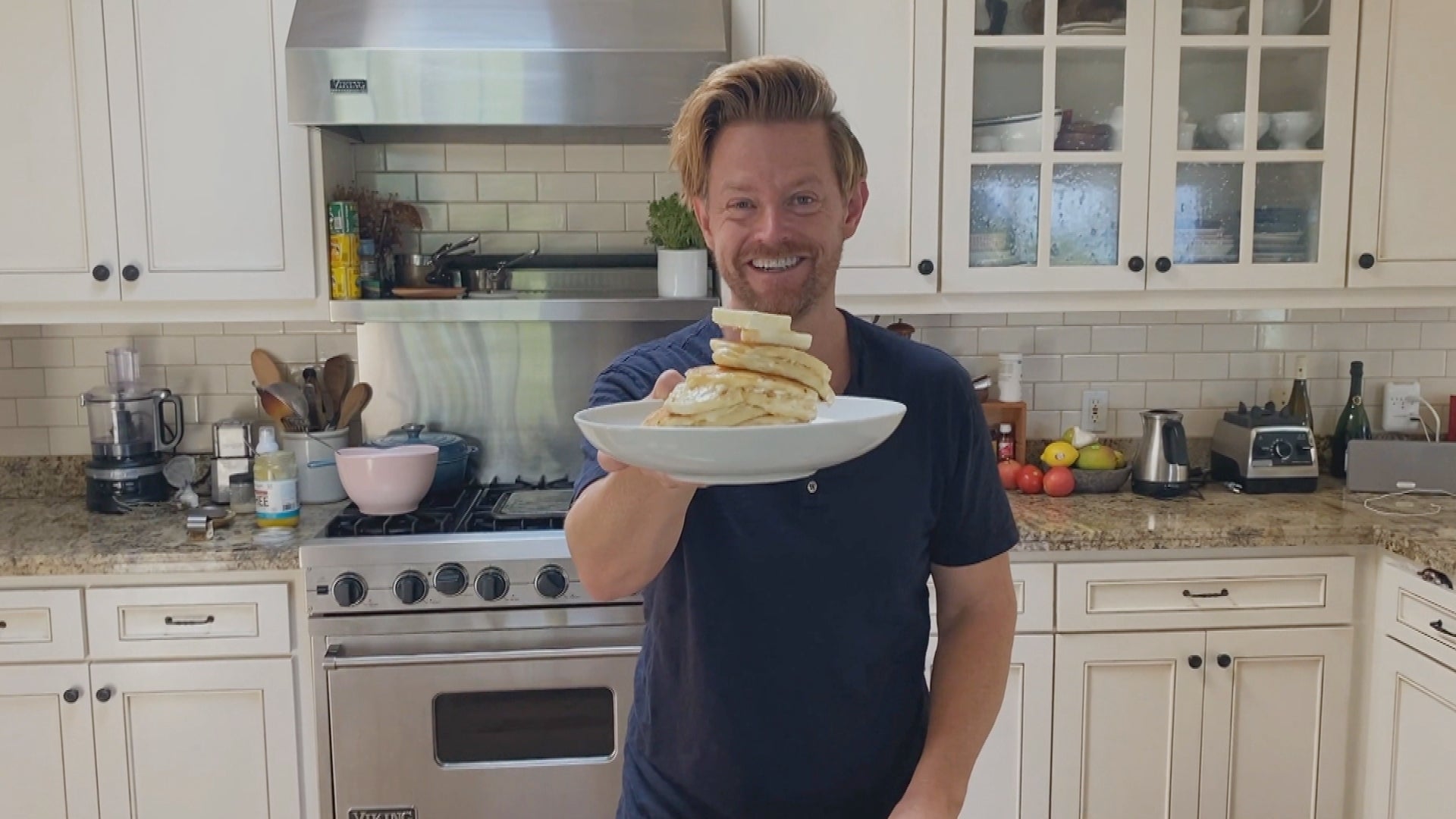 How To Make Cottage Cheese Pancakes | Richard Blais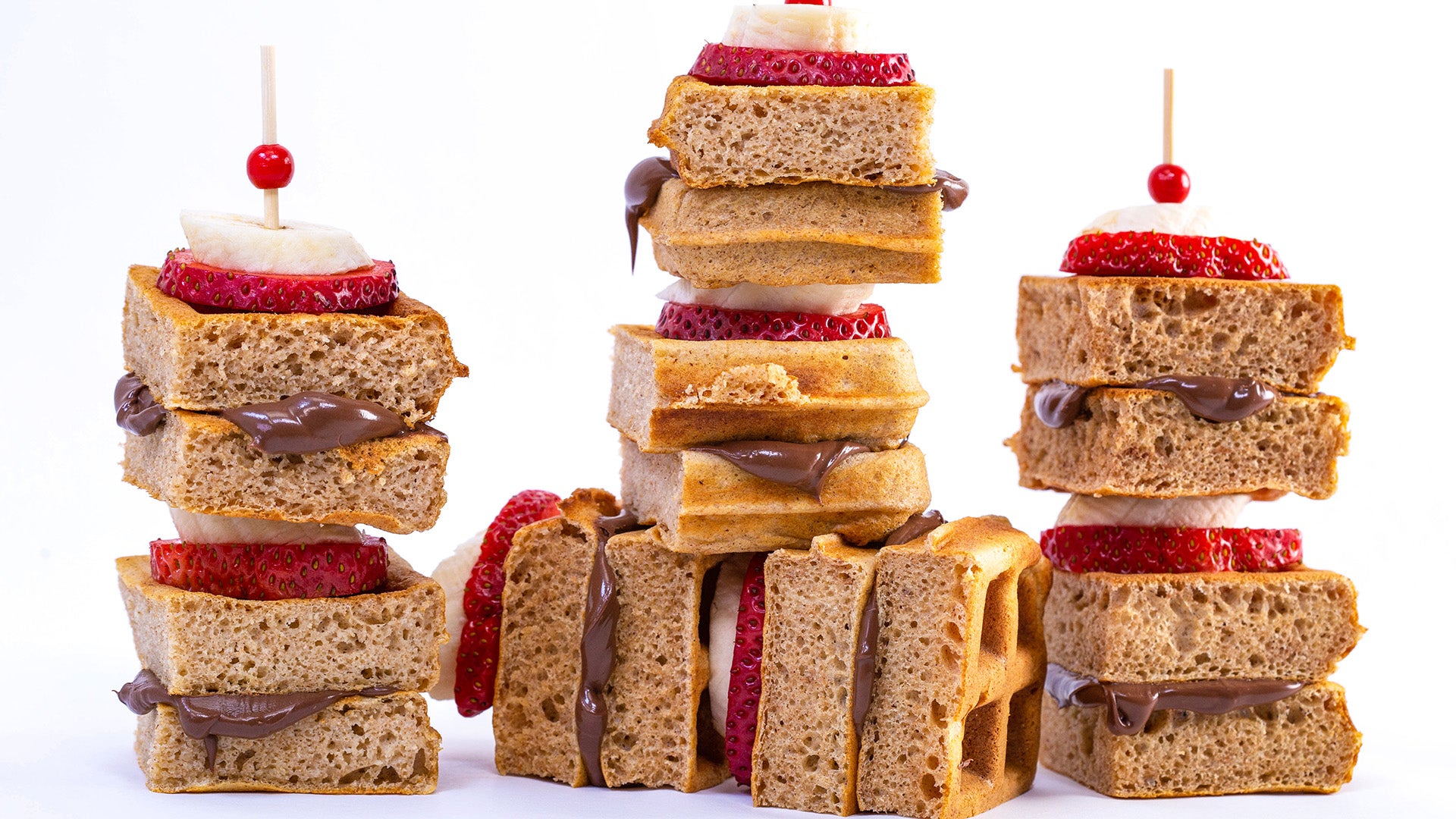 How To Make Nutella® Waffle Skewers By Mary Giuliani
No-stress oven-baked pancakes that can feed a crowd get spread with Nutella and topped with hazelnuts.
Ingredients
4 tablespoons melted butter, divided
2 cups flour
¼ cup sugar
2 teaspoons baking powder
1 teaspoon baking soda
½ teaspoon salt
2 cups buttermilk
2 eggs, beaten
1 teaspoon pure vanilla extract
Nutella, for spreading
Chopped toasted hazelnuts, for sprinkling (optional)
Preparation
Preheat oven to 500˚F degrees. Brush a rimmed 11-by-17-inch baking sheet with 2 tablespoons melted butter.
In a large bowl, whisk together flour, sugar, baking powder, baking soda and salt. In a separate bowl, whisk the buttermilk, eggs, vanilla, and remaining 2 tablespoons butter. Using a fork, stir the wet ingredients into the dry ingredients until just combined (do not overmix; lumps will remain).
Pour the batter onto the prepared baking sheet, using a spatula to spread into an even layer.
Place the baking sheet in the oven and immediately lower the temperature to 400˚F. Bake until the pancake is golden and springs back to the touch, 18 to 22 minutes. Let cool for 10 minutes before slicing into squares.
Spread each pancake with Nutella and, if desired, sprinkle with the hazelnuts.