How To Make a Surf 'n' Turf Caesar Salad | #StayHome With Rachael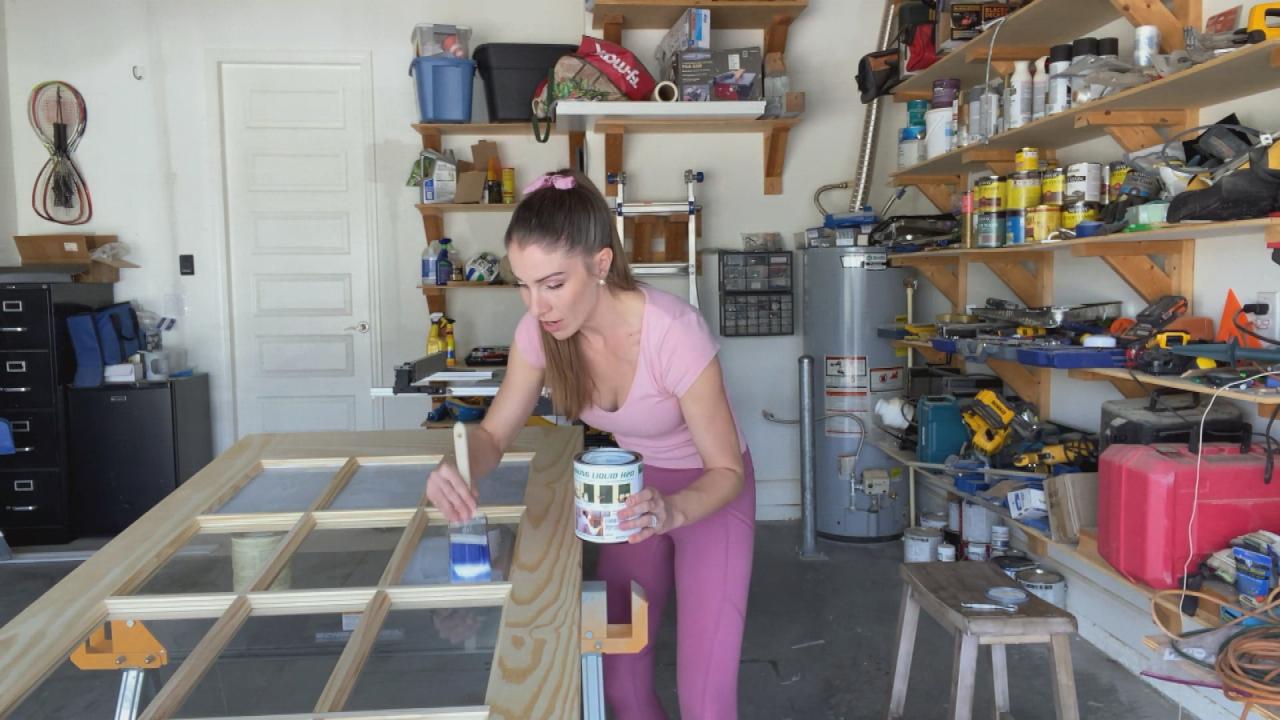 We Asked a DIY Pro to Test This Liquid Alternative To Painter's …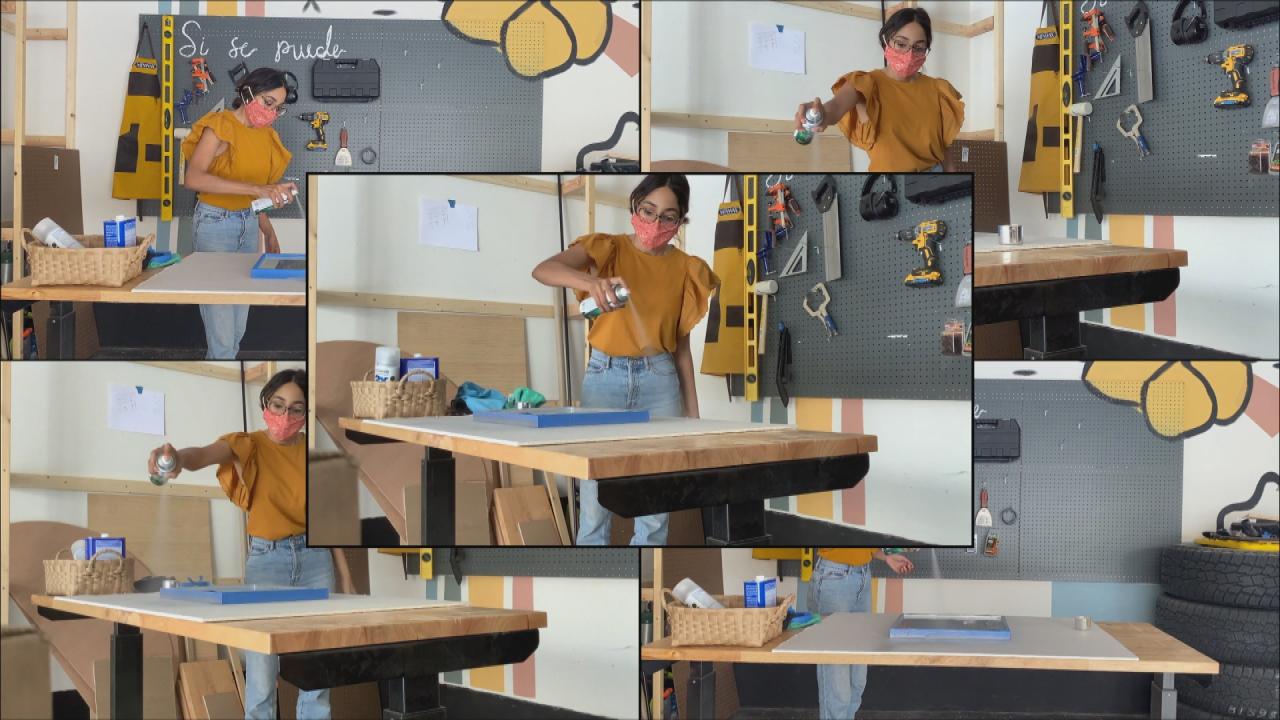 We Test Mirror Effect Spray Paint That Claims To Turn Regular Gl…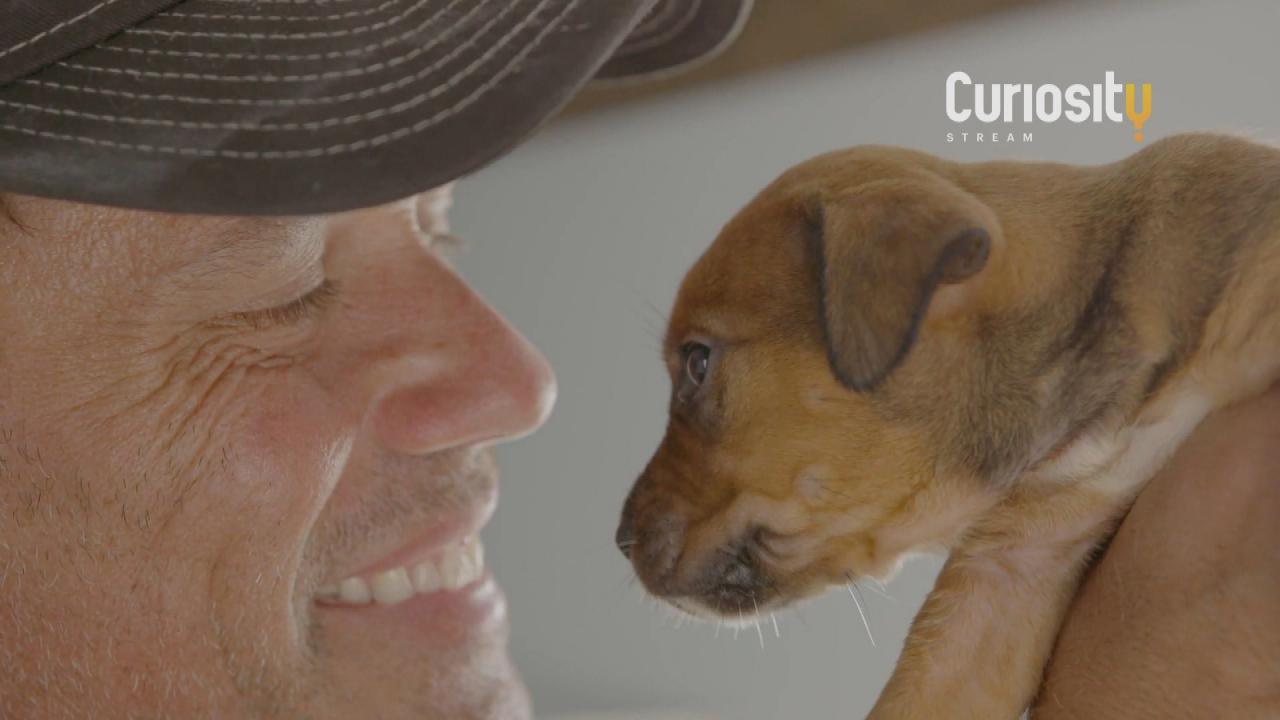 Cinematographer Uses Drones To Rescue Animals Around The World |…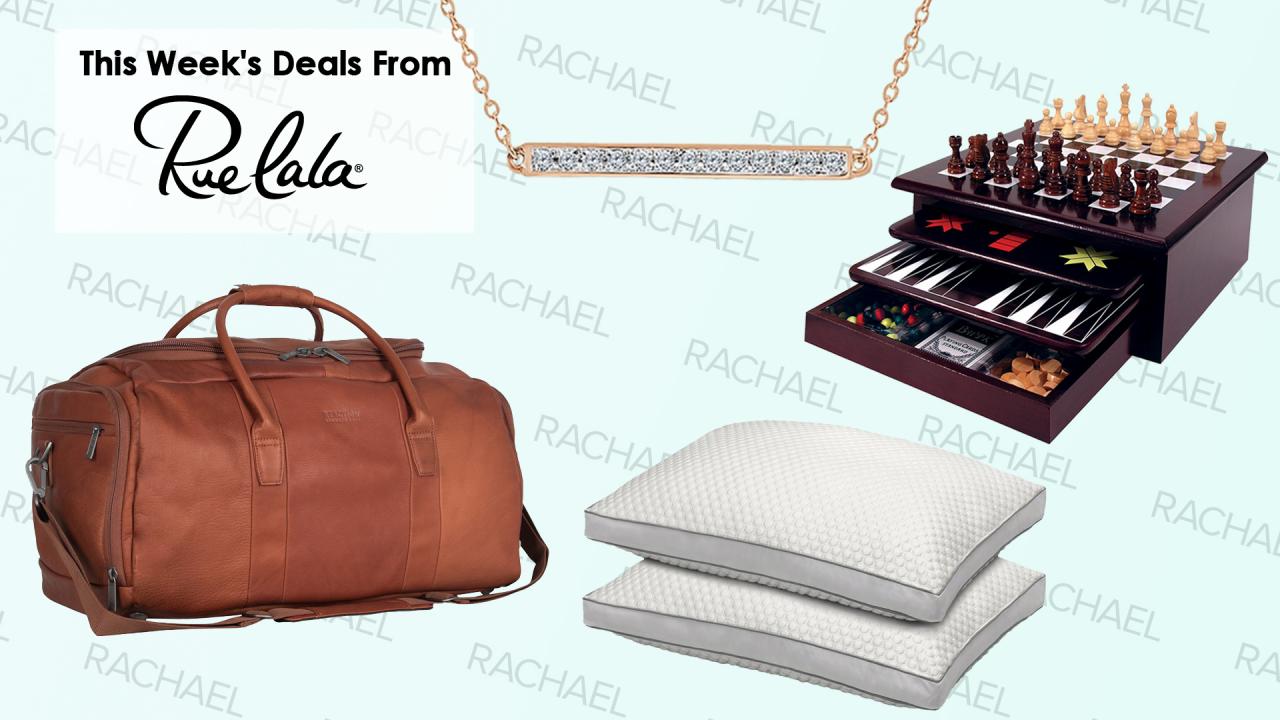 Deals From Rue La La: Cooling Hypoallergenic Gel Fiber Pillows, …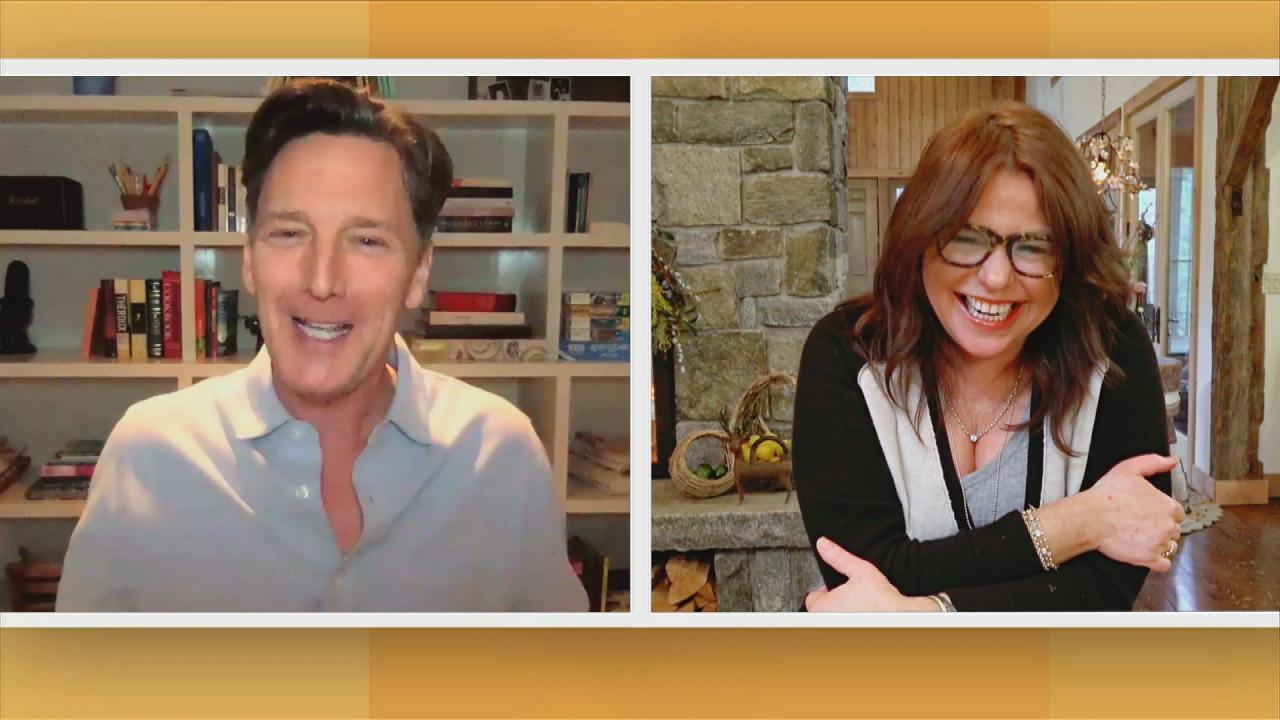 Andrew McCarthy's Son Calls Weekend At Bernie's The Stupidest Mo…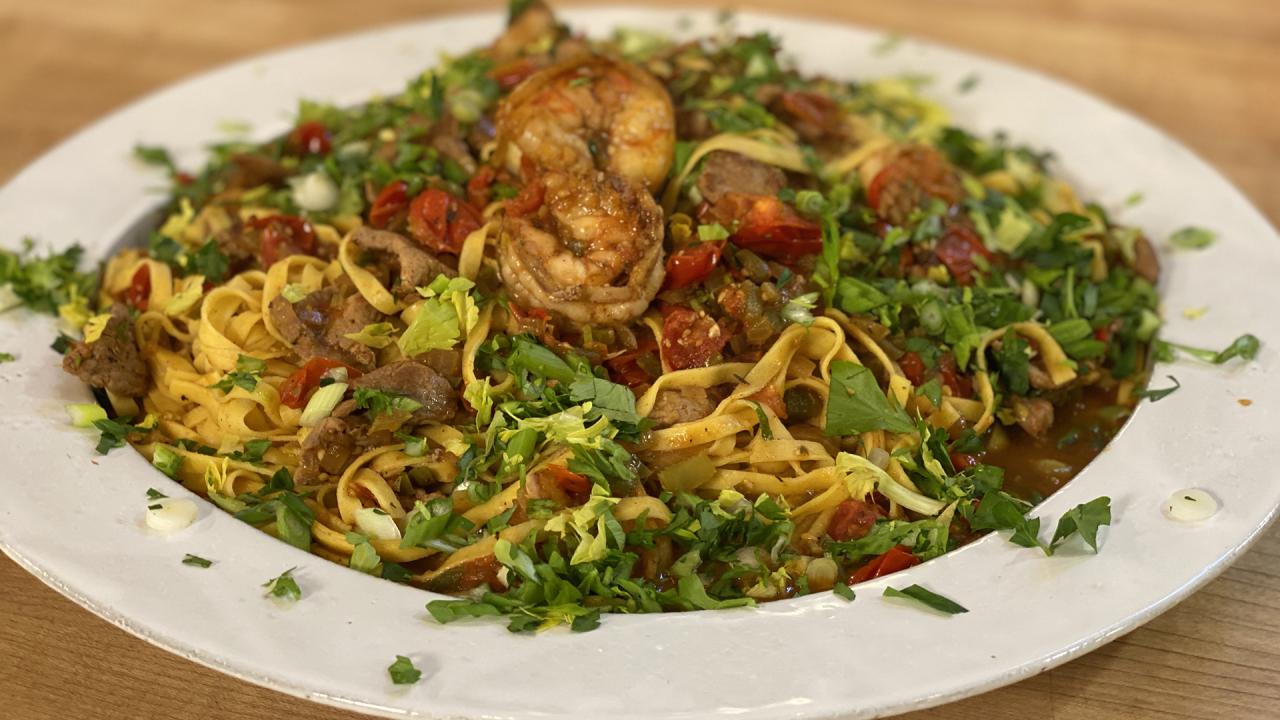 How To Make Jambalaya-Style Pasta with Spicy Pork (or Chicken) a…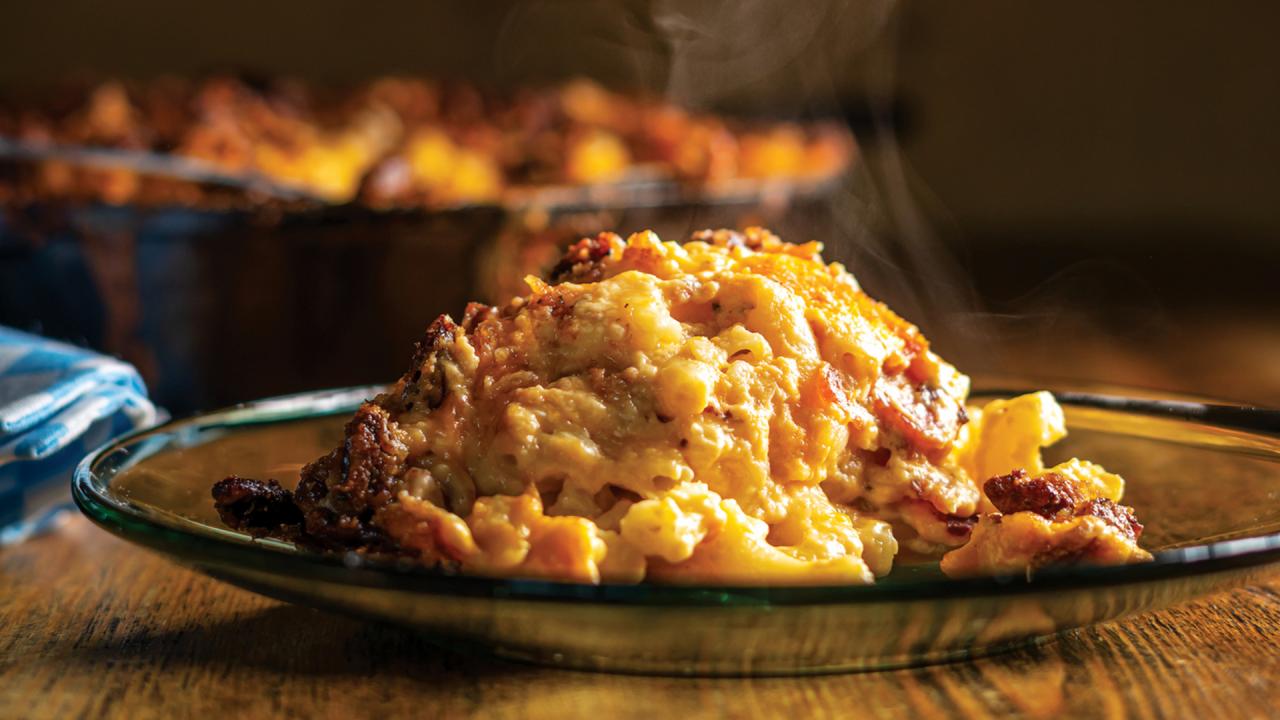 Bacon-Praline Macaroni and Cheese | The Twisted Soul Cookbook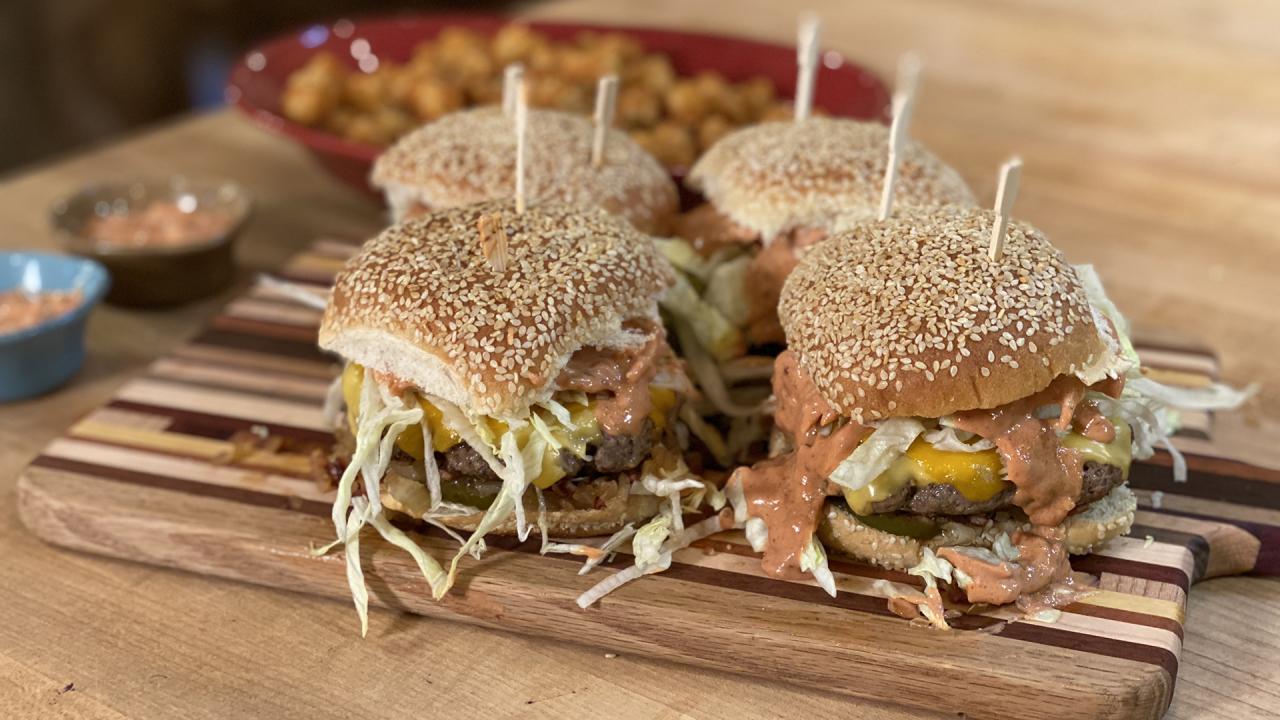 Spicy Big Smack Burgers With Smoky Onions + Denis Leary & Rach T…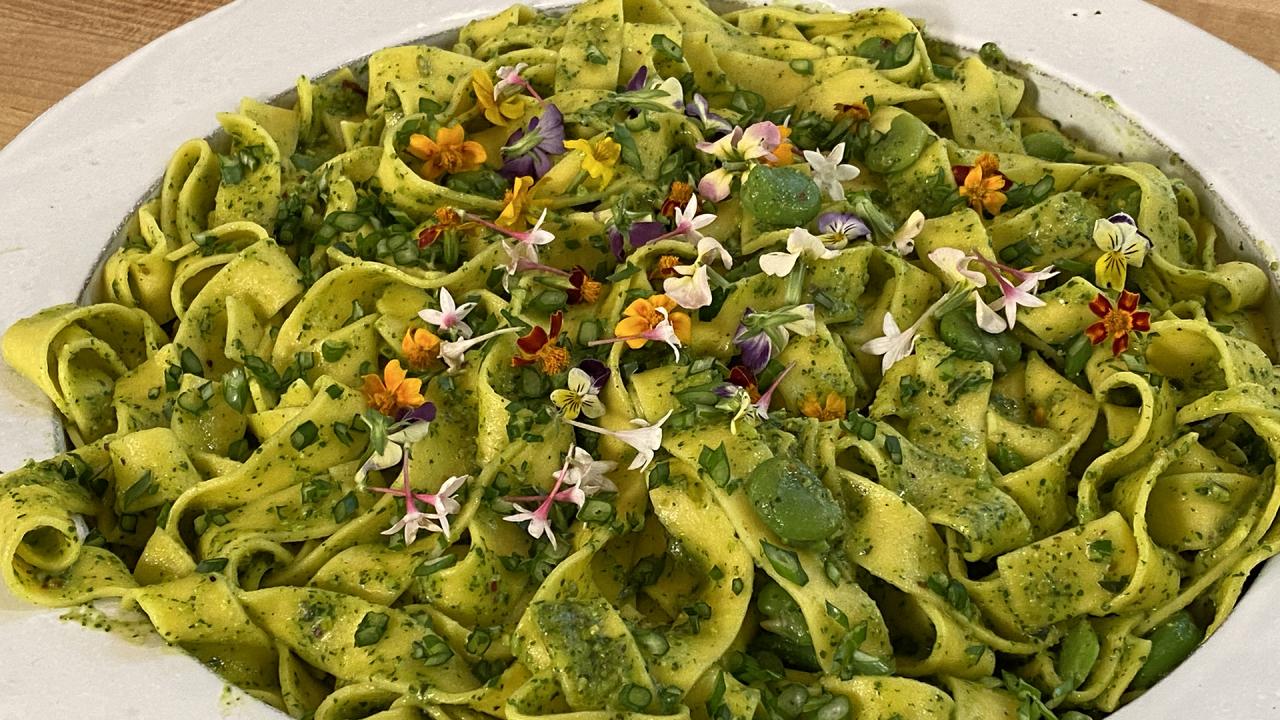 How To Make Tagliatelle with Fava and Herb Pesto | Rachael Ray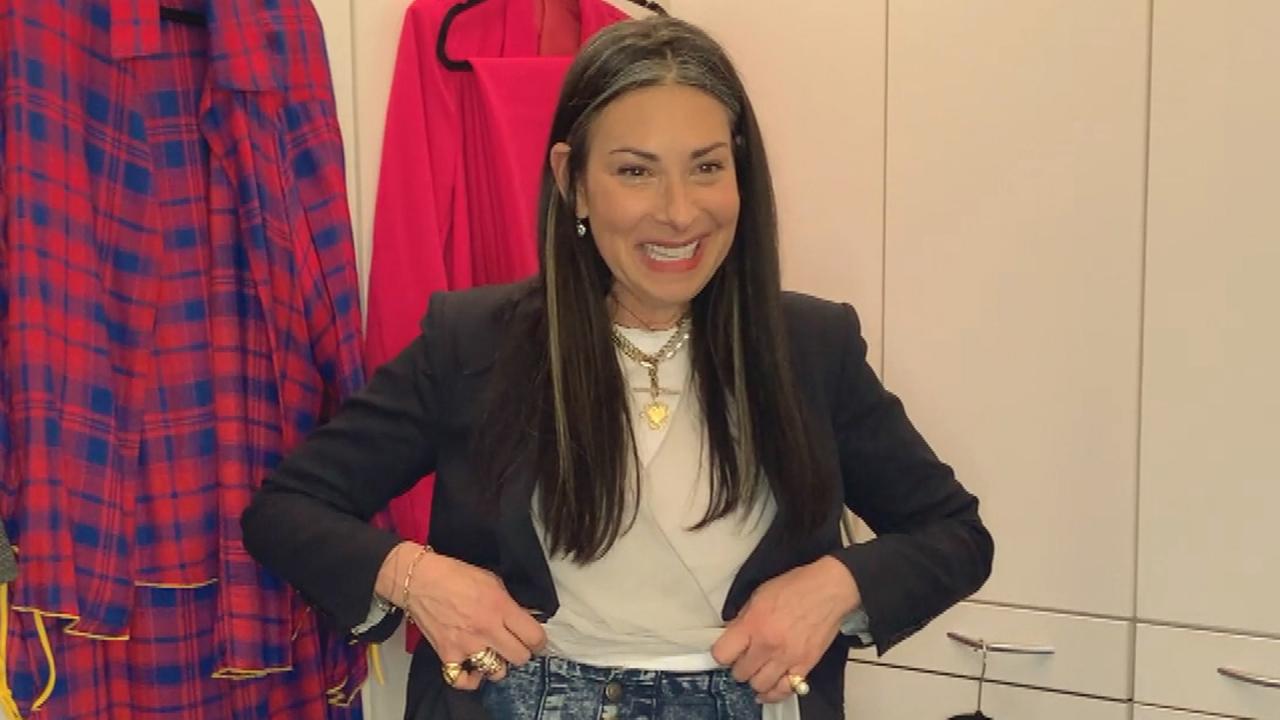 Stylist Stacy London Says Skinny Jeans Will Never Die—Here's Why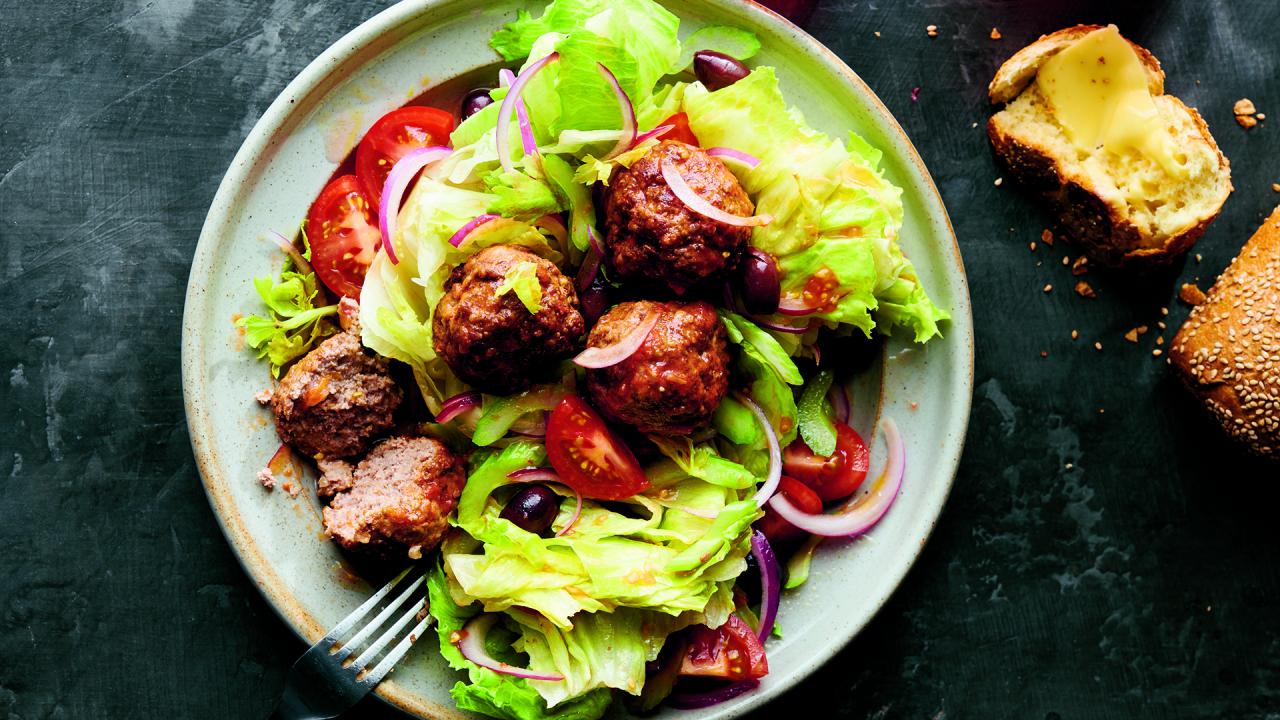 Sam Sifton's Meatball Salad | The New York Times Cooking No-Reci…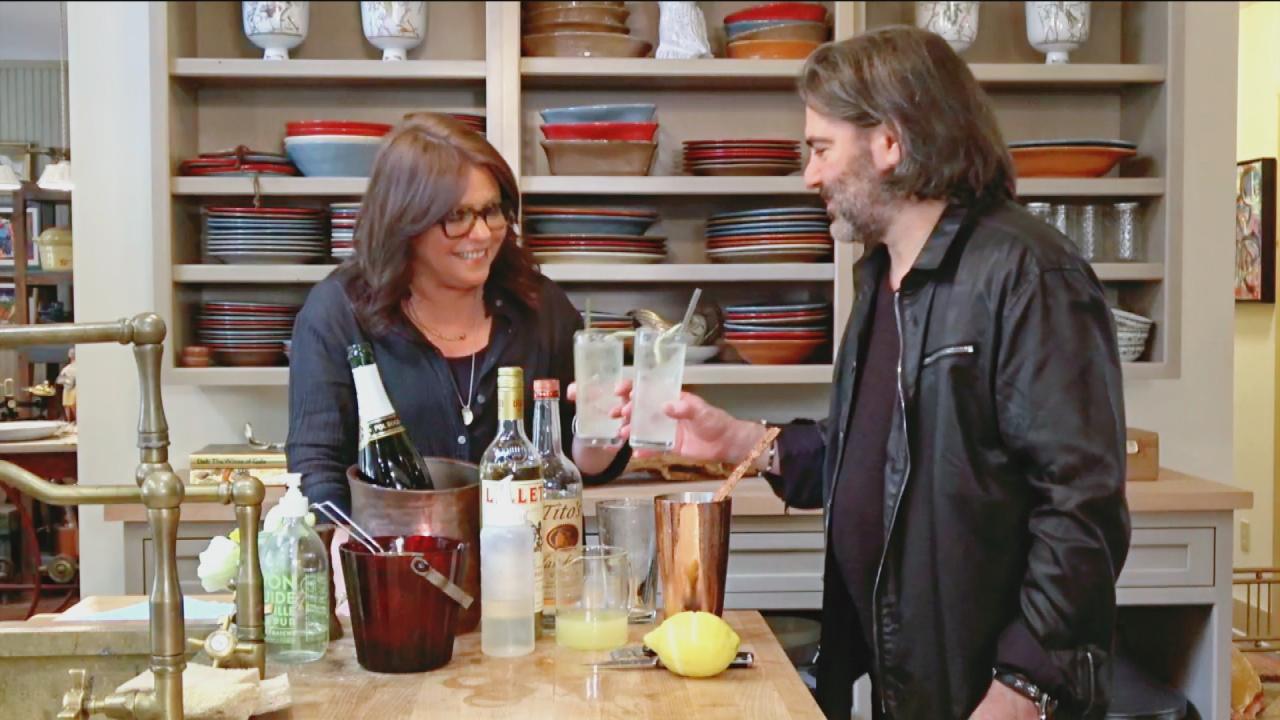 How To Make John's "Sundays With Mom" Champagne Cocktail | John …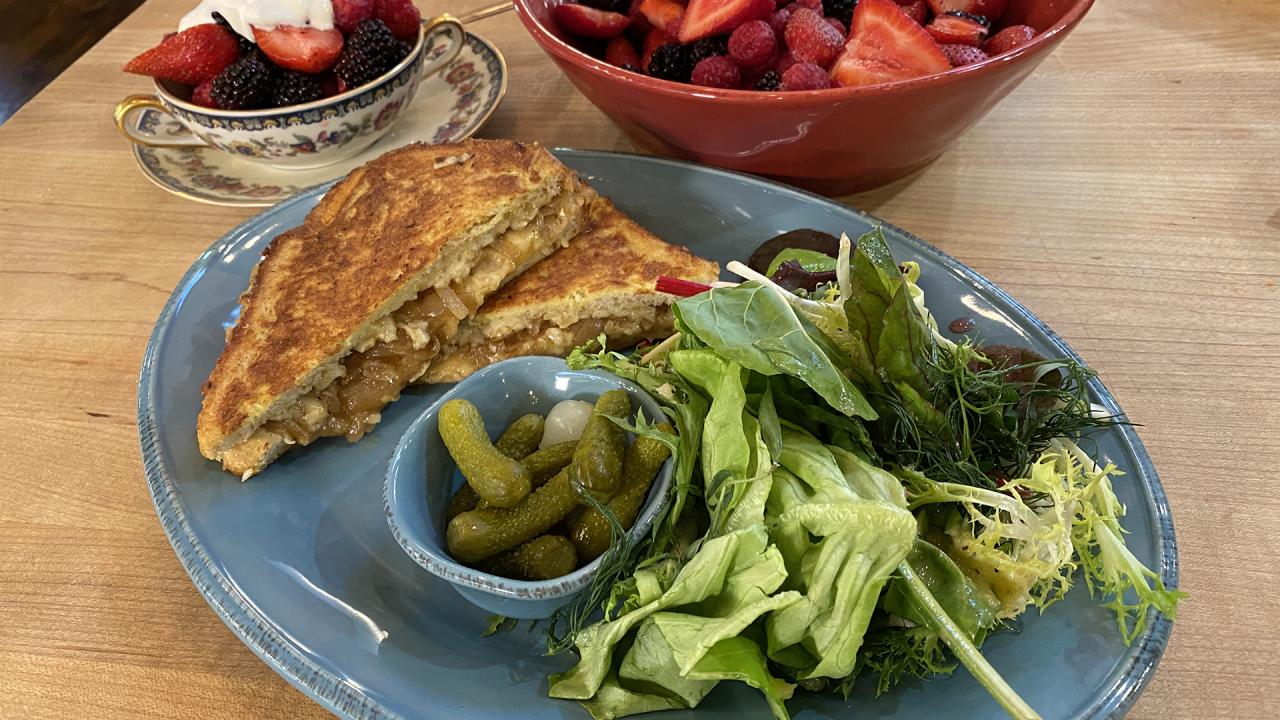 How To Make French Onion Monte Cristo with Spring Greens Salad |…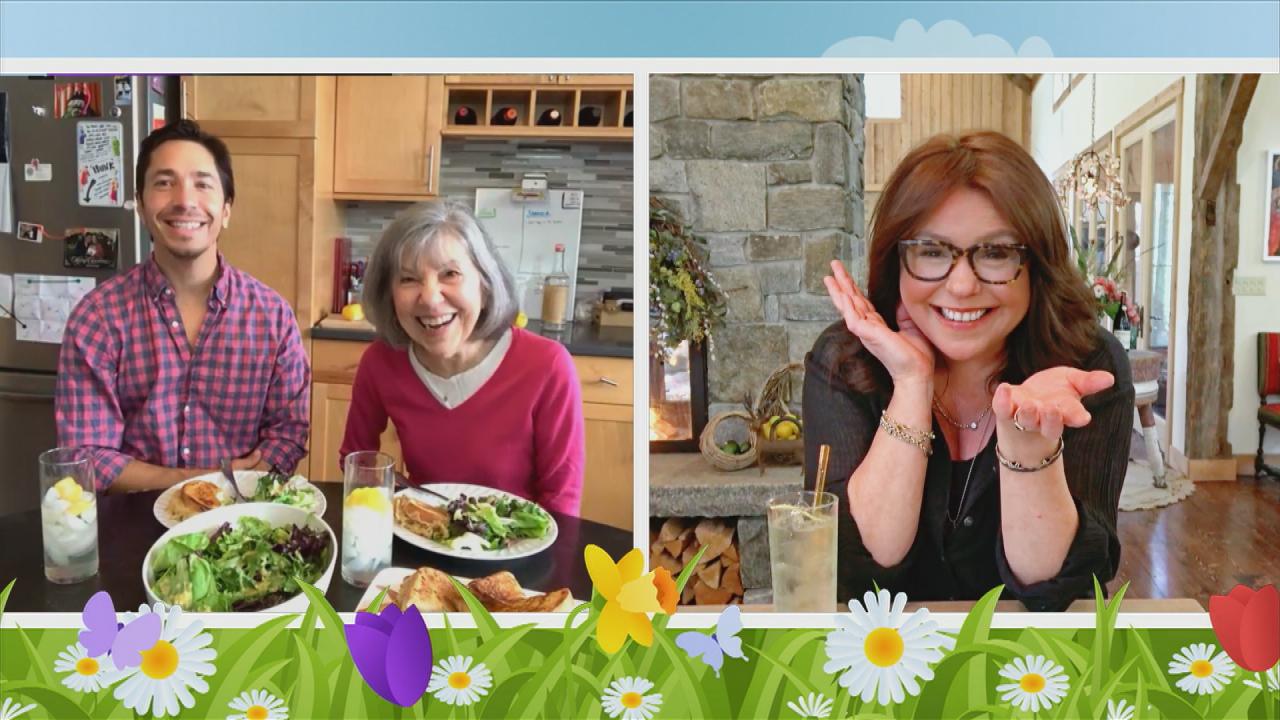 Justin Long's Mom Adorably Reveals What He Was Like When He Was …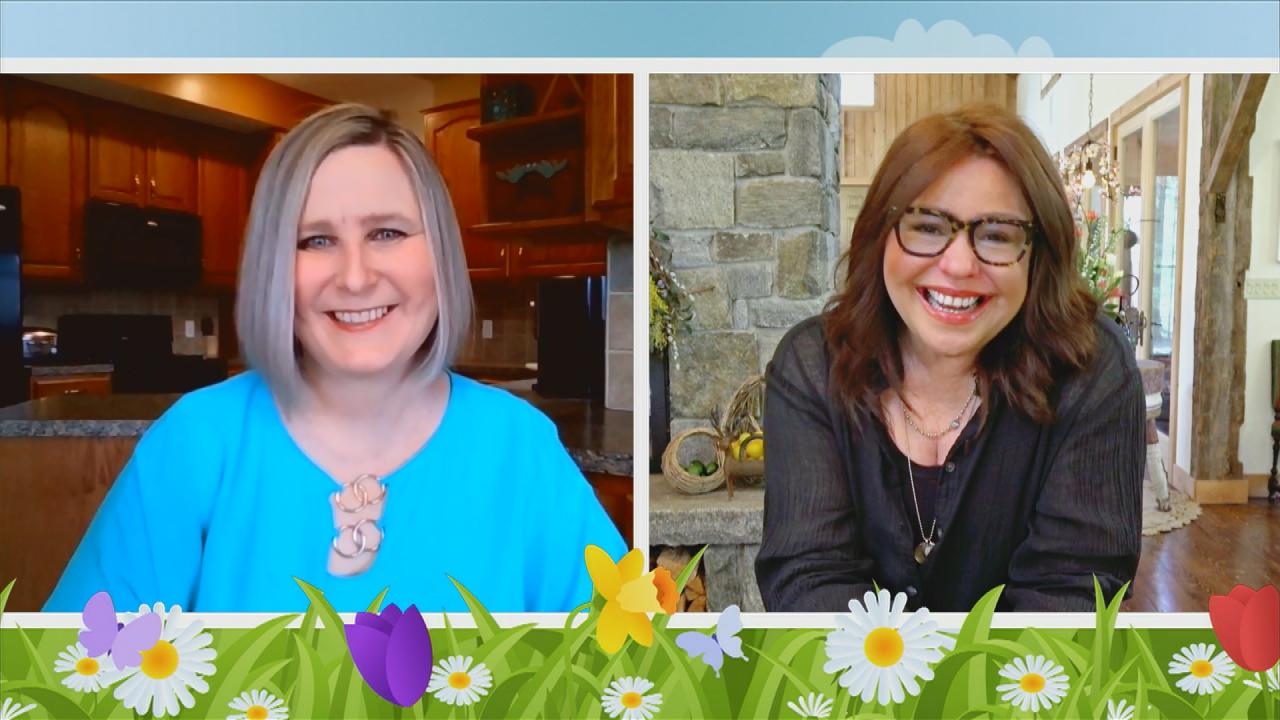 We Celebrate a Teacher Who Makes Every One of Her Students a Per…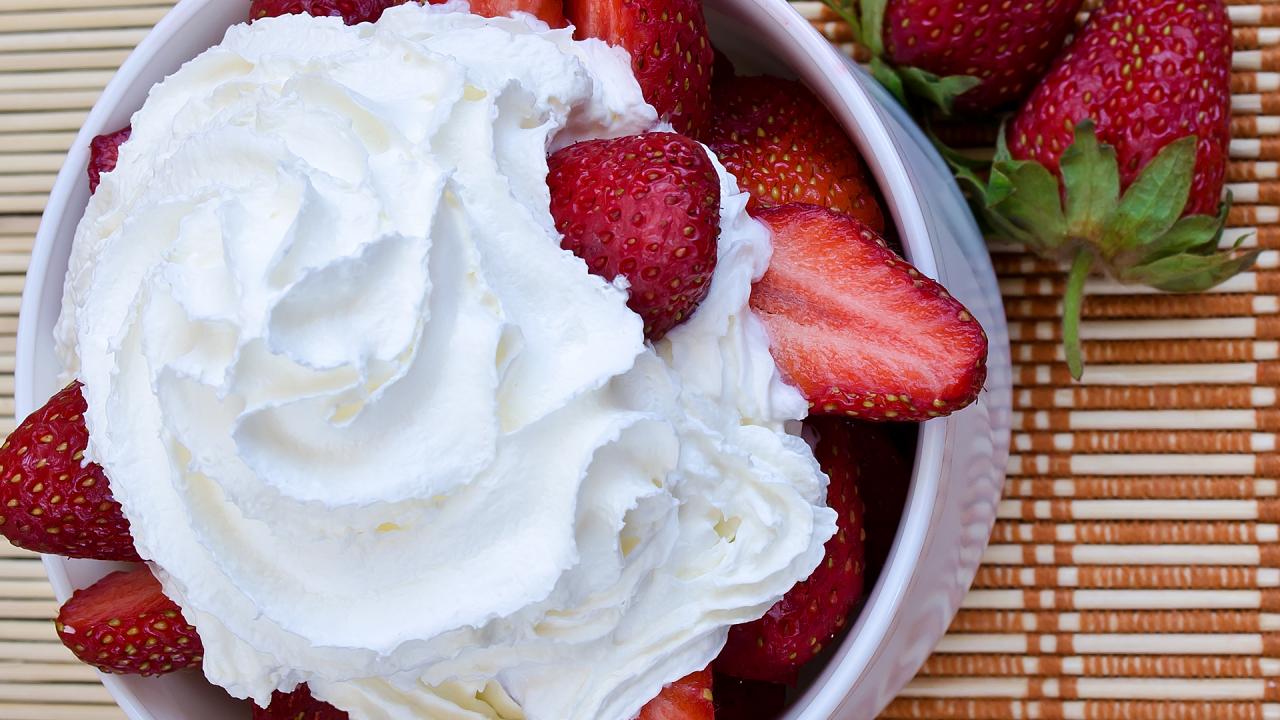 How To Make Boozy Berries | Rachael Ray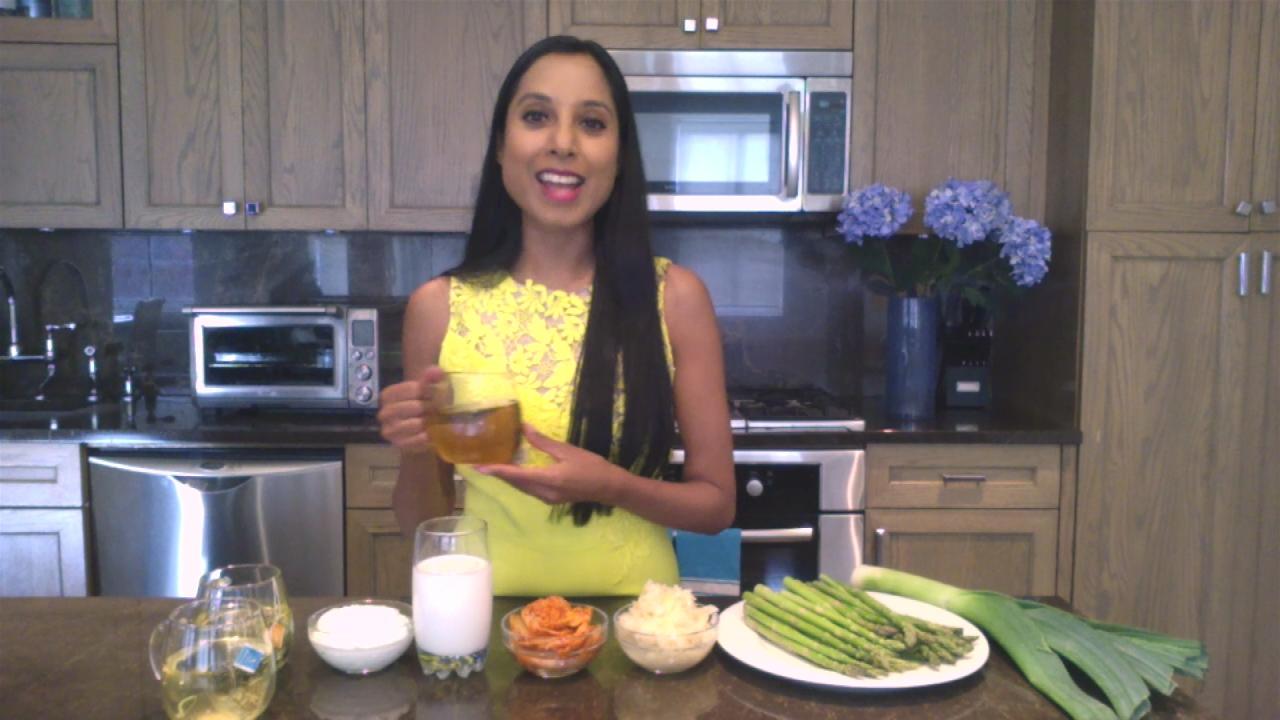 A Doctor's Favorite Types Of Calming Teas For Stress | Gastroent…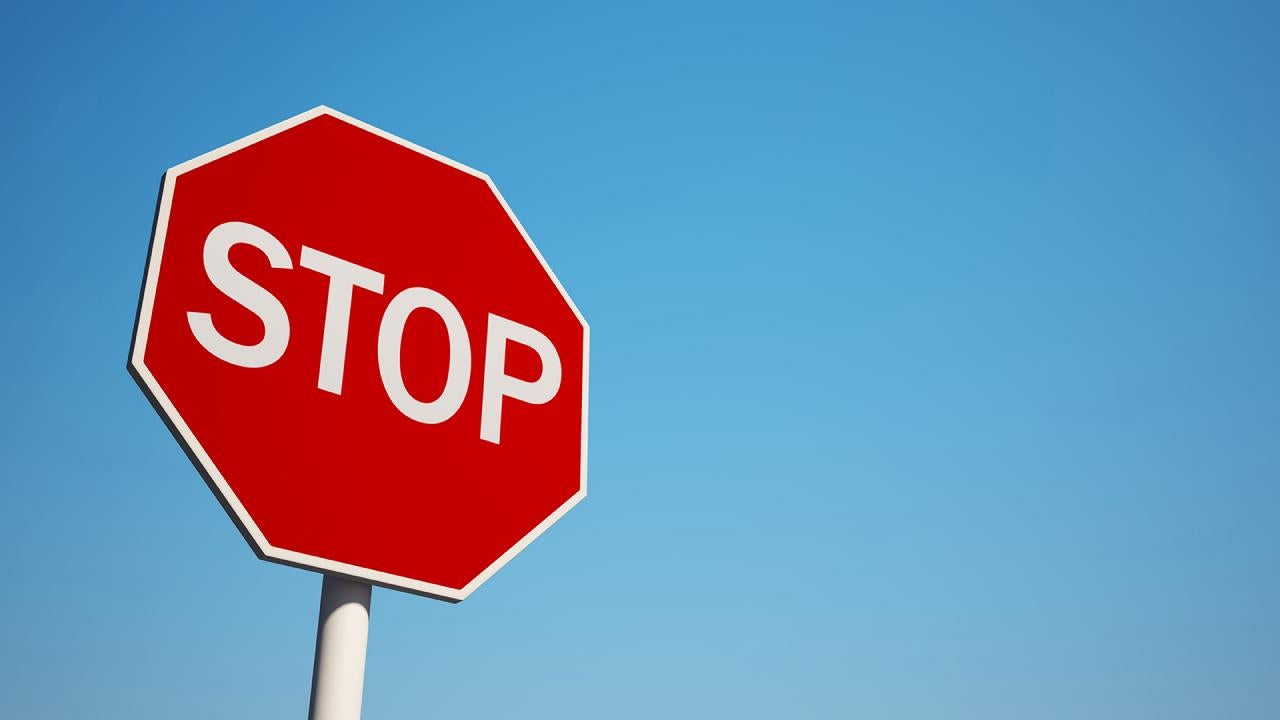 A Visual Trick That Could Help Stop Anxious Thoughts Instantly |…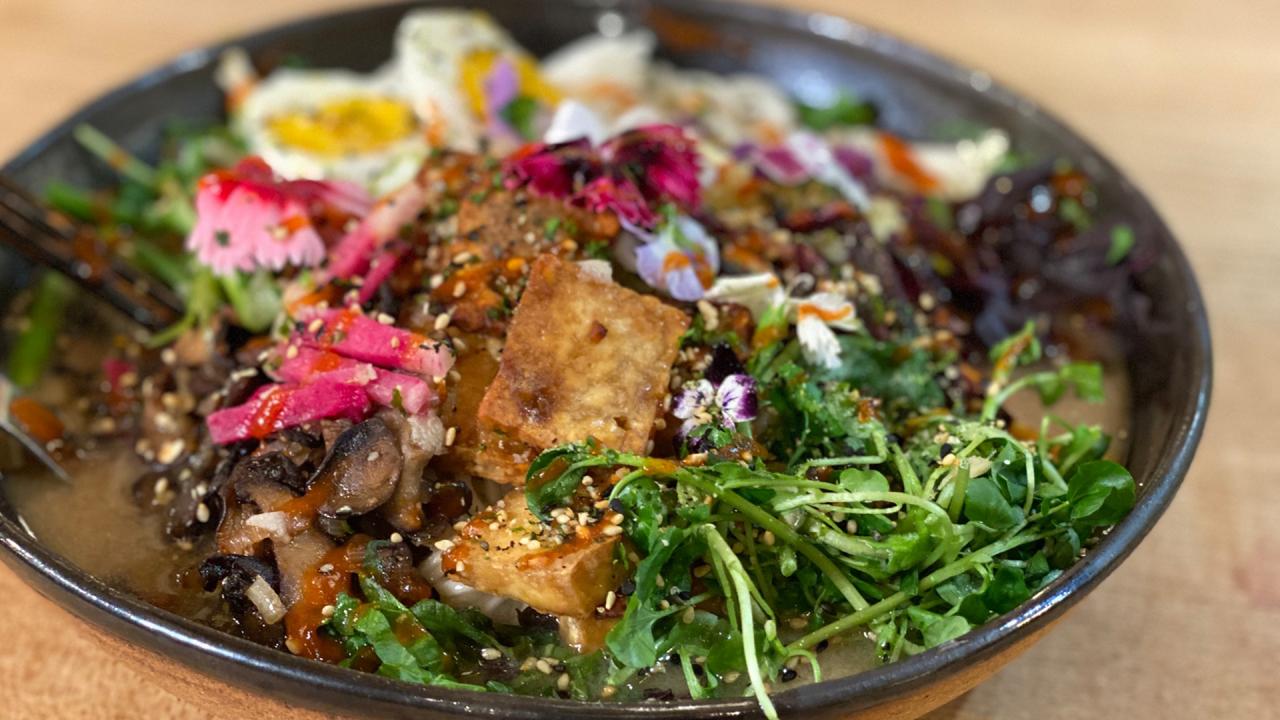 How To Make Ramen with Sesame-Miso Broth and Baked Crispy Tofu |…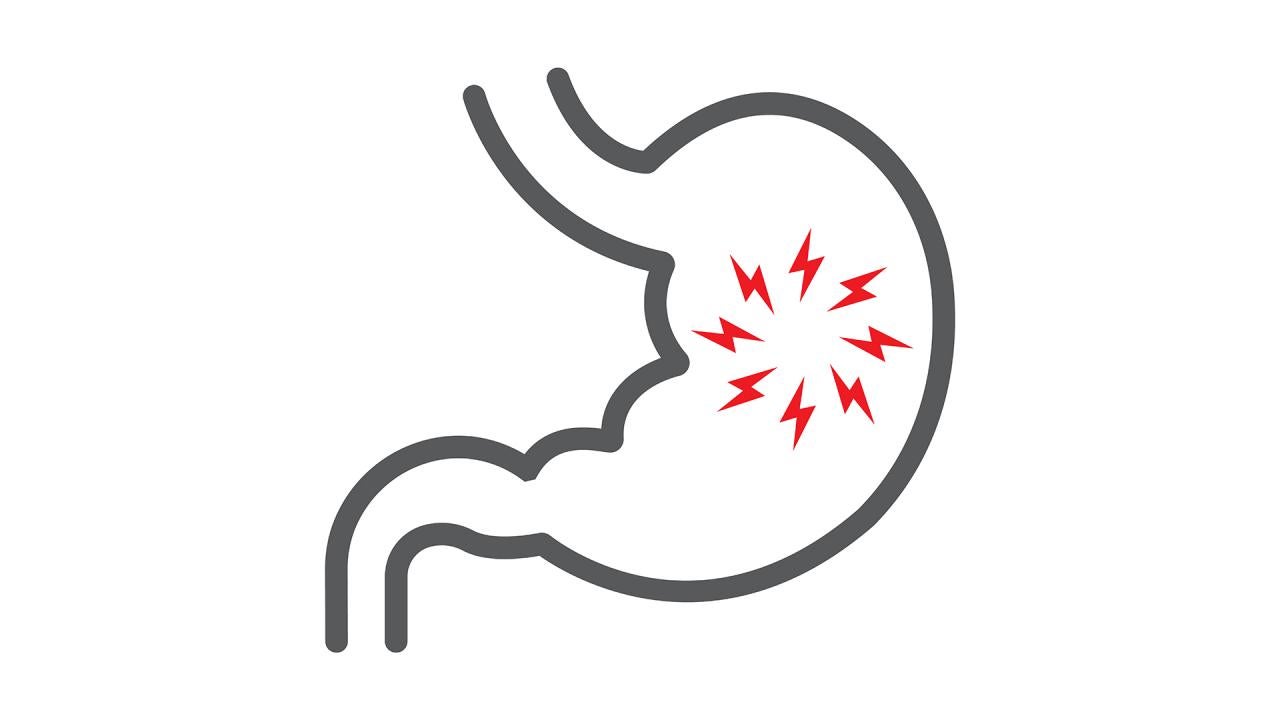 4 Ways Stress Could Be Hurting Your Stomach + Tips For Relief | …
Each product has been independently selected by our editorial team. We may receive commissions from some links to products on this page. Promotions are subject to availability and retailer terms.
The classic Caesar salad goes Surf 'n' Turf with grilled shrimp, steak + garlic croutons.
For an "Upstate-style" twist on this recipe, Rach adds bacon bits and smoked blue cheese crumbles.
Rach's Tip: Bake your bacon on a slotted pan in your oven at 375˚F to 400˚F for 15 to 18 minutes.
Trying pairing it with John's Amalfi Spritzer Cocktail.
Ingredients
For the shrimp:
1 ½ to 2 pounds large shrimp, peeled and deveined
About 1 teaspoon granulated garlic
1 teaspoon red pepper flakes
About 1 tablespoon chopped fresh parsley, or 1 teaspoon dried
¼ cup extra-virgin olive oil (EVOO)
Salt
1 lemon, halved
For the steak:
2 to 3 pounds thin boneless strip steaks or flatiron or flank steaks
Kosher salt and pepper
Vegetable or olive oil spray
For the dressing:
4 cloves garlic
2 lemons, juiced
About 2 tablespoons Worcestershire sauce
2 tablespoons Dijon mustard
4 to 5 anchovy filets
2 rounded teaspoons coarse black pepper
About ⅔ cup extra-virgin olive oil (EVOO)
1 cup grated Pecorino Romano or a combination of Pecorino and Parmigiano-Reggiano
For the Garlic Bread:
One 12- to 14-inch loaf ciabatta bread, halved horizontally
4 tablespoons extra-virgin olive oil (EVOO)
4 tablespoons butter
4 cloves garlic, chopped or grated
1 cup either/or combined grated Parmigiano-Reggiano and Pecorino Romano
2 tablespoons chopped fresh thyme
¼ cup chopped fresh parsley
For the salad:
12 cups chopped romaine or gem romaine lettuce
Bacon bits, optional
Smoked blue cheese crumbles, optional
Preparation
For the shrimp, combine shrimp, garlic, red pepper, parsley, salt and EVOO. Thread on metal skewers and grill over medium-high to high heat with lemon halves to opaque and lightly browned at edges, 1 to 2 minutes on each side. Douse with lemon juice.
For the steak, bring meat to room temperature and pat dry. Season liberally with kosher salt and coarse pepper. Grill meat 6 to 7 minutes for pink centers over medium-high heat, turning occasionally, then rest 5 minutes and slice against the grain.
For the dressing, combine ingredients in food processor. Puree into smooth dressing and adjust pepper and cheese if needed.
For the garlic bread, arrange bread on foil-lined tray and preheat oven with center rack to 400˚F.
Combine EVOO and butter in dish for microwave or small pot, add garlic and heat to infuse flavor. Brush onto bread liberally and top with cheese and herbs. Bake to deeply golden, then cool to handle and cut into bite-sized pieces.
For the salad, dress greens and ¾ of the bread with dressing and arrange on very large board or platters and top with shrimp, steak and remaining garlic bread. Serve with bacon bits and blue cheese crumbles if using.