How To Make Beef 'n' Queso Macaroni By Rachael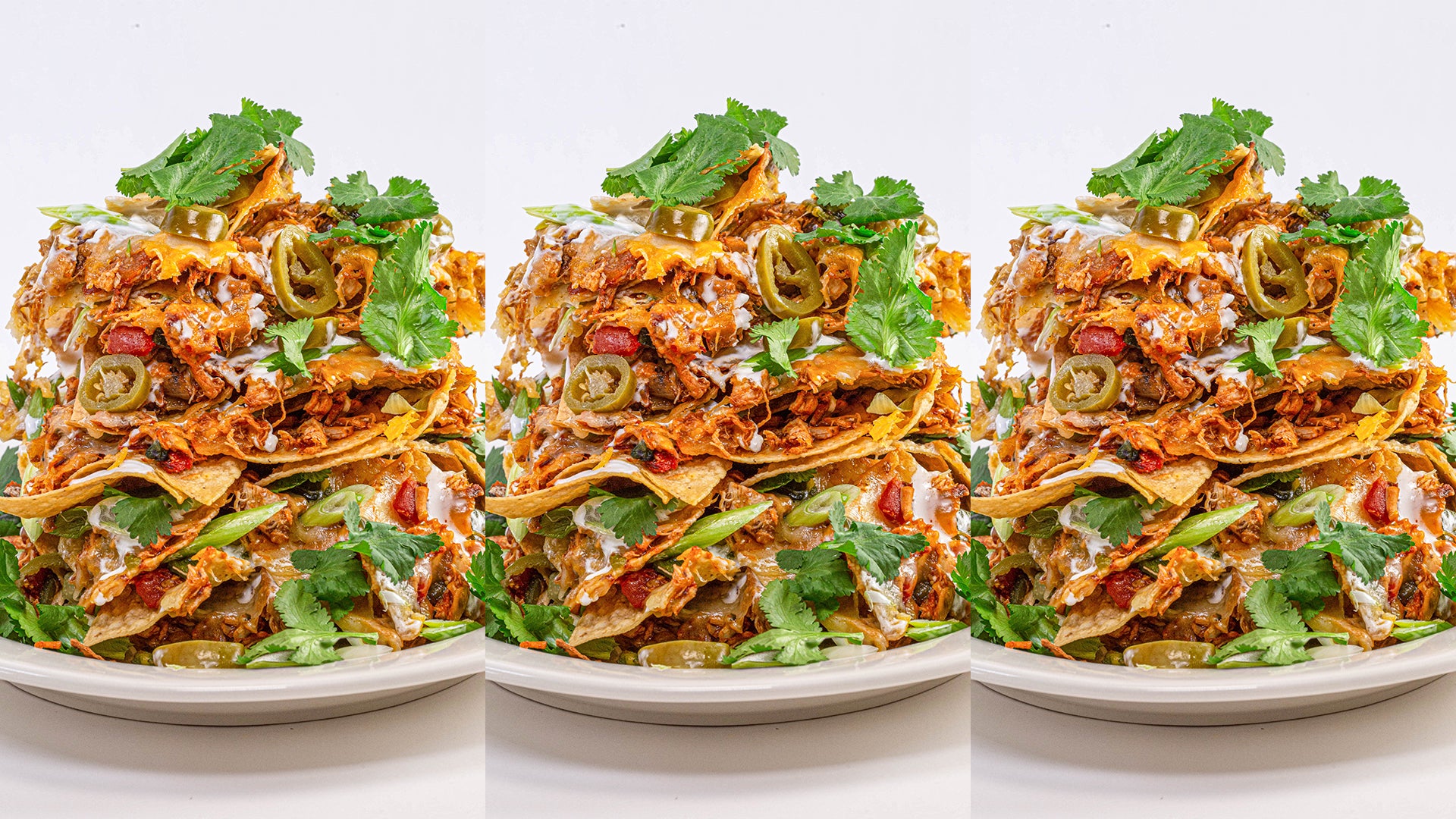 How To Make Chicken Tinga Nachos By Rachael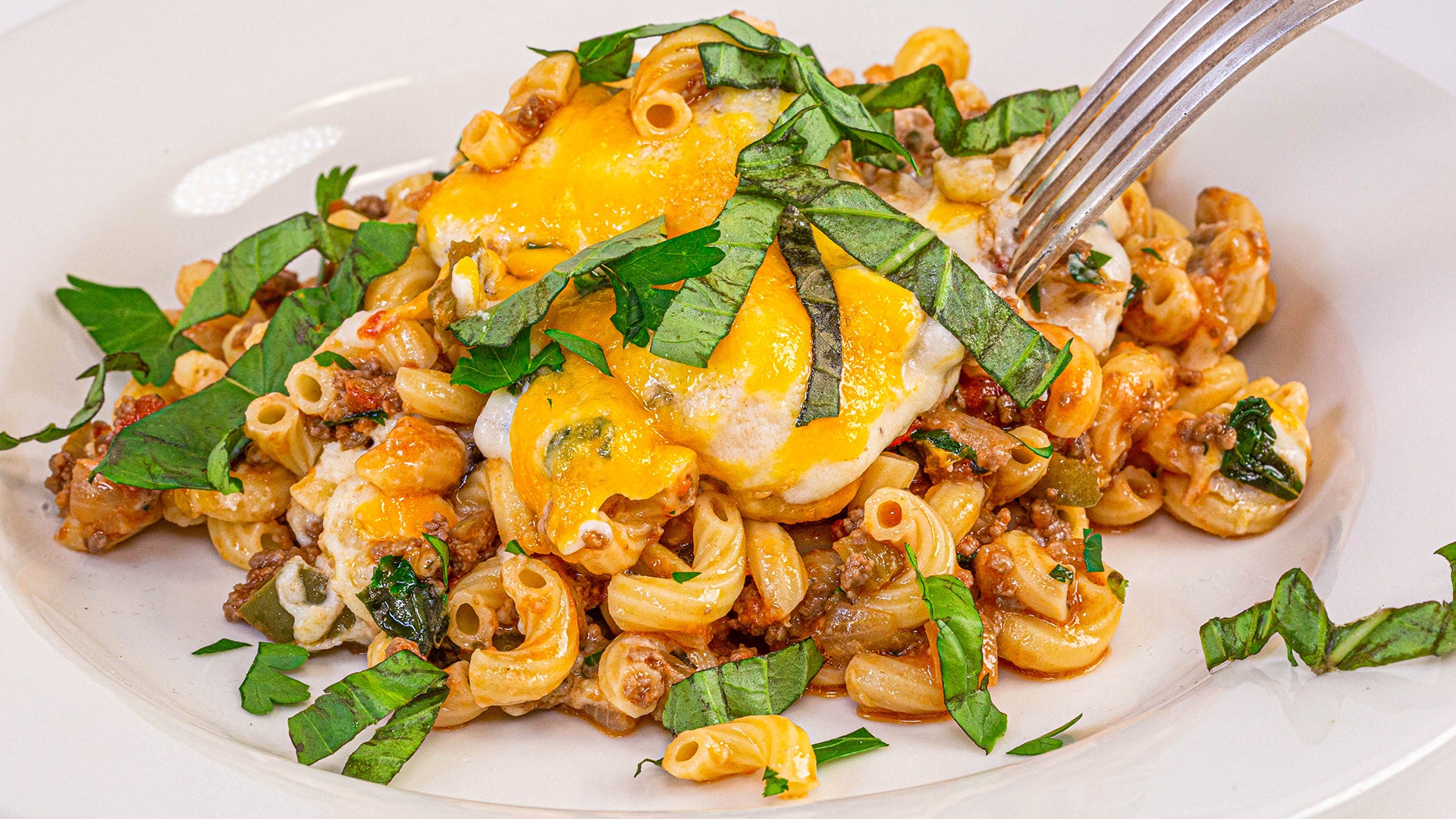 How To Make Macaroni & Beef Casserole By Rachael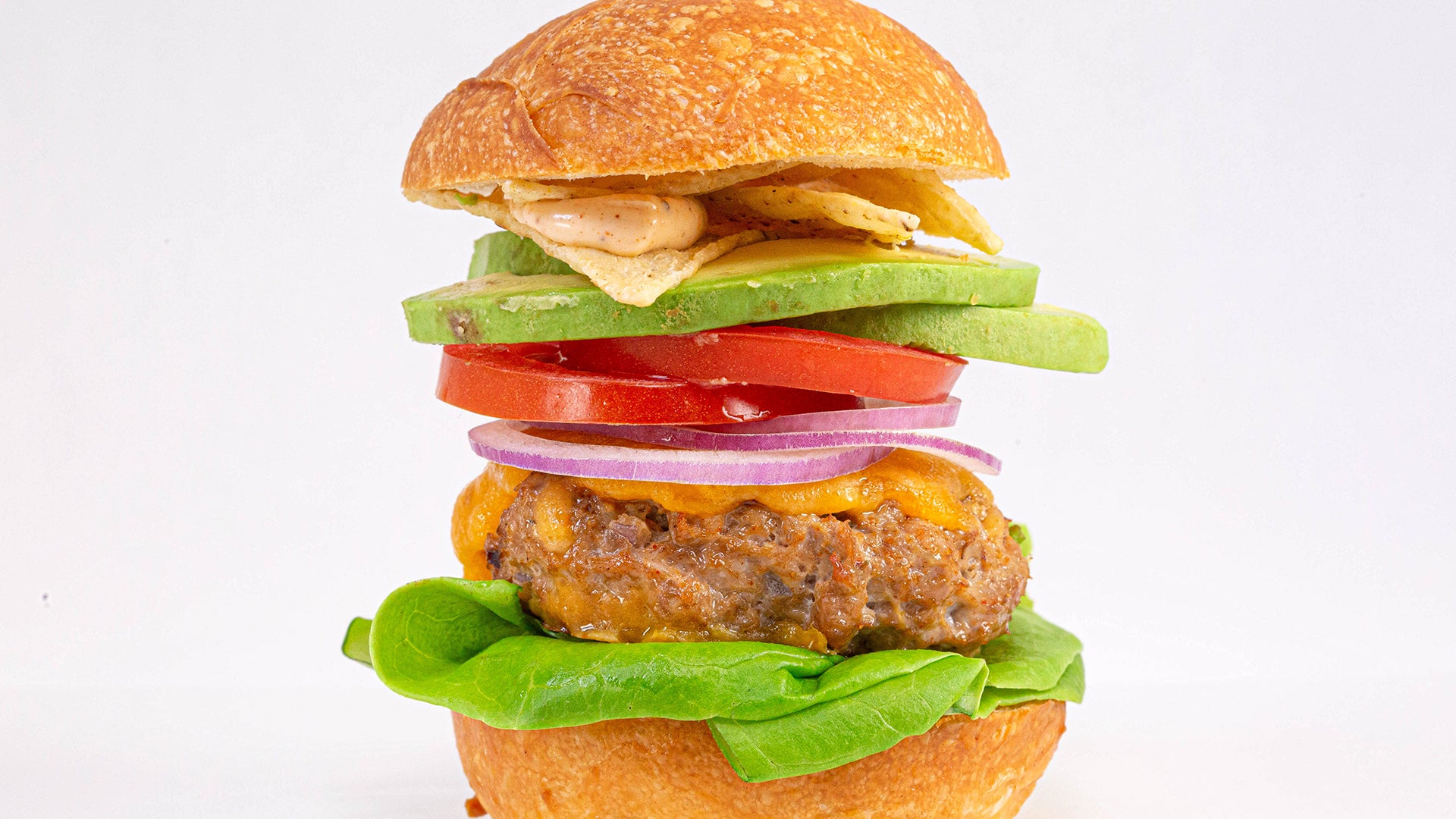 How To Make Southwestern Turkey Sliders By Emeril Lagasse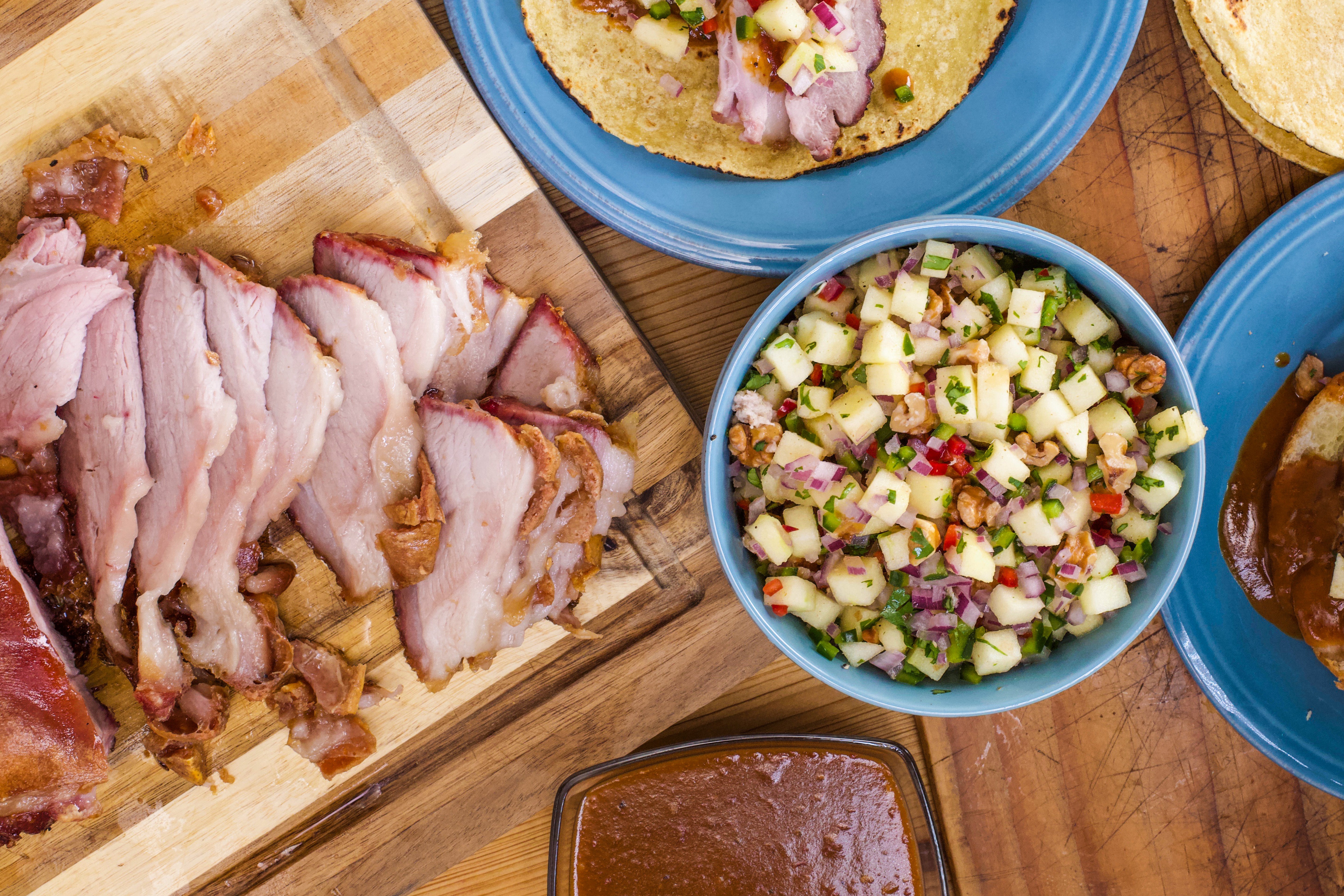 How to Make Pork Roast by Rachael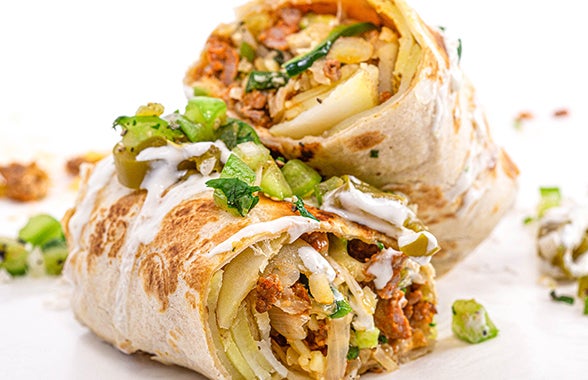 How To Make Crispy Chorizo & Potato Burritos By Rachael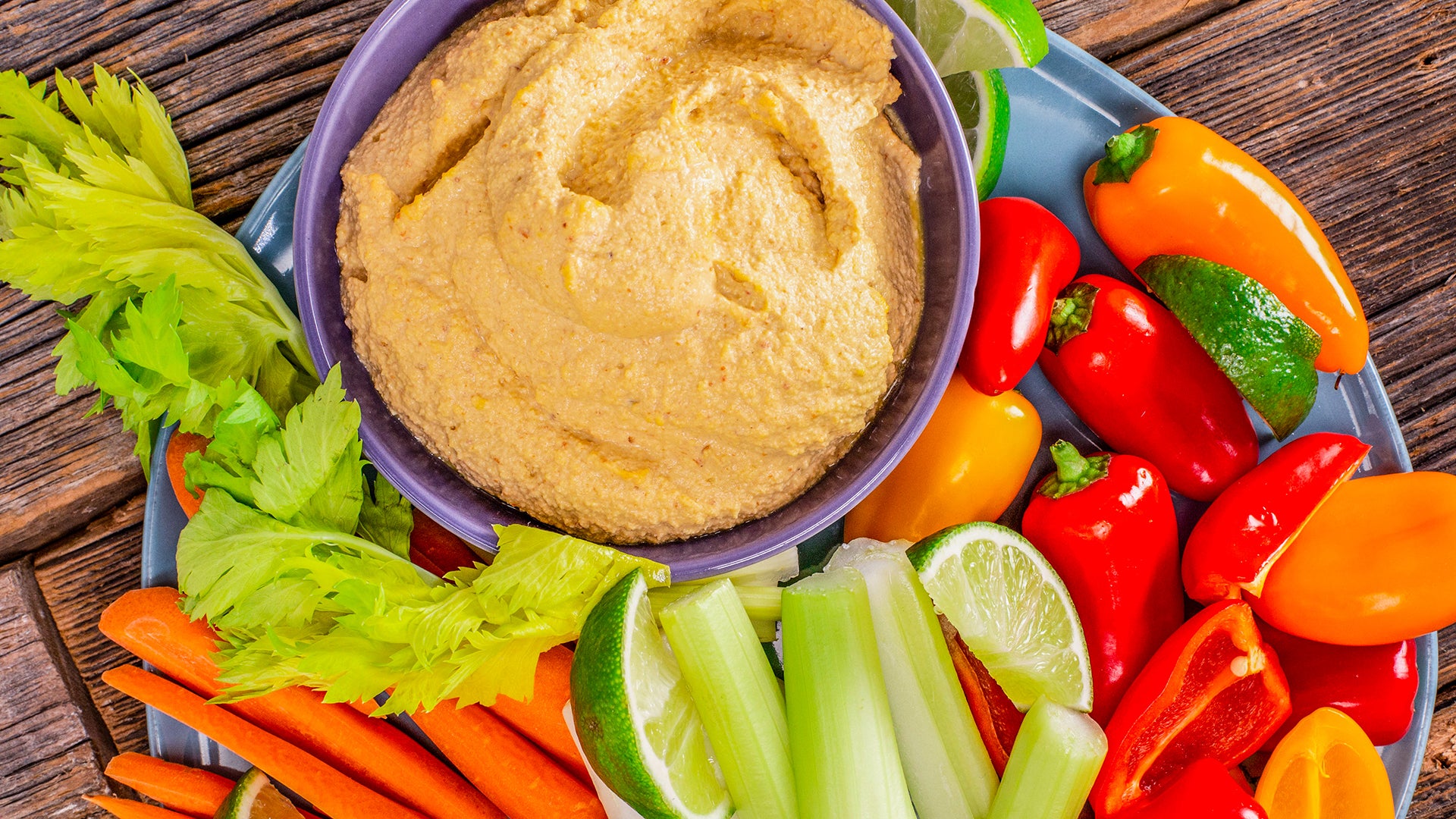 How To Make Chipotle Cashew Dip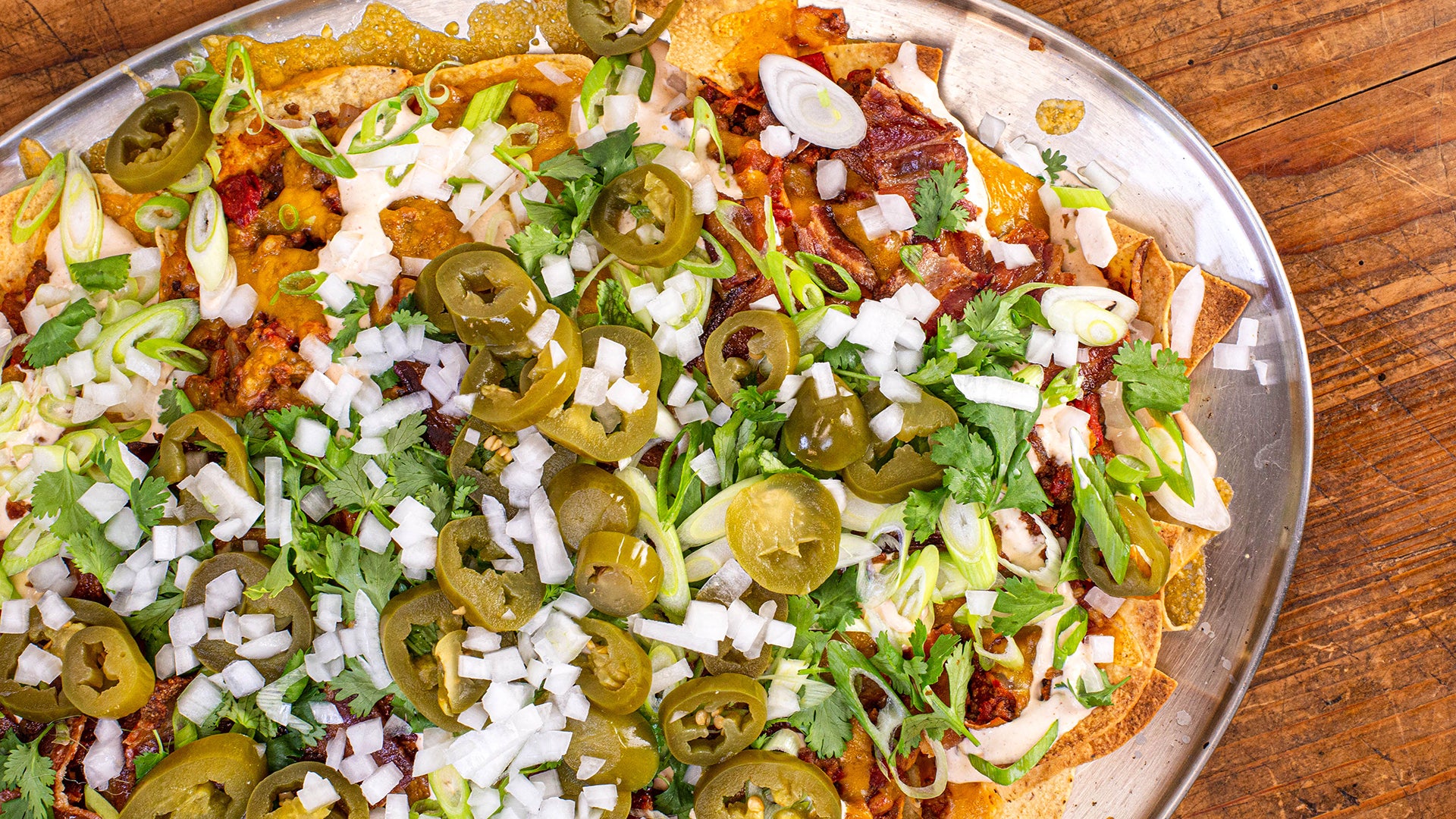 How To Make Smoky Sloppy Joe Nachos By Rachael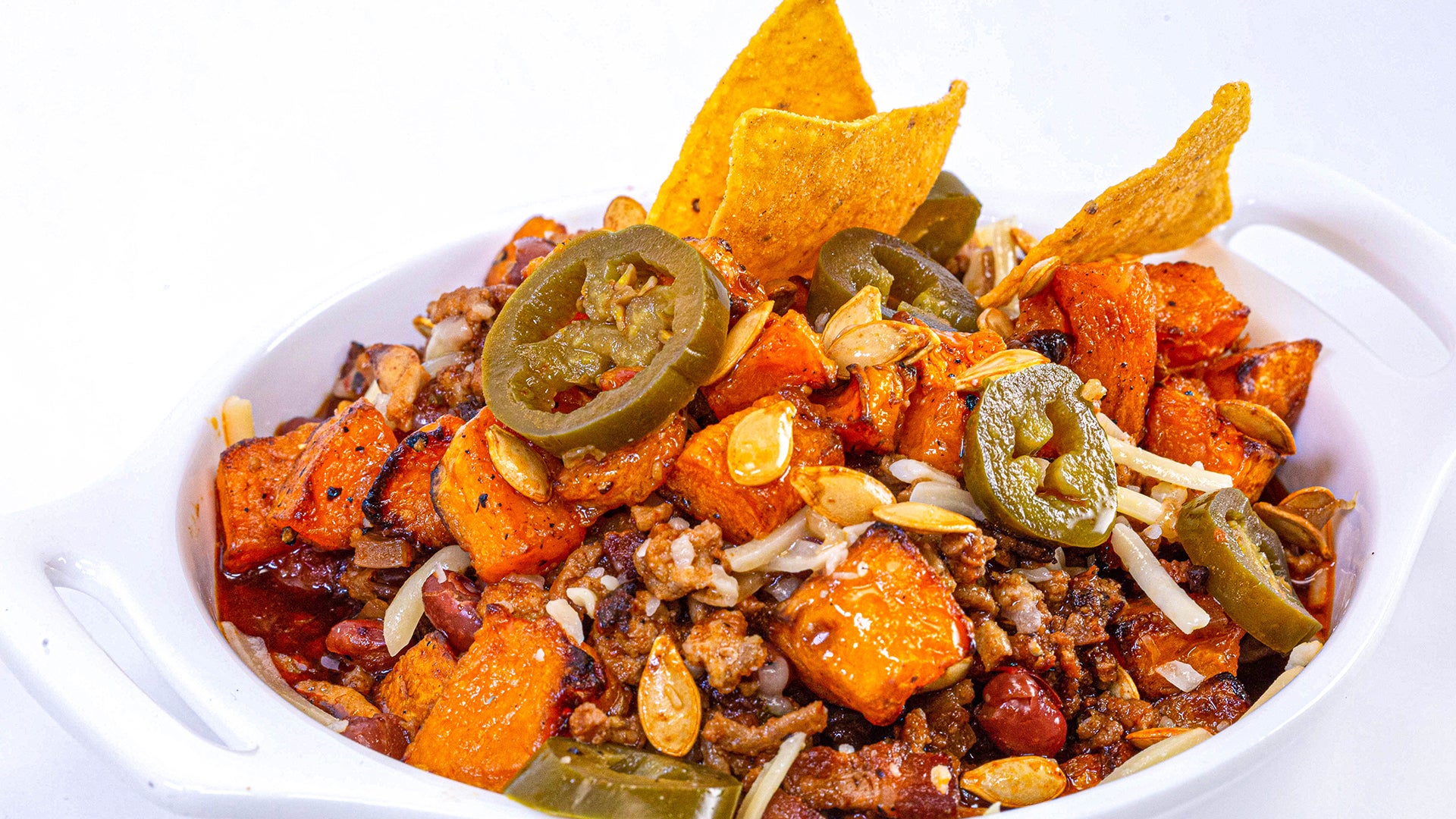 How To Make Maple Bacon Chipotle Turkey Chili By Rachael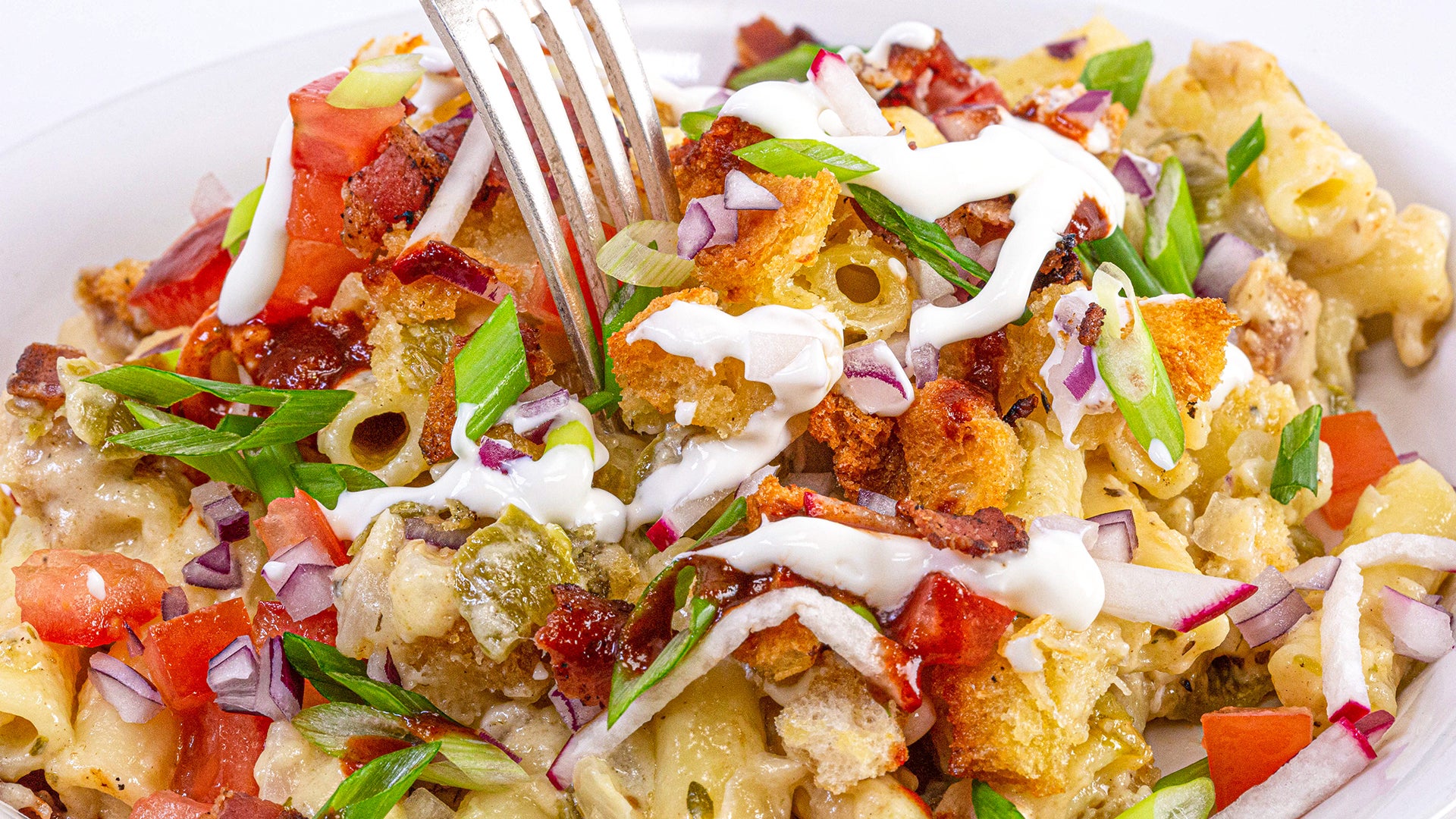 How To Make New Mexican Green Chile Mac & Cheese By Rachael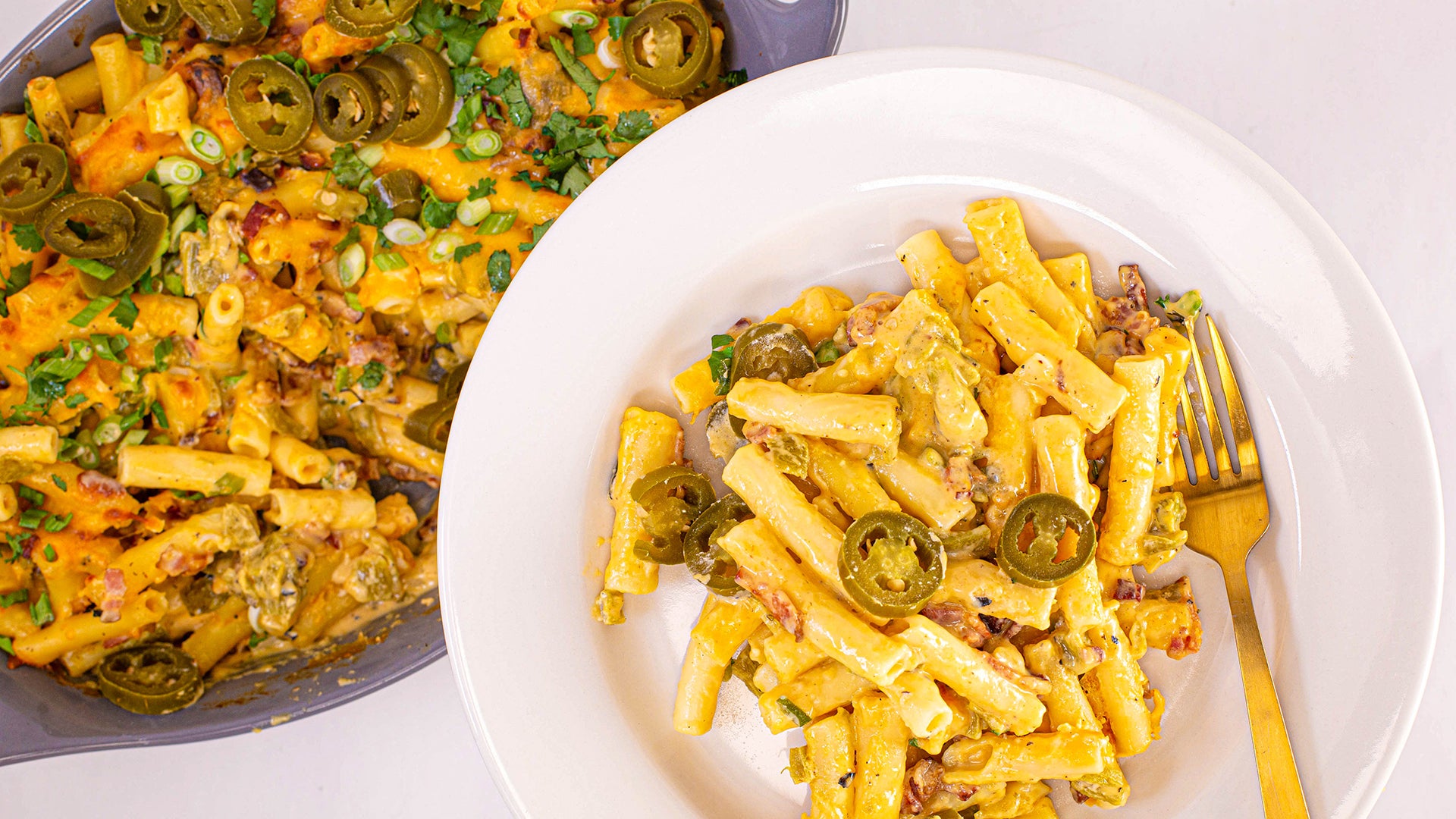 How To Make Green Chile Bacon Mac & Cheese By Rachael
A cheese sauce made with green chiles and crema gives this mac and cheese a solid Southwestern flair.
Ingredients
1 tablespoon olive oil
1 pound ground beef
Salt and pepper
2 teaspoons ground cumin, ⅔ palmful
2 teaspoons ground coriander, ⅔ palmful
3 teaspoons chili powder, 1 palmful
1 teaspoon dried oregano
1 round tablespoon tomato paste
About ½ cup water
2 tablespoons butter
1 small onion, finely chopped
2 large cloves garlic, finely chopped
2 teaspoons light agave
About ½ cup chicken or beef broth, or stock or bone broth
One 15-ounce jar Mexican crema, or 1 ½ cups sour cream
1 ½ cups shredded Monterey Jack cheese, ½ pound shredded
Two 4-ounce cans green chiles, drained
1 pound macaroni
To serve:
Pickled sliced mild or hot jalapeño peppers
Thinly sliced scallions
Cilantro
BBQ Fritos or corn chips
Preparation
Heat a large pot of water to boil.
Heat the olive oil in a large skillet over medium-high heat and add the ground beef, break it up, brown and crumble and season with salt, pepper, cumin, coriander, chili powder, and oregano. Stir in tomato paste, deglaze with water and remove from pan, then wipe pan out and return to heat.
Melt butter and when it foams, add the onions and garlic, and stir to soften. Season with salt and pepper, then add agave and stock, stir in crema and melt into broth, then stir in cheese and chilies to melt cheese, then add beef and heat through. Reduce heat to low or remove from heat and cover.
Cook macaroni a minute less than the package directions in salted water and toss macaroni with beef in the queso sauce. Top with pickled jalapeño peppers, scallions, cilantro and Fritos.