Broccoli & Sausage Pockets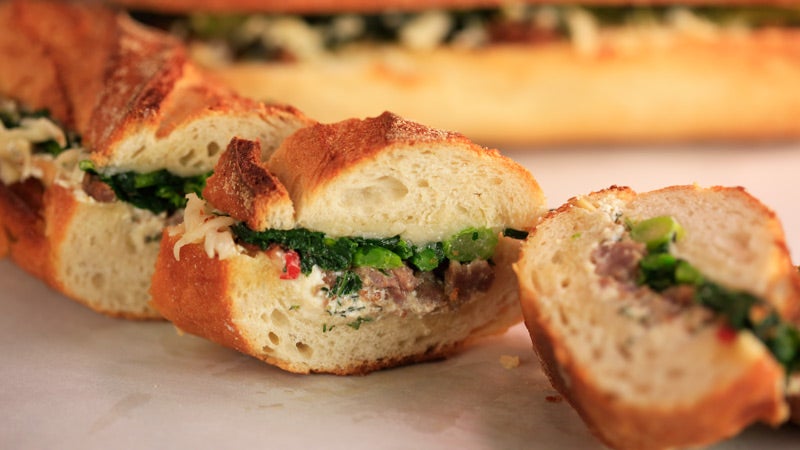 Broccoli Rabe and Sausage Bites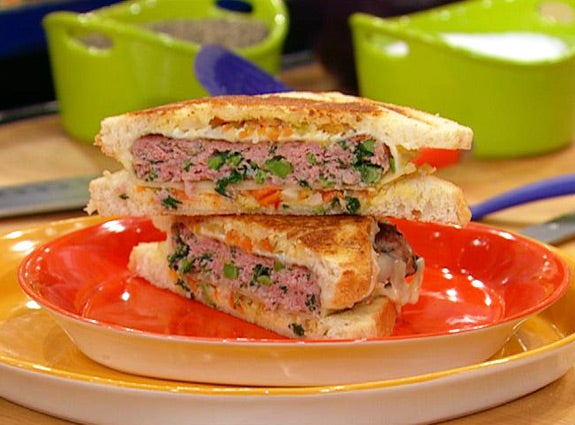 Sausage and Broccoli Rabe Patty Melts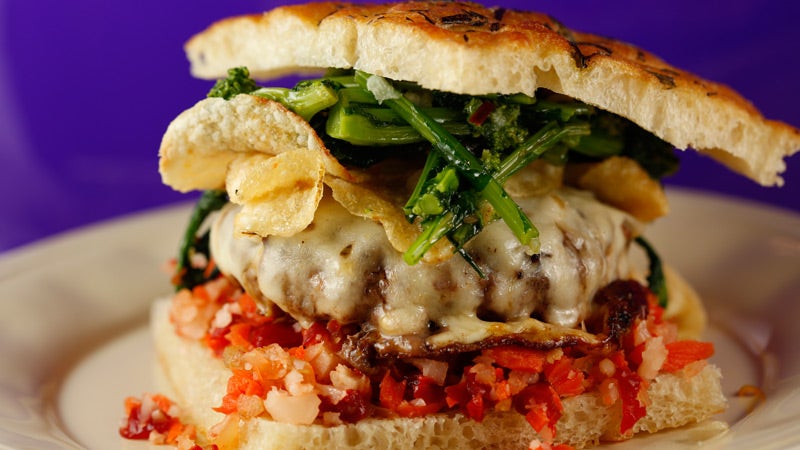 Italian Sausage Burgers with Provolone and Broccoli Rabe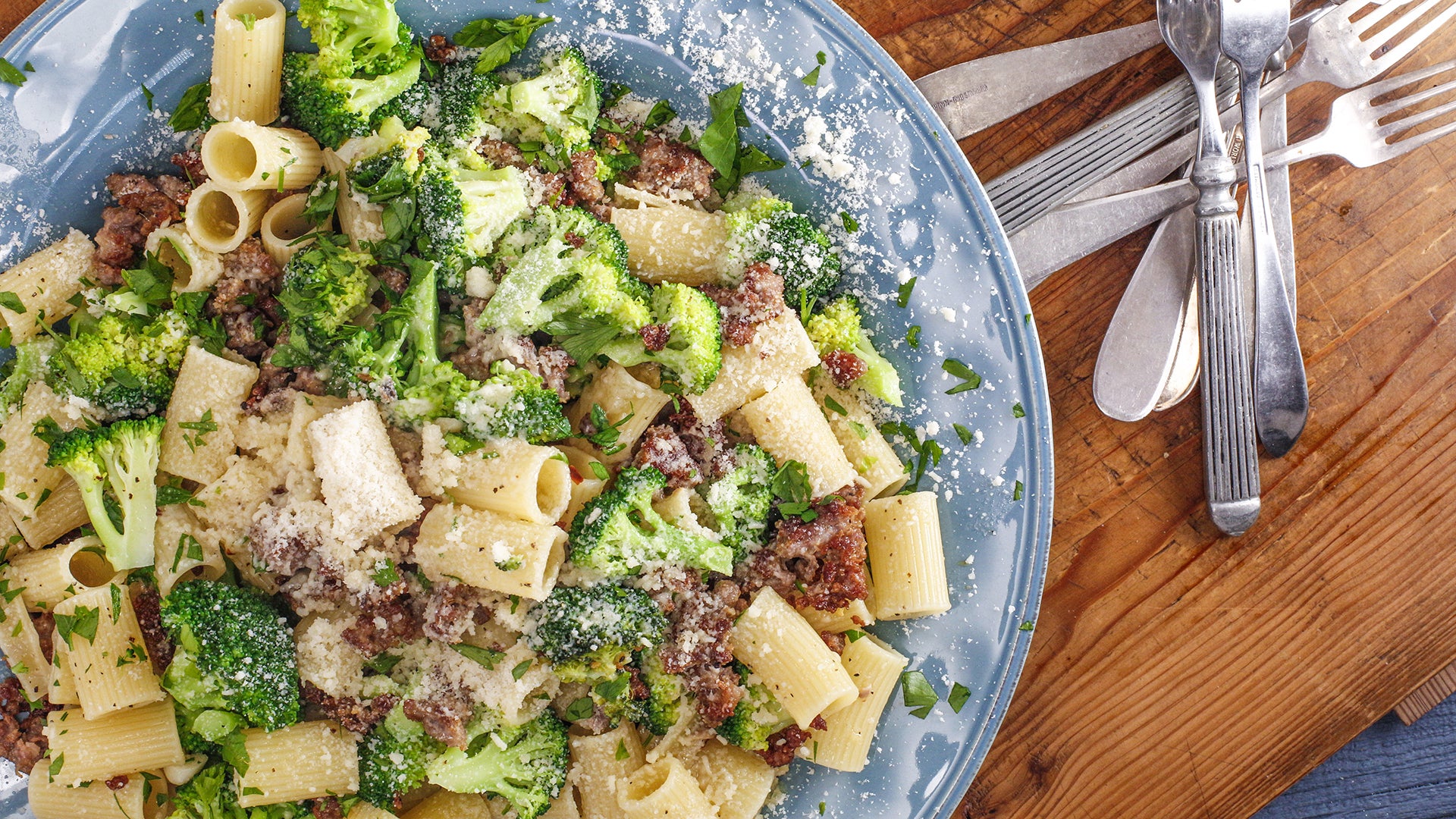 Emeril's Rigatoni with Broccoli and Italian Sausage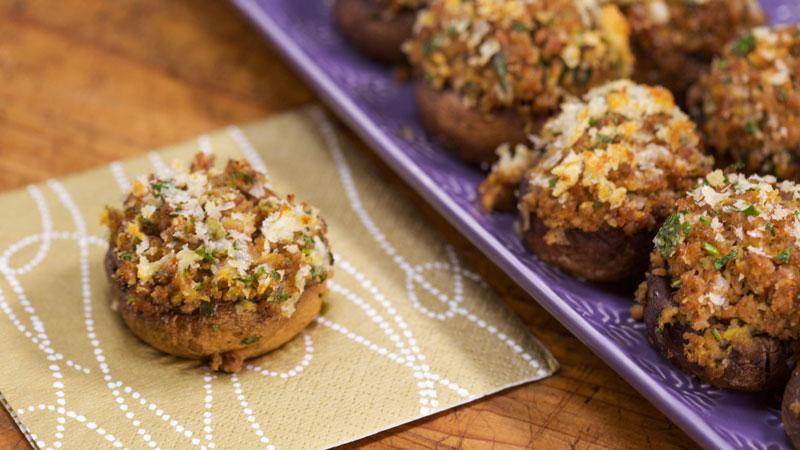 Emeril Lagasse's Sausage-Stuffed Mushrooms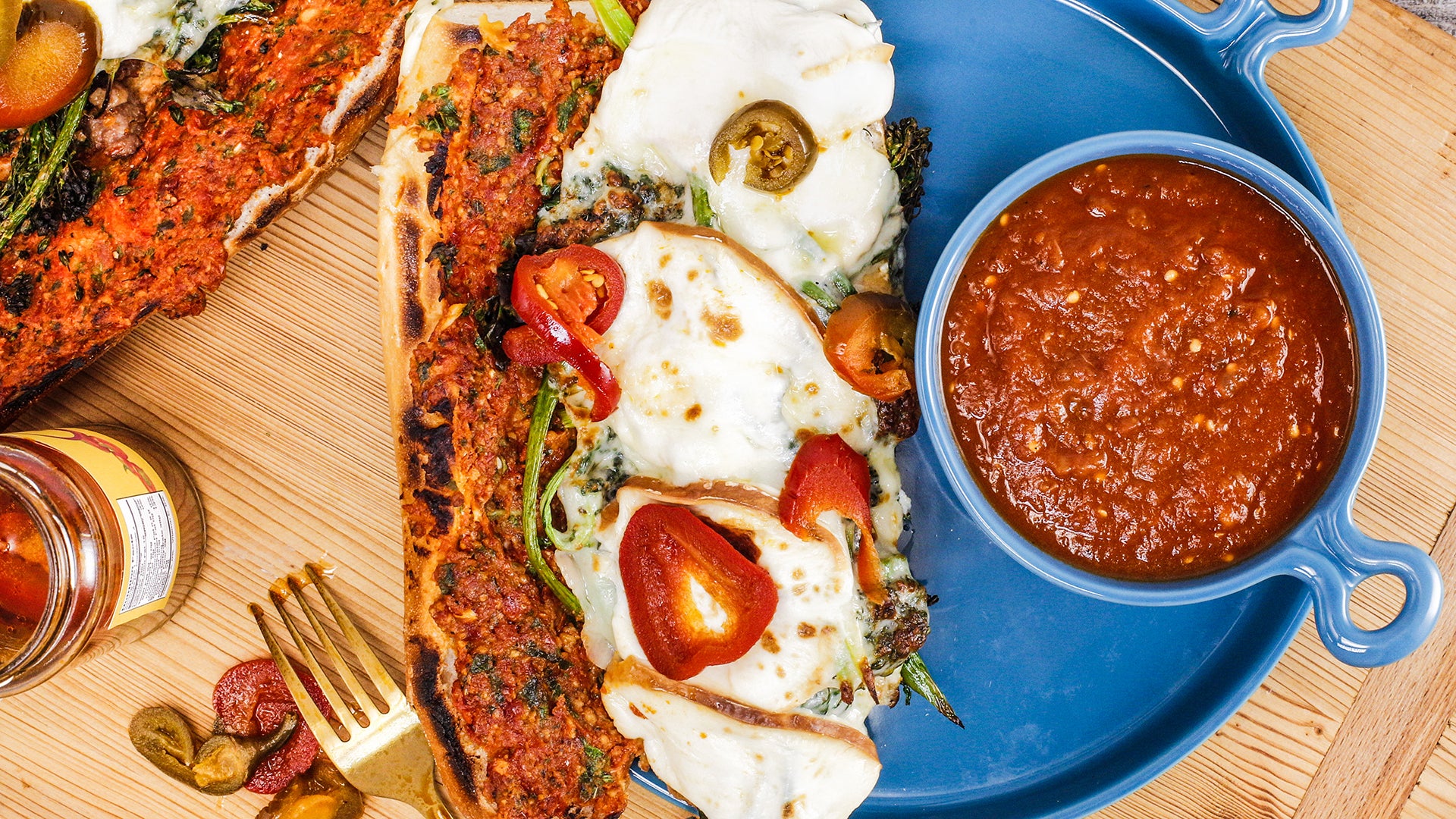 Rachael's Roasted Broccoli Rabe & 3-Cheese Hero Sandwiches
Hot Sausage Ragu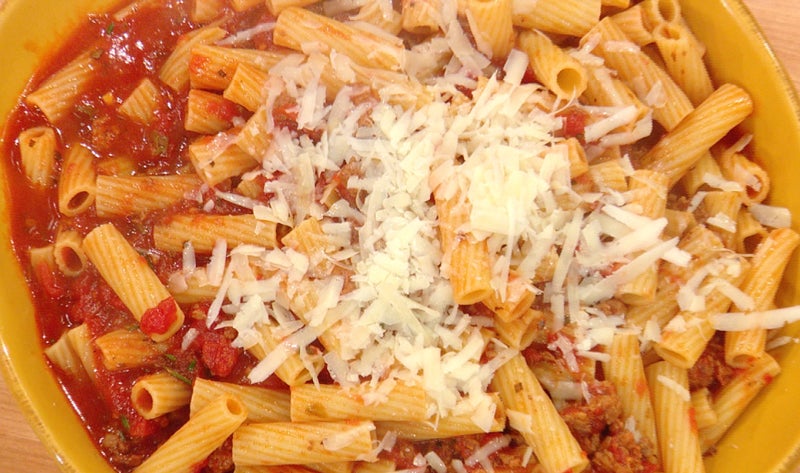 Spicy Ziti with Sausage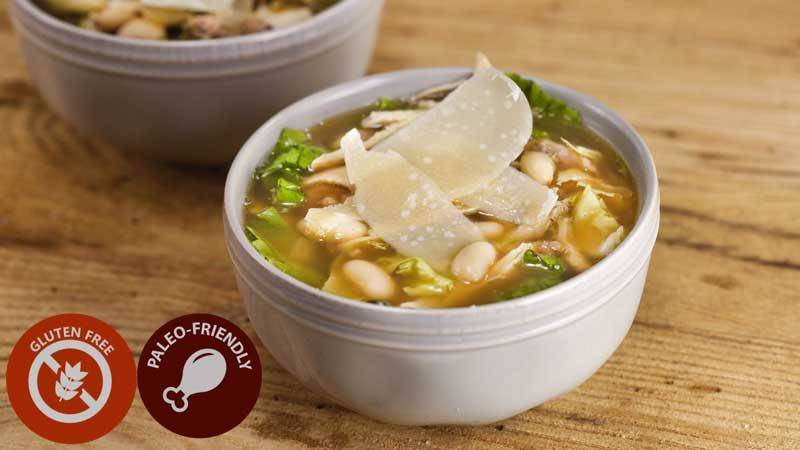 Chicken, Sausage and Escarole 'Stoup'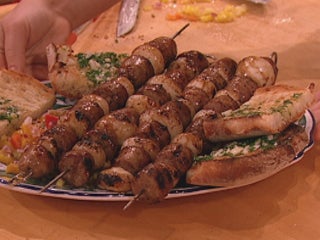 Sausage and Onion Kebabs on Roasted Pepper Salad
Ingredients
1/4 pound sweet Italian sausage
1 1-pound ball store-bought pizza dough
1/4 cup shredded cheddar
1/4 cup broccoli florets
1 egg, mixed with 1 teaspoon milk
Pinch of garlic salt
Pinch of dried parsley
Preparation
Preheat the oven to 400°F.

Roll pizza dough out on a floured surface until about 1/4-inch thick. Cut into 4 pieces approximately 8x4" in size.

In a small sauté pan, brown the sausage. Remove from heat and let cool.
Place the sausage, cheddar and broccoli florets on the lower third of each piece of dough, leaving about two inches of space on the bottom and a one inch border around the edges.
Brush egg wash around the border of each dough to create a seal. Fold the vertical flaps in towards the center and at the bottom of the dough gently fold over the empty dough over the topping and continue to carefully roll like a burrito.
Lay the pockets seam-side down on a nonstick baking sheet lined with parchment. Brush the tops with egg wash and sprinkle with garlic salt and parsley.
Bake for 10-15 minutes.
Let cool for 5 minutes and enjoy!
Makes 4 pockets