Whole Roasted Cauliflower with Roasted Garlic Ricotta Cream Sauce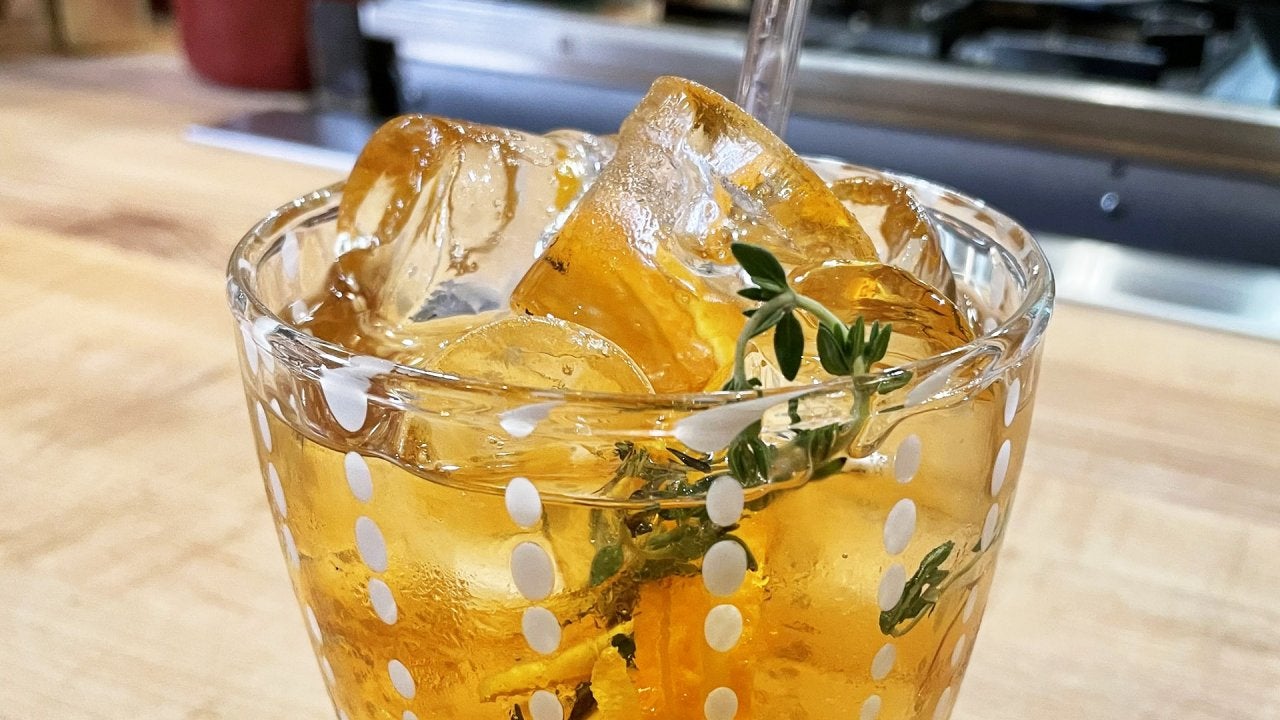 How to Make a Vermouth Spritz | John Cusimano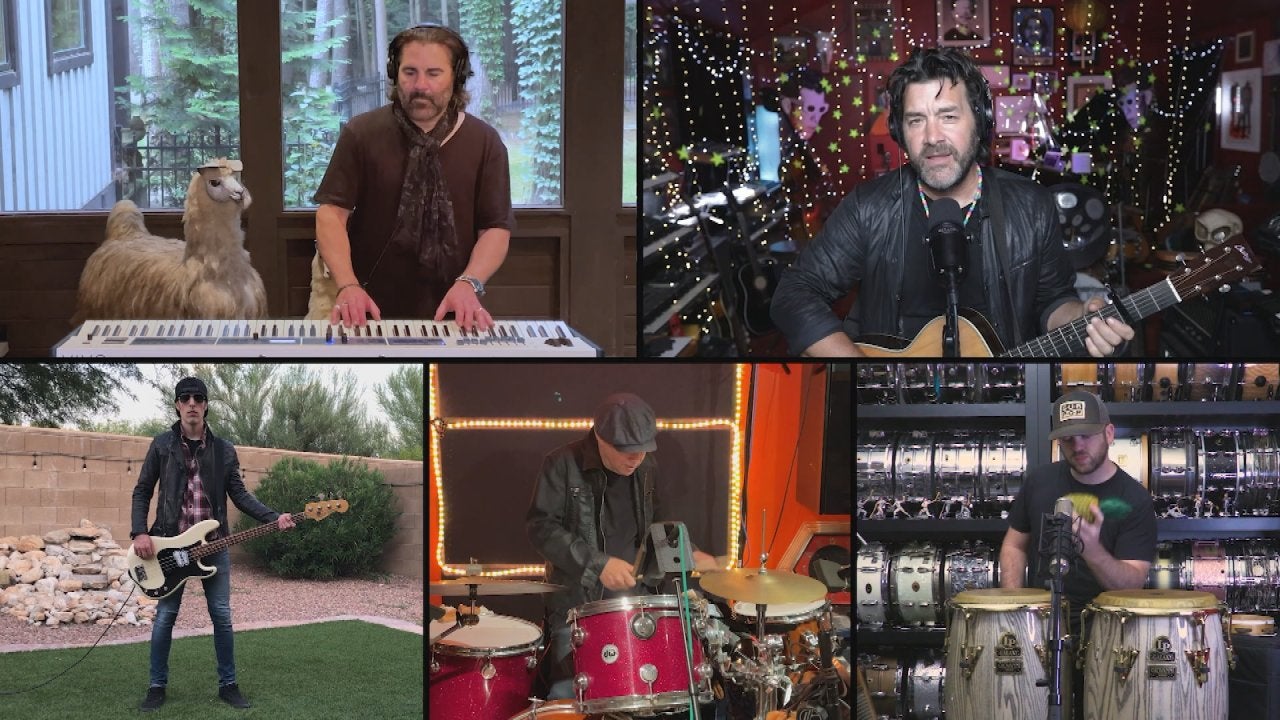 Stop Everything and Listen to "Buongiorno Baby"—the Song John Co…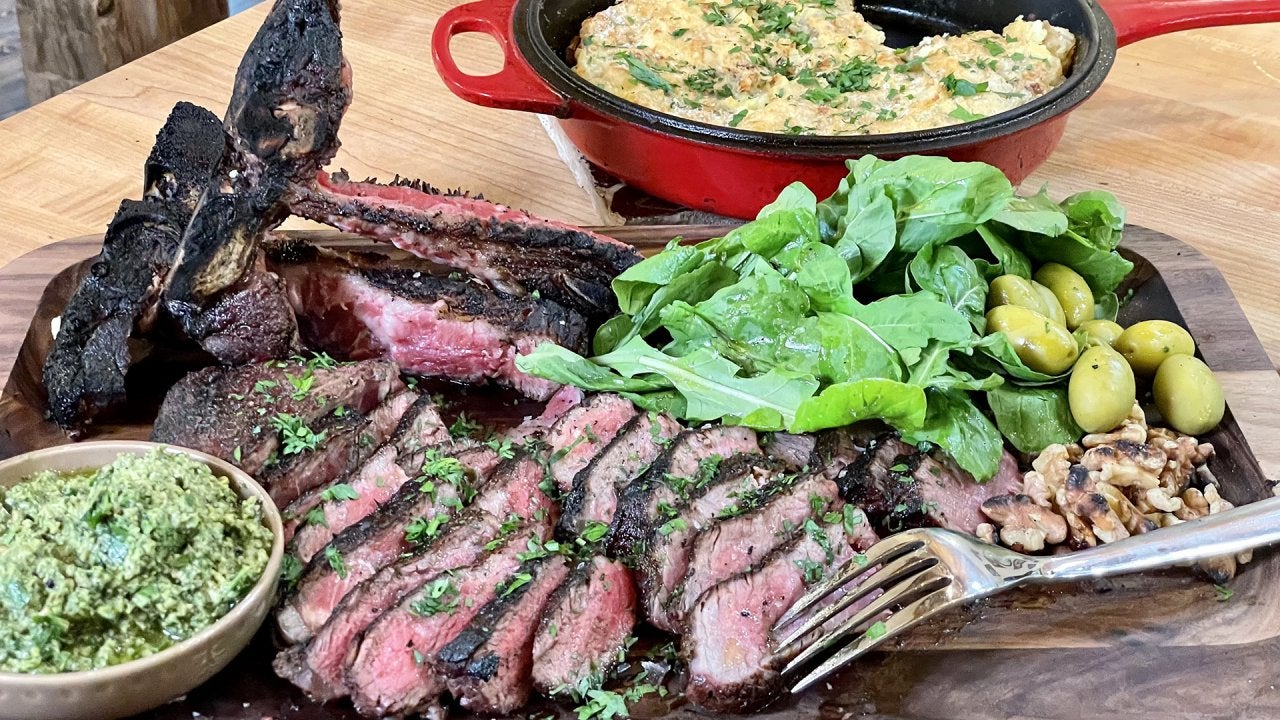 How to Make Bistecca (Porterhouse) with Walnut Salsa Verde and C…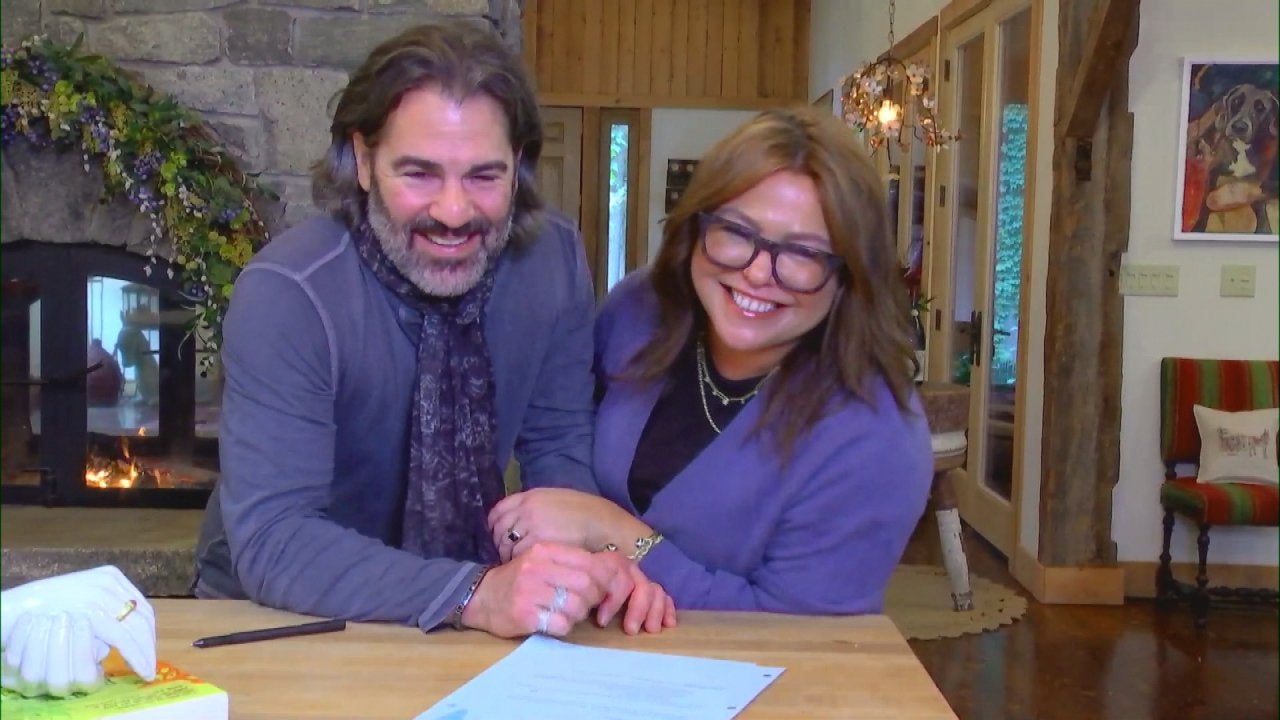 Rachael Reveals Her Favorite Place to Eat in Tuscany, Italy | Q …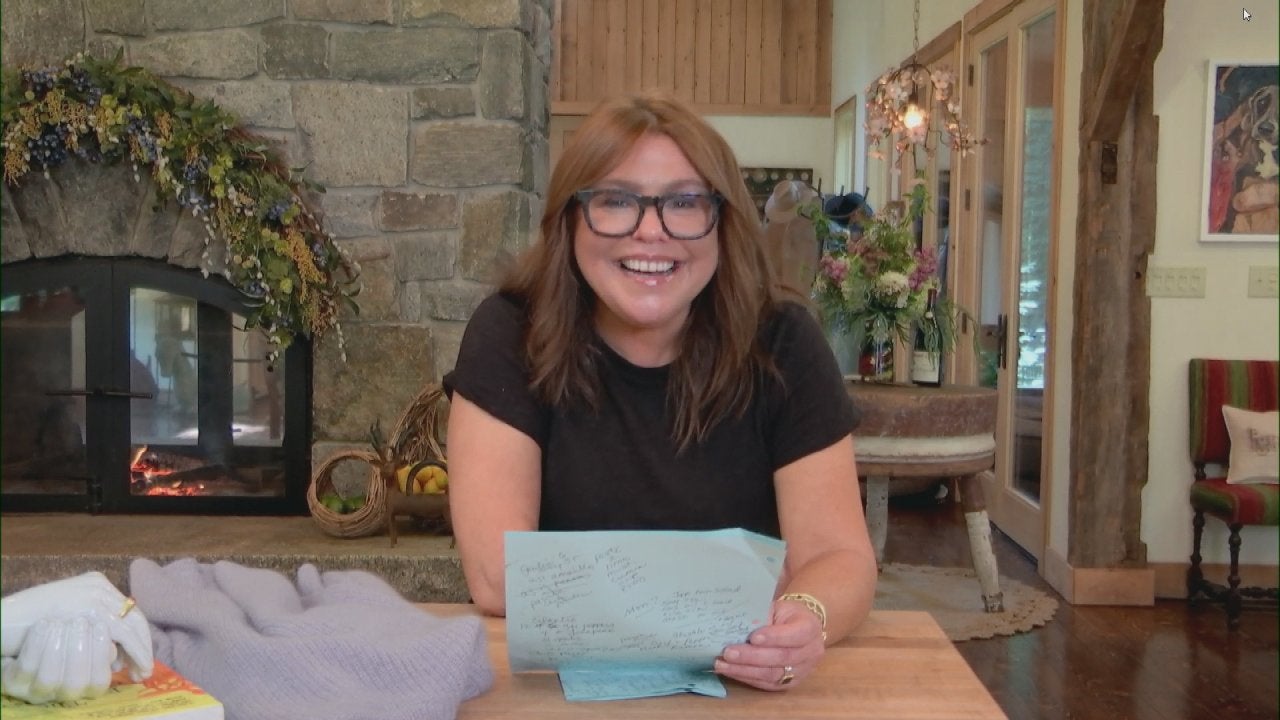 What's In Our Meal Bag? 3 Sweet Stories from Viewers Who Tried R…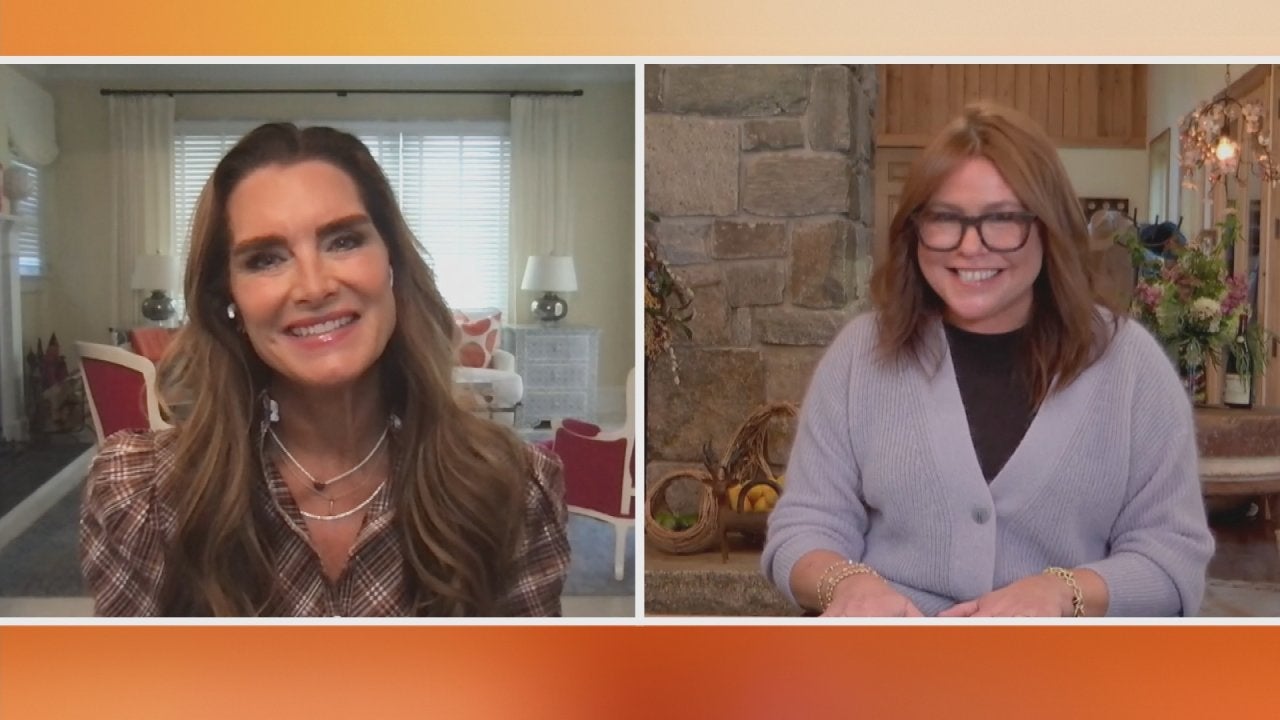 Brooke Shields Tearfully Recounts Devastating Accident + Leg Inj…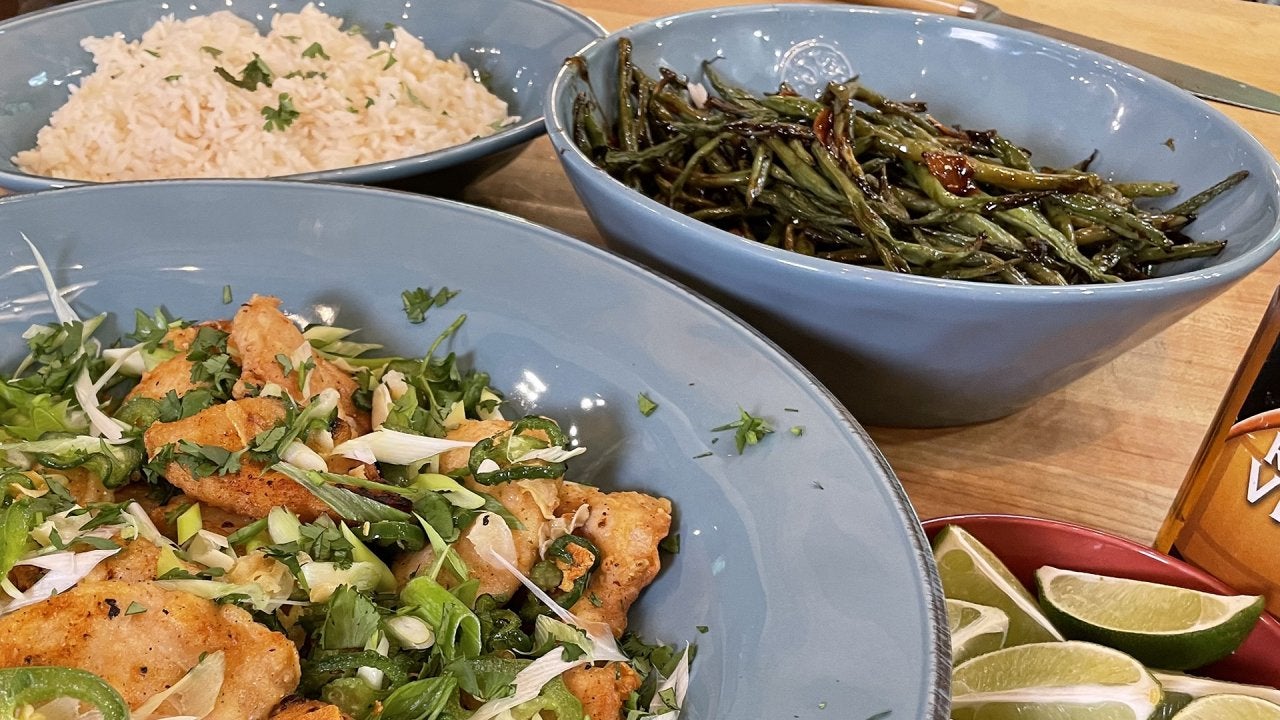 How to Make Roasted Honey-Soy Green Beans | Rachael Ray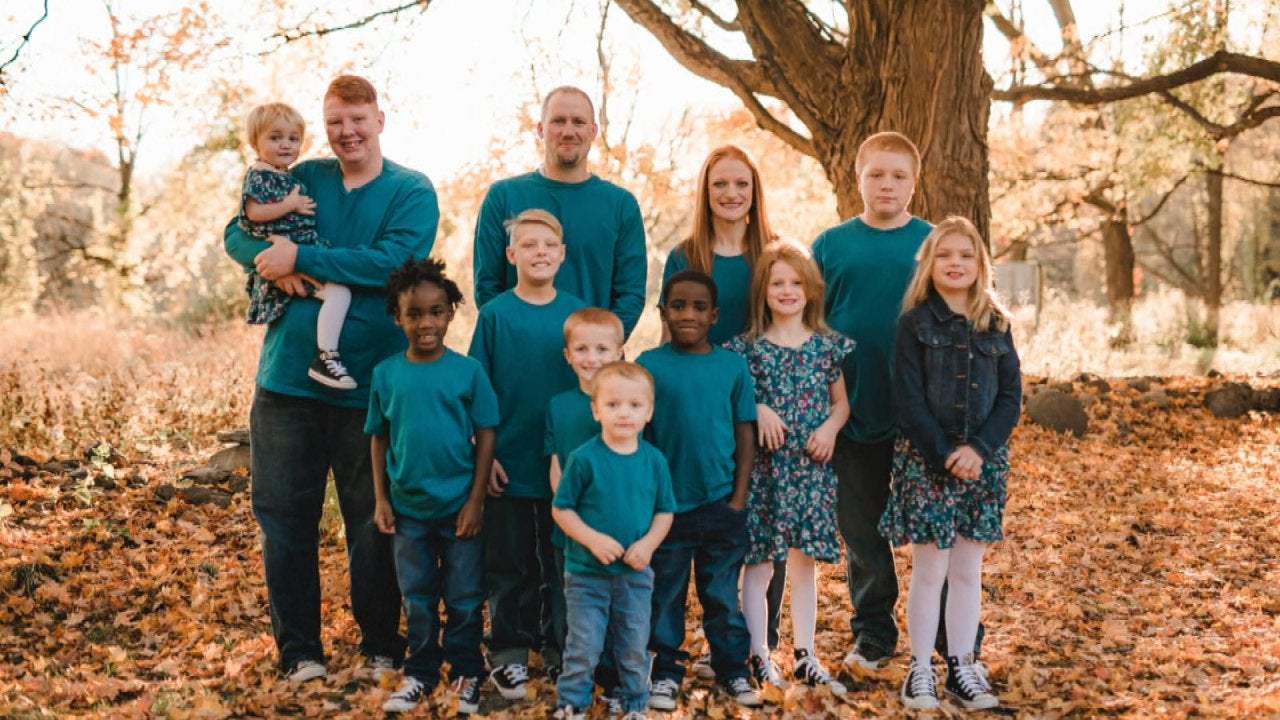 We Surprise a Mom of 10 (Including 6 Foster Kids!) Who Works So …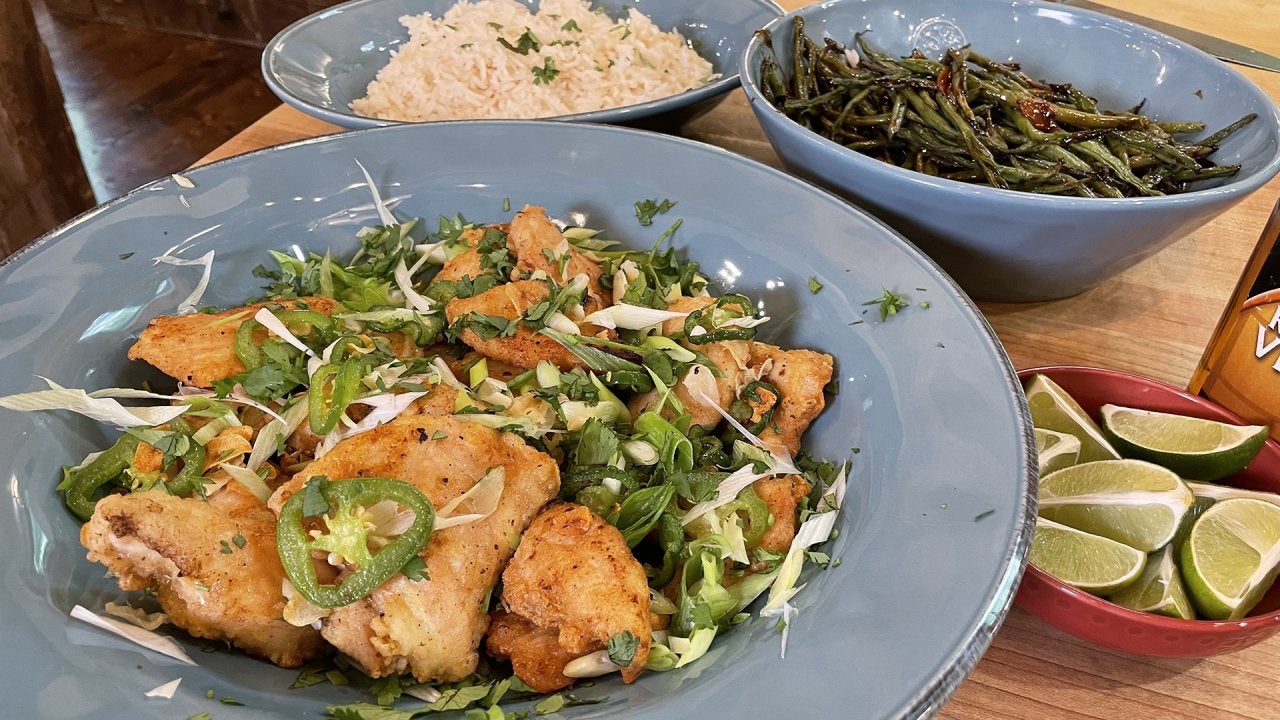 How to Make Salt 'n' Pepper Pork or Chicken | Rachael Ray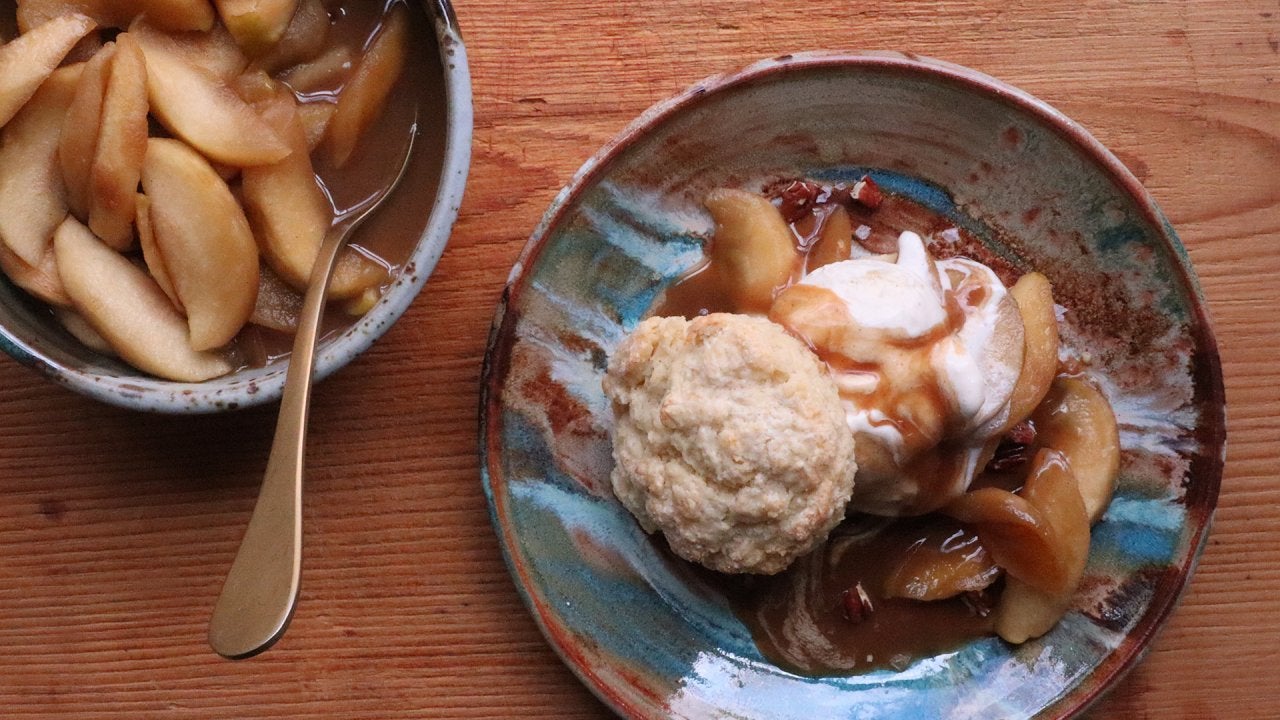 How to Make Caramel Apple Shortcakes | Grant Melton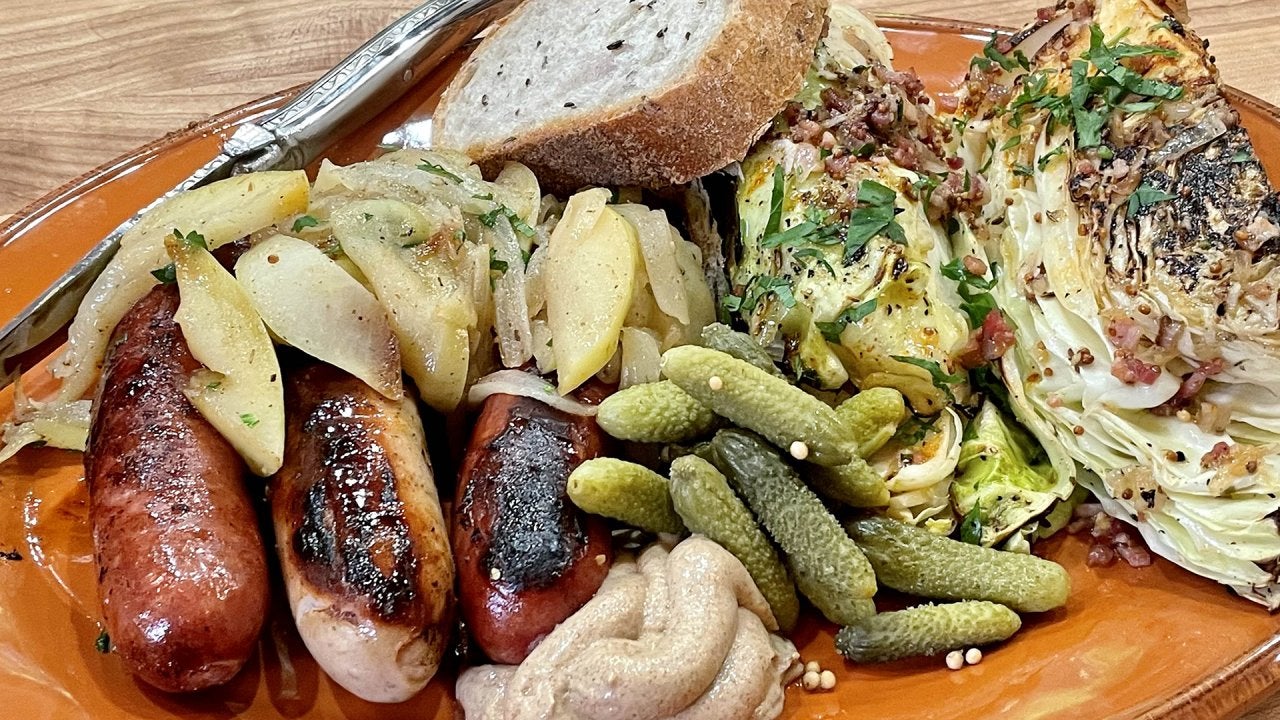 How to Make Sausages with Apples and Onions & Charred, Spiced Ca…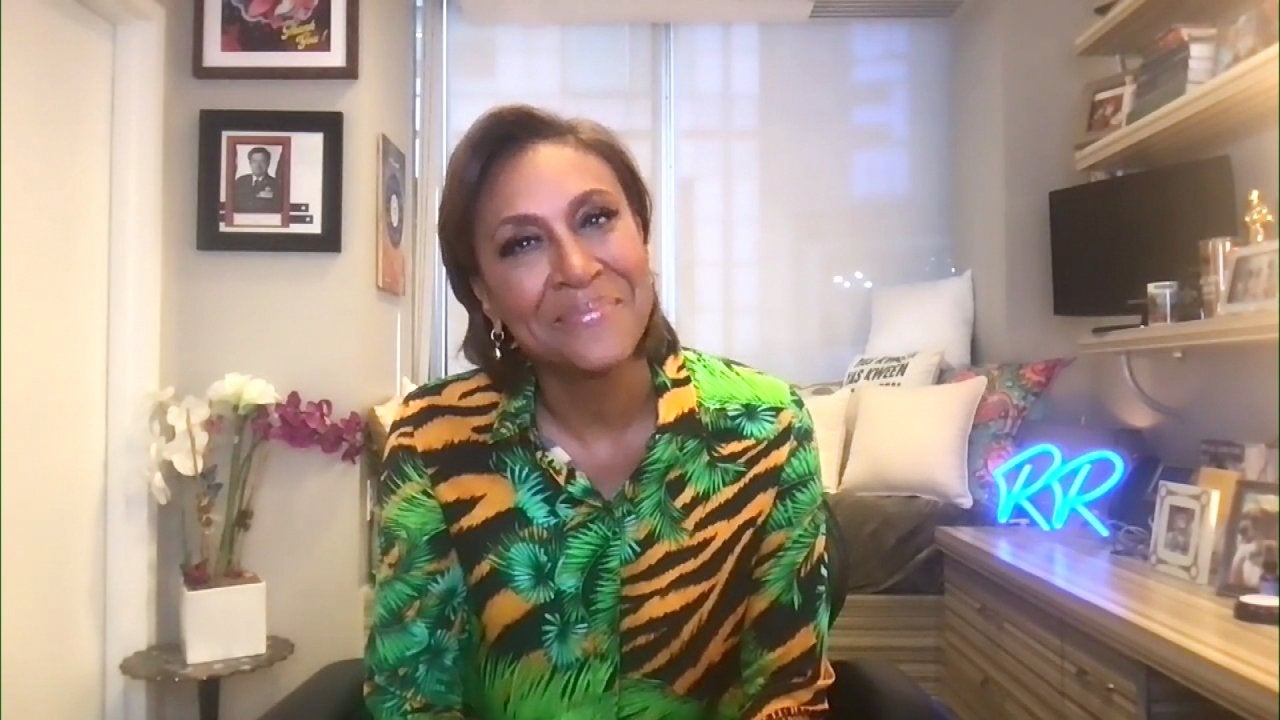 Robin Roberts Tearfully Recalls the Emotional Moment Her Sister …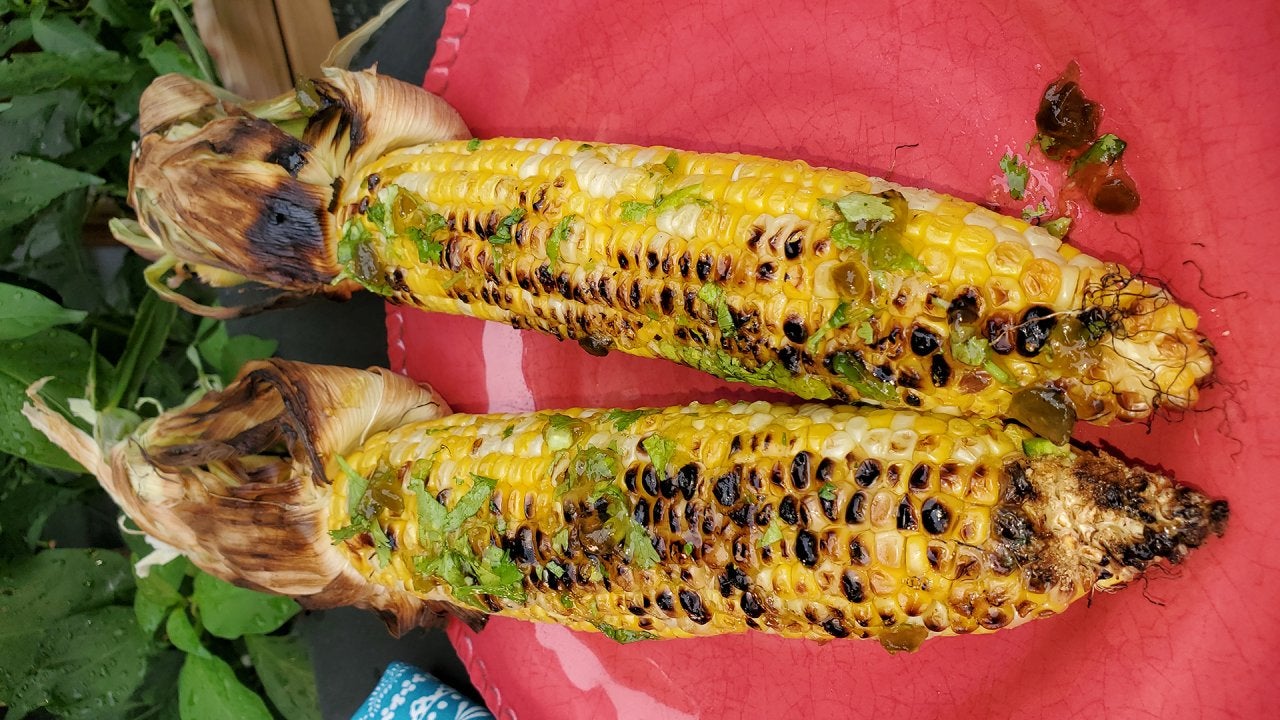 How to Make Easy Grilled Corn with Jalapeño Cilantro Glaze | Sun…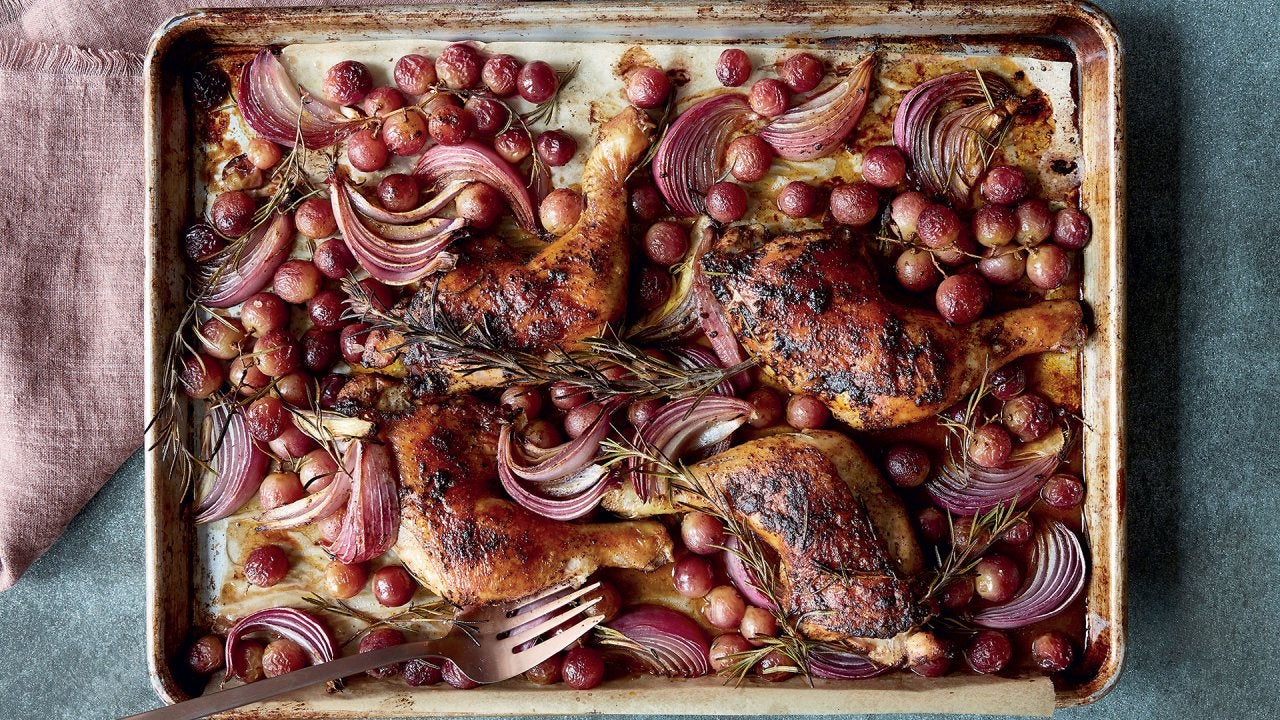 How to Make Sheet Pan Chicken with Rosemary & Grapes | Queer Eye…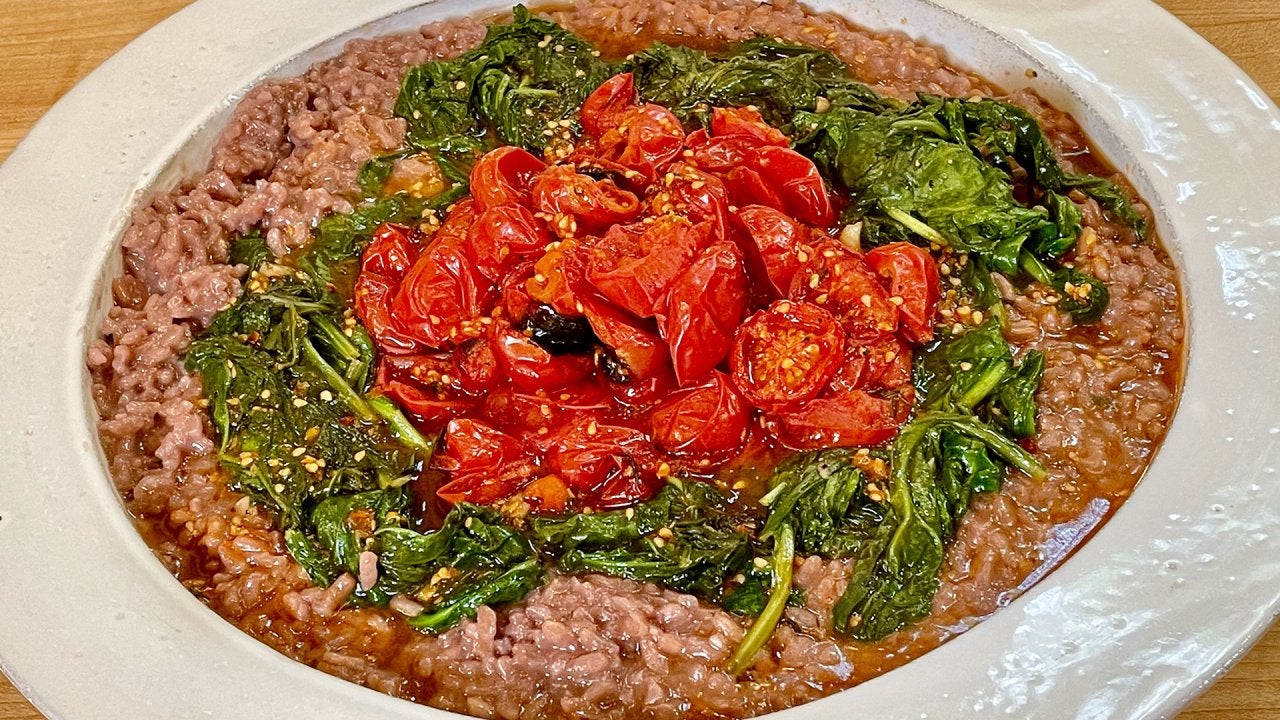 How to Make Chianti Risotto with Garlicky Spinach and Oven Charr…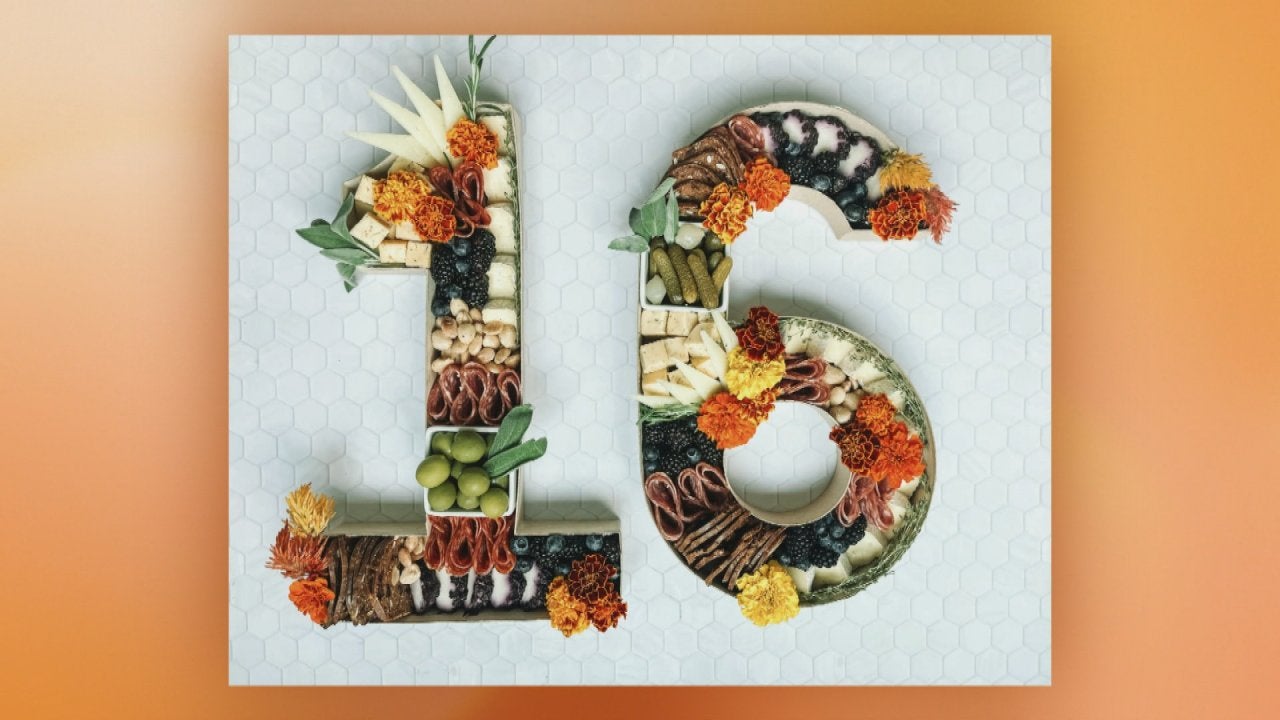 Feast Your Eyes on Our Savory 16 Charcuterie Board + We Promise …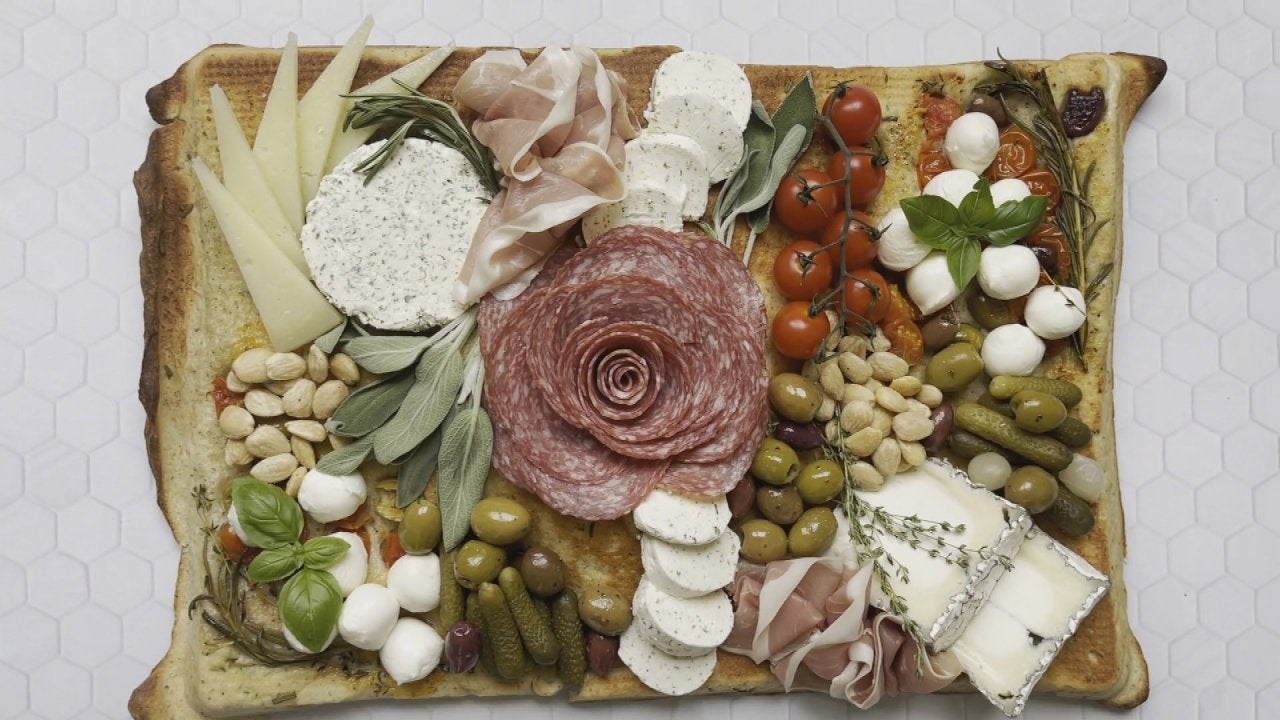 How to Make an Edible Cheeseboard With Focaccia for Your Next Pa…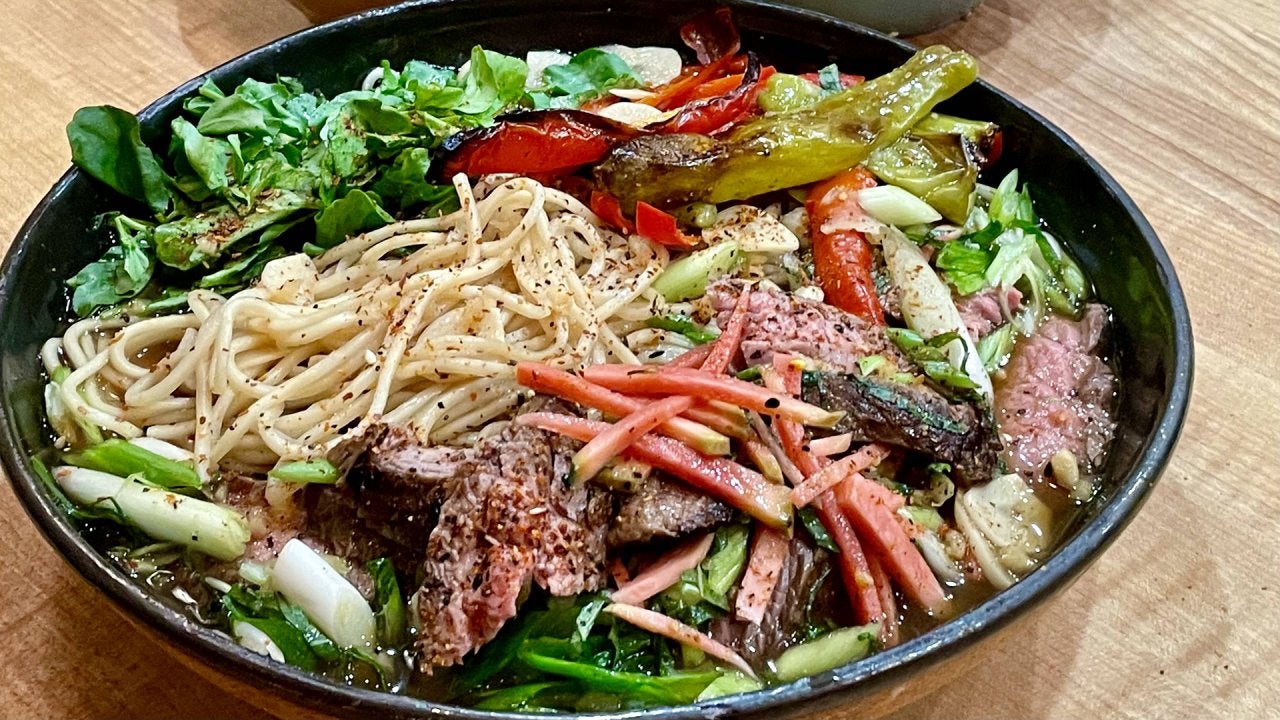 How to Make Miso Ramen with Steak, Japanese-Style Tomato Salad +…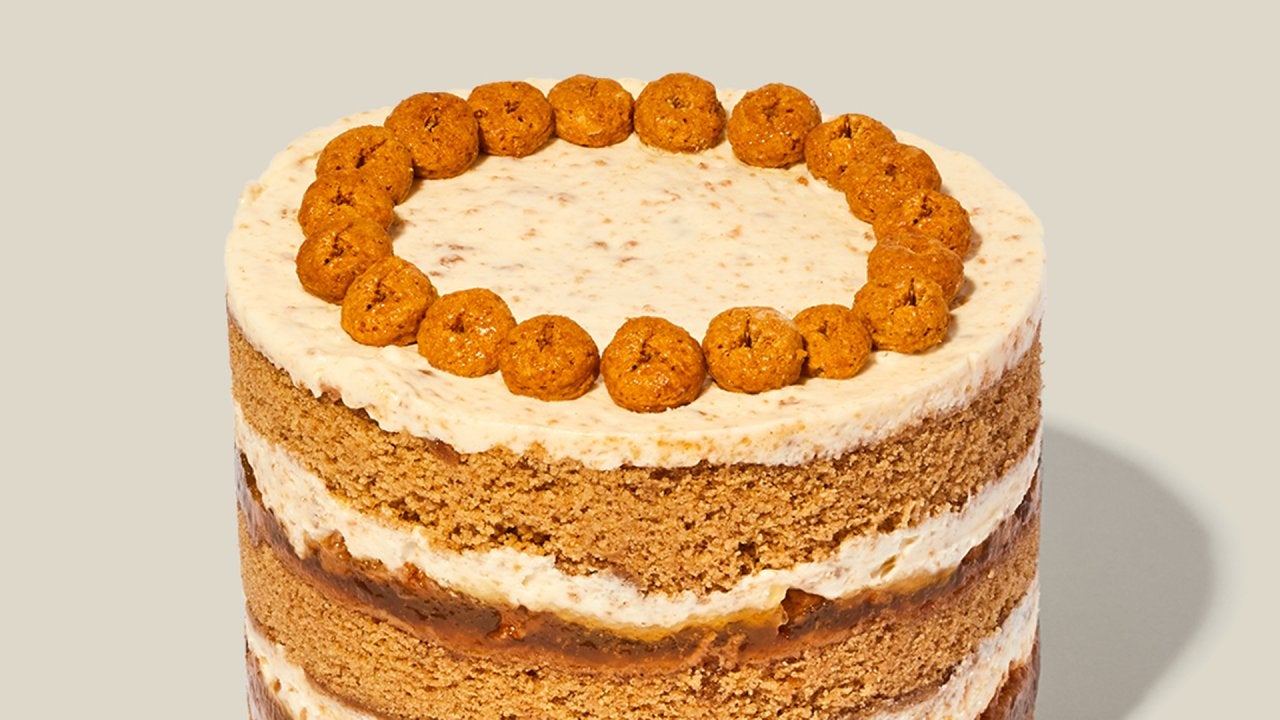 How to Make Apple Cider Doughnut Cake | Milk Bar's Christina Tosi
Rachael's helping you plan the perfect Thanksgiving dinner with her two-day "Thanksgiving A-to-Z" event, featuring delicious recipes, affordable tips and more! "I made this for my family a couple of months ago," Rachael says, "and now they've requested it for this Thanksgiving. So, now we've added something new to the menu -- but it's really super easy." Try it this year!
Ingredients
1 large bulb garlic
A few sprigs of rosemary
1/4 cup EVOO – Extra Virgin Olive Oil, plus some for drizzling
Salt and pepper
1 large head cauliflower, green leaves removed and stem trimmed
1 cups white wine
1 1/2 cups chicken or vegetable stock
1 tablespoon kosher salt
Juice of 1 lemon
3 tablespoons butter
1 tablespoon crushed red pepper flakes
2 fresh bay leaves
Freshly grated nutmeg
1 cup freshly shredded Parmigiano-Reggiano cheese
Flaky sea salt
1 1/2 cups fresh ricotta cheese
1/4 cup whole milk
Preparation
Preheat oven to 425°F.

Cut end off the bulb of garlic to expose the cloves. Coat the garlic with a drizzle of EVOO and top with rosemary, salt and pepper. Wrap in a foil pouch and roast 35-40 minutes until very soft. Let cool to handle then squish the garlic cloves from their skins and paste in a small bowl with the rosemary.

While the garlic cooks, place wine, chicken or vegetable stock, about 1/4 cup EVOO, about 1 tablespoon salt, lemon juice, butter, chili flakes and bay leaves in a pot. Bring to a boil, add the whole cauliflower and partially cover. Reduce heat a bit and cook 15 minutes to soften. With a spider or 2 spatulas, remove the cauliflower to a rimmed baking sheet and season with a little freshly grated nutmeg. Brush with some poaching liquid and sprinkle with the Parmigiano. Reserve 1/2 cup of the liquid for sauce (Note:
Raise oven heat to 475°F and place cauliflower in center of oven.
Roast the cauliflower for about 30 minutes until deeply golden in color, drizzle with a touch more EVOO and season with flaky sea salt.
While the cauliflower is roasting, mix the ricotta with the rosemary-roasted garlic paste, the reserved 1/2 cup poaching liquid, 1/4 cup milk and a small handful of Parm. Mix until fairly smooth and place in serving boat or small dish for passing at table.
Cut the cauliflower into large florets at the tables and pass with sauce.
Note:
If you are preparing mashed potatoes, this liquid is a delicious addition as well. It can also be used as cooking liquid for rice dishes.
For mashed potatoes, peel and cube 1 Russet potato per person, start in cold water and bring to a boil. Add salt and cook to tender, drain and place in hot pot. Mash with cauliflower poaching liquid or warm milk and Boursin cheese. Season with salt and pepper to taste and minced chives for garnish.