Grant's Pumpkin-Pecan Pie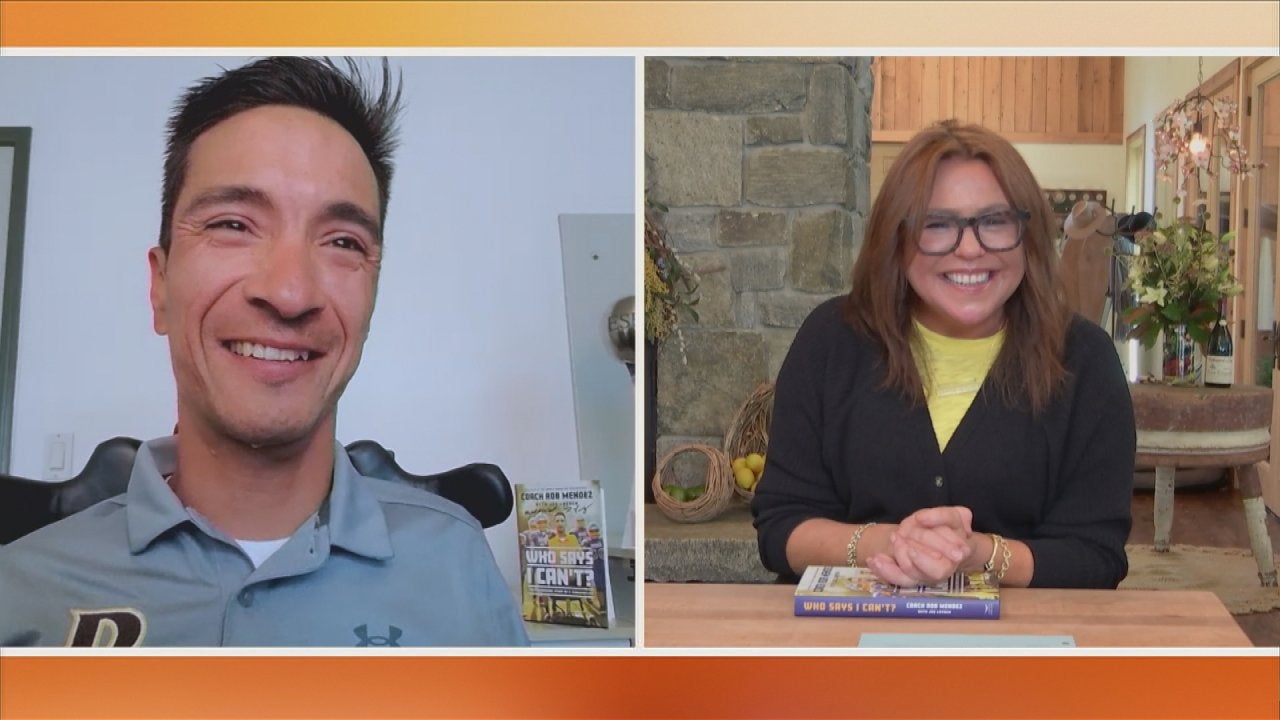 Coach Rob Mendez, Football Coach Born Without Limbs, Tells His I…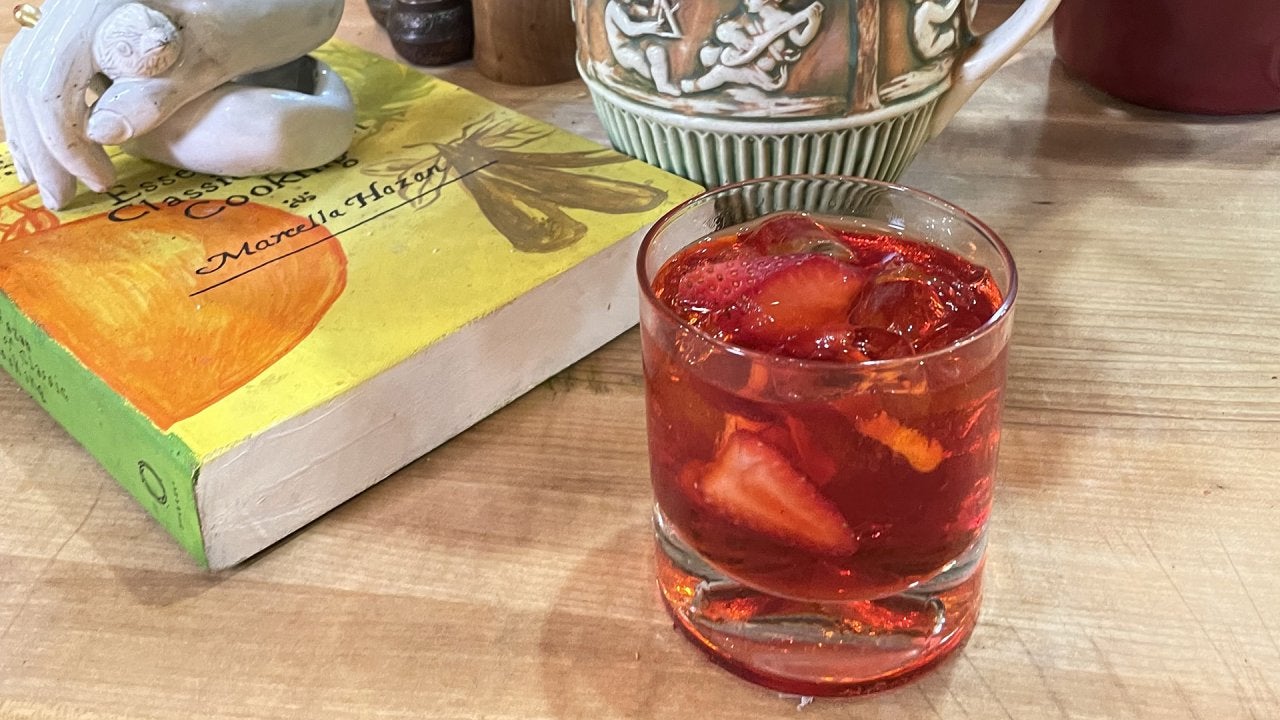 How to Make a Strawberry Negroni | John Cusimano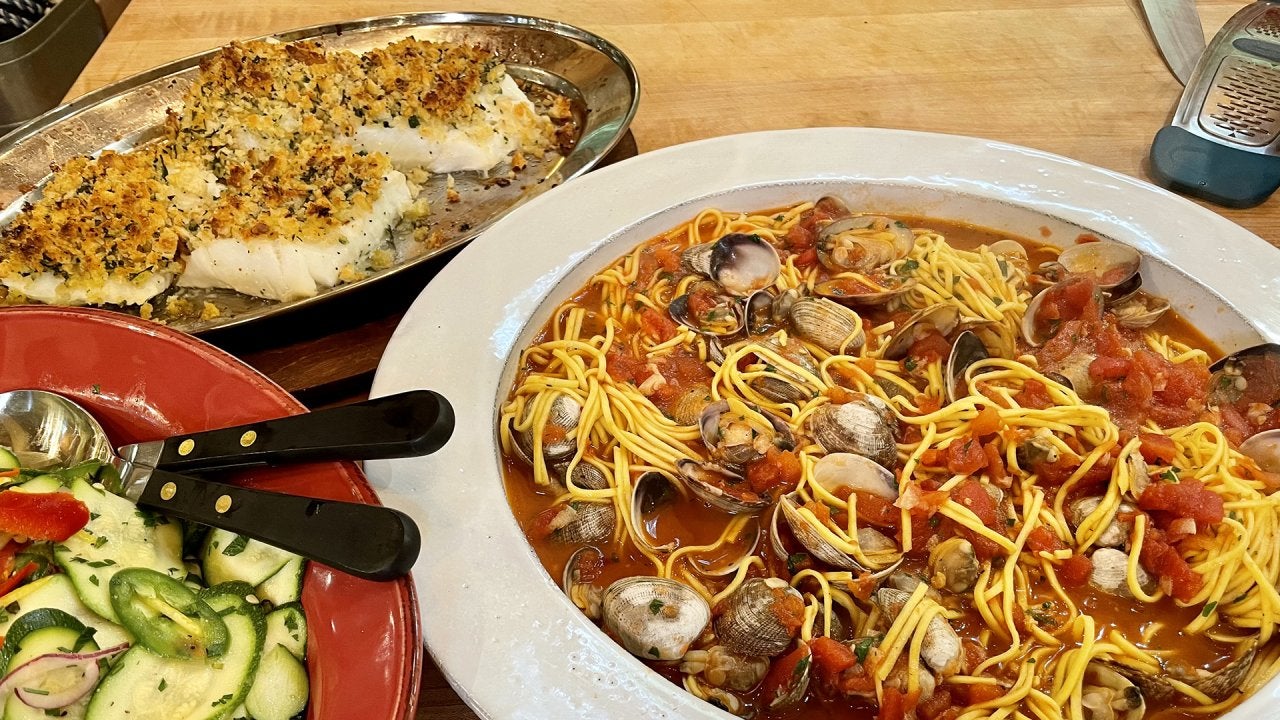 How to Make Baked Fish with Bay and Breadcrumbs | Rachael Ray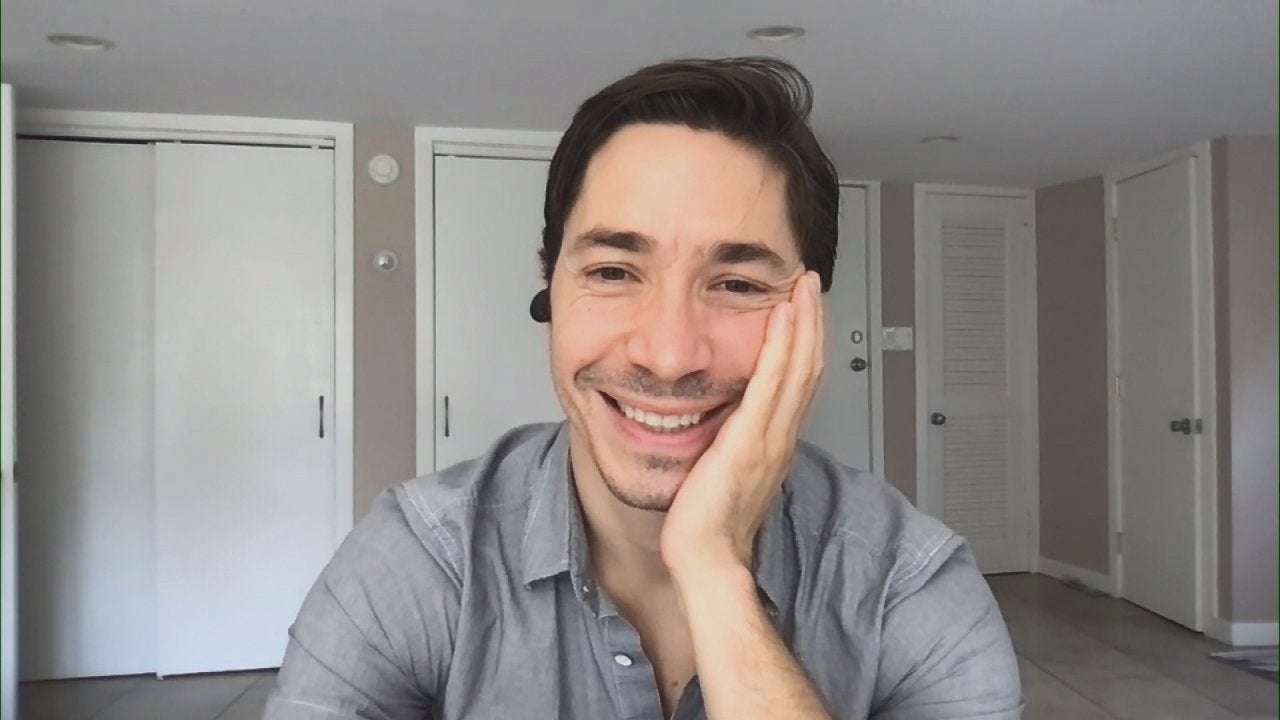 Justin Long on Directing His First Movie, Lady of the Manor + Th…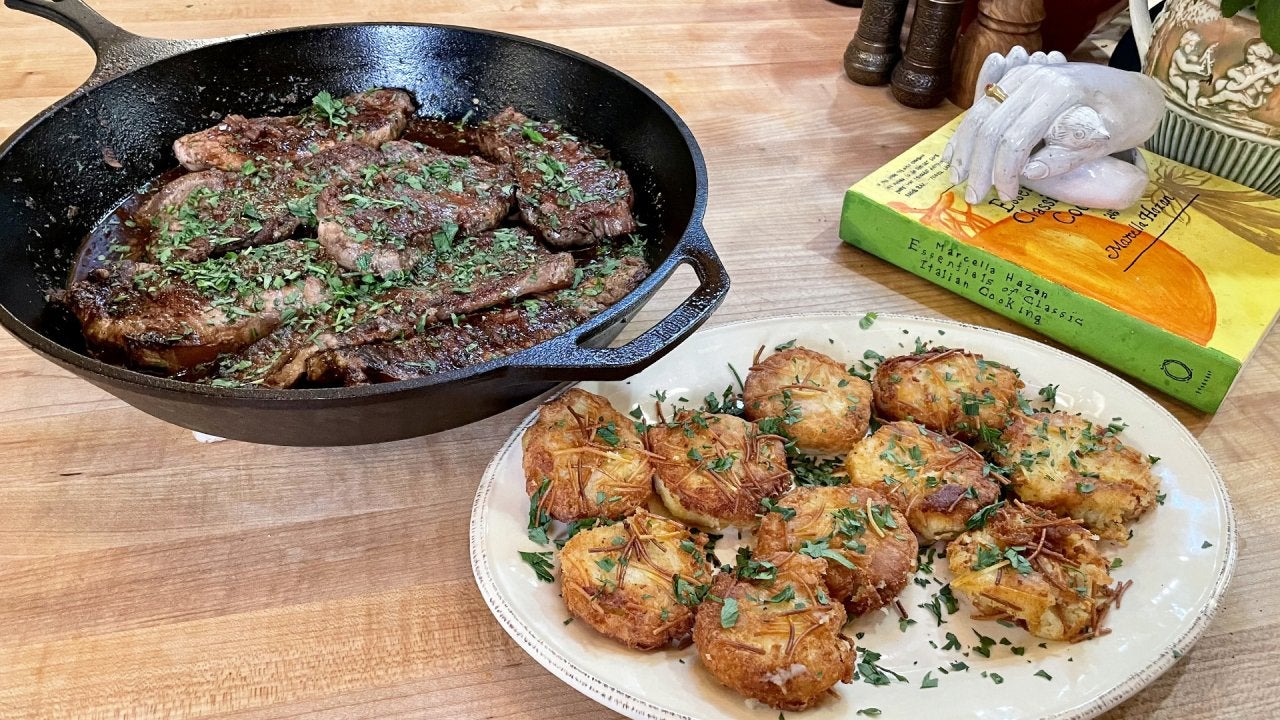 How to Make Deviled Steaks and Marcella Hazan-Style Crispy Potat…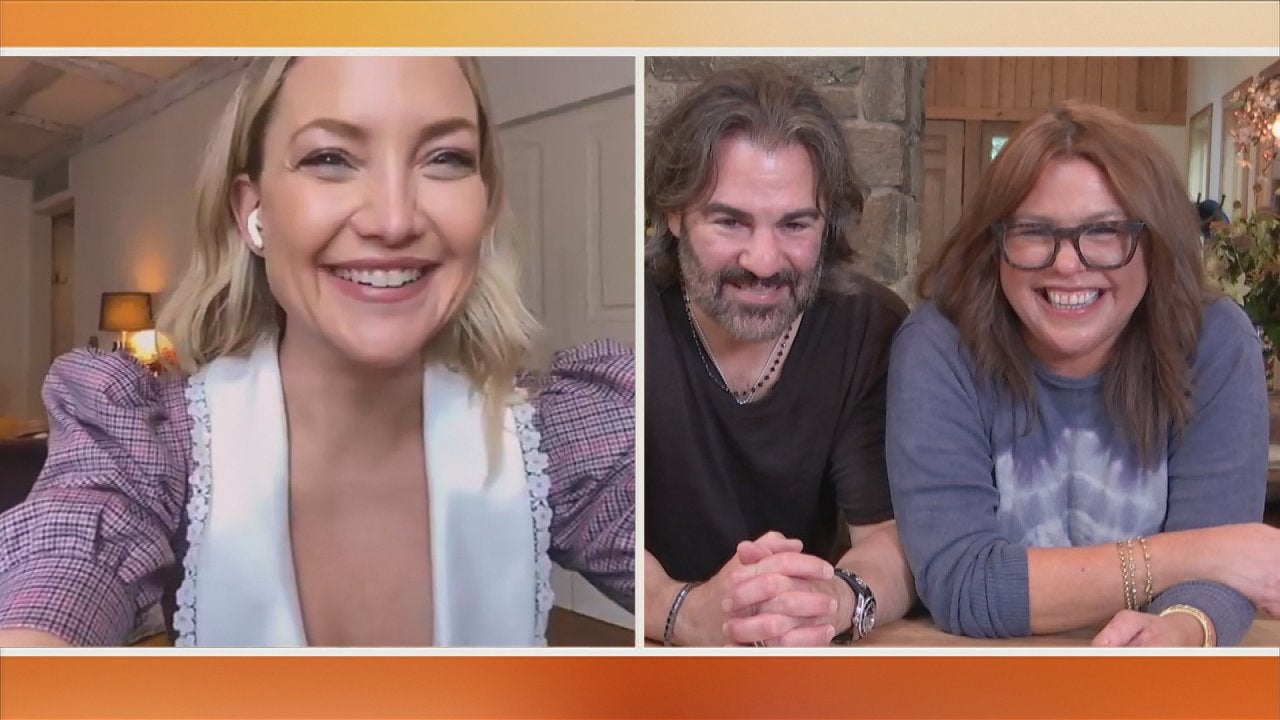 Rachael's Husband, John, Tells Kate Hudson He Wants to Hang Out …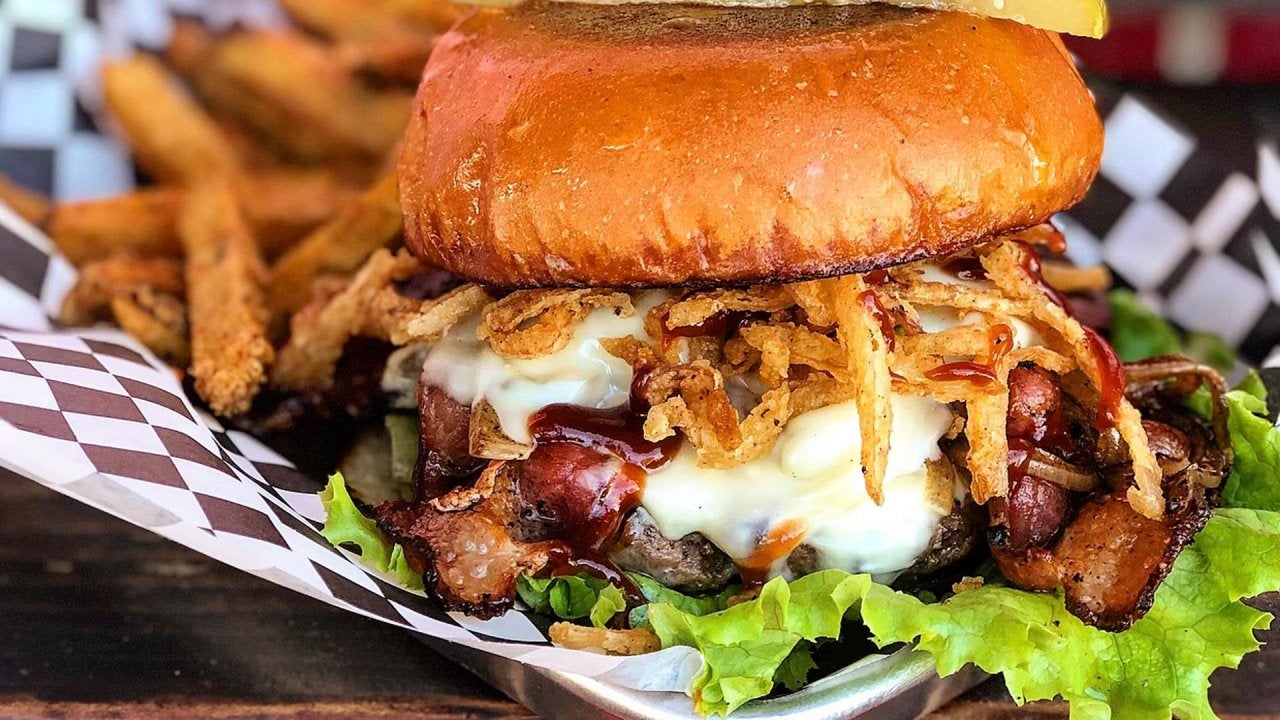 How to Make a Smokehouse Stack Burger | Billionaire Burger Boyz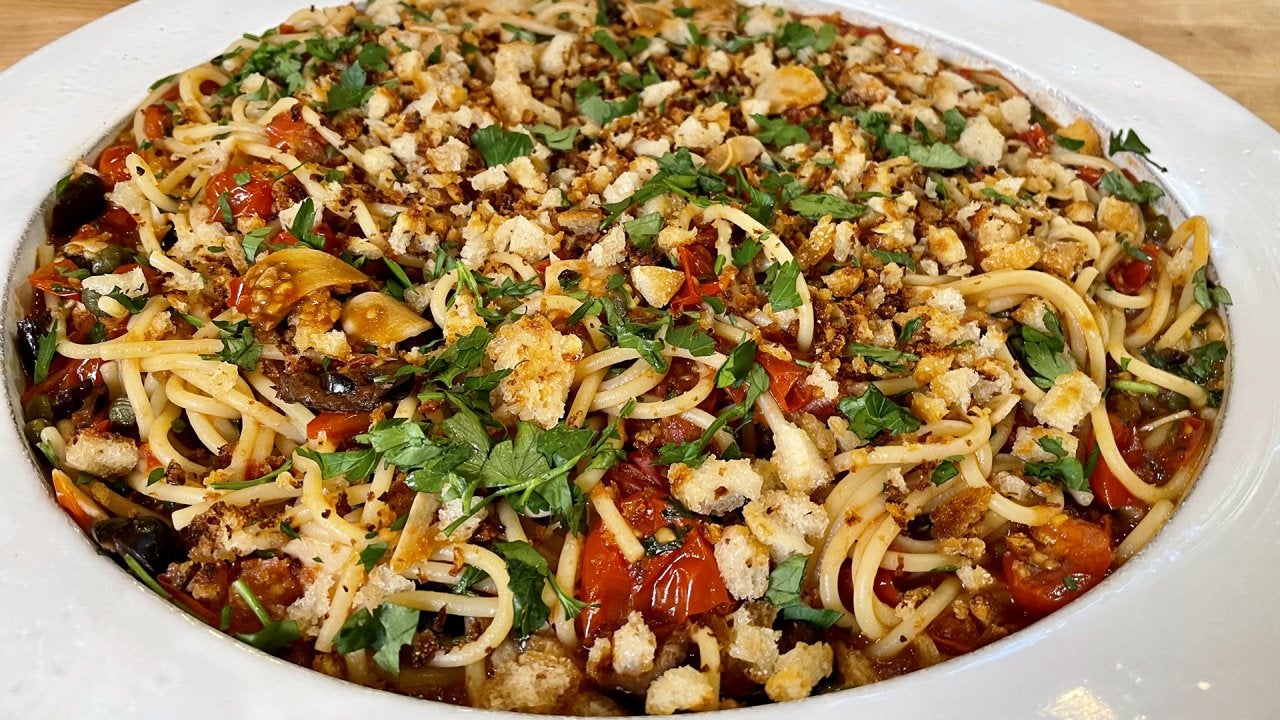 How to Make Spaghetti alla Puttanesca | Rachael Ray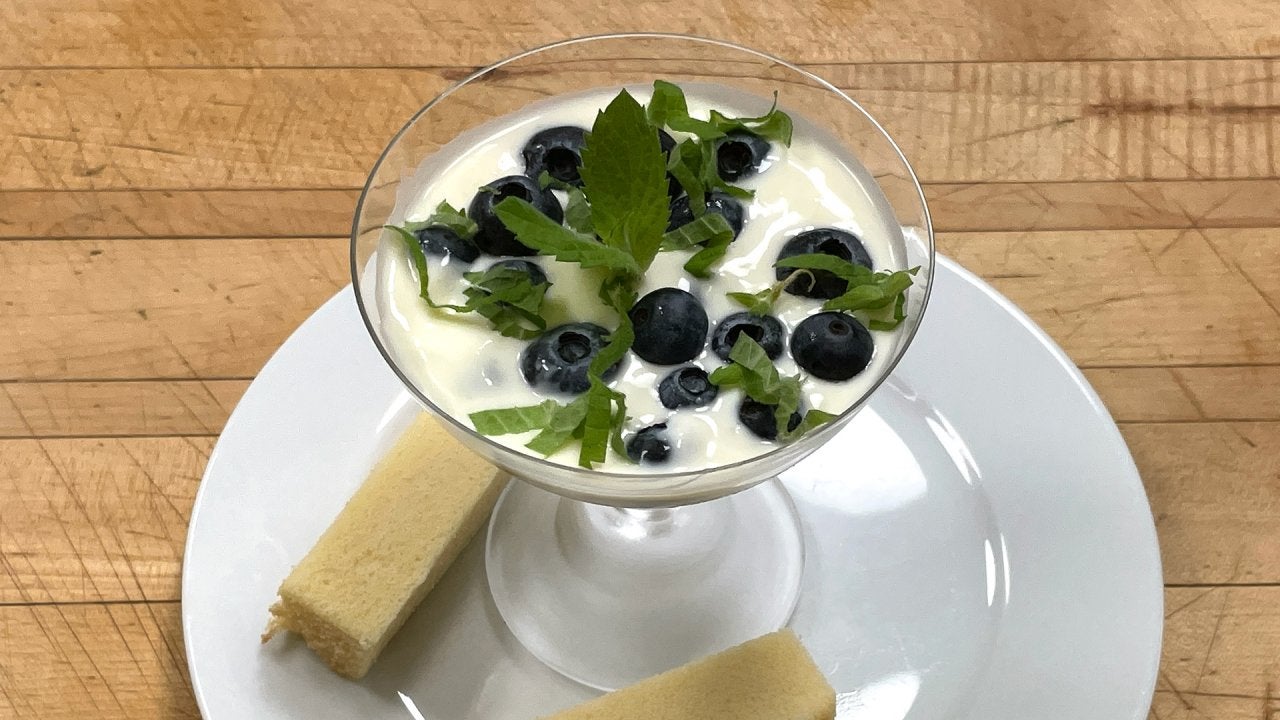 How to Make Lemon Posset | Jacques Pépin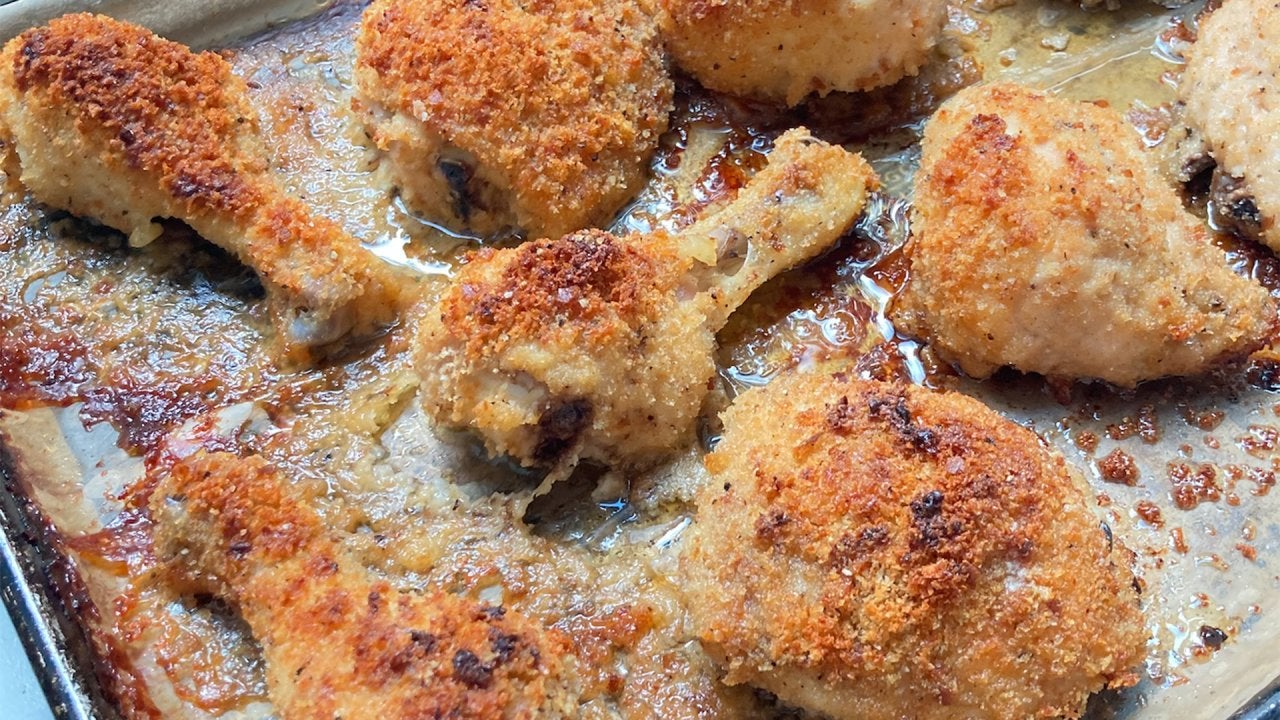 How to Make Oven Fried Chicken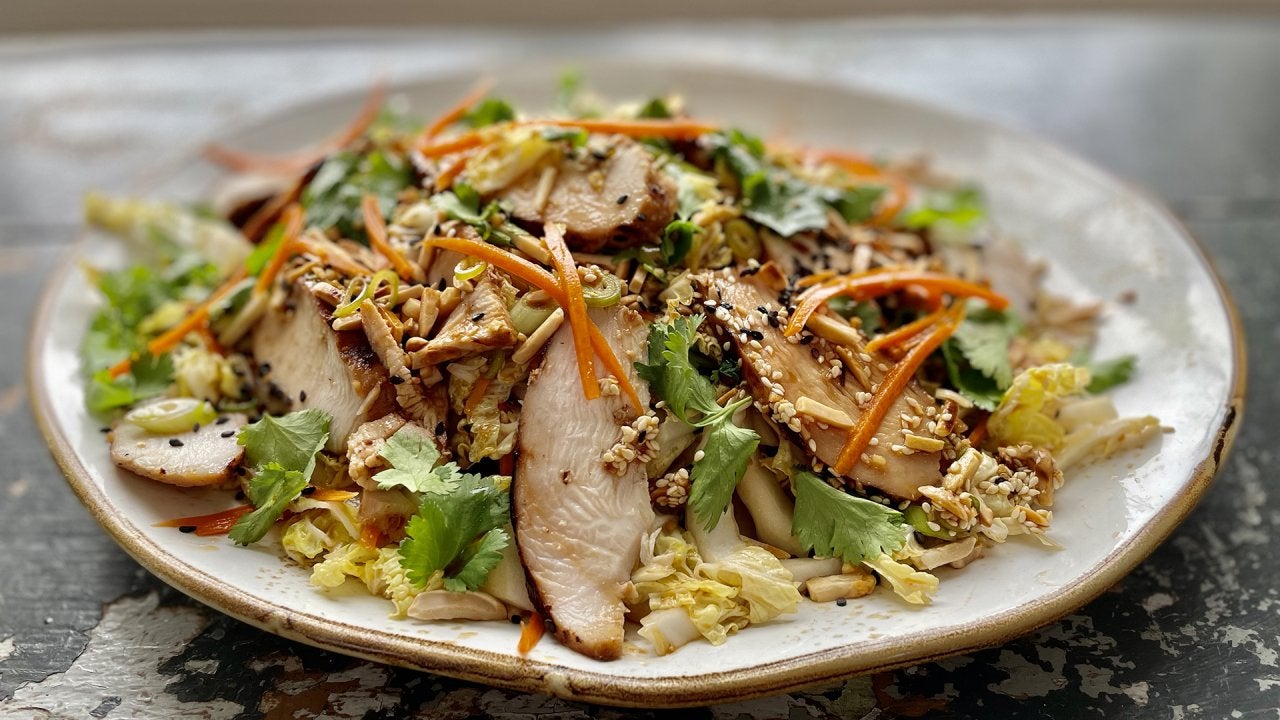 How to Make Grilled Ginger-Sesame Chicken Salad | Curtis Stone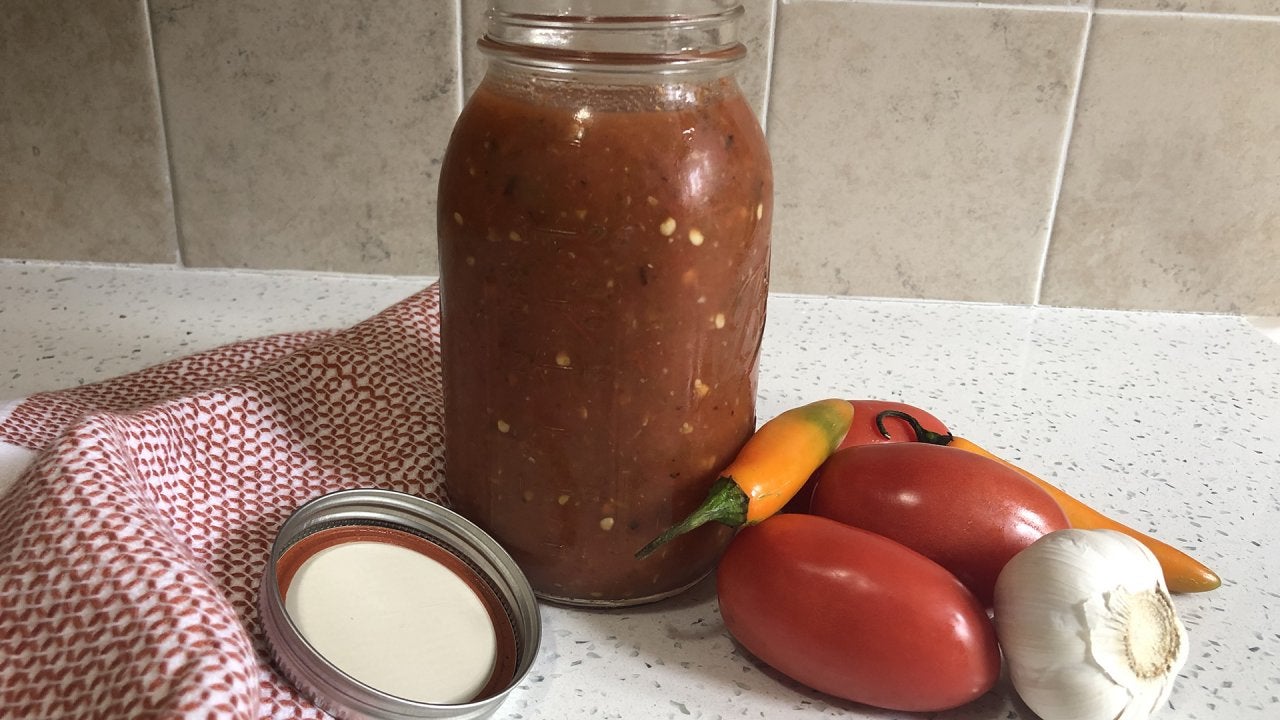 How to Make 4 Mexican-Inspired Dishes with Pan-Roasted Salsa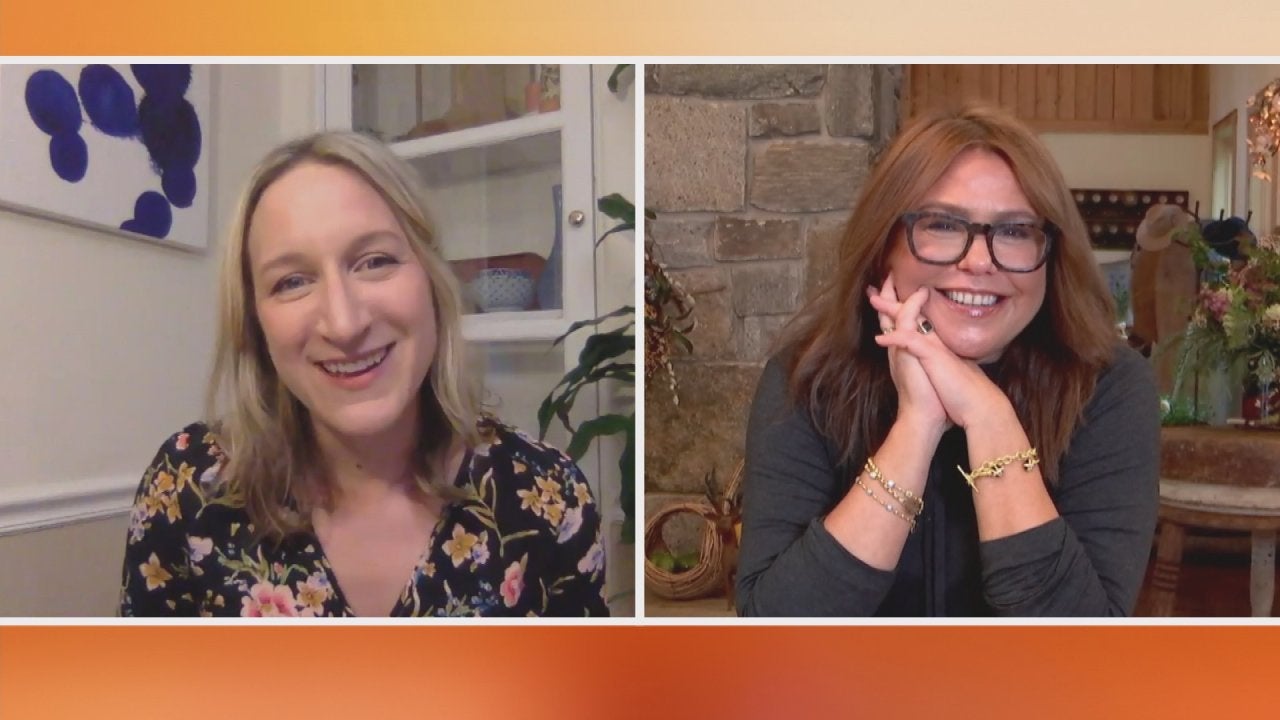 Rachael Ray In Season Editor-in-Chief Talks Fall 2021 Italian Is…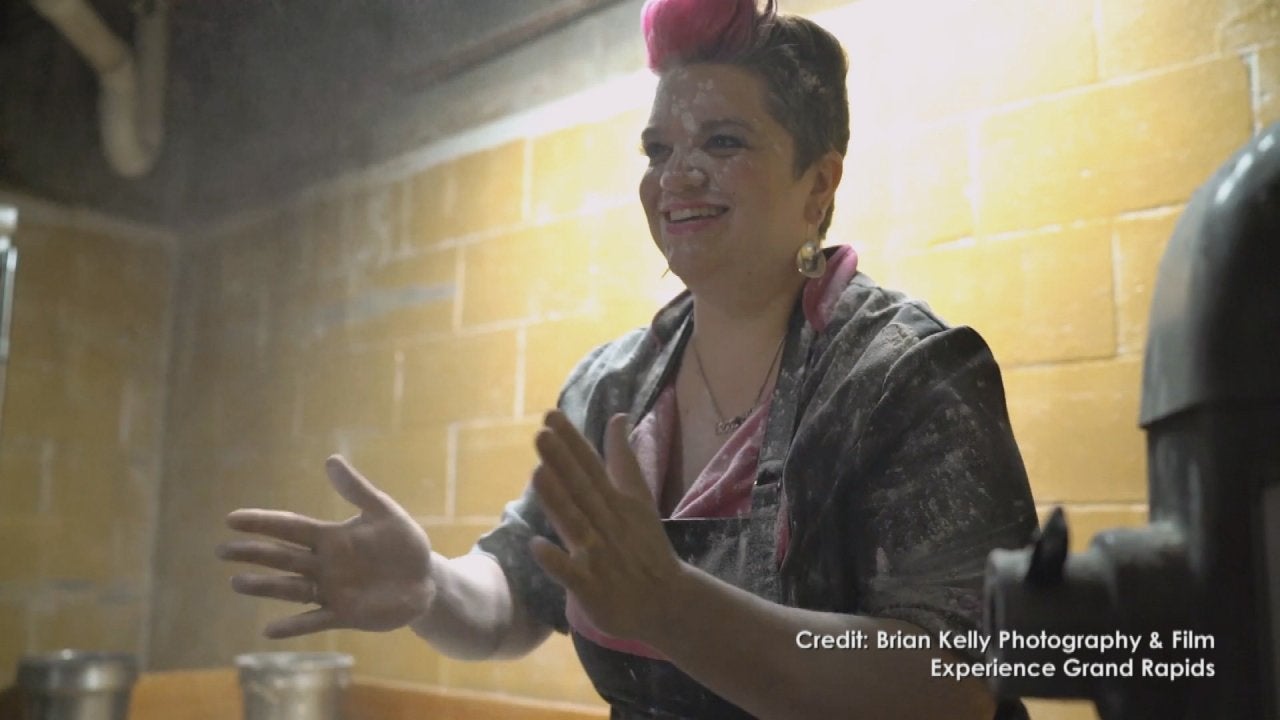 At Grand Rapids' Amore Trattoria, You Come for the Authentic Ita…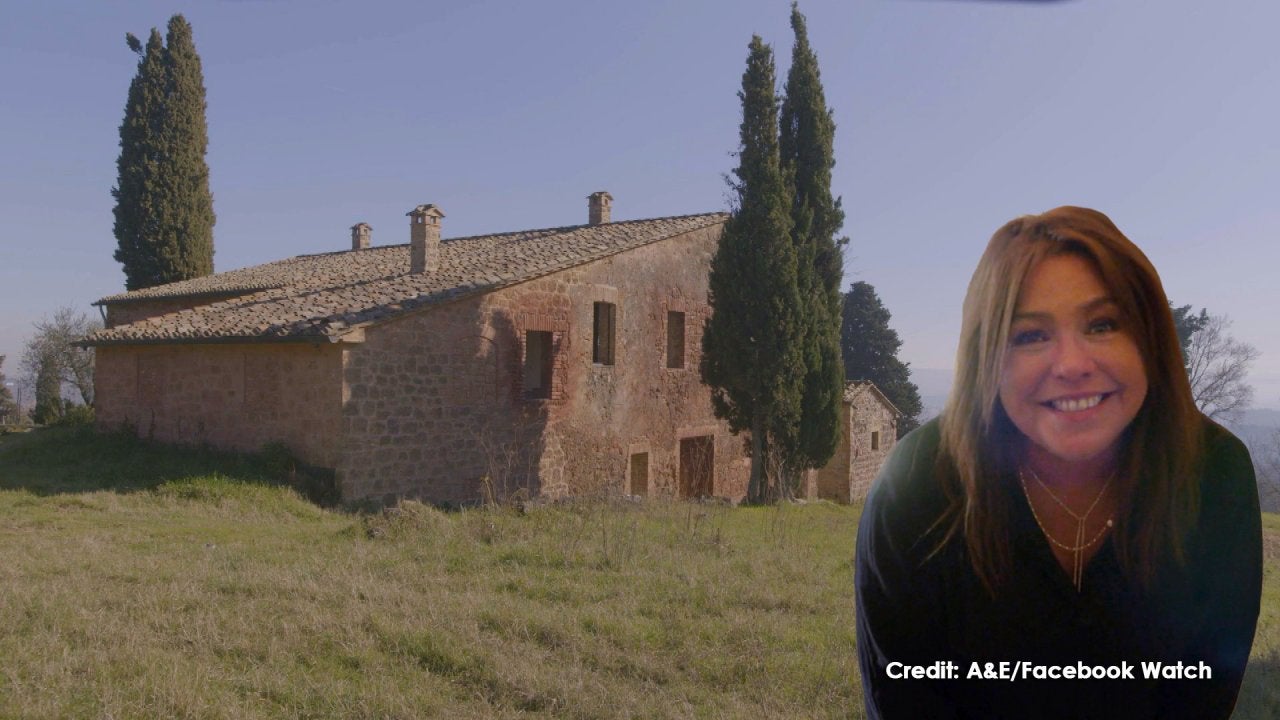 See Rachael's Italian Dream Home In First Look At New Facebook W…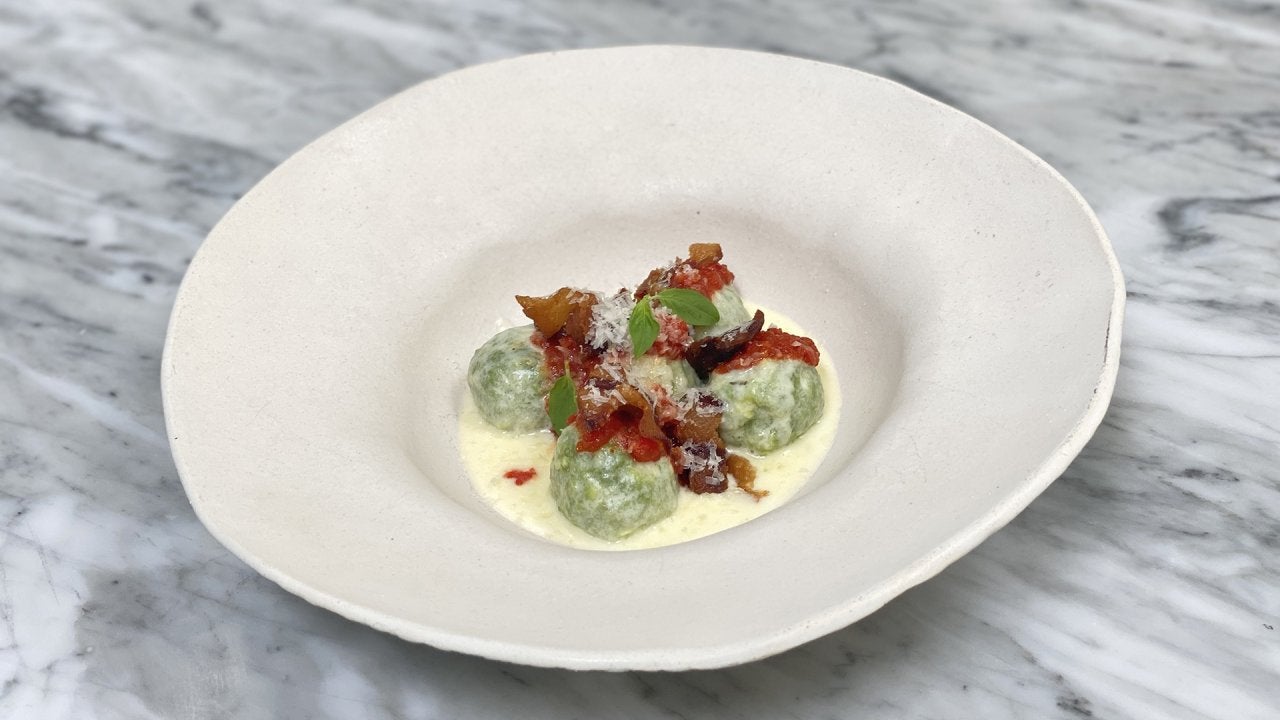 How to Make Spinach Ricotta Gnudi with Tomato Sauce and Crispy G…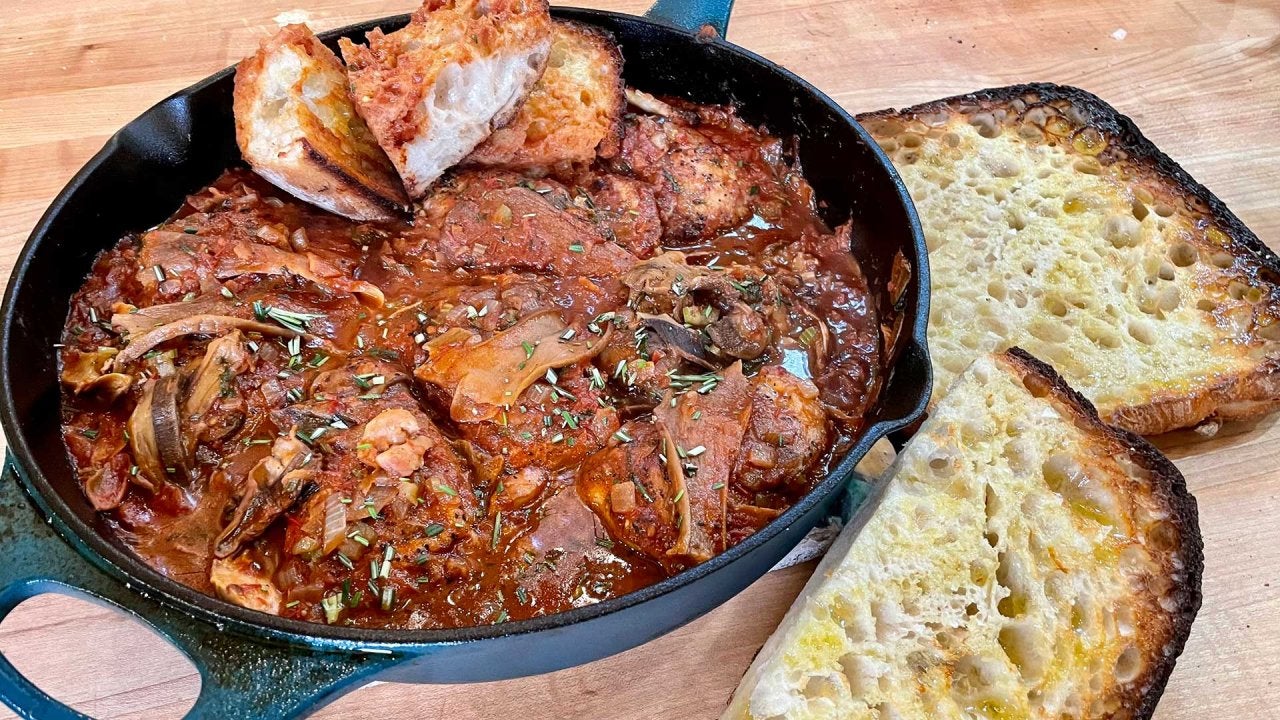 How To Make Chicken Cacciatore | Rachael Ray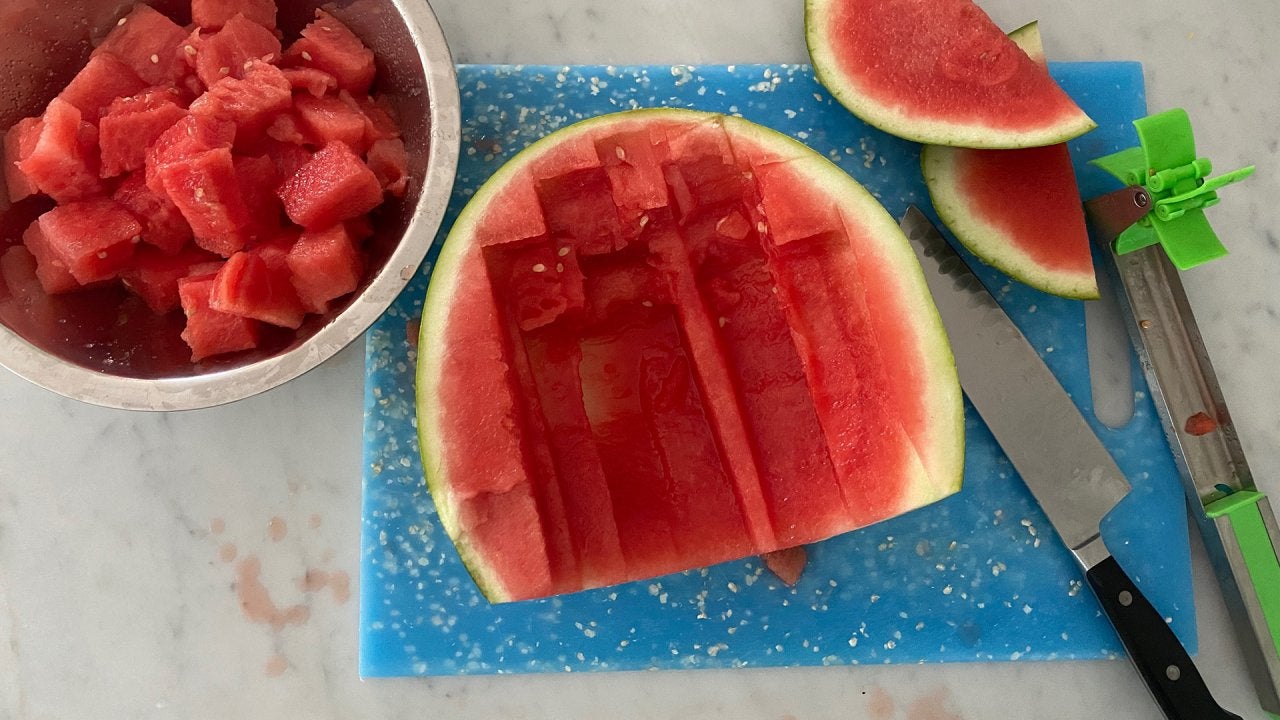 We Tried The TikTok Watermelon Slicer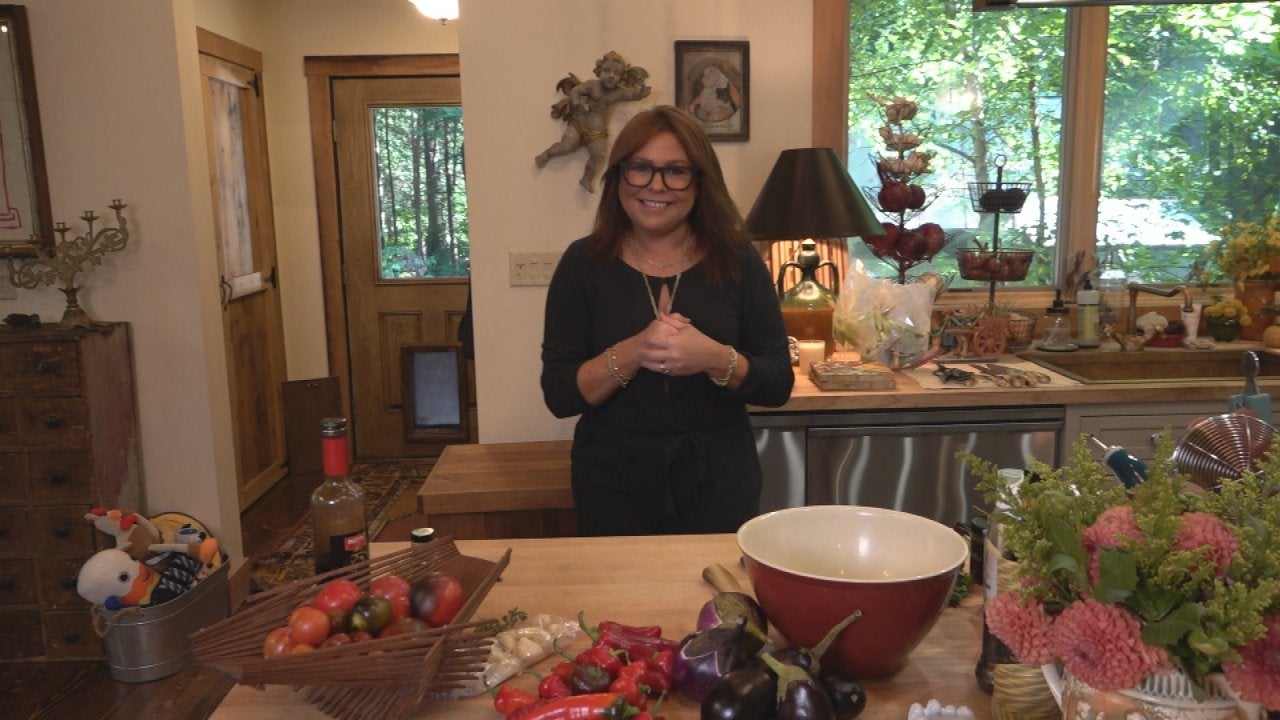 How to Make Roasted Eggplant, Pepper and Tomato Pasta | Rachael …
Instead of making pumpkin AND pecan pies on Thanksgiving, why not just make one pie to satisfy everyone's cravings? This incredible recipe, from our brilliant culinary staff member Grant, is a delicious crowd-pleaser that will take the stress and headache out of your holiday planning and replace it with fun and great taste. When dessert is over, your guests will already be waiting for next year's Thanksgiving dinner!
Ingredients
For the pie crust (or use 1 store-bought pie dough)
1 stick (1/2 cup) unsalted butter
1 1/4 cup of flour
1 tablespoon sugar
1 teaspoon salt
3 tablespoons ice water
1 tablespoon apple cider vinegar
Ice
For the Pumpkin Layer
3/4 cup pumpkin purée
1/3 cup sweetened condensed milk
3 tablespoons sugar
1/4 teaspoon salt
1/2 teaspoon pumpkin pie spice
1/4 teaspoon ground ginger
1 egg
For the Pecan Layer
1 tablespoon butter, melted
1/2 cup corn syrup
2 tablespoons maple syrup
1/3 cup sugar
2 eggs
1/2 teaspoon salt
3/4 cup pecans, halved
1/4 cup pecans, chopped
For the Maple Whipped Cream
1 cup heavy whipping cream
1/4 cup powdered sugar
1/4 cup dark maple syrup
1/4 teaspoon salt
Preparation
For the pie crust, dice the stick of butter and place it into the freezer.

Place flour, sugar and salt into the bowl of a food processor. In a measuring cup, combine water, apple cider vinegar and ice.

Put the cold butter into the food processor with the flour mixture and pulse 4 times for 3 seconds each time. Then, run the food processor and stream in the water/vinegar mixture.
Dump the dough out onto some plastic wrap. The dough should be a crumbly, damp mixture with big pieces butter throughout.
Shape the dough into a fat disk and wrap the dough tightly in plastic wrap and place it into the fridge to chill for at least 1 hour or until firm.
Preheat oven to 400°F.
Place chilled pie dough into a 9-inch pie pan. Prick the bottom of the pie crust with a fork and place into the oven to pre-bake for 10 minutes. Remove the crust and lower oven to 350°F.
In a medium bowl, mix together pumpkin purée, sweetened condensed milk, sugar, salt, pumpkin pie spice, ground ginger and egg for the pumpkin layer. Set aside.
In another medium mixing bowl, mix together butter, corn syrup, maple syrup, sugar, eggs and salt for the pecan layer. Add in the halved pecans.
Pour the pumpkin pie mixture into the pre-baked pie shell then sprinkle the top with the chopped pecans. (This creates a barrier so the pumpkin pie and pecan pie fillings stay separated.) Then, carefully ladle the pecan pie filling over top of the pumpkin layer, being very careful not to mix the layers.
Place the pie on a sheet tray and bake for 1 hour.
For the whipped cream, whip cream in a stand mixer until it forms soft peaks. Add in powdered sugar, maple syrup and salt; whip a little more until well-incorporated.
Serve topped with Maple Whipped Cream.