Cauliflower-Topped Shepherd's Pie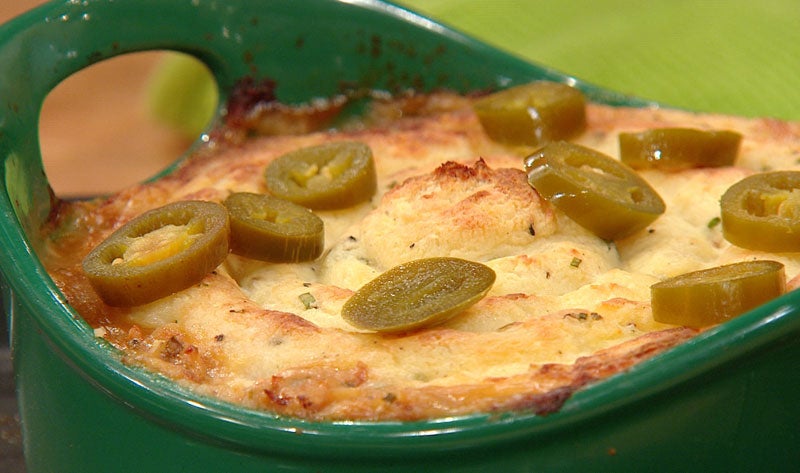 Chili Shepherd's Pie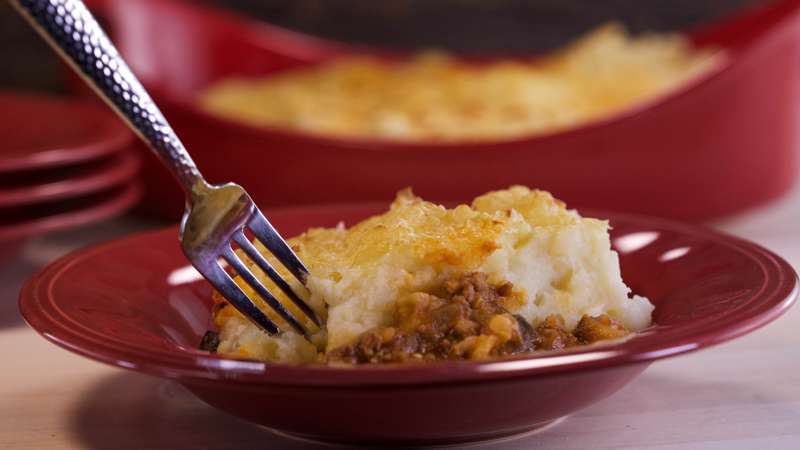 Moussaka-Style Shepherd's Pie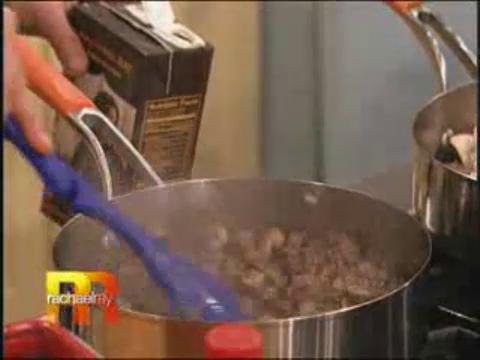 Shepherd's Pie Stuffed Potatoes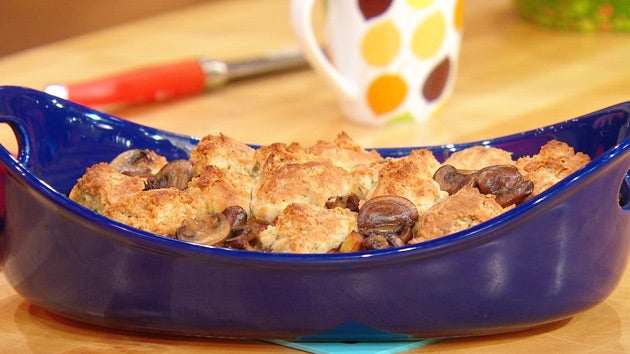 Drop Biscuit Top Shepherd's Pie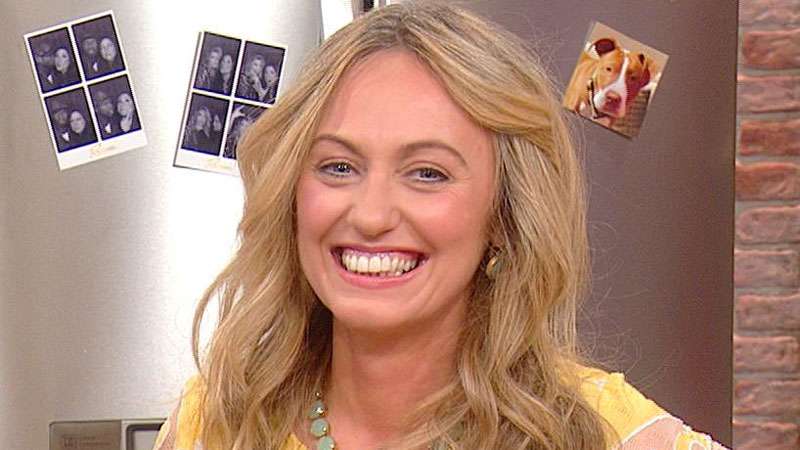 Shepherd's Pie, Nachos & Edible Crayons?!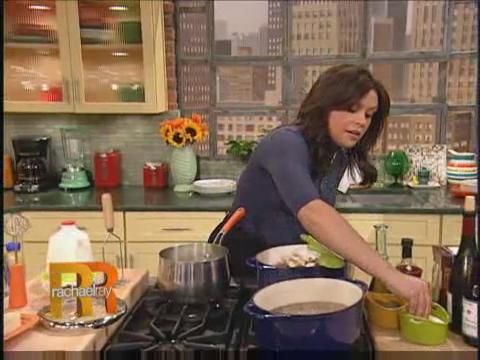 Ground Beef and Burgundy Shepherd's Pie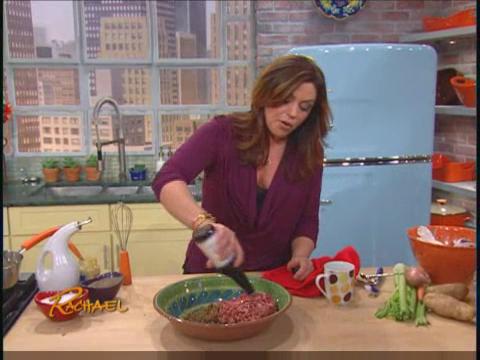 Shepherd's Pie Knife-and-Fork Burgers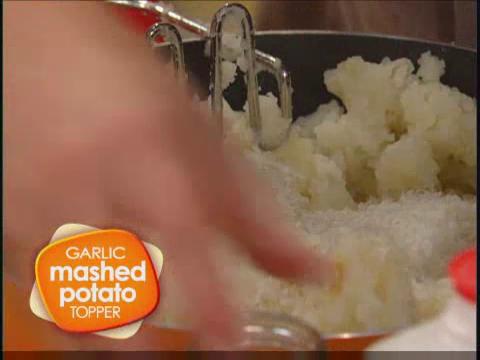 Italian Beef and Pork Shepherd's Pie with Garlic Mashed Potato T…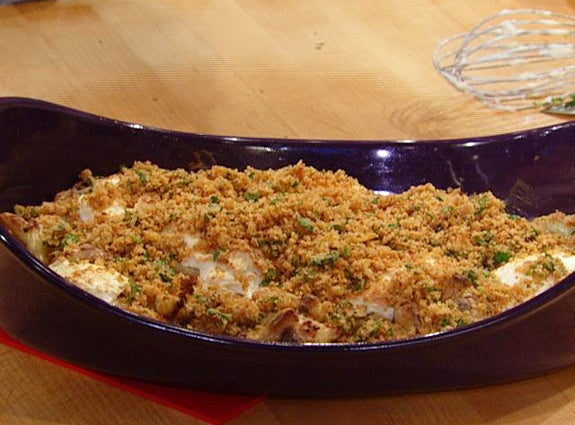 Roasted Cauliflower Au Gratin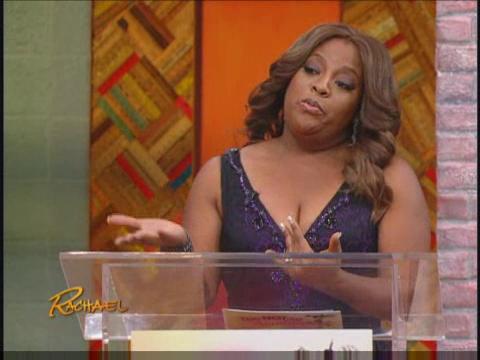 Sherri Shepherd's Not-So-Newlywed Game
Ingredients
1 large or 2 small heads cauliflower, trimmed of greens and root
1/2 to 3/4 cup chicken stock
Olive oil, for drizzling plus 2 tablespoons
Salt and pepper
1 5.4-ounce Boursin cheese or 5 to 6 ounces soft garlic-herb cheese
1/2 cup grated Parmigiano-Reggiano
1/2 pound cremini mushrooms, chopped
2 pounds ground lamb or beef
1 fresh bay leaf
4 tablespoons rosemary, finely chopped
1 onion, chopped
2 ribs celery, chopped
4 cloves garlic, chopped
1 teaspoon ground allspice
2 tablespoons tomato paste
1 to 1 1/2 cups lamb stock (such as Whole Foods brand) or additional chicken stock, if using lamb or beef stock, if using ground beef
1 cup shredded cheddar cheese
Preparation
Preheat oven to 400°F.

Place cauliflower in a Dutch oven with stock; bring to boil. Add drizzle of olive oil, season with salt and pepper, cover pot and cook until very tender. Mash then purée with an immersion blender with the Boursin and Parm cheese. Reserve.

Heat a large, cast-iron or deep skillet over medium-high heat. Add oil and when hot, add mushrooms and brown. Add meat and brown and crumble; add bay, rosemary, onions, celery, garlic, allspice, salt and pepper. Partially cover and sweat vegetables 7-8 minutes. Add tomato paste and stir 1 minute then add stock and reduce heat to simmer to thicken a bit.
Transfer meat to a casserole dish and top with even layer of cauliflower purée. Top with cheddar cheese.
Bake the casserole until golden brown on top and bubbly at edges.