How to Master the Art of Contouring -- With a Spoon!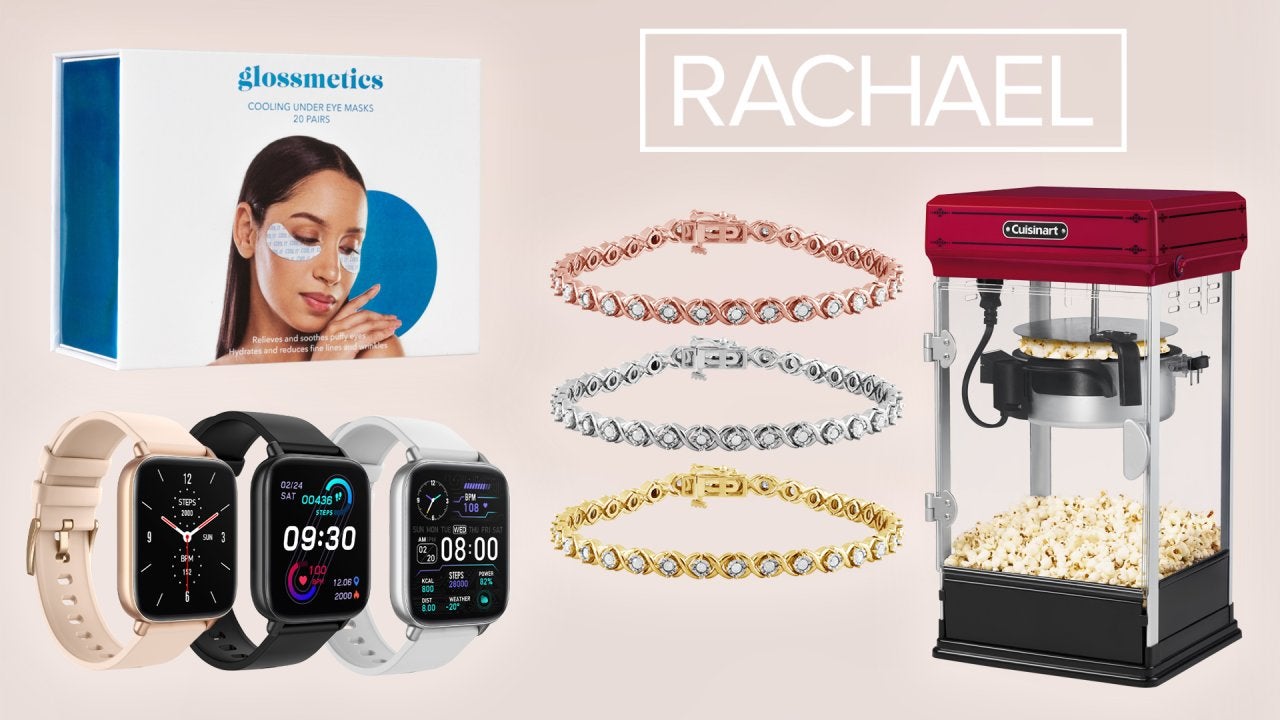 New Deals For Holiday Gifts! Smart Watch + More—Between 40% and …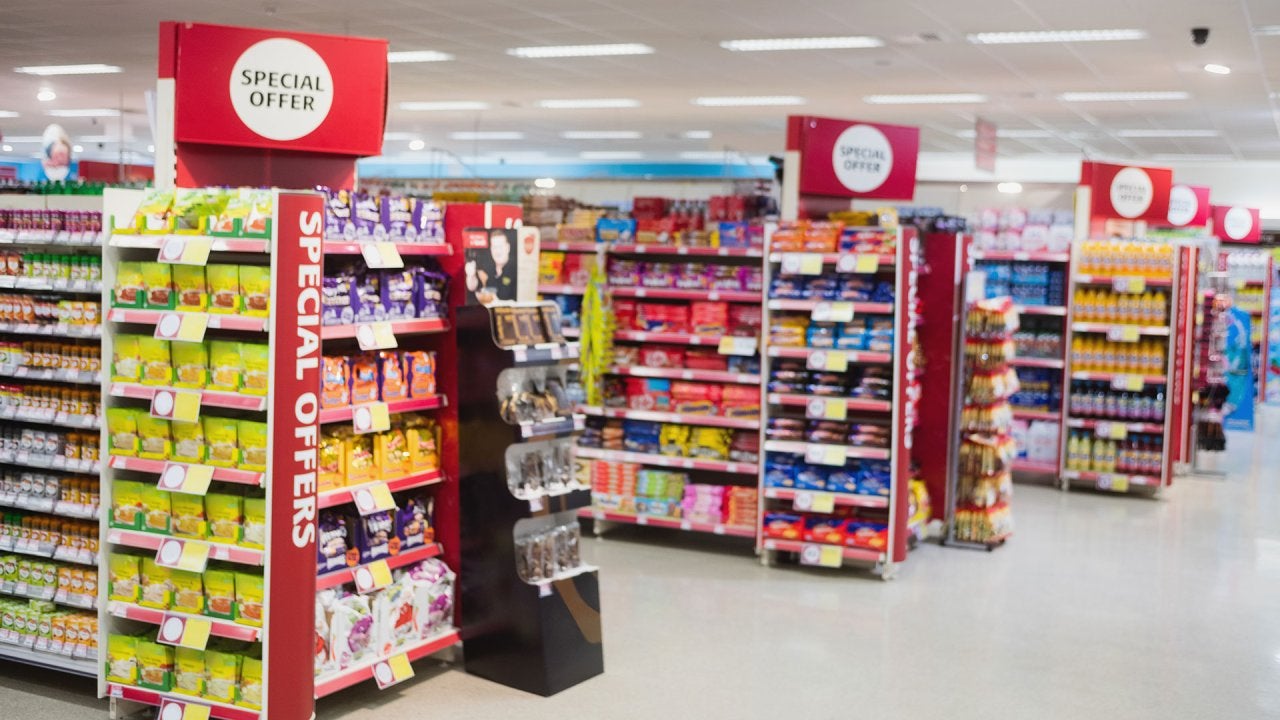 Holiday Food Shopping Tricks That Could Save You Hundreds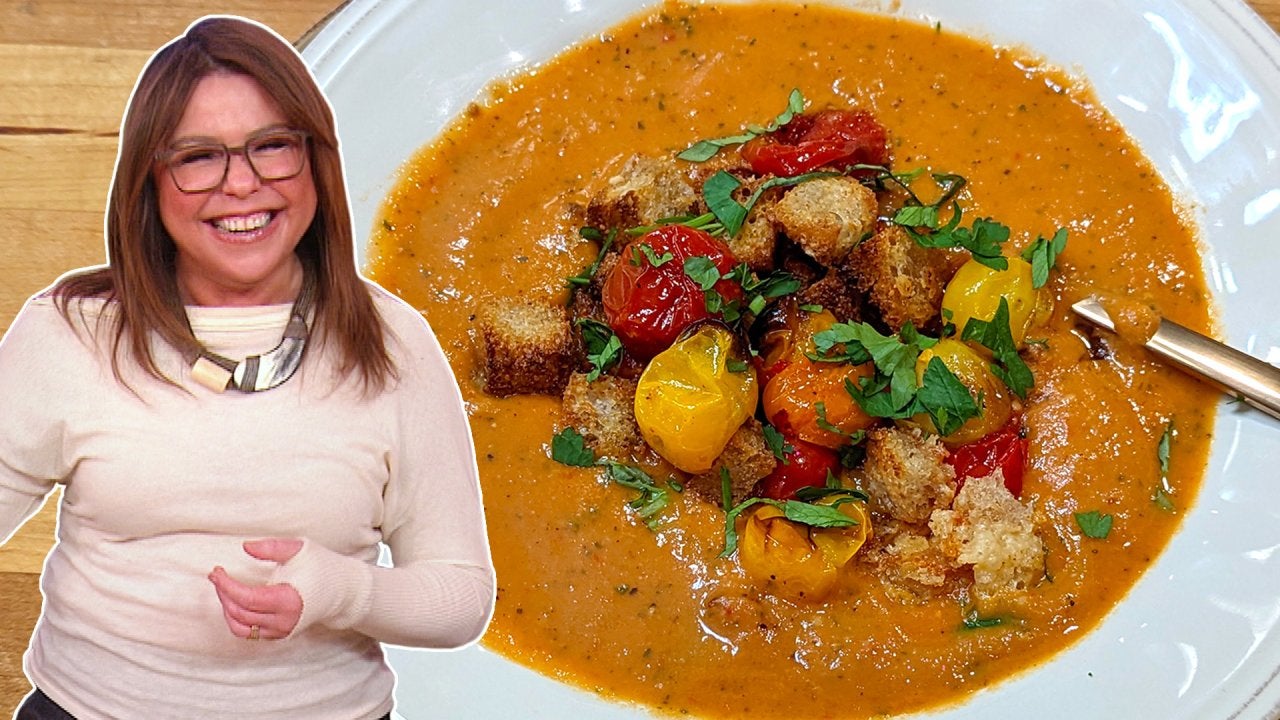 How to Make Roasted Cherry Tomato Soup and Bacon Croutons | Rach…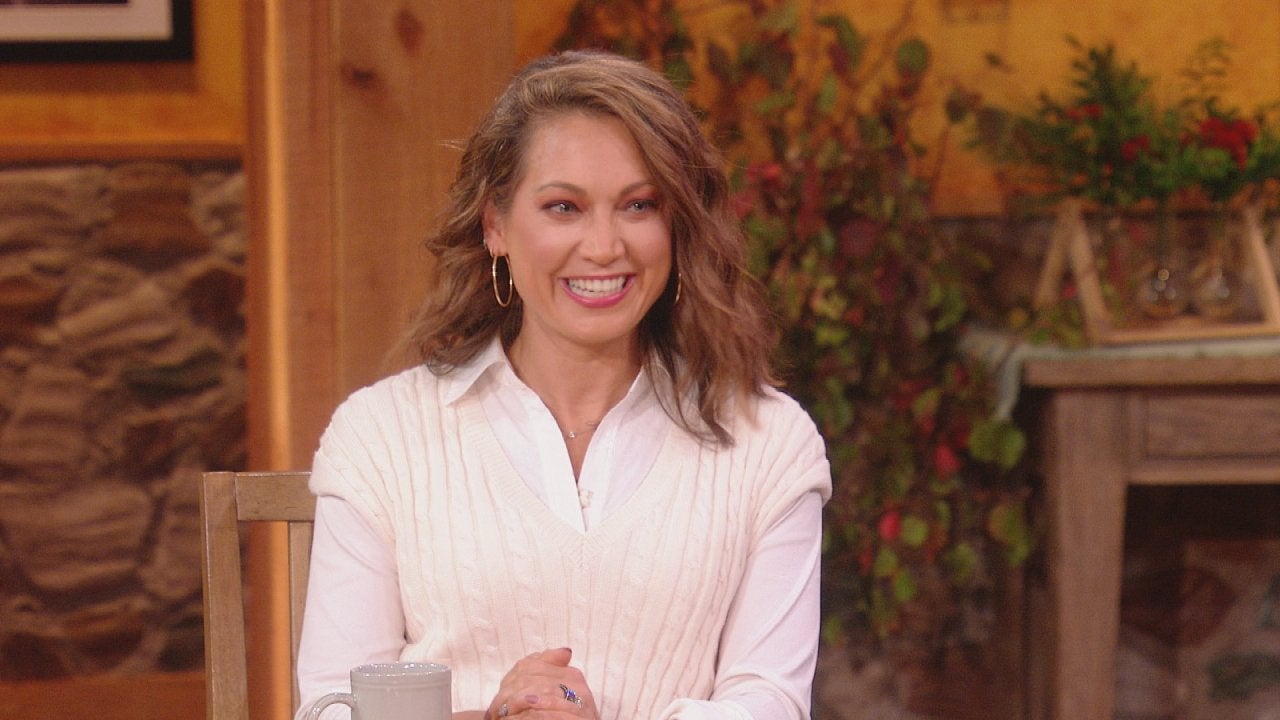 "ABC News" Meteorologist Ginger Zee + Rachael's Stuffed Cabbage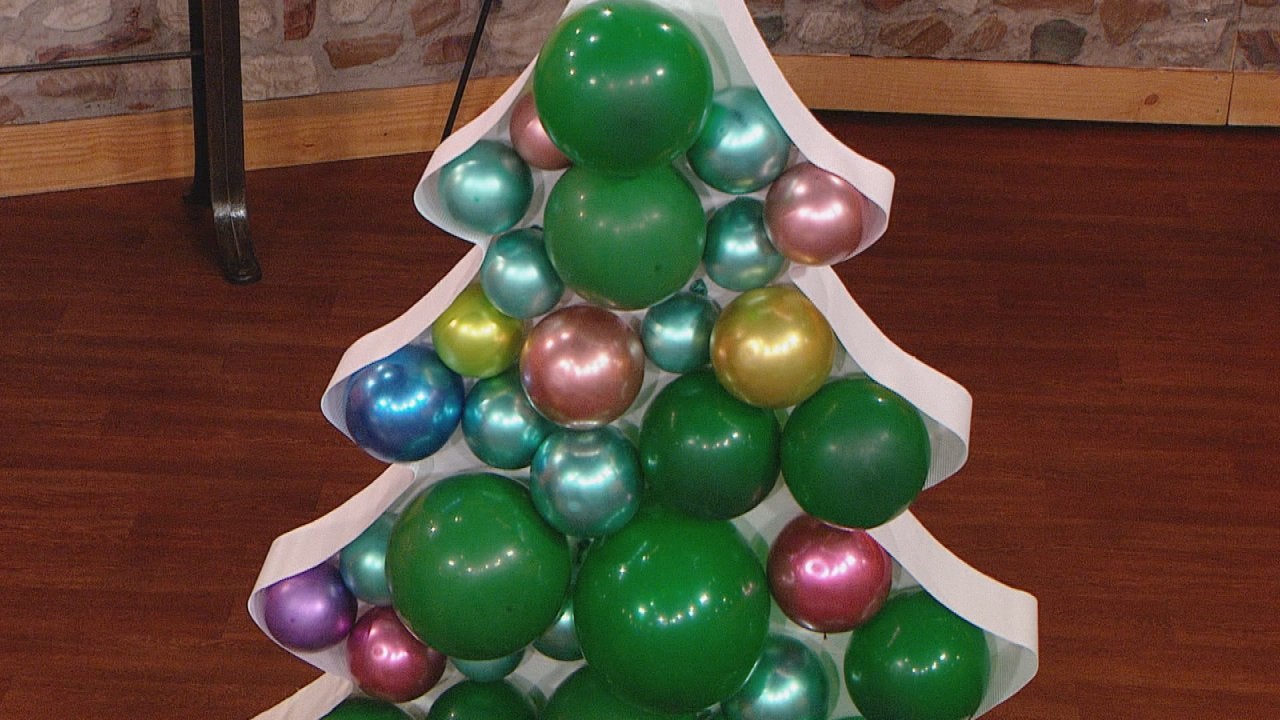 DIY Balloon Mosaic For the Holidays With Letter + Number Molds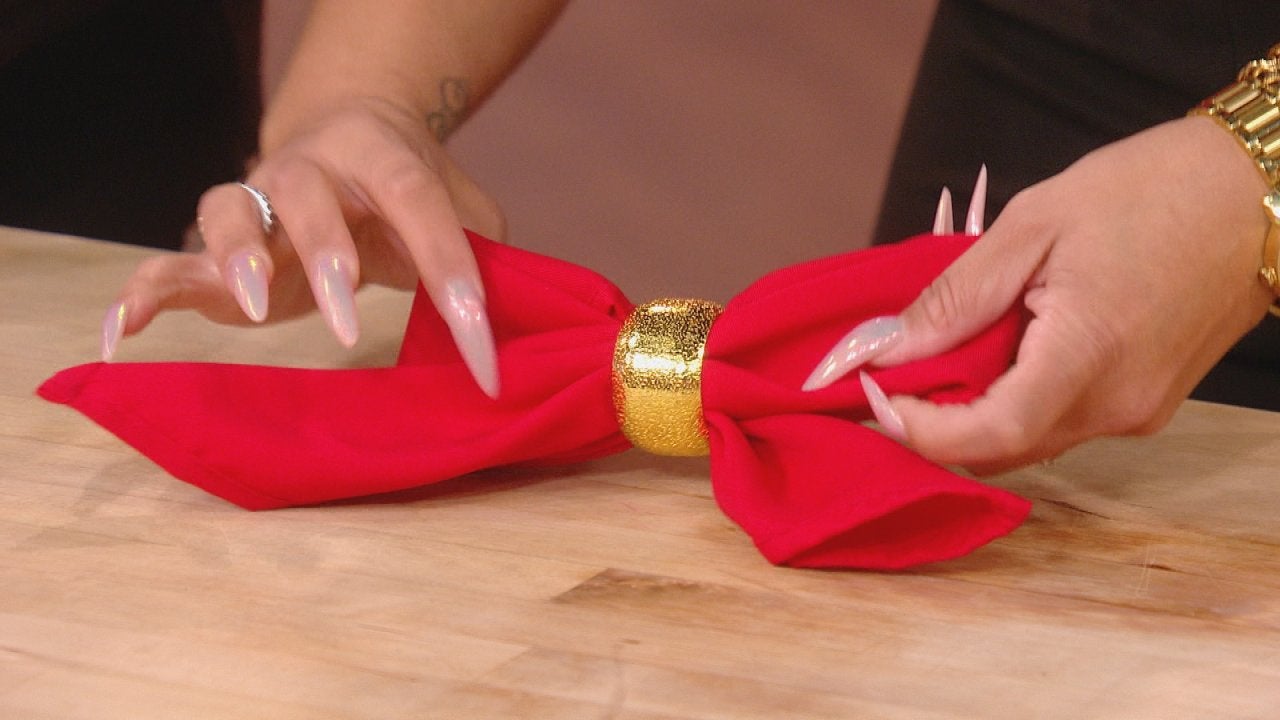 DIY Bow Napkins For Your Holiday Table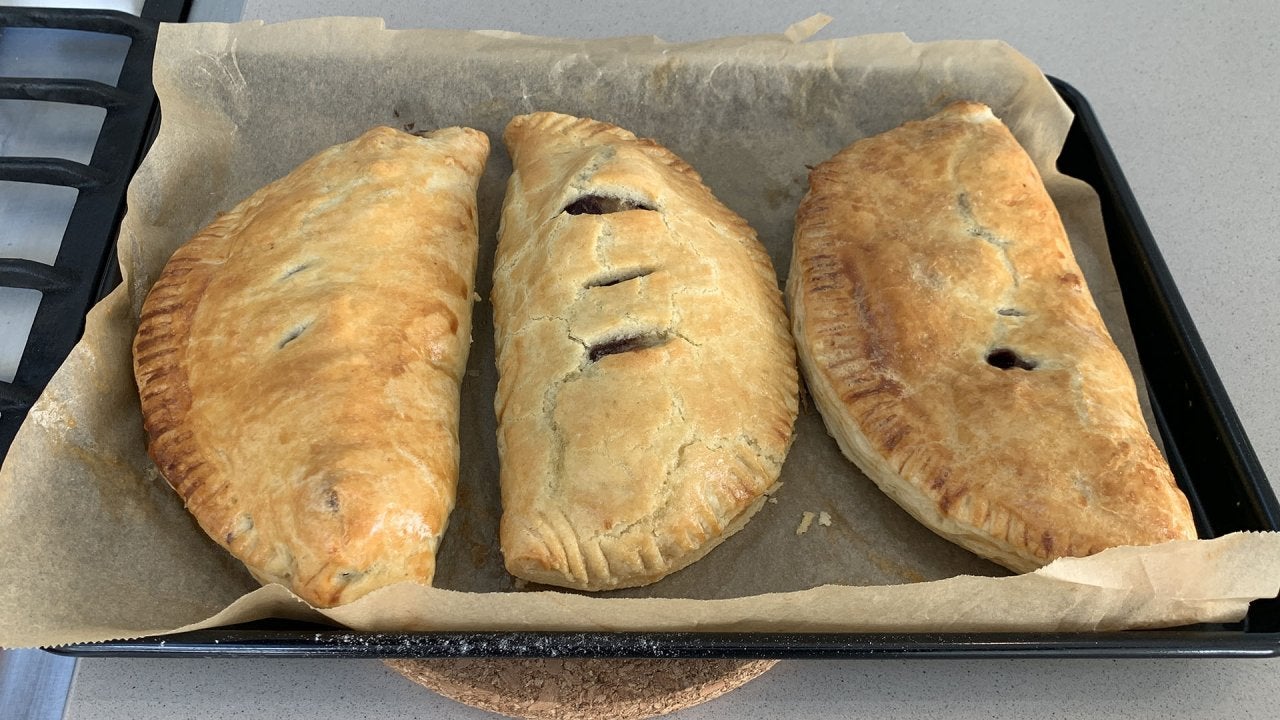 How to Make Toad-in-the-Hole Pasties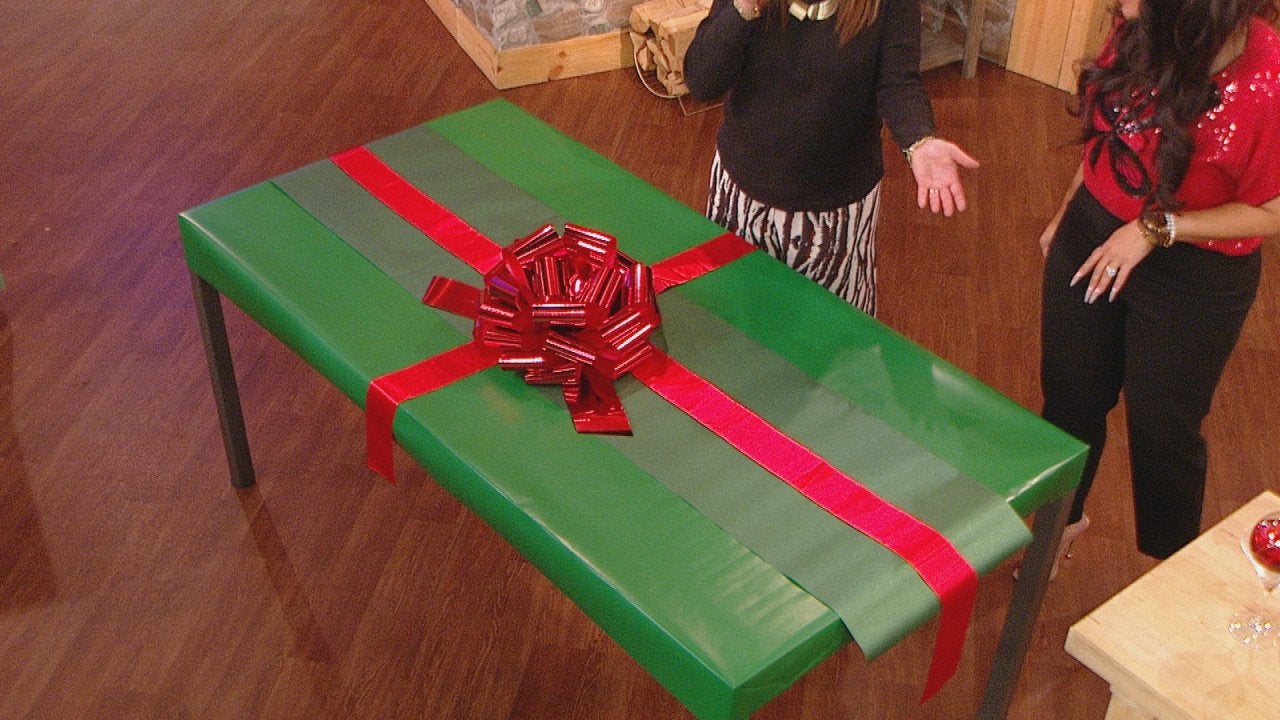 Step-by-Step Tutorial: Wrap Your Table Like a Christmas Gift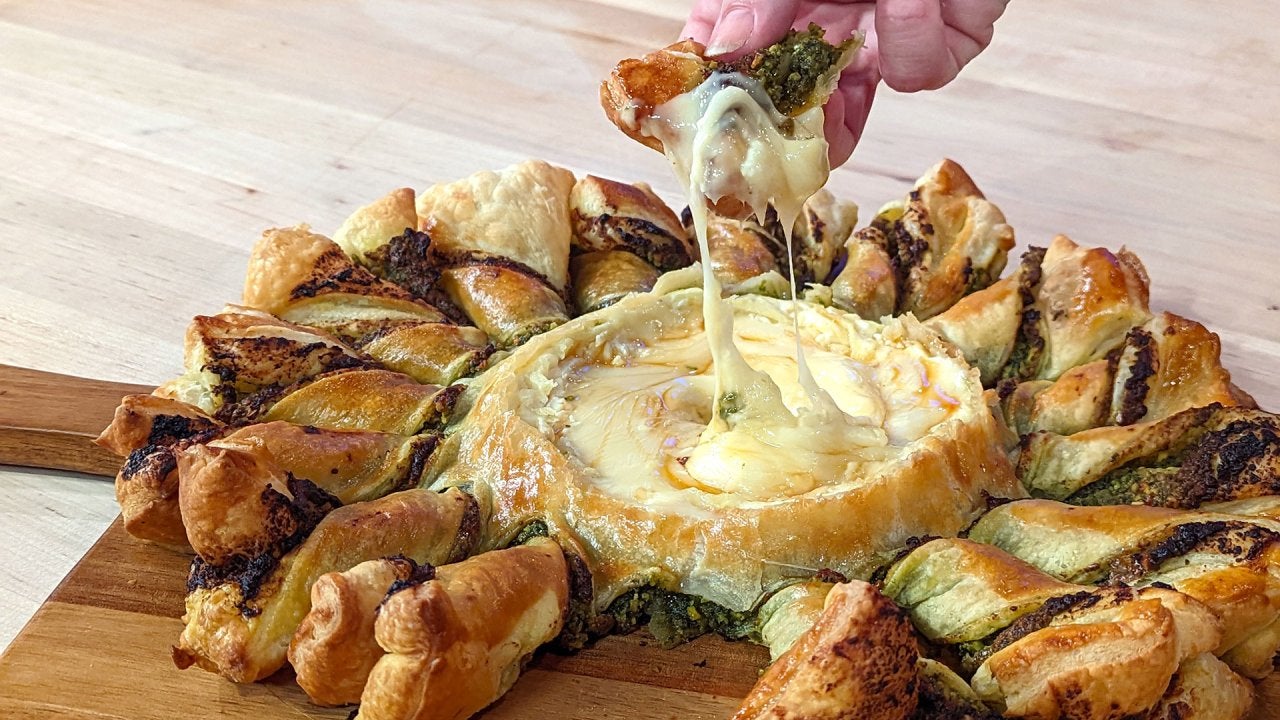 How to Make a Baked Brie Wreath with Sweet and Spicy Pesto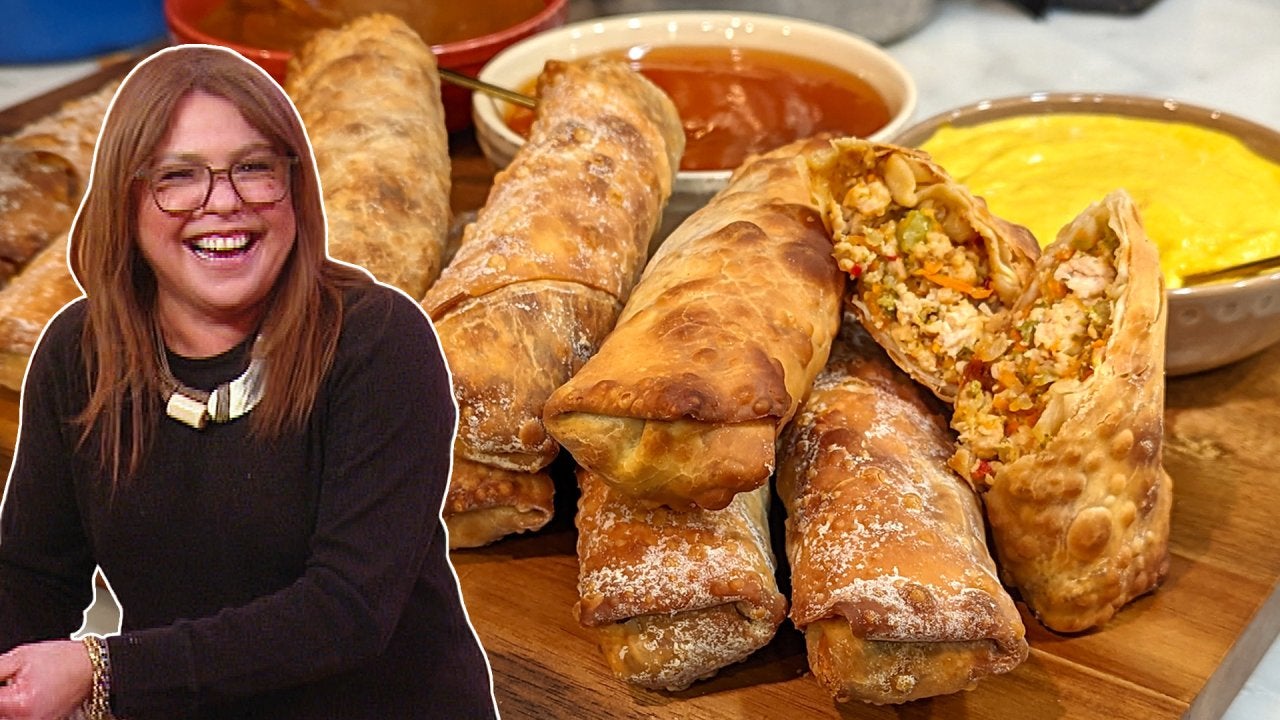 How to Make Spicy, Sweet & Sour Egg Rolls and Hoisin-Peanut Dipp…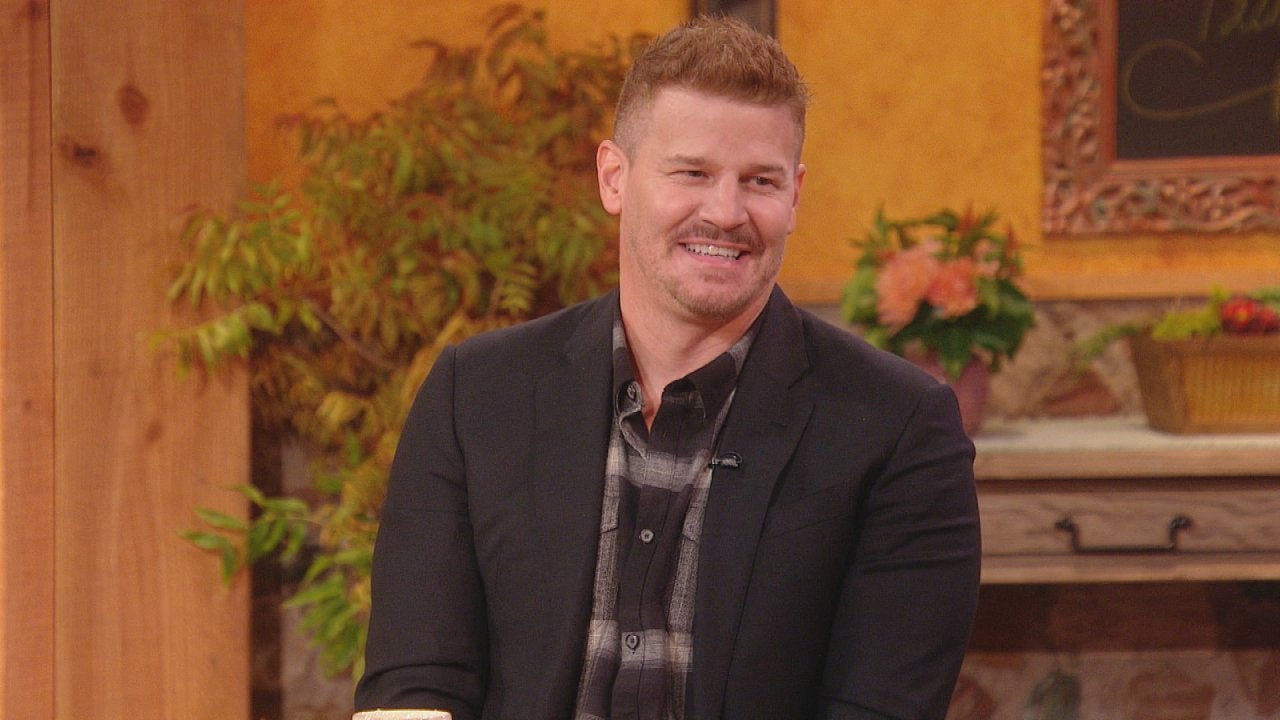 David Boreanaz Tells BTS "SEAL Team" Story + It's Pasta Night at…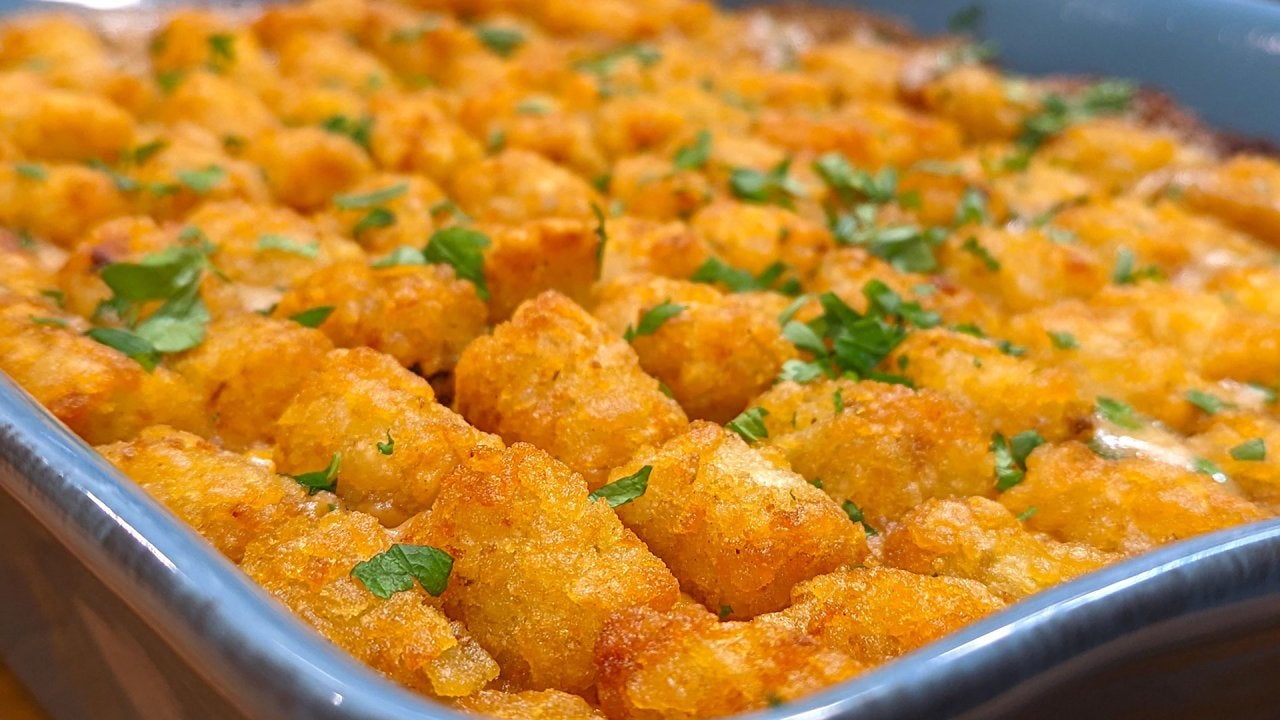 Cozy Tater Tot Casserole + "New Kid On The Block" Jonathan Knight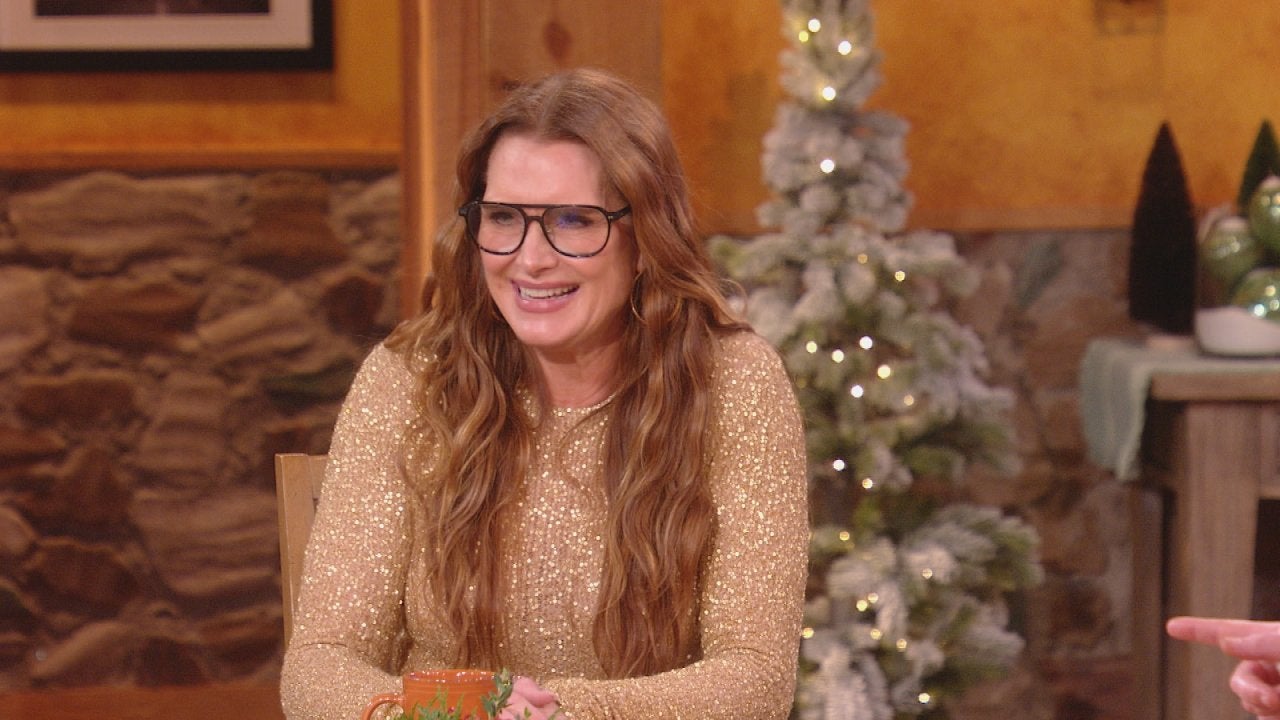 Brooke Shields Talks Holiday Plans + Her New Movie "Holiday Harm…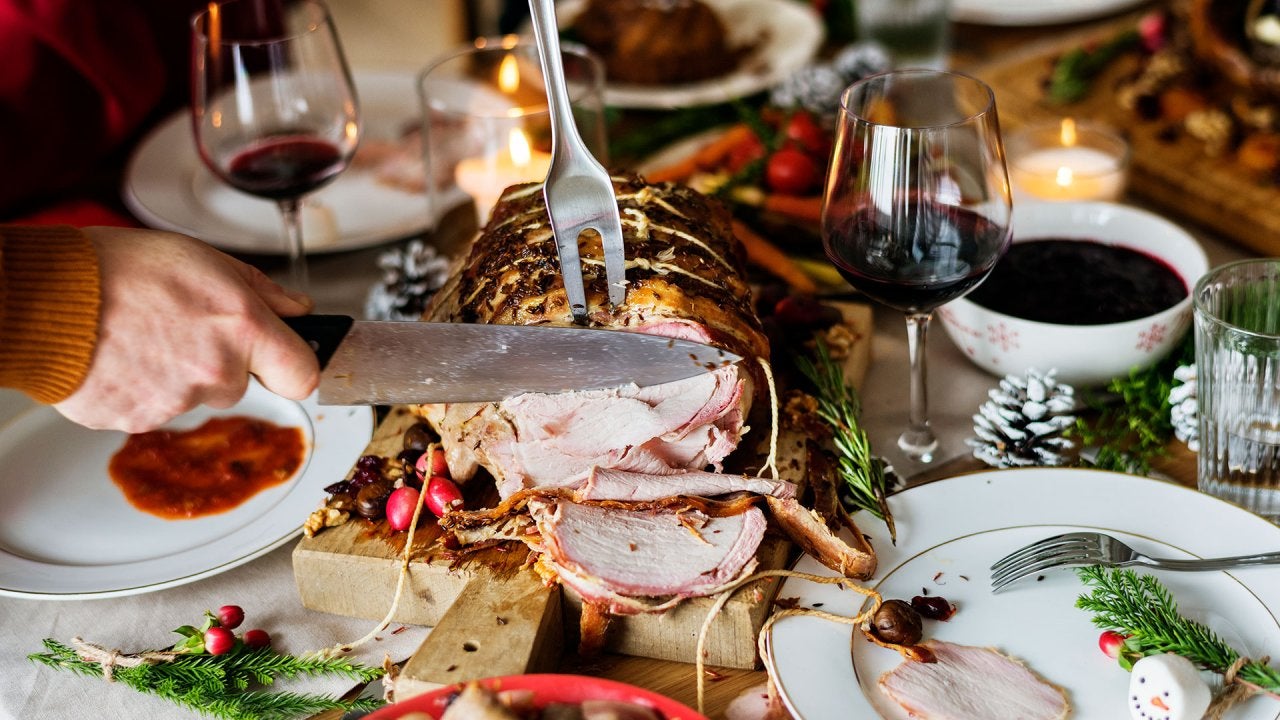 A Master Sommelier's Holiday Meal Wine Pairings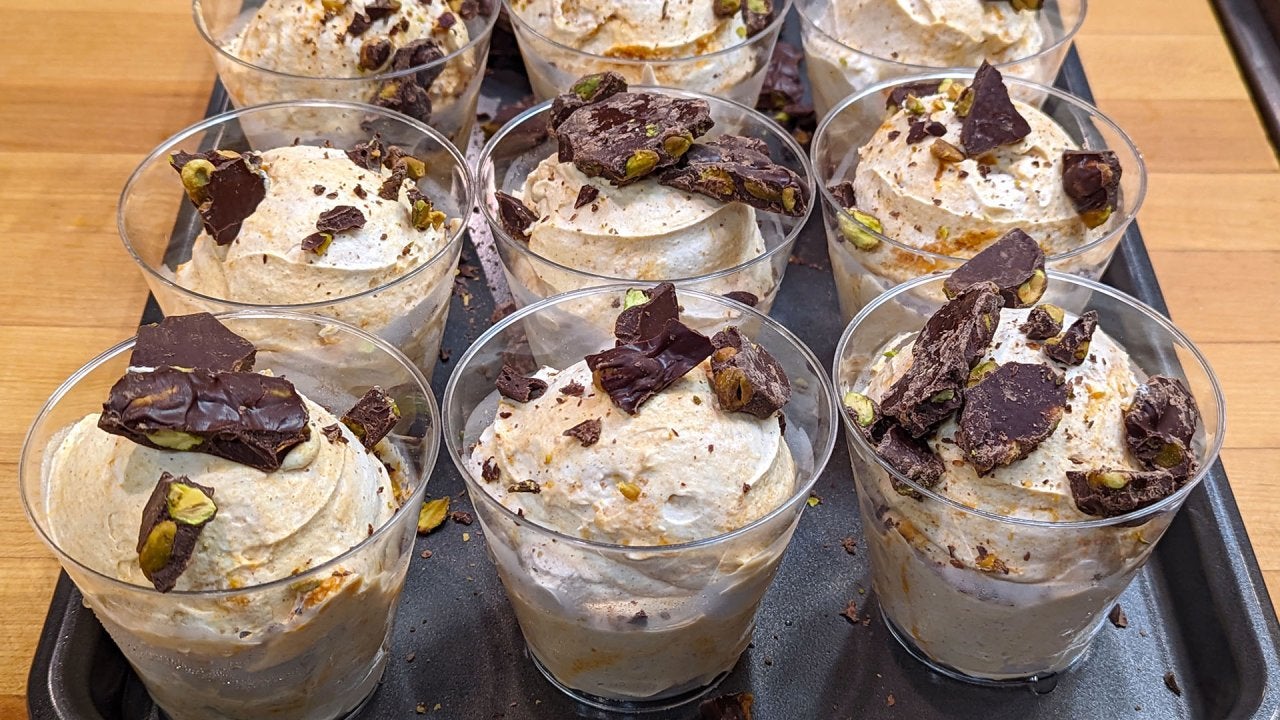 How to Make Pumpkin Semifreddo with Chocolate-Covered Pistachios…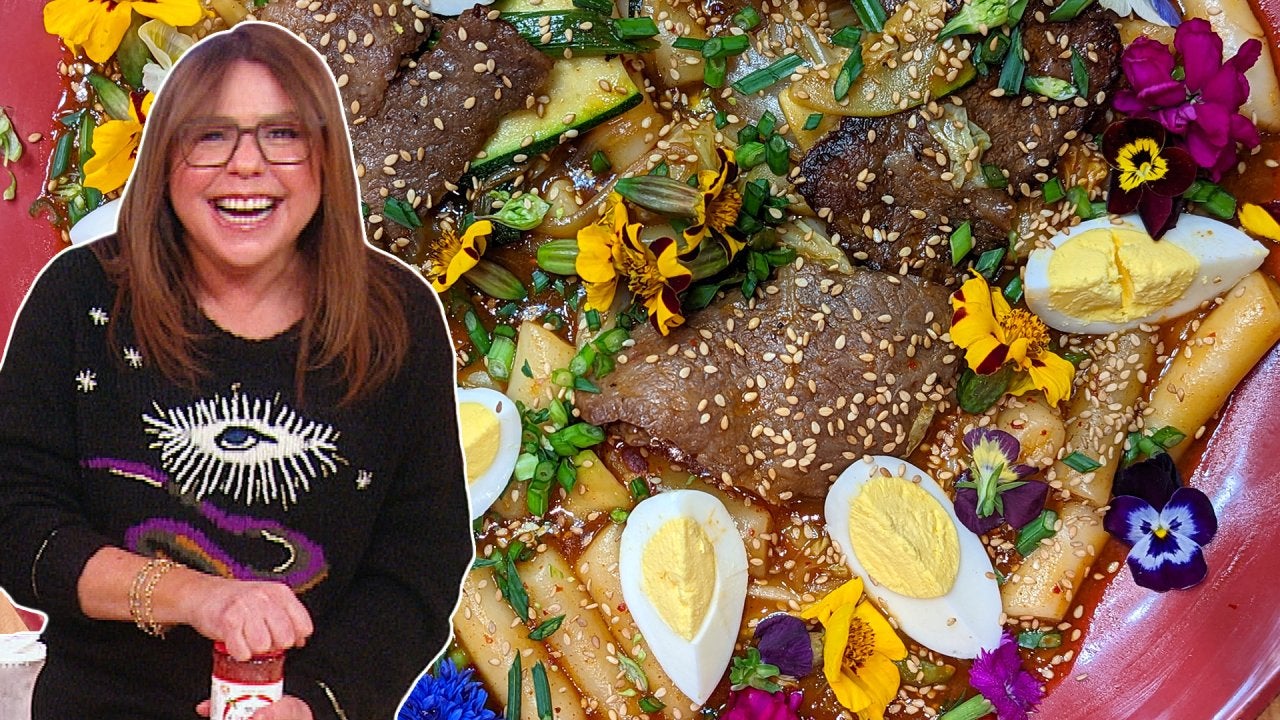 How to Make Korean-Style Stir-Fried Rice Cakes (Tteokbokki) | Ra…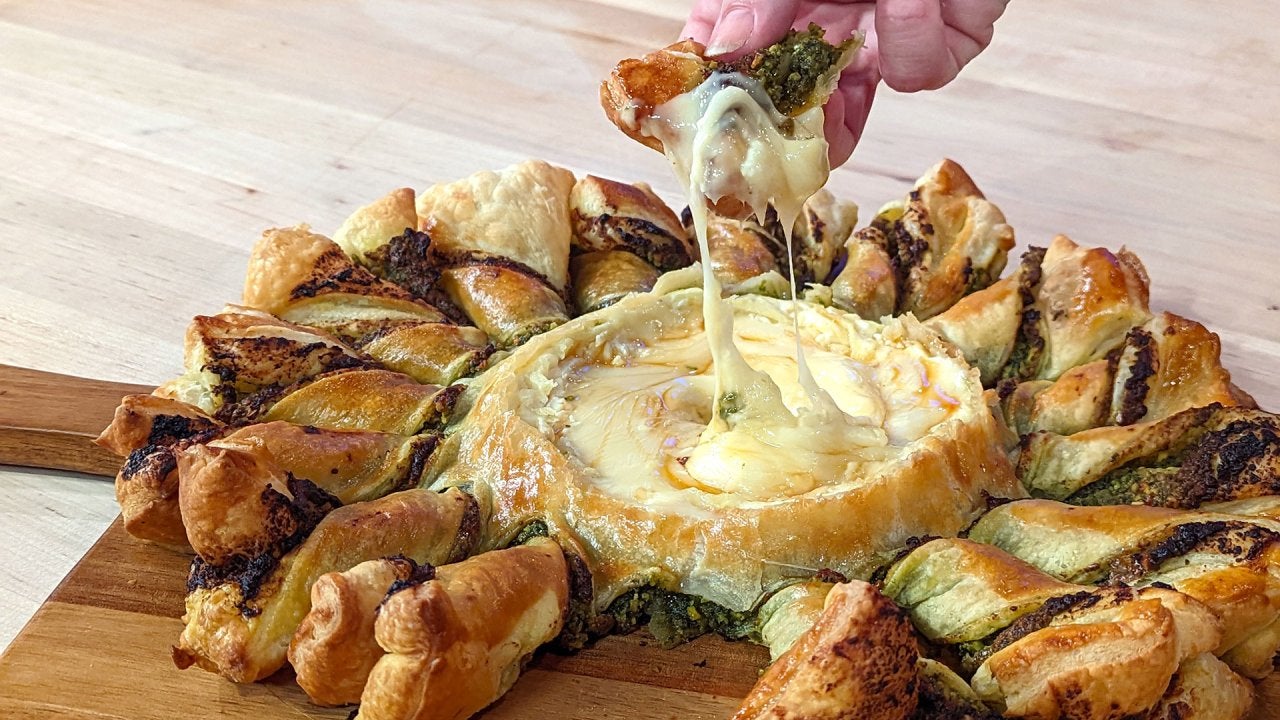 Cheesy Christmas Wreath + DIY Holiday Party Decorations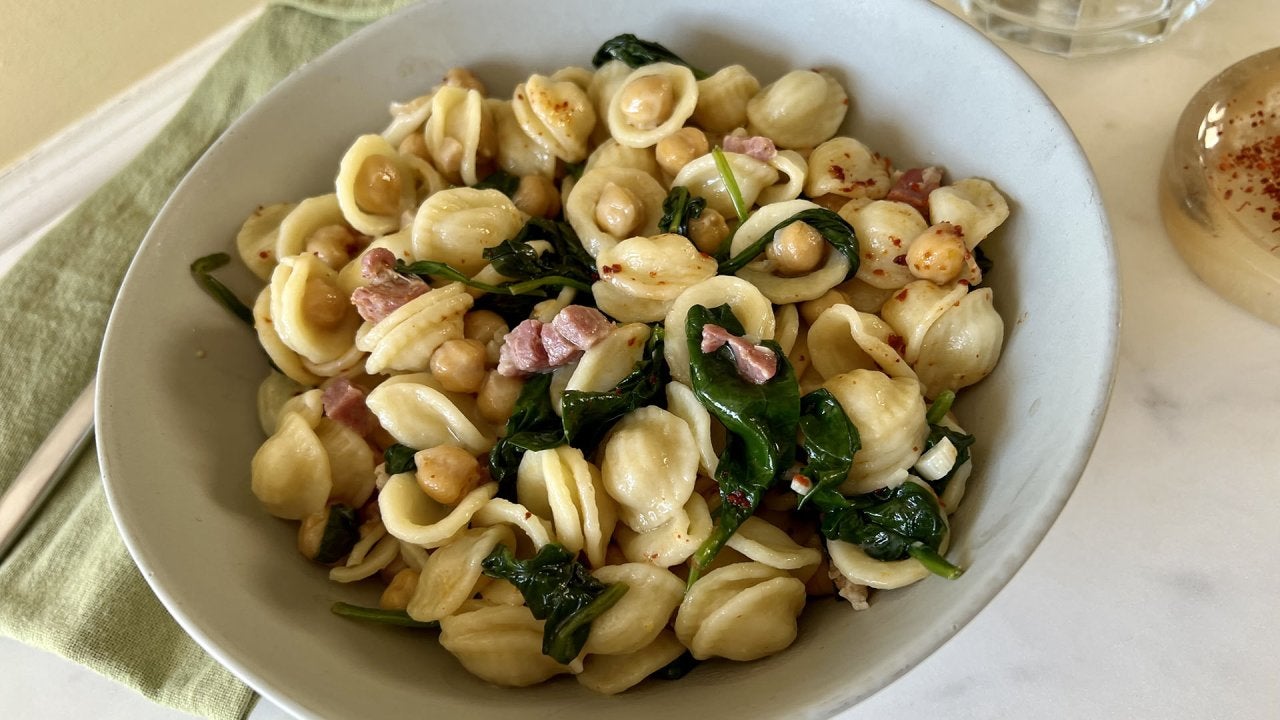 How to Make Pasta with Beans + Greens | Quick & Easy Kid-Friendl…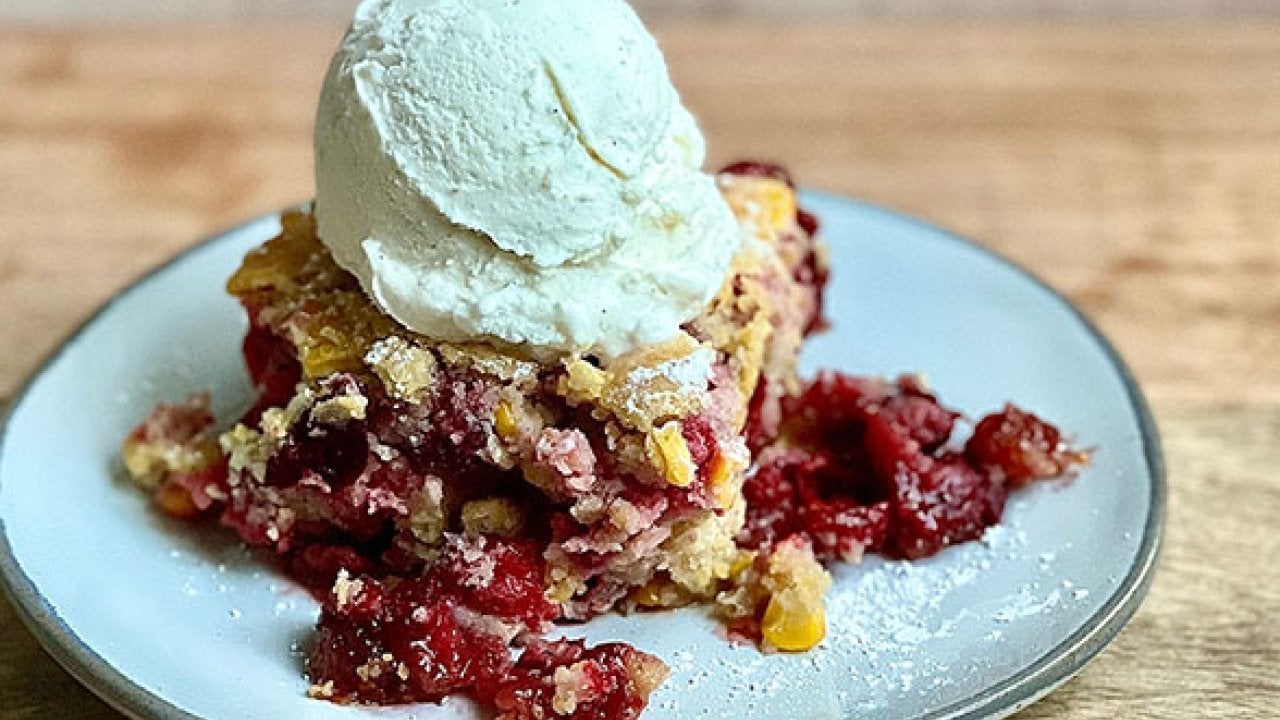 How to Make Cranberry and Cornbread Cobbler | Chef Ronnie Woo
Anyone who has tried it can agree that perfecting the art of contouring is no easy feat!
That's why we were obsessed with this tip from a viewer named Leandra.
RELATED: What Does a Jade Facial Roller *Actually* Do?
When she told us the secret behind her perfect contour is a spoon, we were skeptical — and so were Rach and "Glam Masters" host and judge Laverne Cox.
But Leandra walked the walk!
She simply placed the spoon — on a diagonal — under her eye and above her cheekbone.
Then, she applied contouring powder along the bottom edge of the spoon, like so:
After, she blended it in with bronzer (she says you can use a light blush, too!).
RELATED: These 3 GIFs Show You How to Give Yourself a Quick & Easy Korean Beauty Facial Massage
And voila!
An added bonus of the hack, according to Leandra?
"If you have rosacea, like me," she says, "[the spoon] calms down your cheeks."
You know we love a good double-duty trick!
Oh, and if you don't have a spoon handy but have an index card, you're in luck! "Drag Me Down The Aisle" and "RuPaul's Drag Race" star Alexis Michelle taught us how to contour just as perfectly with the office supply! Watch below: