Egg Tagliatelle with Zucchini and Mint Pesto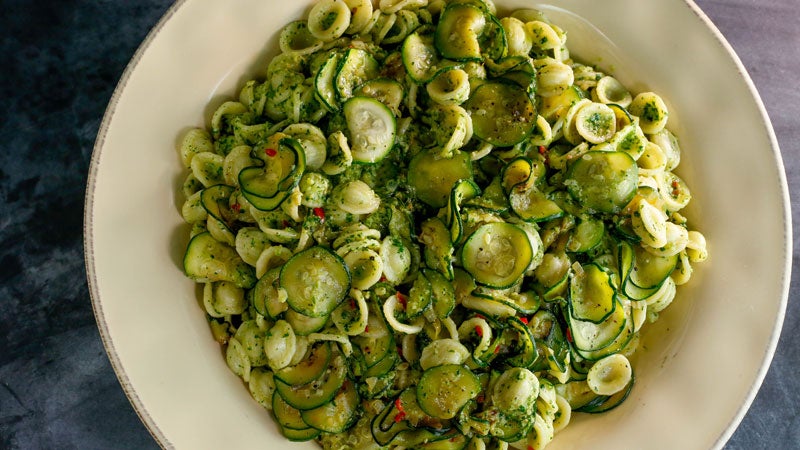 Orecchiette with Zucchini and Mint-Almond Pesto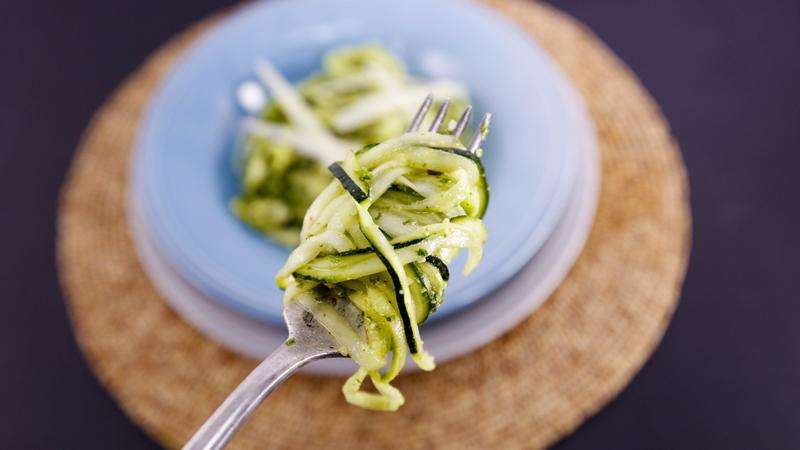 Zucchini Noodles with Pesto and Parmesan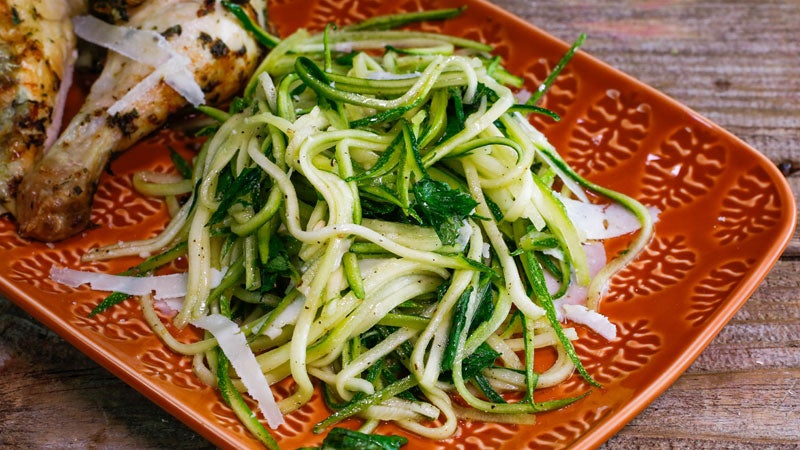 Zucchini, Pecorino and Mint Salad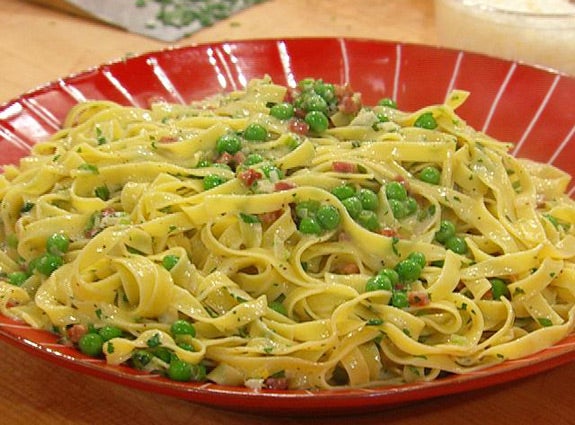 Egg Tagliatelle Carbonara with Peas and Spring Onions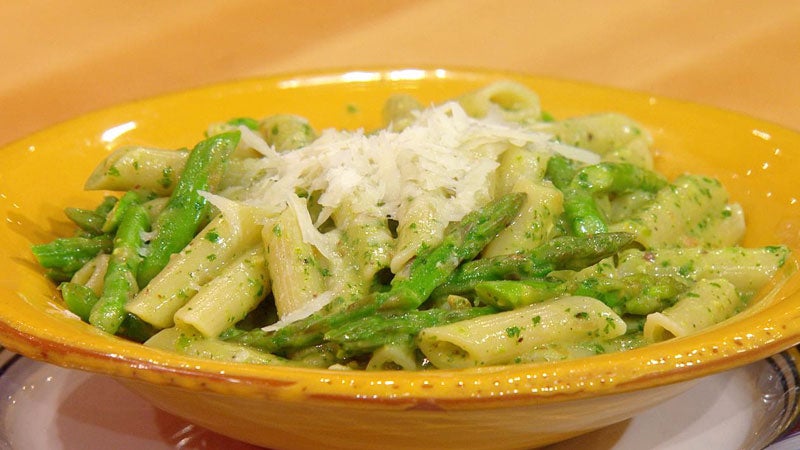 Penne with Pistachio-Mint Pesto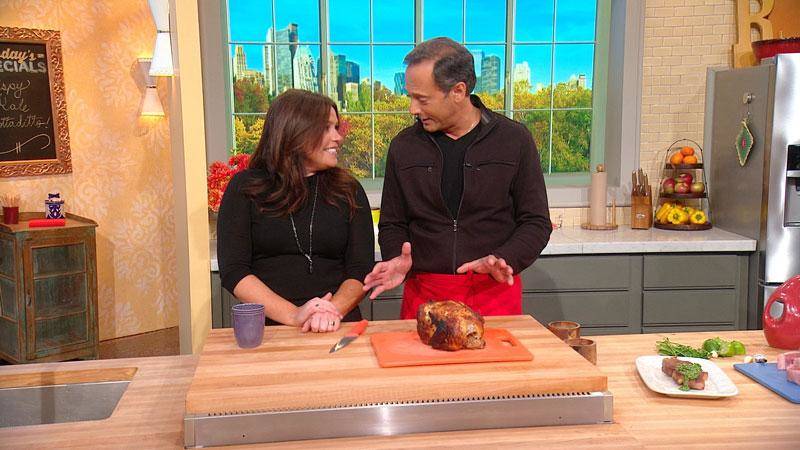 Ray Venezia's Wife's Mint Chimichurri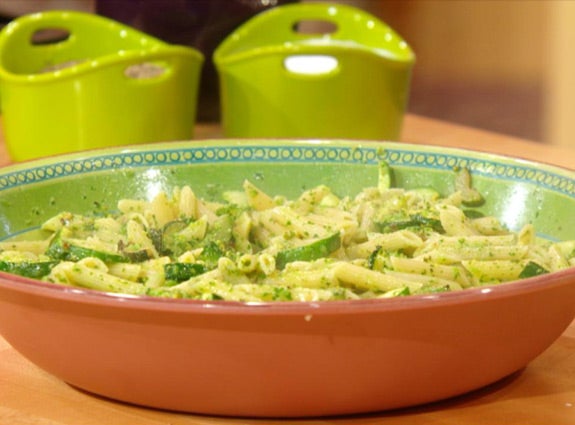 Zucchini Penne with Hot Pepper Pesto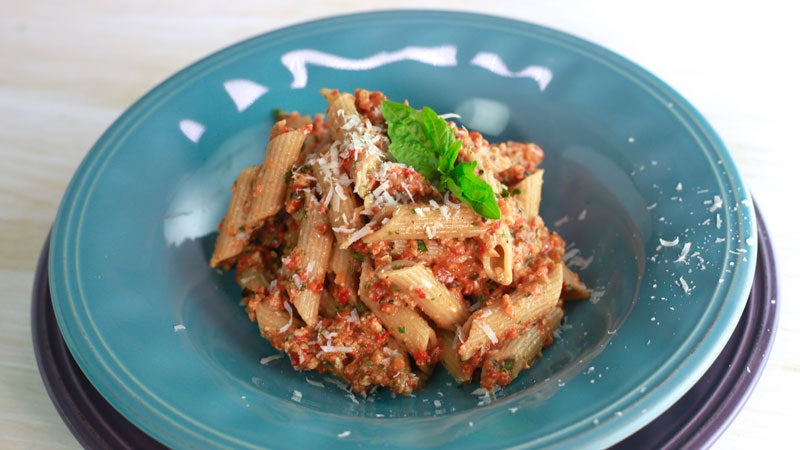 Roasted Pepper and Garlic Pesto with Whole Grain Pasta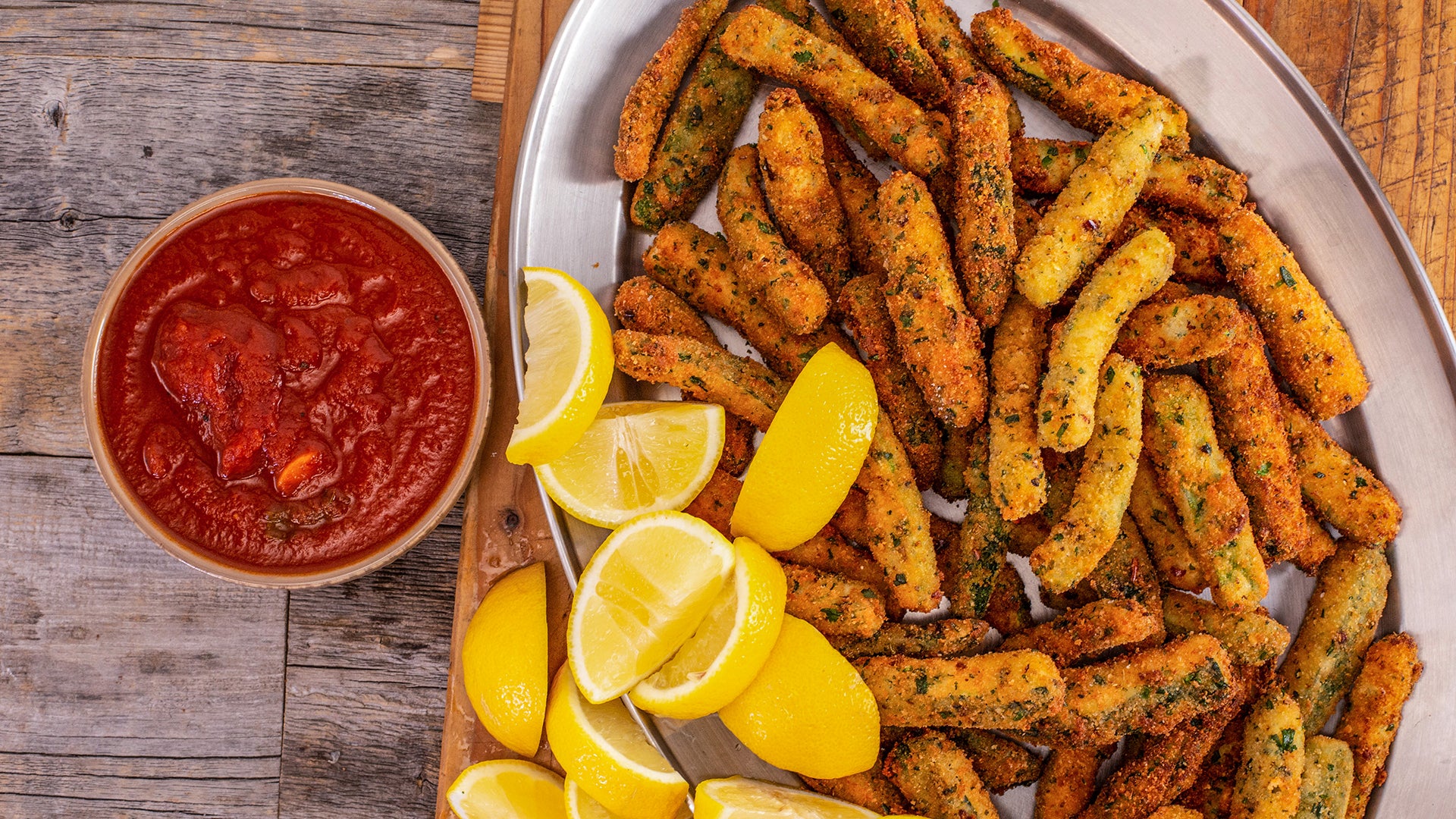 How To Make Zucchini Sticks and Tomato-Basil Sauce By Rachael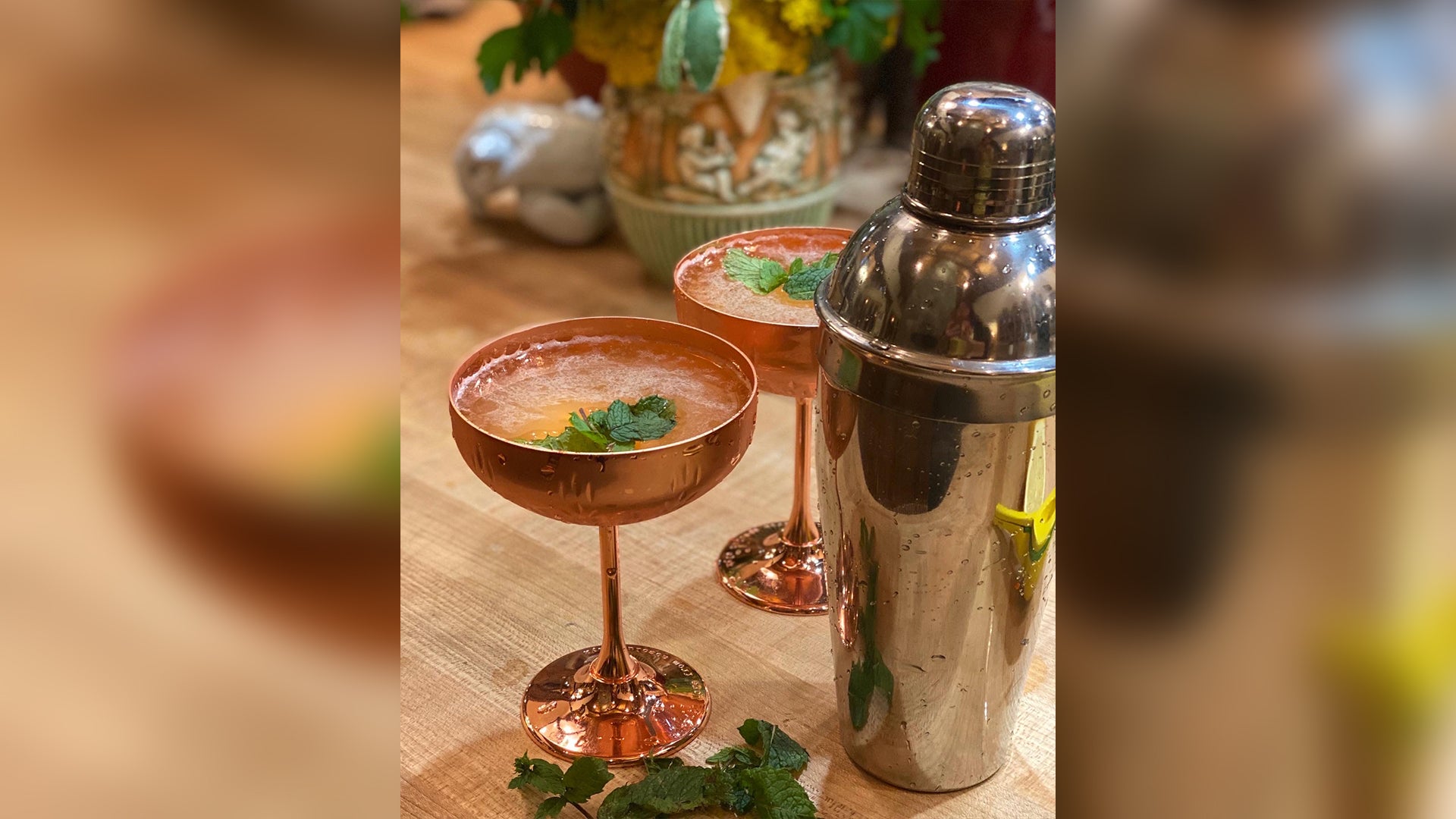 How To Make a Moroccan Martini With Mint Tea | John Cusimano
Ingredients
About 1/4 cup plus 2 tablespoons EVOO Extra Virgin Olive Oil
2 young and tender zucchini, julienned
3 to 4 spring onions, whites and greens finely chopped
6 cloves garlic, chopped
1/2 cup white wine
1 1/2 cups mint
1/2 cup flat-leaf parsley, packed
1/4 cup toasted pistachio or pine nuts
About 1/4 cup grated Parmigiano-Reggiano
About 1/4 cup grated Pecorino Romano cheese
Zest and juice of 1 lemon
1 pound egg tagliatelle
Preparation
Bring a large pot of water to a boil for the pasta.
Heat about 2 tablespoons EVOO, 2 turns of the pan in large skillet over medium heat. Add zucchini to hot oil and lightly brown, 6-8 minutes. Add spring onions and half the garlic; deglaze with wine and season with salt and pepper. Reduce heat and keep warm until pasta is done.
Meanwhile, place the mint, parsley, remaining garlic, nuts, cheeses and about 1/4 cup EVOO in a food processor. Pulse into a pesto and season with salt and pepper to your taste. Transfer pesto to large bowl.
Salt pasta water and cook tagliatelle to al dente. Add 1 cup starchy cooking water to pesto. Drain pasta and add to the bowl. Toss to combine then add zucchini and gently toss. Serve.