Bacon Blue Burger Nachos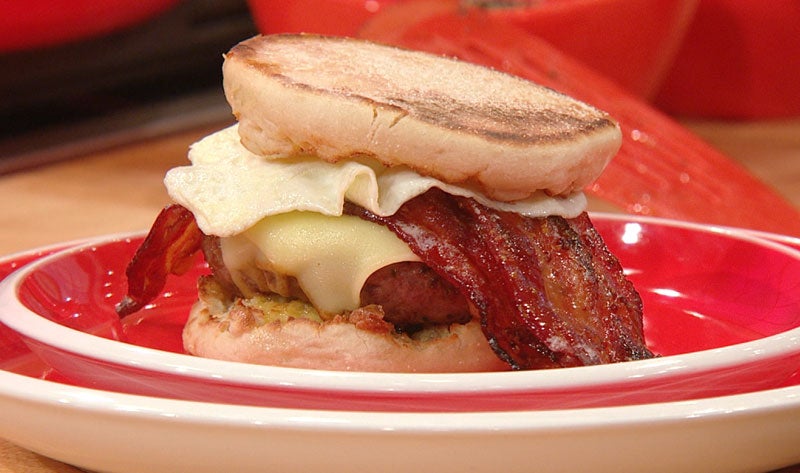 Maple Dijon Bacon Burger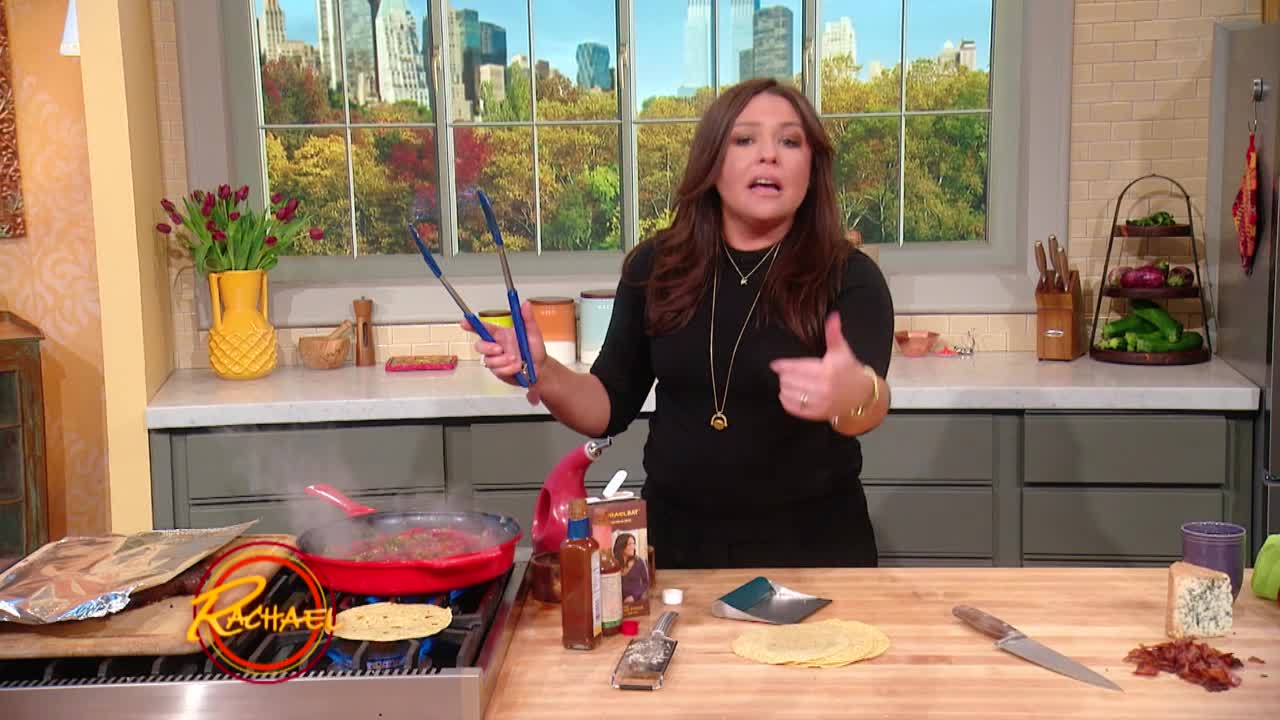 Steak Sauce Fajitas with Blue Cheese Crumbles and Bacon Bits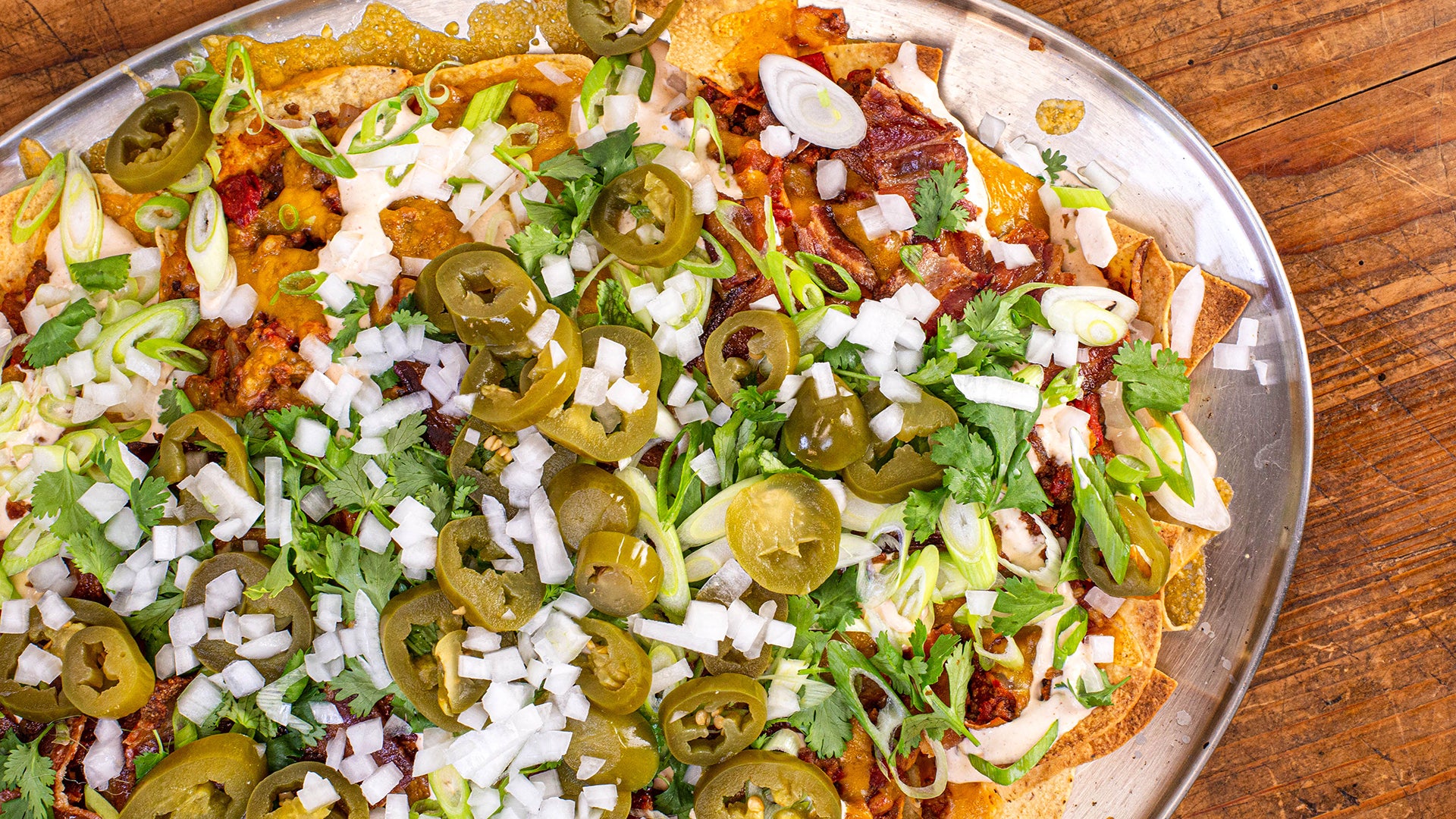 How To Make Smoky Sloppy Joe Nachos By Rachael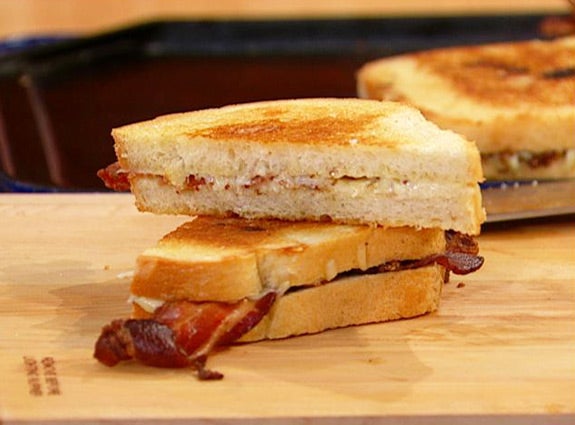 Grilled Cheese with Bacon and Maple Mustard
Double Bacon Beer-Braised Cheeseburgers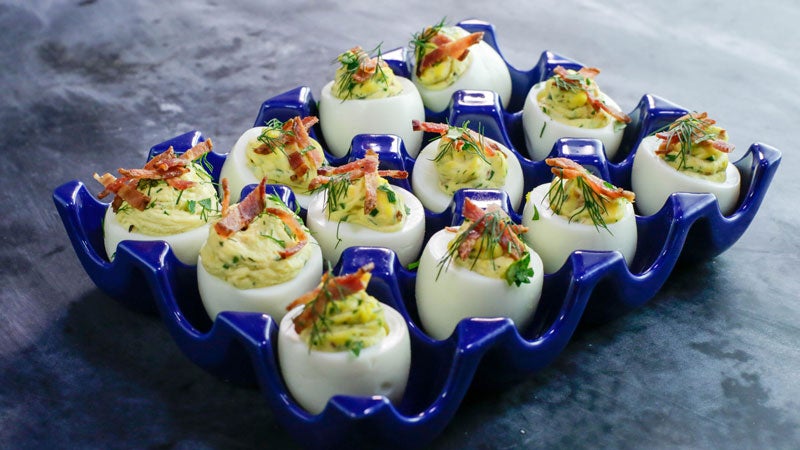 Bacon-Ranch Deviled Eggs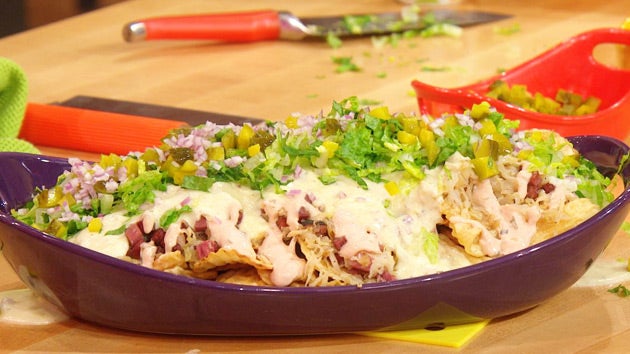 New York Deli Nachos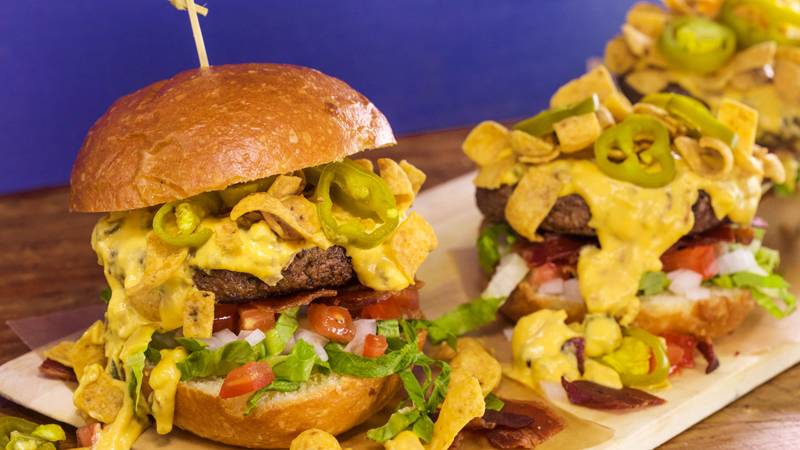 Bacon-Queso Burger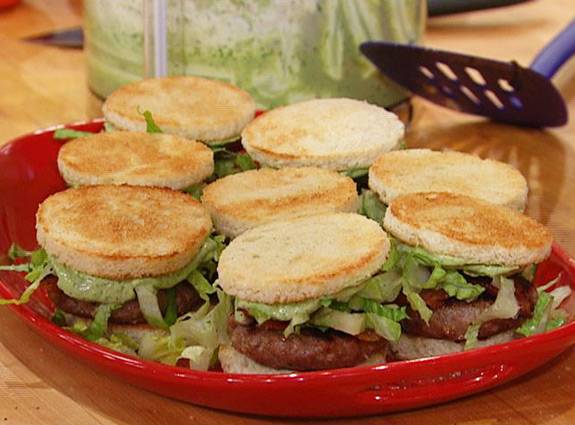 Club Burger Sliders with Avocado Ranch Dressing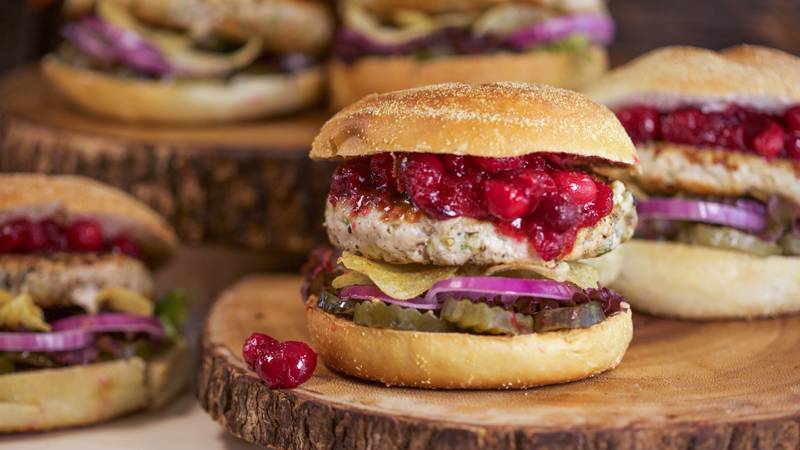 Big Blue Turkey Burger
Ingredients
8 slices of bacon
1 tablespoon EVOO Extra Virgin Olive Oil
1 pound ground beef
Salt and pepper
1 bag blue corn tortilla chips
1 cup blue cheese crumbles
1 cup shredded Monterey Jack cheese
1 romaine heart, chopped
2 to 3 scallions, thinly sliced, for garnish
Sour cream
Preparation
Preheat oven to 375F.
Arrange bacon on a slotted baking sheet and bake to crisp, 15-18 minutes. Once cooled crumble into bite-size pieces.
In a large saut pan, heat EVOO over medium-high heat. Brown beef, season with salt and pepper, and remove to plate.
Warm chips slightly in oven on baking sheets. Remove and top with ground beef, blue cheese, bacon bits and shredded Monterey Jack cheese. Place in oven for 5-10 minutes, or until cheese melts.
Garnish with romaine, scallions and sour cream.