Sunny Anderson's Leftover Pizza Croutons and Roasted Tomato Soup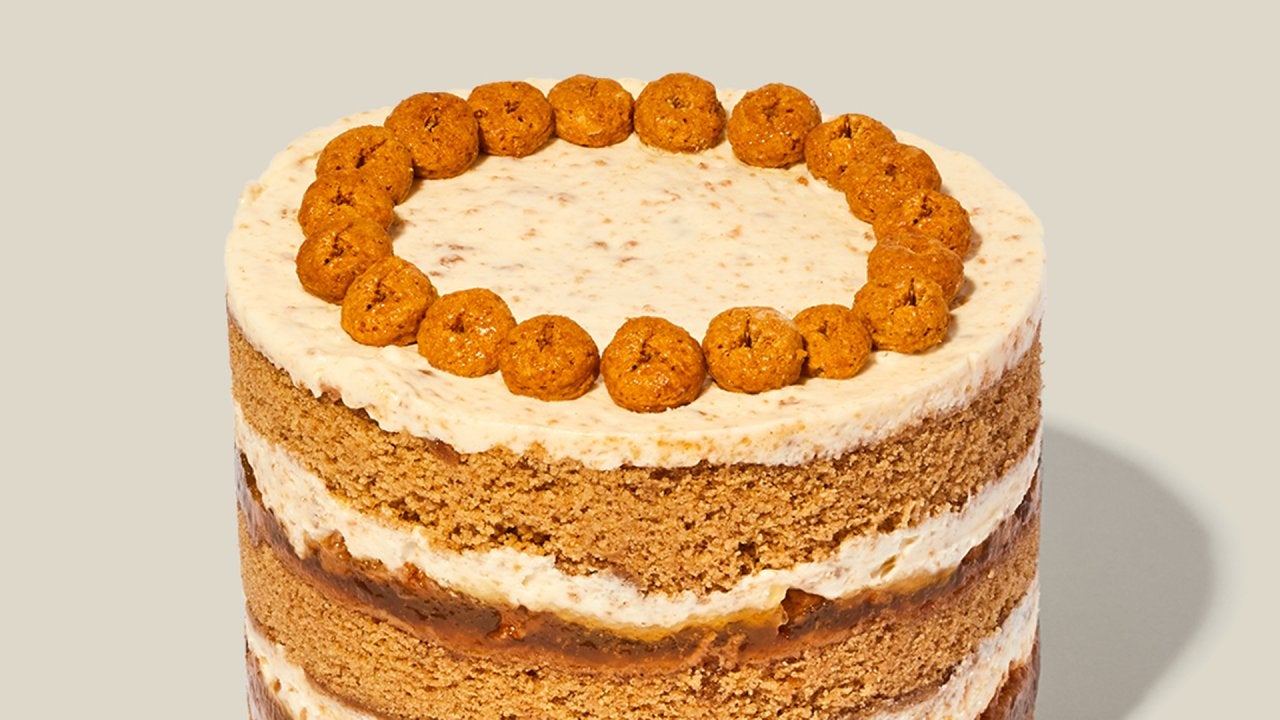 How to Make Apple Cider Doughnut Cake | Milk Bar's Christina Tosi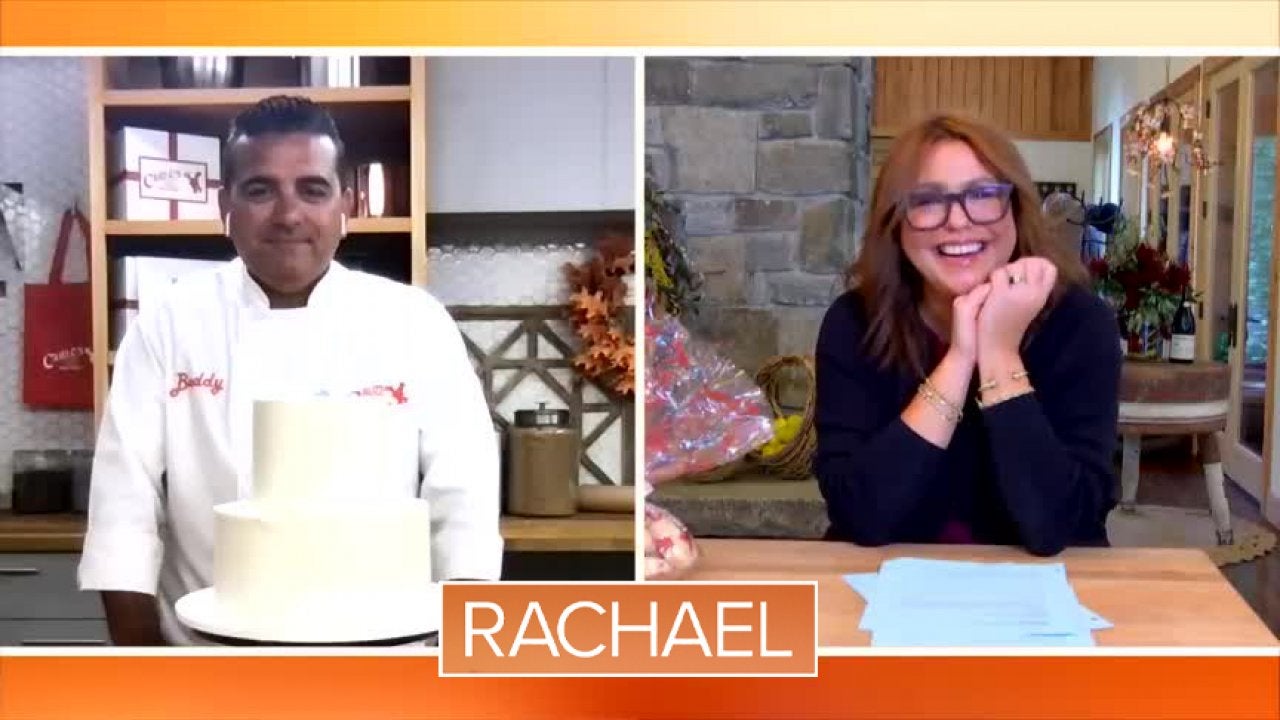 Cake Boss Buddy Valastro Tells Rachael His Hand Is At 95% One Ye…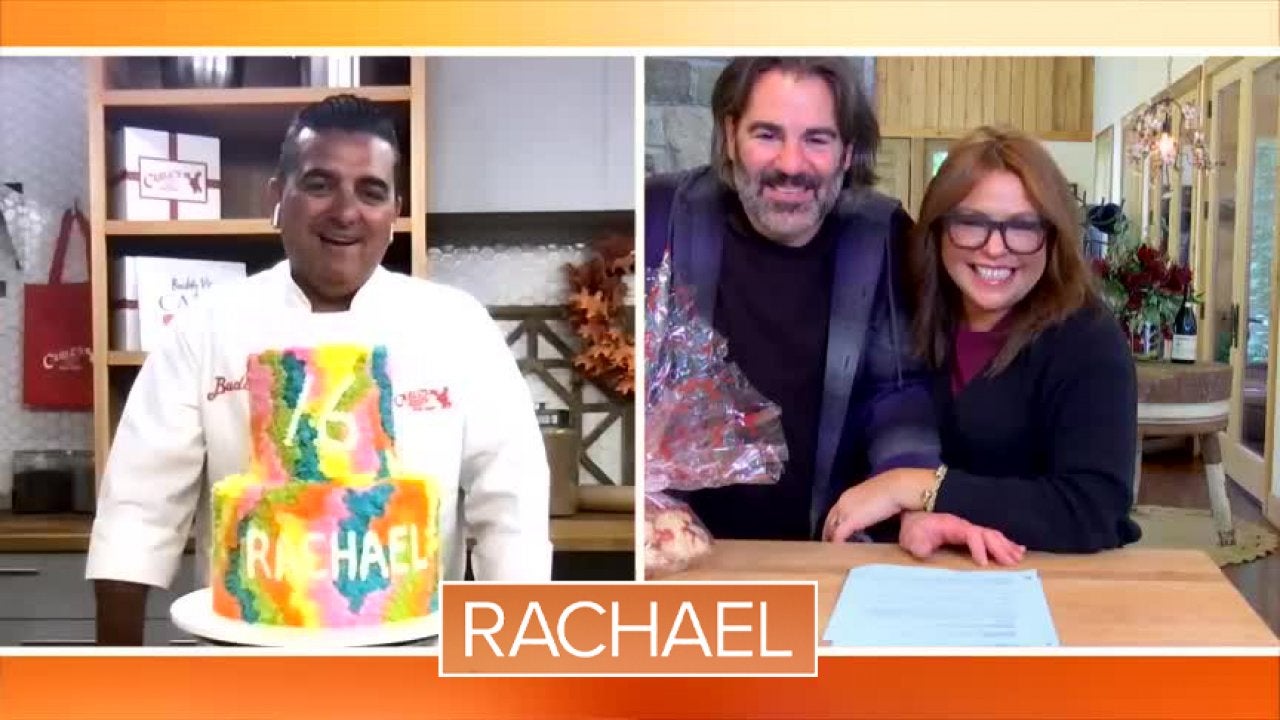 Cake Boss Buddy Valastro Has Sweet Words For Rachael To Celebrat…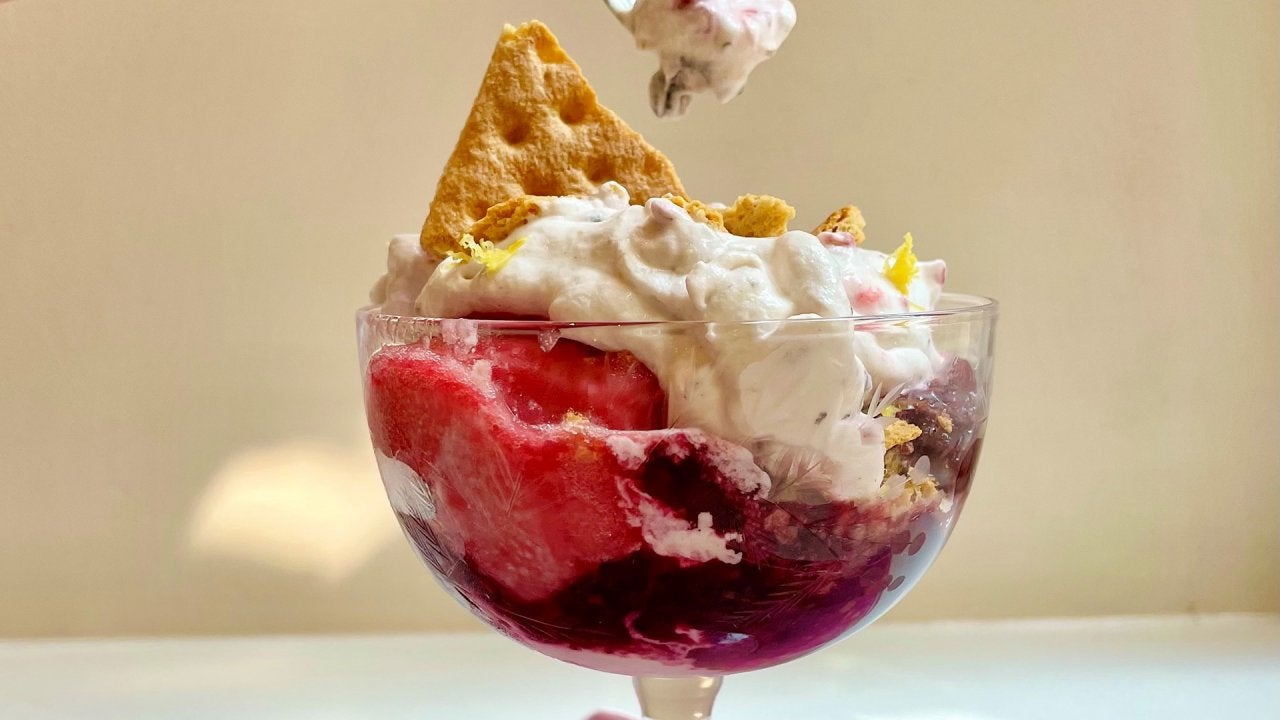 How to Make a Bumbleberry Pie Sundae | Gail Simmons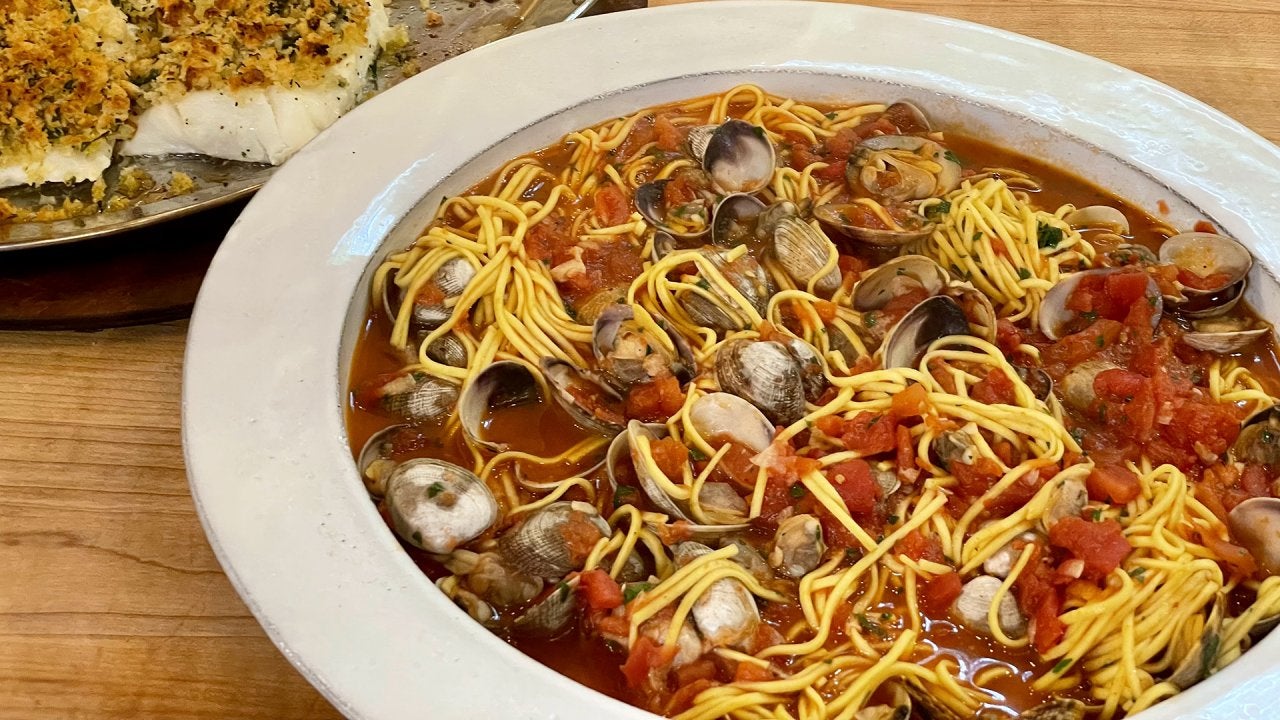 How to Make Spaghetti or Linguini with Red Clam Sauce | Rachael …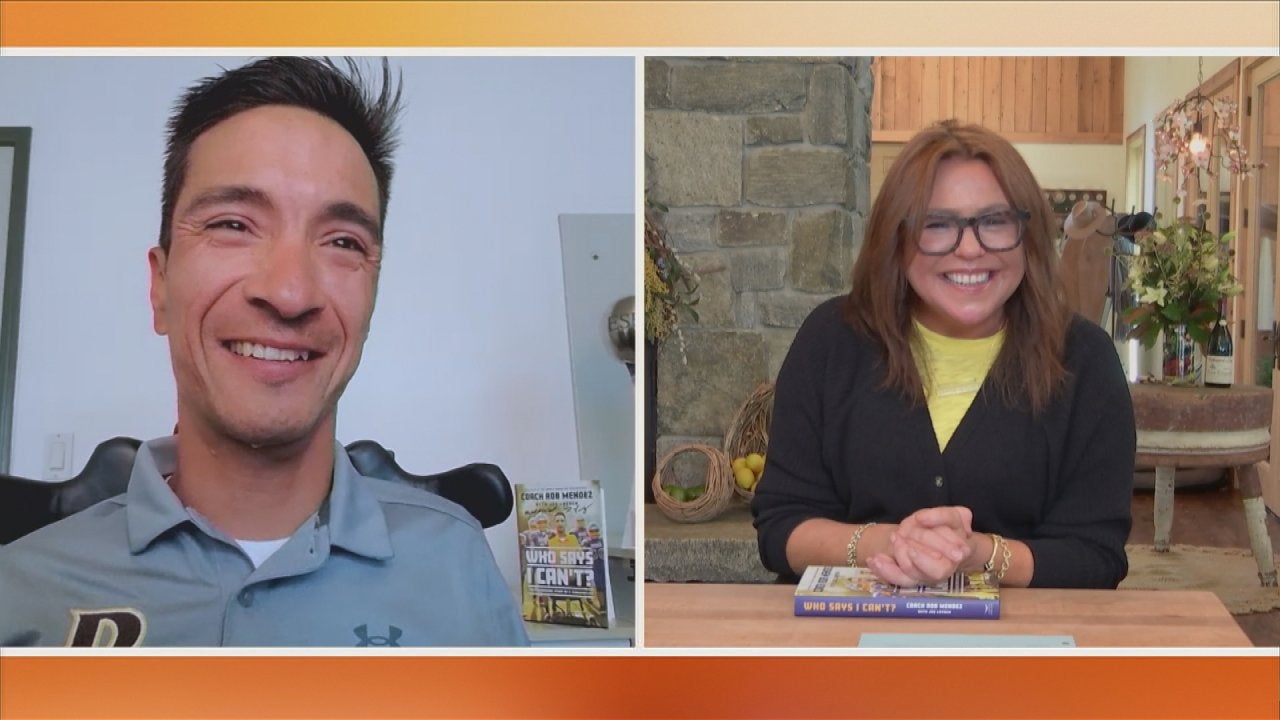 Coach Rob Mendez, Football Coach Born Without Limbs, Tells His I…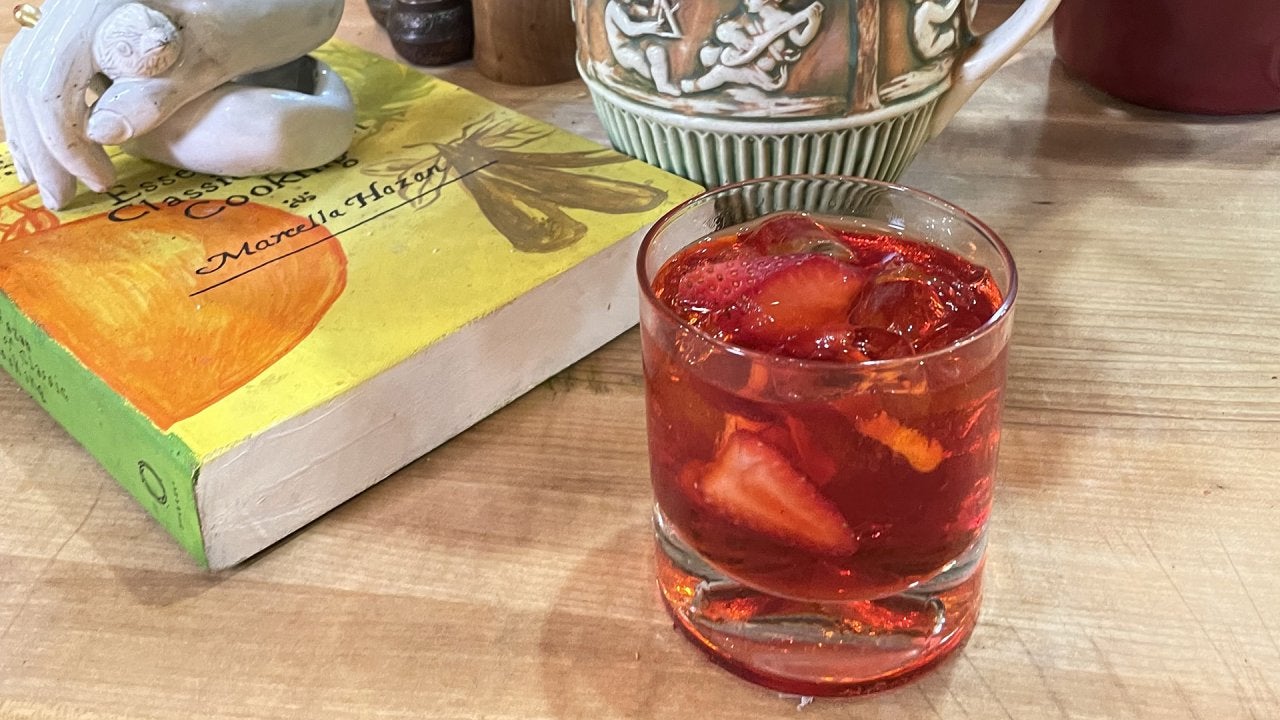 How to Make a Strawberry Negroni | John Cusimano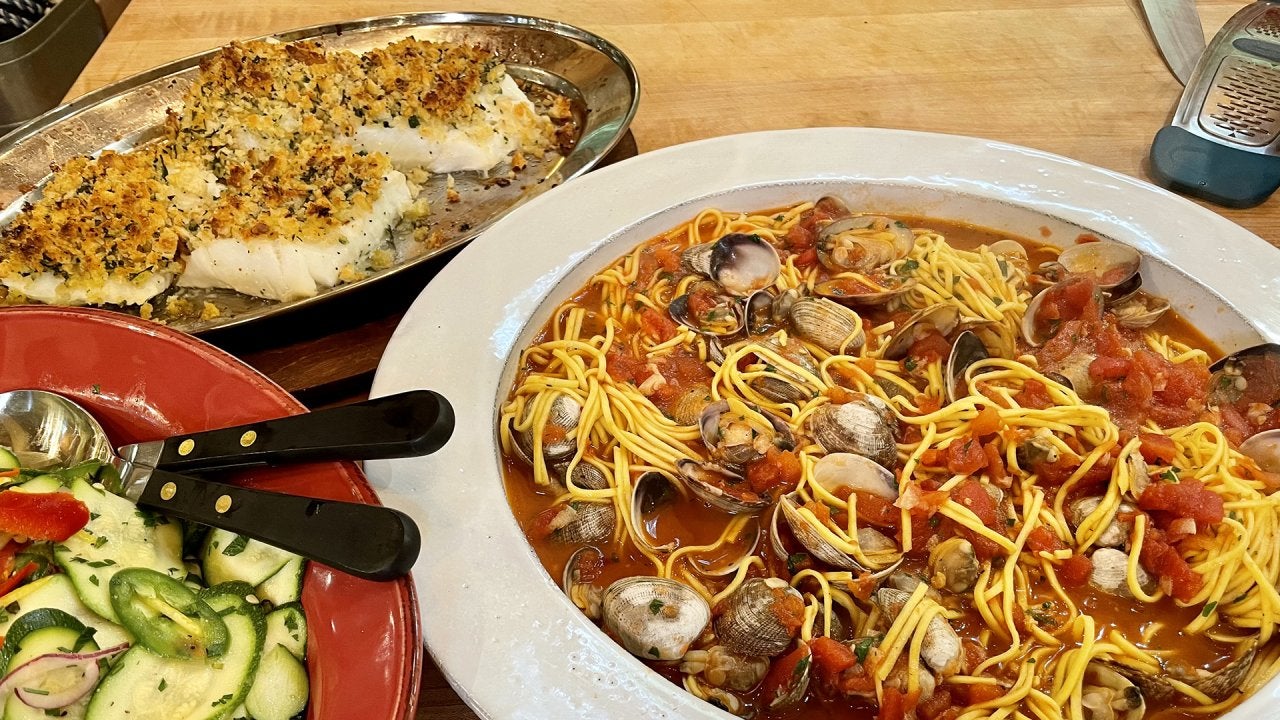 How to Make Baked Fish with Bay and Breadcrumbs | Rachael Ray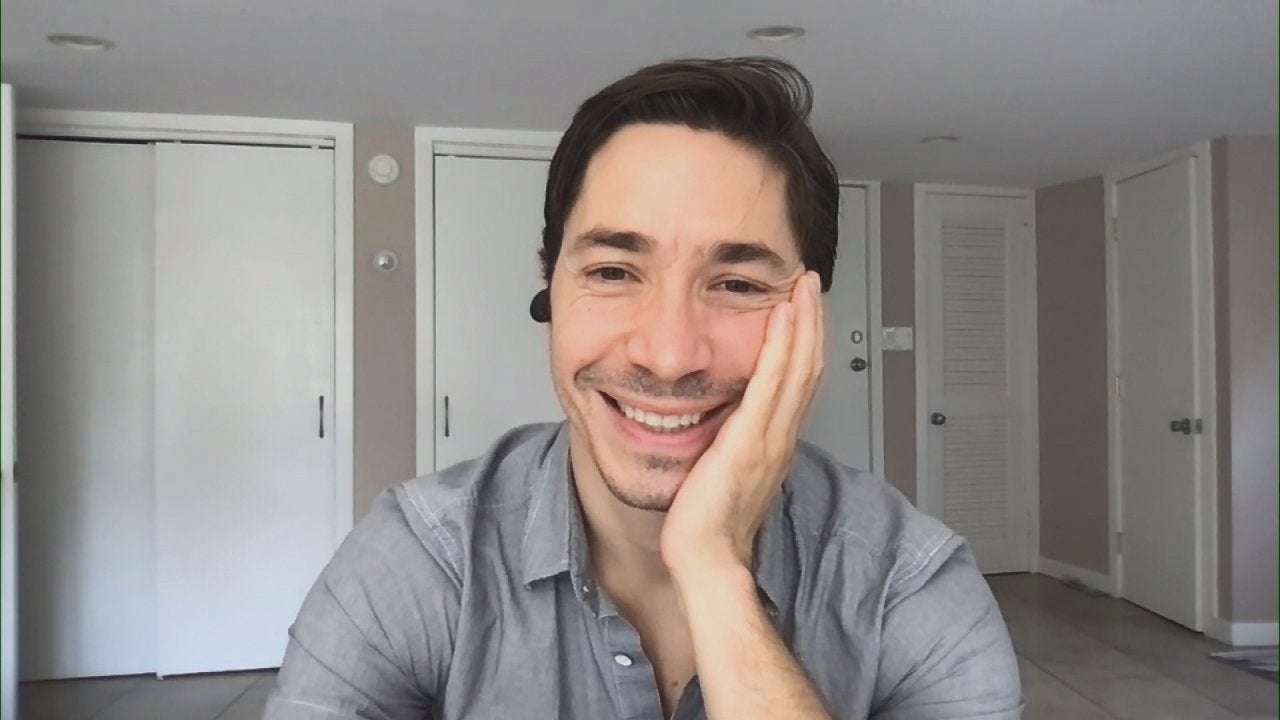 Justin Long on Directing His First Movie, Lady of the Manor + Th…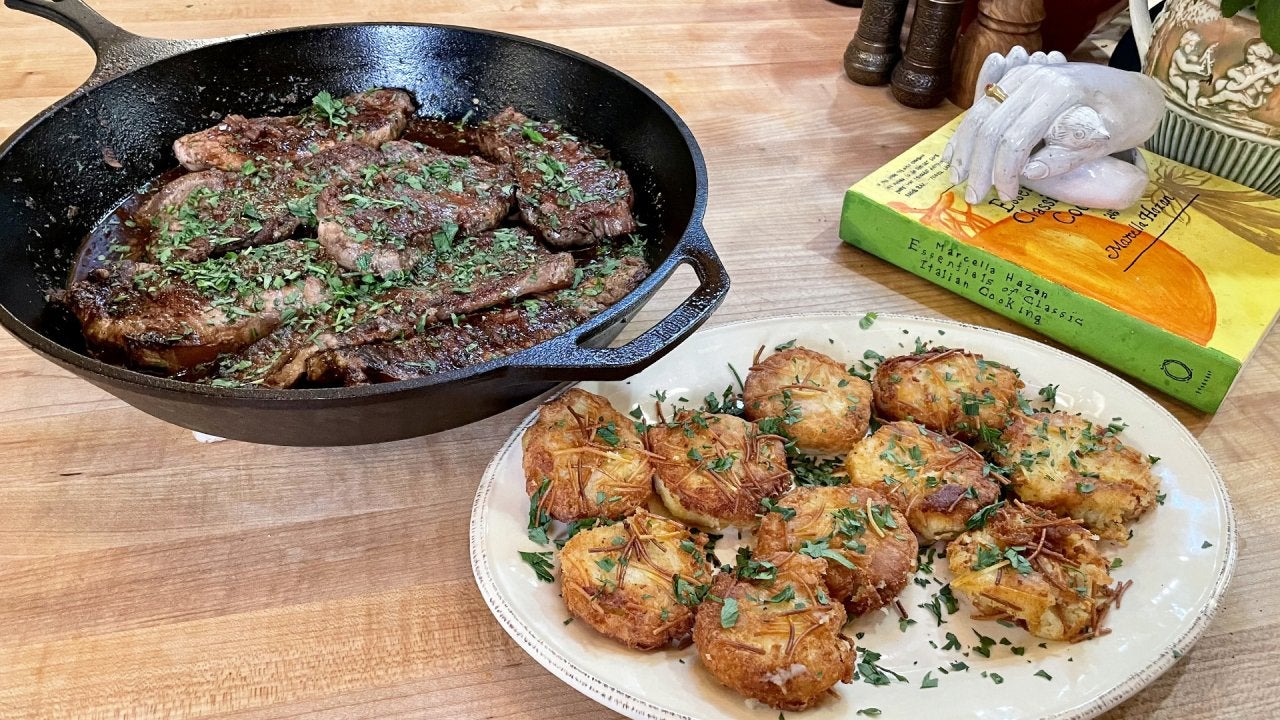 How to Make Deviled Steaks and Marcella Hazan-Style Crispy Potat…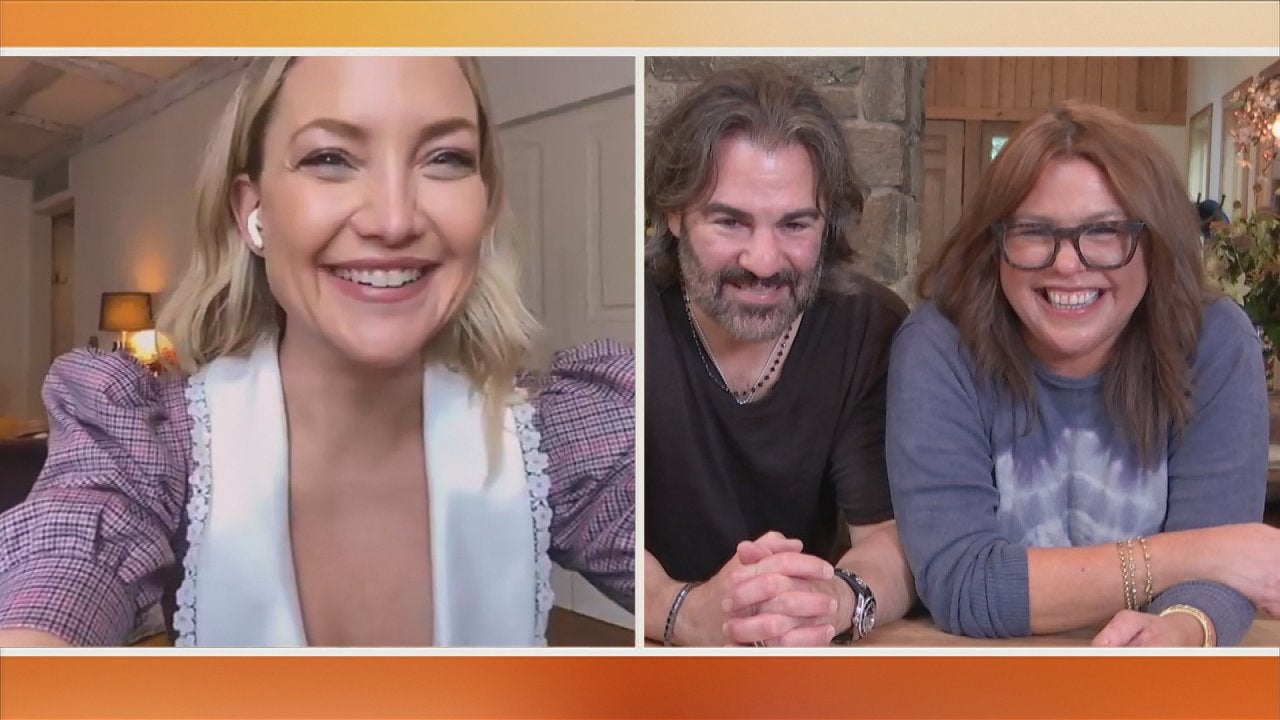 Rachael's Husband, John, Tells Kate Hudson He Wants to Hang Out …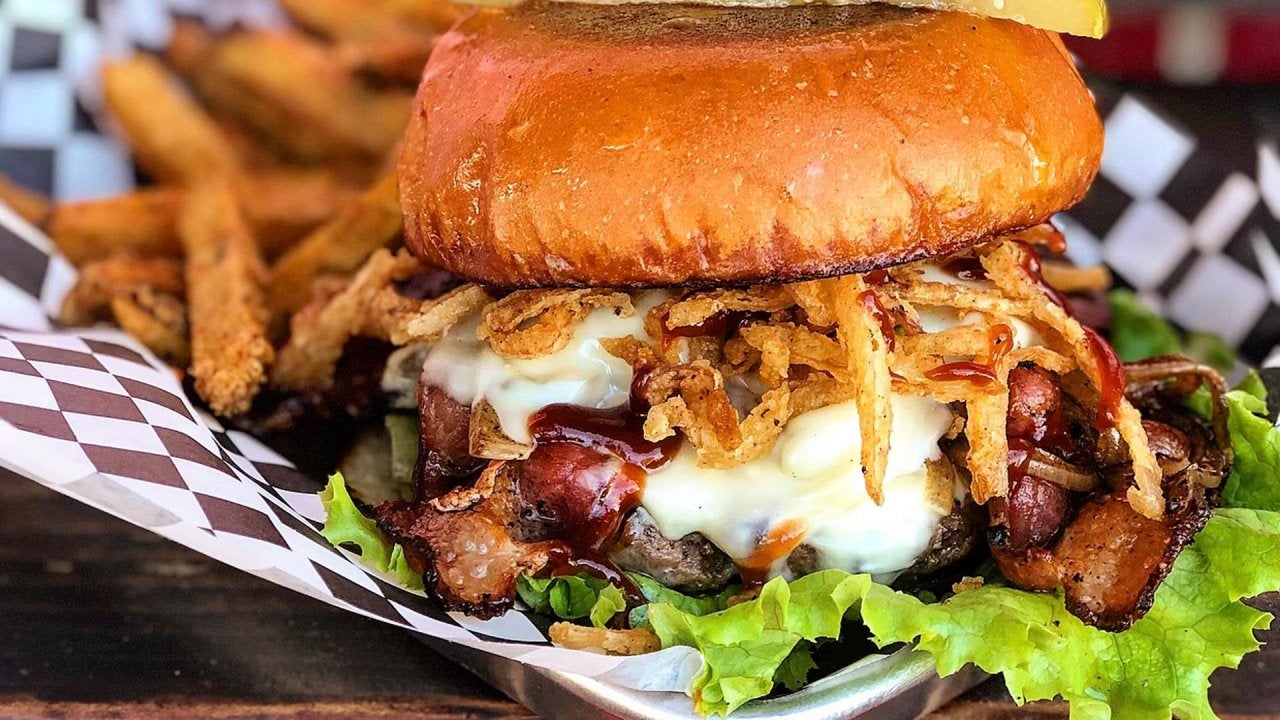 How to Make a Smokehouse Stack Burger | Billionaire Burger Boyz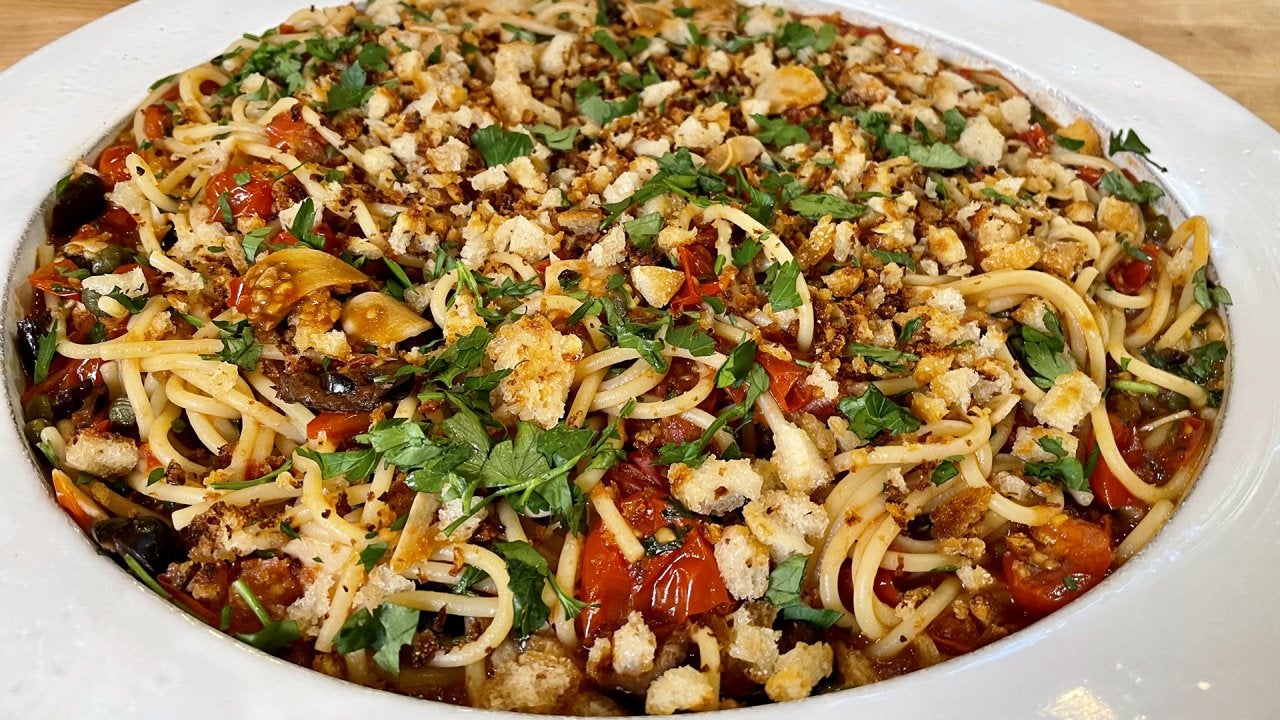 How to Make Spaghetti alla Puttanesca | Rachael Ray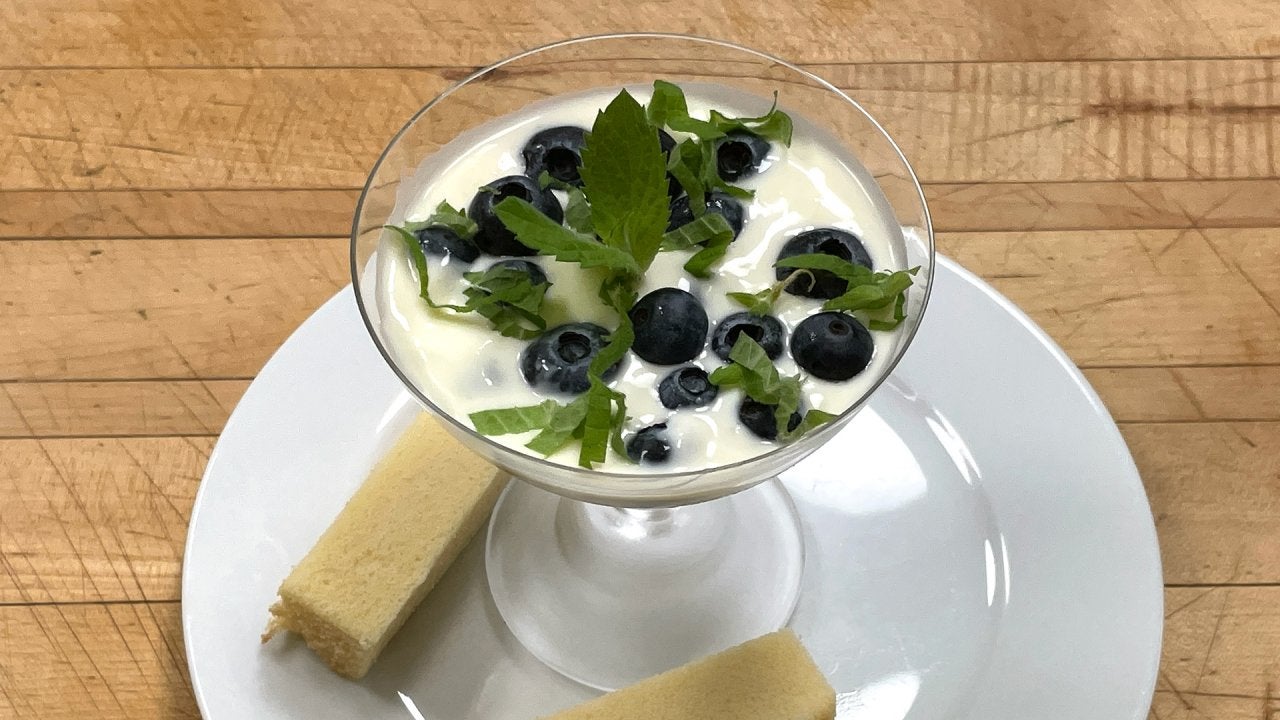 How to Make Lemon Posset | Jacques Pépin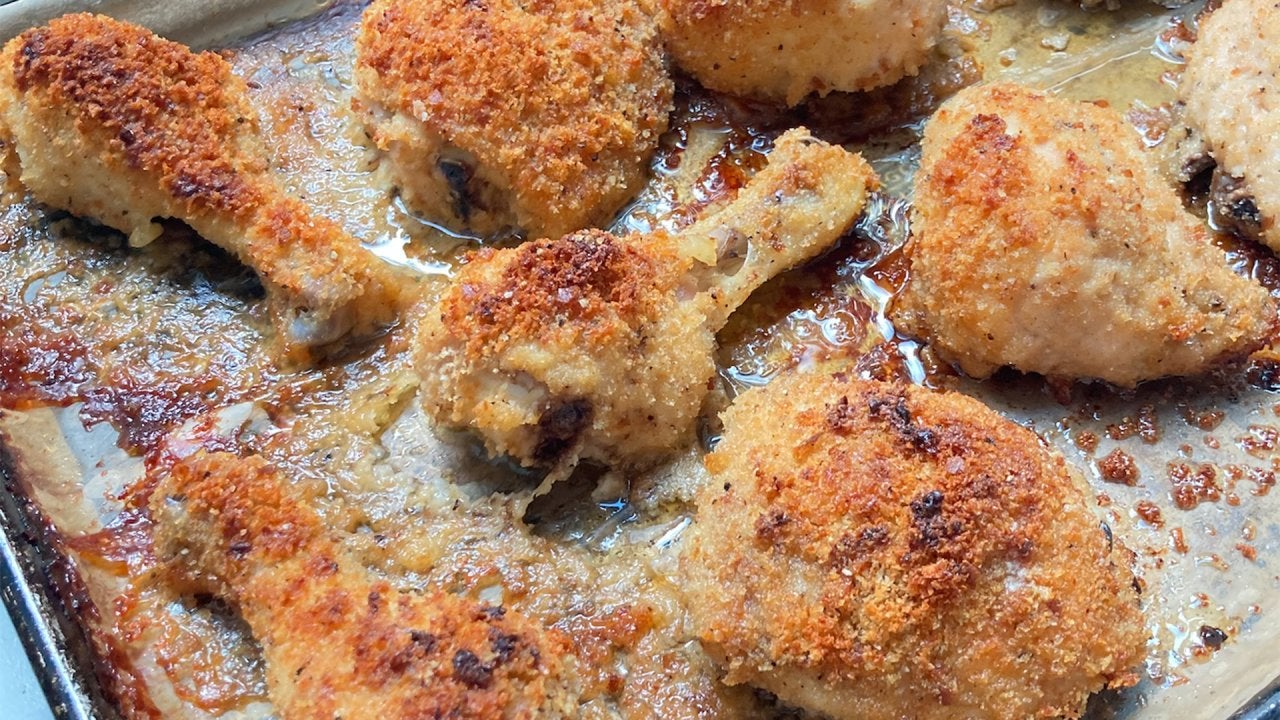 How to Make Oven Fried Chicken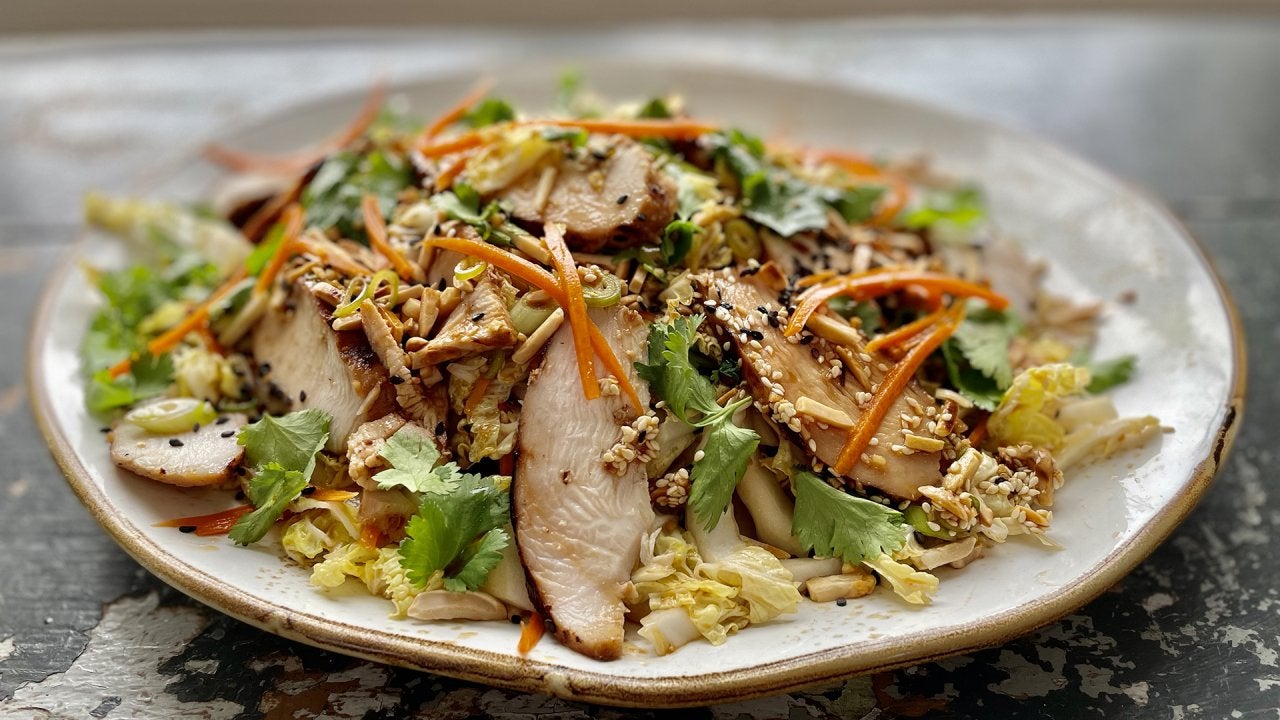 How to Make Grilled Ginger-Sesame Chicken Salad | Curtis Stone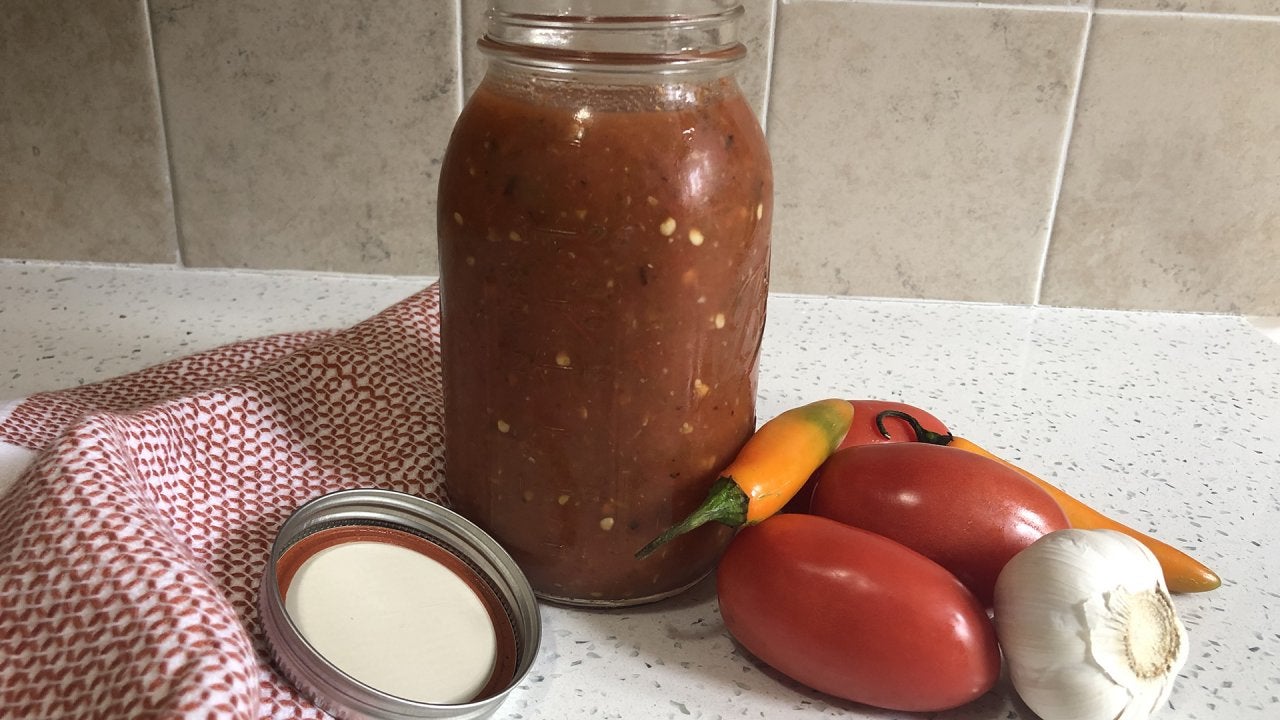 How to Make 4 Mexican-Inspired Dishes with Pan-Roasted Salsa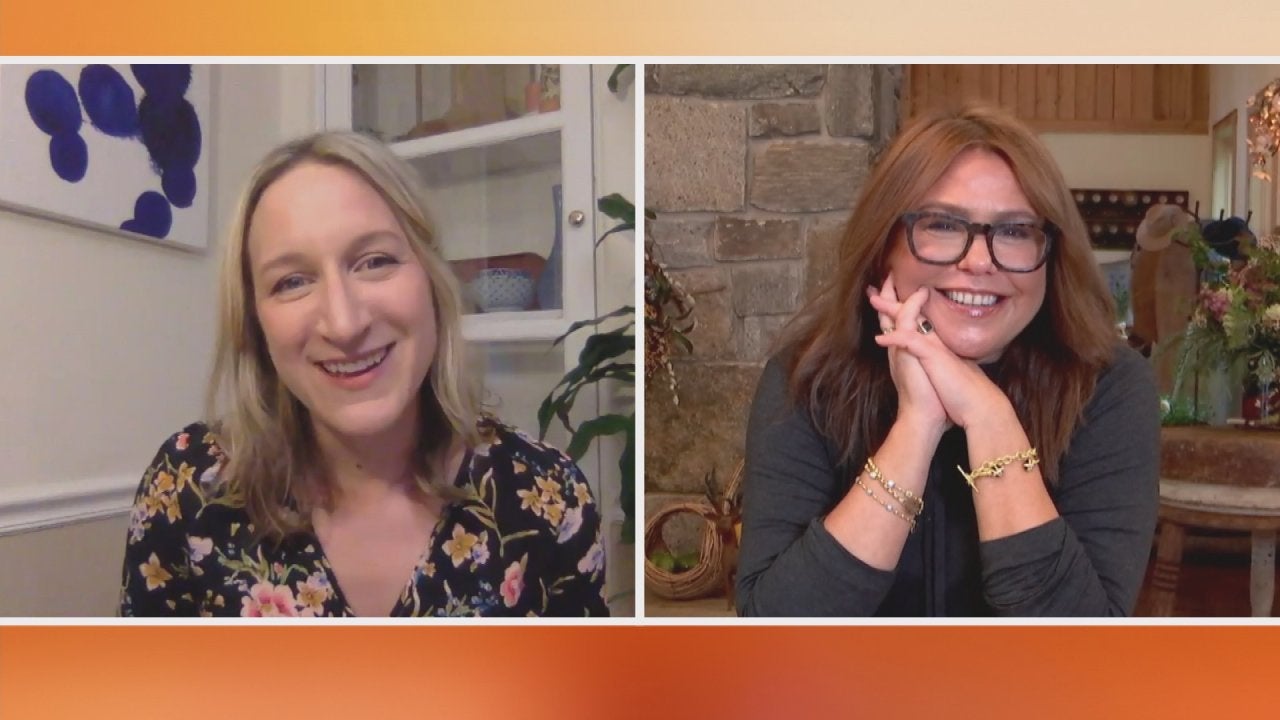 Rachael Ray In Season Editor-in-Chief Talks Fall 2021 Italian Is…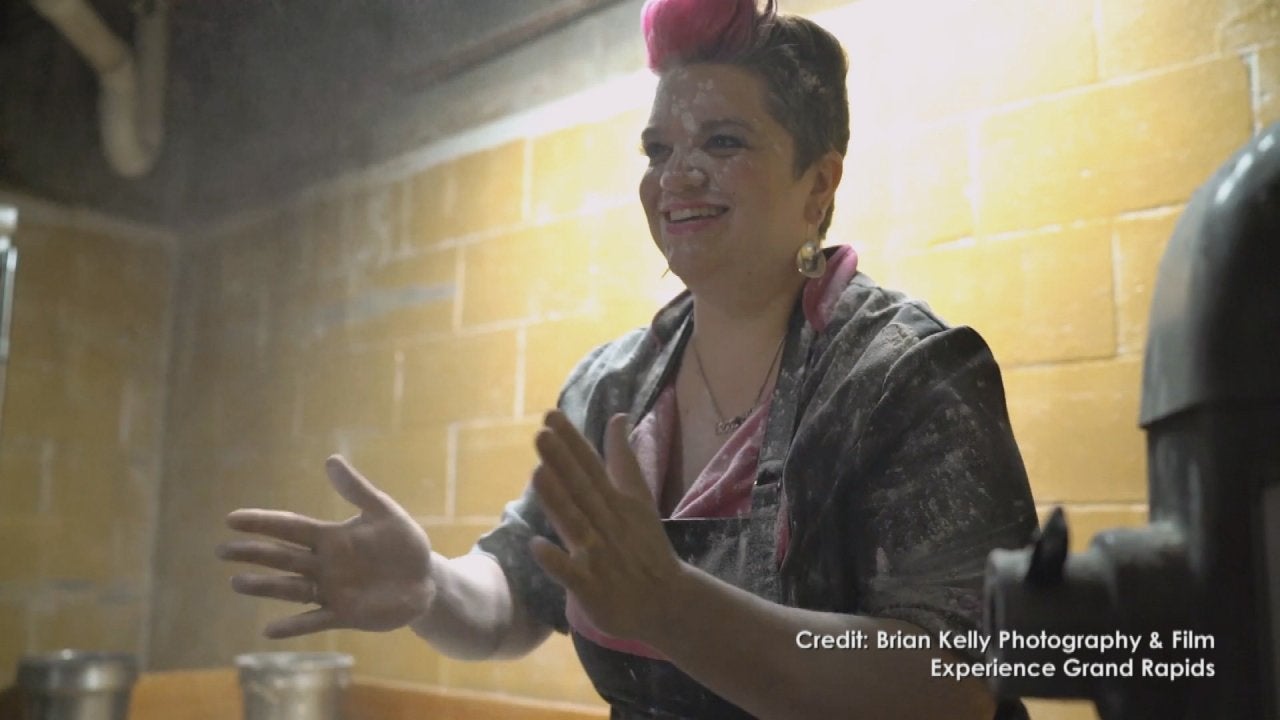 At Grand Rapids' Amore Trattoria, You Come for the Authentic Ita…
Ingredients
For the Roasted Tomato Soup:
8 Roma tomatoes, halved and seeded
2 red peppers, quartered and seeded
1 medium onion, quartered
8 cloves garlic
2 teaspoons chopped fresh thyme leaves
4 tablespoons olive oil, divided
2 tablespoons balsamic vinegar
Kosher salt and freshly ground black pepper
One 6-ounce can tomato paste
6 cups vegetable stock
¼ cup loosely packed chiffonade basil leaves
For the Leftover Pizza Croutons:
2 slices leftover pizza, preferably cheese, crust removed
1 tablespoon olive oil
Preparation
Preheat oven to 400 °F.
On a sheet pan, gently toss together the tomatoes, peppers, onion, garlic cloves, thyme, 2 tablespoons olive oil, vinegar, salt and pepper. Arrange tomatoes and red peppers, skin side up and bake until lightly charred, 45-50 minutes.
In a soup pot, warm the remaining 2 tablespoons of the olive oil over medium-high heat. Stir in the tomato paste and mix well. Add the tomato and pepper mixture, including the juices, and combine. Stir in the stock, cover and bring to a boil. Reduce the heat to low and simmer for 20 minutes.
Transfer the soup to a blender* or use an immersion blender and pulse in small batches that reach only about a third to halfway up the side of the jar. Be careful to start slow then increase the speed to blitz the ingredients until smooth. Use a separate bowl to hold the blended soup and then return it all to the pot.
Heat the soup to warm through, then ladle into serving bowls and garnish with basil.
*When blending hot liquids: Remove liquid from the heat and allow to cool for at least 5 minutes. Transfer liquid to a blender or food processor and fill it no more than halfway. If using a blender, release one corner of the lid. This prevents the vacuum effect that creates heat explosions. Place a towel over the top of the machine, pulse a few times then process on high speed until smooth.
For the Leftover Pizza Croutons:
Stack the two pizza slices on top of each other. Using a pizza wheel or knife, make 1 inch-wide strips following the straight edge of the slices. Take each matching stack of pizza strips and cut those into along the length to make 1 squares. Sandwich each pizza square so that the cheese, or top side of one slice is touching the cheese, or top side of the other slice. They should look like mini cheese sandwich squares.
In a nonstick or cast-iron pan over medium heat, add oil. When oil heats, add assembled squares. Heat until cheese begins to melt and the crust bottoms begin to crisp, about 2 minutes. Flip and cook just 1 minute more. Serve warm as croutons in any soup, but I prefer my Roasted Tomato Soup.