Bobby Flay's Kentucky Hot Brown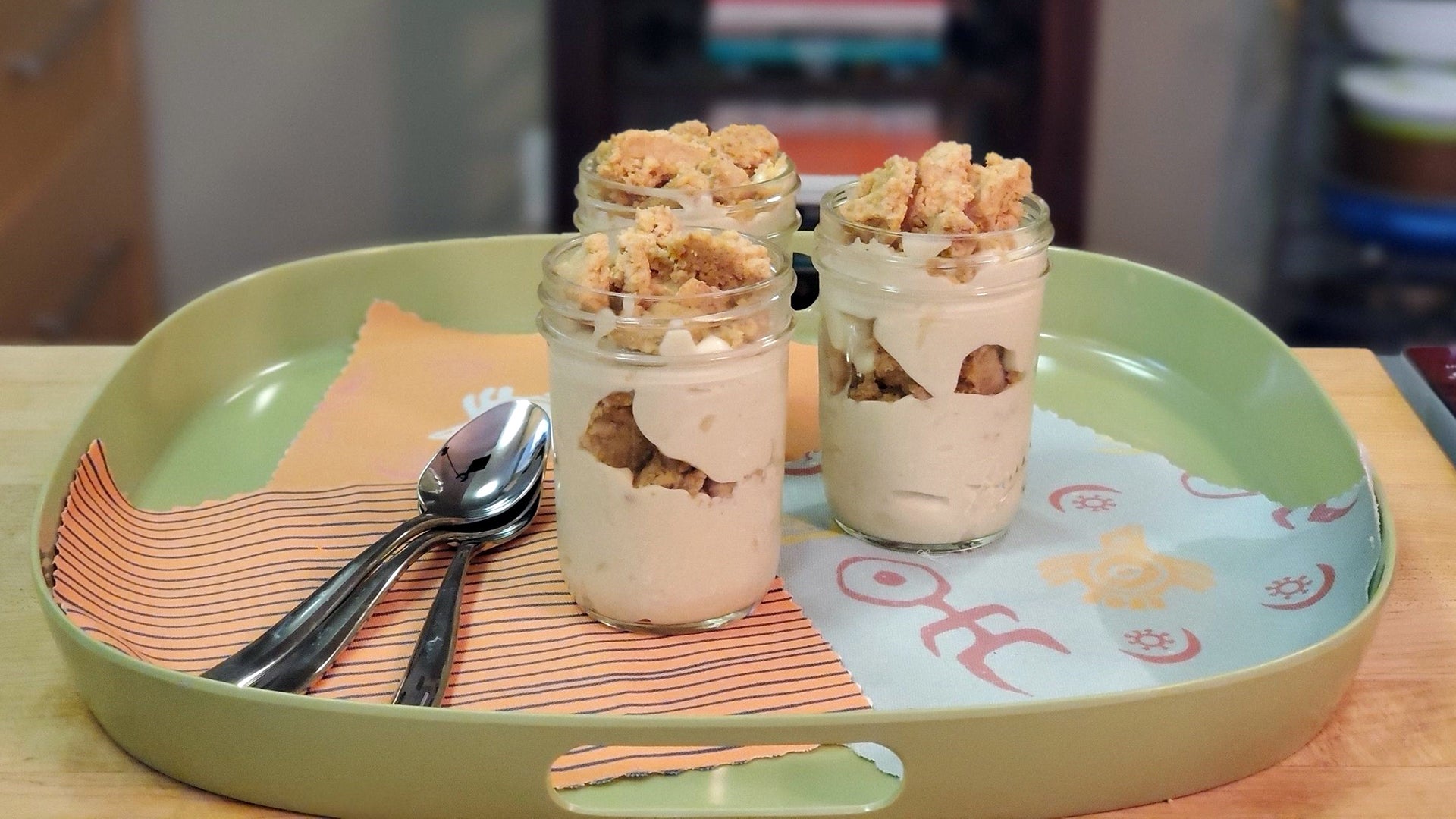 Carla Hall's Banana Pudding With Vanilla Wafers + Bobby Flay's S…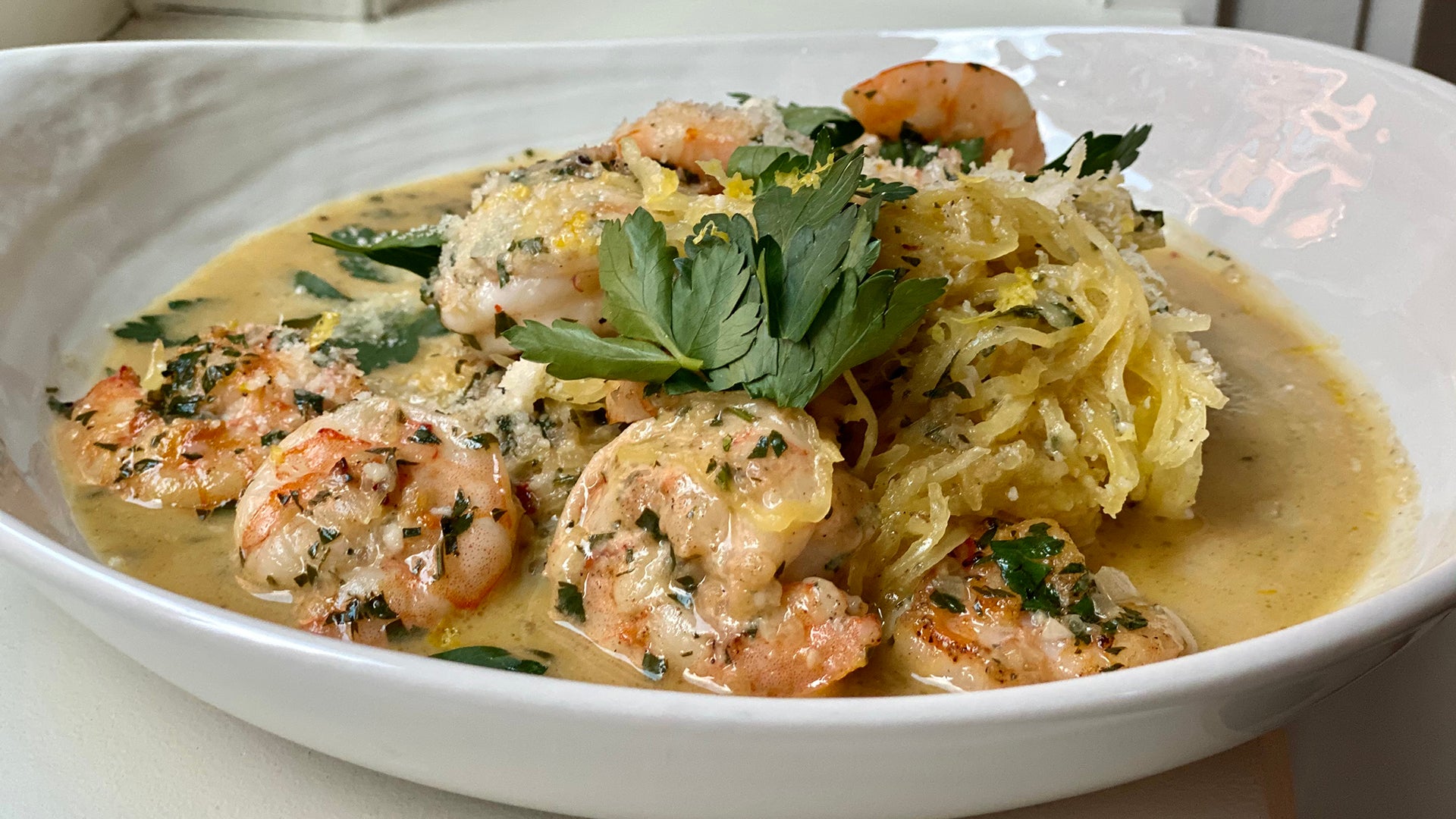 Bobby Flay's Spaghetti Squash Scampi + Macklemore Surprises a Bi…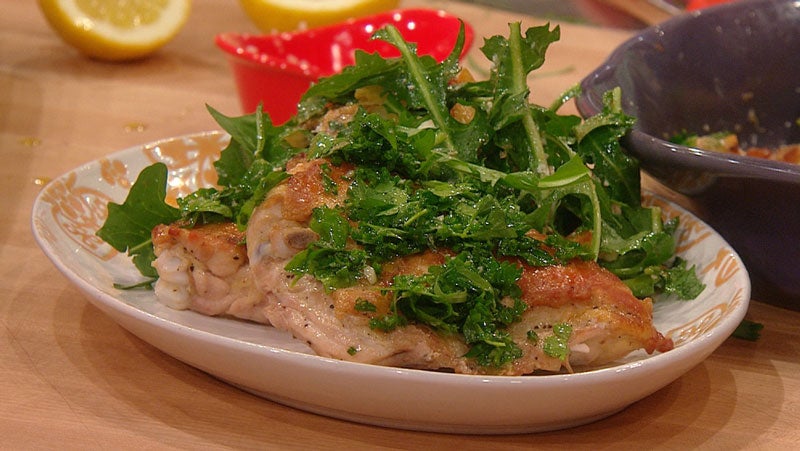 Bobby Flay's Blistered Tarragon Chicken with Crispy Potatoes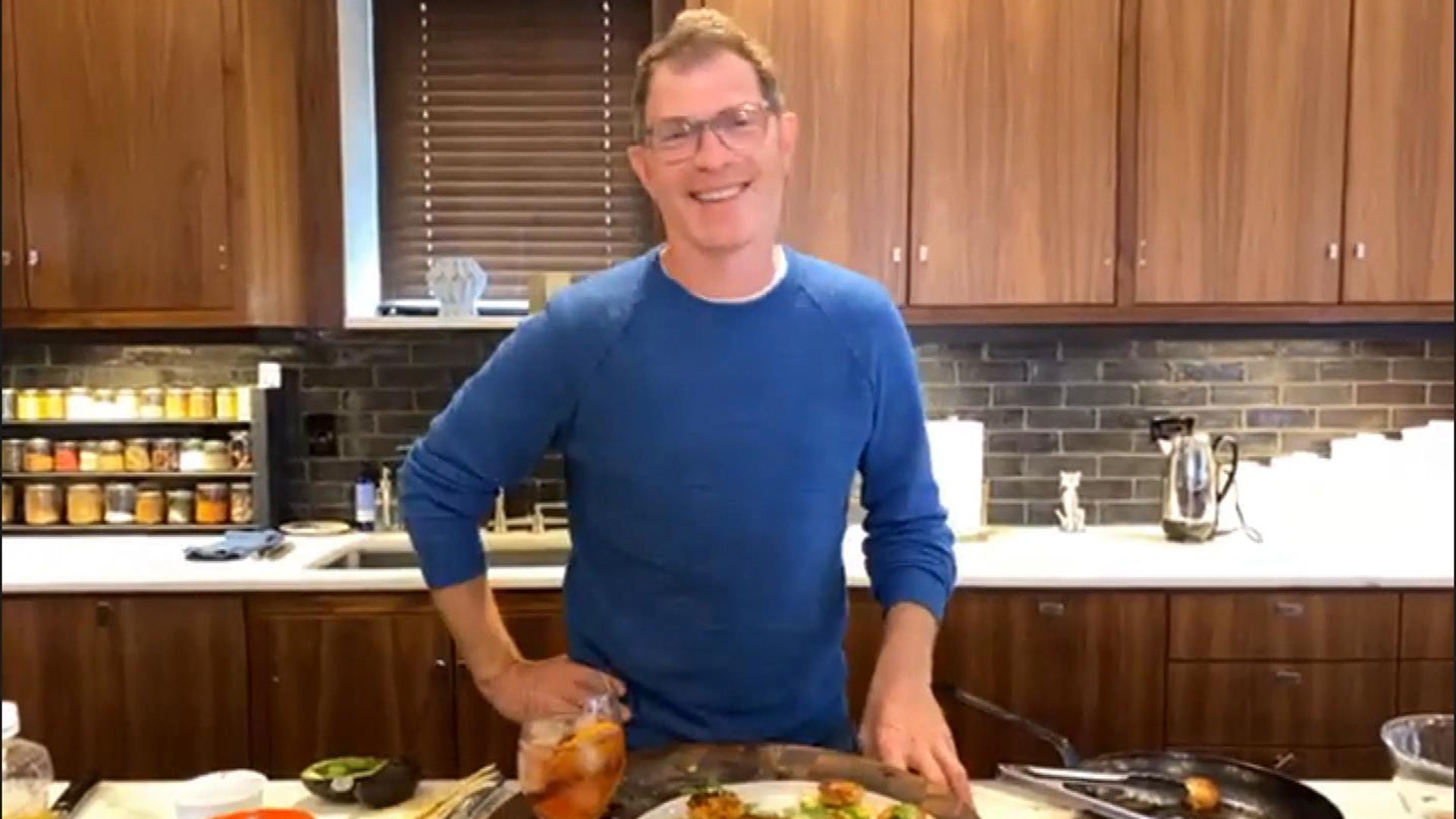 Bobby Flay's Seared Scallops + Carla Hall's Banana Pudding With …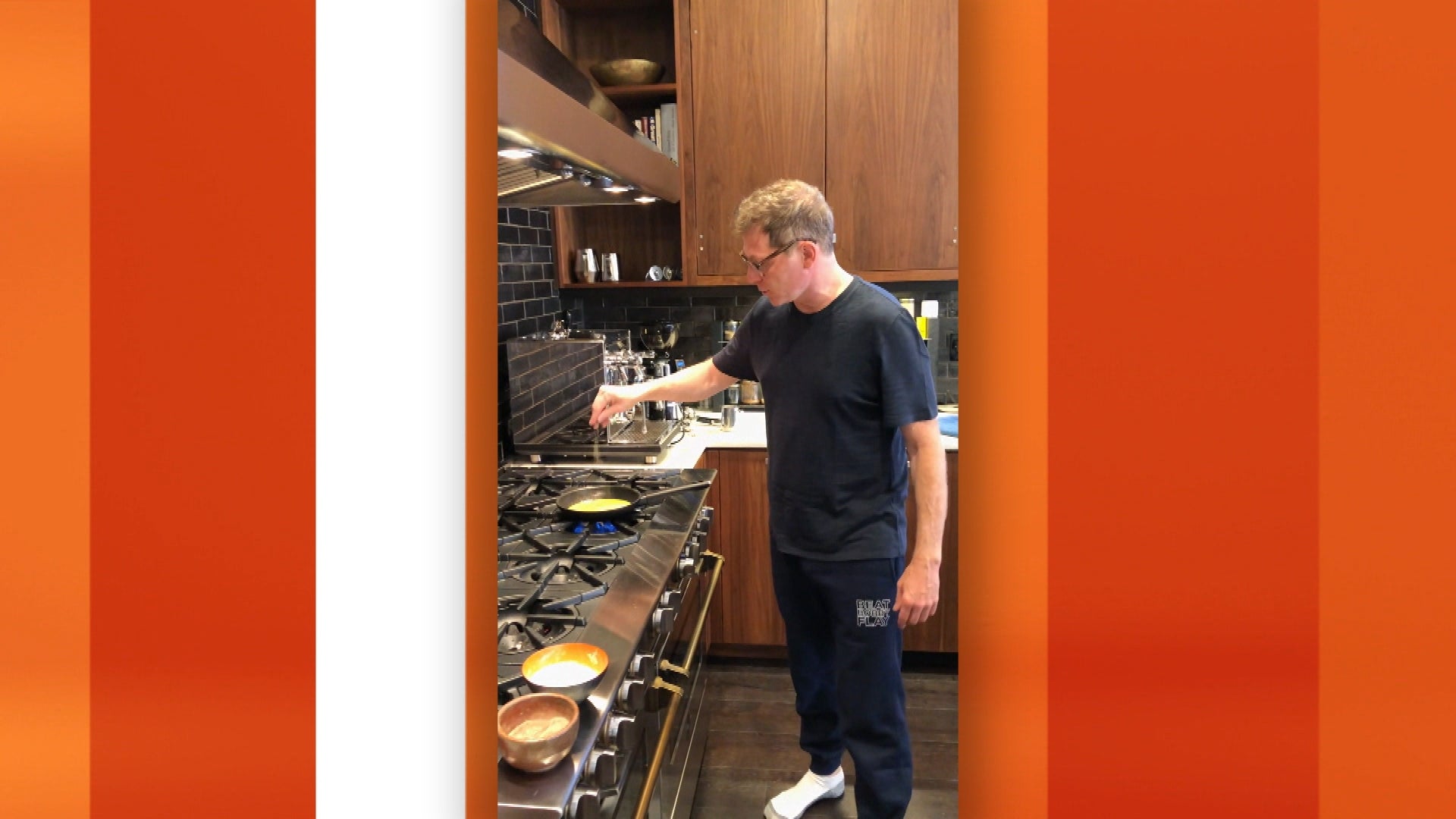 Celeb Home Tour: Inside Chef Bobby Flay's Kitchen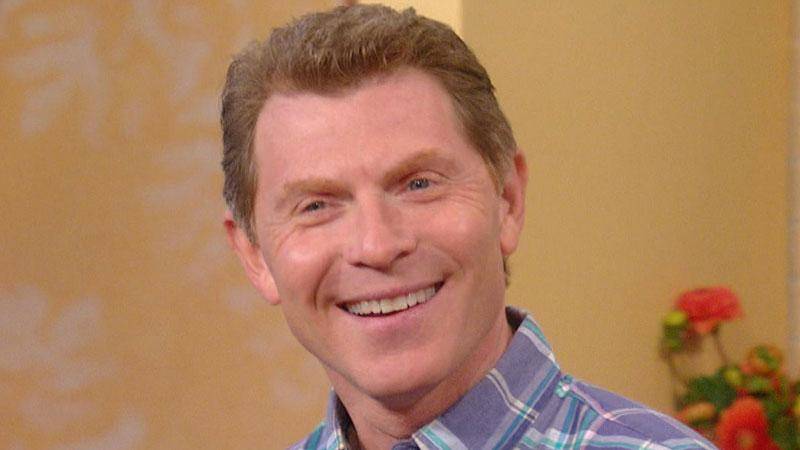 Can Peter Walsh Declutter a Family of 10?! Plus, Bobby Flay's 3 …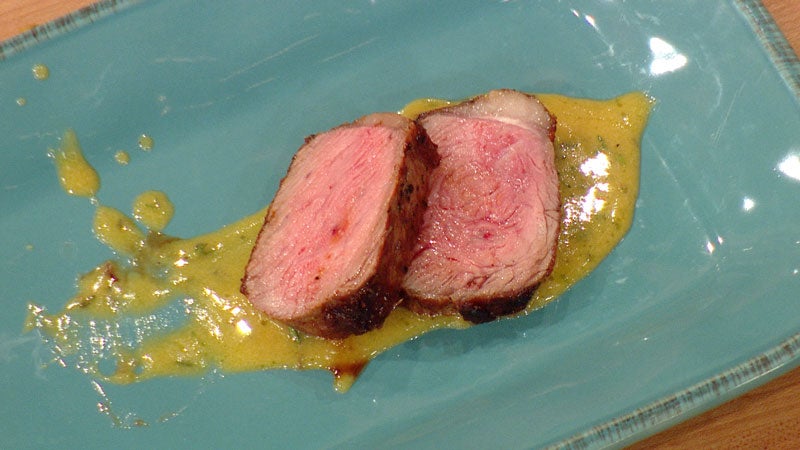 Bobby Flay's Vinaigrette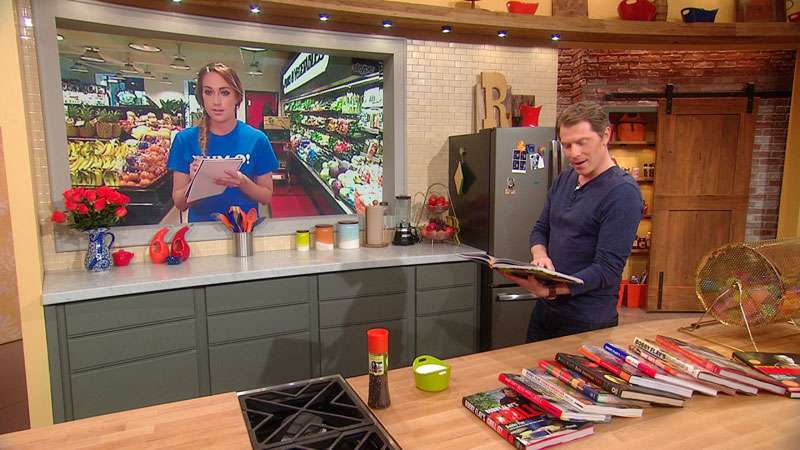 Bobby Flay's Cooking Challenge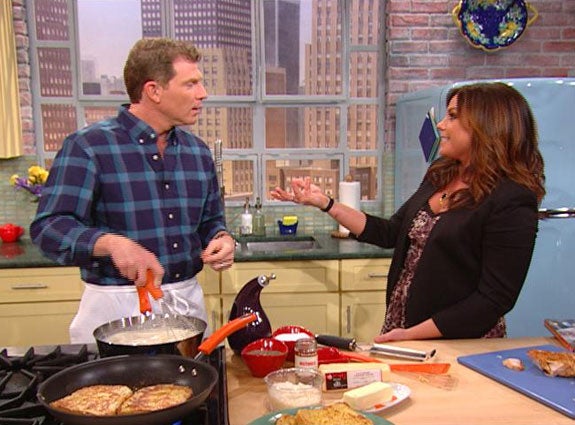 Bobby Flay's Essential Kitchen Items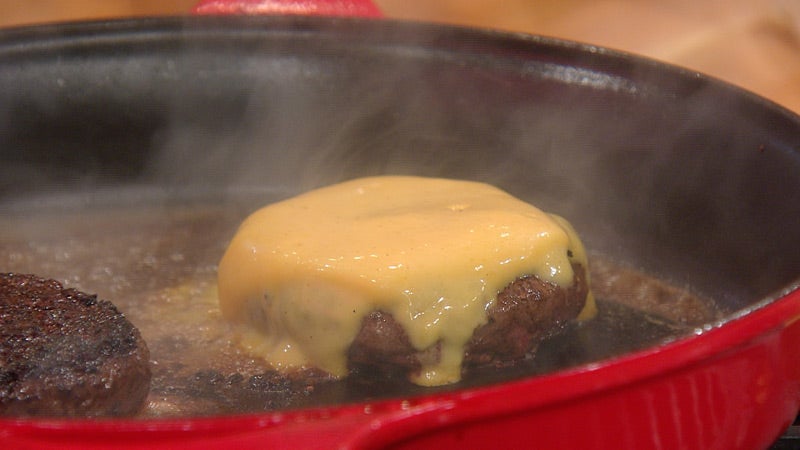 Bobby Flay's Burger Tips
Ingredients
For the Roasted Turkey and Sauce:
1 boneless turkey breast, about 3 pounds
6 tablespoons (3/4 stick) unsalted butter, softened
Kosher salt and freshly ground black pepper
2 cups whole milk, plus more if needed
2 tablespoons all-purpose flour
1/2 pound sharp white cheddar cheese, grated (2 cups)
1/4 cup freshly grated Parmesan cheese
Pinch of freshly grated nutmeg
For the Sandwiches:
Sandwiches
4 large eggs
1 1/2 cups whole milk or more if needed
Kosher salt and freshly ground black pepper
8 (1/2-inch thick) slices day-old Pullman or other good-quality white sandwich bread
4 tablespoons (1/2 stick) unsalted butter
6 tablespoons canola oil
3 ripe beefsteak tomatoes, sliced 1/2-inch thick
6 ounces sharp cheddar cheese, grated (1 1/2 cups)
1/2 cup freshly grated Parmesan cheese
16 (1/4-inch thick) slices bacon, cooked until crisp
Preparation
To roast the turkey, preheat the oven to 425F.
Rub the entire breast with 4 tablespoons of butter and season with salt and pepper. Place in a small roasting pan and roast for 15 minutes. Reduce the heat to 350F and continue roasting the turkey until a thermometer inserted in to the center registers 155F, 1 to 1 1/2 hours. Remove from the oven, tent loosely with foil and let rest for 10 minutes before slicing.
To make the sauce, put the milk in a small sauce-pan and bring to a simmer over low heat. Melt the remaining 2 tablespoons butter over medium-high heat in a medium saucepan. Whisk in flour and cook for 1 minute. Gradually whisk in the hot milk. Bring to a boil and cook, whisking constantly, until thickened and the raw flour taste has cooked out, 4 to 5 minutes. Stir in more milk if the sauce is too thick to pour.
Remove from the heat and whisk in the cheddar and Parmesan cheese, whisking until the cheddar has melted. Season with the nutmeg and salt and pepper to taste. Keep warm.
To make sandwiches, whisk together the eggs and milk in a medium baking dish. Season with salt and pepper. Dip each slice of bread in the mixture and let sit until completely soaked through, about 10 seconds per side.
Heat 1 tablespoon of butter and 1 tablespoon of the oil in a large nonstick saut pan over medium-high heat. Working in batches, cook 2 slices of the bread at a time until golden brown on both sides, about 2 minutes per side. Repeat with the remaining butter, 3 tablespoons of oil, and bread.
Preheat the broiler.
Put the tomatoes on a rimmed baking sheet, brush with remaining 2 tablespoons oil, and season with salt and pepper. Broil until slightly charred and just cooked through, 3 to 4 minutes.
Place 4 slices of the egg bread on a baking sheet, slide under the broiler, and heat just to warm through, 20 seconds on each side. Repeat with the remaining bread.
Top each slice of bread with 2 to 3 slices turkey. Ladle sauce over the top and divide the cheddar and Parmesan over the top of each slice. Place under the broiler and cook until bubbly and the tops are golden brown, about 2 minutes. Remove from the oven, top each slice with 2 slices of bacon and a tomato slice and sprinkle with parsley.