PBB Crunchies with Build-Your-Own Yogurt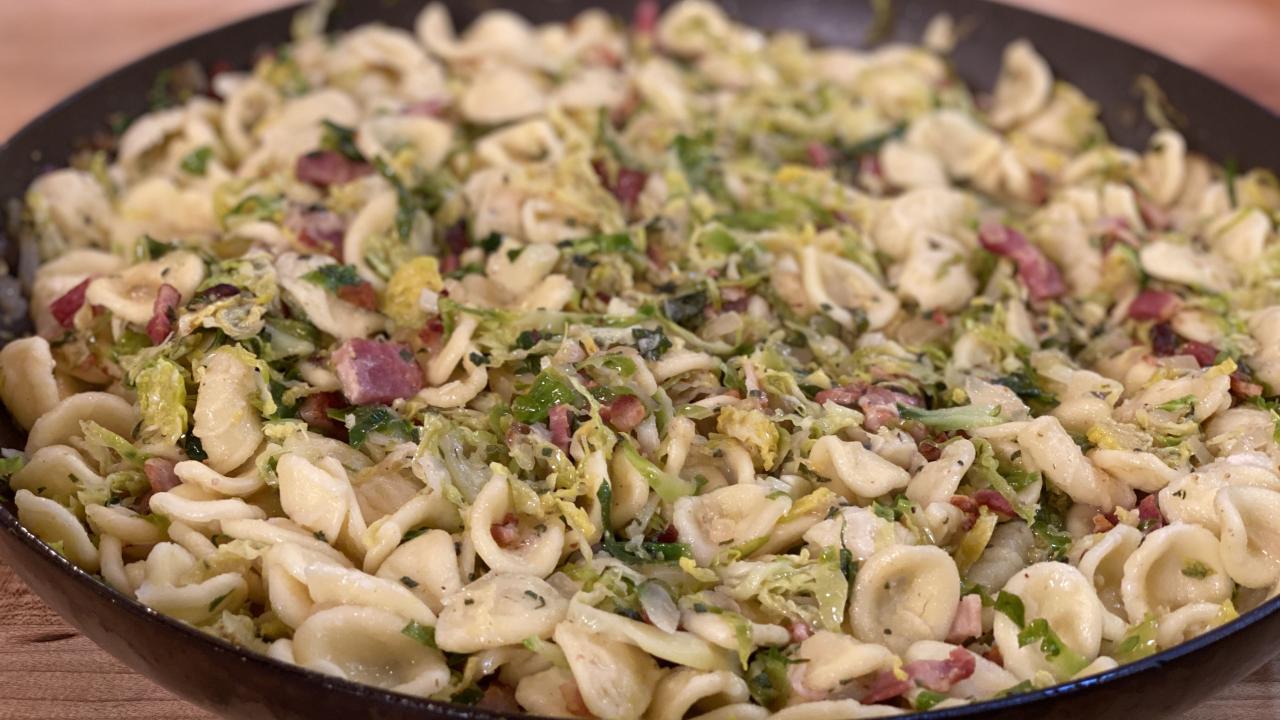 Rachael's Orecchiette With Bacon + More Q & Ray + J Questions An…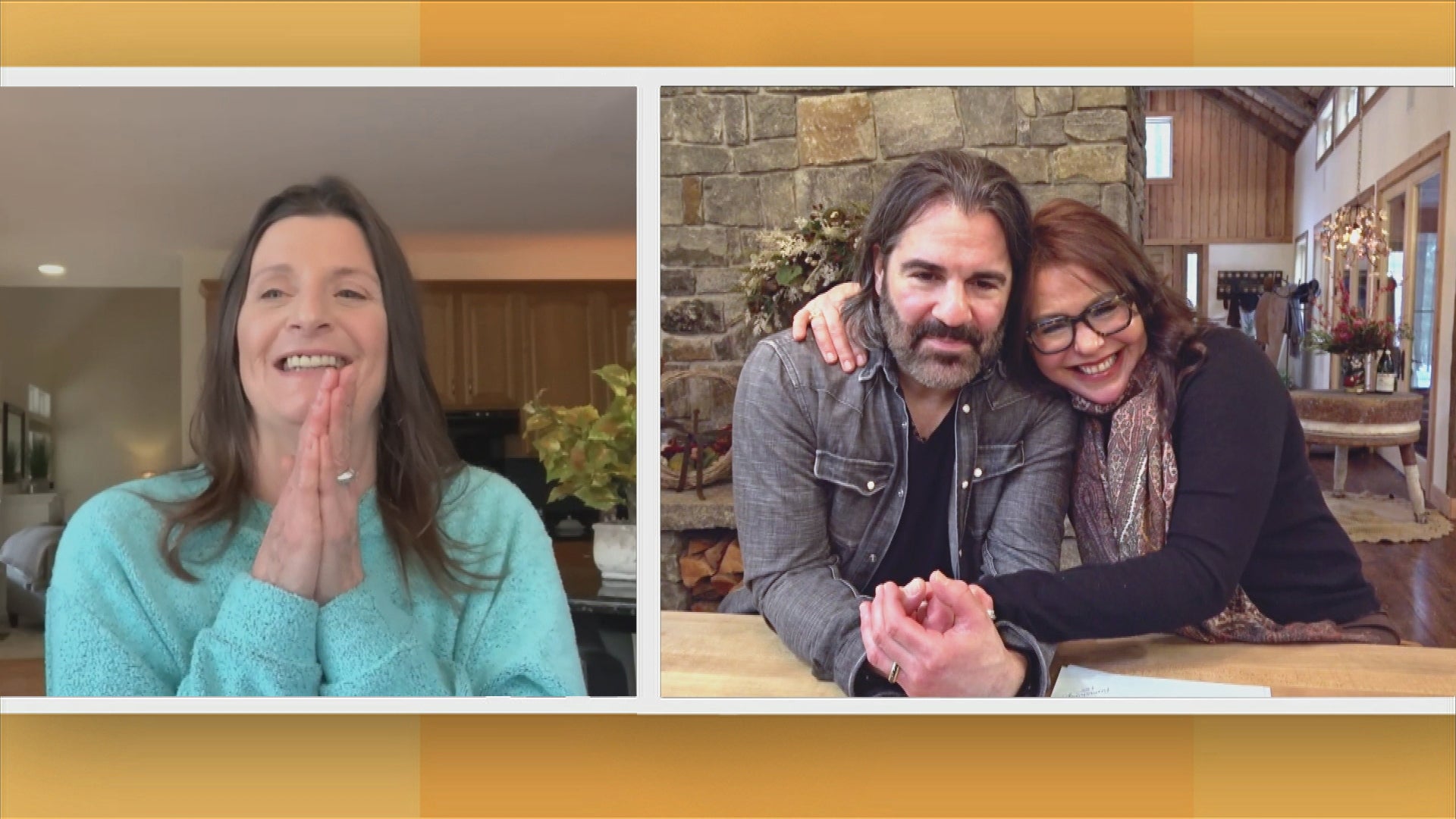 This Woman Lost Her House To a Fire On The Same Day Rachael Did …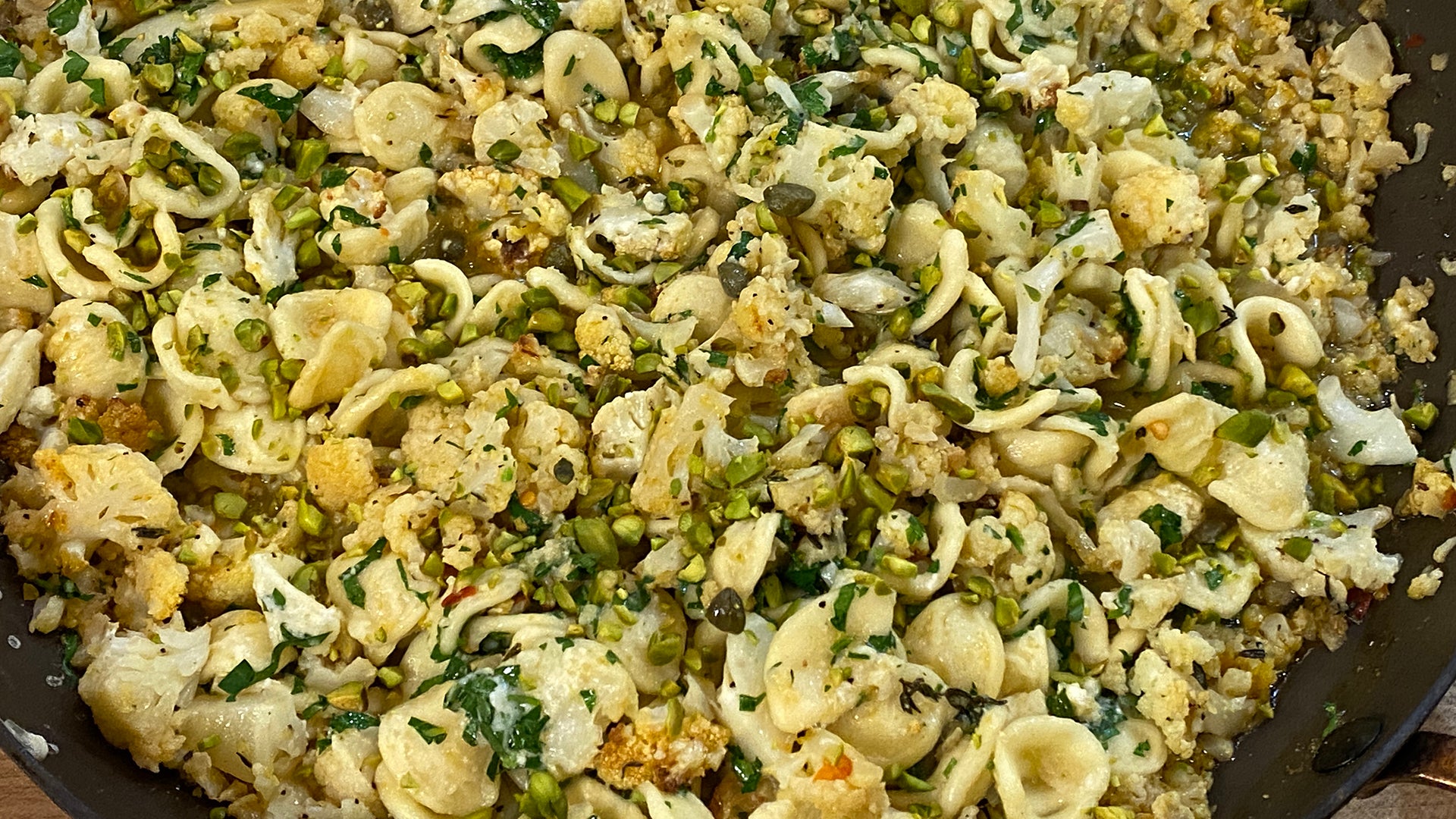 How To Make Roasted Cauliflower Orecchiette | Atkins Diet Recipe…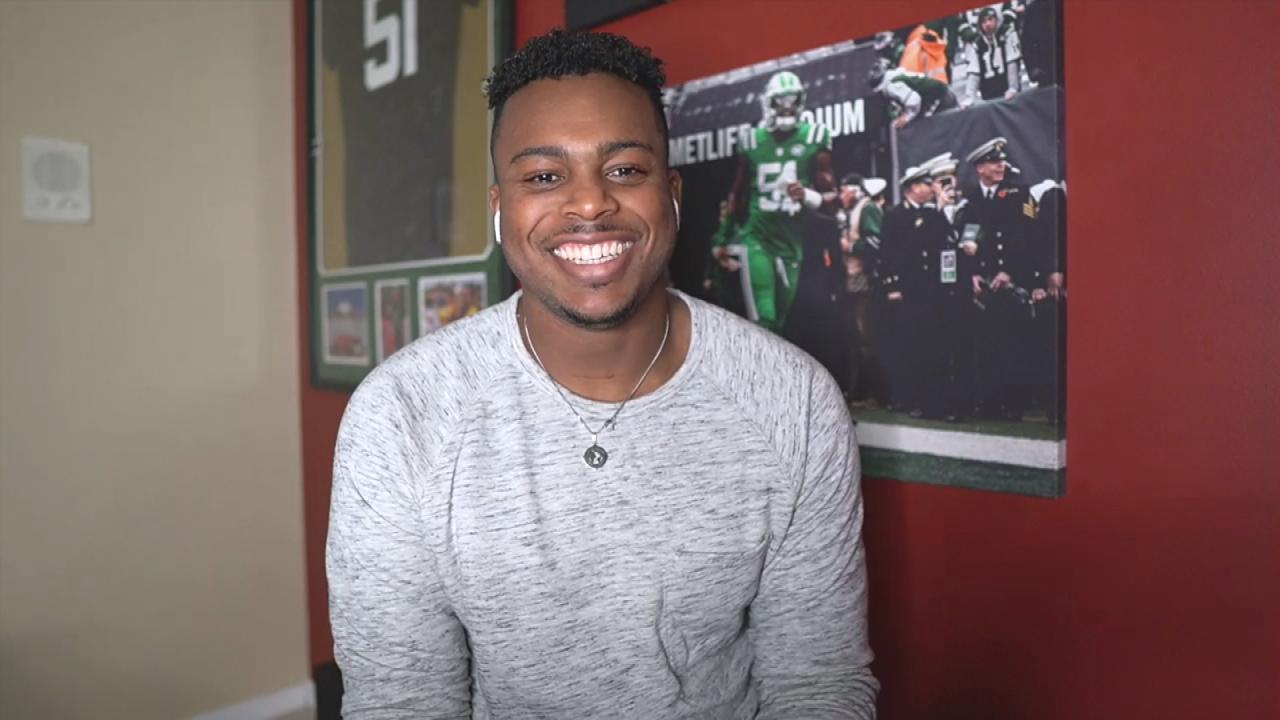 We're Gearing Up For The Biggest Day In Football With Brandon Co…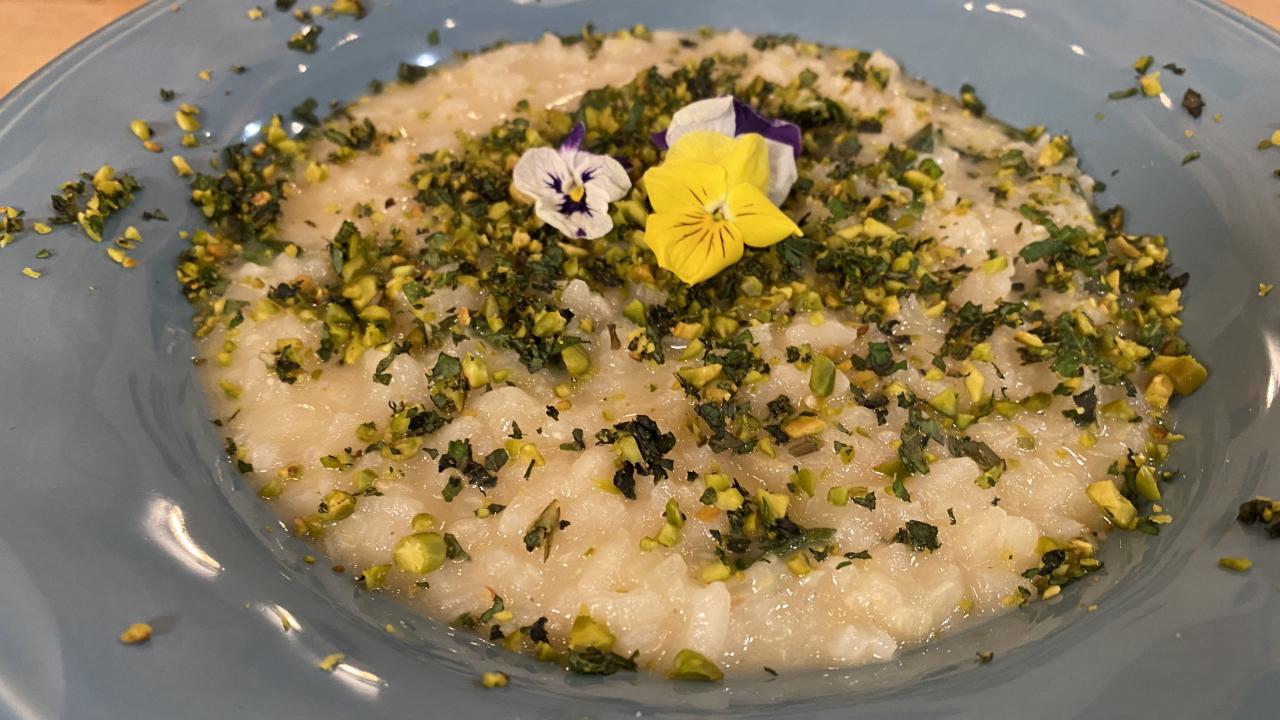 Rach's Lemon Risotto + The Best Deals For Valentine's Day Gifts …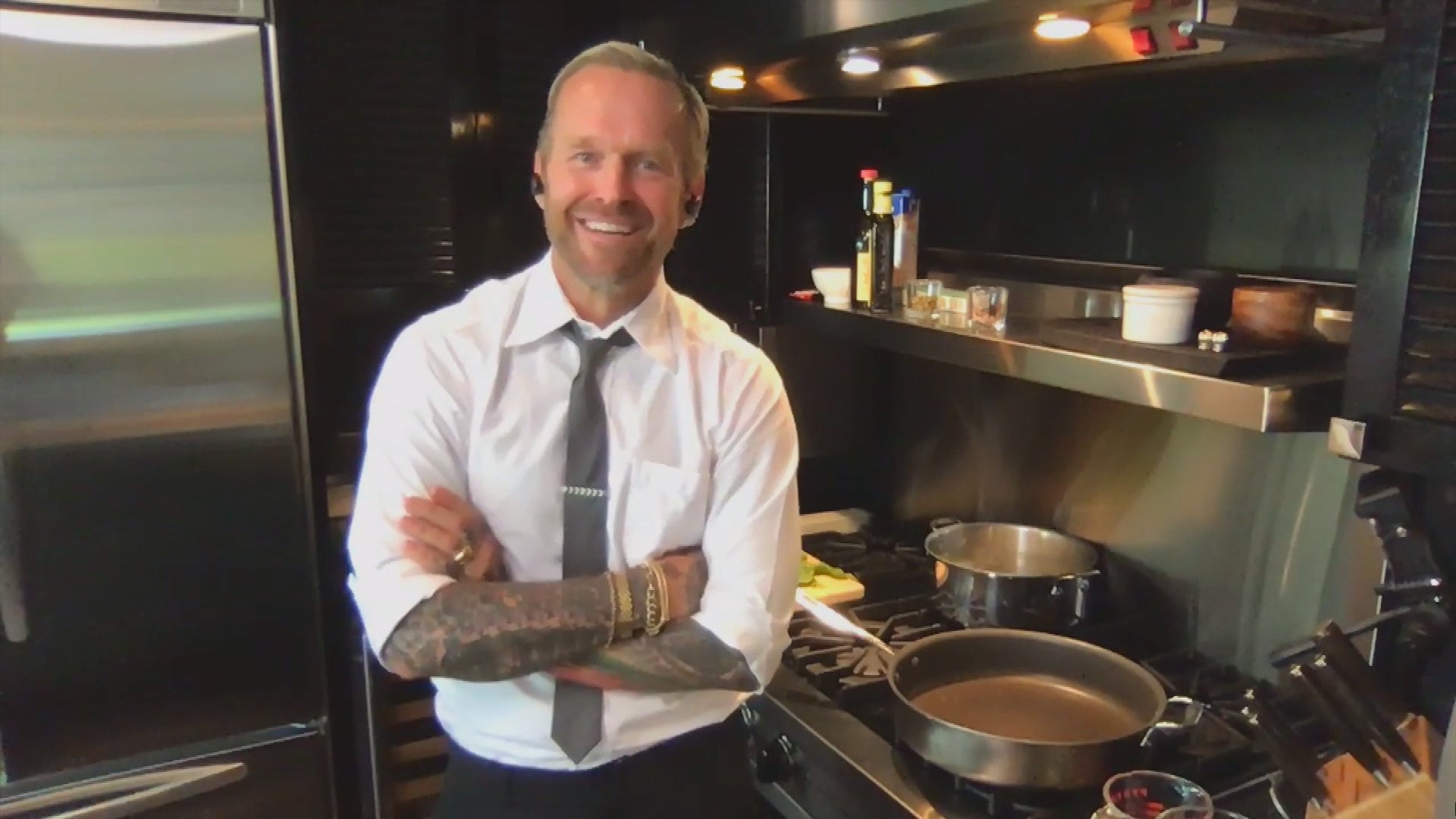 Bob Harper Joins Rach For Pasta Night + Makeover For Viewer Who …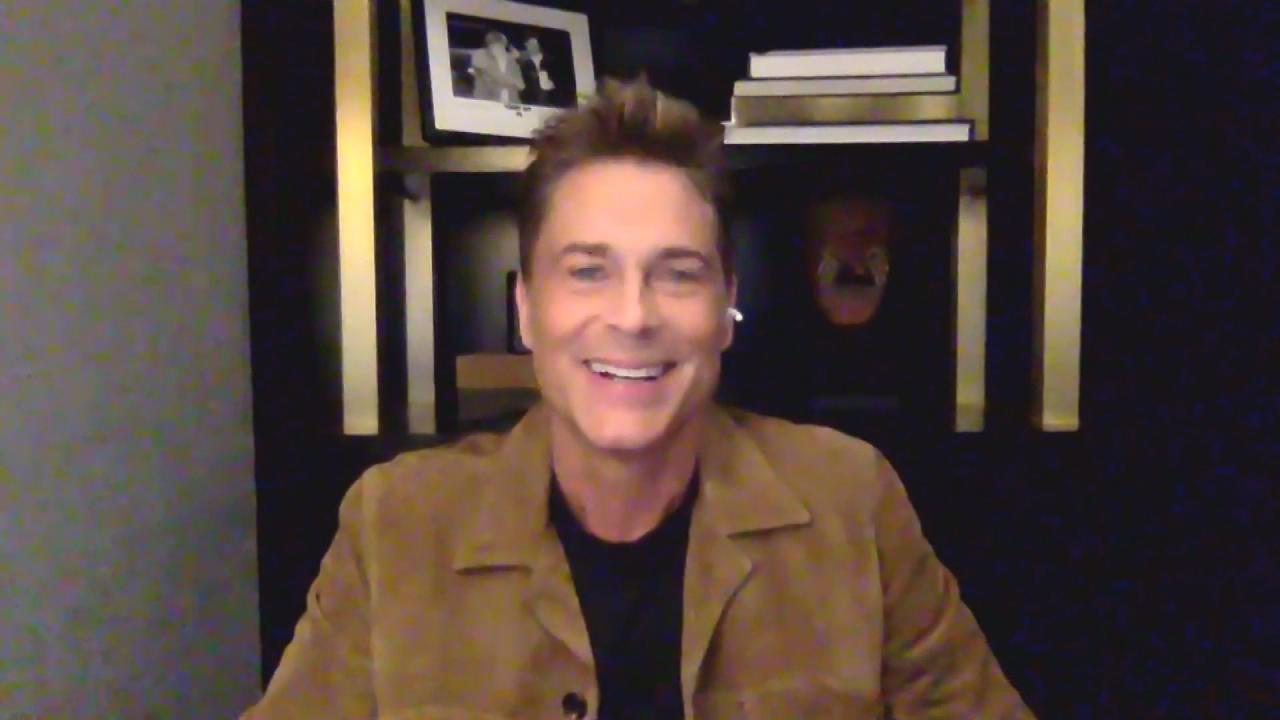 Rob Lowe On Working With His Son on 9-1-1 Lone Star + Rach's Roa…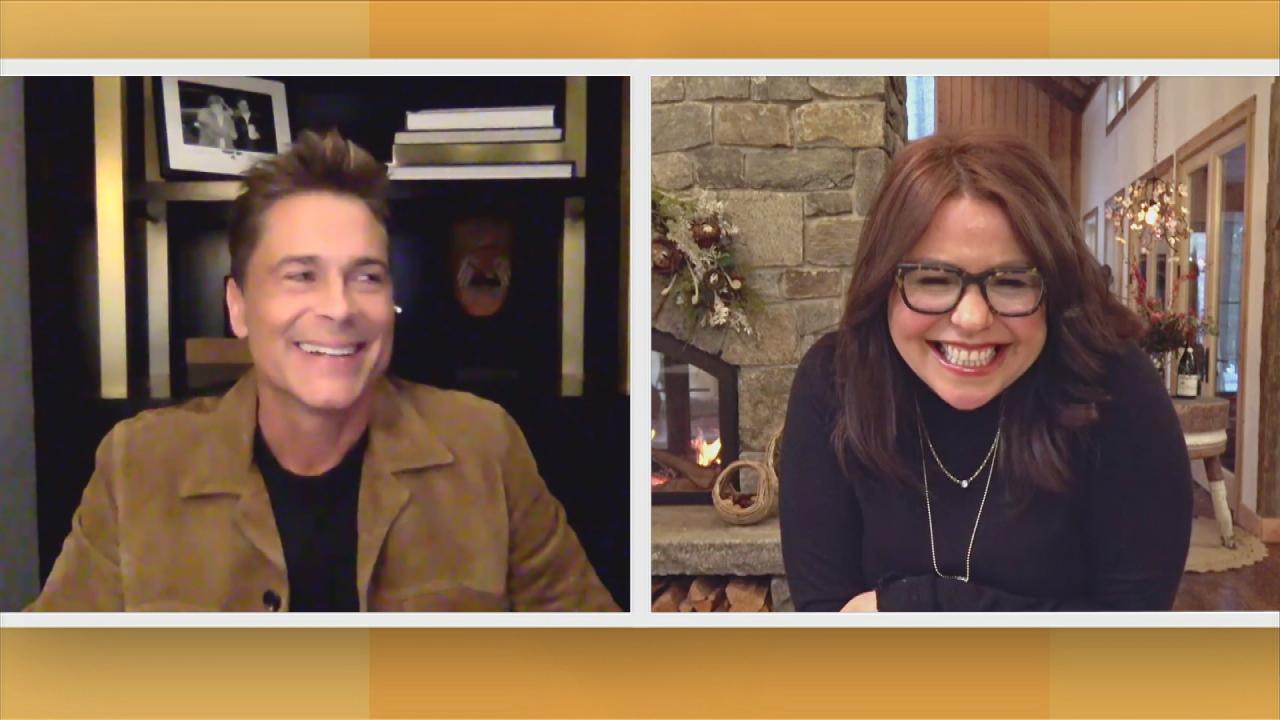 Rob Lowe On His "West Wing" Pride + What It's Like Working With …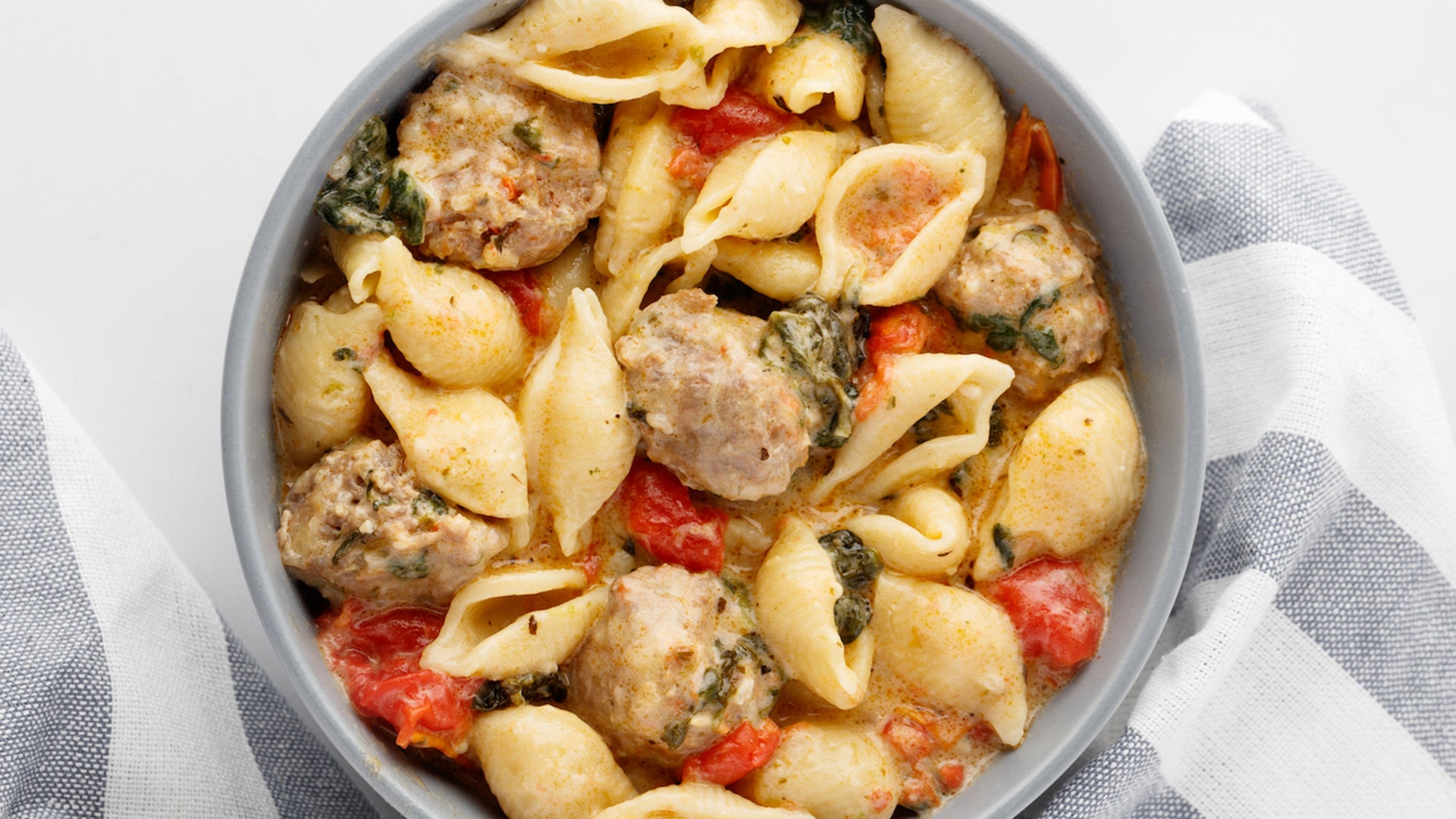 How To Make Instant Pot Sausage & Shells | 20 Minute Meal | Pres…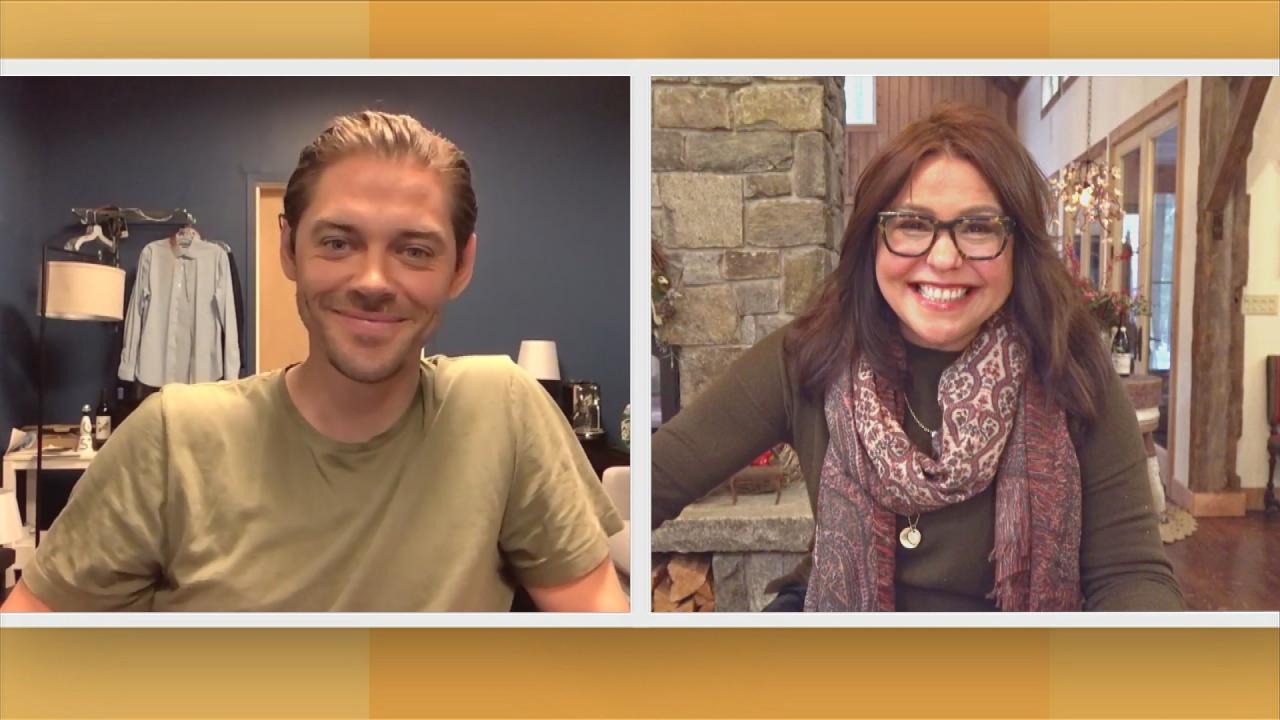 Prodigal Son's Tom Payne On His Covid Wedding: "We got married b…
Ingredients
From the pantry:
Mayo
Salt and pepper
EVOO - Extra Virgin Olive Oil
Pasta (we used spaghetti)
Dried herbs
Peanut butter
Jam
Cheese (we used part-skim mozzarella)
Honey
Mustard (we used Dijon-style)
Eggs
Milk
Flour
For the Shopping List:
1 pound skinless, boneless chicken breast $2.99/lb.
1 apple $1.15 ($1.99/lb)
Sandwich bread (we used soft wheat) $1.99/loaf
1 carrot $ .25 ($.99/lb)
1 banana $ .20
1 cucumber $.79
Cherry tomatoes $2.50/pint
Yogurt (2 single-serving containers with granola) $2.78
Sunflower seeds $ .99
Preparation
Spread (about 2 tablespoons) peanut butter over 1 slice sandwich bread. Spread jam or drizzle honey or maple syrup over peanut butter. Top with 4 slices banana, overlapping slightly. (I halve banana crosswise and slice half lengthwise into thin slices that cover bread thinly and evenly.) Top with 1 slice bread. Cut out shapes using sandwich or cookie cutters or trim off crusts and cut sandwich into 2 rectangular bars, 4 squares or 4 small circles. Repeat for second sandwich.
Thinly spread edges of cut sandwiches with peanut butter. Pour 1/2 cup sunflower seeds or chopped nuts on a plate; dip edges in seeds or nuts to coat.
Pack a single-serve yogurt with granola packed into lid alongside.