Johnnie C's Sweet Italian Sausage Subs with Fennel and Onions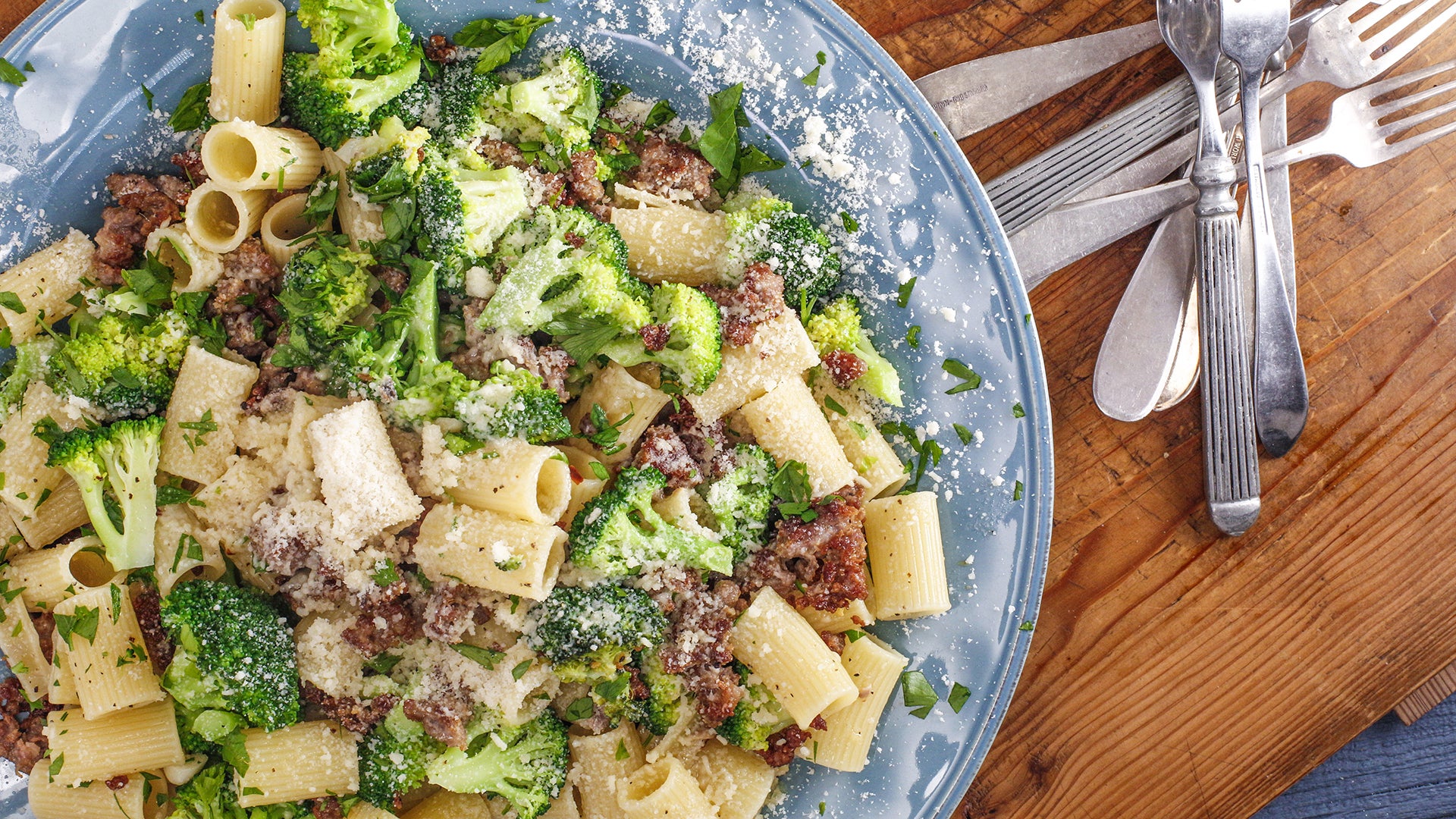 Emeril's Rigatoni with Broccoli and Italian Sausage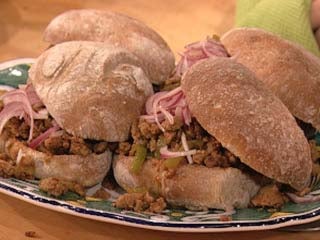 Sloppy Sausage and Pepper Heroes with Pickled Onions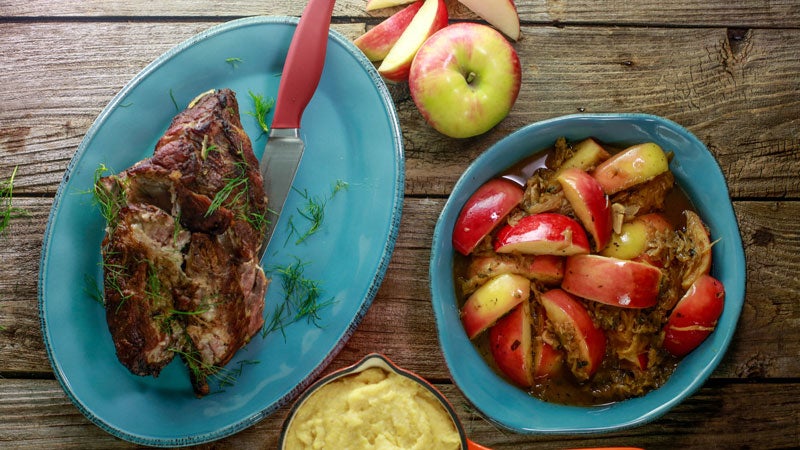 Braised Pork with Fennel, Apples and Onions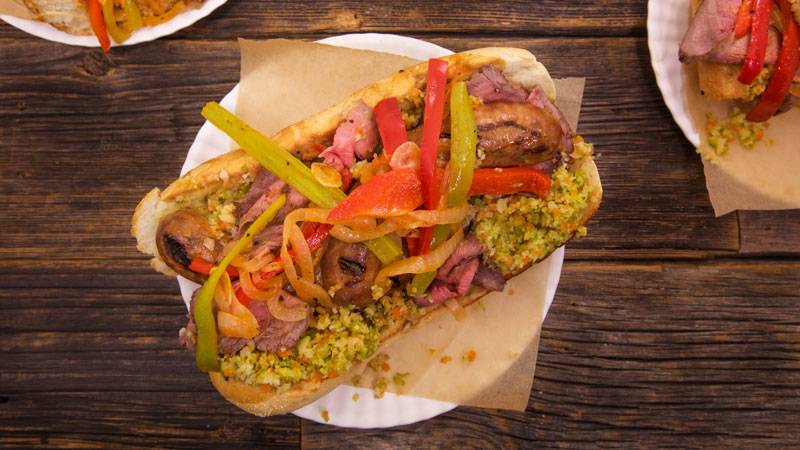 Italian Combo Hoagies with Roast Beef, Hot Sausage, Peppers and …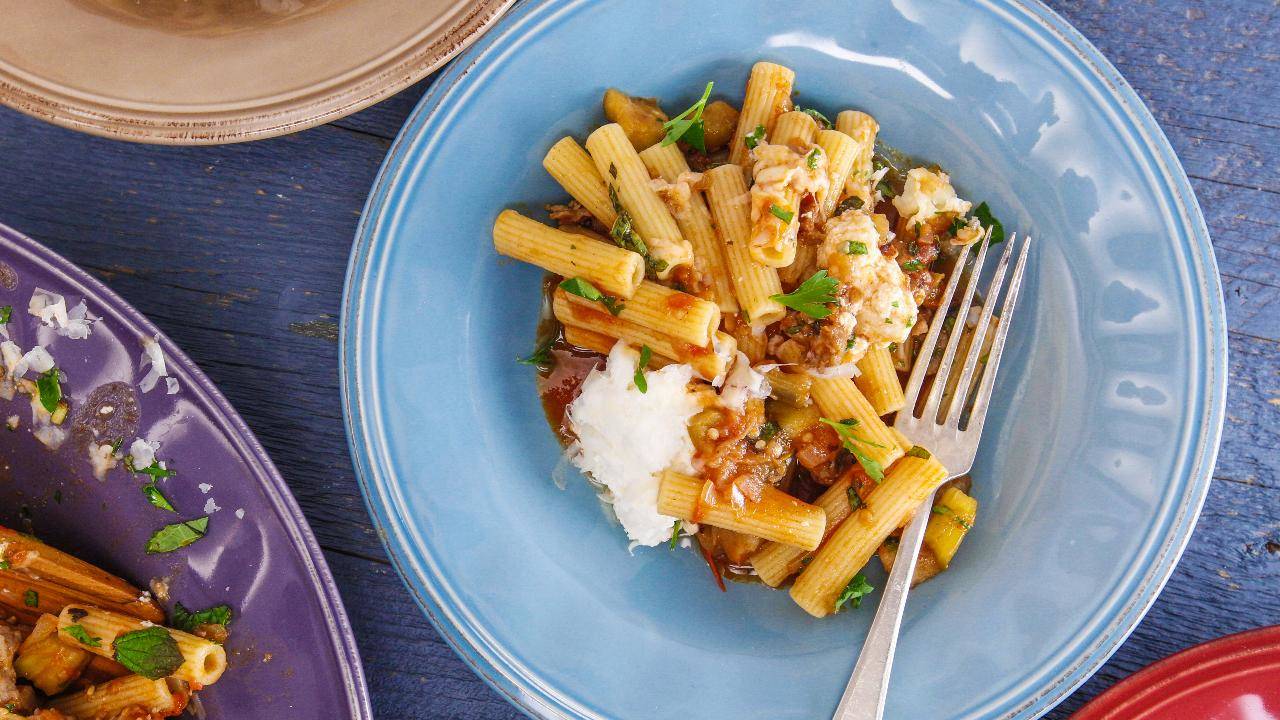 Rachael's Ziti and Sweet-but-Hot Sauce with Sausage and Eggplant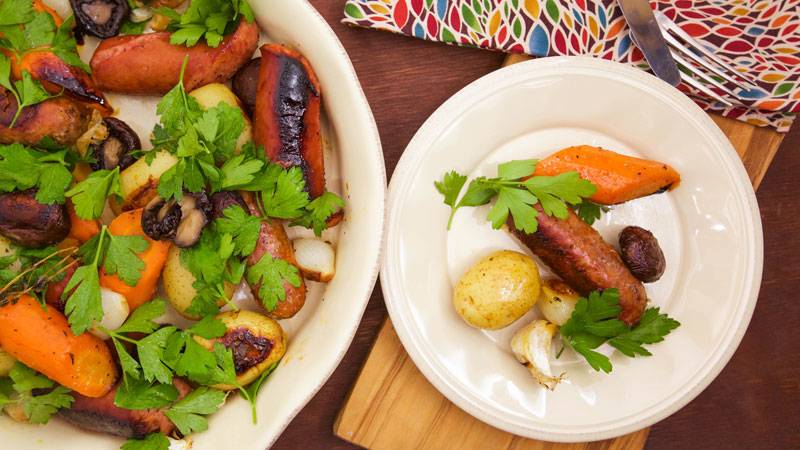 Jacques Pépin's Sausage, Potatoes, Onions and Mushrooms in Papil…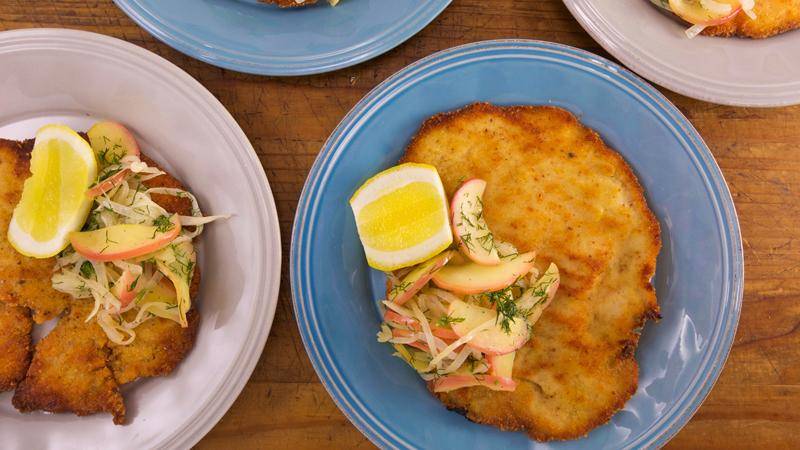 Chicken Schnitzel with 'Schn'apple,' Fennel and Onions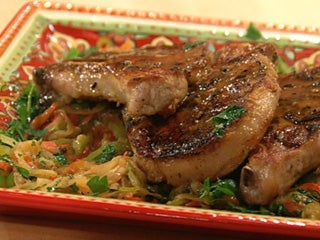 Pork Chops with Peppers and Onions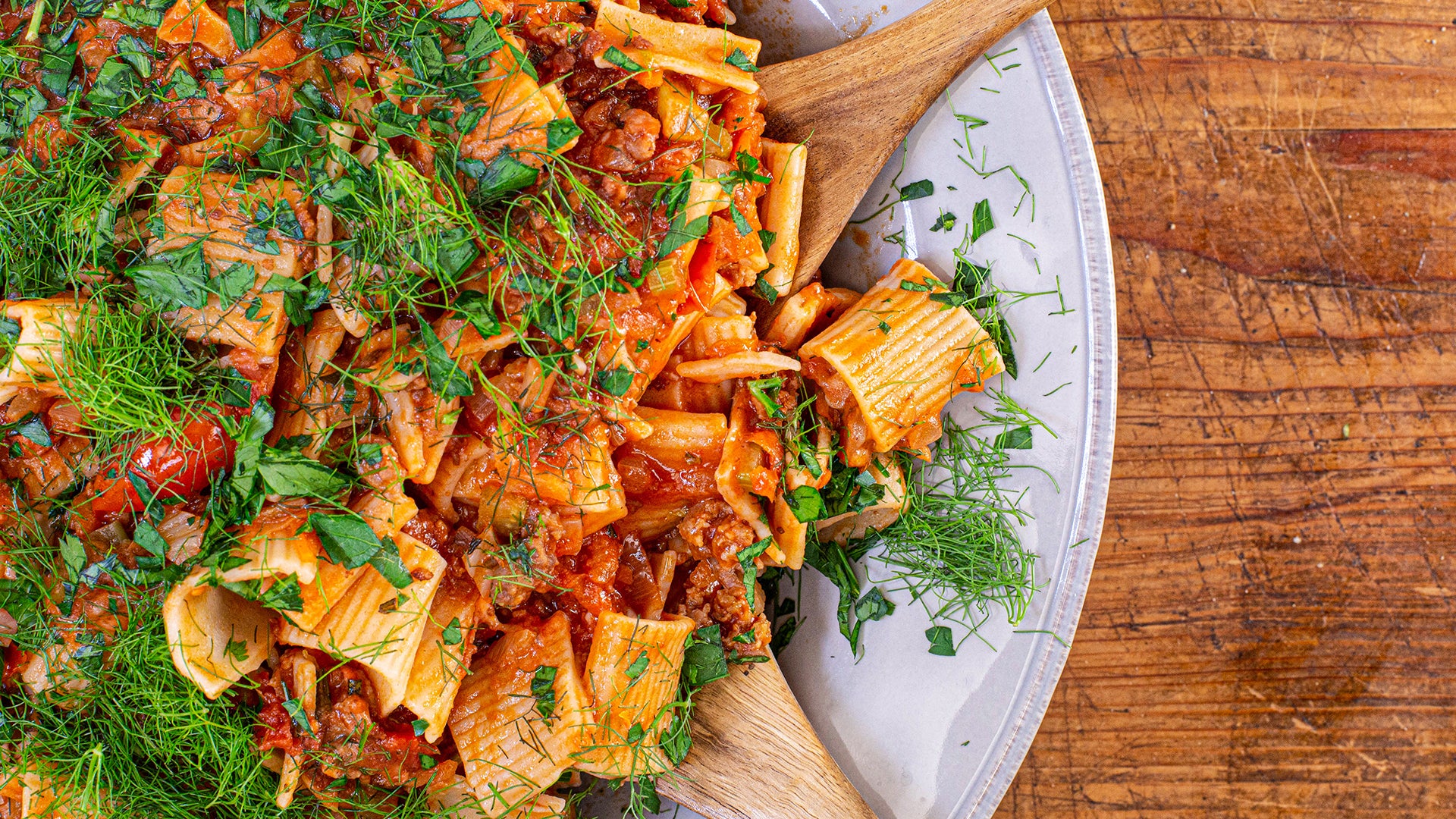 How To Make Hot and Sweet Sausage Ragu with Rosemary and Pecorin…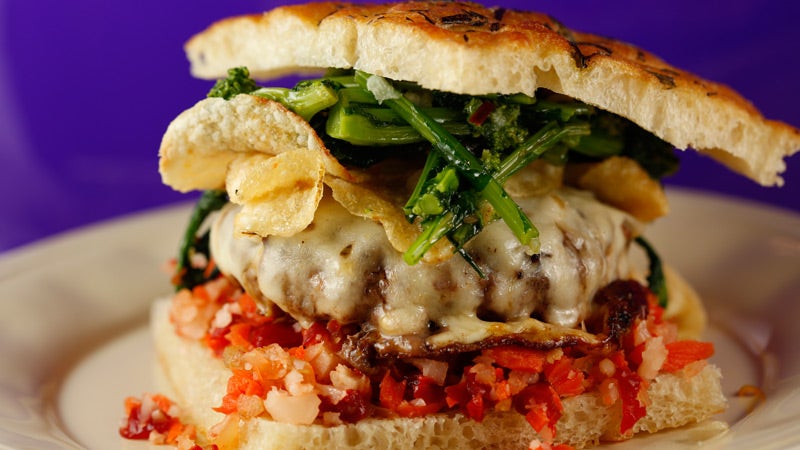 Italian Sausage Burgers with Provolone and Broccoli Rabe
Ingredients
2 pounds Italian sweet sausage
2 tablespoons EVOO Extra Virgin Olive Oil, plus additional for drizzling
2 medium fennel bulbs, quartered, cored and thinly sliced (reserve a handful of fronds)
2 medium or 1 large onion, thinly sliced
4 cloves garlic, very thinly sliced
A few sprigs fresh thyme, finely chopped
Salt and pepper
About 1/3 cup Pernod (licorice-flavored liqueur) or St. Germain (elderflower liqueur Johns current fave)
1 cup dry white wine
4 Italian-style, 8-inch hoagie/sub rolls
A handful of torn basil or a few stems of tarragon, chopped
Chopped flat-leaf parsley, garnish
Parmigiano-Reggiano cheese, for shaving as garnish to subs
Preparation
Parboil sausages in a skillet with a few inches of water to cook through.
Meanwhile, heat EVOO, a couple of turns of the pan, in a large skillet over medium heat. Add fennel, onions, garlic, thyme, salt and pepper. Cook until very soft and tender, 15 minutes. Deglaze with Pernod or St. Germain then the white wine. Reduce at a low simmer a few minutes more.
Heat a griddle or cast-iron pan over medium-high heat with a drizzle of oil to coat.
Split the sausages lengthwise but do not cut through. Brown on both sides in the hot pan. Place sausages in sub rolls and top with fennel and onions, and shaved Parmigiano cheese. Garnish with basil or tarragon, chopped fennel fronds and some parsley.