Philly Cheesesteaks, Cowboy Style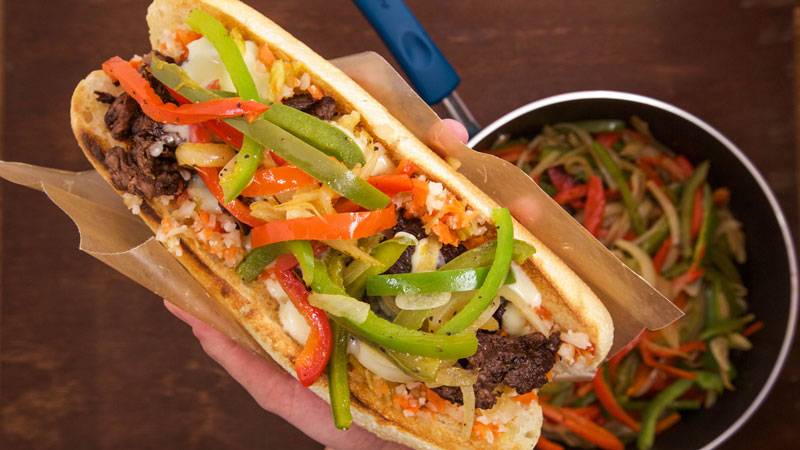 Philly Hoagies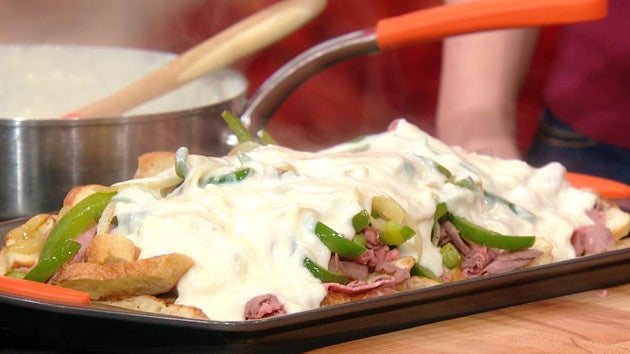 Philly Cheesesteak Nachos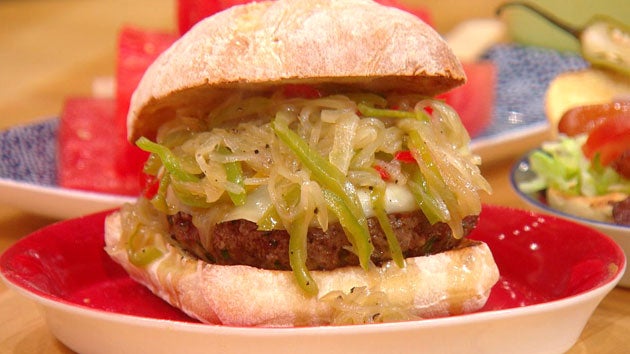 Philly Burgers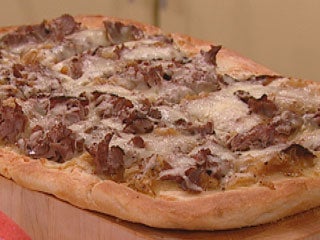 Philly Cheesesteak Pizza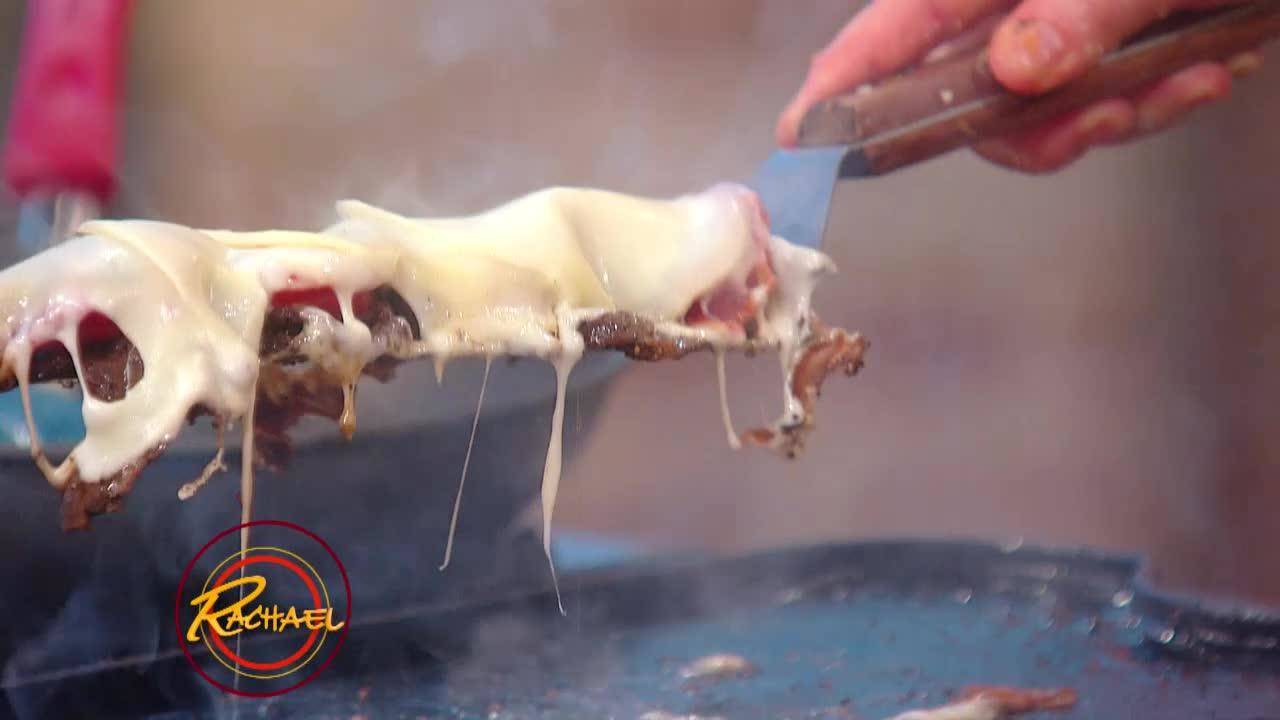 Rach's Philly Cheesesteak (Season 2016-2017)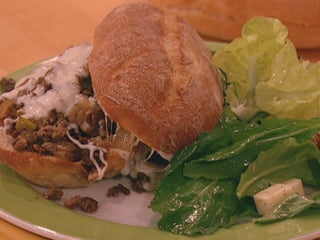 Philly Cheesesteak Sloppy Joes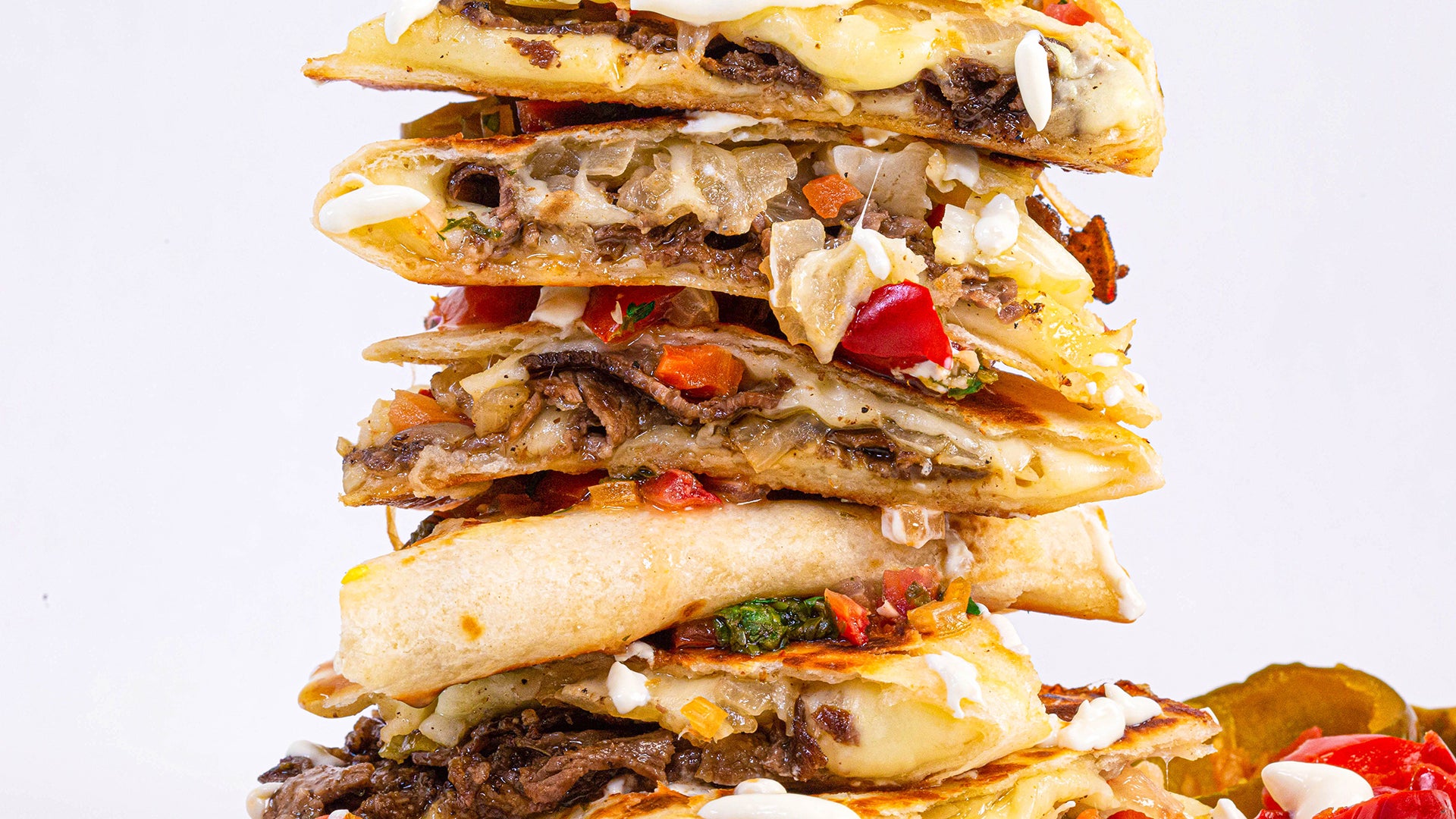 How To Make Philly Steak Quesadillas By Rachael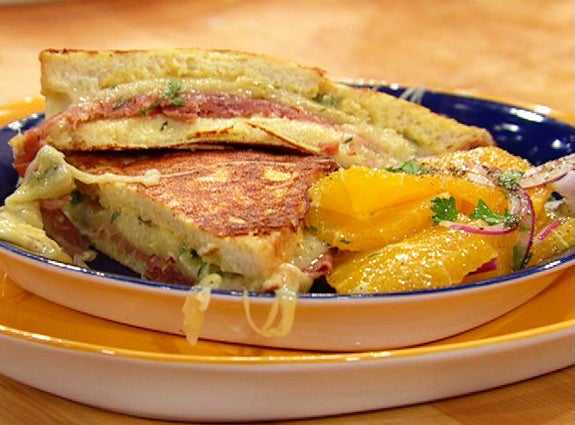 Savory Italian-Style Monte Cristo Sandwiches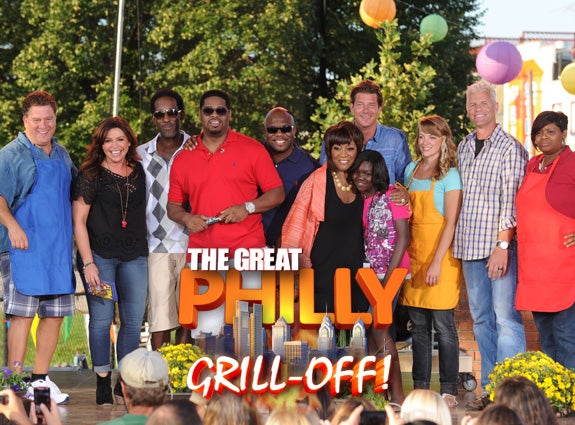 The Great Philly Grill-Off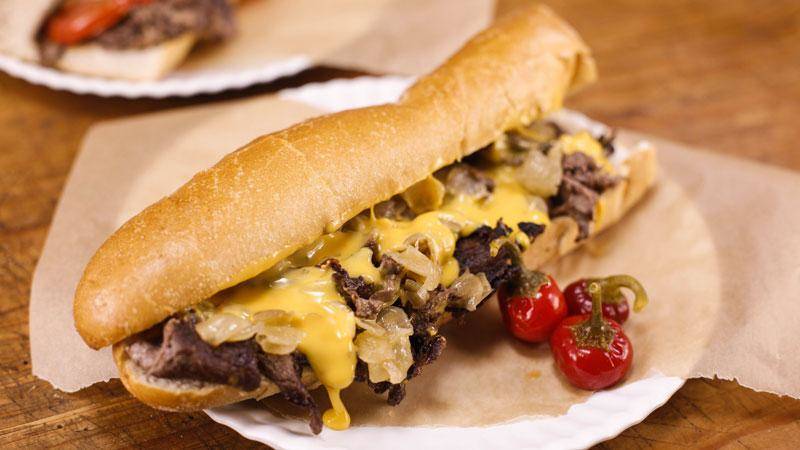 Geno's Steaks of South Philly Celebrates 50 Years
Ingredients
For the Homemade Smoky Steak Seasoning:
1 1/2 teaspoons smoked black pepper by McCormick (available in most large supermarkets)
1 teaspoon smoked sea salt
1/2 teaspoon garlic powder
1 teaspoon dried onion
1/2 teaspoon crushed red pepper flakes
1/2 teaspoon cumin
1/2 teaspoon coriander or 1 teaspoon of smoked sweet paprika combined with 2 tablespoons Montreal Steak Seasoning
For the Cheesesteaks:
For the Cheesesteaks: 1 large red bell pepper
1 tablespoon EVOO - Extra Virgin Olive Oil, plus some for drizzling
4 slices bacon, chopped
1/2 teaspoon crushed red pepper flakes
1 red chile pepper, long or Fresno or Italian cherry pepper, chopped
4 cloves garlic, thinly sliced
1 red onion, sliced 1/4 inch thick
2 cubanelle peppers, sliced lengthwise 1/4 inch thick
1 1/4- to 1 1/2-pound piece flank steak, brought up to room temperature
4 crusty hoagie rolls, toasted
Preparation
Preheat griddle side of grill pan or large cast-iron skillet over medium-high heat.
Char red pepper, blackening all of the skin, over flame on stove top or under broiler with oven door cracked to allow steam to escape. Place pepper in a bowl, cover tightly with plastic wrap and cool to handle. Seed pepper and slice.
Heat EVOO in a large skillet, a turn of the pan, over medium-high heat. Add bacon and crisp it up then add fresh chilies and garlic. Stir, add onions and cubanelle peppers, and cook to tender-crisp, 5 minutes, stirring frequently. Add sliced red bell peppers and reduce heat to low.
Drizzle meat with EVOO and cook 5 minutes on each side. Let stand a couple of minutes then thinly slice and toss meat back on hot griddle and season liberally with Homemade Smoky Steak Seasoning or smoked sweet paprika combined with Montreal Steak Seasoning. When meat browns, form a loose pile and cover with cheese pieces. Cover griddle pan with foil to melt cheese. Pile meat and melted cheese into toasted sub rolls and top with peppers and onions.