Croque Monsieur with Fresh Spinach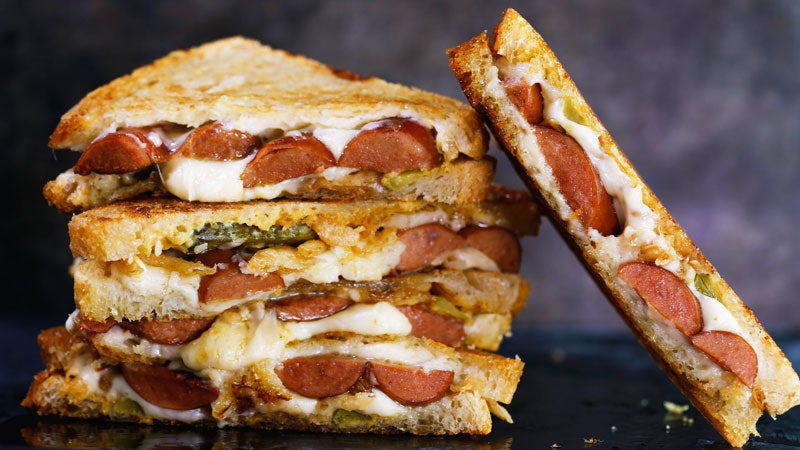 Hot Dog Croque Monsieur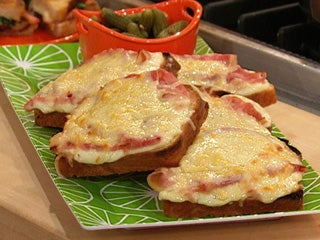 Grilled Cheese Bar: Croque Monsieur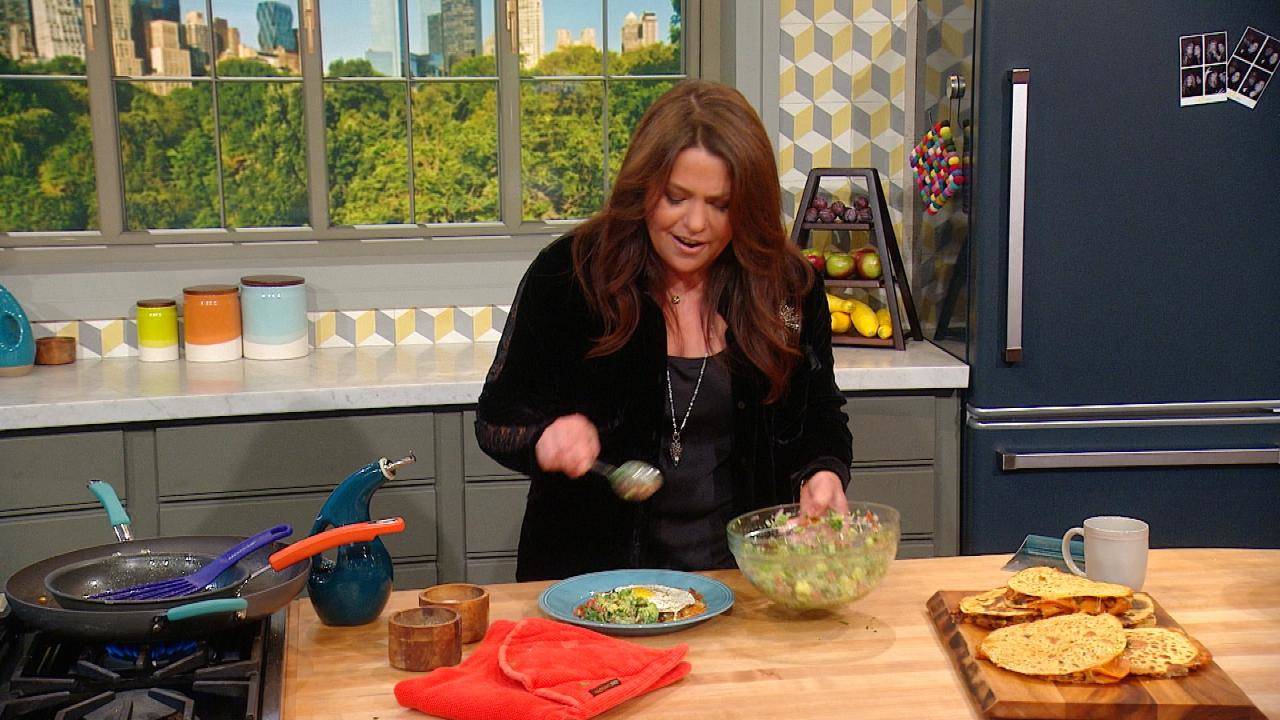 Sweet Potato Quesadillas with Fried Egg and Guacamole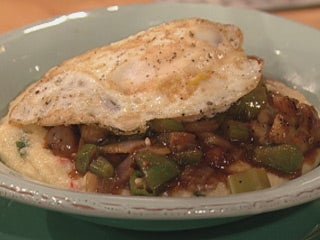 Gumbo-Style Chunky Hash with Fried Eggs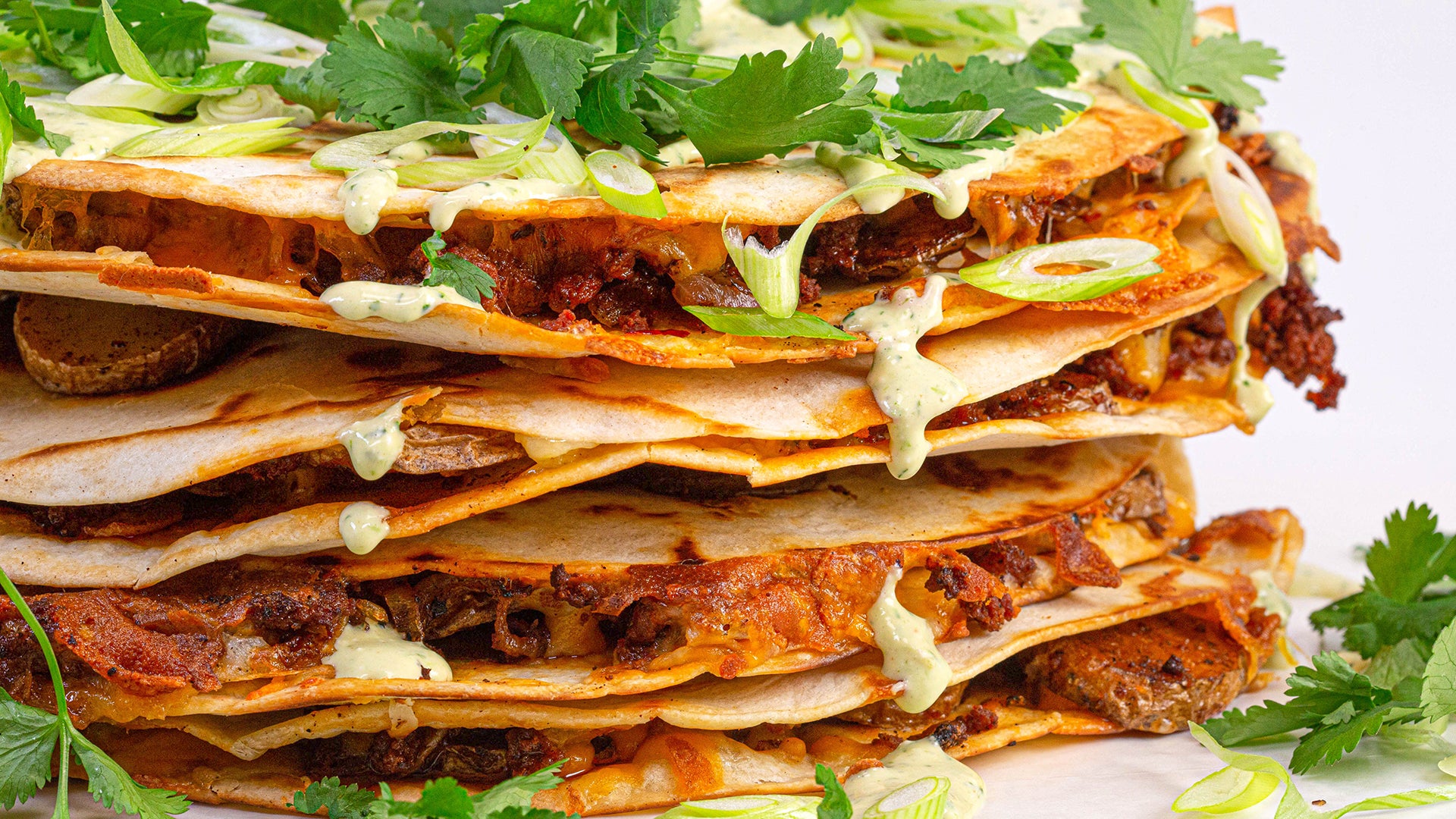 How To Make Chorizo Quesadillas With Spicy Ranchero Sauce By Rac…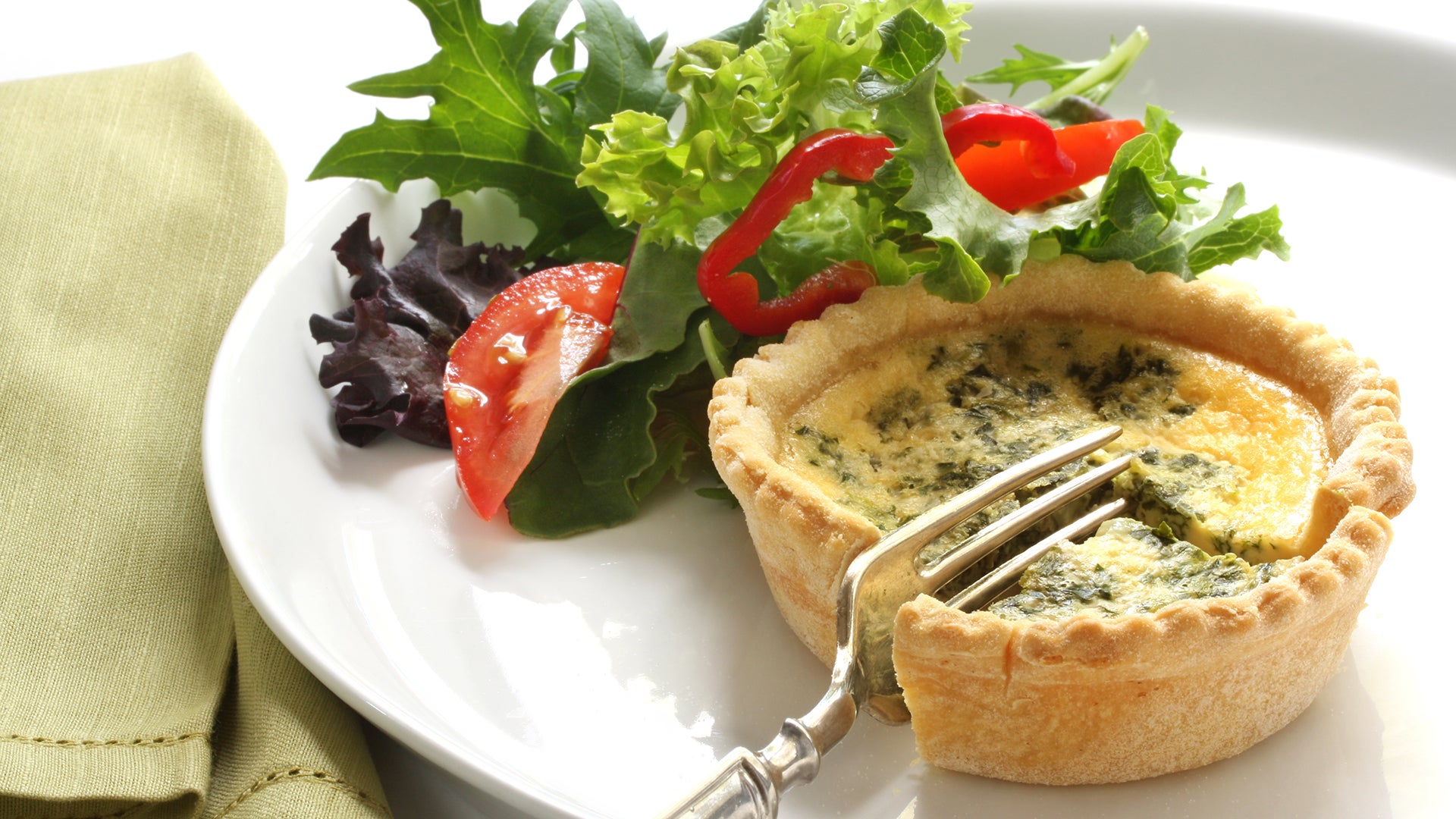 Individual Quiches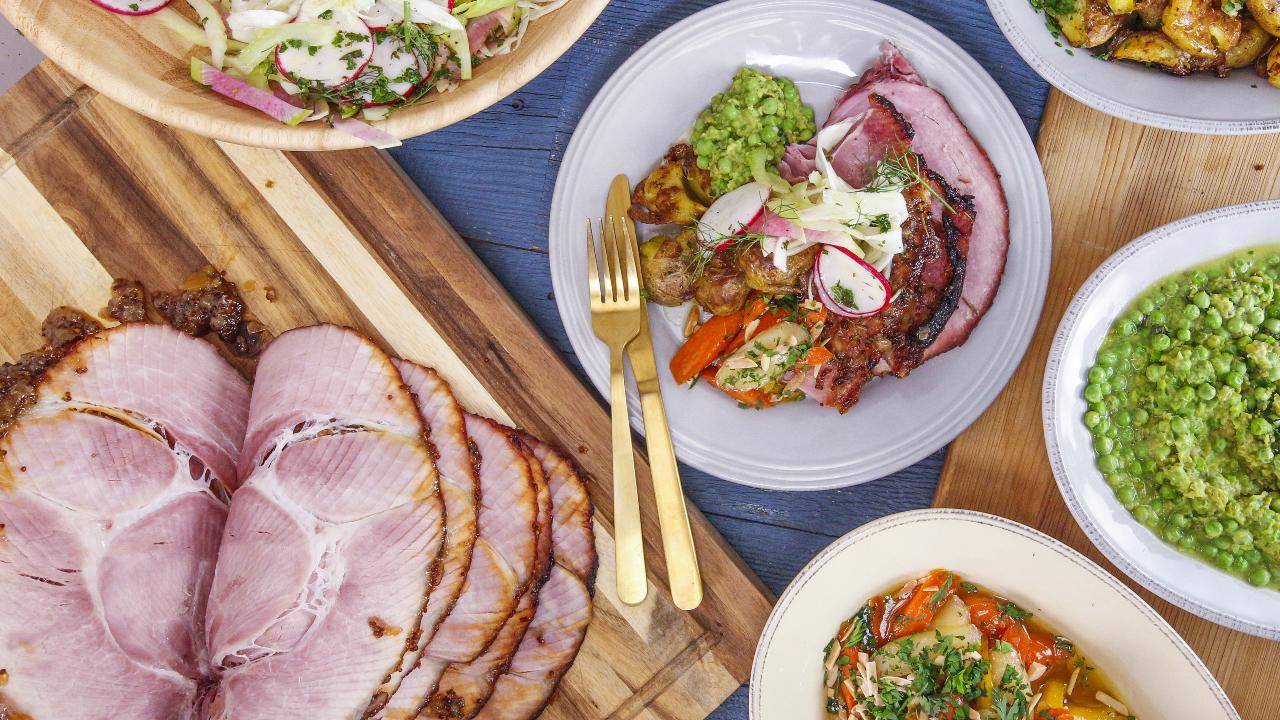 Rachael's Lemon-Glazed Ham With Minty Fresh Peas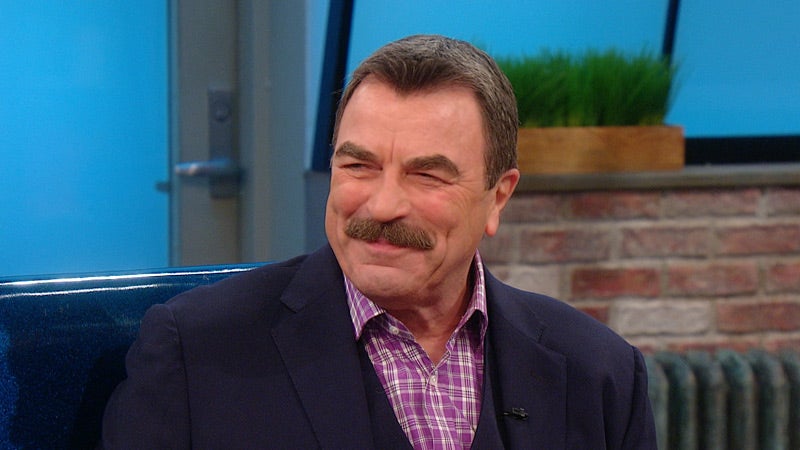 Tears, Cheers & One Million Dollars in Giveaways! Our Biggest S…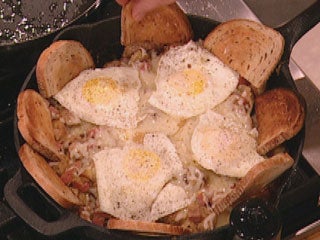 St. Patrick's Day Reuben Hash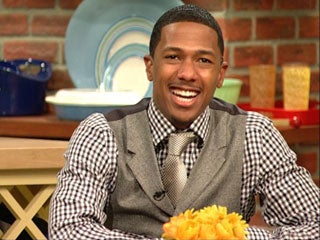 Nick Cannon
Ingredients
2 tablespoons butter, plus some for eggs
2 tablespoons flour
1 1/2 cups whole milk
Salt and pepper
Nutmeg, freshly grated to taste
2 cups lightly packed small farm/organic spinach leaves, stemmed and coarsely chopped
8 slices prosciutto cotto or other mild ham
1/2 pound Gruyre cheese, shredded
4 hand-cut slices good quality white bread, 3/4-inch thick
4 large organic eggs
Preparation
Preheat oven to 375F.
Heat a small skillet over medium heat and melt butter. Whisk in flour, cook for 1 minute then whisk in milk. Season sauce with salt, pepper and nutmeg, and thicken to coat back of spoon. Wilt spinach into sauce and remove from heat.
Arrange bread slices on a baking sheet and distribute the spinach and sauce evenly over the bread. Top each slice of bread with 2 folded slices of ham and a small mound of cheese. Bake to golden on top. Cook eggs any style, top each slice of bread with an egg and serve.