Chicken and Green Bean Soup with Pesto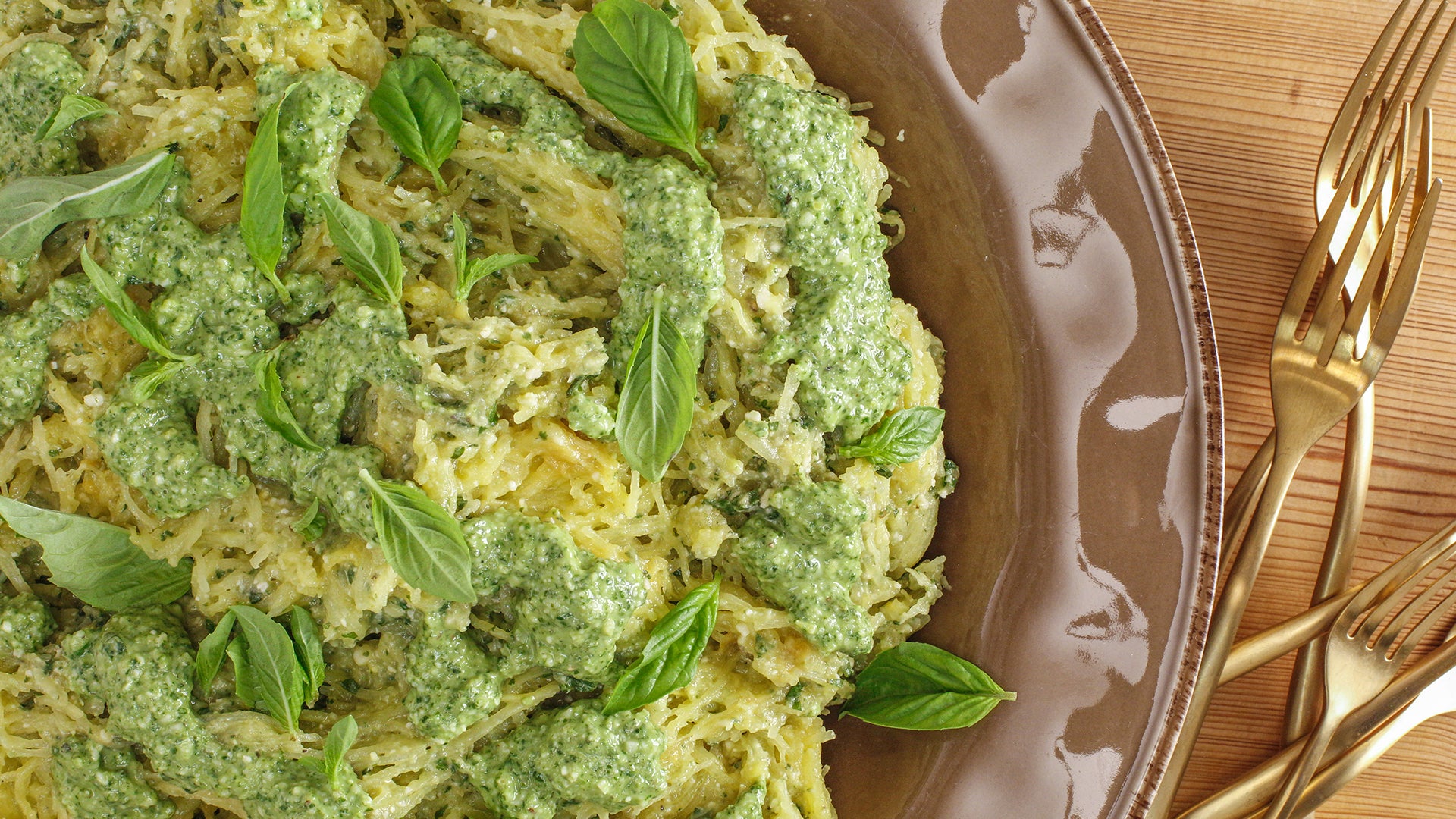 Rachael's Spaghetti Squash with Pesto alla Genovese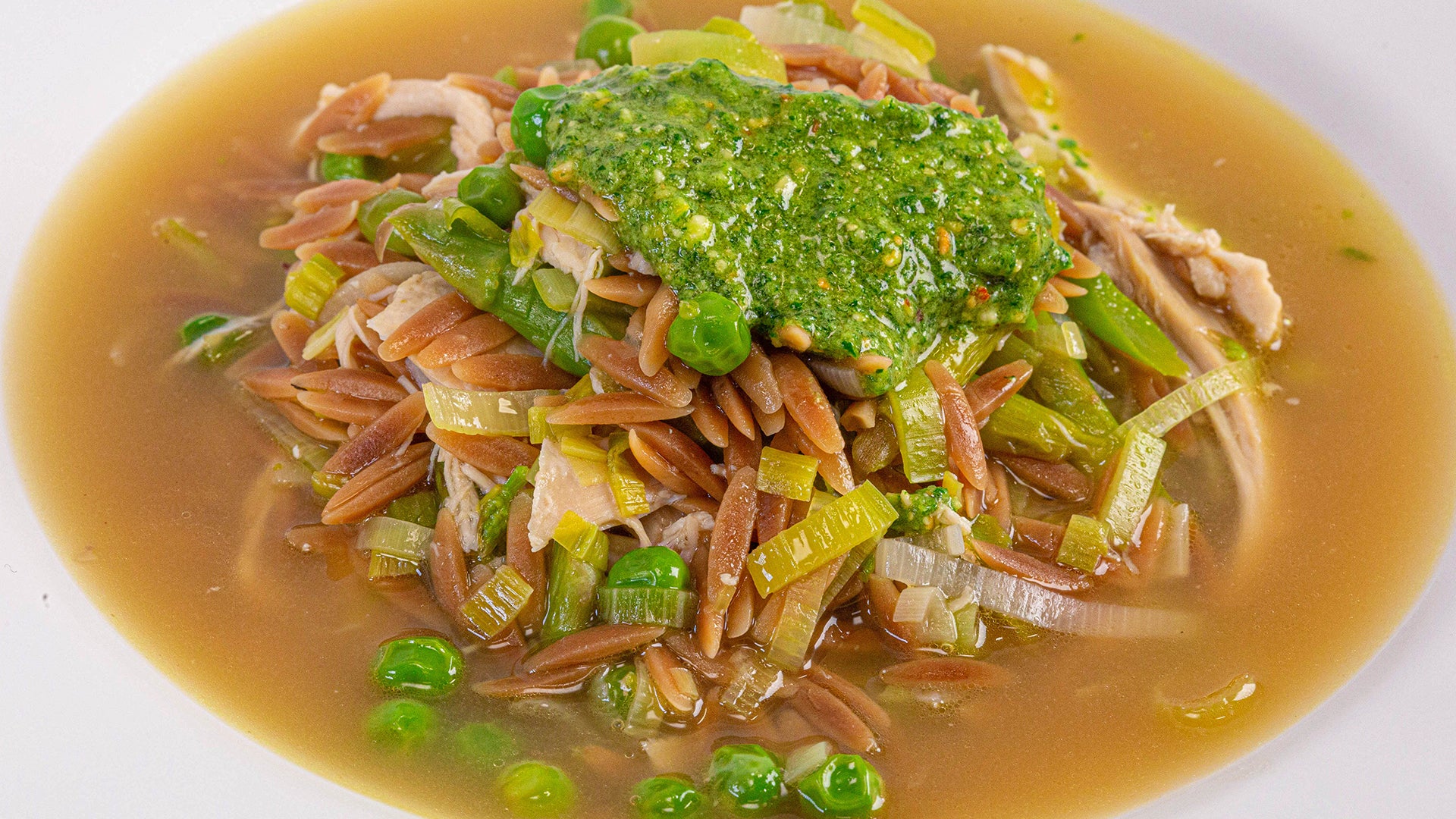 How To Make Spring Chicken-Vegetable Soup with Pesto By Rachael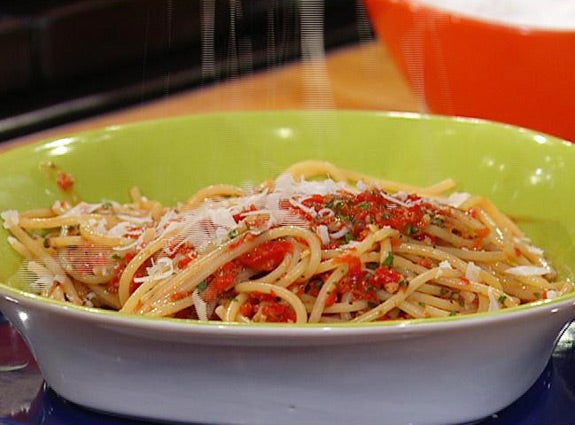 Spaghetti with Red Pepper Pesto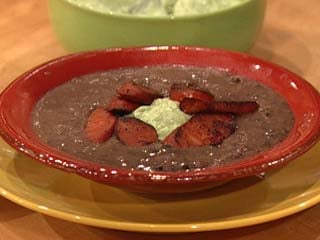 Chorizo Black Bean Soup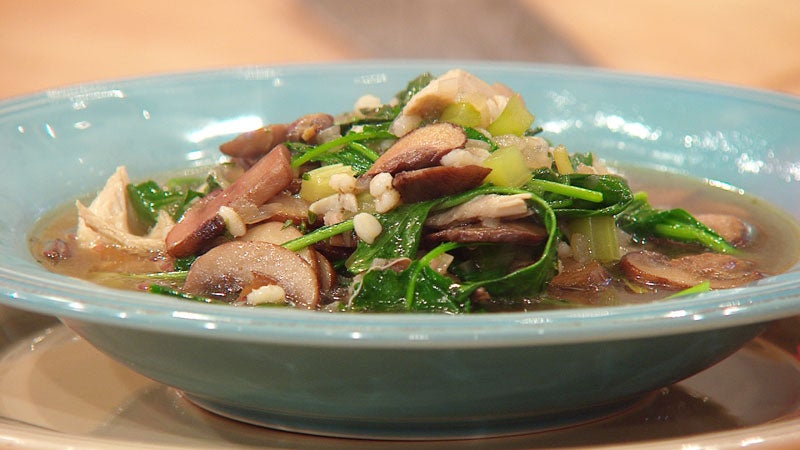 Chicken and Pearled Barley (Orzo) Soup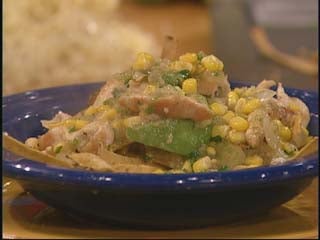 Mean Green Tortilla Soup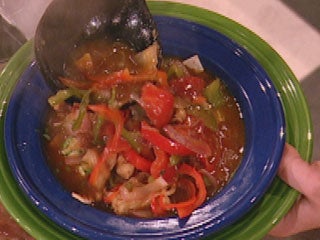 Chicken Fajita Soup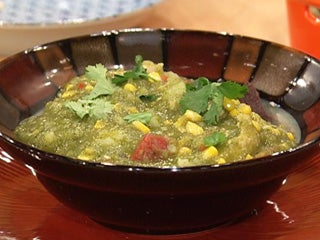 Chicken and Poblano Soup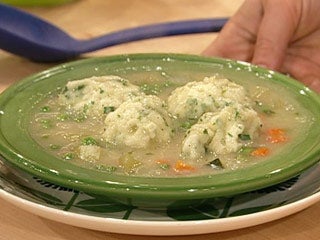 Vegetable Soup with Dumplings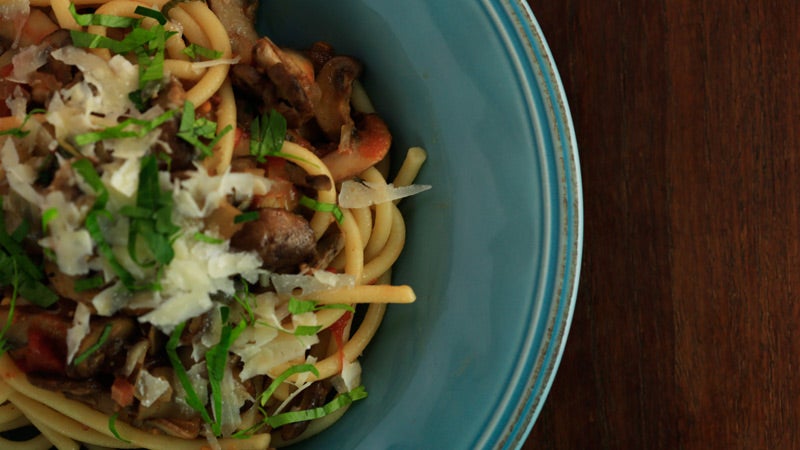 Tomato Sauce with Mushrooms and "Fat Spaghetti"
Ingredients
1 cup basil leaves, lightly packed
1/2 cup flat leaf parsley, a couple of handfuls
1/4 cup dill, a handful
1/4 cup lightly toasted shelled pistachios or pine nuts
1 clove garlic, finely chopped and mashed into paste with a little salt or grated
1/3 cup grated Parmigiano-Reggiano cheese, a generous handful
Salt and pepper
1/3 to 1/2 cup EVOO - Extra Virgin Olive Oil, plus 2 tablespoons
3/4 pound chicken tenders, chopped into small dice, 1/2-inch
1 medium-large onion, chopped into 1/2-inch dice
2 ribs celery from heart, chopped
1 carrot, peeled and finely chopped
1 small red bell pepper, finely chopped
1 bay leaf
8 cups of chicken stock, or 6 cups chicken stock, plus 2 cups water
2 cups frozen French-cut green beans
1 cup small cut pasta, such as small penne or ditalini
Preparation
Combine herbs, nuts, garlic and grated cheese in food processor. While the machine is running, stream in EVOO, about 1/3 cup, to make a pesto. Scrape sauce into a small dish and reserve.
In a large Dutch oven or soup pot heat 2 tablespoons EVOO, 2 turns if the pan, over medium heat. Add chicken and lightly brown, 3-4 minutes. Add onions, celery, carrot, bell pepper and bay leaf, season with salt and pepper, and saut 4-5 minutes more. Add stock and/or water, and bring to a boil. Stir in green beans and pasta, and keep at a low boil until pasta is cooked to al dente.
Serve soup in shallow bowls and stir in rounded tablespoonfuls of pesto.