Quesadilla Club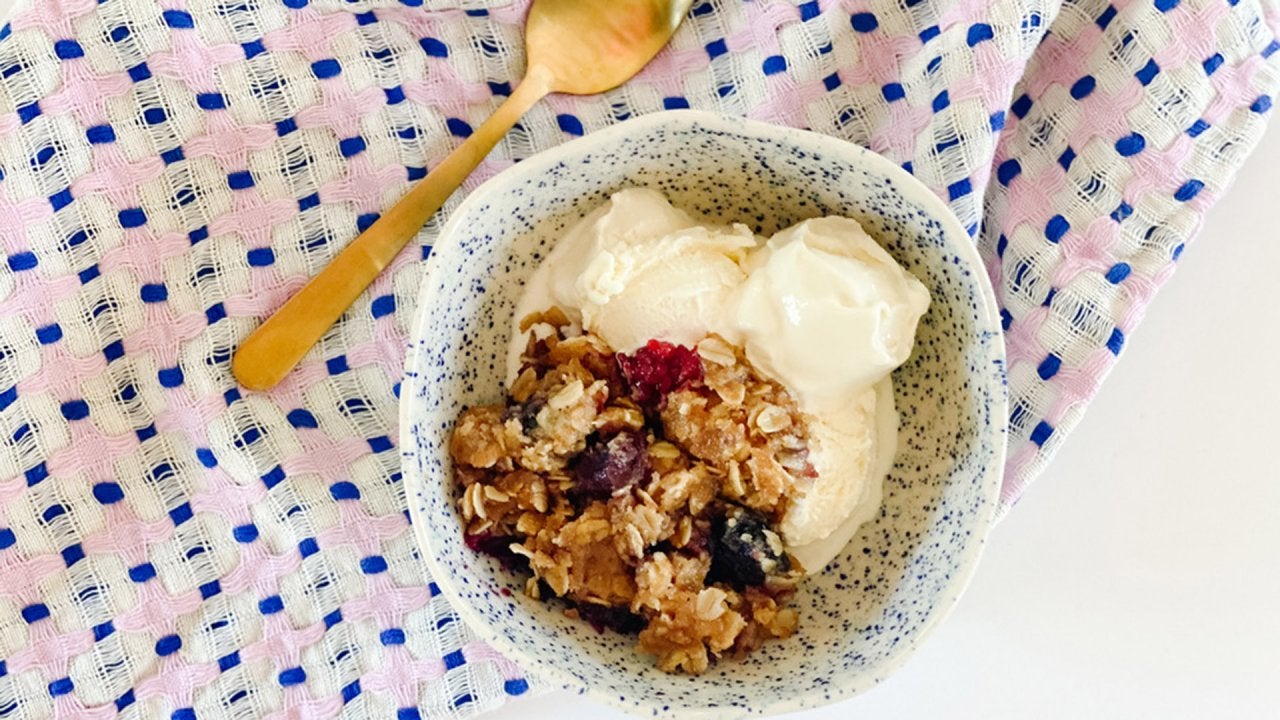 How To Make Oat Crumb Topping For Fruit Crumbles | Pantry Recipe…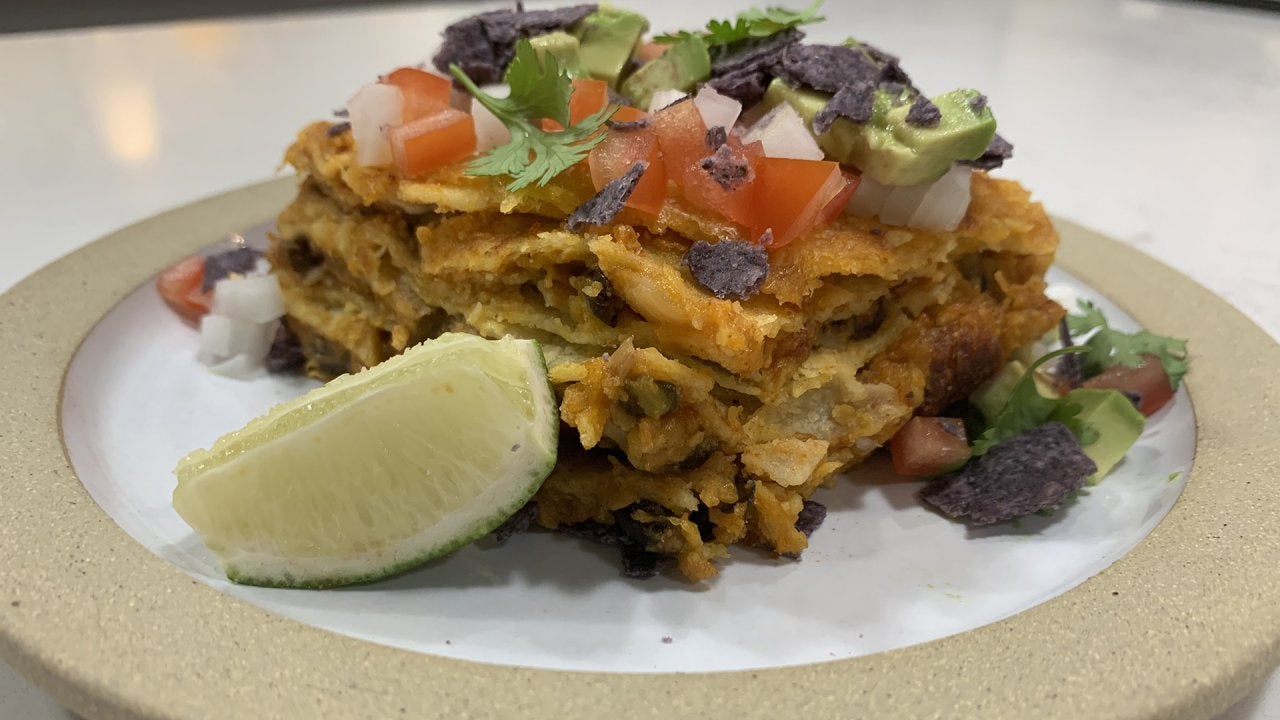 How To Make a Pumpkin Enchilada-Inspired Casserole | Pantry Clea…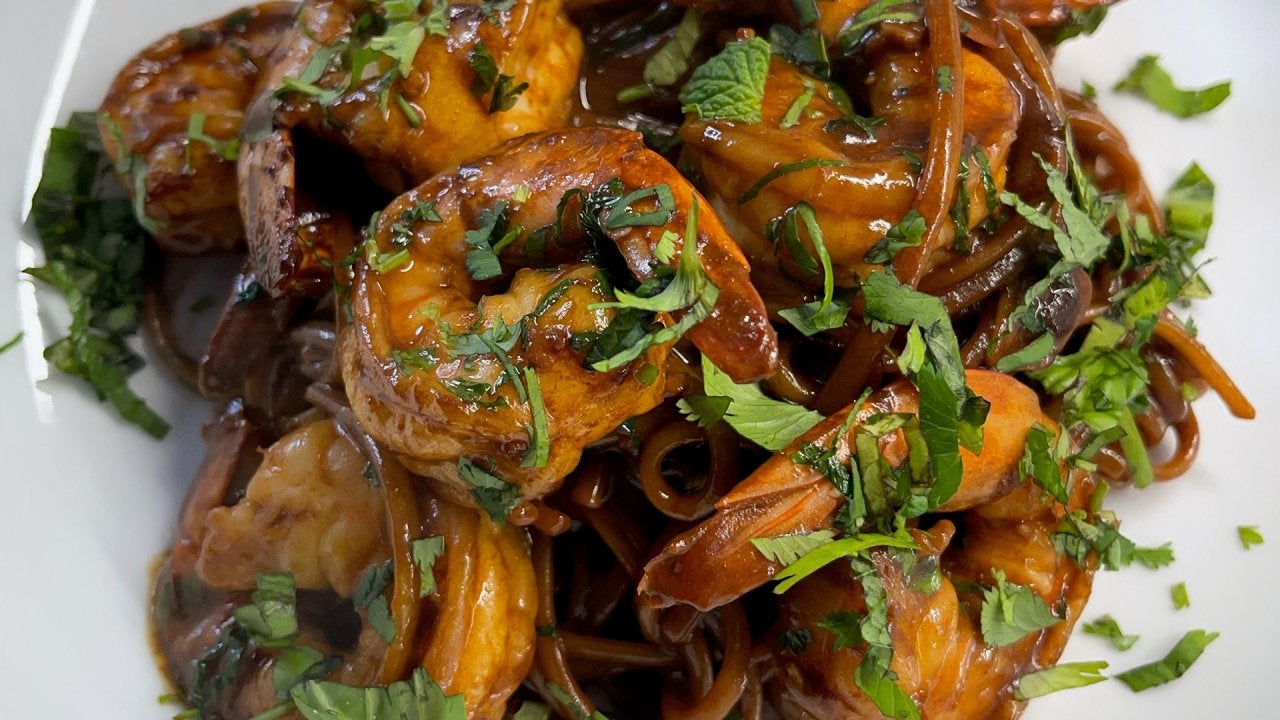 How To Make Spicy Thai Peanut Noodles with Sambal Shrimp | Pantr…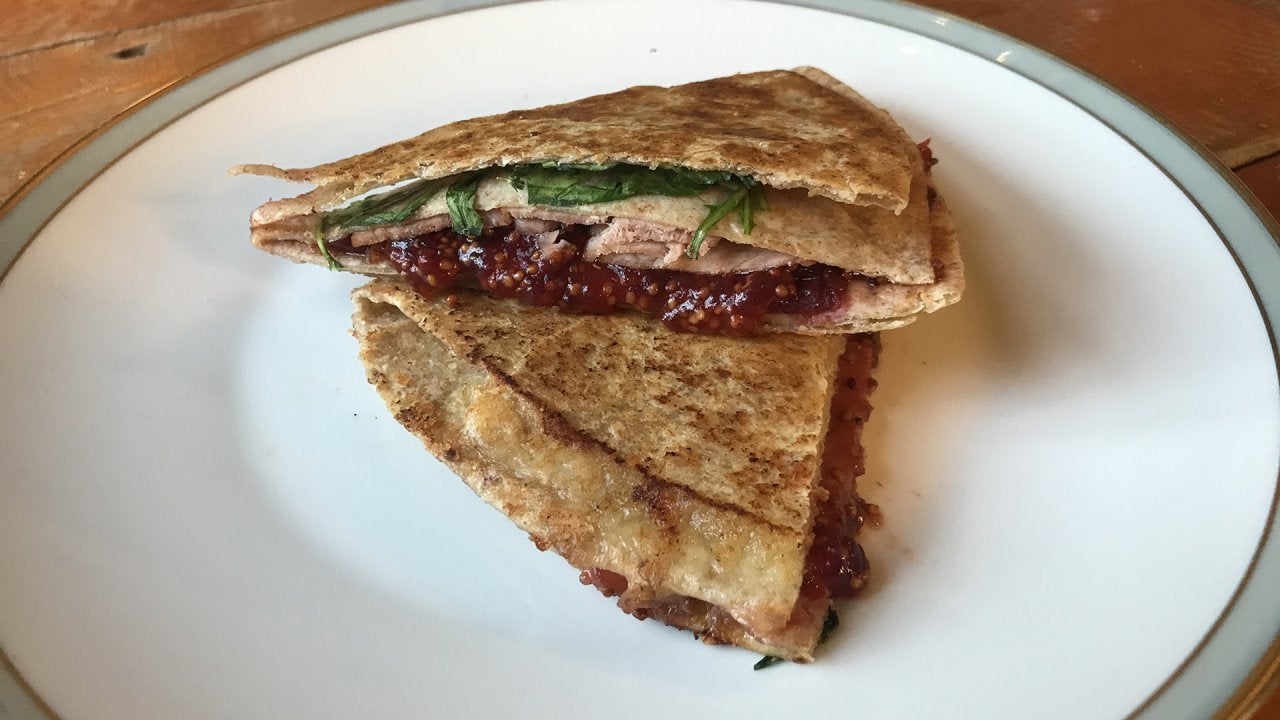 How To Make a Ham and Cheese Tortilla Wrap Melt Using The TikTok…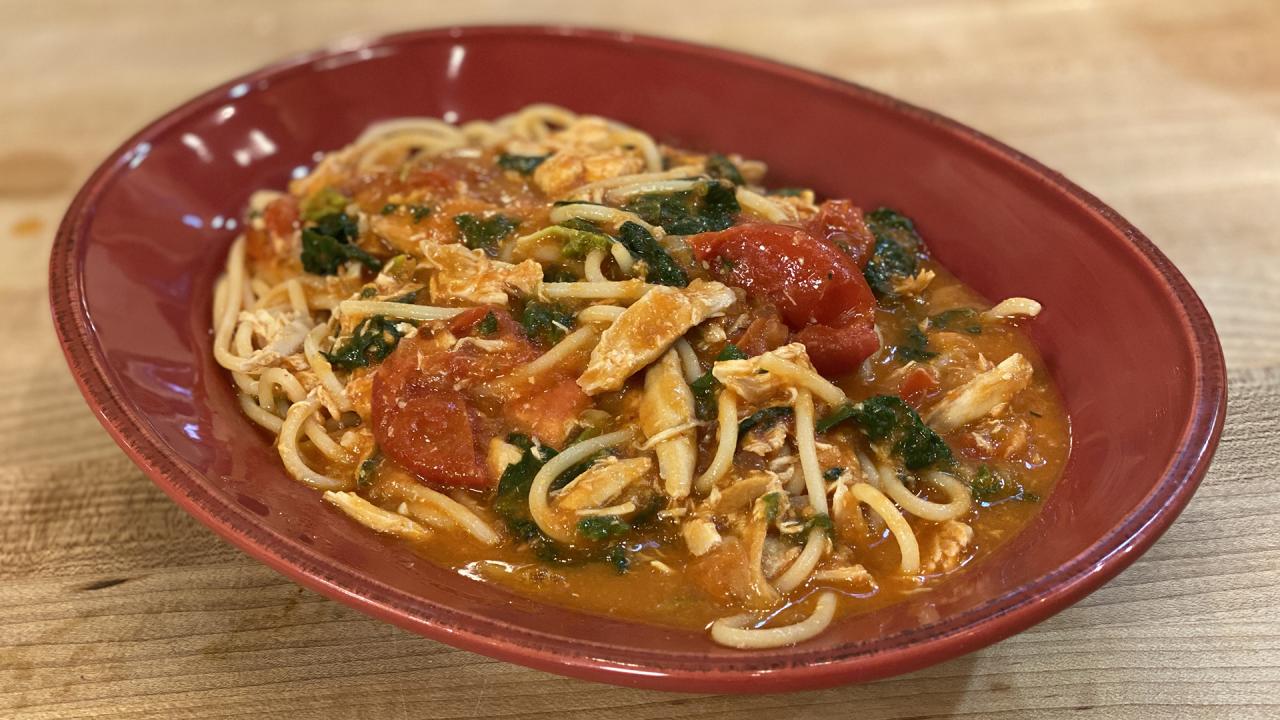 How To Make An Easy Florentine Pasta with Italian Tuna or Pulled…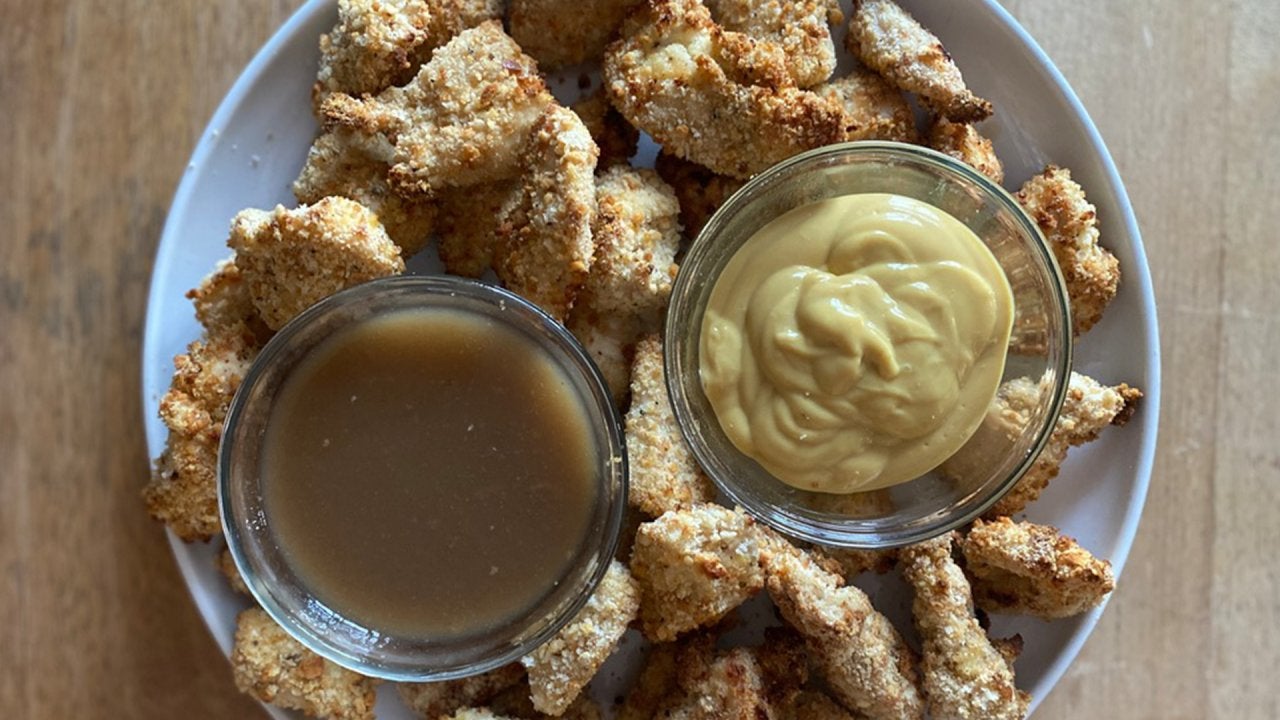 How To Make Air Fryer Stuffing-Coated Chicken Nuggets | Pantry C…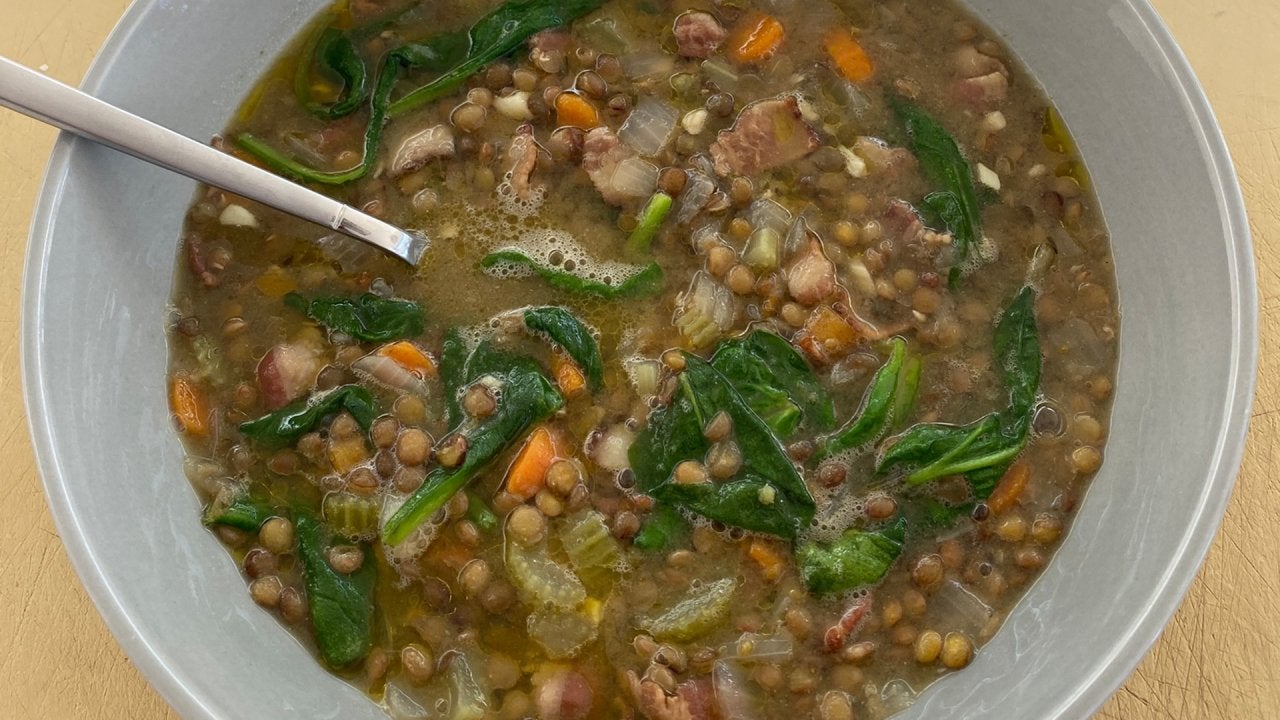 How To Make Lentil Soup | Pantry Recipe | Marc Murphy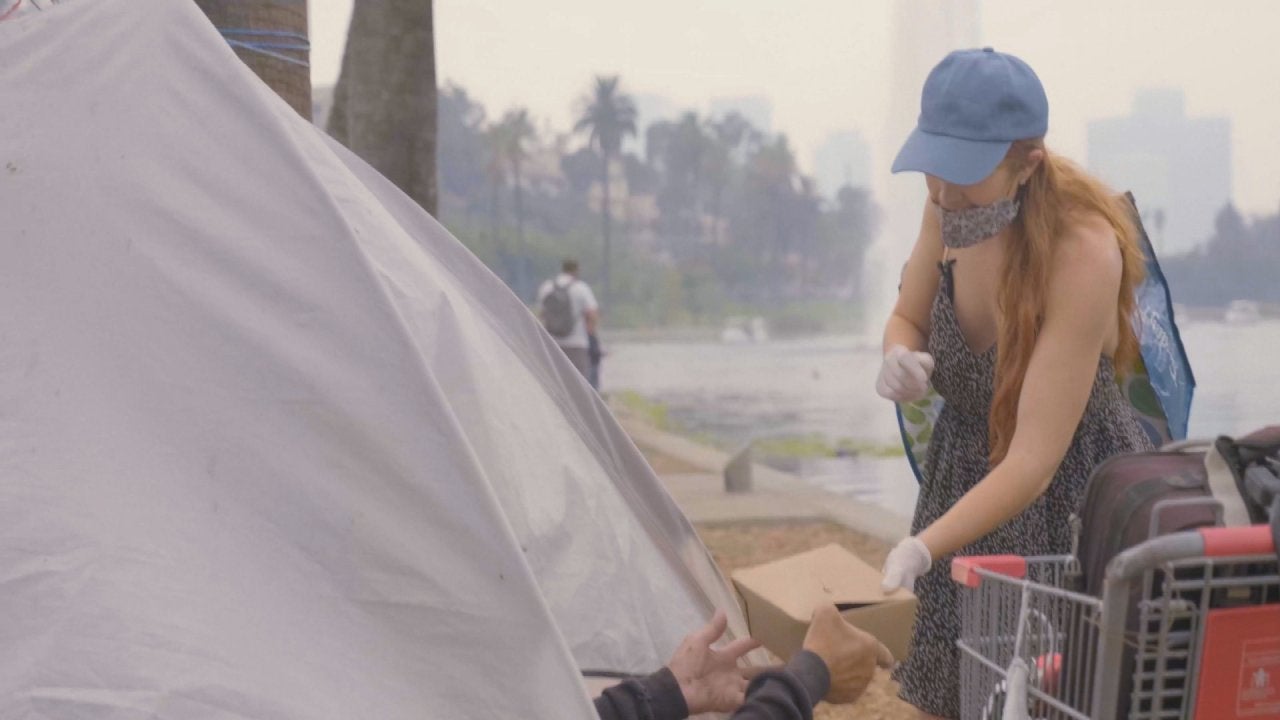 Meet The Chef Whose Nonprofit Provides Healthy Meals + Human Con…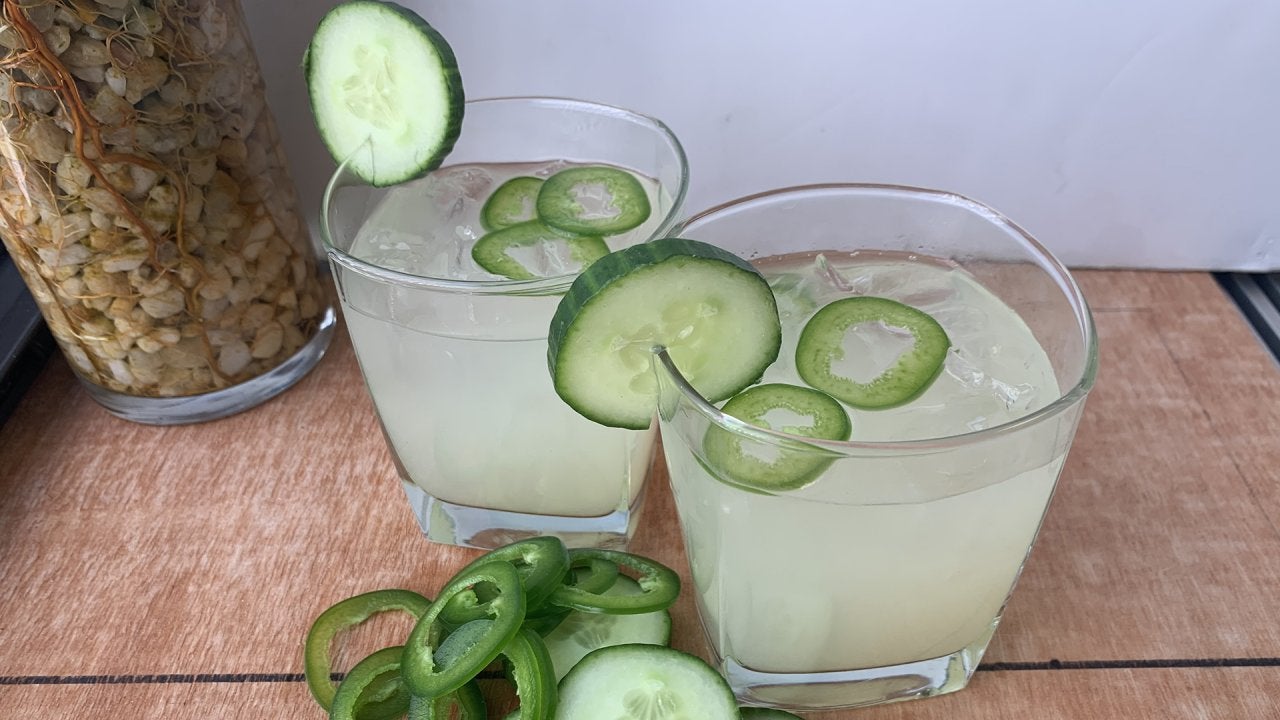 How To Make a Cucumber Margarita | John Cusimano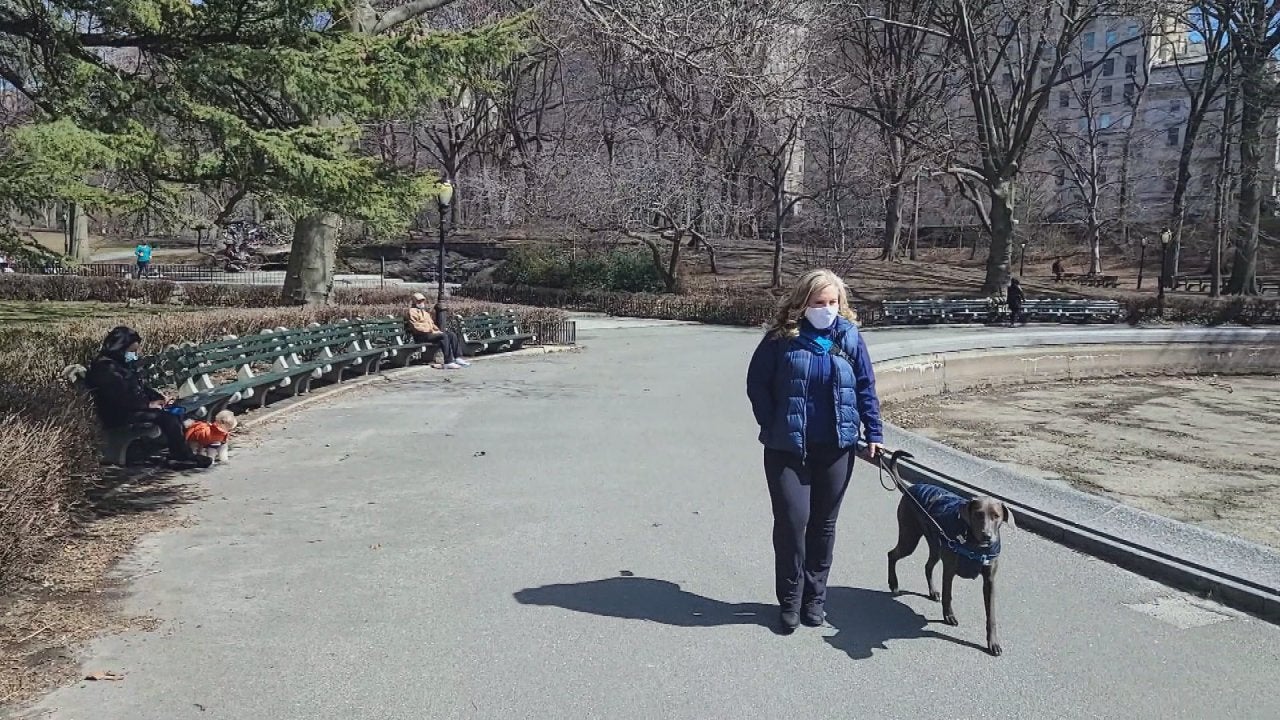 See Rachael's Dog Bella Boo Blue's Adorable First Trip to NYC's …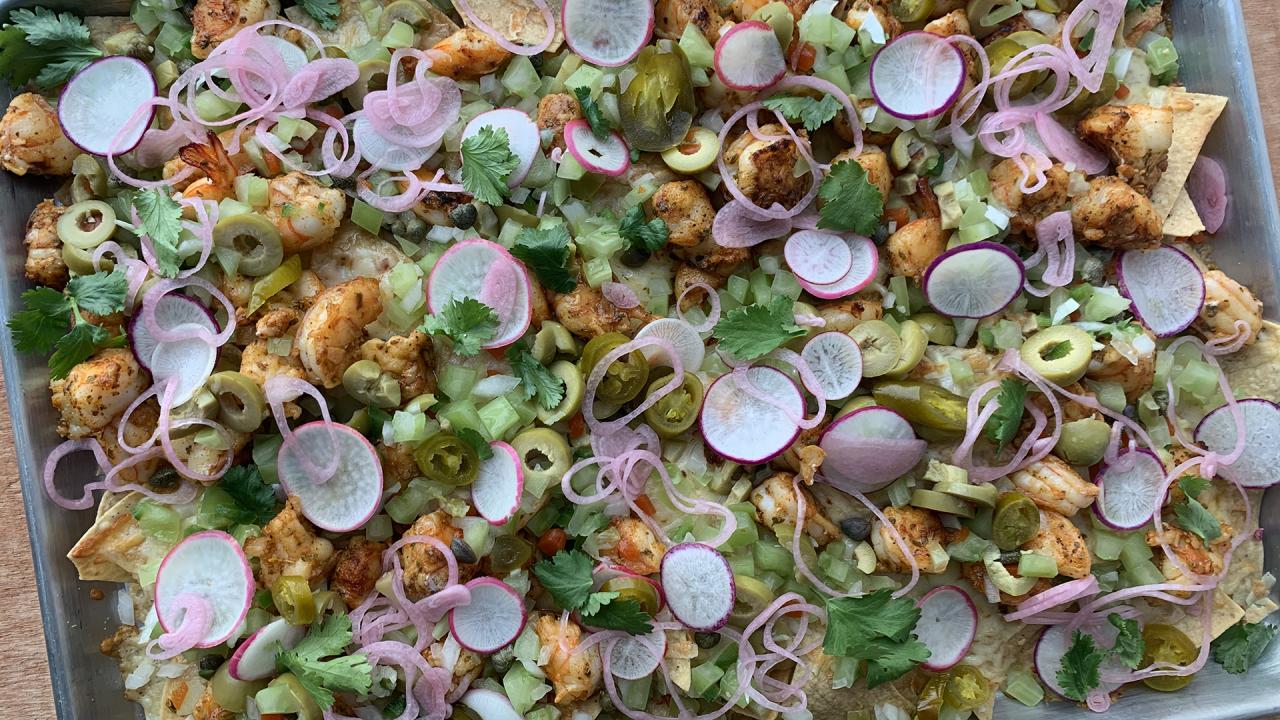 How To Make Shrimp Nachos with Green Tomato or Raw Tomatillo Ver…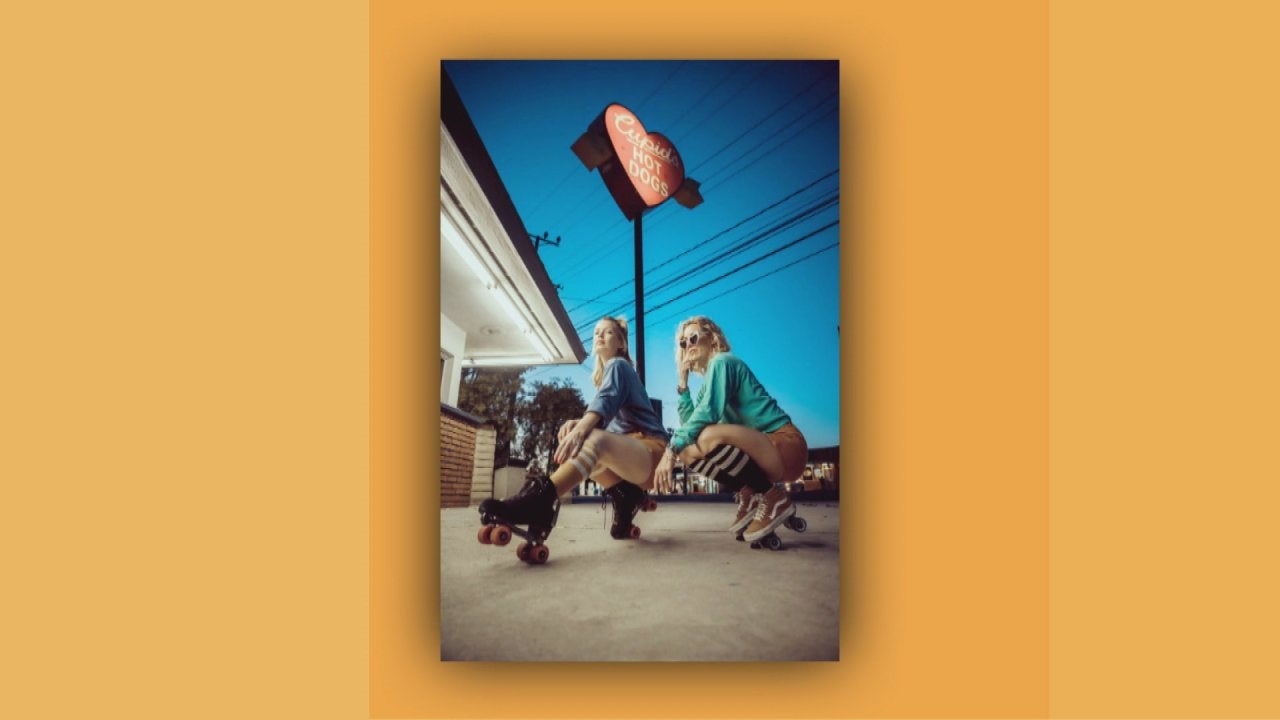 75-Year-Old Hot Dog Stand In L.A. Goes Viral On TikTok After Bec…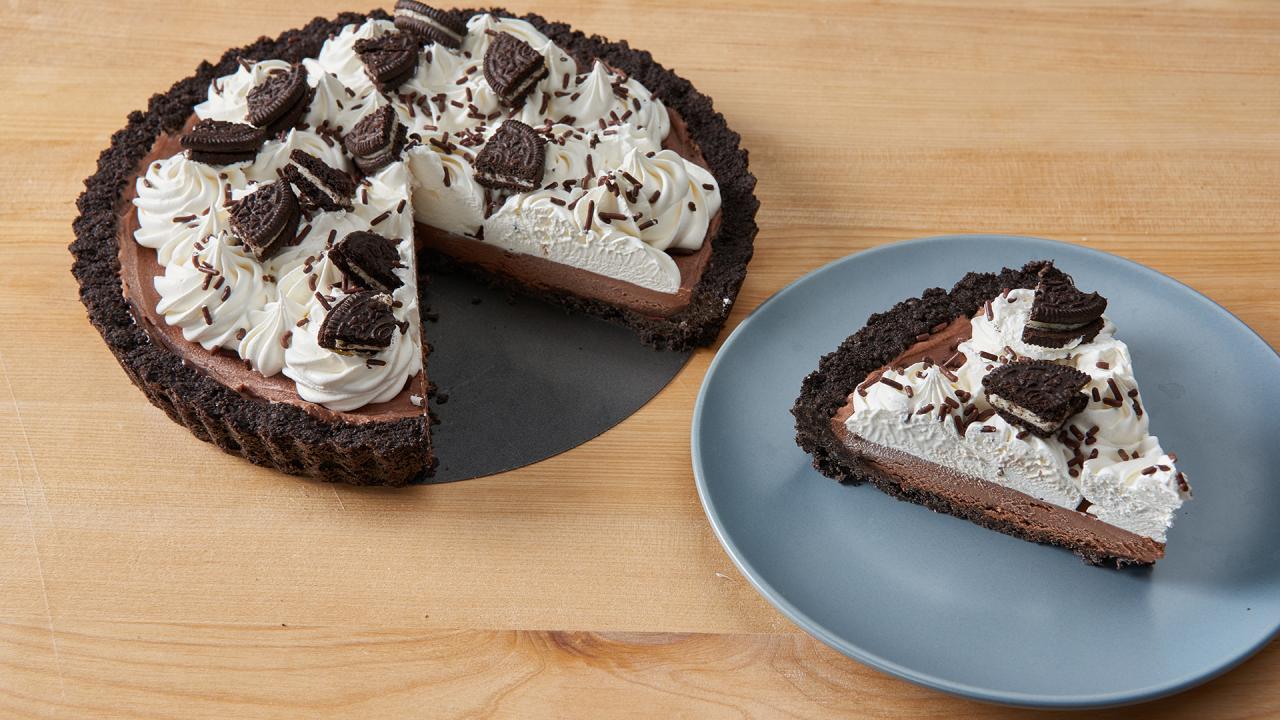 How To Make No-Bake Chocolate Cream Pie | Duff Goldman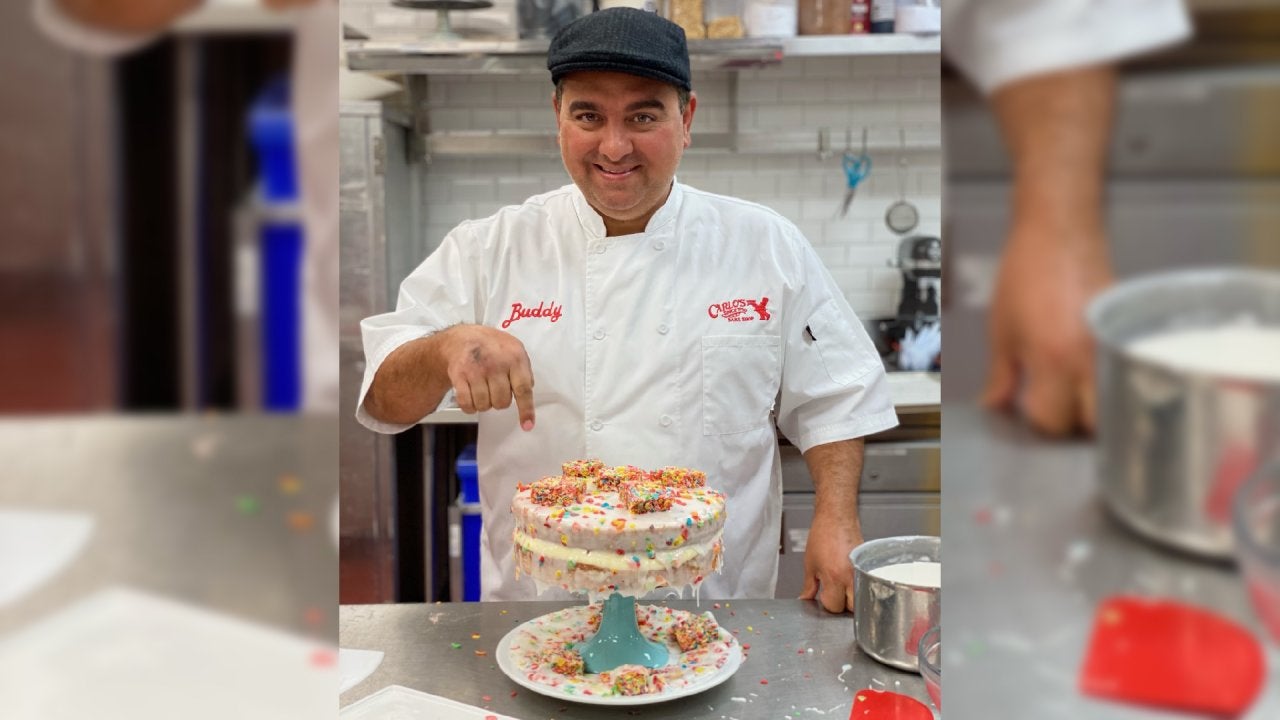 How To Make Waterfall Cake | Cake Boss Buddy Valastro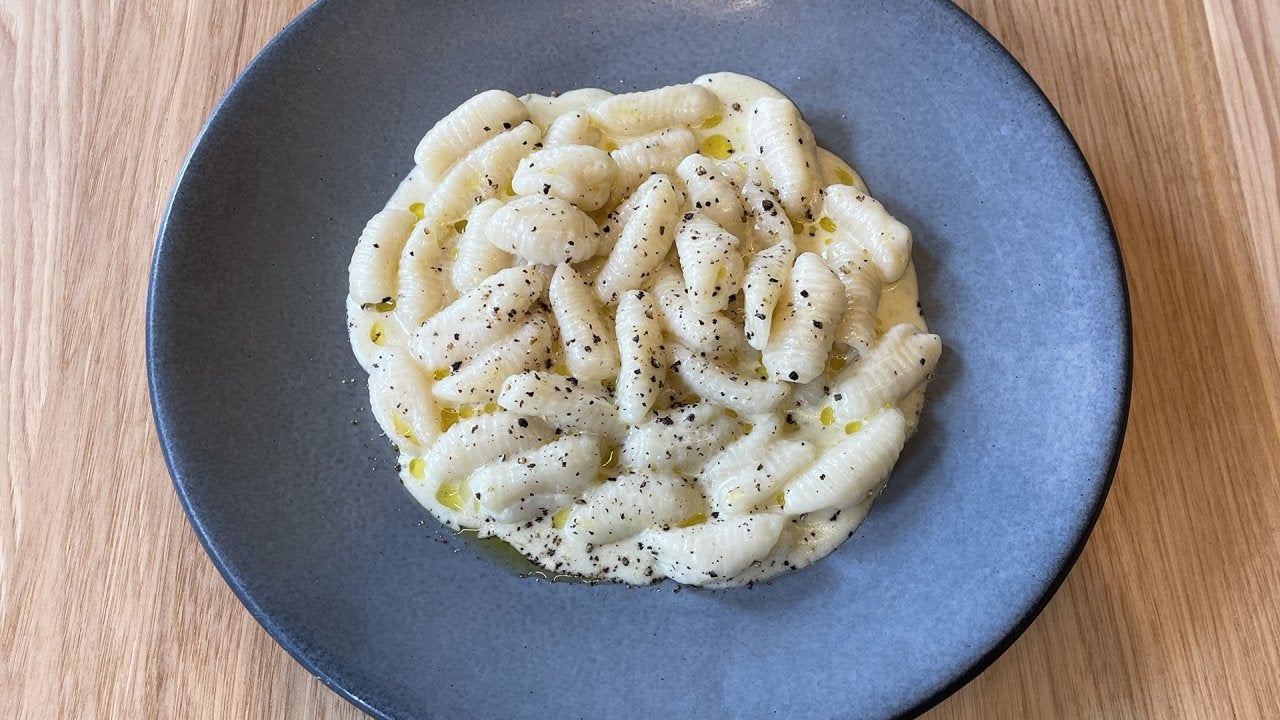 How To Make Cacio e Pepe With Homemade Cavatelli | Top Chef Joe …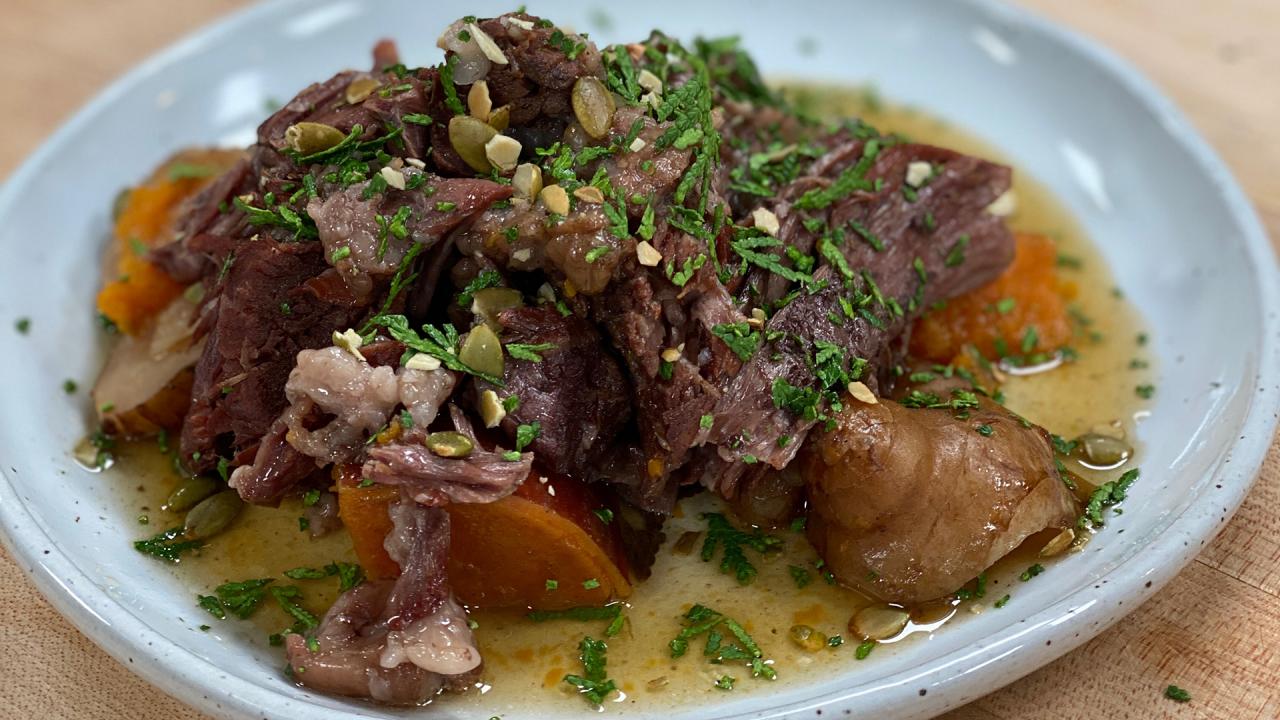 How To Make Cedar Braised Bison | Chef Sean Sherman | The Sioux …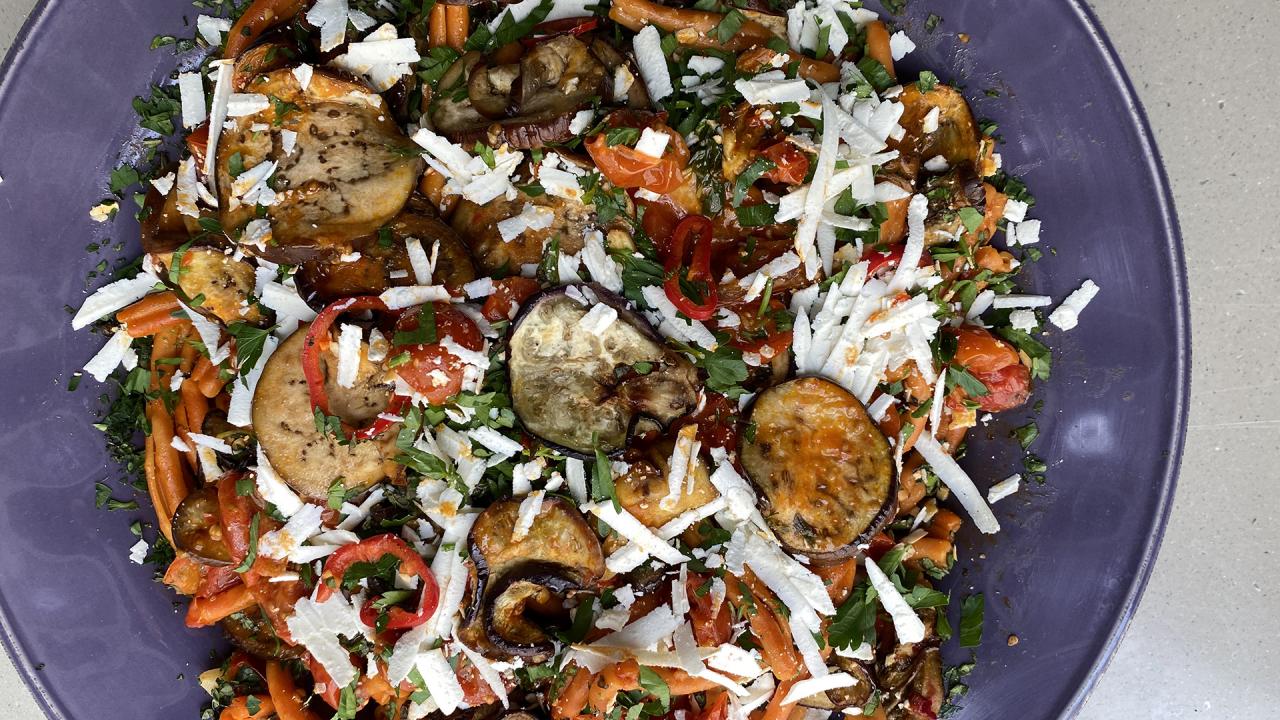 How To Make Pasta alla  Norma | Roasted Eggplant Pasta | Rachael…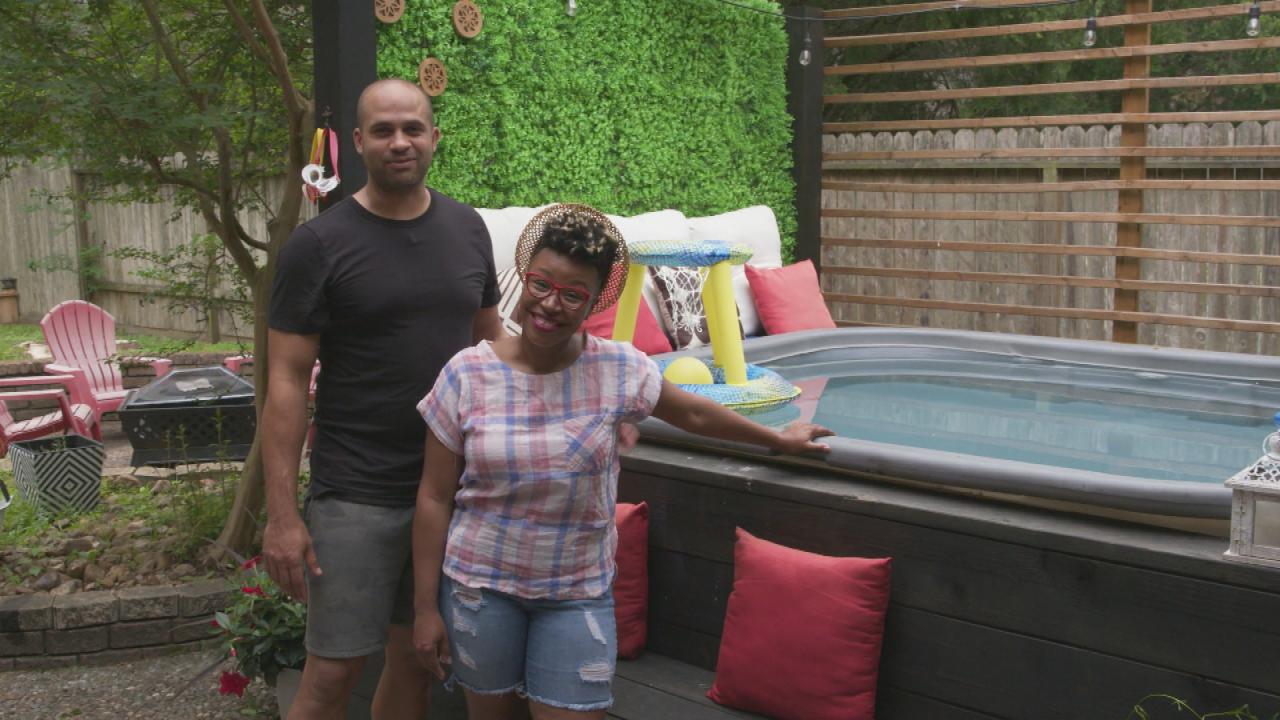 Two Steps Home HGTV Couple Gives Backyard Tour With Vertical Gar…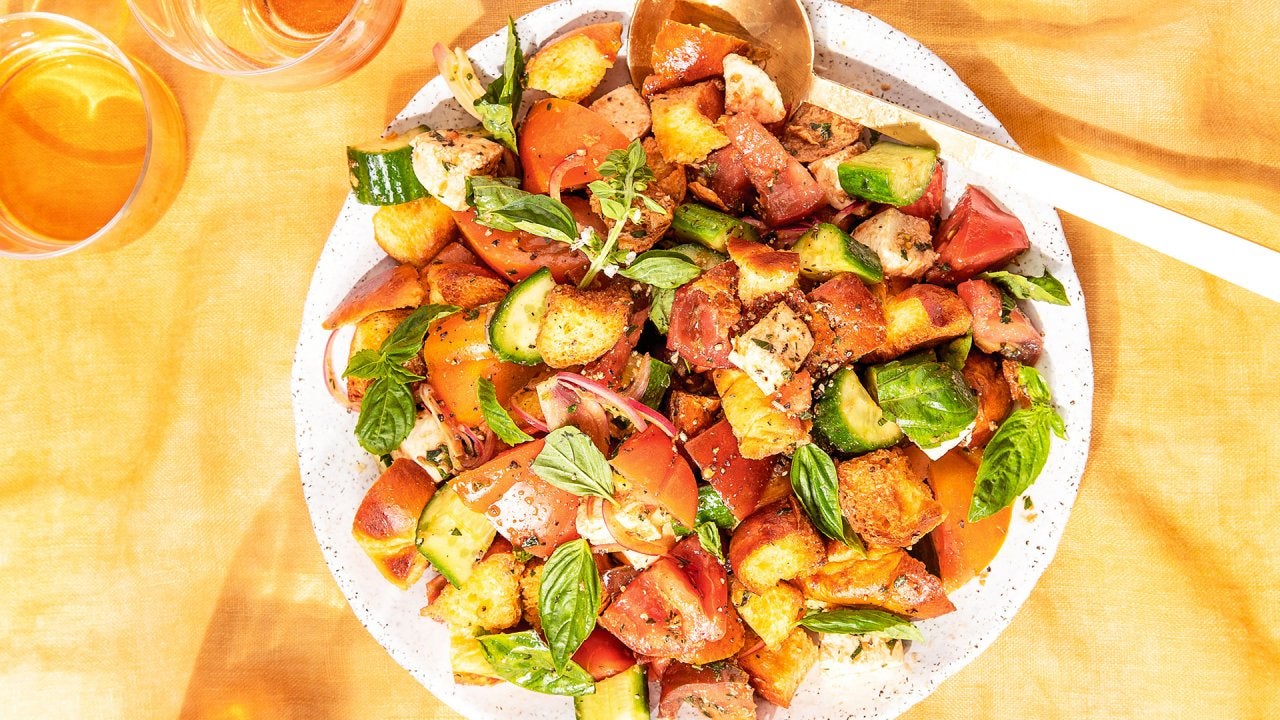 How To Make Challah Panzanella | Jake Cohen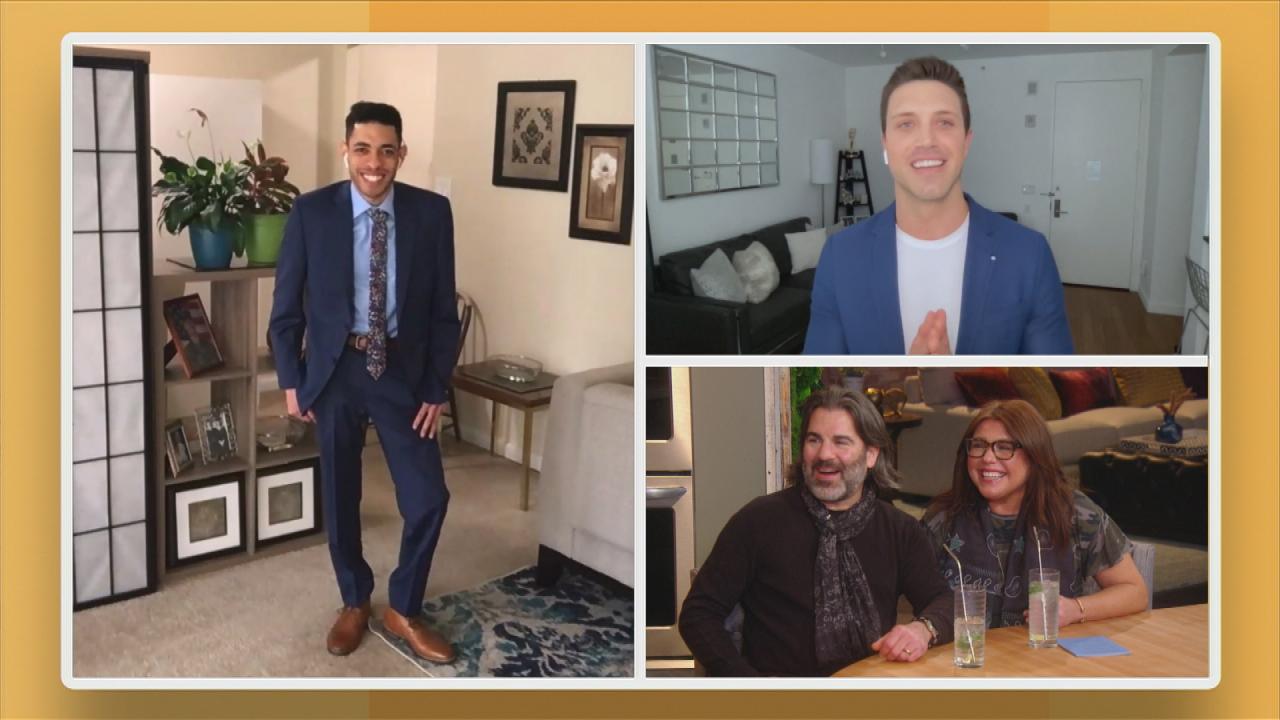 Tommy DiDario Styles Man Who Went Viral Offering To Do Odd Jobs …
Ingredients
2 pints grape tomatoes
1 tablespoon EVOO - Extra Virgin Olive Oil
Salt and ground black pepper
8 slices of bacon, chopped
4 leeks, green parts removed and discarded, white parts chopped
12 8-inch flour tortillas
2 cups pepper jack cheese, shredded
1 rotisserie chicken, meat removed from the bones and chopped
1/2 cup (a large handful) cilantro, chopped
Preparation
Preheat oven to 400F.
On a baking sheet, toss tomatoes with 1 turn of the pan of EVOO, salt and ground black pepper. Transfer to oven and roast for about 15 minutes, until popped and flattened a little. Remove and toss into a medium-size mixing bowl. Turn oven down to 250F.
While the tomatoes are roasting, cook the bacon in a medium skillet over medium-high heat until crisp. Remove and drain on a paper towel-lined plate then toss into the bowl with the tomatoes. Add the leeks to the skillet with the bacon drippings and cook for about 3-4 minutes, until tender. Add the leeks to the bowl with the bacon and tomatoes and toss everything together.
In a nonstick skillet over medium heat place a tortilla. Sprinkle the tortilla with about two tablespoons of shredded cheese, top with 1/4 of the chicken, sprinkle with some cilantro and finish with another tablespoon of cheese. Place a tortilla over the chicken-cheese layer, and sprinkle a tablespoon of cheese followed by 1/4 of the bacon, leek and tomato mixture. Sprinkle with one last tablespoon or so of cheese then place a tortilla on top to finish the quesadilla club off.
Cook the quesadilla stack until it gets nice and crispy, and golden brown on one side, about 2 minutes. Flip it by placing another preheated and slightly oiled skillet over top and inverting both pans over so the quesadilla falls into the pan you placed on top. Place the quesadilla back over the heat and cook another 2 minutes or until golden and crispy.
Transfer the cooked quesadilla to a baking sheet and place in the oven to keep warm while you repeat the quesadilla-making process with the remaining ingredients.
Serve Quesadilla Clubs with John Salley's Guacamole alongside.