Fried Goat Cheese Salad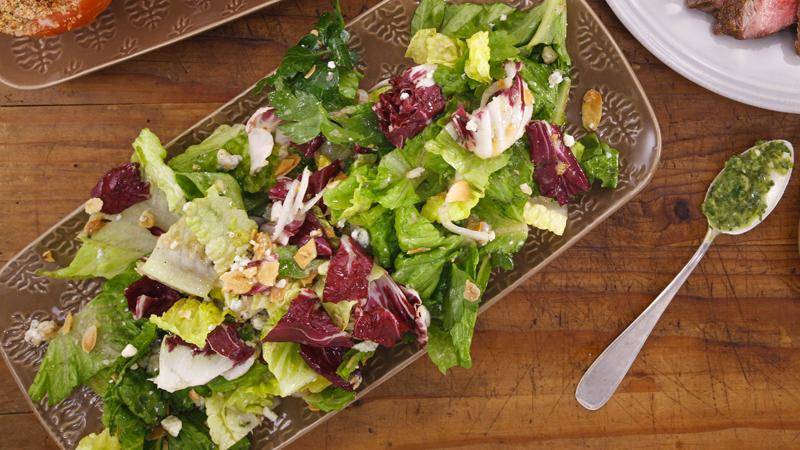 Salad with Toasted Almonds, Honey-Dijon Vinaigrette and Crumbled…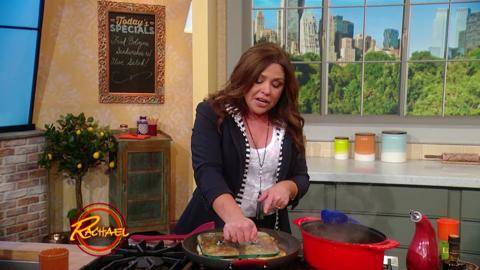 Fried Bologna Sandwiches with Olive Salad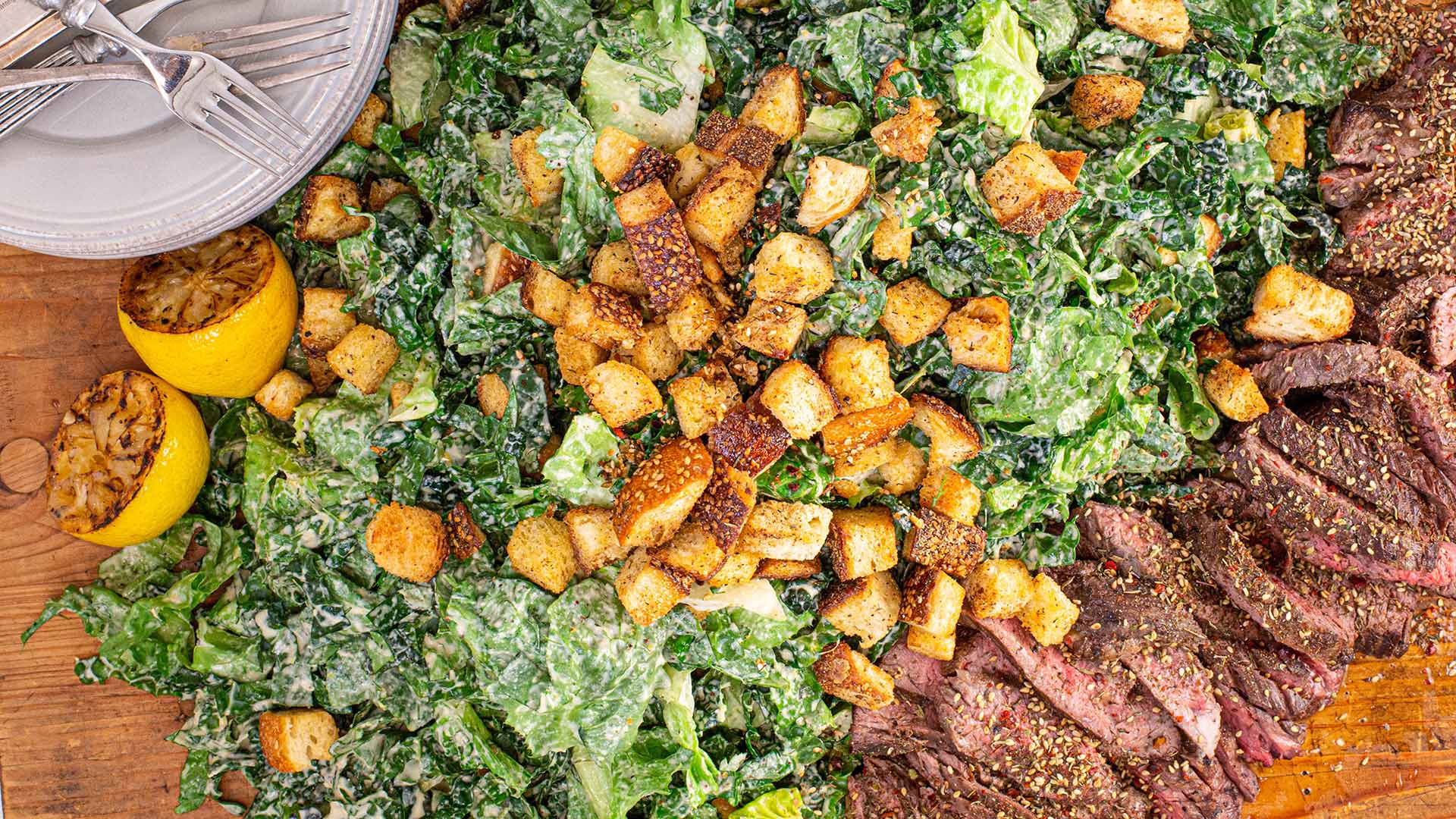 How To Make Steak With Za'atar & Tahini Caesar Salad By Rachael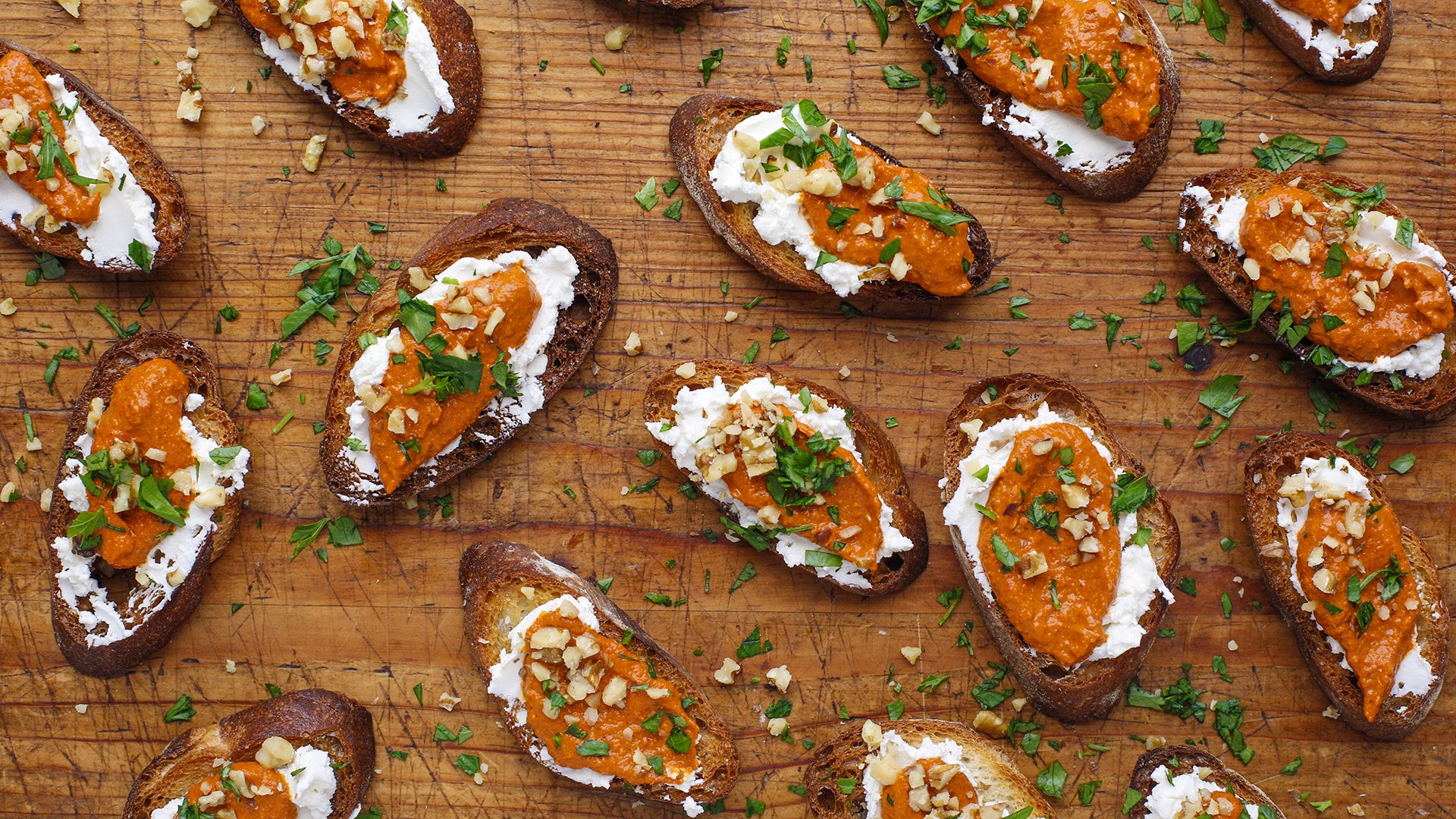 Goat Cheese Toasts With Walnut Romesco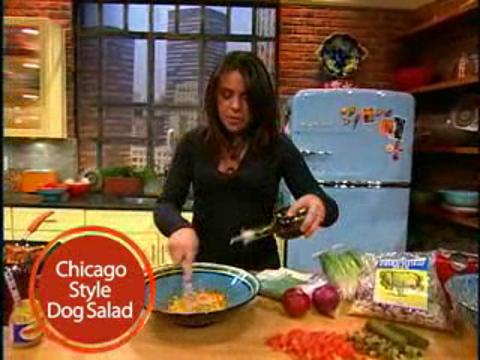 Chicago-Style Dog Salad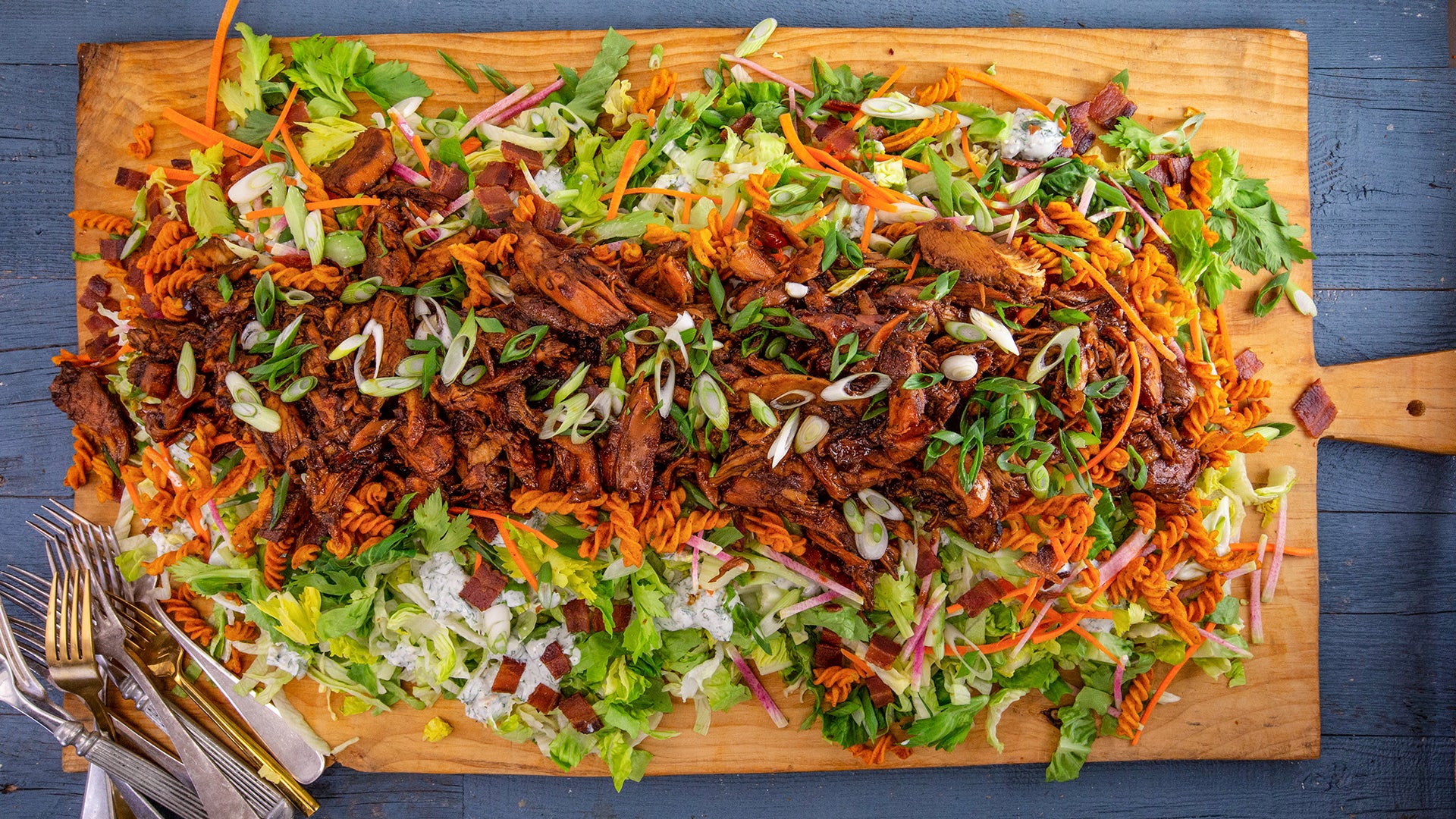 How To Make Whisky Chicken and Blue Ranch Salad By Rachael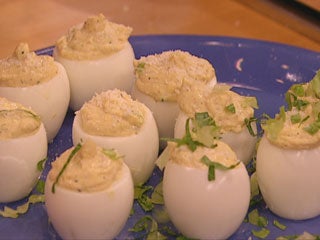 Caesar-Stuffed Eggs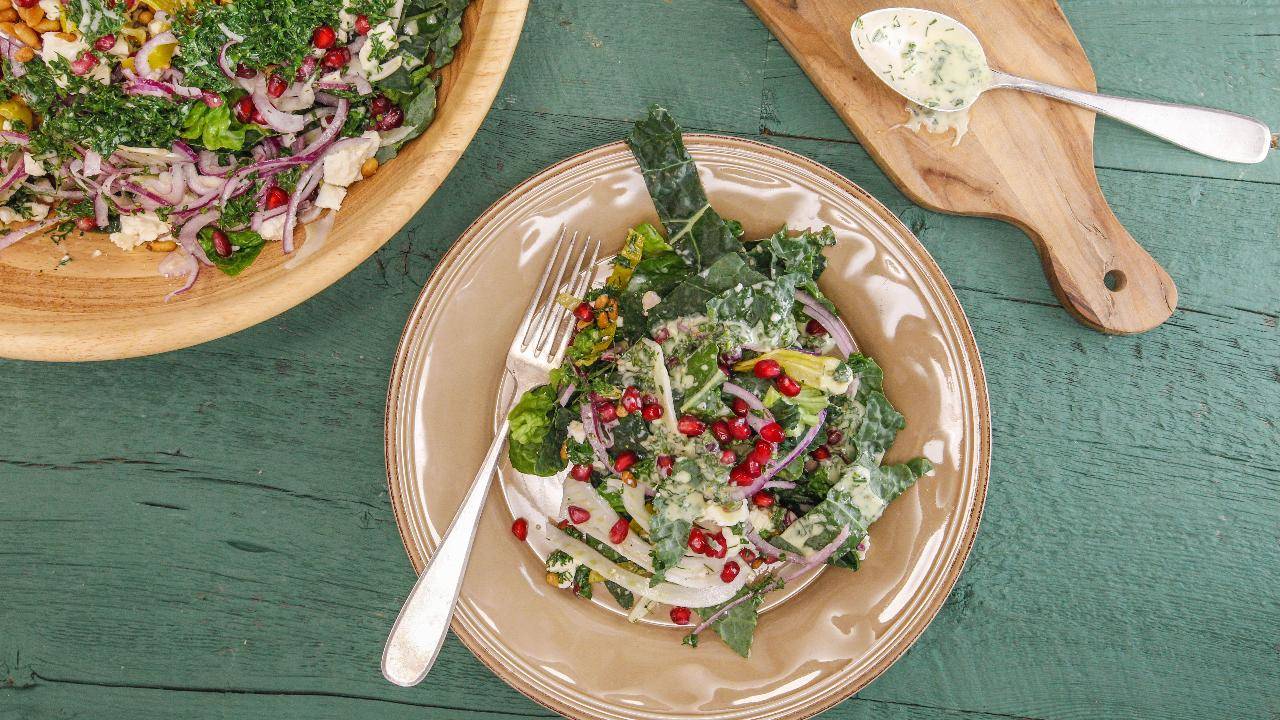 Detox Kale Salad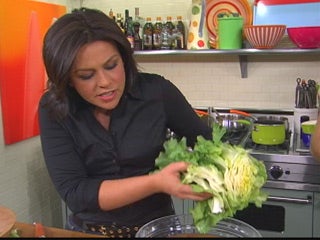 The Perfect Caesar Salad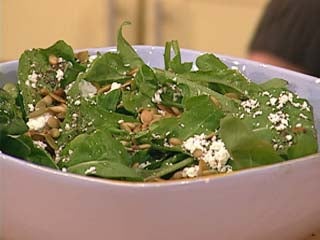 Arugula and Spinach Salad with Goat Cheese and Pepitas
Ingredients
Flour, for coating
1 egg, beaten with a splash of water
3/4 cup breadcrumbs
1 teaspoon garlic powder or granulated garlic
Zest and juice of 1 lemon, divided
2 tablespoons flat-leaf parsley, finely chopped
3 tablespoons sesame seeds
1 8-ounce log plain goat cheese, well-chilled
5 tablespoons EVOO Extra Virgin Olive Oil, divided
2 teaspoons Dijon mustard
Salt and ground black pepper
1 heart romaine, chopped
2 cups beet greens, coarsely chopped or baby arugula
Preparation
Set up three dishes on the counter: Fill the first with flour, the second with the egg and the third with a combination of the breadcrumbs, garlic powder, lemon zest, parsley and sesame seeds.
Slice the goat cheese into four equal-sized sections then slice each of those sections into four discs, giving you 16 pieces total. Coat each piece in flour, then in egg, then in the breadcrumb mixture. Once they're all coated, set them aside while your pan heats up.
Place a nonstick skillet over medium-high heat with 2 turns of the pan of EVOO, about 2 tablespoons. Once the oil is hot, place the coated discs of goat cheese into the pan and cook until golden brown, about 2 minutes per side (be very careful when you're turning them over so that you dont puncture the breading or all of your cheese will spill out).
Remove the discs from the pan onto a paper towel-lined plate and let them drain while you make your salad.
In the bottom of a large salad bowl, combine the lemon juice with the Dijon mustard and whisk in 3 tablespoons EVOO. Season the dressing with salt and ground black pepper.
Add the greens to the bowl and give everything a good toss. Top the salad with the fried goat cheese (4 discs per person) and serve.