Anne Burrell's Sweet Potato and Apple Hash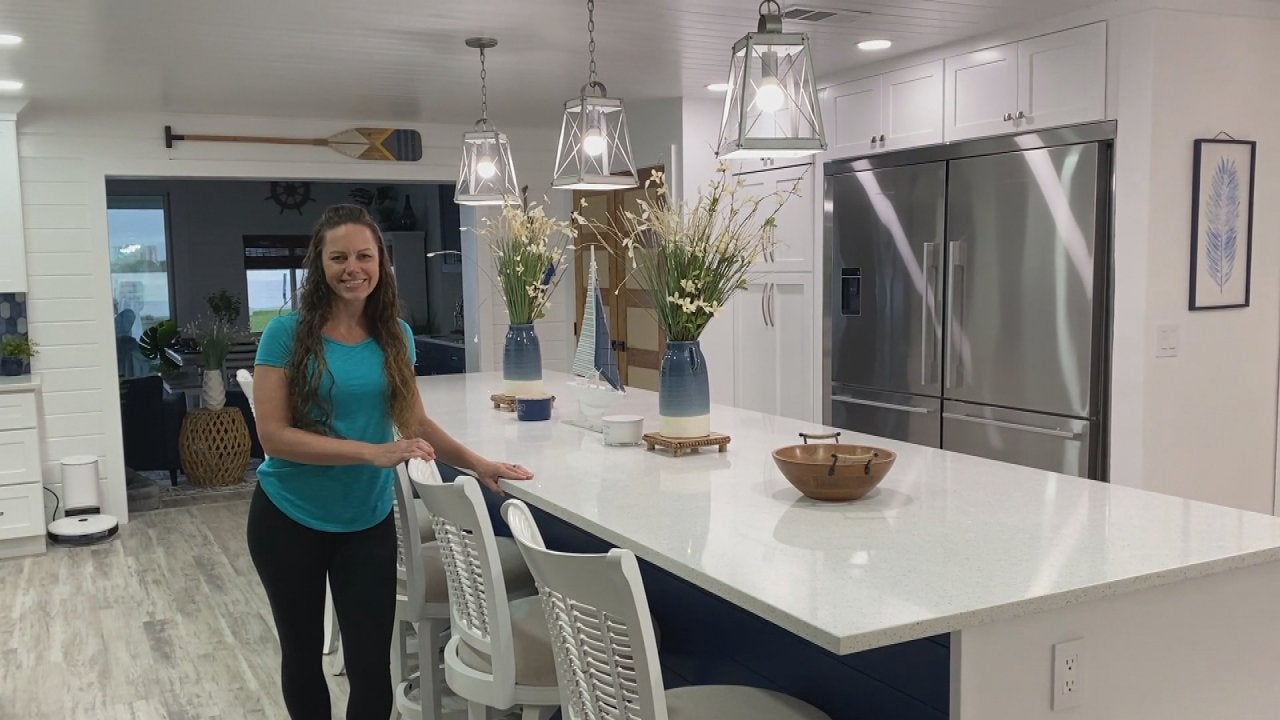 This DIYer Is Renovating Her Entire House While Her Husband Is D…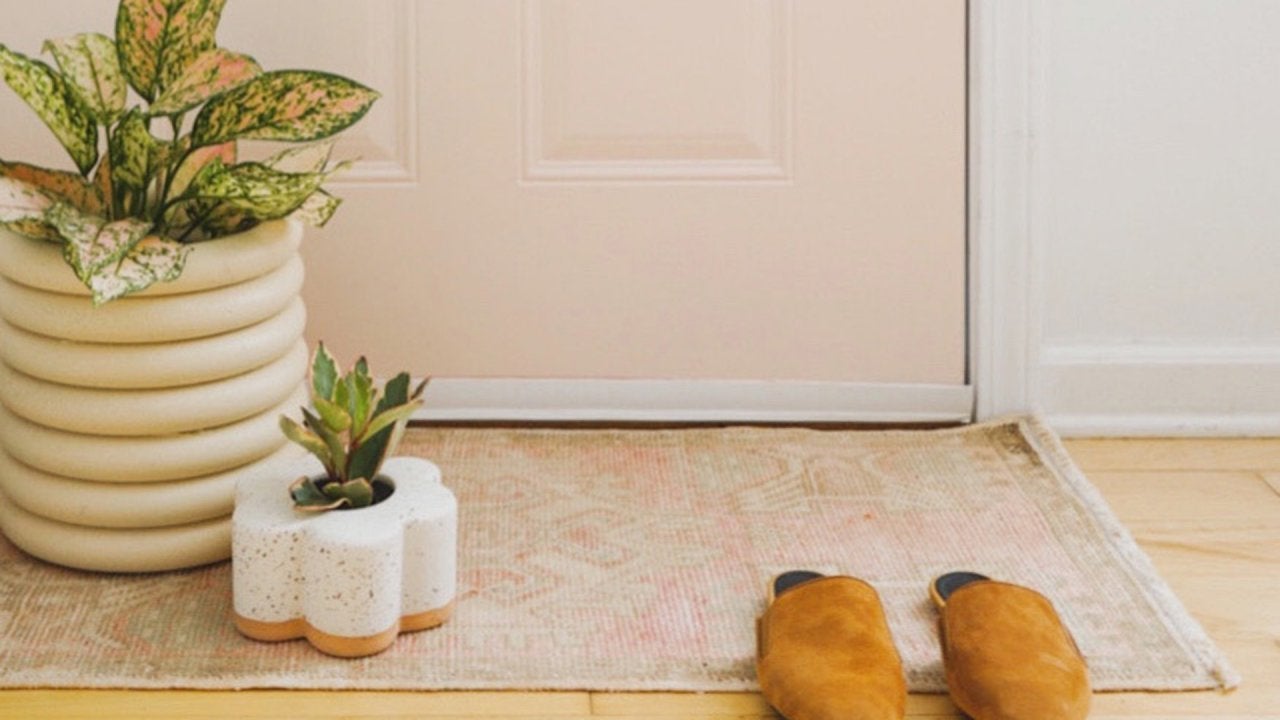 How to DIY "Stone" Planter That Look Expensive—But Are Made With…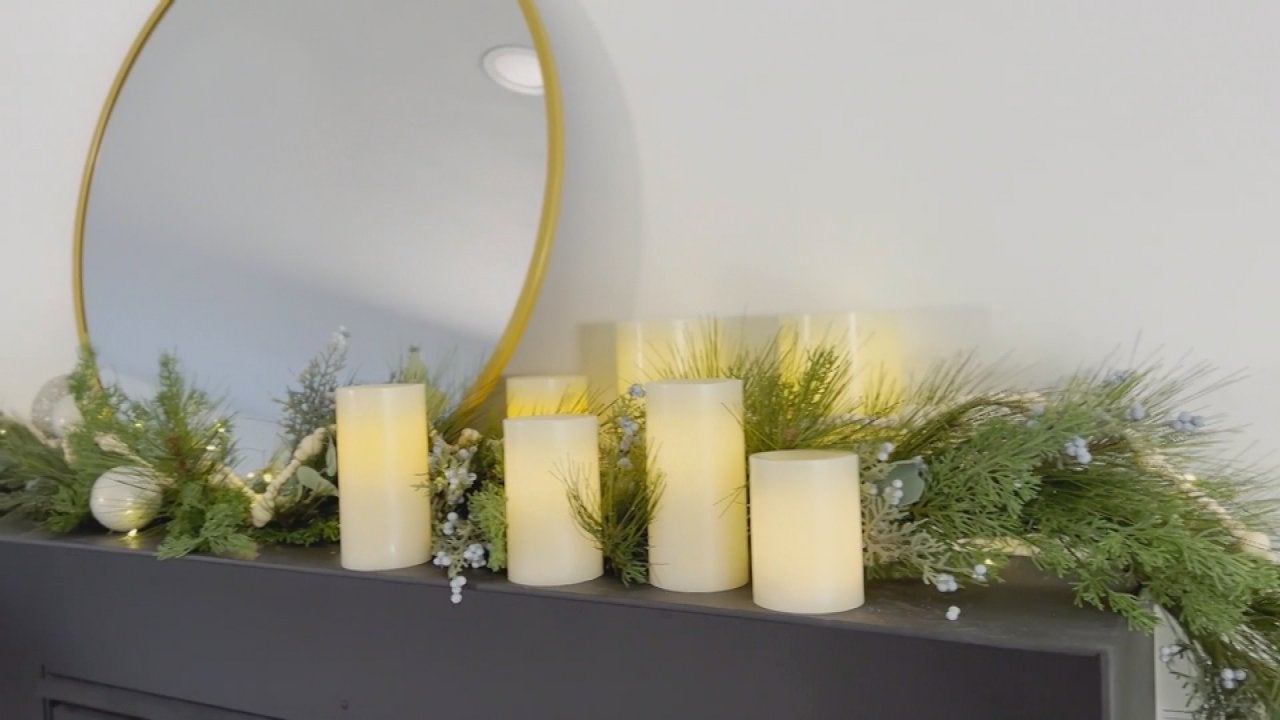 How to Recreate Bobby Berk's Asymmetrical Holiday Mantel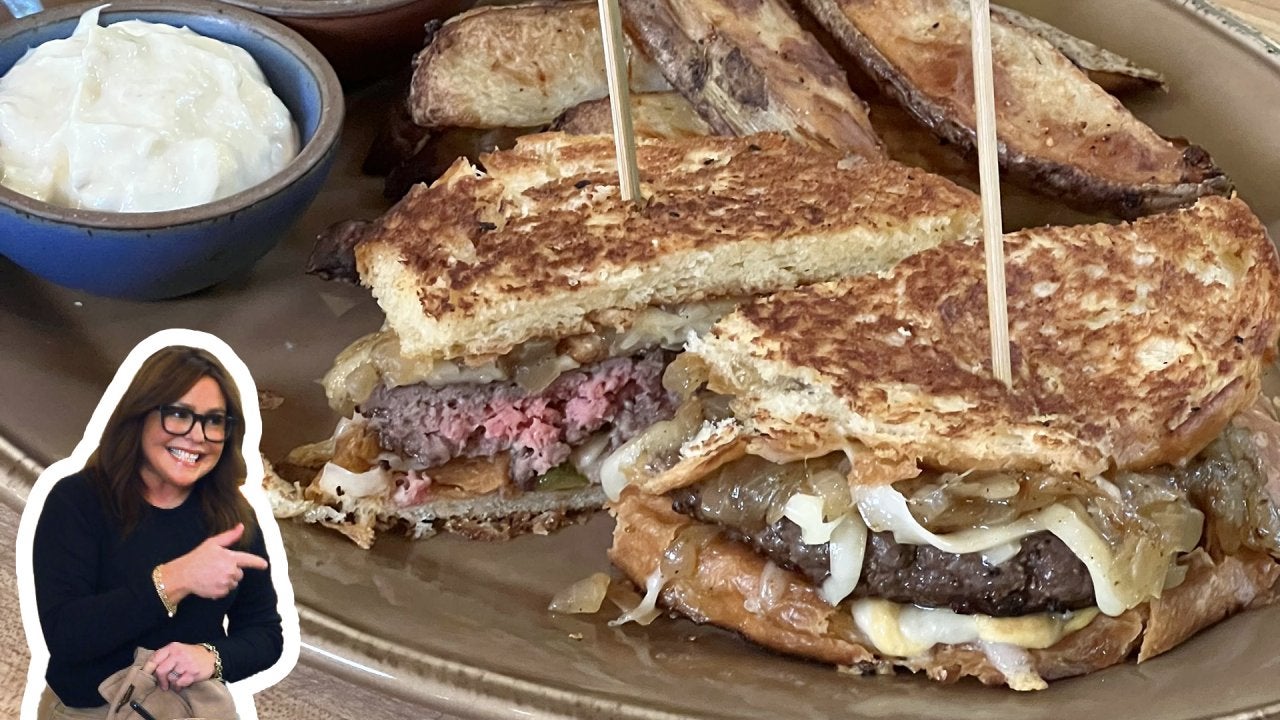 How to Make Brioche Patty Melts | Rachael Ray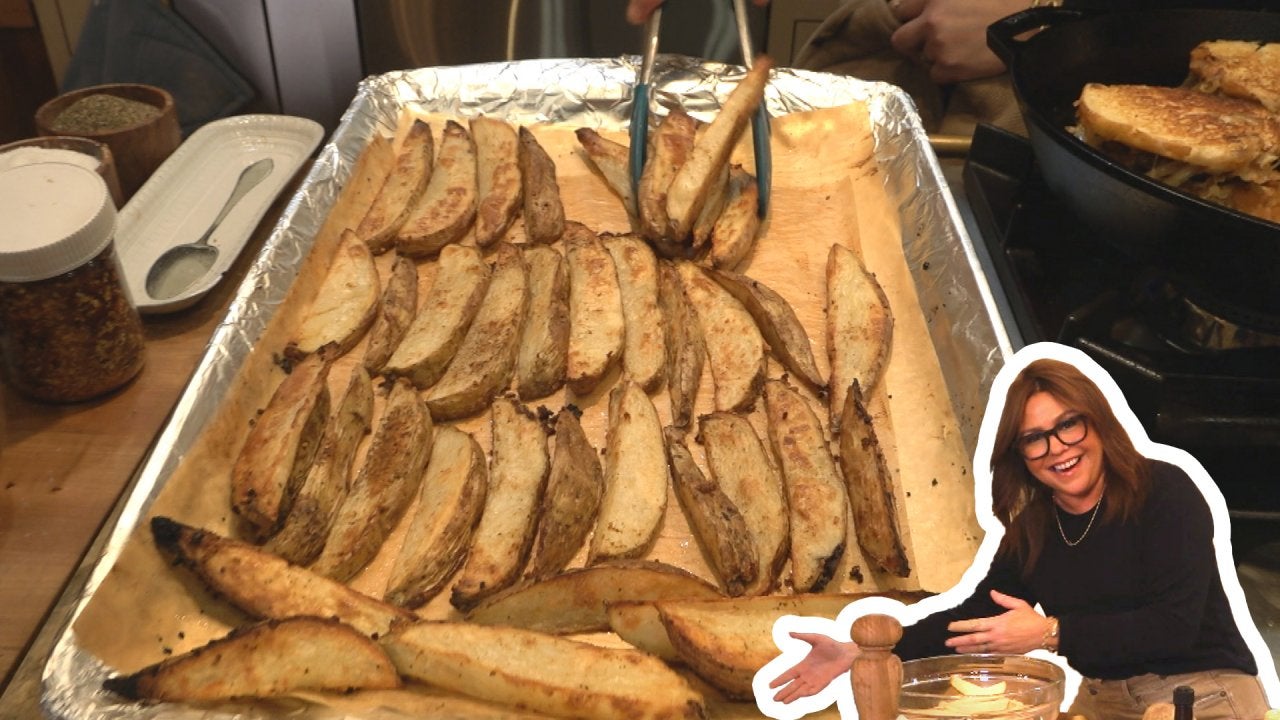 How to Make Crispy, Spicy Oven Fries with Balsamic Ketchup and D…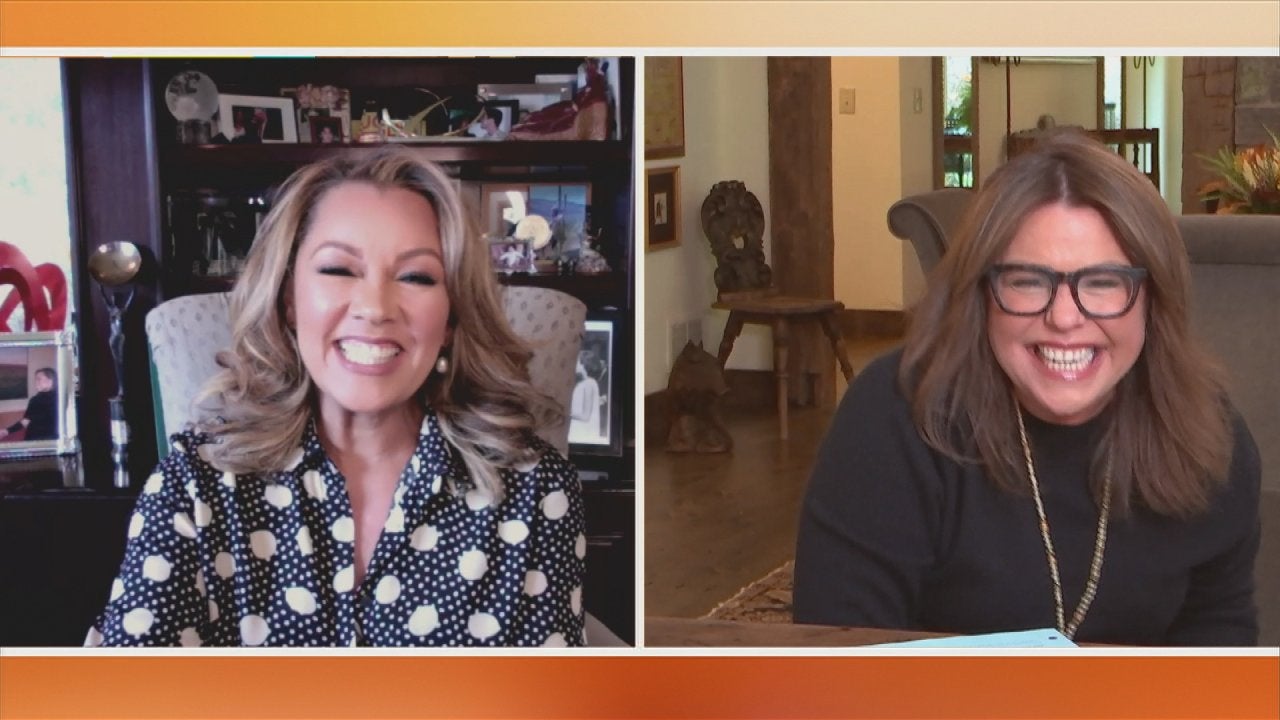 Vanessa Williams on the "Extraordinary Talent" on Drag Singing C…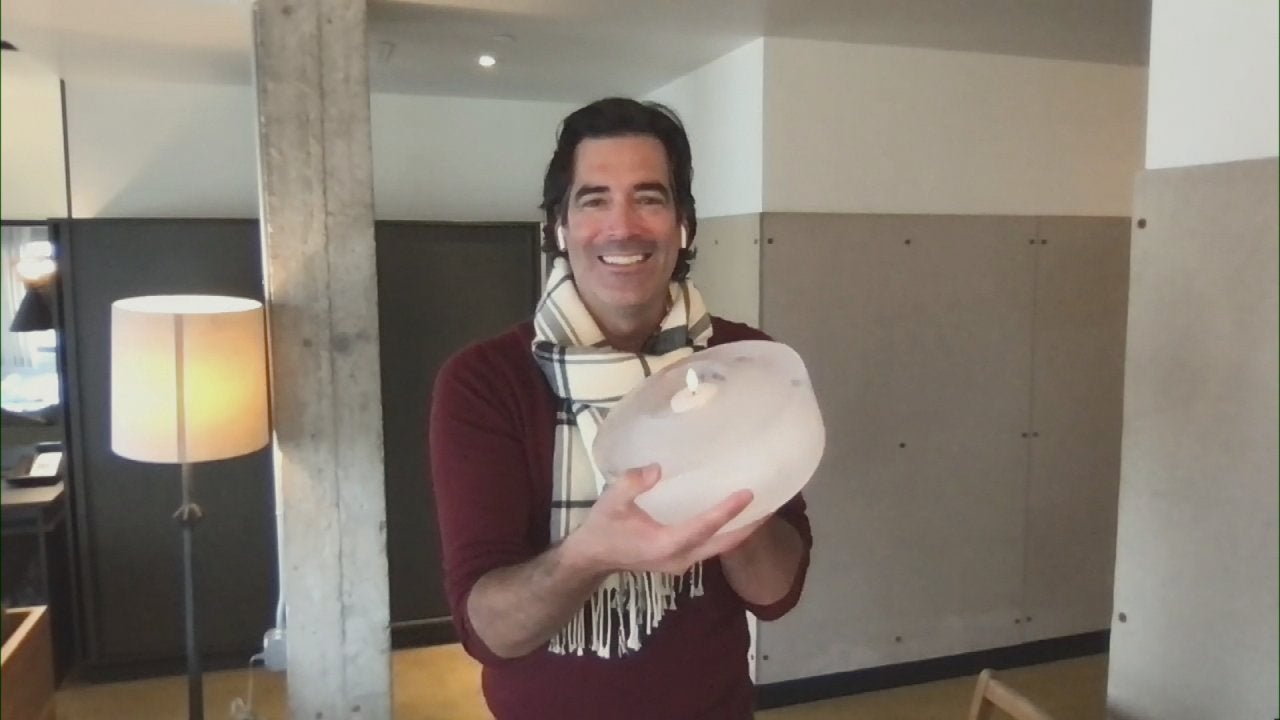 These DIY Ice Lanterns Are Seriously SO Cool (Literally!)—Here's…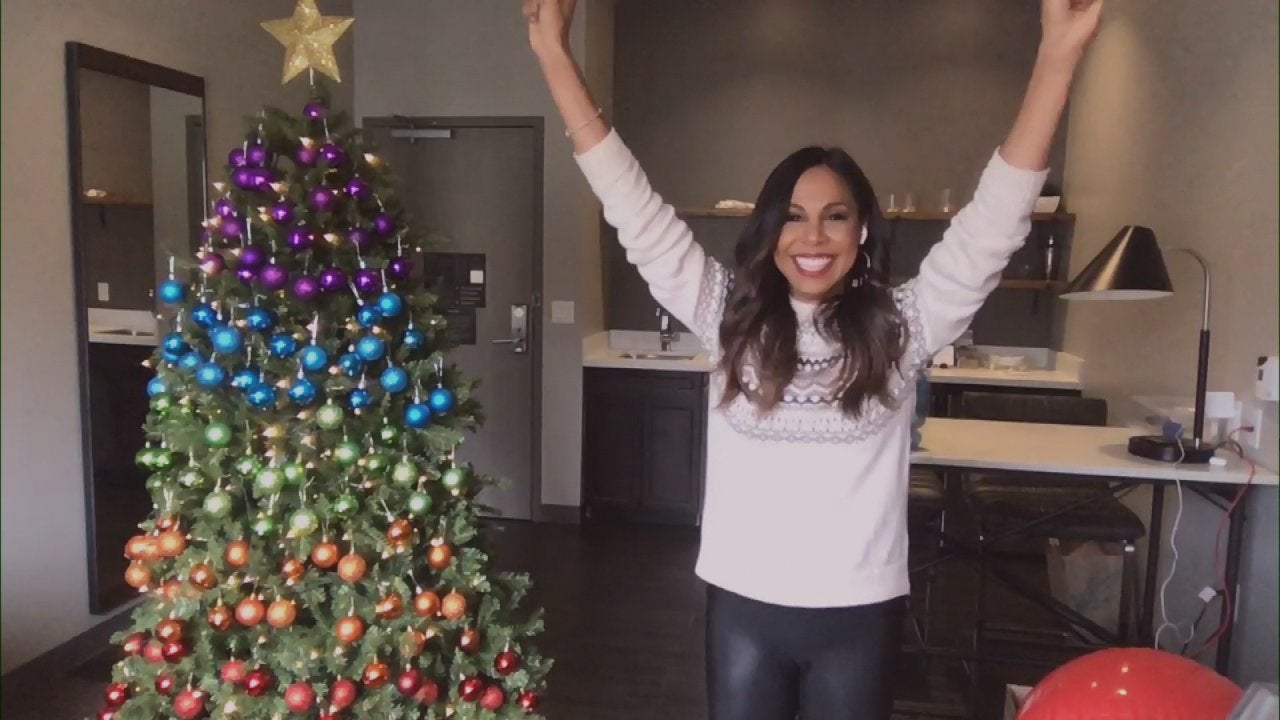 How to Make an Ombre Christmas Tree With Colorful Ornaments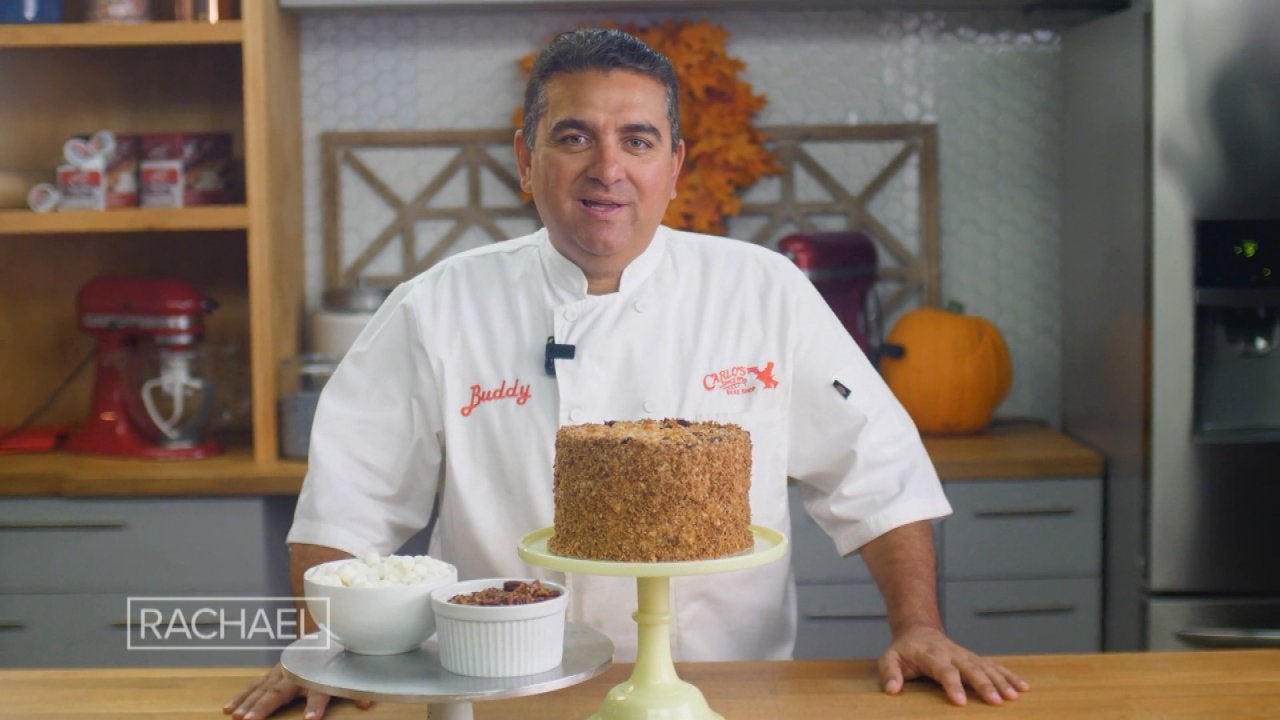 Cake Boss Buddy Valastro Reveals a New Cake Creation for the 202…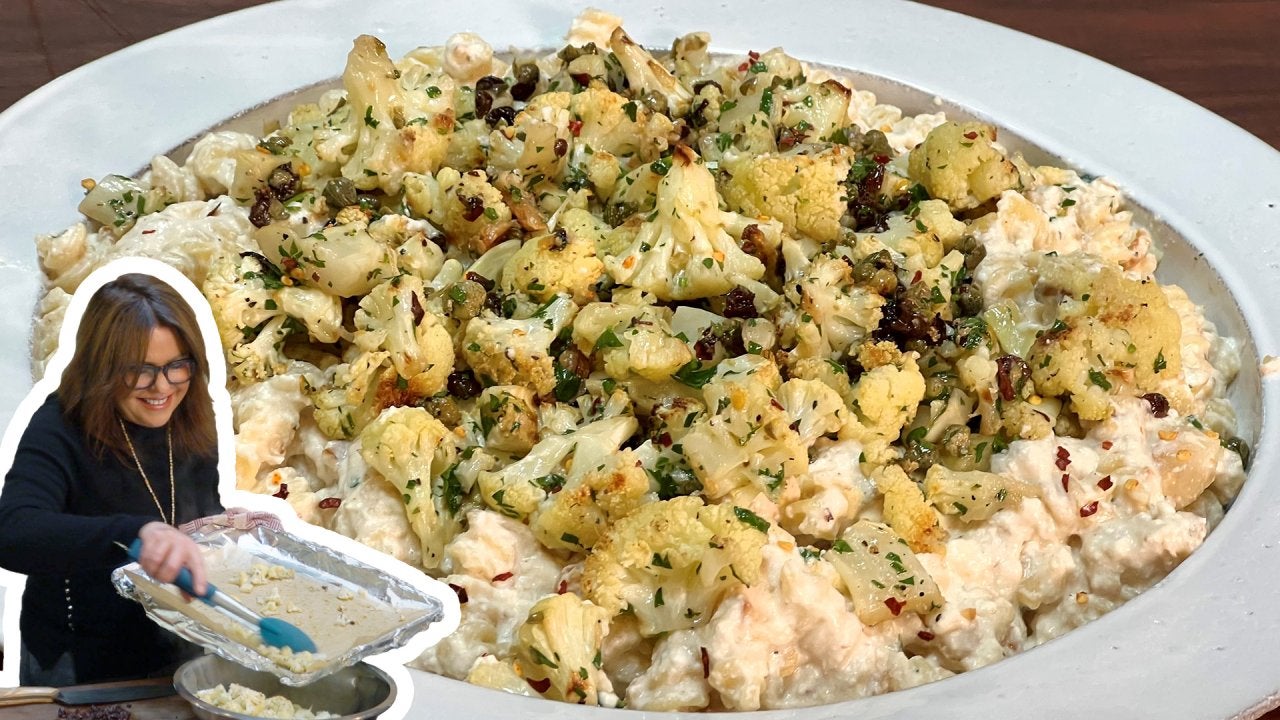 How to Make Sicilian Spiral Pasta with Ricotta, Walnuts and Roas…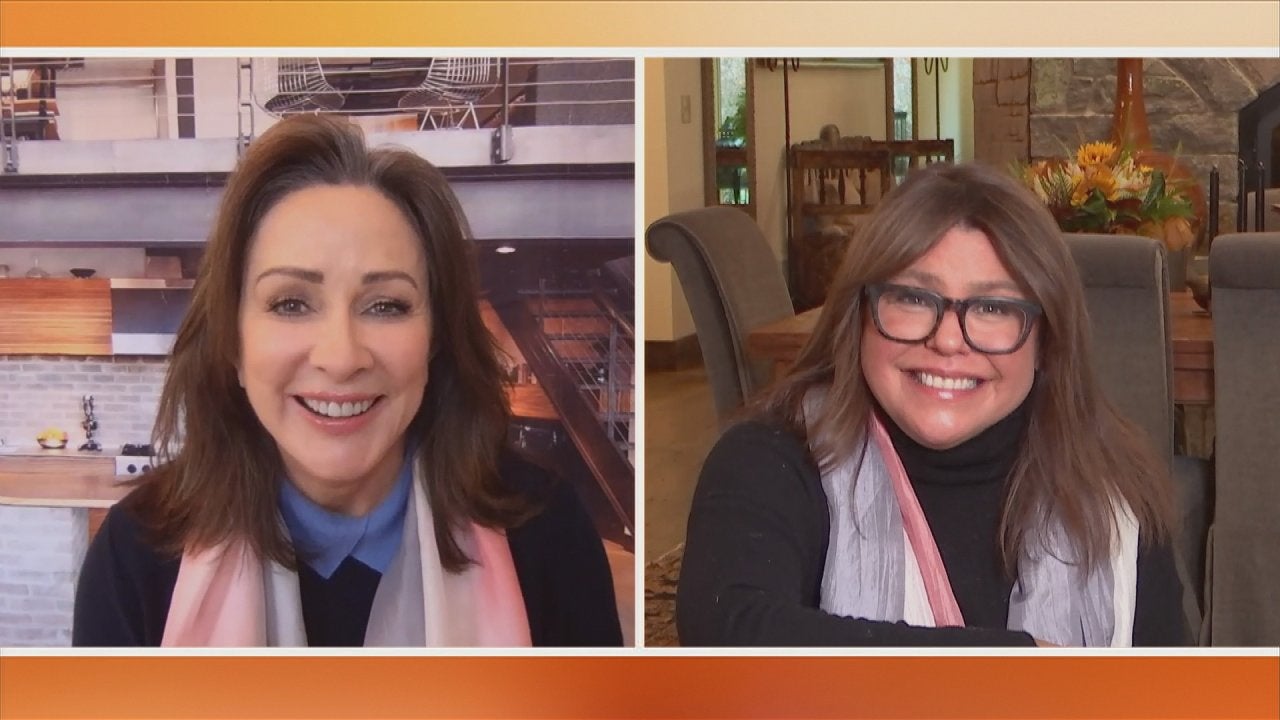 Patricia Heaton's Gorgeous Watercolor Scarf Is Not Only a Perfec…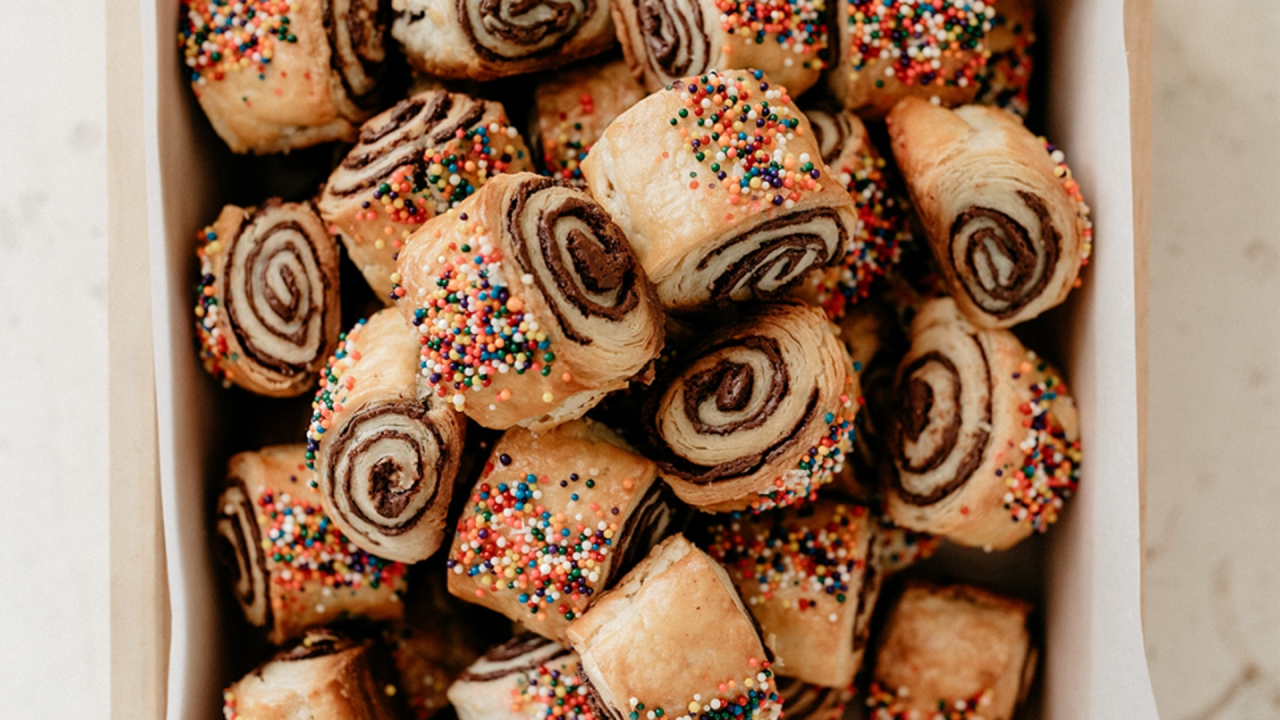 How to Make Chocolate Sea Salt Rugelach | Molly Yeh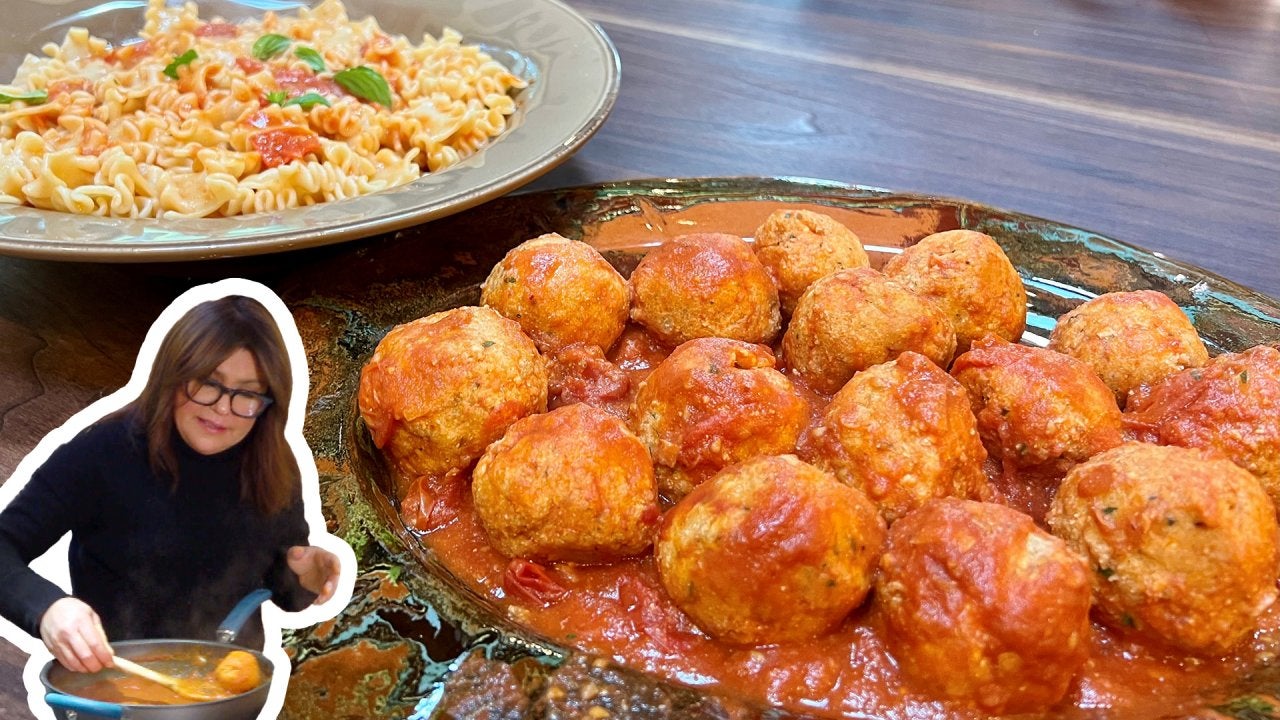 How to Make Ricotta Dumplings and Mafalde | Rachael Ray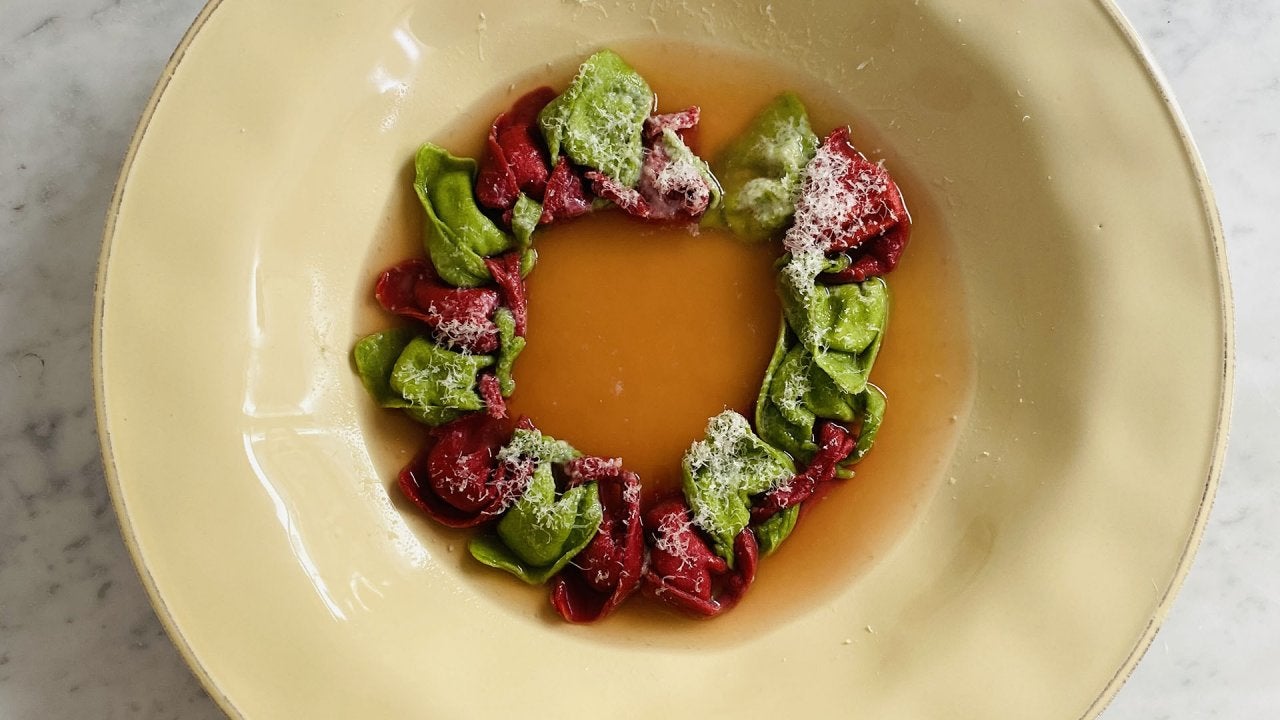 How to Make Red and Green Tortellini Wreaths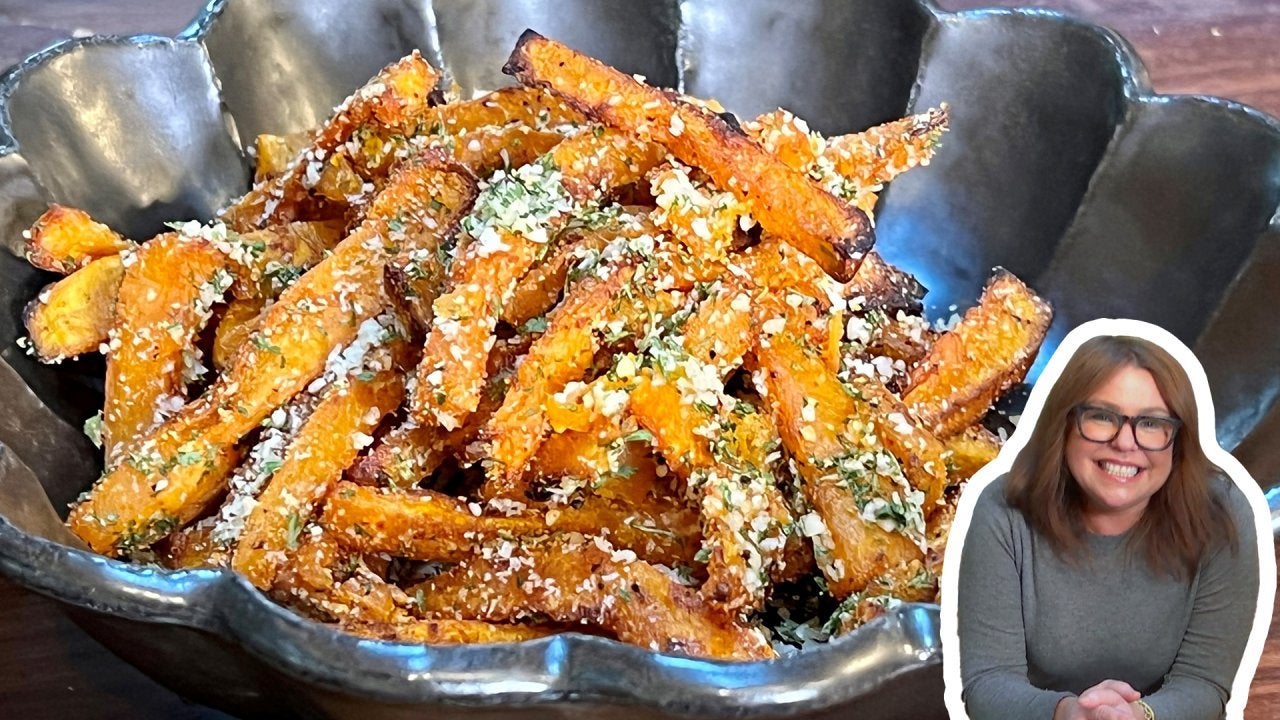 How to Make Pumpkin Parm Fries | Rachael Ray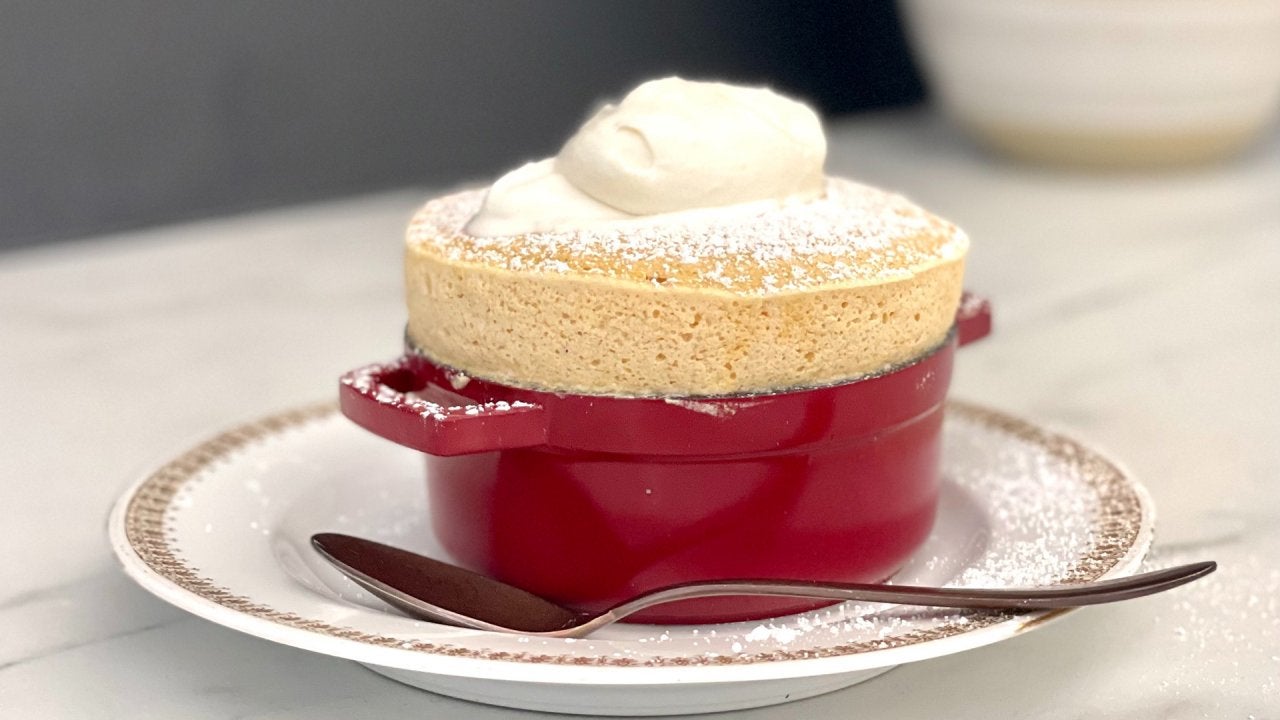 How to Make Sweet Potato Souffles with Boozy Whipped Cream | TDa…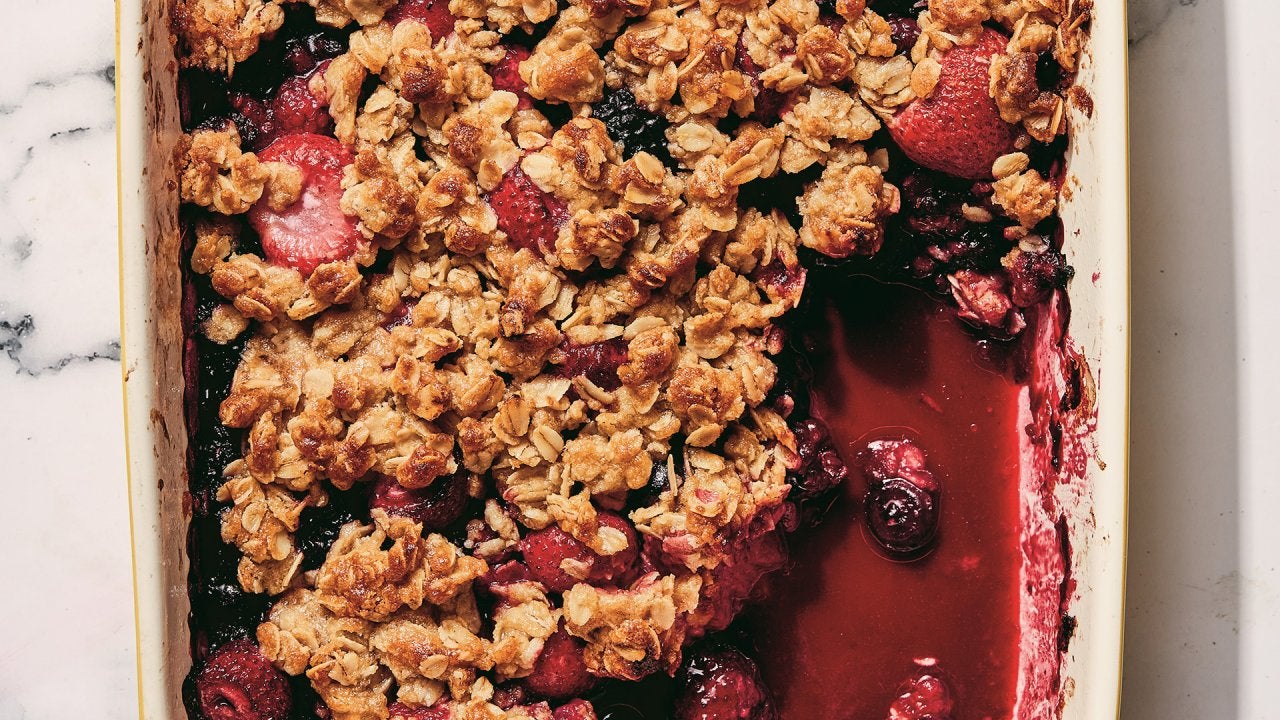 How to Make Fruit Crisp With Any Fruit—Fresh or Frozen | Tia Mow…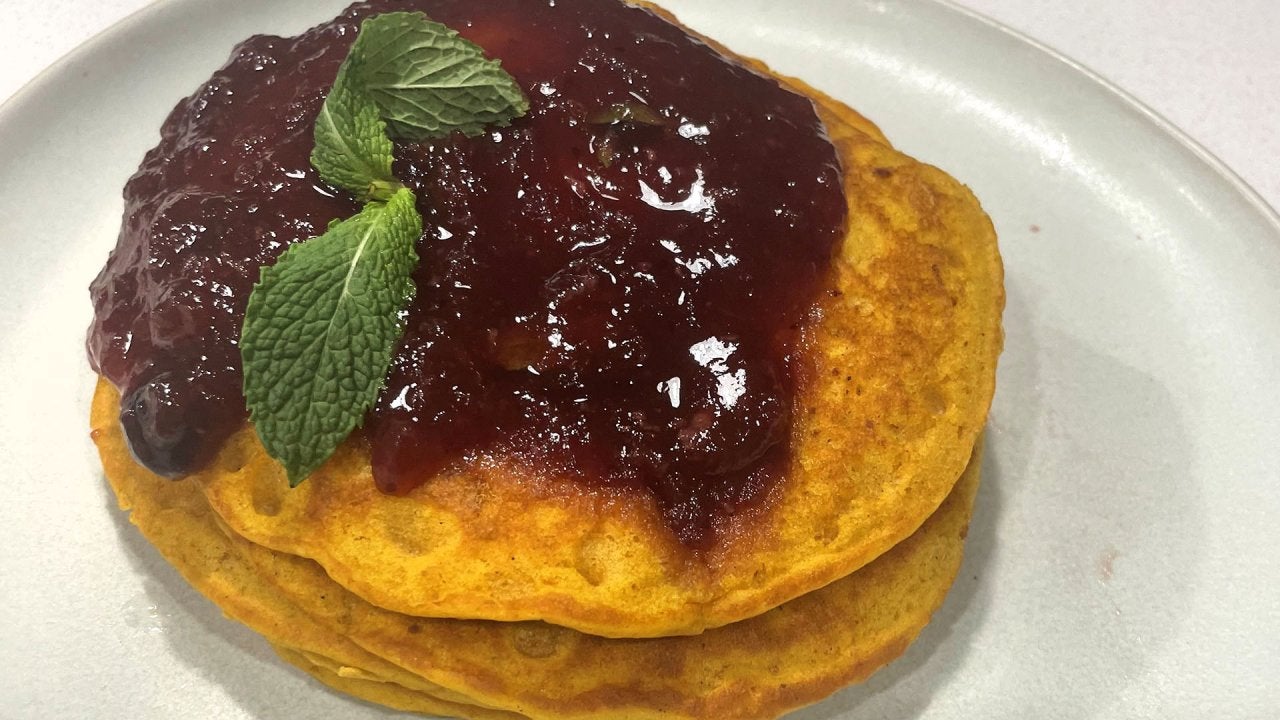 How to Make Sweet Potato Pancakes with Cranberry Compote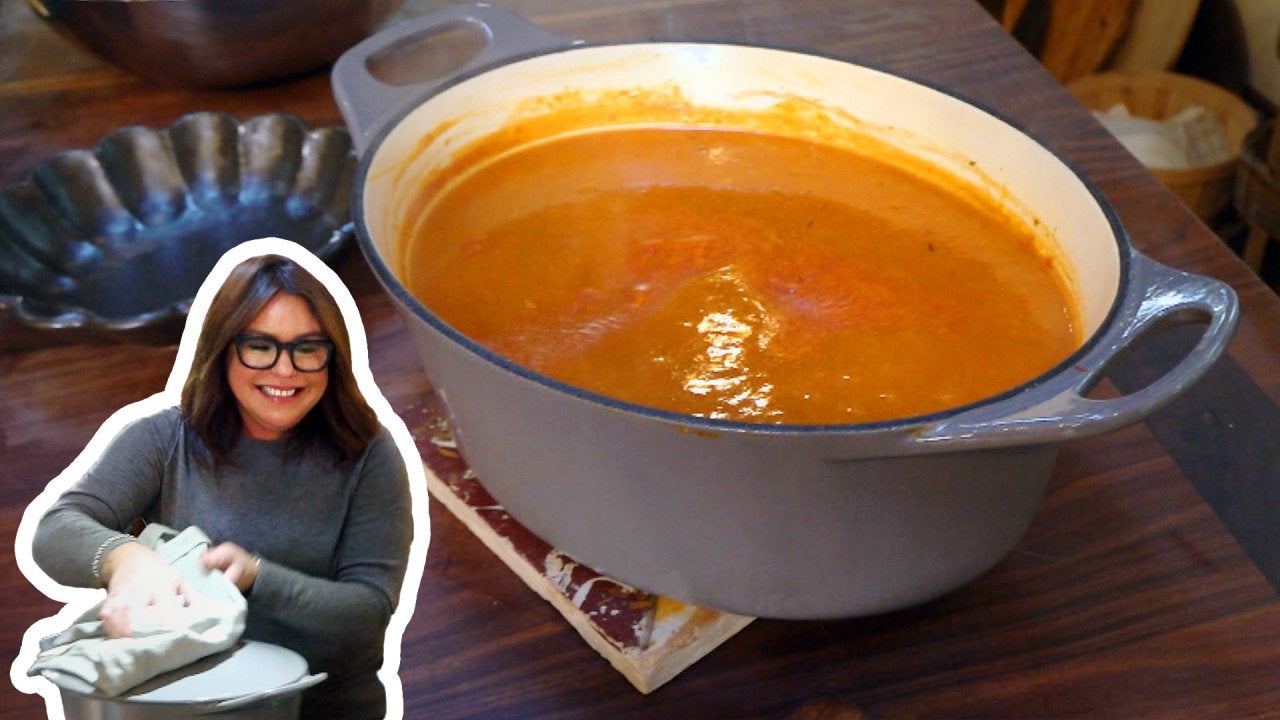 How to Make Roasted Tomato & Pepper Soup | Rachael Ray
Ingredients
Extra-virgin olive oil
4 slices thick-cut bacon, cut into lardons
1 onion, cut into 1/2-inch dice
2 sprigs fresh rosemary, leaves finely chopped
A pinch crushed red pepper
Kosher salt
3 sweet potatoes, peeled and cut into 1/2-inch dice
1/4 cup maple syrup
1 1/2 cups chicken stock
1 bunch scallions, white and green parts separated and thinly sliced
3 Granny Smith apples, peeled and cut into 1/2-inch dice
1/2 cup pepitas (green pumpkin seeds), toasted*
Preparation
Coat a large sauté pan with olive oil, add the bacon and bring to medium heat.

When the bacon starts to get crispy and brown, about 5-6 minutes, add the onion, rosemary and red pepper. Season with salt and sauté the onions until soft and aromatic, 8-10 minutes.

Add the sweet potatoes, maple syrup and chicken stock. Cover and cook for 15-20 minutes or until the potatoes are soft but not mushy. Remove the lid and let the liquid reduce by about half.
Add the scallion whites and apples, and cook for 5-6 minutes, or until the apples are soft.
Stir in the scallion greens and pepitas, taste and adjust the seasoning if needed.
Let's hash it out!
*Put your nuts on a baking sheet and toast them in a 350°F oven. How long does it take nuts to toast? Just long enough to forget. Start with 6-7 minutes, but keep an eye on them. I've spent a lot of time in my career burning nuts. Once you start to smell them it's too late – so set a timer!