One-Pan Chicken Kiev with Cheddar Crumb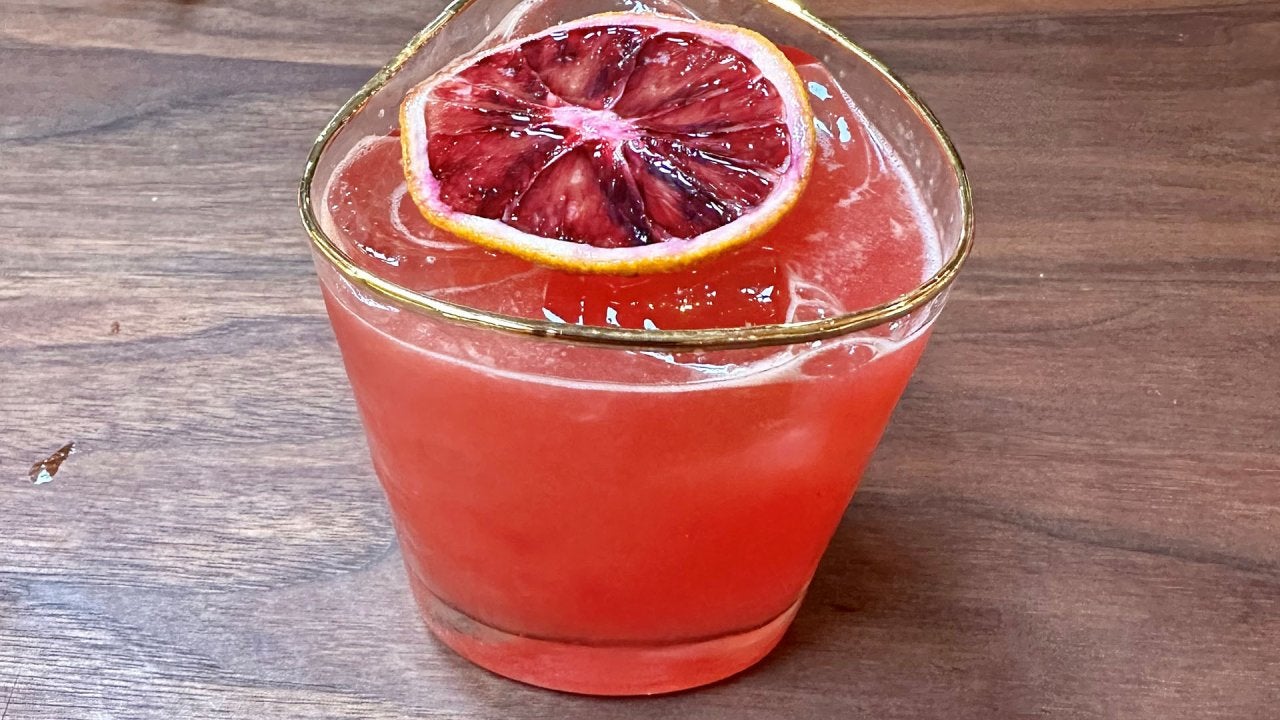 How to Make a John's Apples to Oranges Cocktail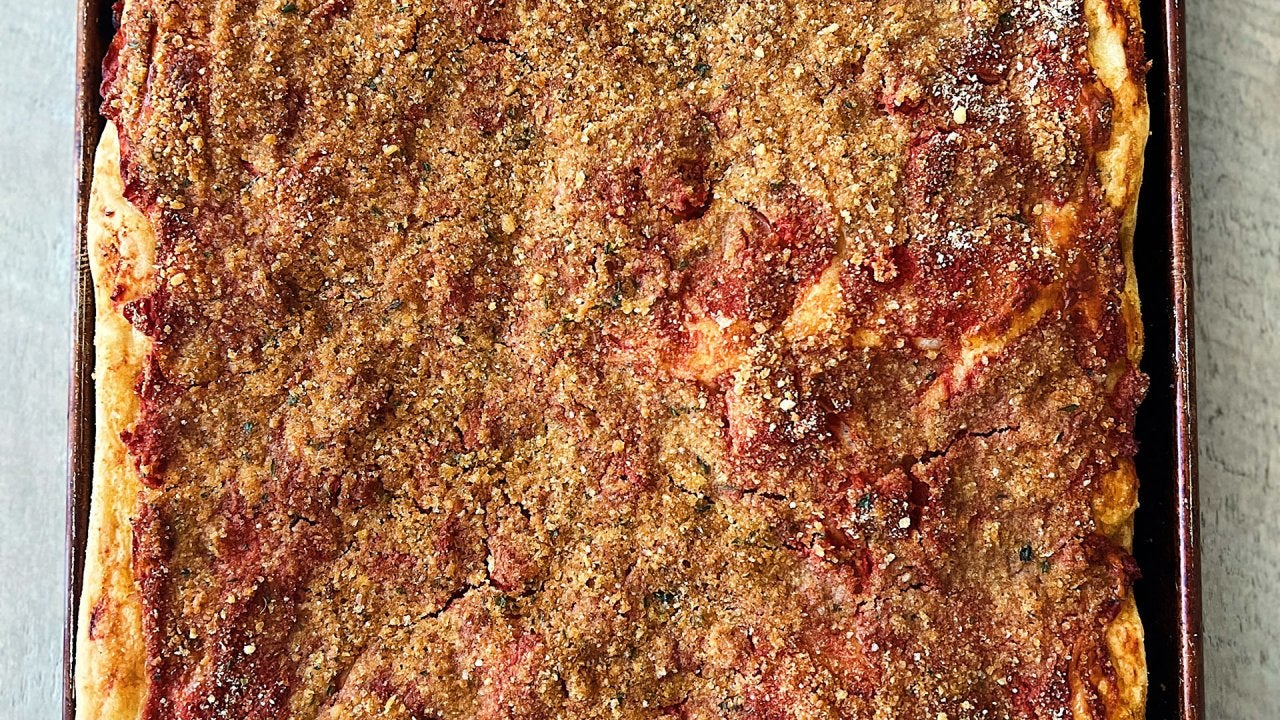 How to Make Sfincione (Sicilian Pizza)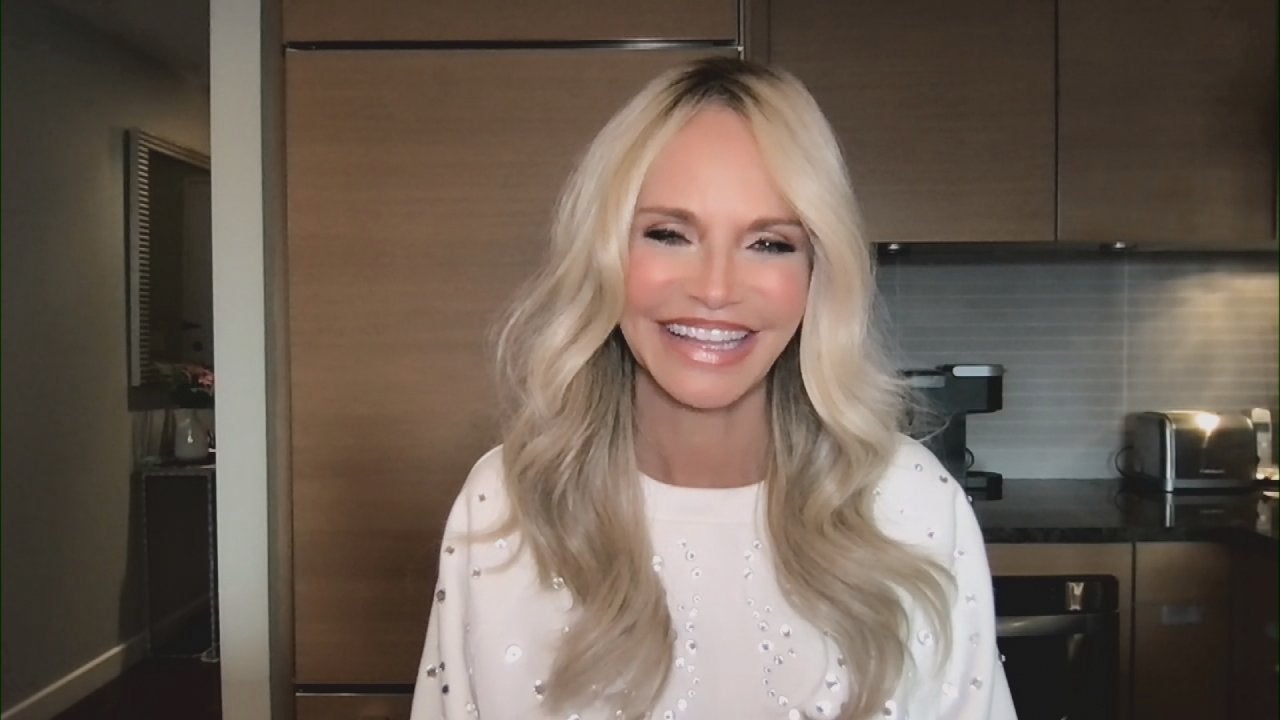 Kristin Chenoweth Talks Mental Health In New Book, "I'm No Philo…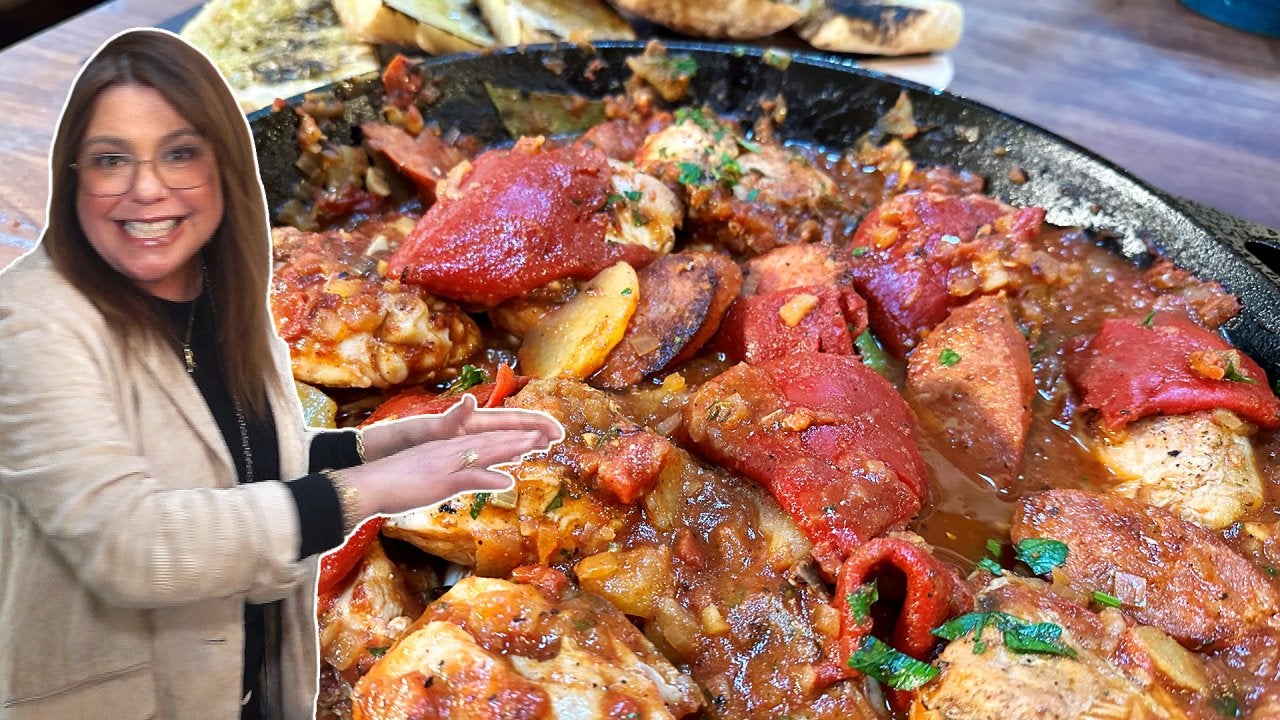 How to Make Chicken and Chorizo | Rachael Ray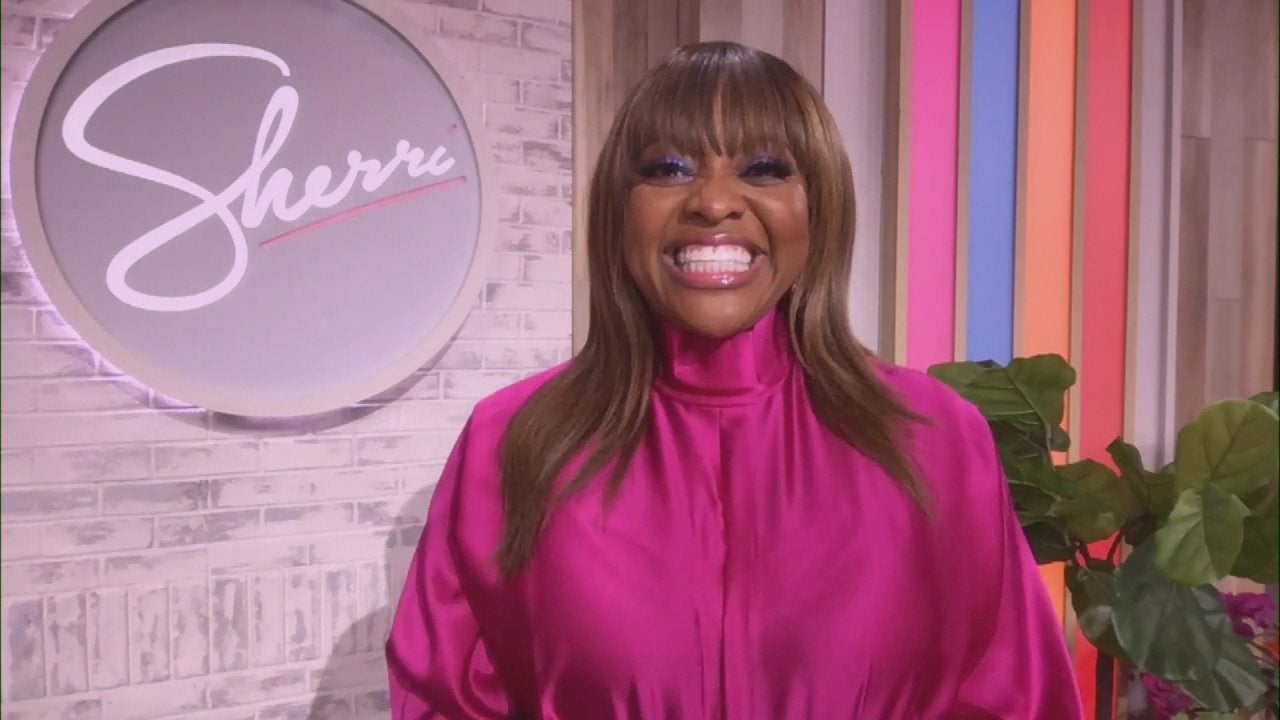 Sherri Shepherd on New Talk Show + Rach's Easy Chicken Chow Mein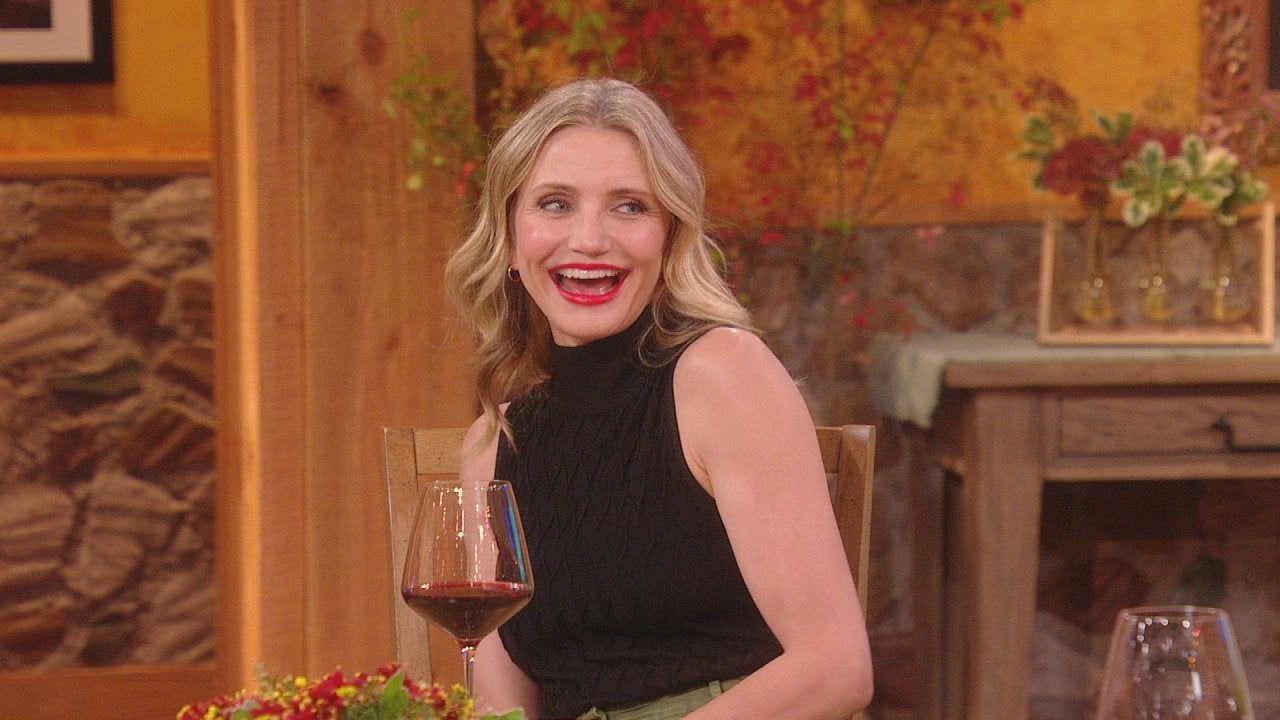 Cameron Diaz Talks Coming Out of Retirement + Rach's Green Capon…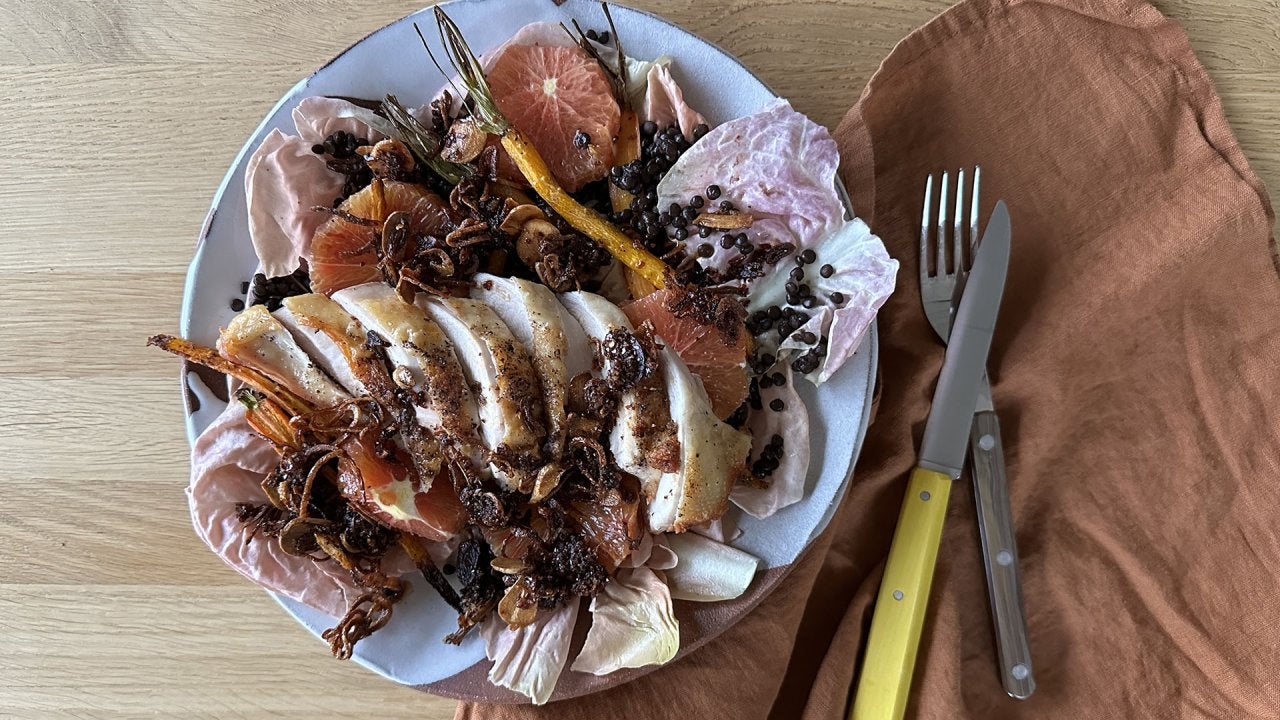 How to Make Lentil Salad With Carrots, Roast Chicken + Crunchy C…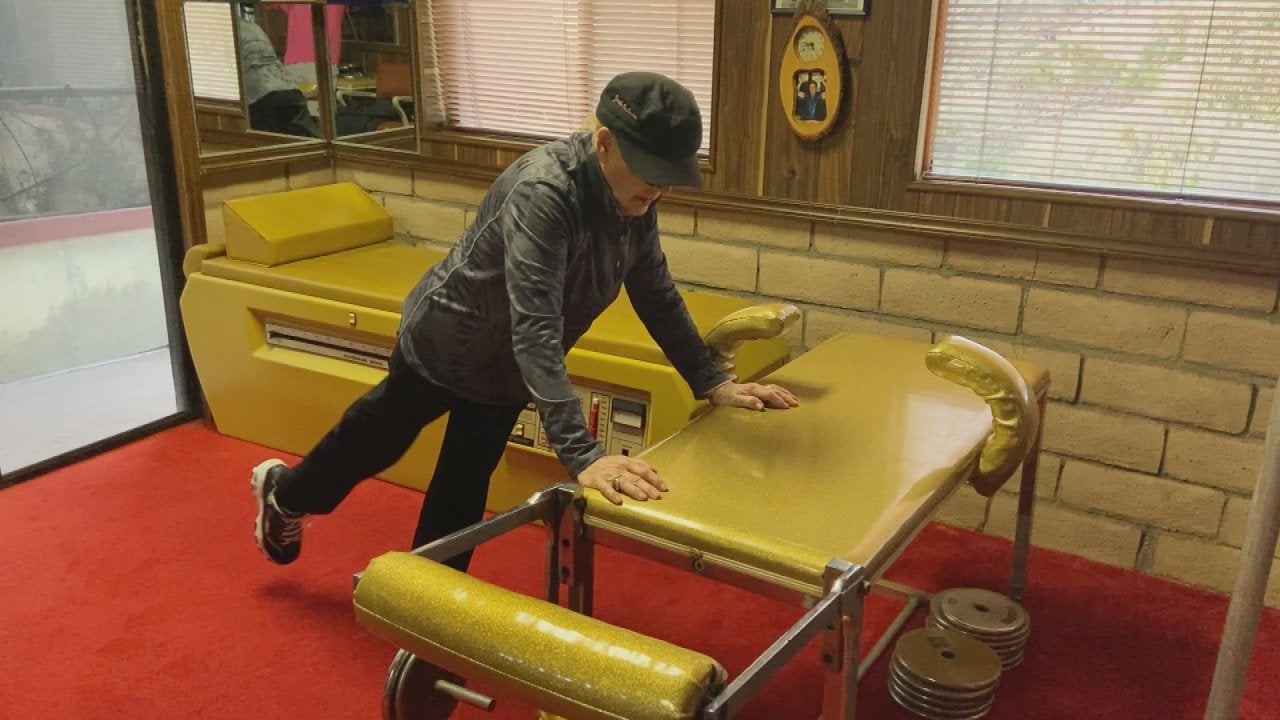 Carrying On Her Husband's Legacy: 96-Year-Old Elaine LaLanne Sti…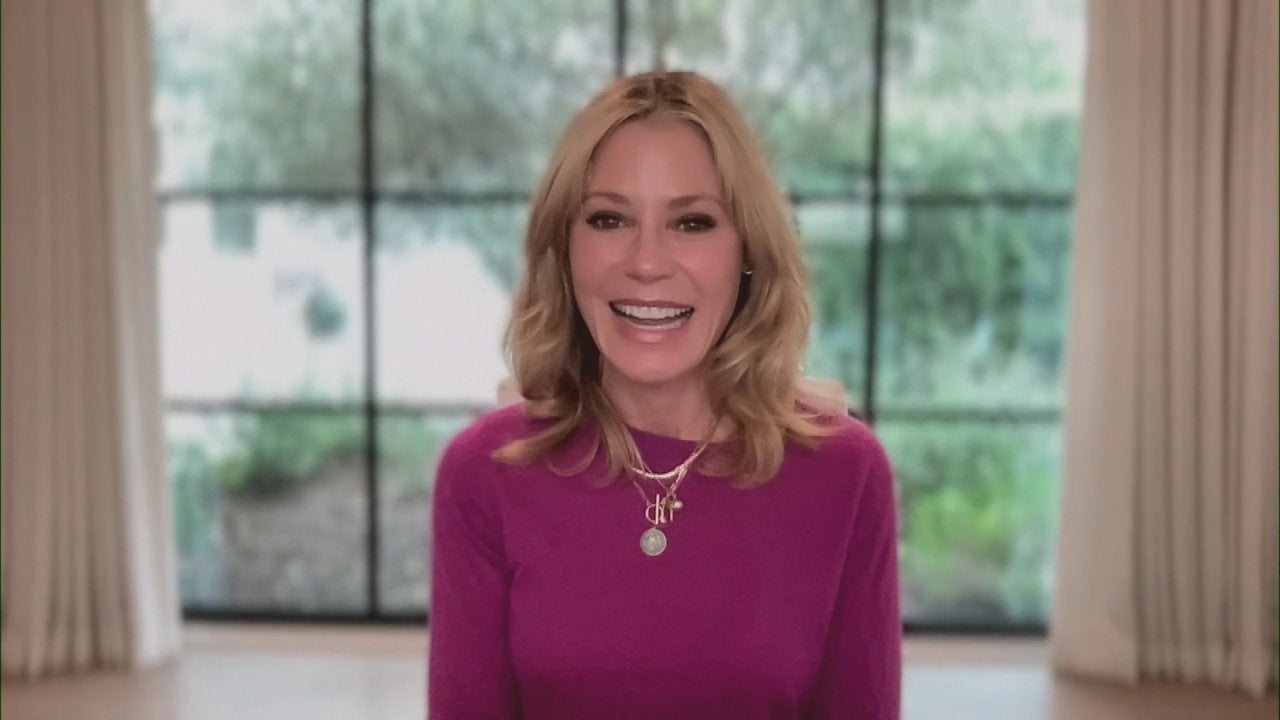 'Modern Family's' Julie Bowen Shares What It's Like Living with …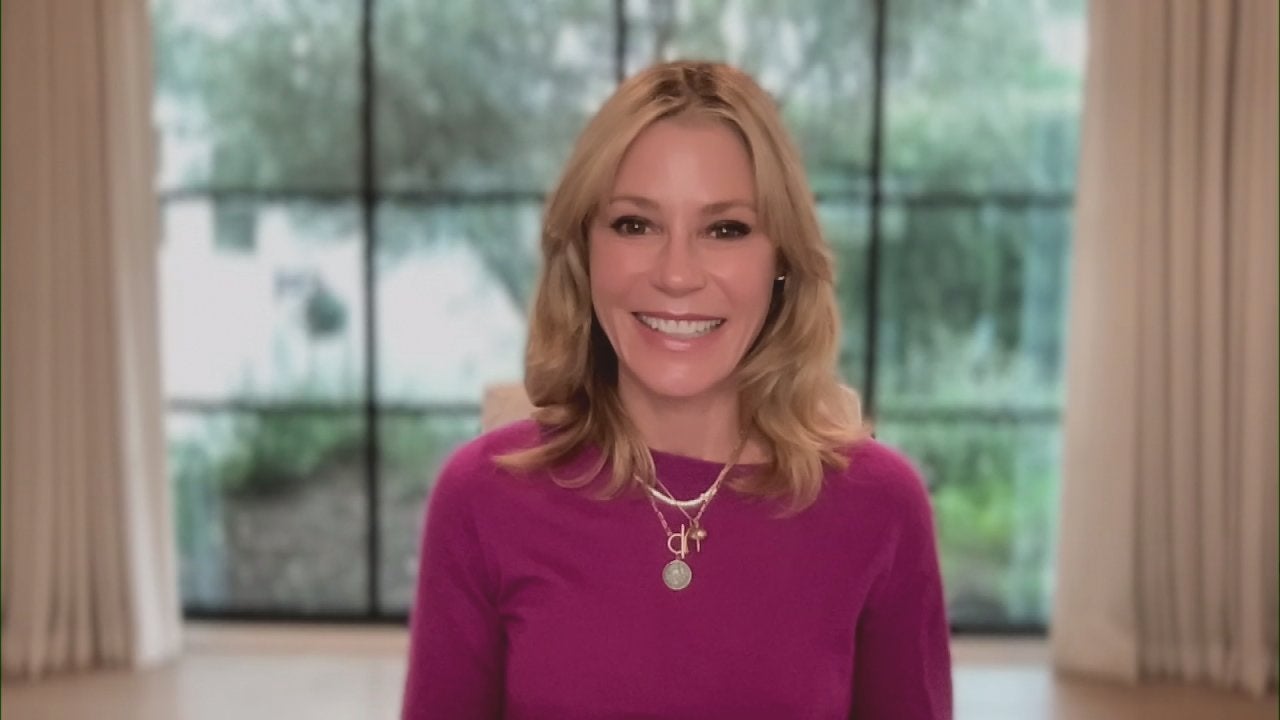 Julie Bowen Reveals "Modern Family" Cast Didn't See Each Other F…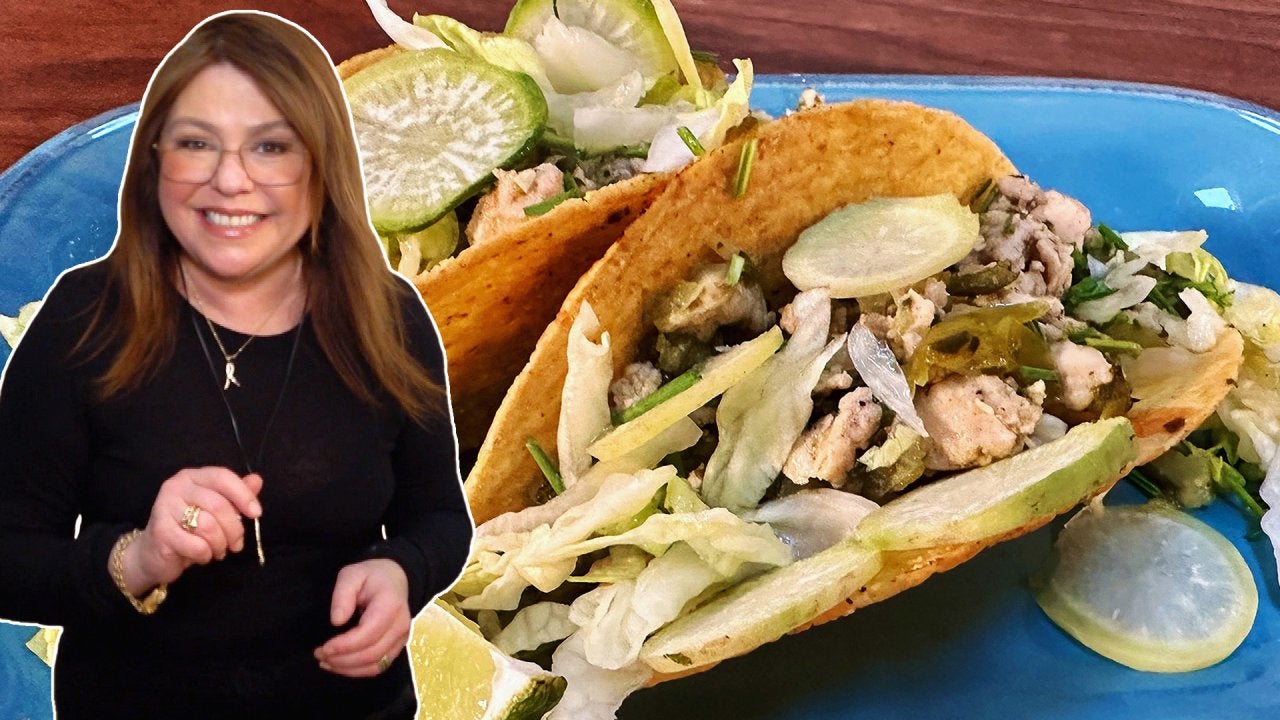 How to Make Hard Shell Green Chili Chicken Tacos | Rachael Ray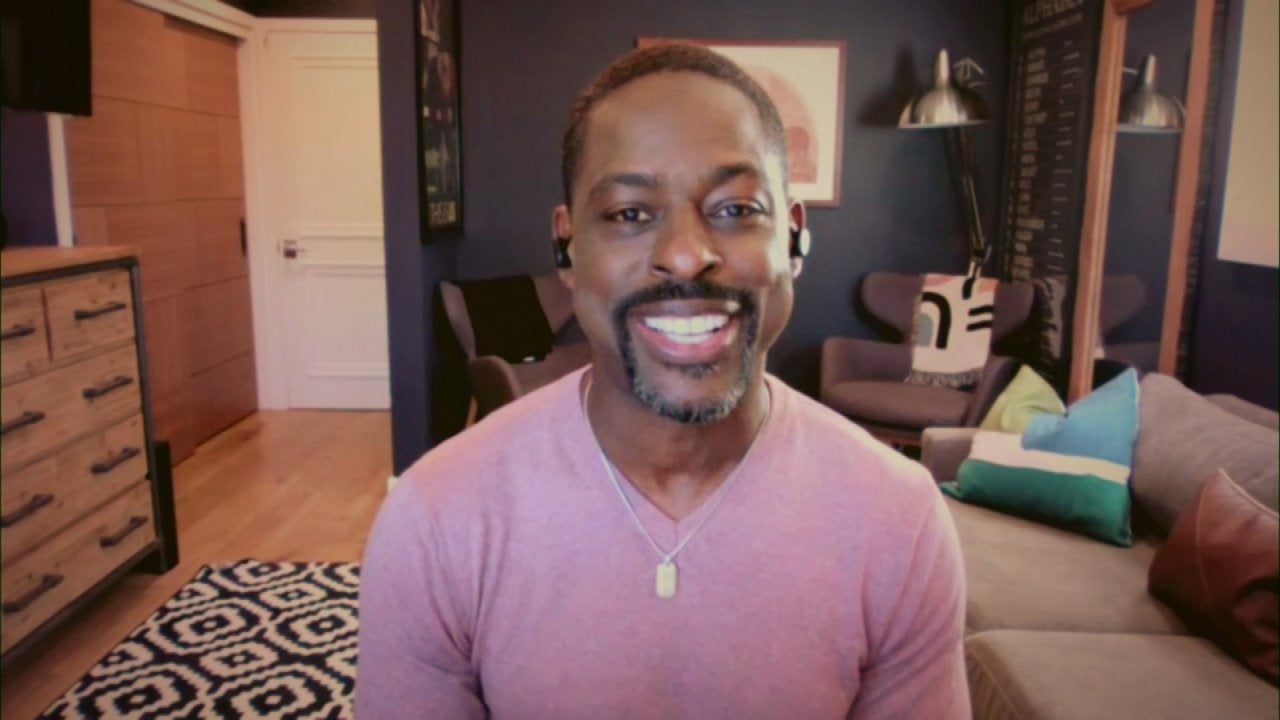 Actor Sterling K. Brown Says He Keeps In Close Touch With TV Fam…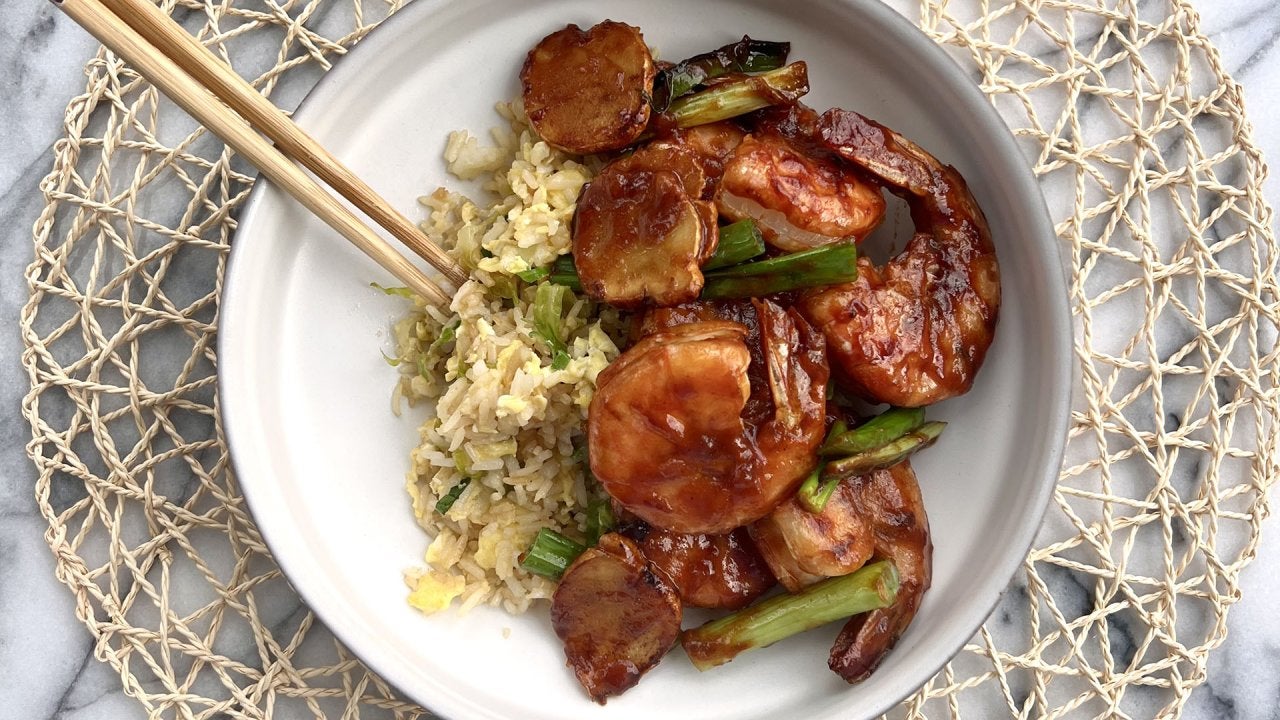 How to Make Hong Kong Style Tiger Prawns in Sweet & Sour Ginger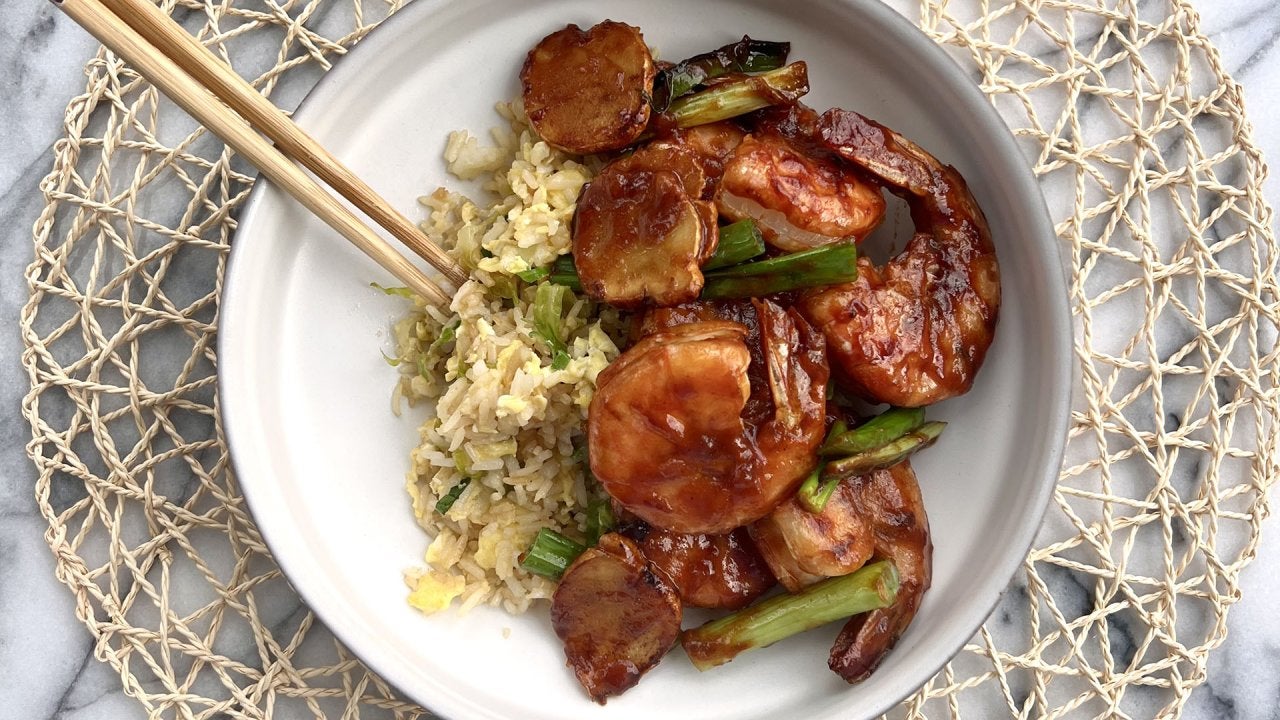 How to Make Egg Fried Rice with Romaine Lettuce | Fang Family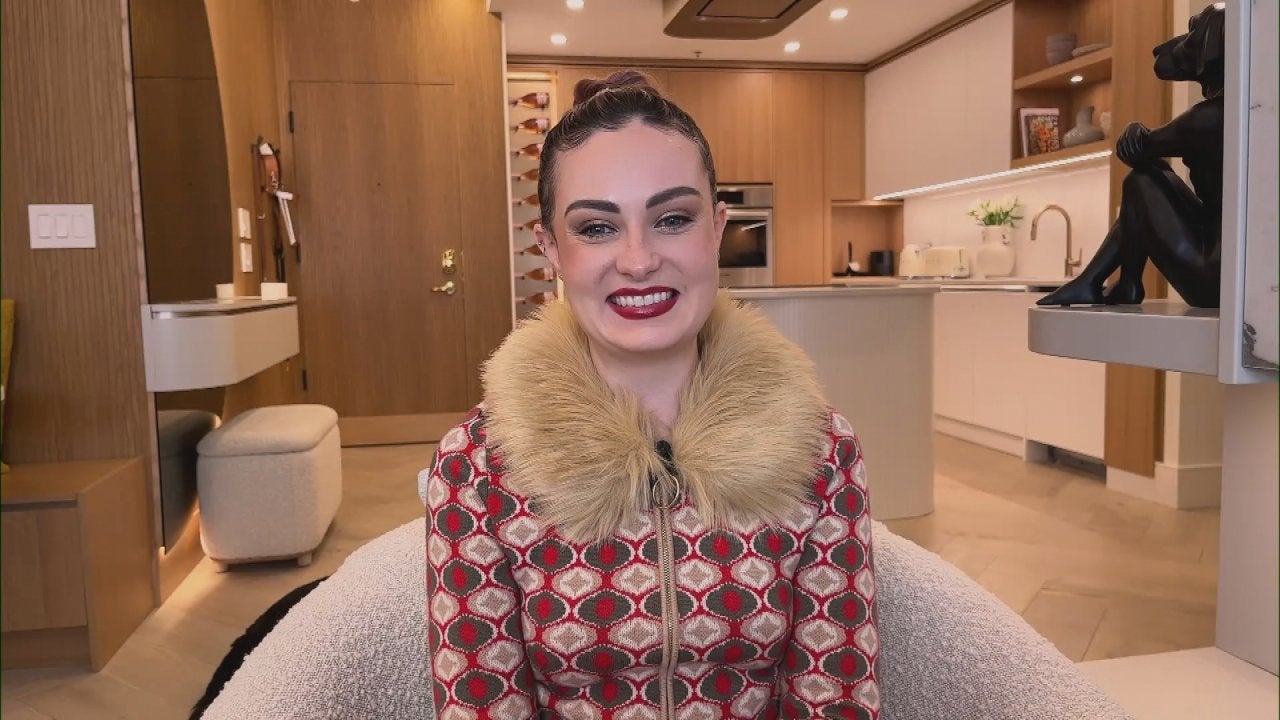 Blind YouTuber Shares Her Inspiring Story With 1.9 Million Subsc…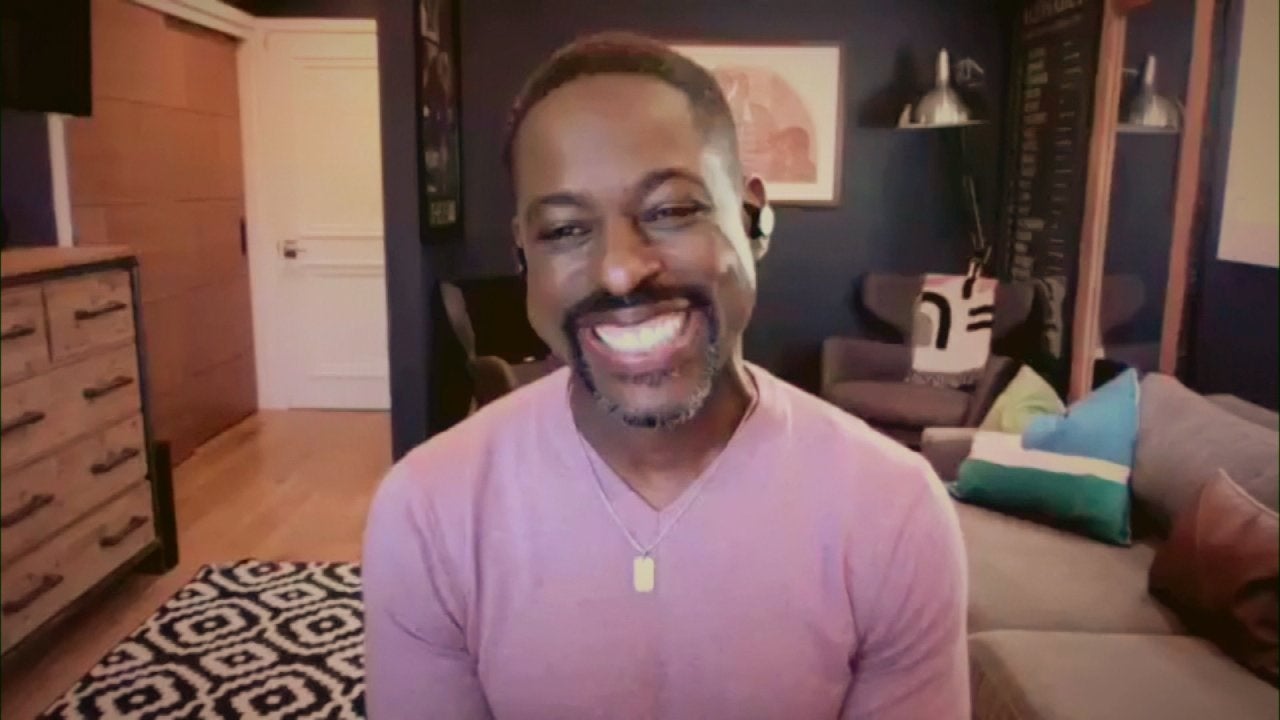 Actor Sterling K. Brown on FINALLY Taking a Kid-Free Vacation Wi…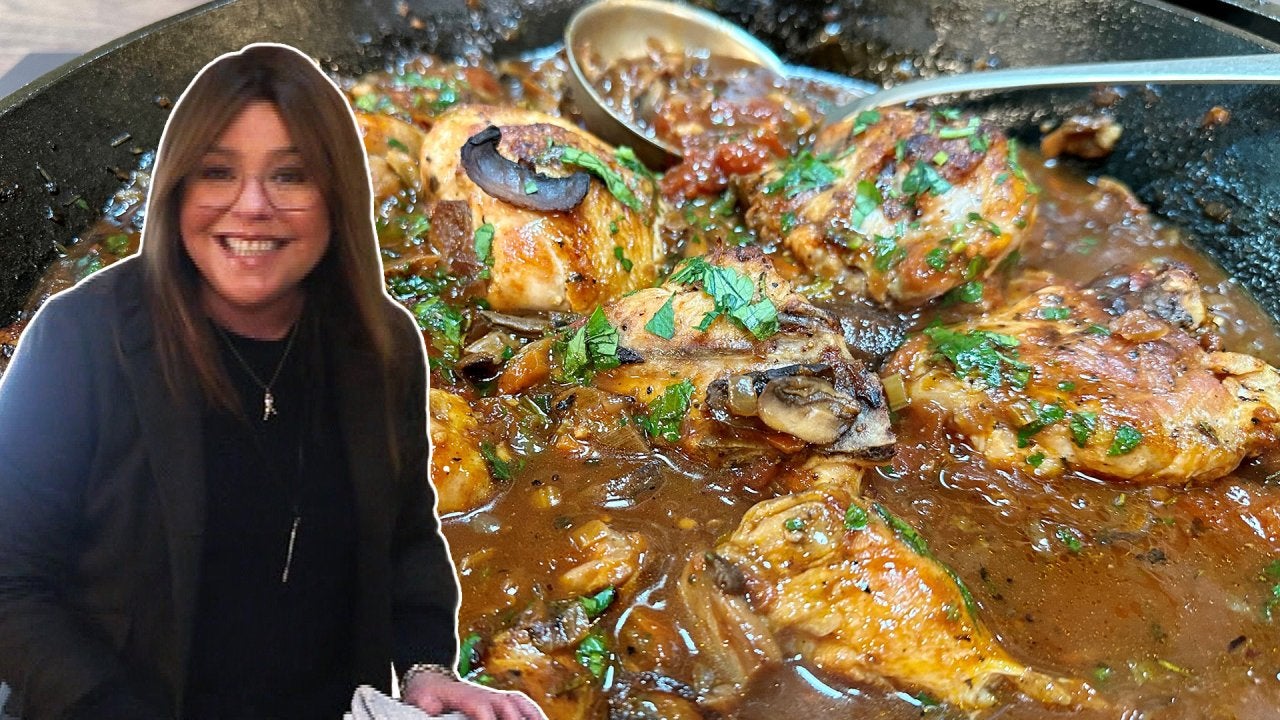 How to Make Chicken Cacciatore | Rachael Ray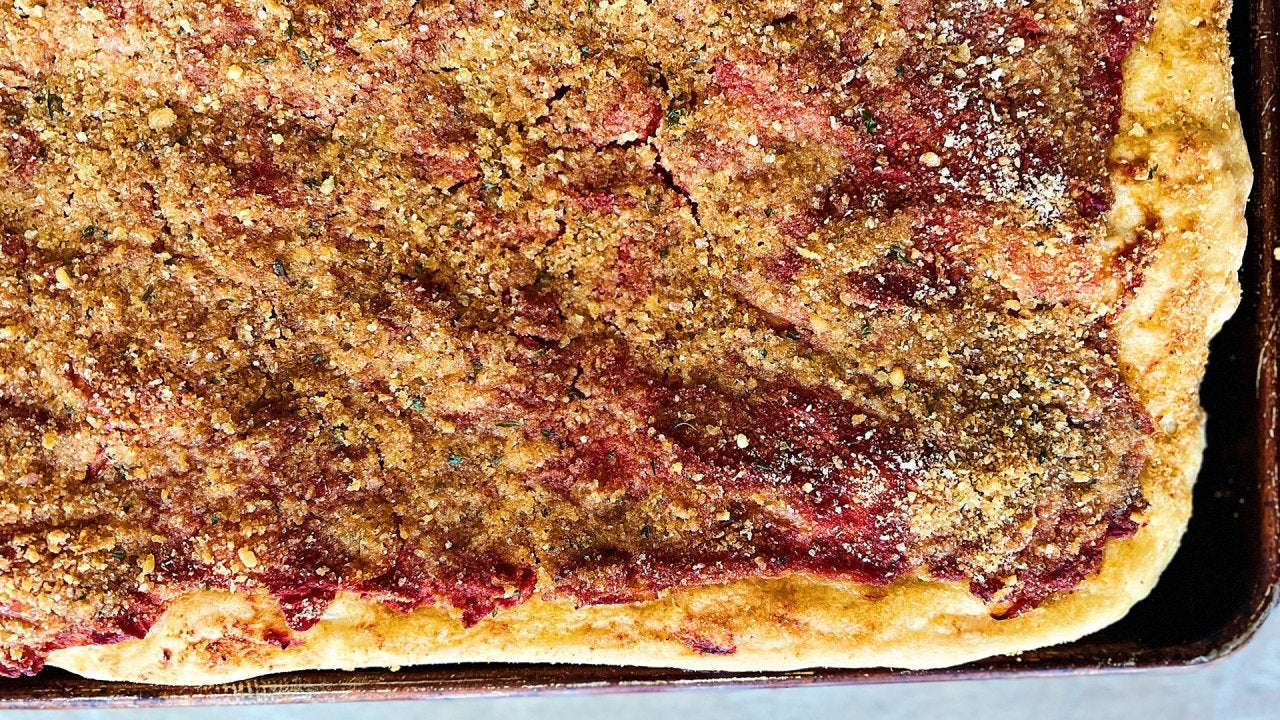 Classic Sicilian Pizza + Broadway Star Kristin Chenoweth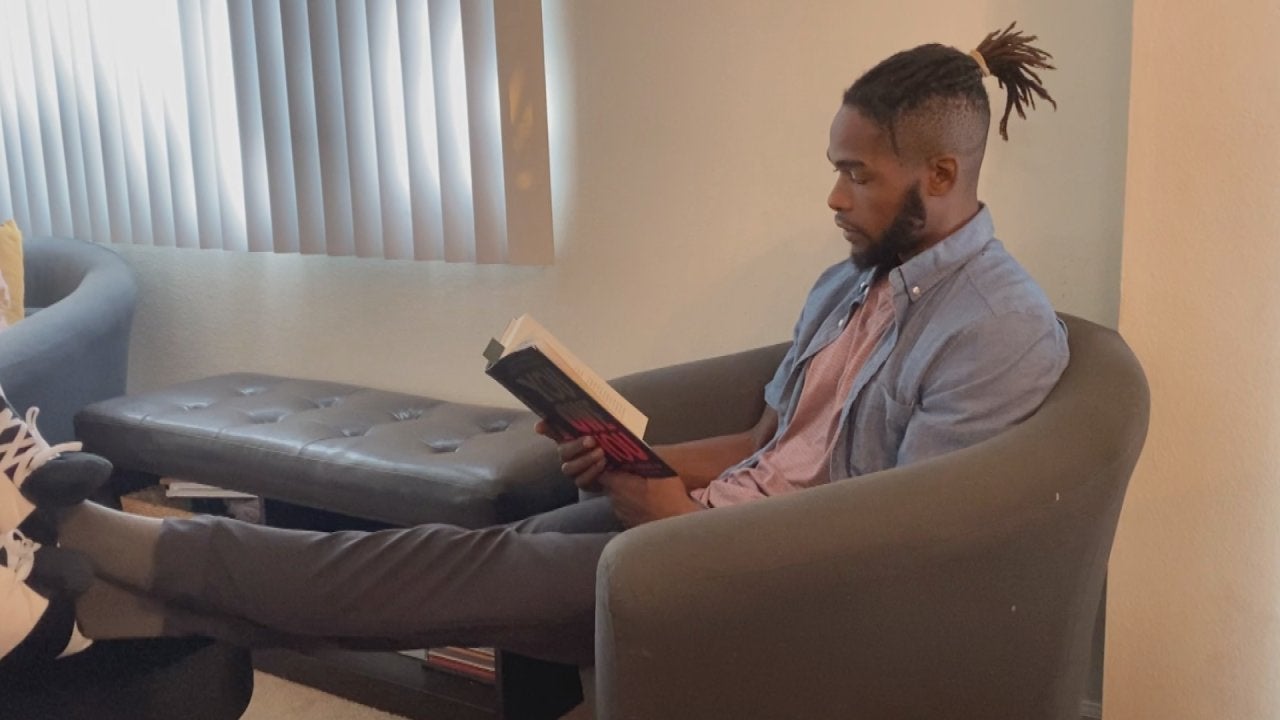 "What's up? I can't read"—Unlikely TikTok Hero Opens About Learn…
The holidays are right around the corner, and you know what that means: It's time to get cooking!
But while we all may have this picture-perfect vision of executing a flawless, 10-course get-together with DIY centerpieces, the reality is… things can get at little crazy. Hours at the stove, late-night food store trips, maybe even a small house fire (even Rachael has them!).
If this sounds like you, then you've come to the right place.
We've compiled a list of our favorite one-pan meals that roast together on a single sheet pan so can have an awesome dinner without the fuss -- or dirty dishes.
Scroll to see 13 one-pot or -pan dinner ideas!
Clodagh McKenna's One-Pan Chicken Kiev With Cheddar Crumb



Dinner with a surprise inside? That's the key to our lass' latest chicken recipe, which also calls for cheddar and herb-enhanced breadcrumbs. How's that for delicious?
Clodagh McKenna's One-Pot Spice Chicken and Coconut With Raisins and Almonds


Sugar and spice? Yes, please! This one-pot plate mixes cumin with coriander, chili powder, cinnamon and raisins.
Clodagh McKenna's One-Pan Roast Pro With Apples and Blackberries


If you needed further proof that pork and fruit are great partners, here you go! Clodagh pairs pork loin with an apple and blackberry sauce, topping it all off with a healthy dose of cinnamon. Sounds about right for the season!
Clodagh McKenna's Butternut Squash, Pecan and Ricotta Cheese Tart


Clodagh layers sheets of filo pastry and brushes each one with butter so that when they bake, they get golden and crispy. For the filling, she whisks together eggs, ricotta, and parmesan cheeses with some heavy cream. If you want to make this during the warmer months, try making it with asparagus instead! The best part is, you could assemble this the night before and bake right before you want to serve.

Clodagh McKenna's Ginger-Honey Ham with Christmas-Spiced Plums



This recipe, like the one above, is one-and-done! The fragrant spices used for this ham's glaze are perfect for the holiday season and it smells amazing! Scatter the spiced plums around the same baking sheet the ham is on, and when it's all finished, you'll not only have a beautiful meal, but it's going to taste incredible!

Clodagh McKenna's Orange-Star Anise Rice Pudding



Clodagh makes this dessert every winter in Ireland, and if you're a rice pudding lover, you had better try this recipe! The golden raisins, star anise and fragrant orange zest make this version extra special for the holidays. It's sure to become your new family favorite.

Clodagh McKenna's Pork Loin Filled with Butternut Squash, Hazelnuts and Sage on Whole Shallots



Clodagh McKenna stuffs a raw pork loin with squash, hazelnuts, sage, red onion, breadcrumbs and melted butter. Tie it up, toss it on a baking sheet and let it roast! The best part is, you'll only have to clean the cutting board and the sheet pan it's roasting on.

Roast Squash and Chicken Thighs



Who can say no to an easy chicken dinner? After a busy workday, the last thing we want to do is stress over dinner for the family. Just throw some slices of squash on a sheet tray and put the seasoned chicken on top, cook and done. Yep, it really is that simple.

Josh Capon's Roasted Garlic, Lemon and Thyme Chicken with Root Vegetables



Money can be tight this time of year, so chef Josh Capon shared his cheap and cheerful go-to chicken dinner. If you have any chicken leftover, you can roll that over into chicken soup or chicken salad for lunch the next day!

Zucchini Tart Scarpaccia



This dinner is meat-free, hearty, and easy to make! The most effort required is slicing the zucchini.

Ayesha Curry's Upright Roasted Chicken



This pretty chicken dinner is perfect for a weeknight or for entertaining a crowd. Supermom Ayesha Curry fills a bundt pan (you can use a sheet pan instead if you don't have one) with root veggies, places the chicken on top and lets it all roast.

Kielbasa Nachos with Beer Cheese and 'Kraut



Nachos -- everyone loves them. This recipe is perfect as an appetizer for the holidays or even dinner on a busy school night. Either way, it'll be a hit!

Clodagh McKenna's Fennel-Crusted Pork Chops on Roasted Apples and Spiced Red Cabbage



Another can't-go-wrong holiday one-sheet dinner from our girl Clodagh McKenna. She covers pork chops with fennel and olive oil, then places them on a sheet pan on top of a red cabbage and apple medley. Make this for any holiday you want and you're guests will beg for seconds (and you could totally make seconds because it's so easy to make!)

MORE:
9 Festive and Mouthwatering Appetizers to Serve at Your Holiday Gathering
Rachael Reveals an Easy Way to Entertain Guests
Anne Burrell Reveals No-Fail Party Menu Math