Thanksgiving Pecan Pie With Leaf Crust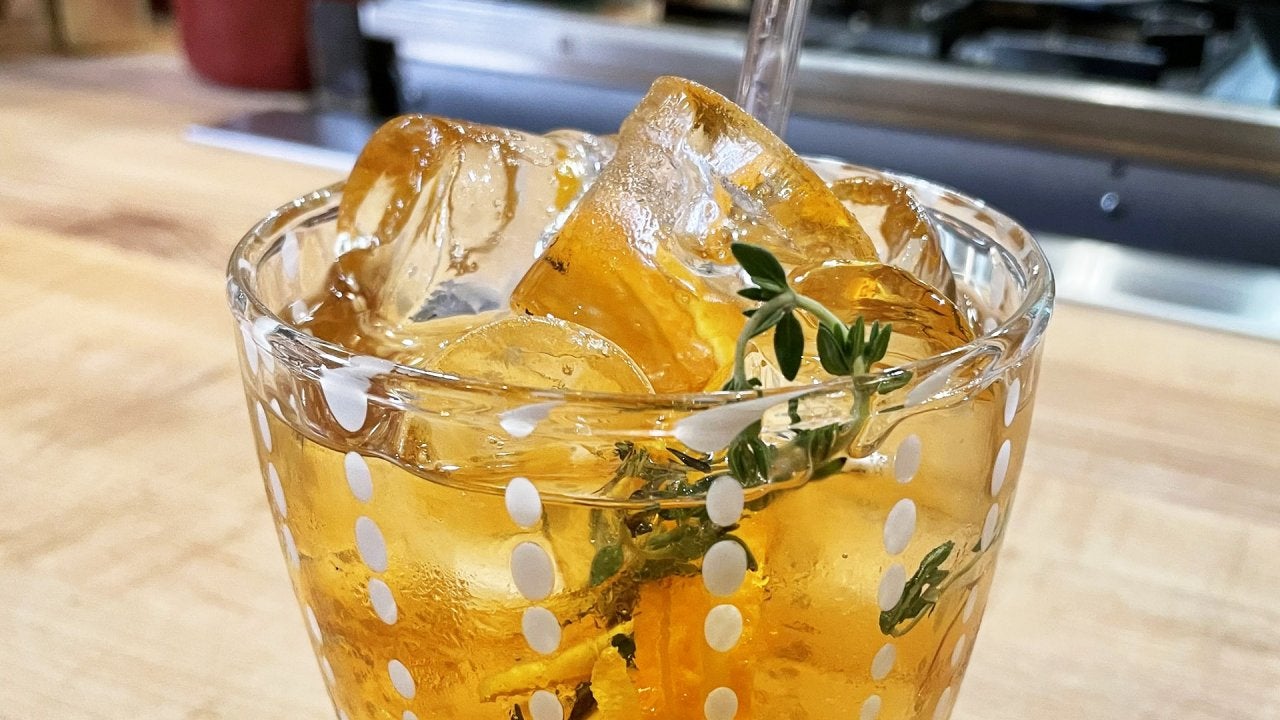 How to Make a Vermouth Spritz | John Cusimano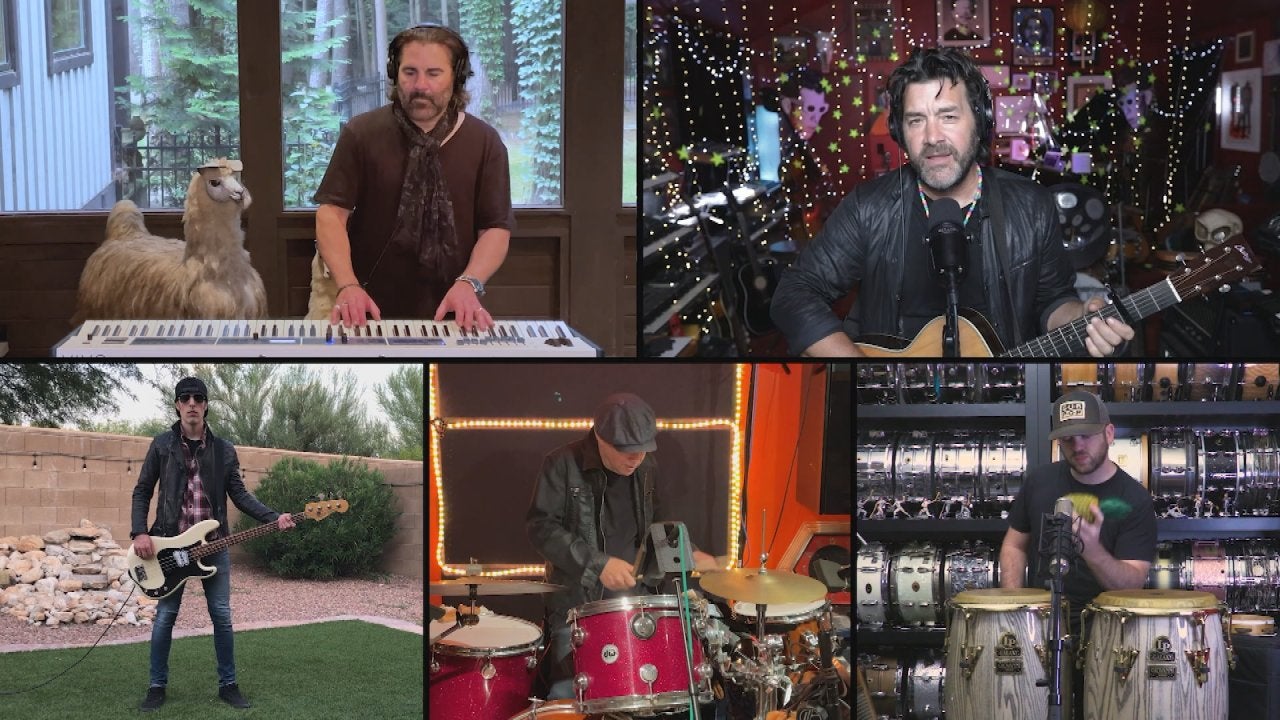 Stop Everything and Listen to "Buongiorno Baby"—the Song John Co…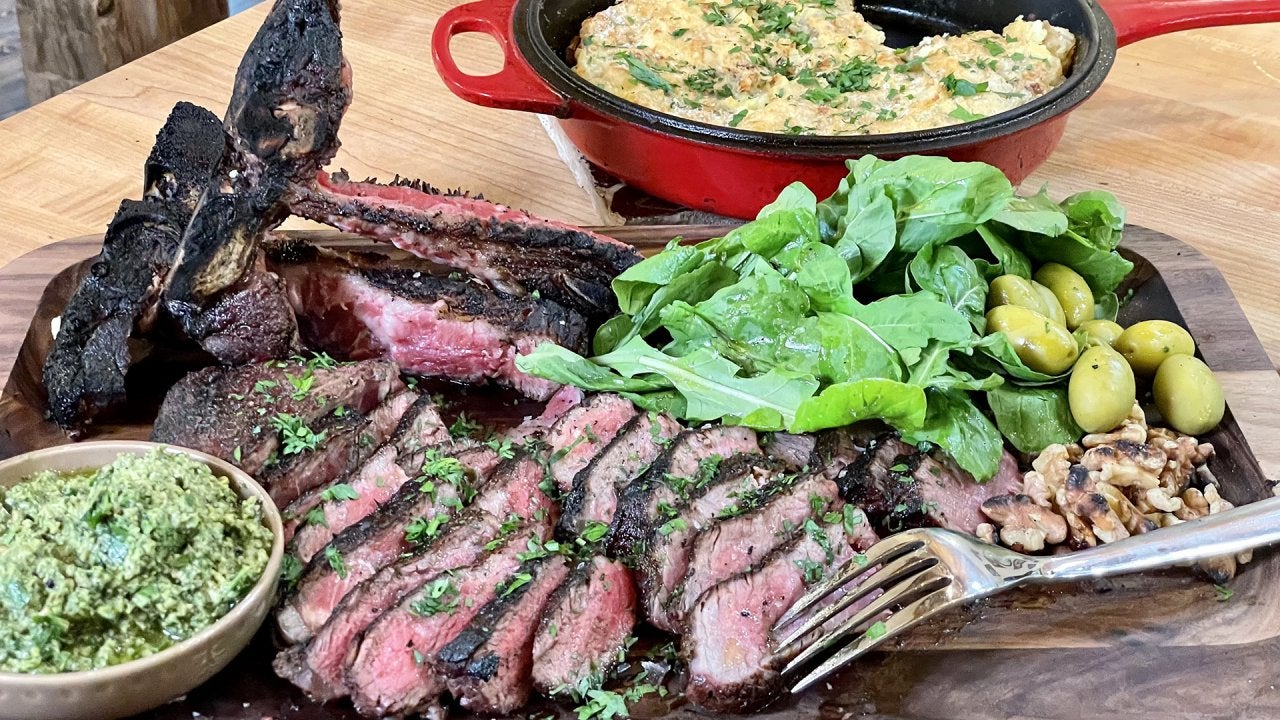 How to Make Bistecca (Porterhouse) with Walnut Salsa Verde and C…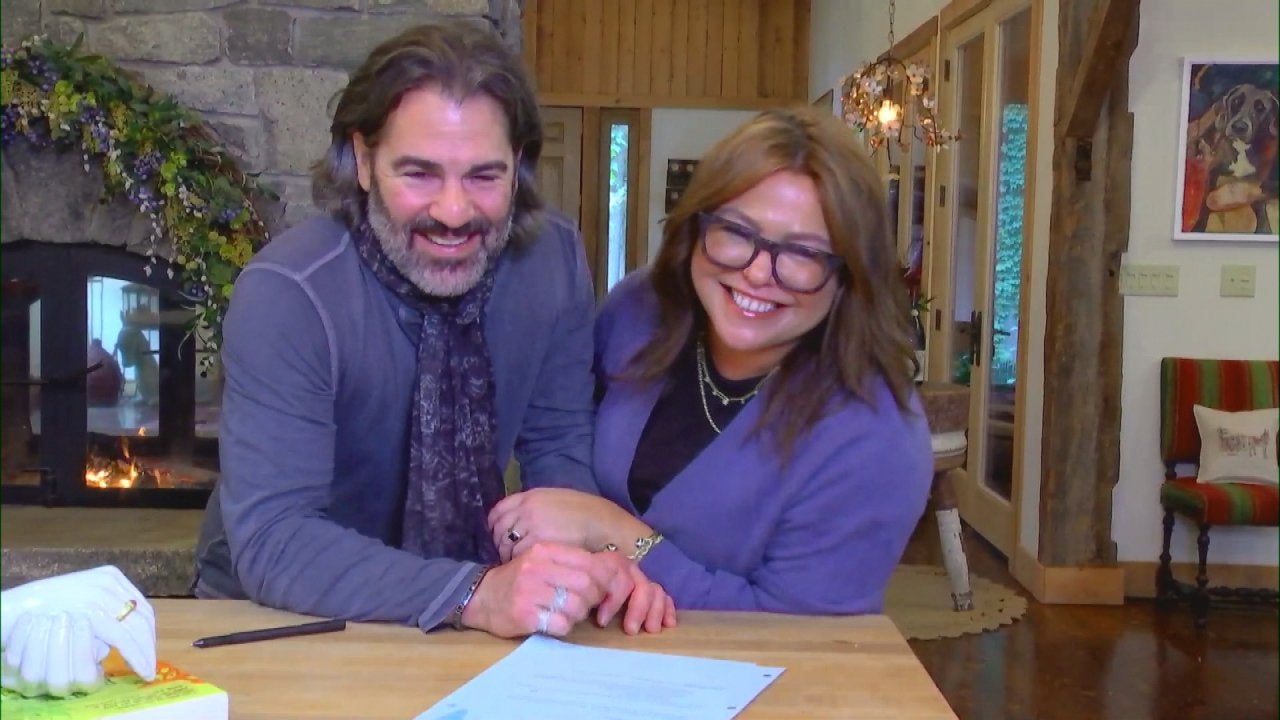 Rachael Reveals Her Favorite Place to Eat in Tuscany, Italy | Q …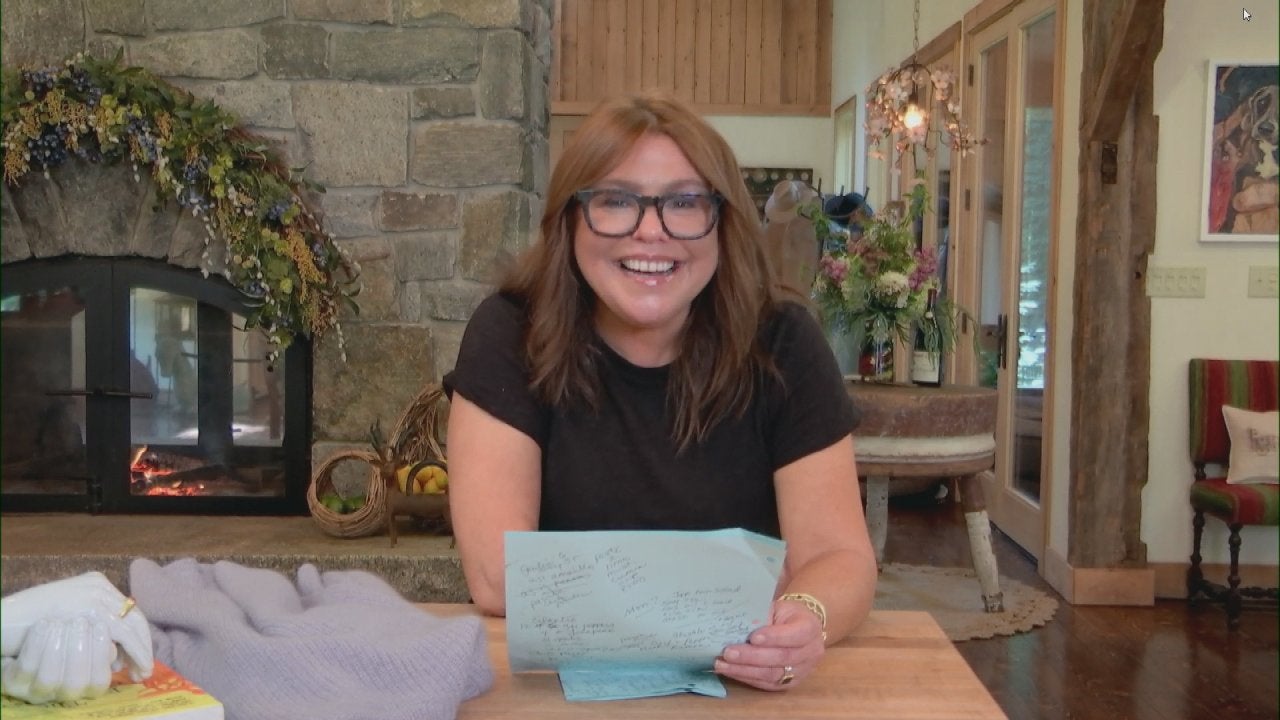 What's In Our Meal Bag? 3 Sweet Stories from Viewers Who Tried R…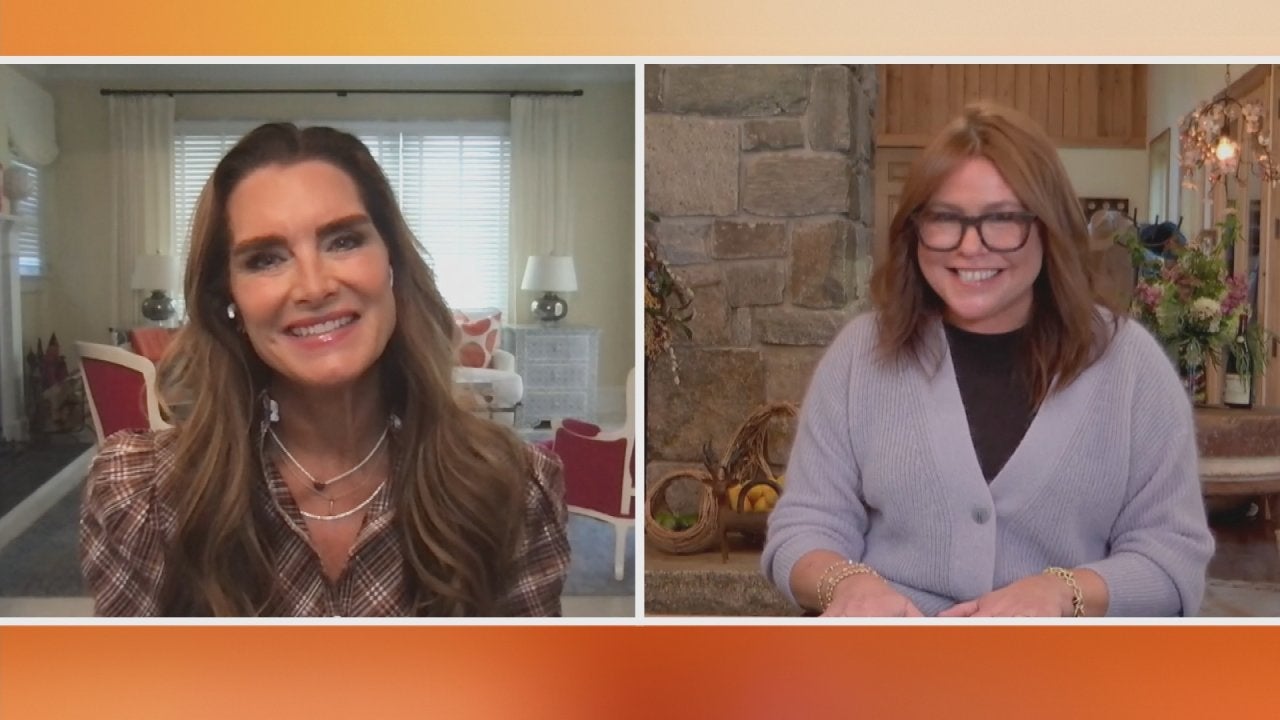 Brooke Shields Tearfully Recounts Devastating Accident + Leg Inj…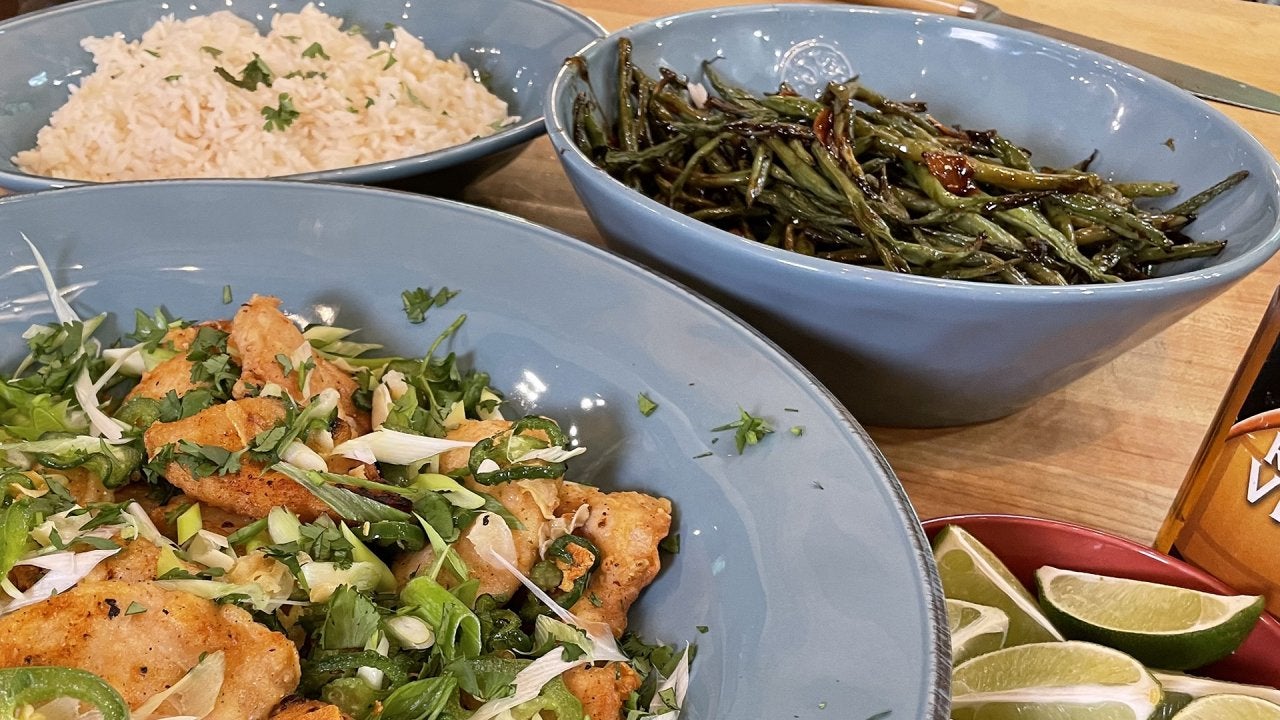 How to Make Roasted Honey-Soy Green Beans | Rachael Ray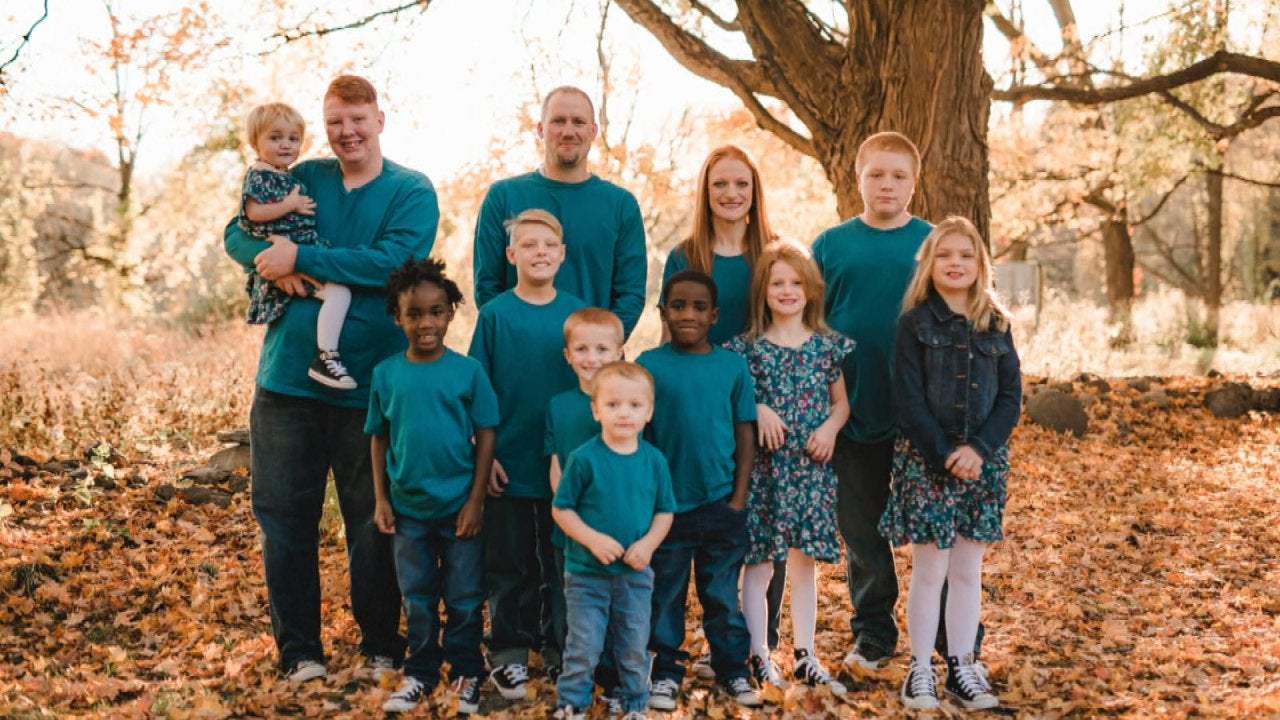 We Surprise a Mom of 10 (Including 6 Foster Kids!) Who Works So …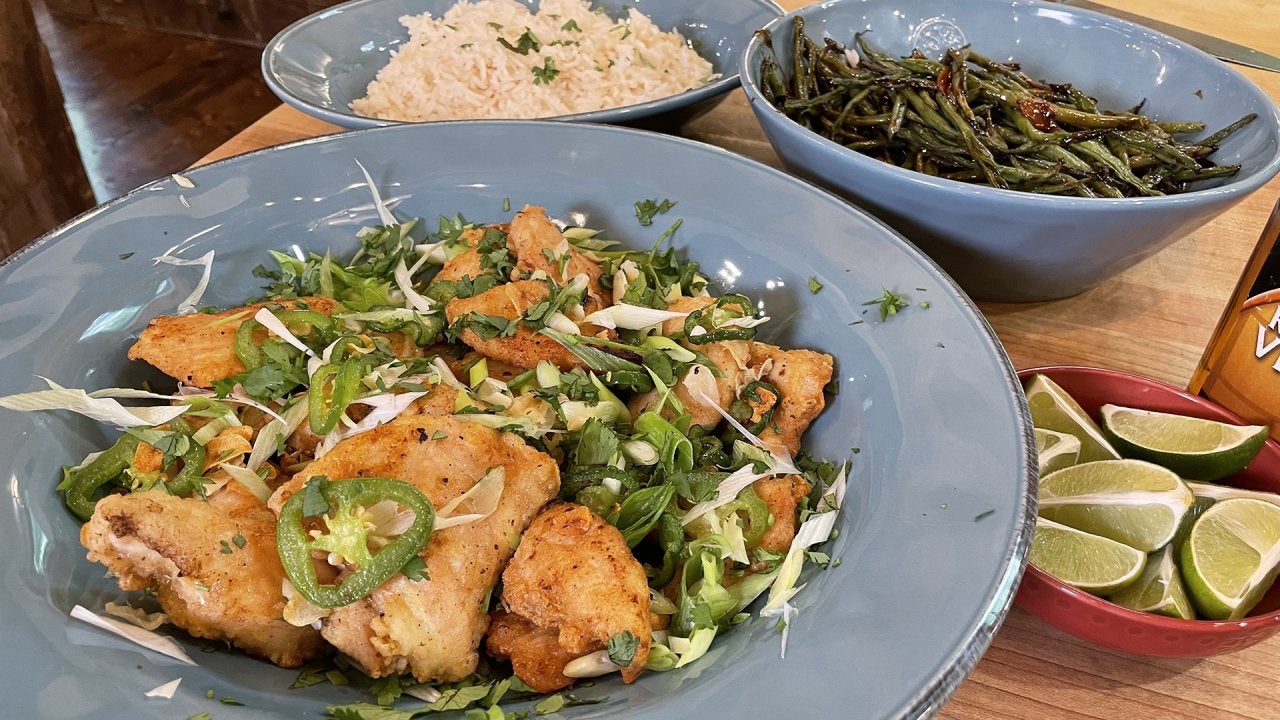 How to Make Salt 'n' Pepper Pork or Chicken | Rachael Ray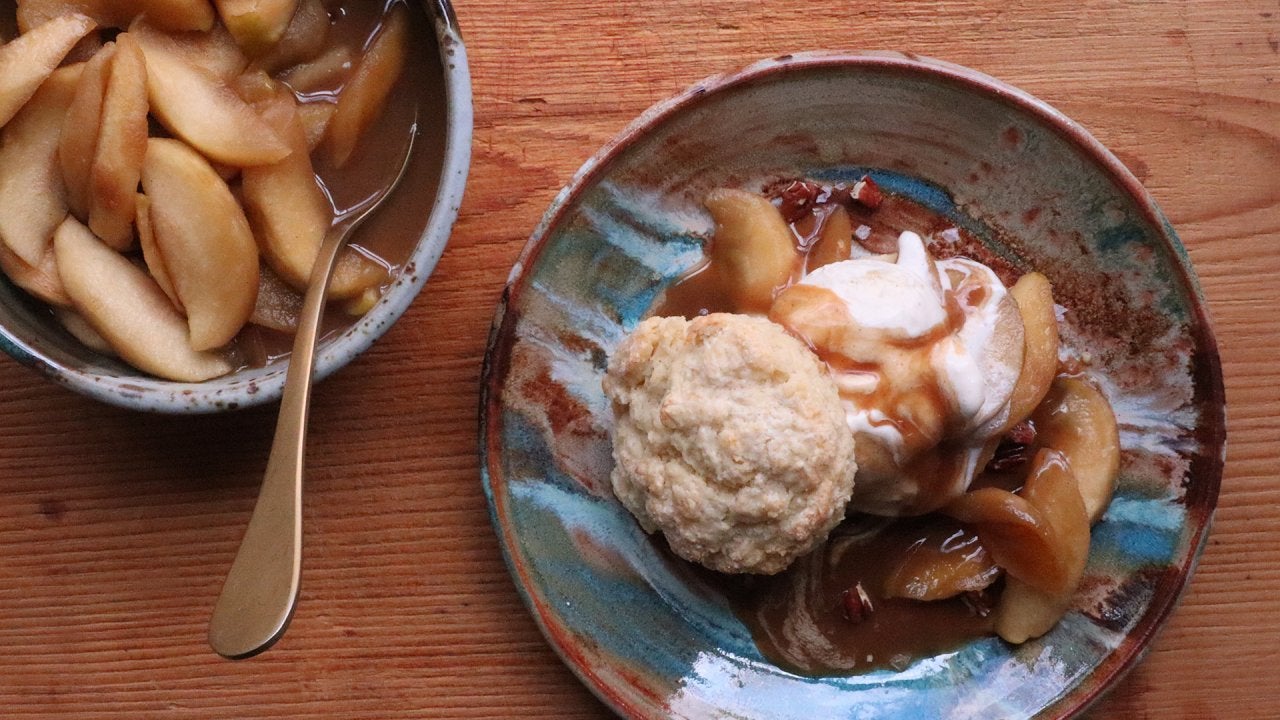 How to Make Caramel Apple Shortcakes | Grant Melton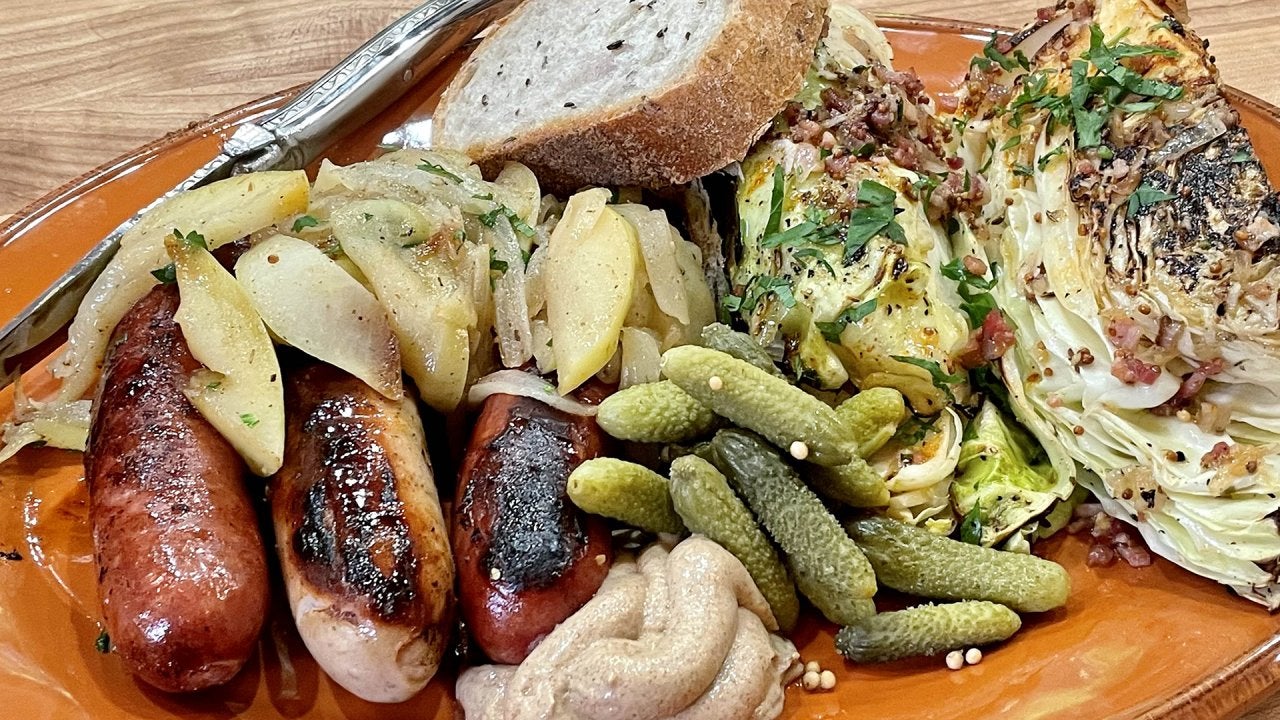 How to Make Sausages with Apples and Onions & Charred, Spiced Ca…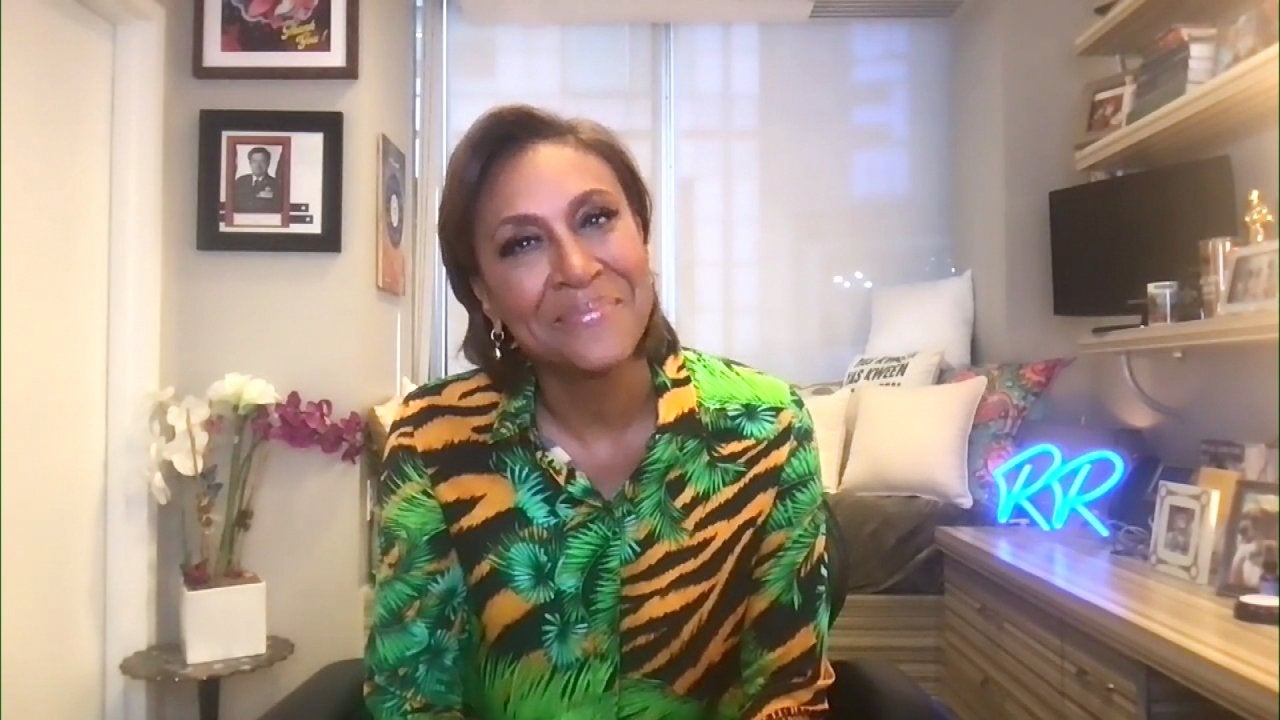 Robin Roberts Tearfully Recalls the Emotional Moment Her Sister …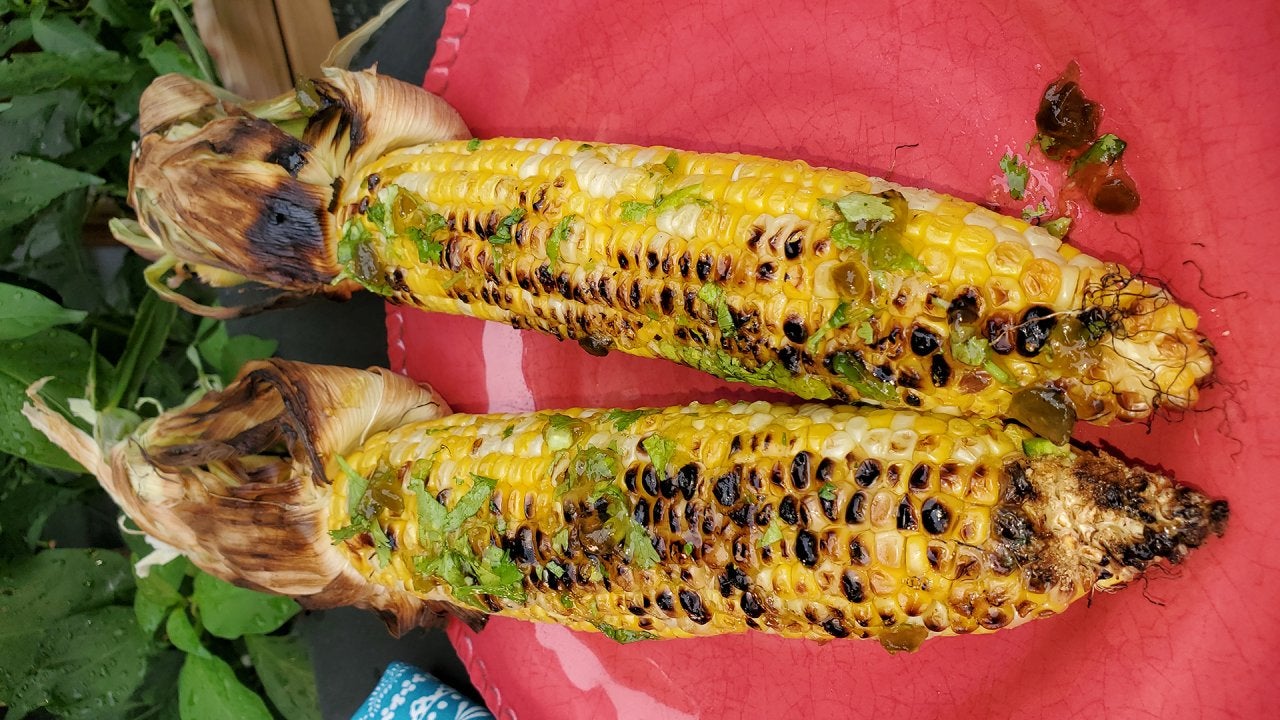 How to Make Easy Grilled Corn with Jalapeño Cilantro Glaze | Sun…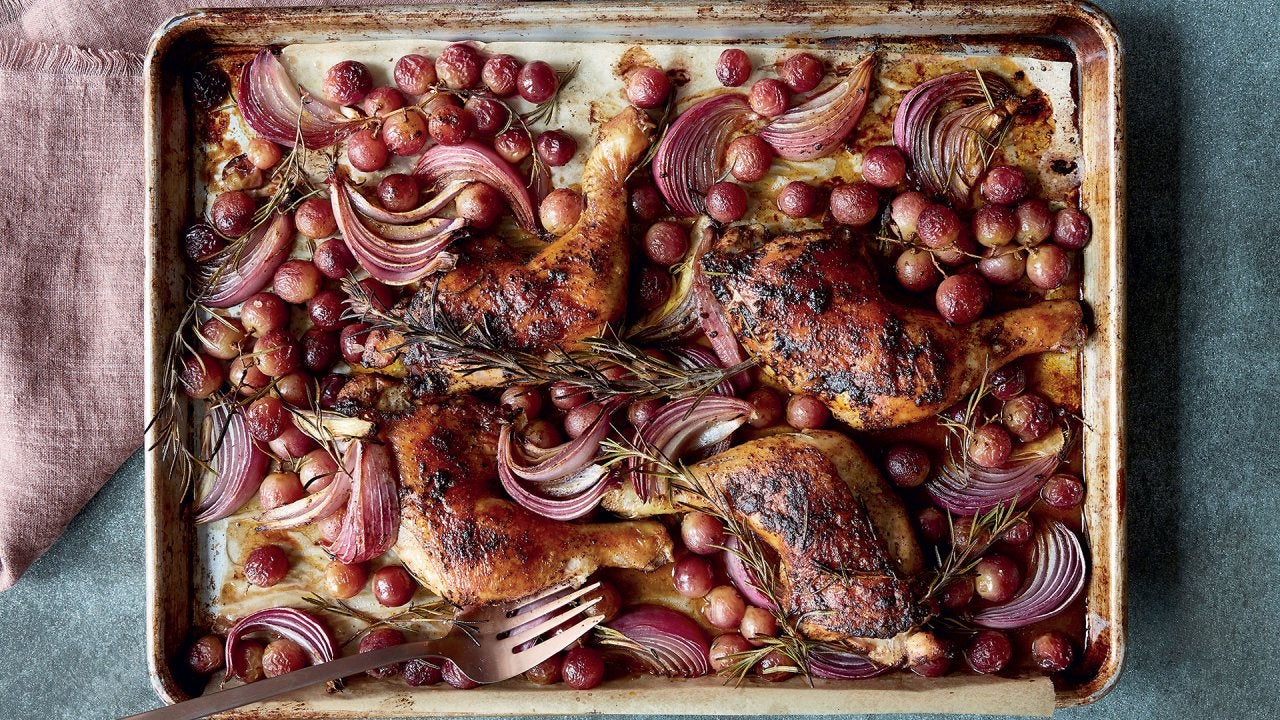 How to Make Sheet Pan Chicken with Rosemary & Grapes | Queer Eye…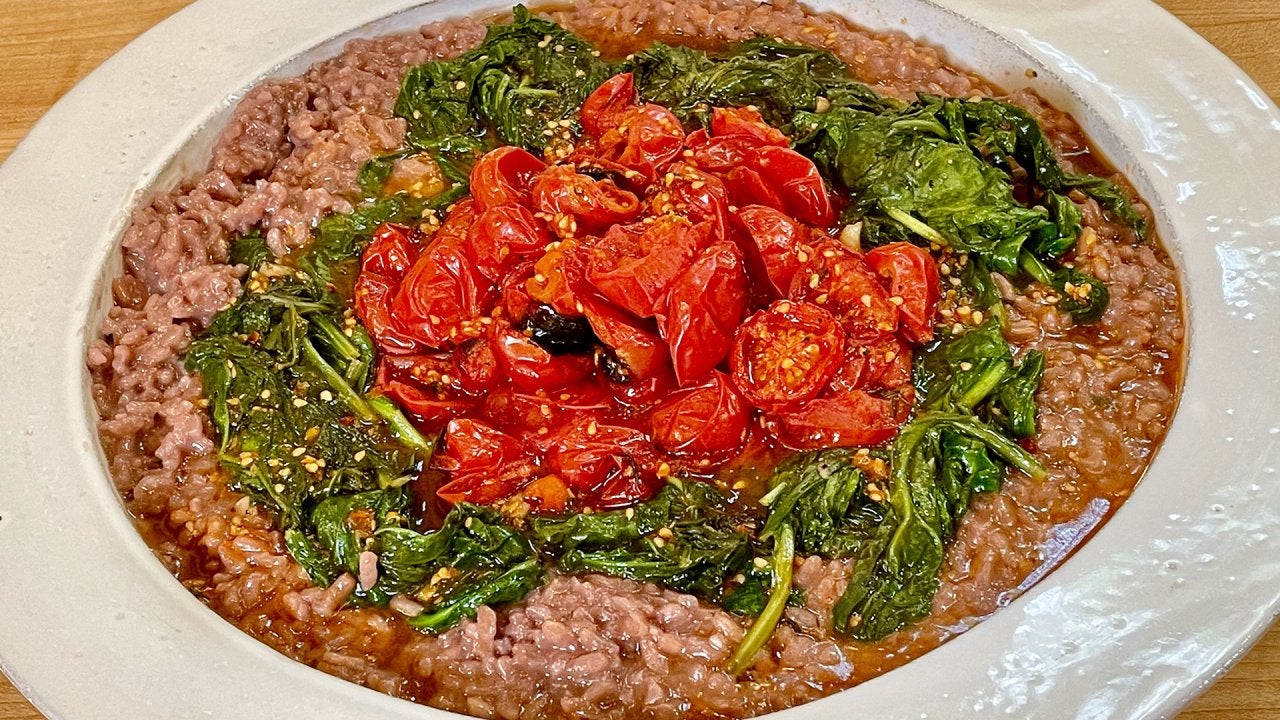 How to Make Chianti Risotto with Garlicky Spinach and Oven Charr…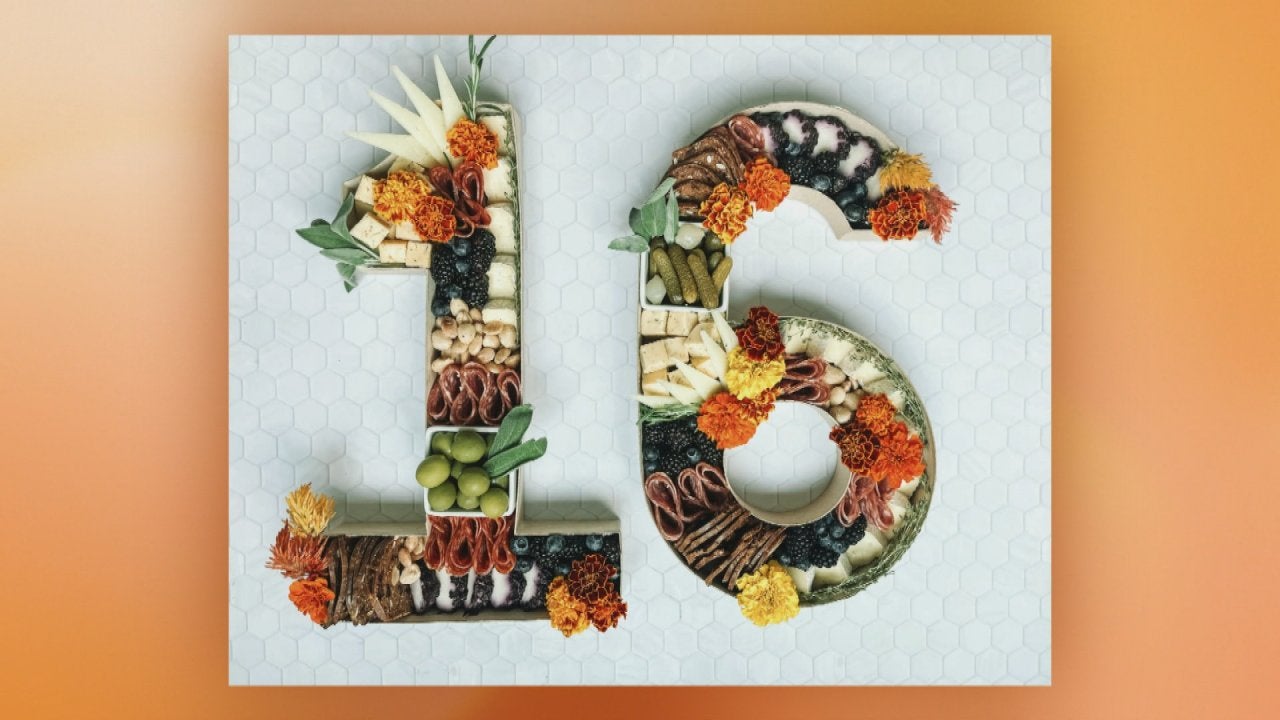 Feast Your Eyes on Our Savory 16 Charcuterie Board + We Promise …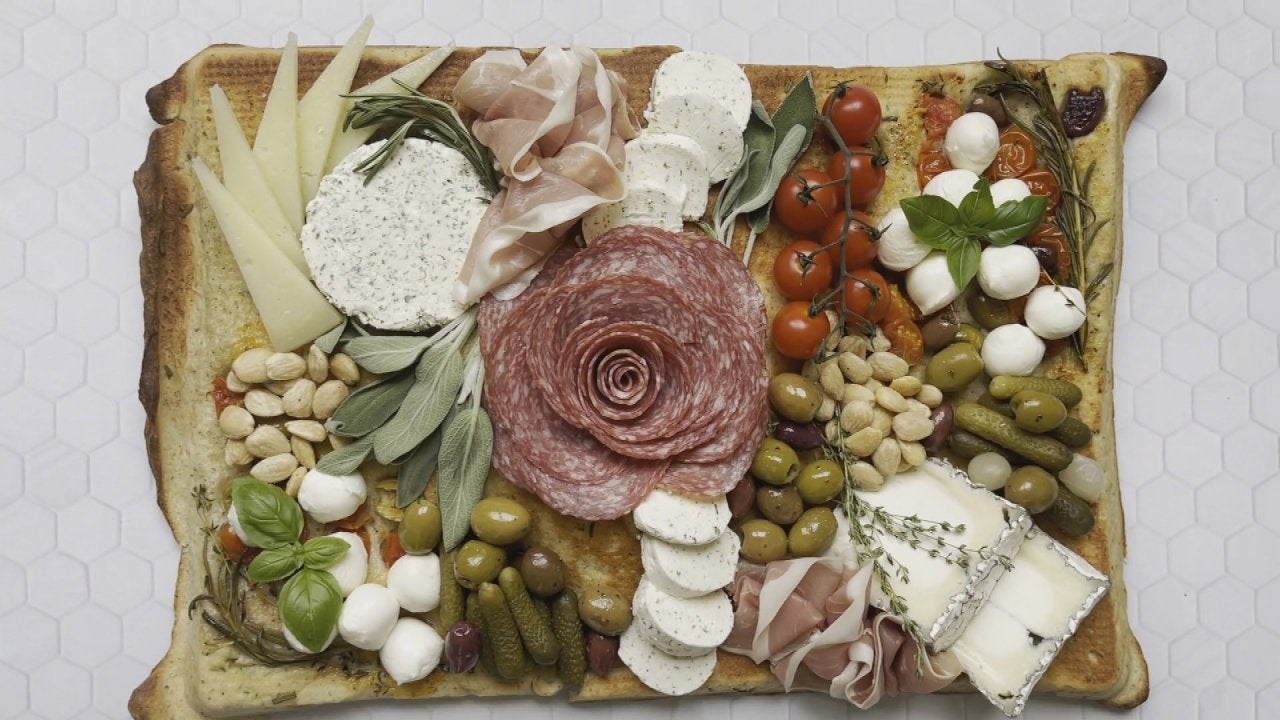 How to Make an Edible Cheeseboard With Focaccia for Your Next Pa…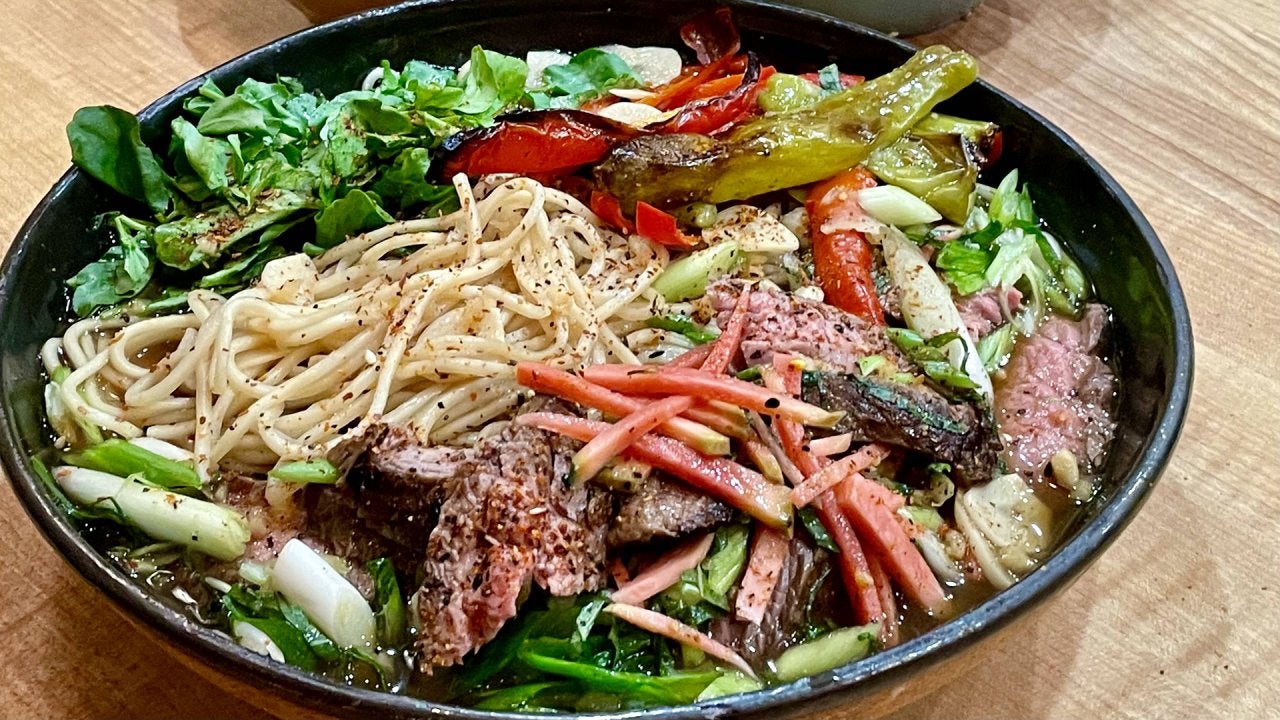 How to Make Miso Ramen with Steak, Japanese-Style Tomato Salad +…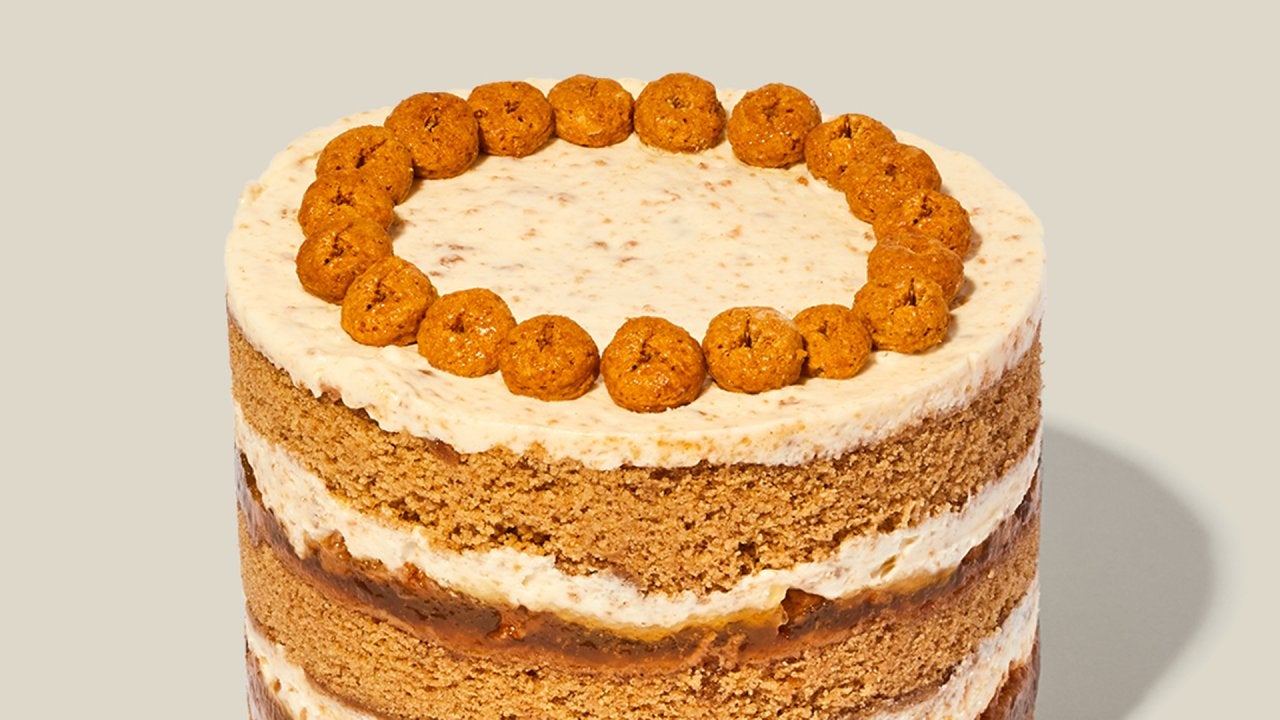 How to Make Apple Cider Doughnut Cake | Milk Bar's Christina Tosi
"This one is my husband's favorite. And you can see why: the brown sugar, bourbon and butter give this pie the most amazing flavor. And you won't believe how easy it is to make – you just need one bowl and something to stir with! My kind of recipe!"
Ingredients
1 9-inch pie crusts
3 eggs, large
1 cup brown sugar, packed light
1 cup corn syrup, light
1 tablespoon vanilla extract
2 tablespoons bourbon, (plus more for drinking!)
2 tablespoons unsalted butter, melted and cooled
2 cups pecan halves
For serving: heavy whipping cream, bourbon, sugar, vanilla extract
Preparation
Preheat oven to 425°F. Fit a pie crust into a 9-inch pie plate then place in the freezer for about 30 minutes while you make the filling. (Freezing the pie crust will help the butter stay cold and firm, and thus help the crust hold its shape during the initial baking.)

Place eggs, brown sugar, corn syrup, vanilla and bourbon in a large bowl. Add melted butter and stir until well-combined. Stir in pecans.

Remove pie crust from freezer. Pour filling into pie crust and place pie pan on a baking sheet. (This will make it easier to move the pie to the oven without squashing the crust with your oven mitt!)
Cover the edges of the pie with a pie shield. (Pie shields cost about $8 for a nine inch shield – kind of pricey but totally worth it! I never bake a pie without one. The pie shield will keep the edges of the crust from burning while the inside of the pie cooks. The shield also helps the edge keep its shape – so the crust doesn't sag down below the pie plate. If you don't have a pie shield, you can easily make your own with aluminum foil for just about free!)
Bake the pie for 15 minutes with pie shield over crust. Reduce heat to 350°F for 20 minutes; remove pie from oven and take off pie shields.
Add decorations* to the pie, carefully laying each cutout on the pie. Do not let cutouts hang over the edge because they will sag as the pie finishes baking.
Return pie to oven. Bake pie, uncovered, for 25-30 more minutes. If at any point your crust or decorations start to look too brown, put the pie shield or a piece of aluminum foil back around the edges to protect the crust.
Remove pie from oven. Cool before serving, as the filling will continue to firm up as it cools (making it easier to cut and serve).
Whip heavy cream until stiff peaks form. Add sugar, vanilla and bourbon to taste. Serve a big spoonful with each slice of pie.
*For decorations
: If you want to make decorations for your pie, you will need to make a second pie crust. You may have some leftover, but better to have too much than too little. Make sure the dough is rolled out fairly evenly, about 1/8-inch thick, and is not stuck to your rolling surface. (Add flour underneath if needed.) Using cookie cutters or stampers, cut out shapes that you want to add to the top of the pie. If you are having trouble removing the cutouts from the cutters, dust the cutters with a bit of flour. Place the cutouts on a parchment-lined baking sheet and refrigerate for 15 minutes. (Cutouts are easier to handle if cold and firm.)
To paint the decorations, set out several small bowls and a jar of water. Place 5-6 drops of Wilton's Gel Food Coloring in each bowl. For fall leaves, use red, yellow, green and orange. Add a few drops of water to each bowl with the food coloring. Remove cutout decorations from refrigerator and leave on parchment-lined baking sheet. Using a small, clean paintbrush, dip the brush in the slightly-watered-down food coloring and paint the leaves. Refrigerate leaves until ready to use (i.e., after the pie has cooked for 35 minutes and has about 25-20 minutes of bake time remaining).
For more of Marie's recipes, visit Cocina Marie!
More Info