How to Make Budget-Friendly Sweet 'n' Sour Chicken With Chow Mei…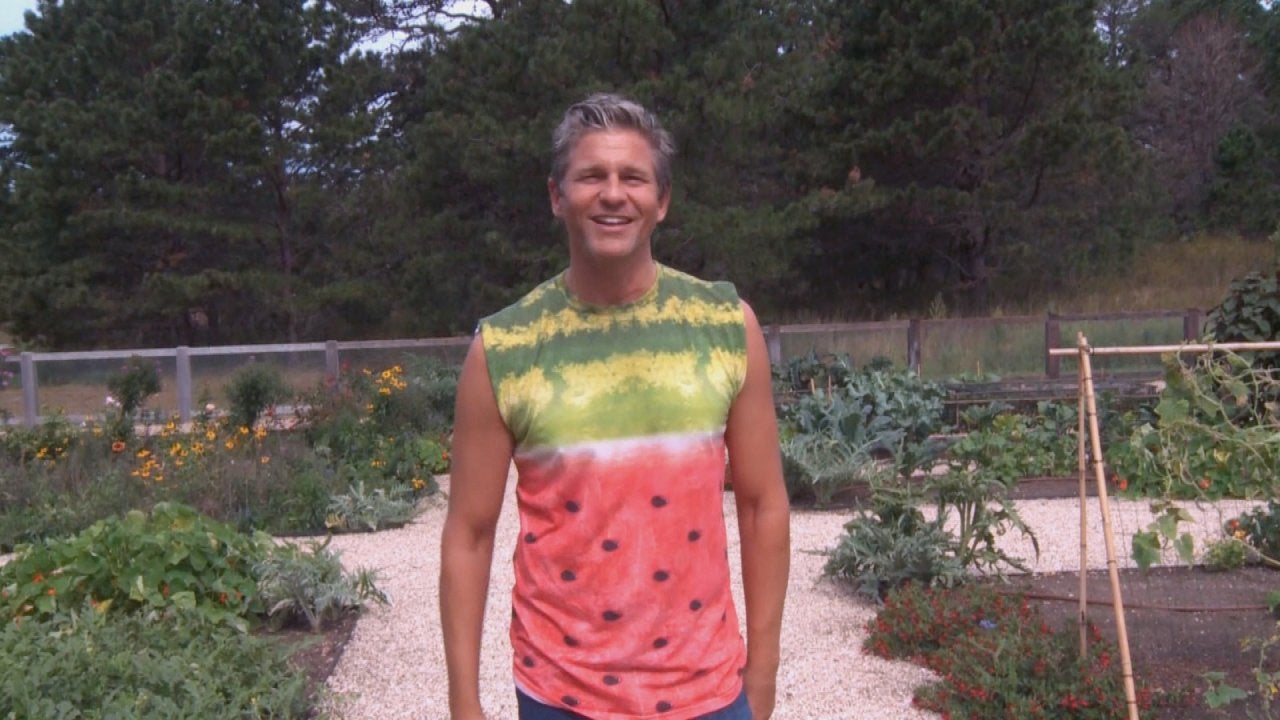 Come Tour David Burtka and Neil Patrick Harris' STUNNING Home Ga…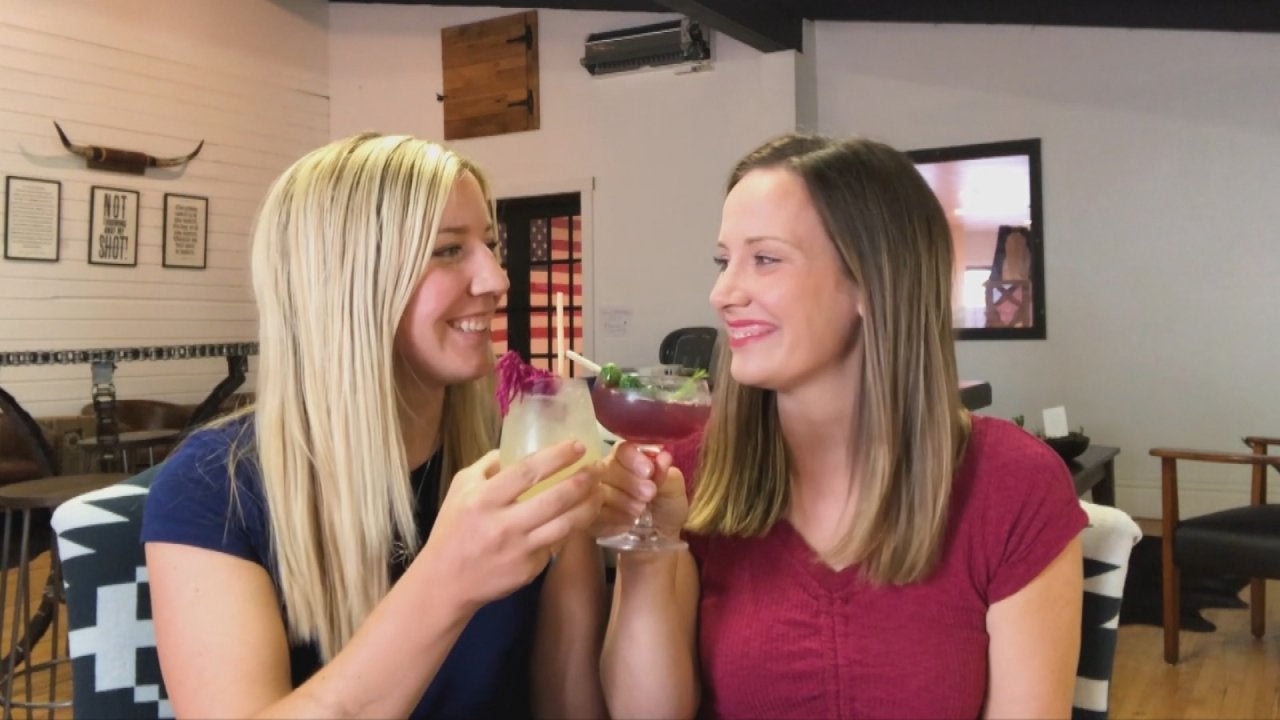 Farm to Cocktail? These Girls Got You! Say Hello to the Simple G…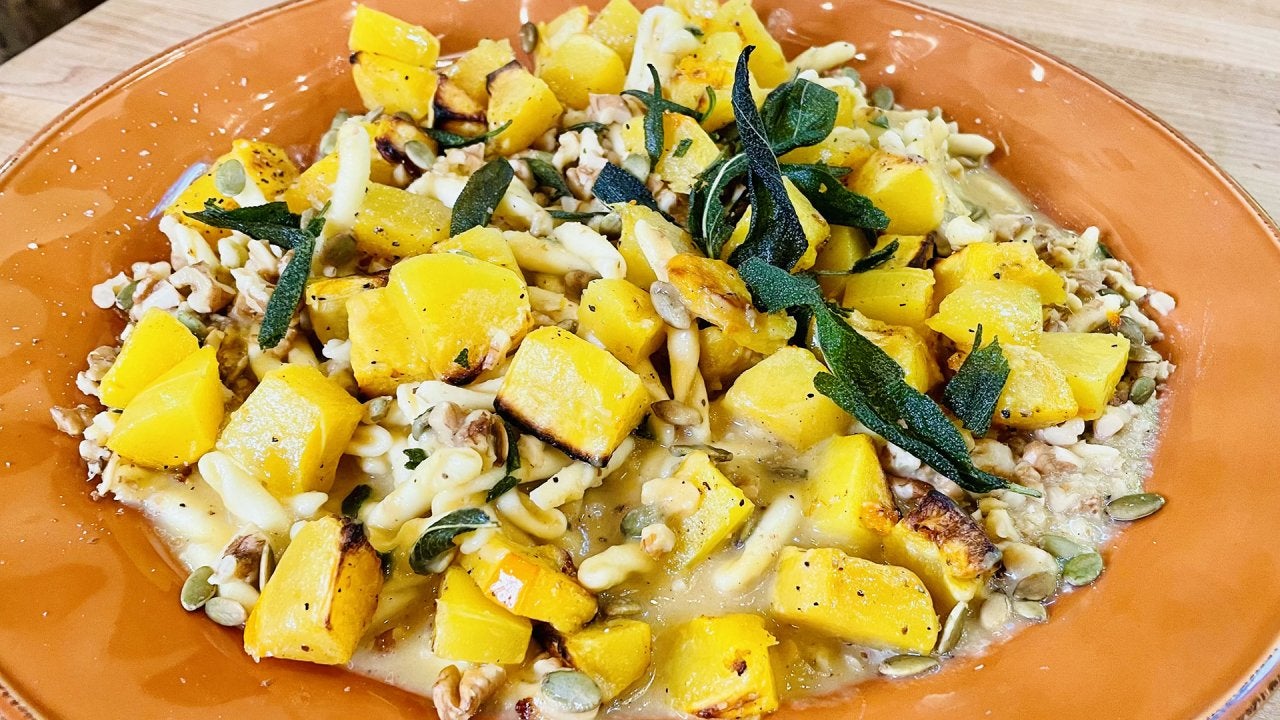 How to Make Pasta with Pumpkin, Brown Butter, Crispy Sage and Nu…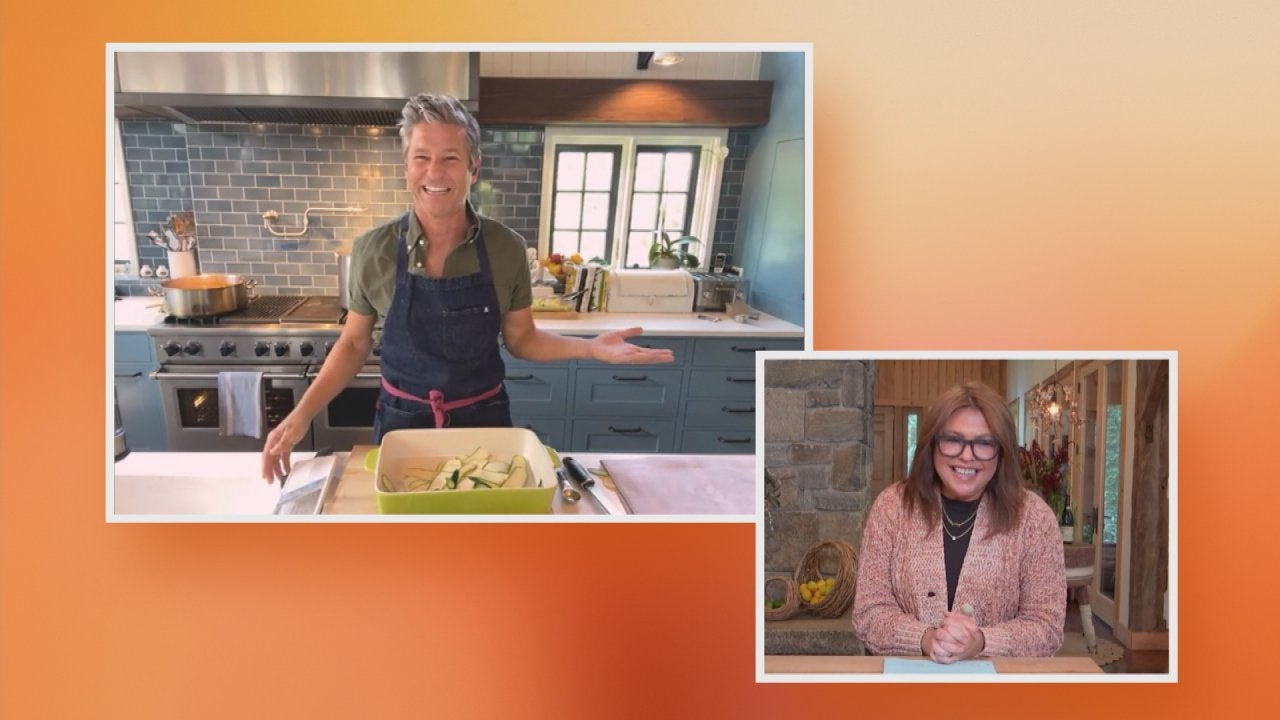 How to Make Raw Zucchini Salad | David Burtka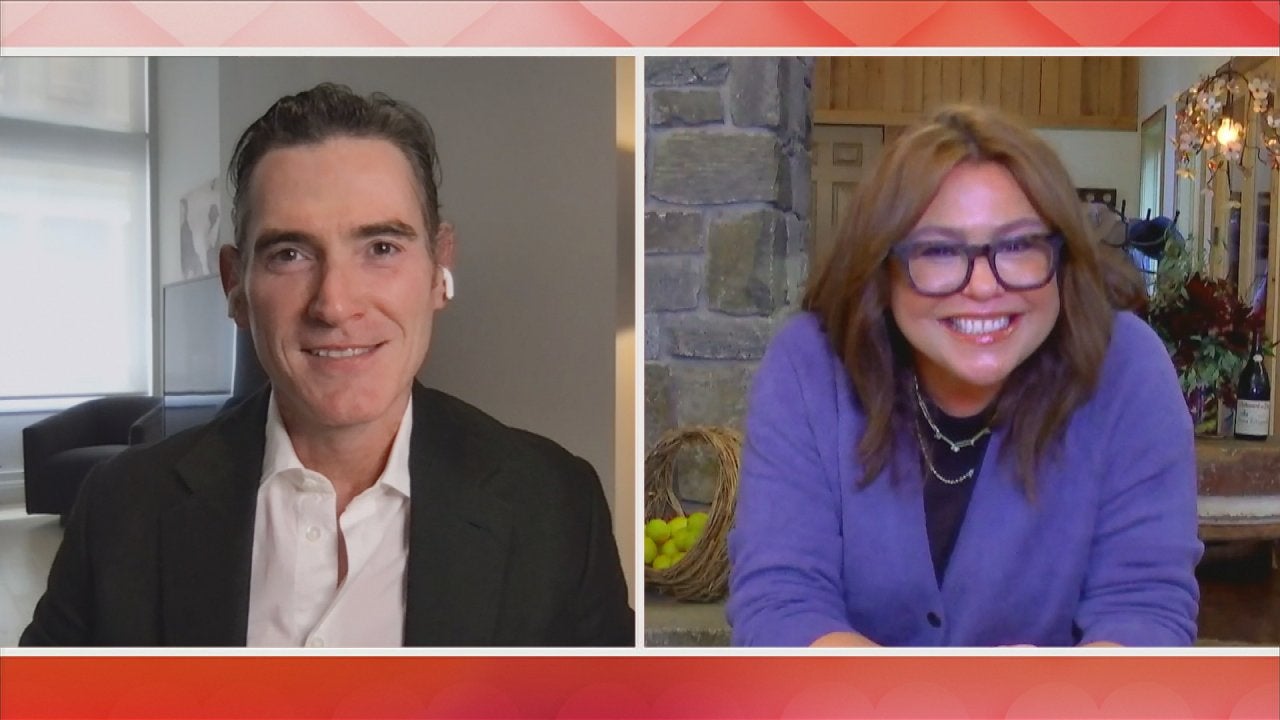 Rachael's Reaction to Billy Crudup's Preview of "The Morning Sho…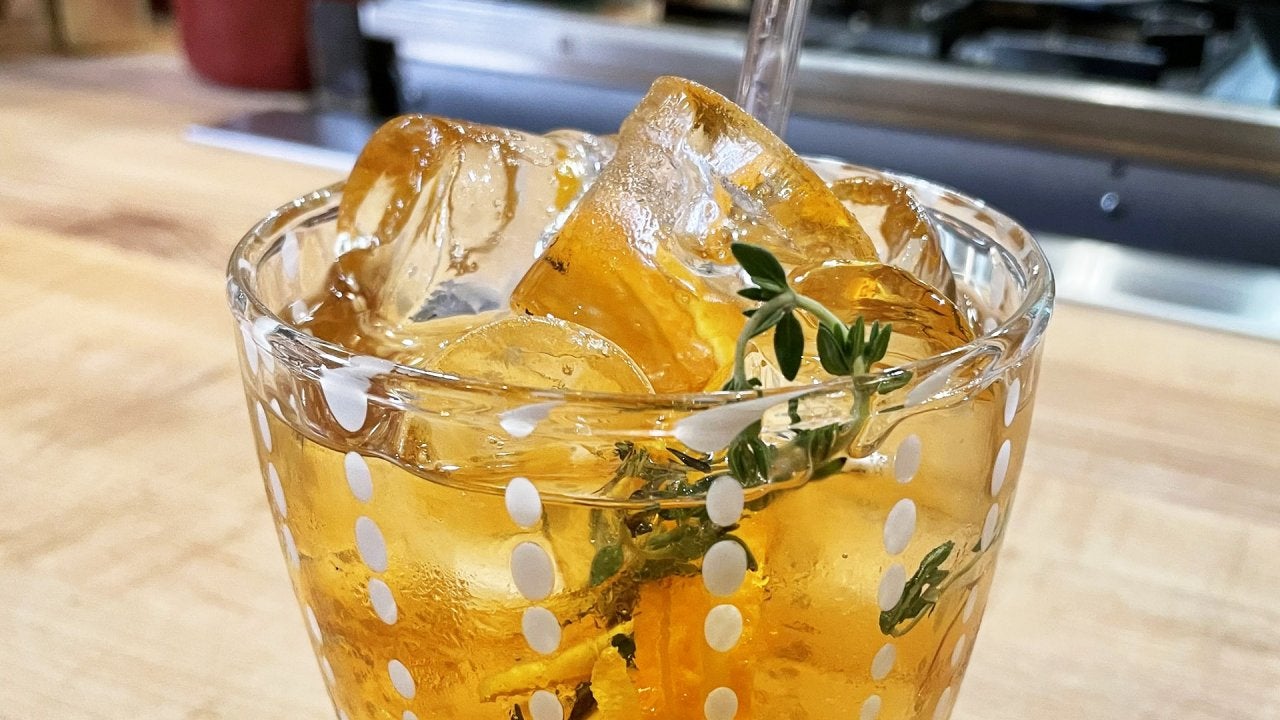 How to Make a Vermouth Spritz | John Cusimano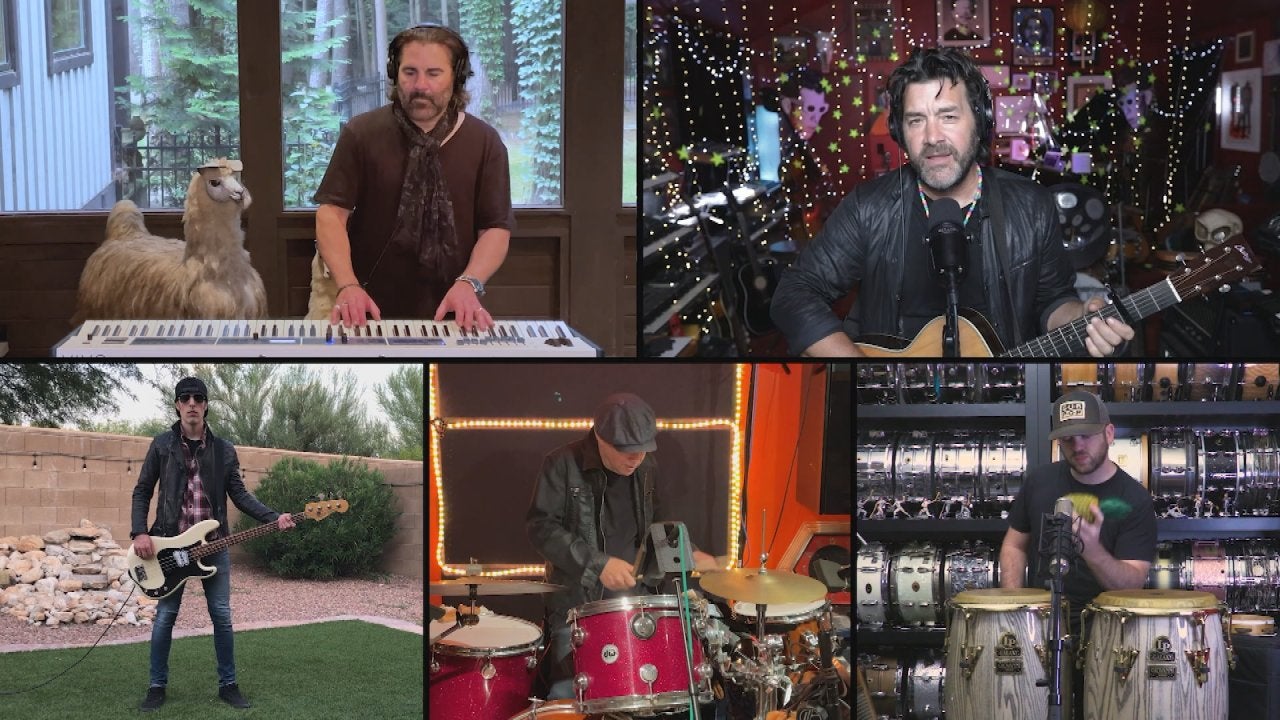 Stop Everything and Listen to "Buongiorno Baby"—the Song John Co…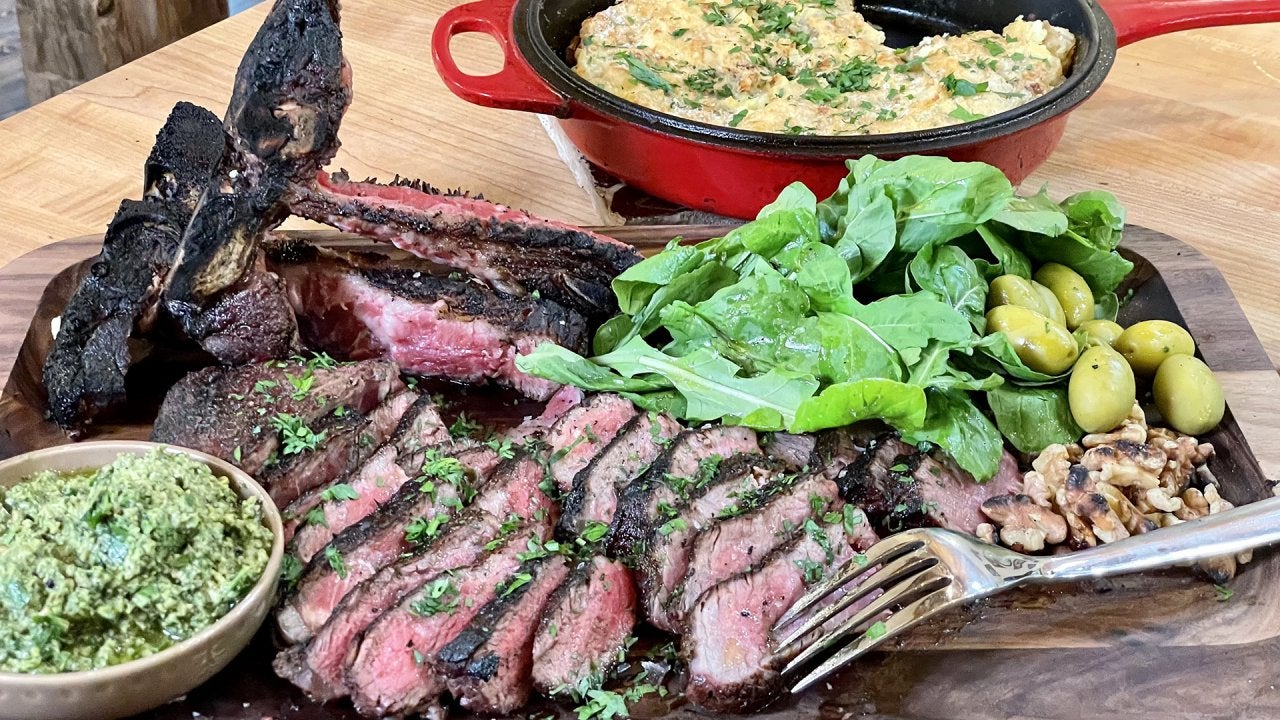 How to Make Bistecca (Porterhouse) with Walnut Salsa Verde and C…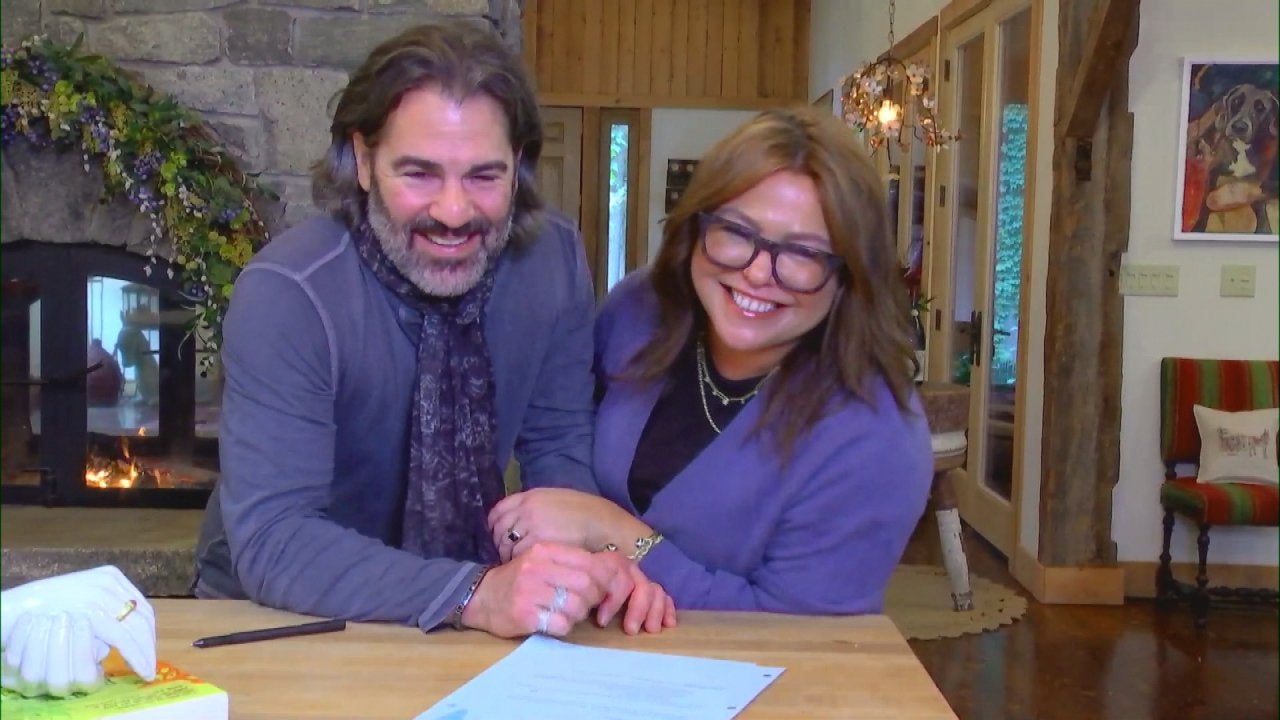 Rachael Reveals Her Favorite Place to Eat in Tuscany, Italy | Q …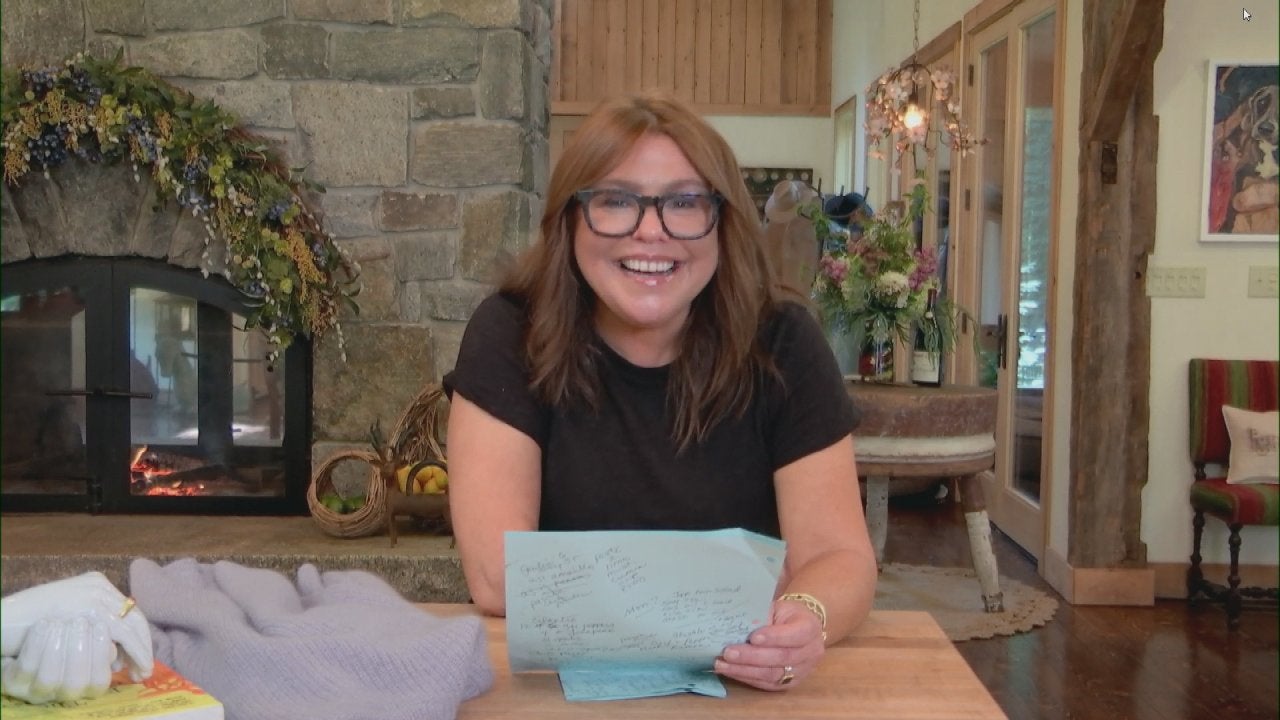 What's In Our Meal Bag? 3 Sweet Stories from Viewers Who Tried R…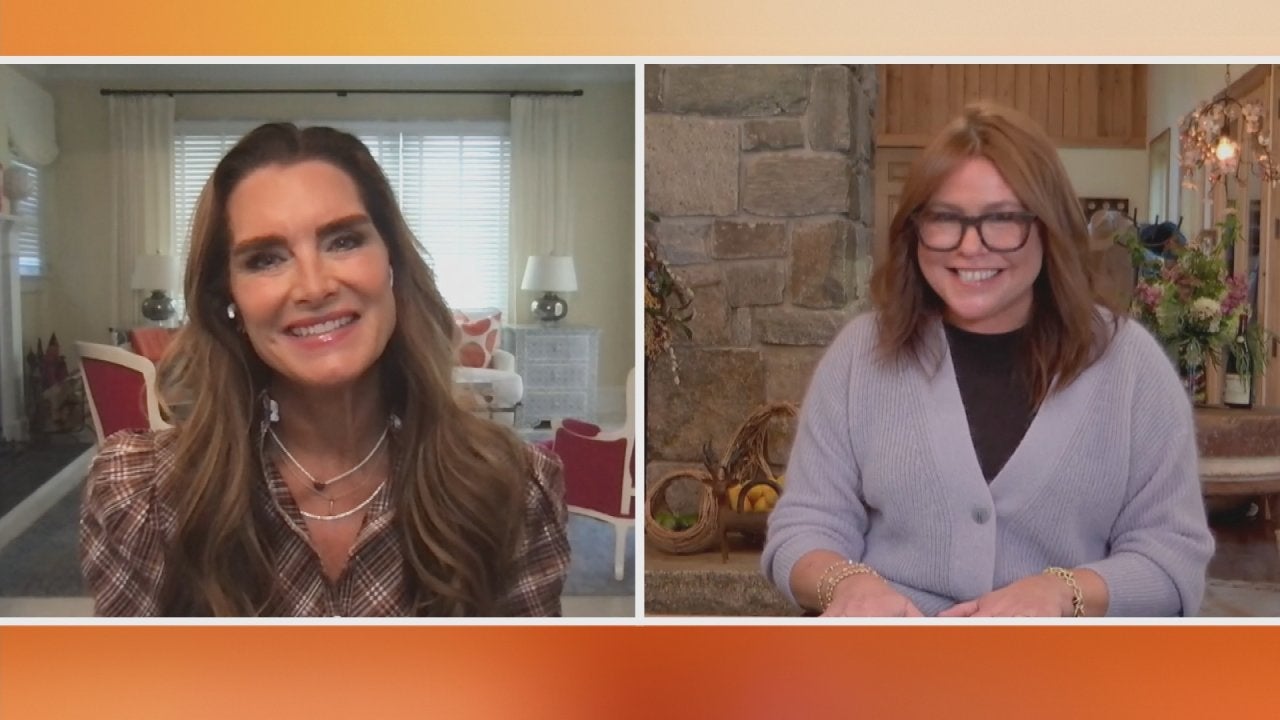 Brooke Shields Tearfully Recounts Devastating Accident + Leg Inj…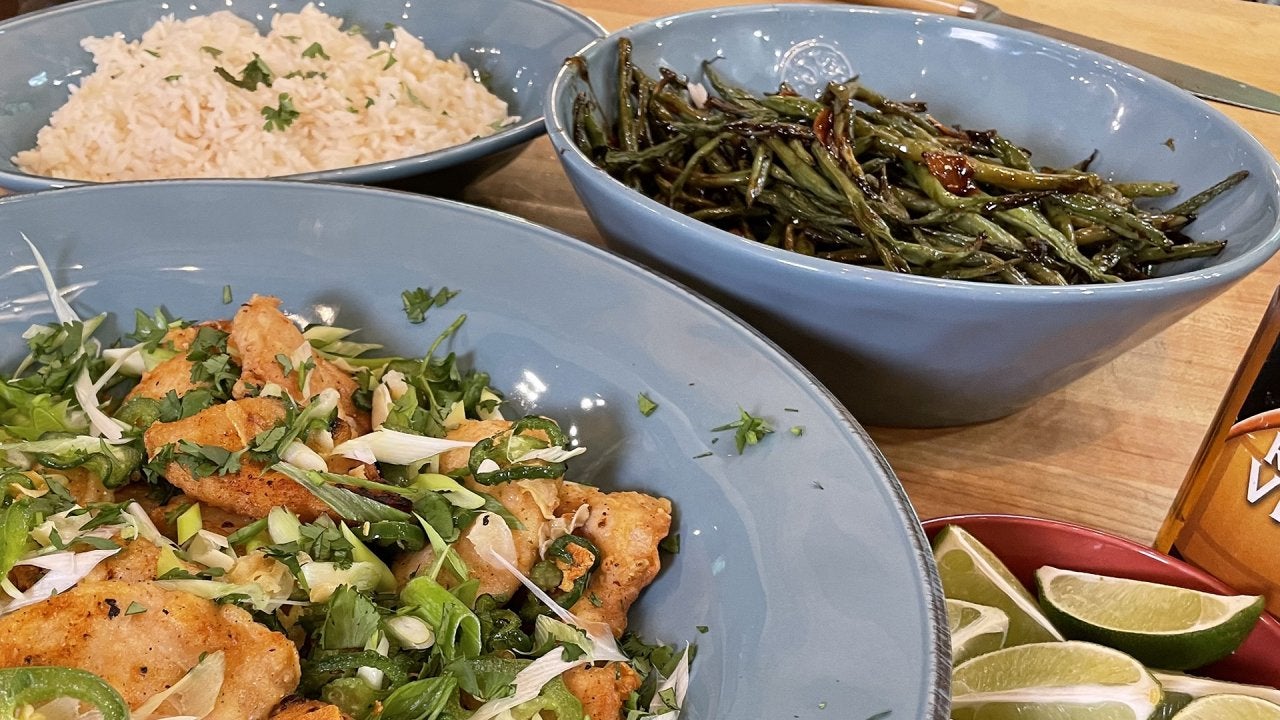 How to Make Roasted Honey-Soy Green Beans | Rachael Ray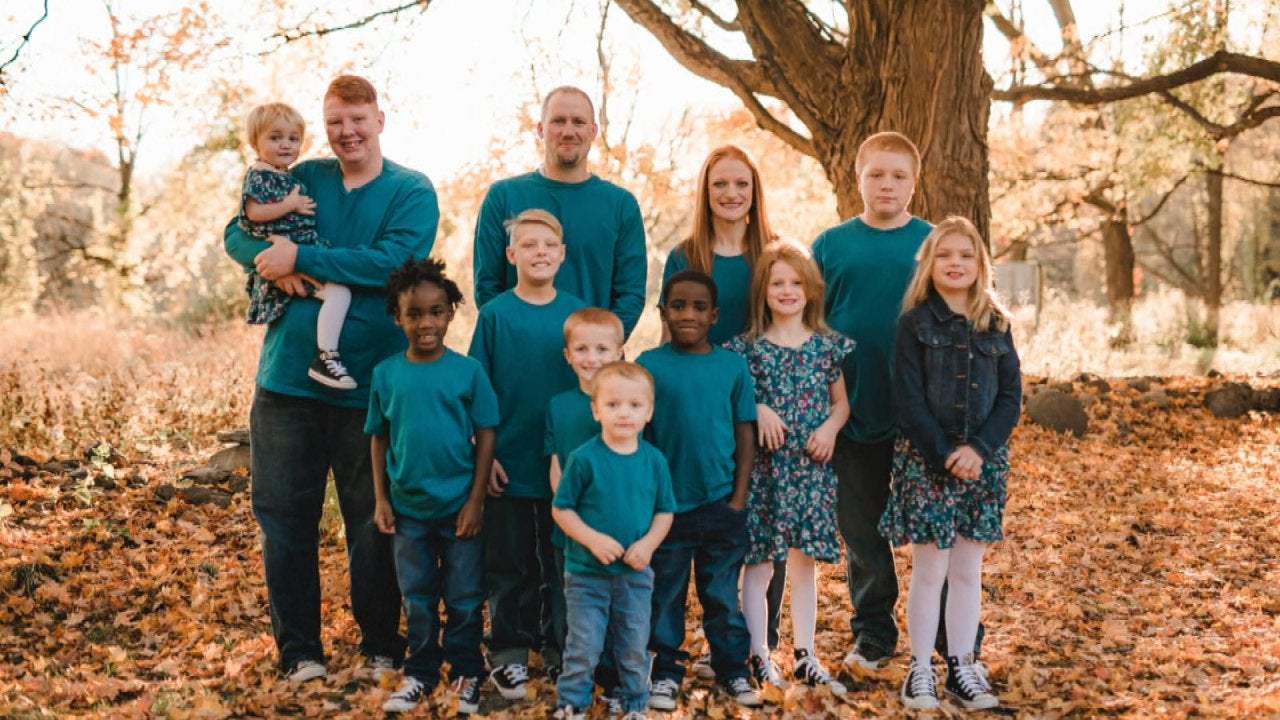 We Surprise a Mom of 10 (Including 6 Foster Kids!) Who Works So …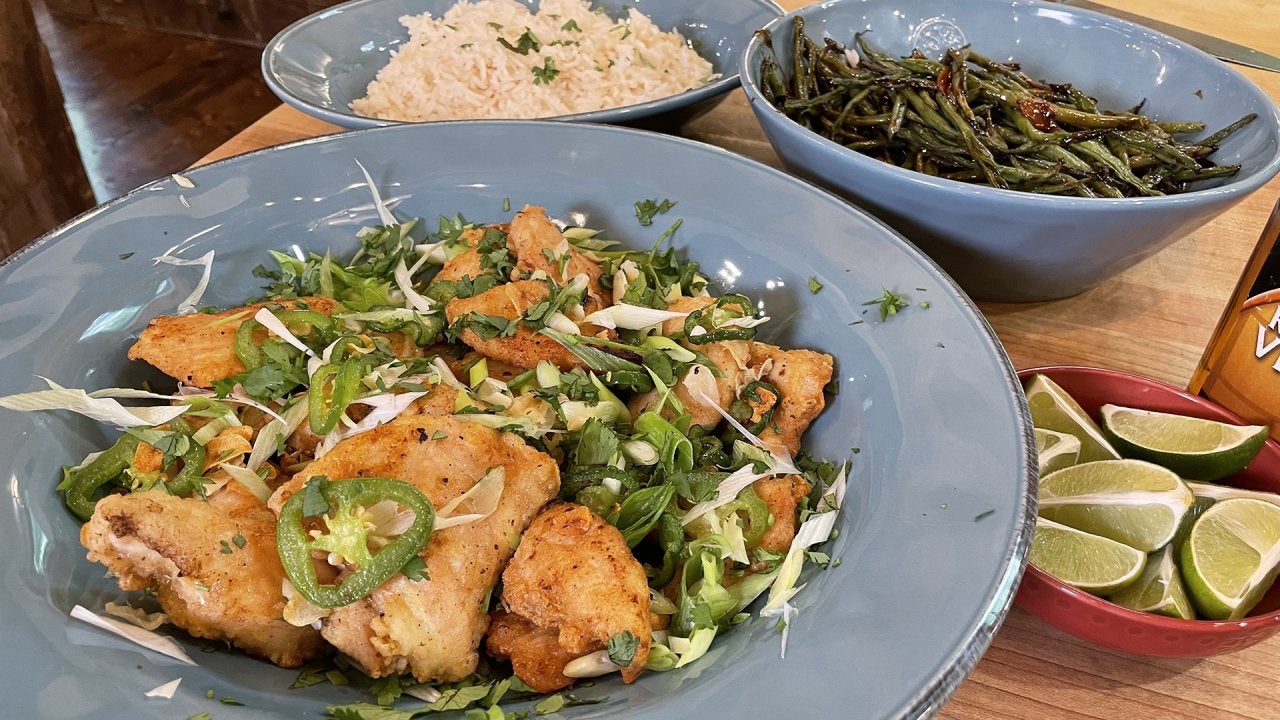 How to Make Salt 'n' Pepper Pork or Chicken | Rachael Ray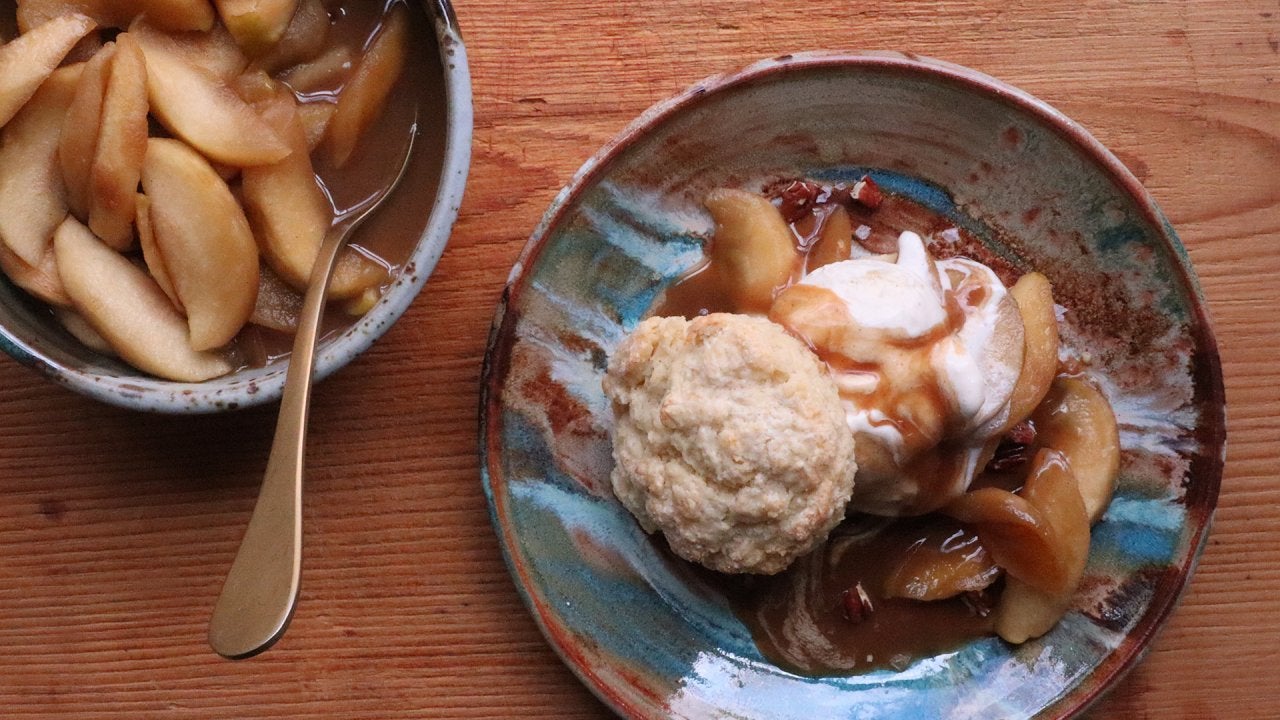 How to Make Caramel Apple Shortcakes | Grant Melton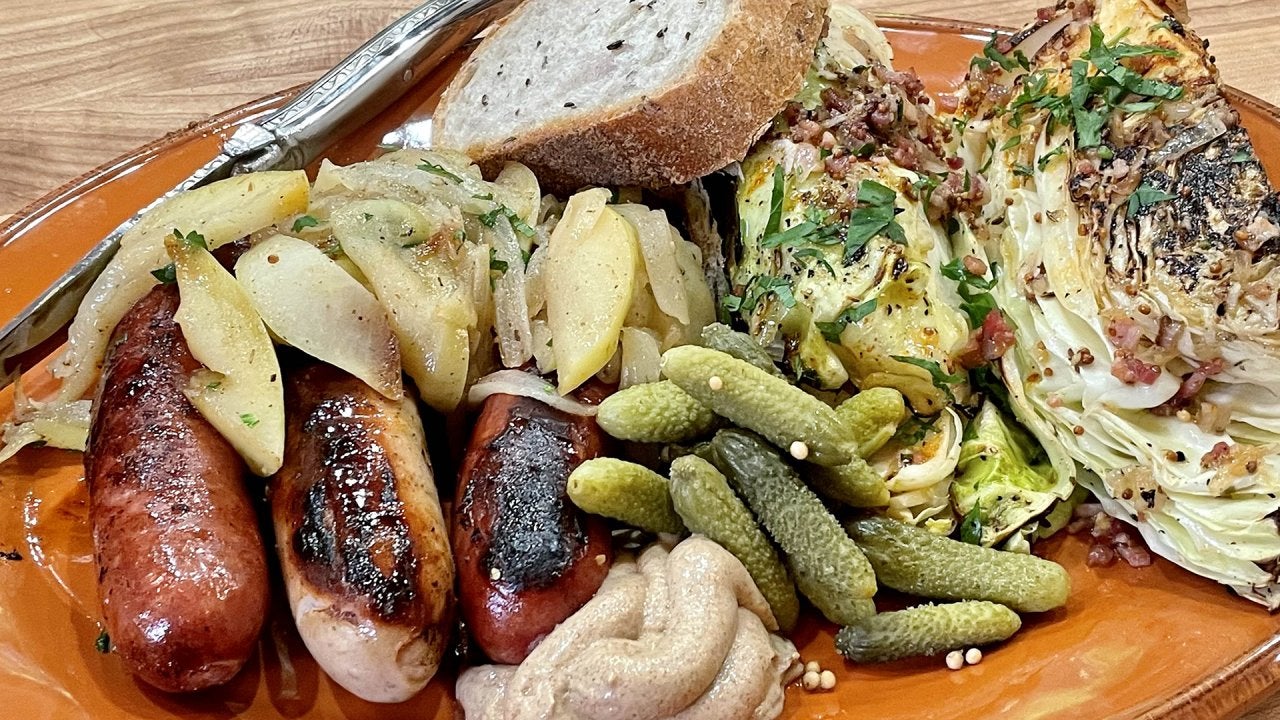 How to Make Sausages with Apples and Onions & Charred, Spiced Ca…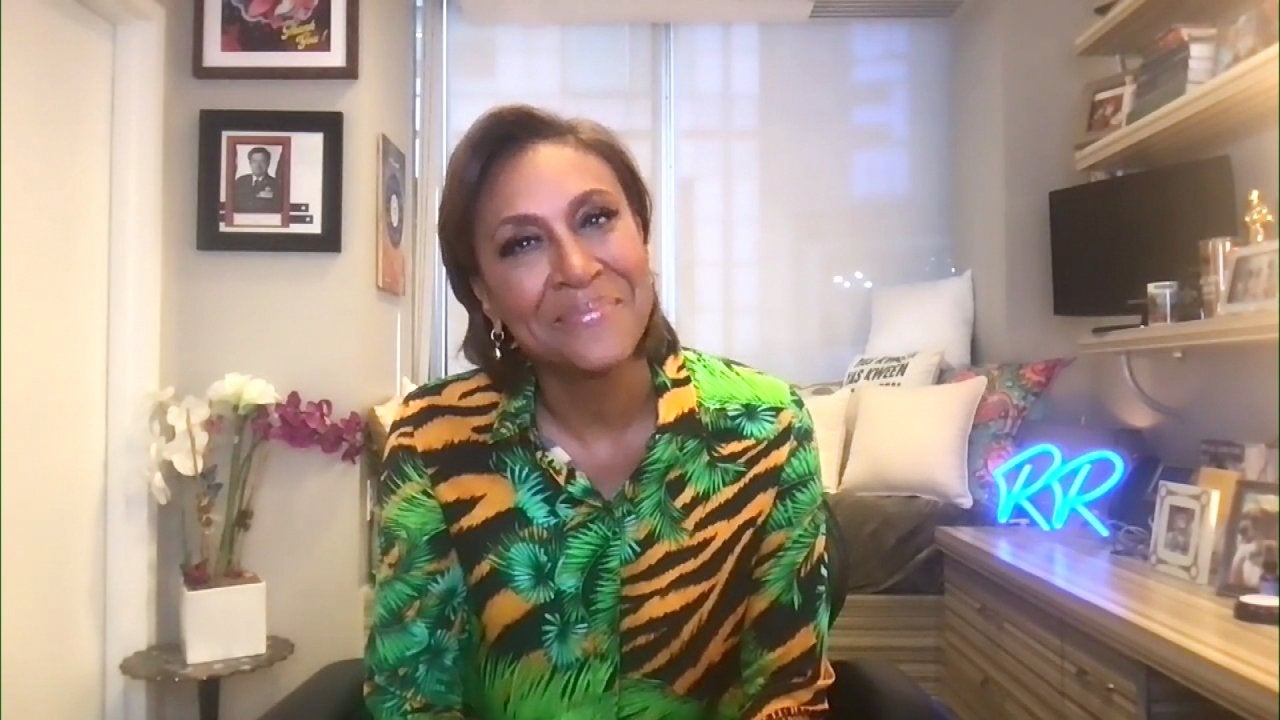 Robin Roberts Tearfully Recalls the Emotional Moment Her Sister …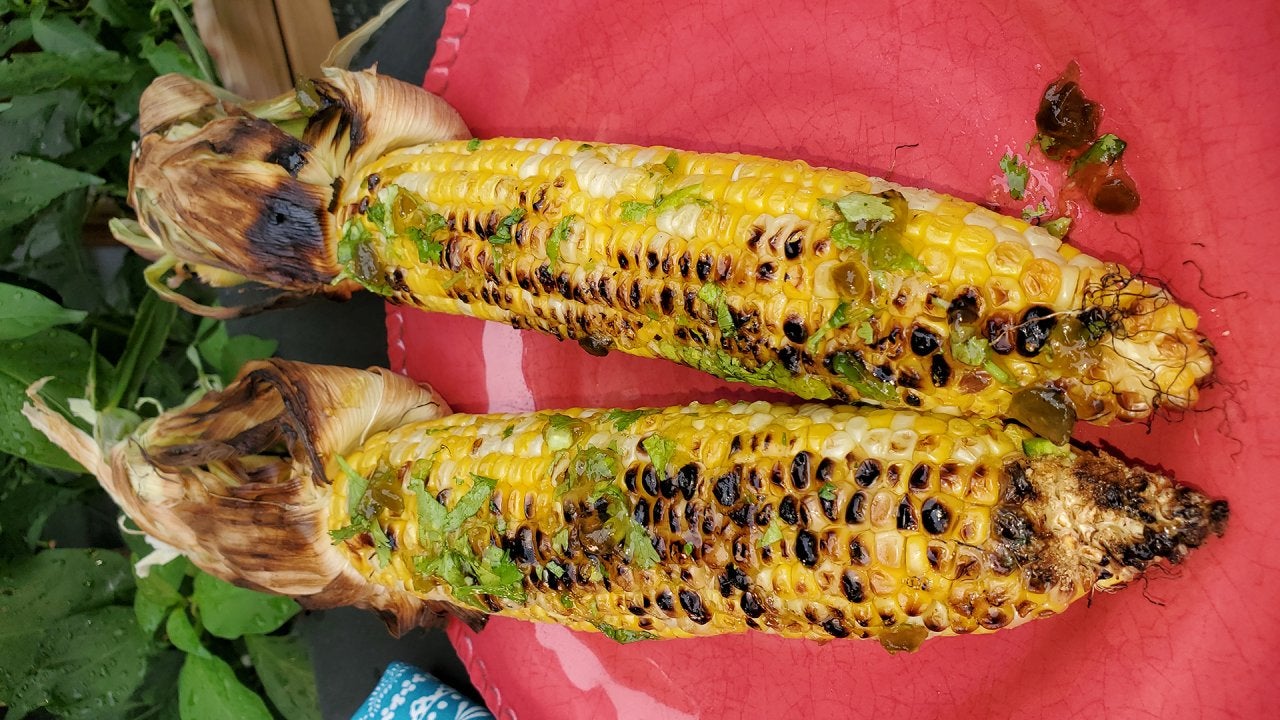 How to Make Easy Grilled Corn with Jalapeño Cilantro Glaze | Sun…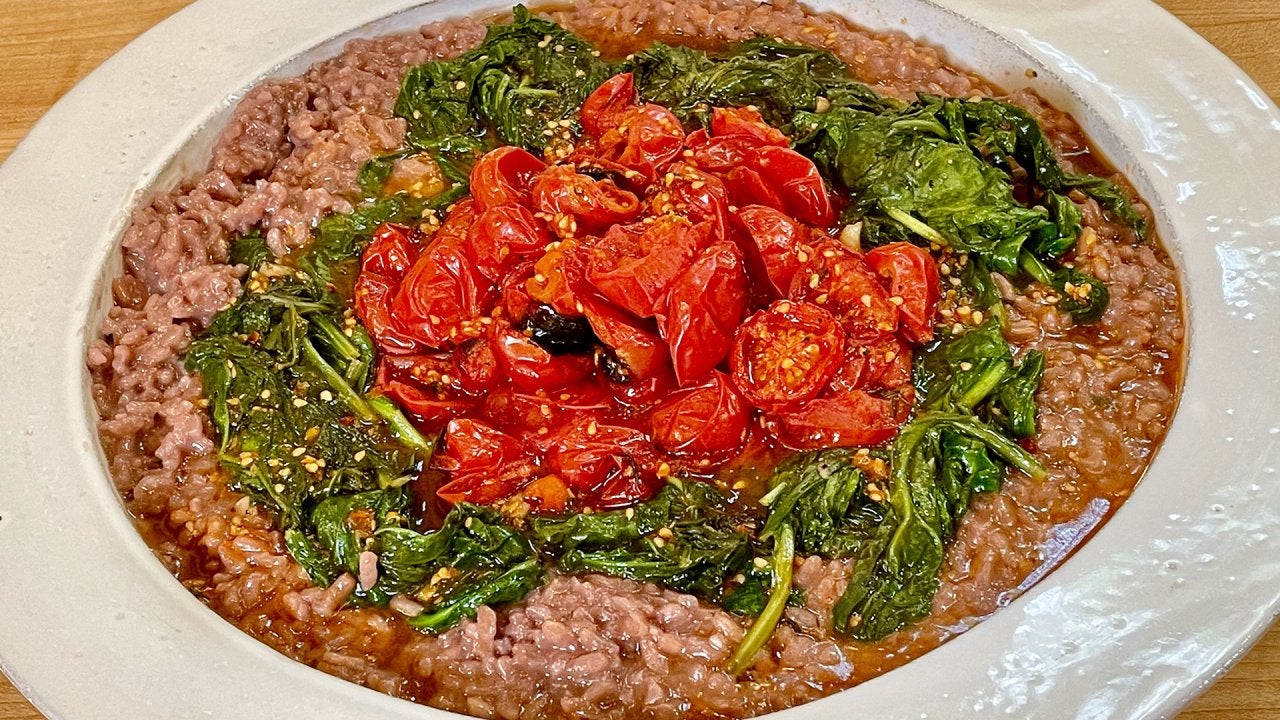 How to Make Chianti Risotto with Garlicky Spinach and Oven Charr…
Ingredients
For the chicken
4 cups vegetable oil, for frying
2 1/2 cups seltzer water, preferably lemon-lime
2 cups flour
Salt and pepper
10 to 12 boneless, skinless chicken thighs, cut into bite-sized pieces
2 to 3 tablespoons soy sauce
Chopped scallions, for garnish
For the sweet 'n' sour sauce
2 cups pineapple juice
1/4 cup soy sauce
1/4 cup ketchup
1/3 cup rice vinegar
1 teaspoon toasted chili sesame oil
1 clove garlic, crushed
1 teaspoon kosher salt
1/2 teaspoon cracked black pepper
2 tablespoons dark-brown sugar
1/4 cup cold water
2 heaping teaspoons cornstarch
For the chow mein noodles
Salt
16 ounces spaghetti
1/4 cup olive oil
2 cups chopped celery
1 medium onion, sliced
1/2 head green cabbage, shredded
1 bunch scallions, chopped
1/4 cup sesame seeds
1/2 cup rice vinegar
1/4 cup soy sauce
2 tablespoons brown sugar
2 tablespoons yellow mustard
3 cloves garlic, chopped
Salt
Preparation
Heat oil in a heavy-bottom skillet until it registers 325°F on a deep-fry thermometer; the oil will shimmer but not smoke.
In a large bowl, combine seltzer, flour and 3 teaspoons salt for the batter.
Season chicken with soy sauce, salt and pepper. Working in 4 batches, coat chicken in batter, then fry until chicken is cooked completely, 7 to 10 minutes. (Cooking time depends on size of chicken pieces and oil temperature.) Keep chicken warm in a glass baking dish in a preheated 200˚F oven, if needed.
While frying chicken, bring a large pot of salted water to a boil for the pasta and make the sweet 'n' sour sauce: Combine all ingredients except for the cold water and cornstarch in a medium saucepan and bring to a boil. In a measuring cup, whisk together the cold water and cornstarch, and whisk into the boiling sauce ingredients. Lower heat and simmer until sauce thickens slightly and has taken on a glossy sheen, about 10 minutes.
For chow mein, cook spaghetti according to package directions for al dente.
In a large skillet with high sides, heat half of the oil over medium-high heat and cook vegetables until crisp-tender, 3 to 4 minutes. Add cooked pasta and remaining chow mein ingredients, including the remaining oil, and cook 3 to 4 minutes, tossing frequently until noodles are glossy and evenly coated.
To serve, spoon sweet 'n' sour sauce over chicken and garnish with chopped scallions. Serve alongside noodles.
More Info