How To Make Barbecue Bathed Steaks with Bakers and Broccoli By R…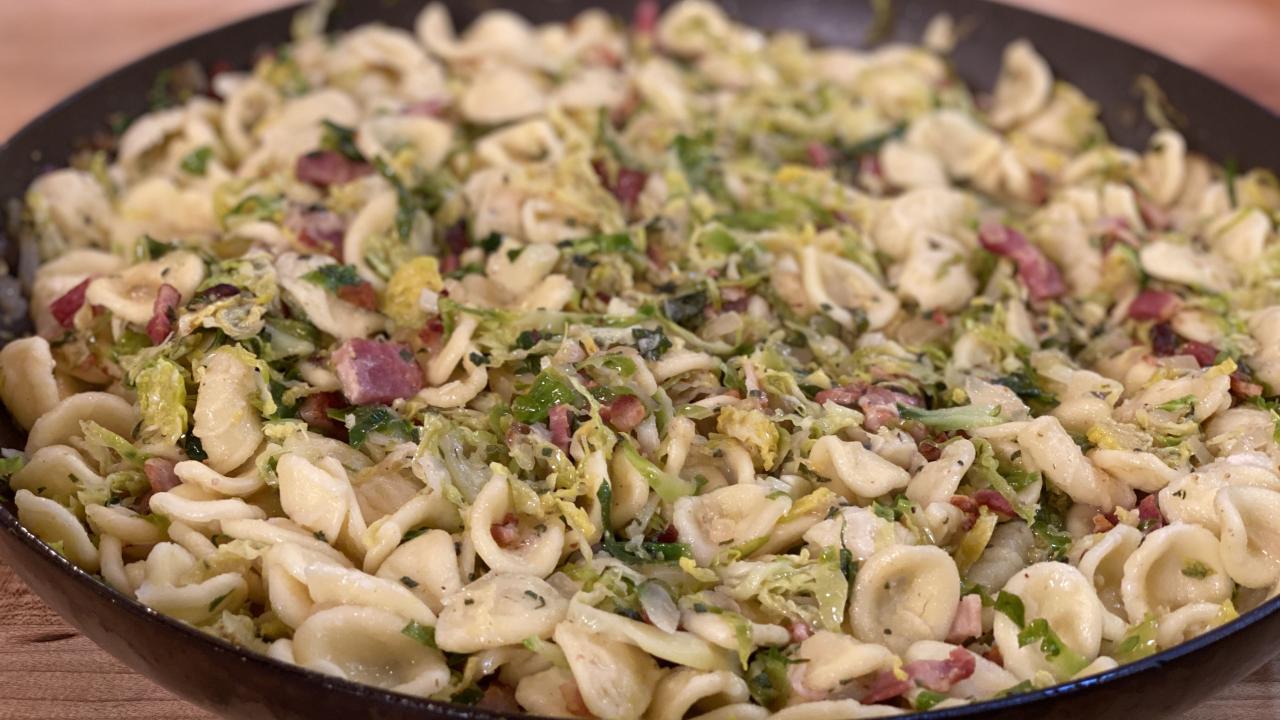 Rachael's Orecchiette With Bacon + More Q & Ray + J Questions An…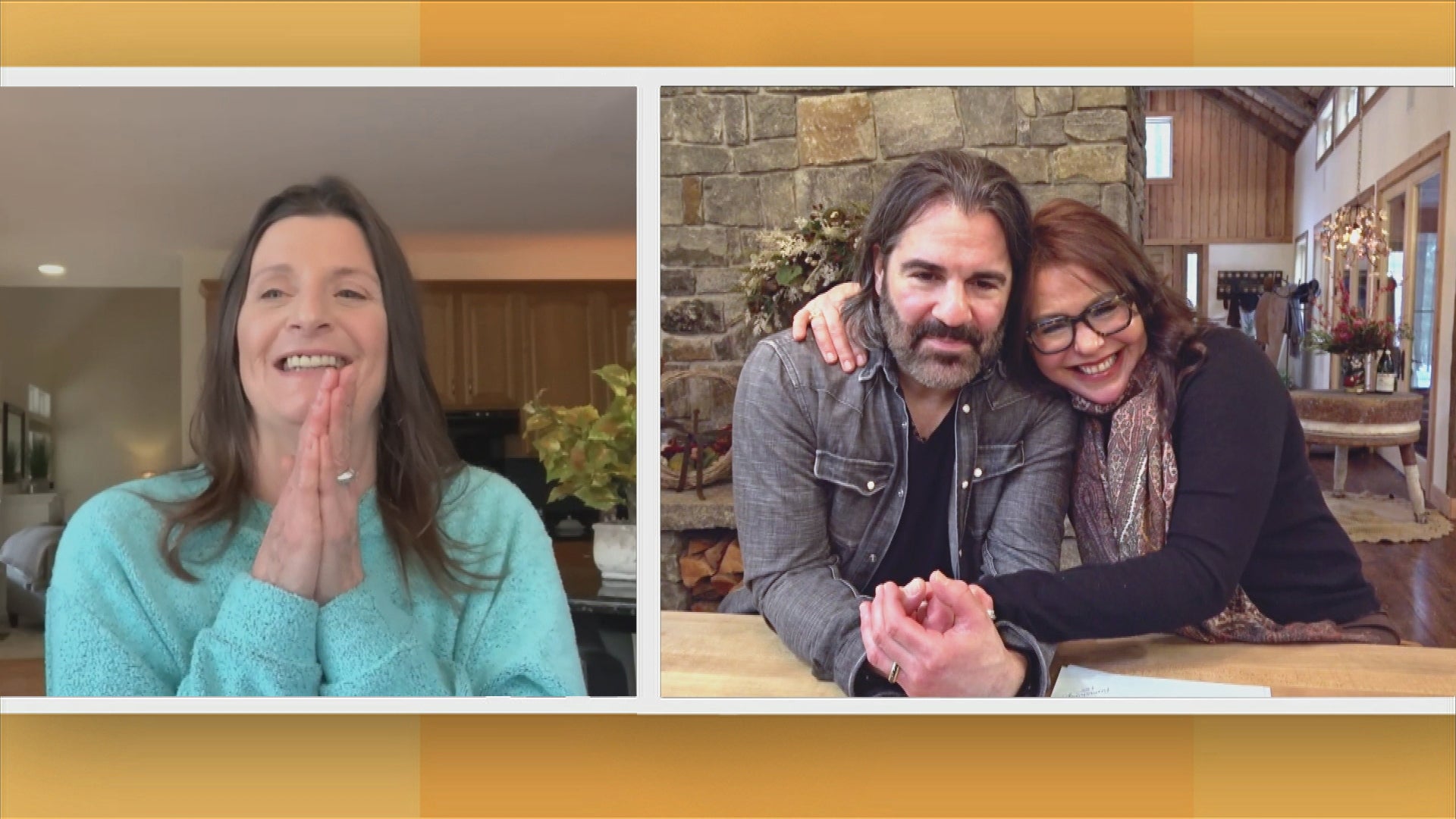 This Woman Lost Her House To a Fire On The Same Day Rachael Did …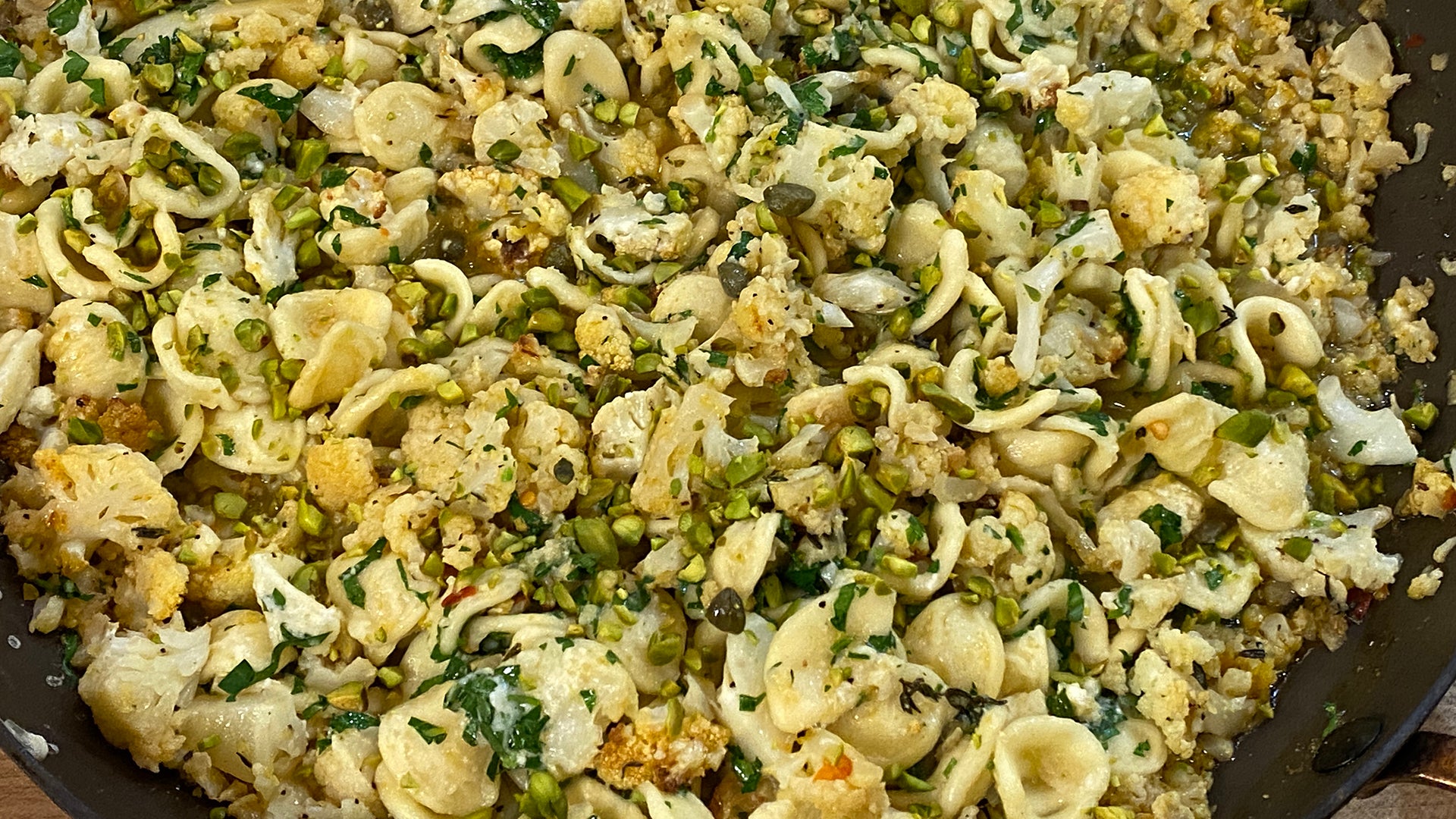 How To Make Roasted Cauliflower Orecchiette | Atkins Diet Recipe…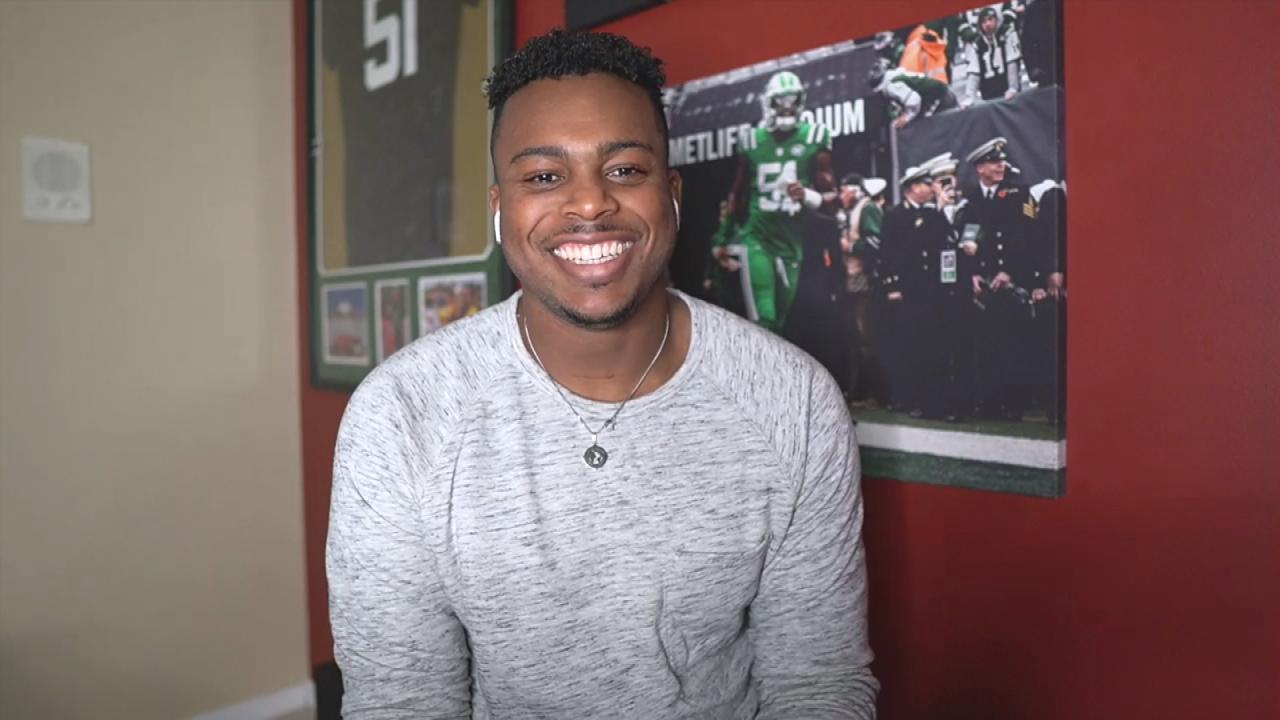 We're Gearing Up For The Biggest Day In Football With Brandon Co…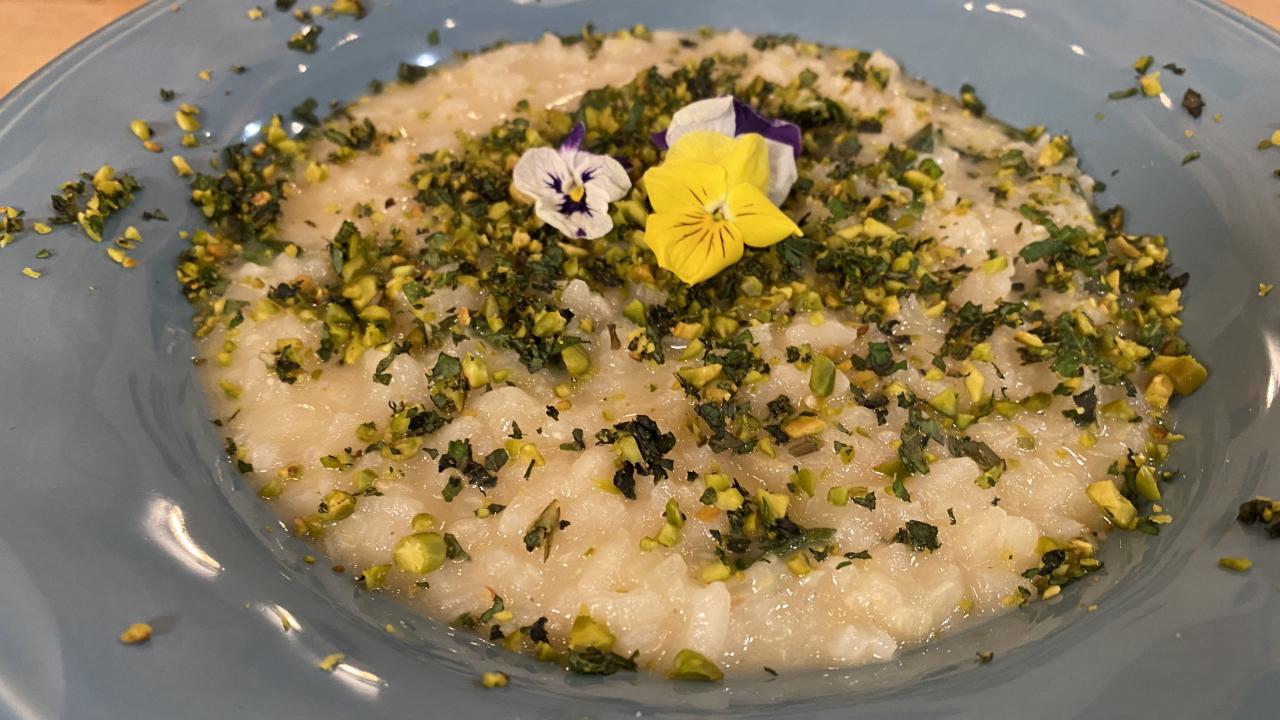 Rach's Lemon Risotto + The Best Deals For Valentine's Day Gifts …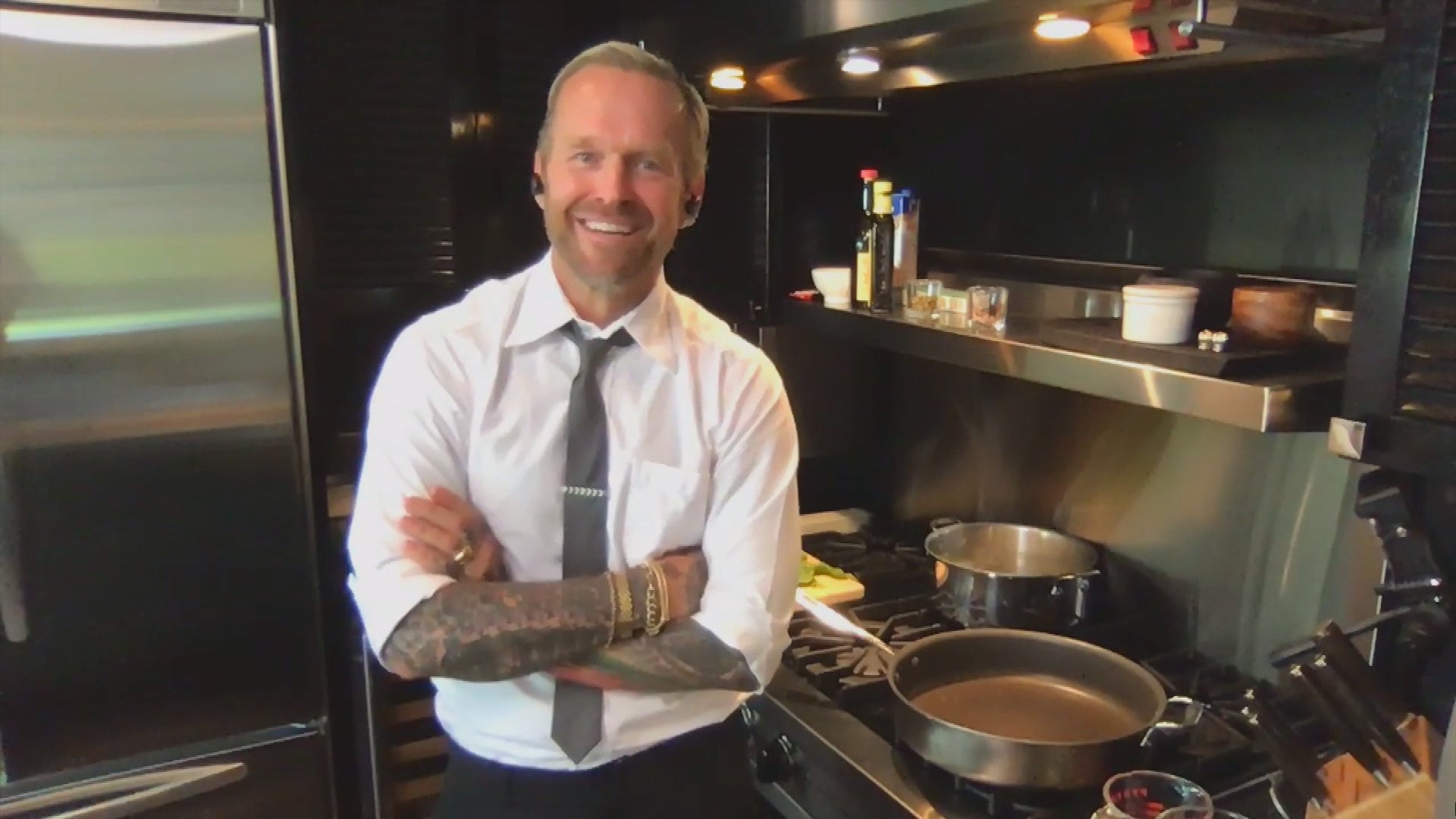 Bob Harper Joins Rach For Pasta Night + Makeover For Viewer Who …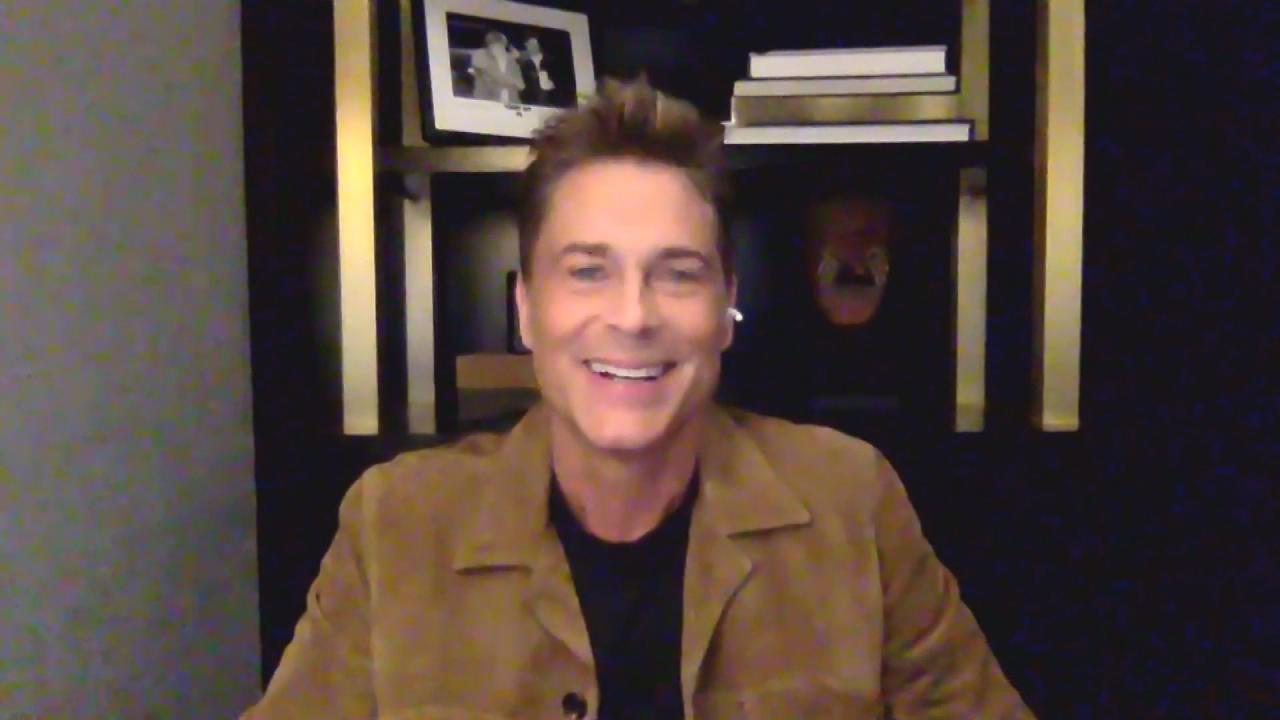 Rob Lowe On Working With His Son on 9-1-1 Lone Star + Rach's Roa…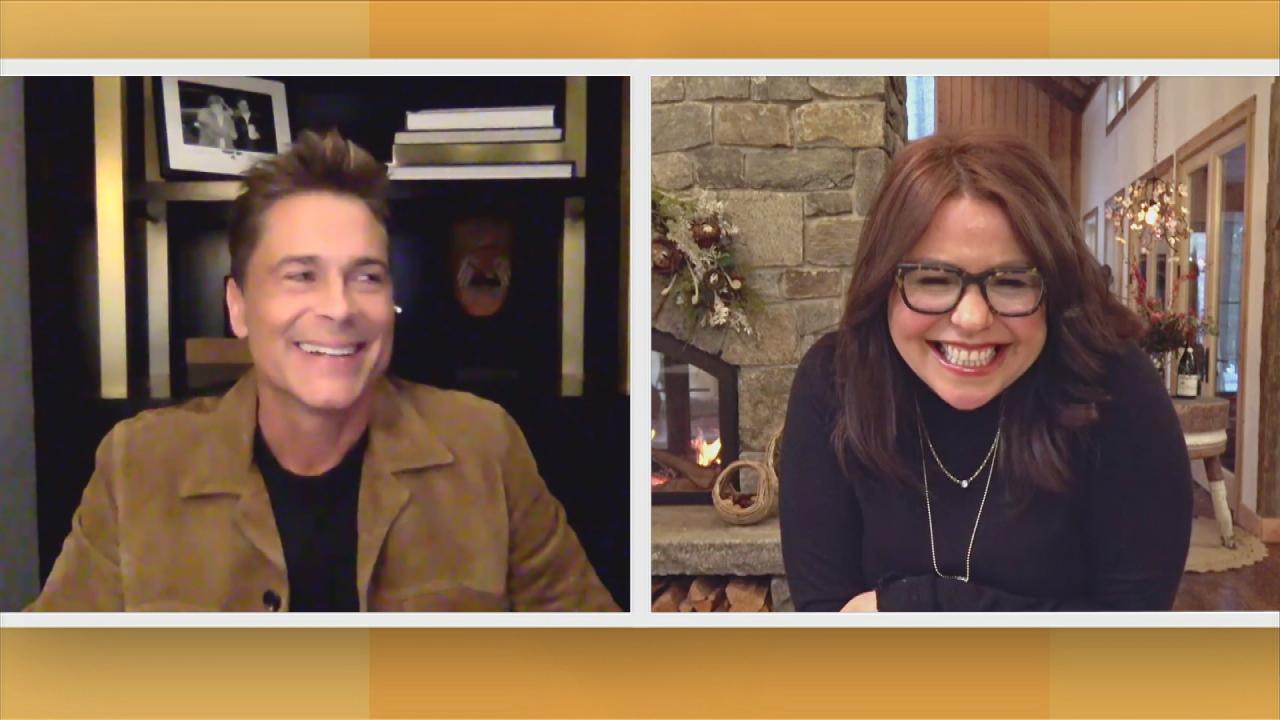 Rob Lowe On His "West Wing" Pride + What It's Like Working With …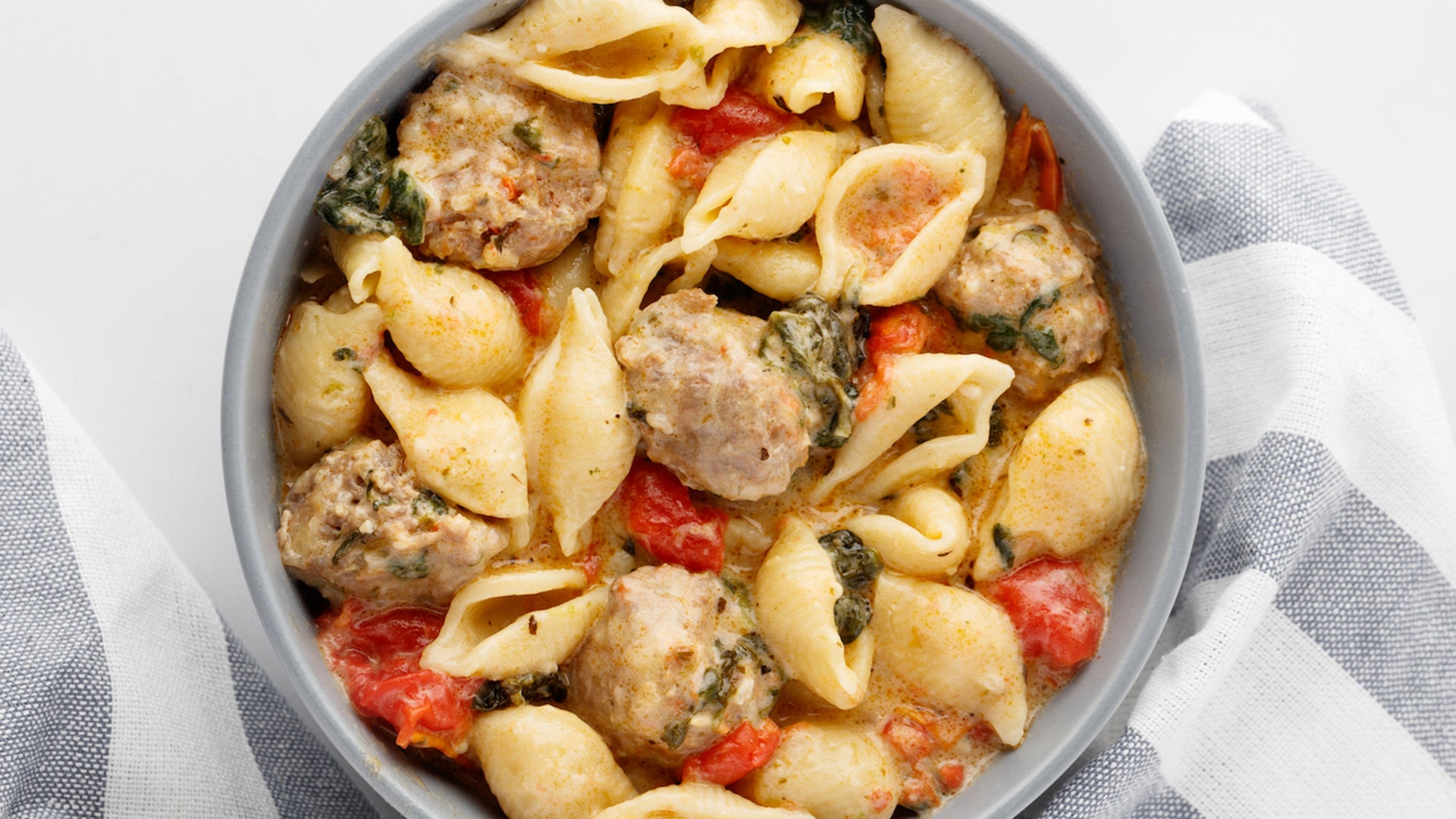 How To Make Instant Pot Sausage & Shells | 20 Minute Meal | Pres…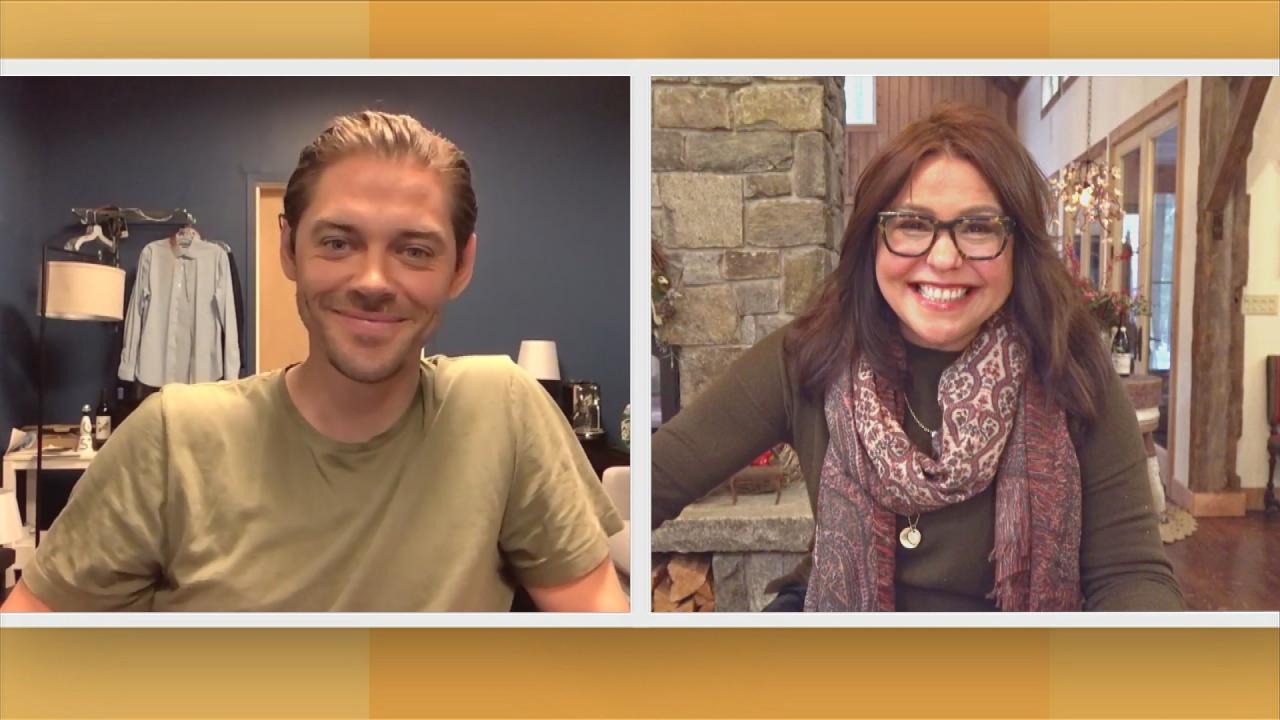 Prodigal Son's Tom Payne On His Covid Wedding: "We got married b…
Seared steaks get slathered in a homemade barbecue sauce and served with baked potatoes and broccoli that are boosted with extra flavor.
Ingredients
For the barbecue sauce:
About 1 tablespoon olive oil, or vegetable oil
1 small onion, finely chopped
3 cloves garlic, finely chopped or grated
Salt
2 tablespoons sundried tomato paste
1 large fresh bay leaf
1 tablespoon chili powder, a scant palmful
1 tablespoon dry mustard, a scant palmful
1 tablespoon paprika, half a palmful
½ tablespoon ground coriander, half a palmful
½ tablespoon ground cumin, half a palmful
½ tablespoon coarse black pepper, half a palmful
About ½ teaspoon ground allspice
¼ cup pourable light brown sugar
¼ cup molasses
¼ cup Worcestershire sauce
2 tablespoons smoked soy sauce, or soy sauce
½ cup beef stock, or chicken stock
2 cups tomato puree, sauce or ketchup
For the steaks, potatoes and broccolini:
4 large Russet potatoes
Olive or vegetable oil non-aerosol spray
Salt and pepper
4 boneless rib eye or sirloin steaks, about 1 ¼ inch thick
1 cup sour cream
½ cup chopped herbs: dill, parsley and chives
1 large clove garlic, grated or pasted
2 bunches broccolini, trimmed and cut into thin long stalks with florets (or 1 head broccoli)
1 large shallot, chopped
1 jalapeño or red chili pepper, finely chopped
1 tablespoon extra-virgin olive oil (EVOO)
4 pats butter, about ½ tablespoon each
4 scallions, finely chopped
Preparation
For the sauce, in a medium saucepan, heat olive oil and sauté onion and garlic until soft. Season with salt and add sundried tomato paste and the bay leaf. Add all the spices, light brown sugar, molasses, Worcestershire sauce, soy sauce, stock and tomato puree. Stir to combine and simmer for 15-20 minutes or until thickened.
For the potatoes, preheat oven to 425˚F. Scrub and dry the potatoes, then spray them with oil, season with salt and pepper and wrap with foil. Poke a few holes into the potatoes with tines of a fork. Roast to tender, 45-50 minutes.
Pat steaks dry and take the chill off them while a cast-iron skillet or large griddle heat over medium-high heat. Season the meat with salt and pepper.
In a small bowl, combine sour cream, herbs, garlic, salt and pepper.
Steam the broccolini or broccoli in a skillet with a little water, about ½ cup, covered, for 7-8 minutes, or roast the broccolini in oven at 450˚F for about 20 minutes to tender crisp. If steaming the vegetables, begin sautéing the shallot and chili in a tablespoon of oil, then add water and vegetable, cover the pan, turn heat to low, and steam. For oven, toss the vegetable with shallots and chili, season with salt and pepper, spray with oil, and roast to tender crisp.
Cook steaks in 1 tablespoon olive oil, turning occasionally, about 8 minutes for medium-rare, 10 minutes for medium to medium-well. Cook 2 steaks at a time, if necessary, then return all the steaks to the pan. Pour the barbecue sauce over steaks, turn, and remove from heat.
Remove the foil from potatoes and cut them open. Top the roasted potatoes with a pat of butter, and top that with sour cream sauce and the scallions.
Serve steaks with potato and broccoli or broccolini alongside.