How To Make Spanish Shrimp Scampi & Pimento Rice with Peas By Ra…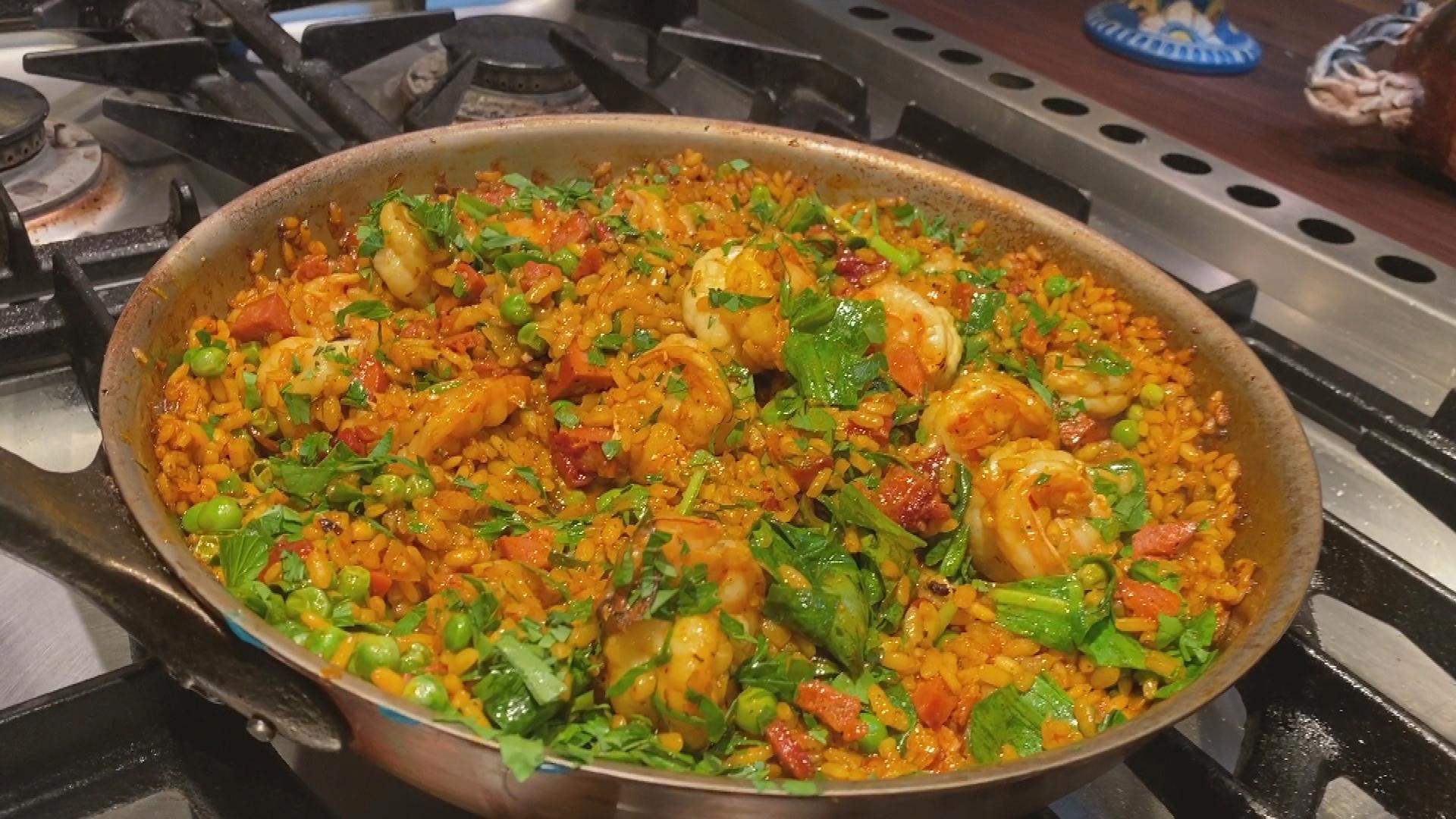 How To Make Shrimp and Chorizo Paella | #StayHome With Rachael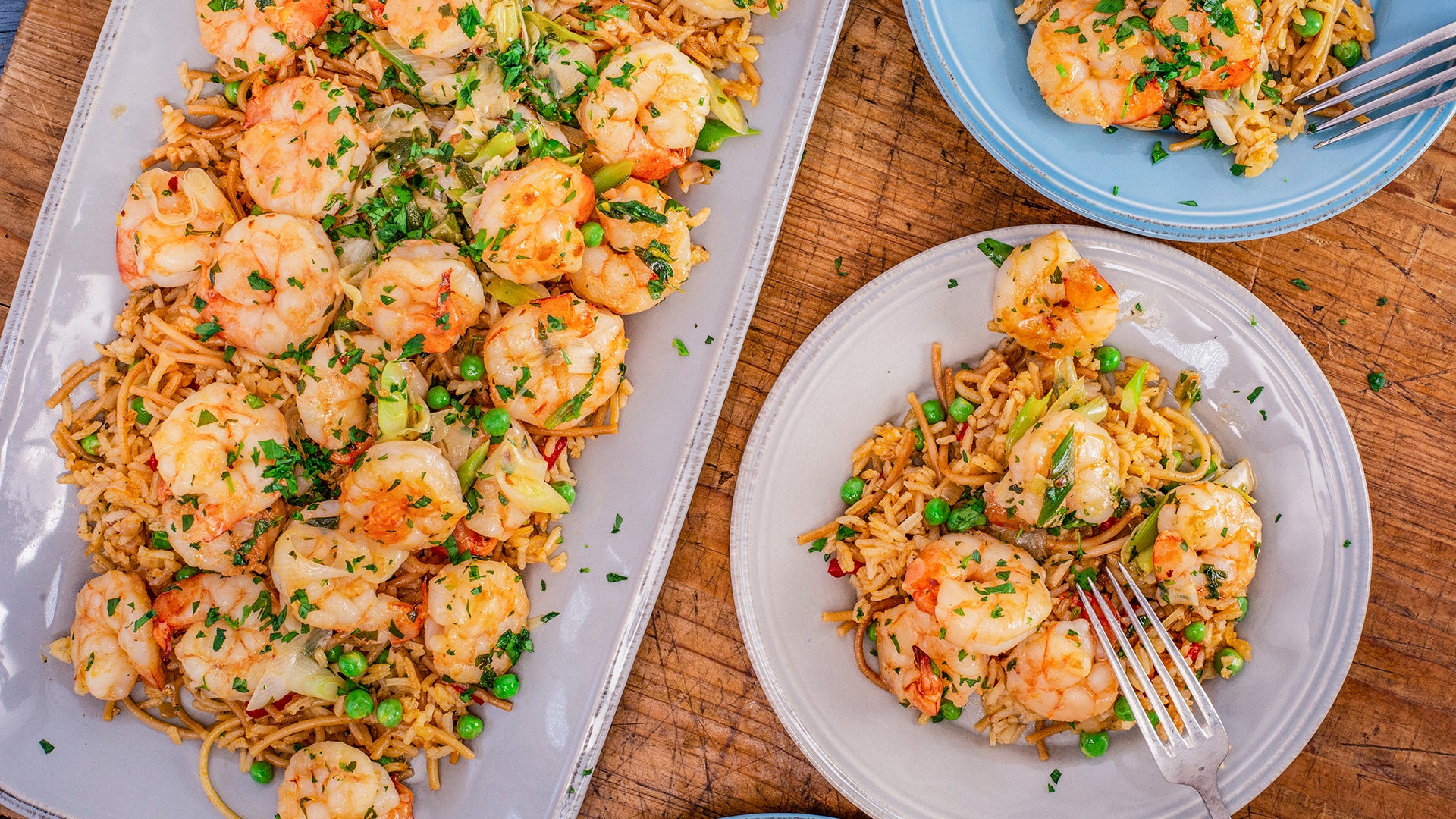 Rach's 30-Minute Spanish Shrimp Scampi + Co-Host David Burtka's …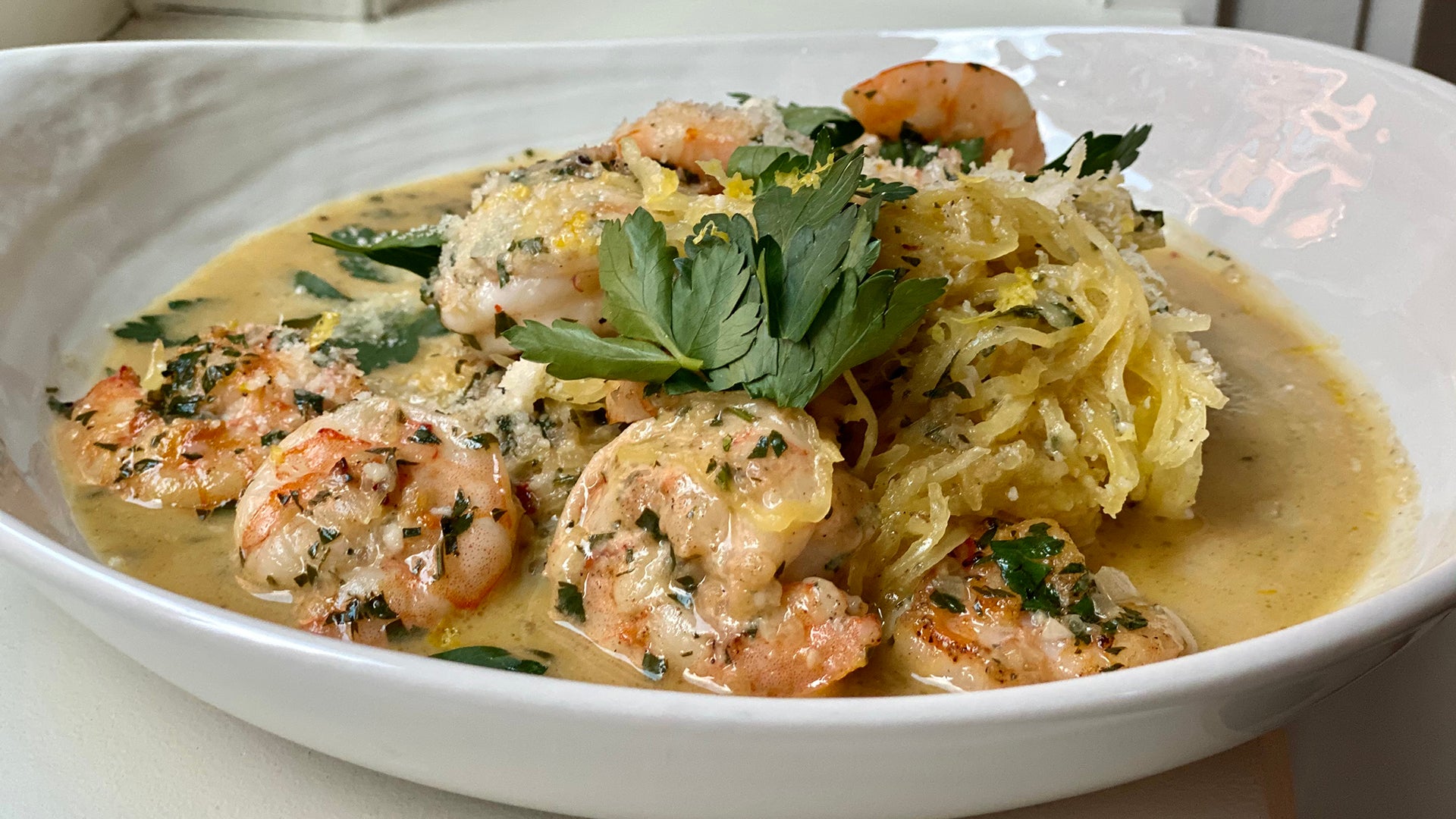 How To Make Spaghetti Squash Shrimp Scampi | Bobby Flay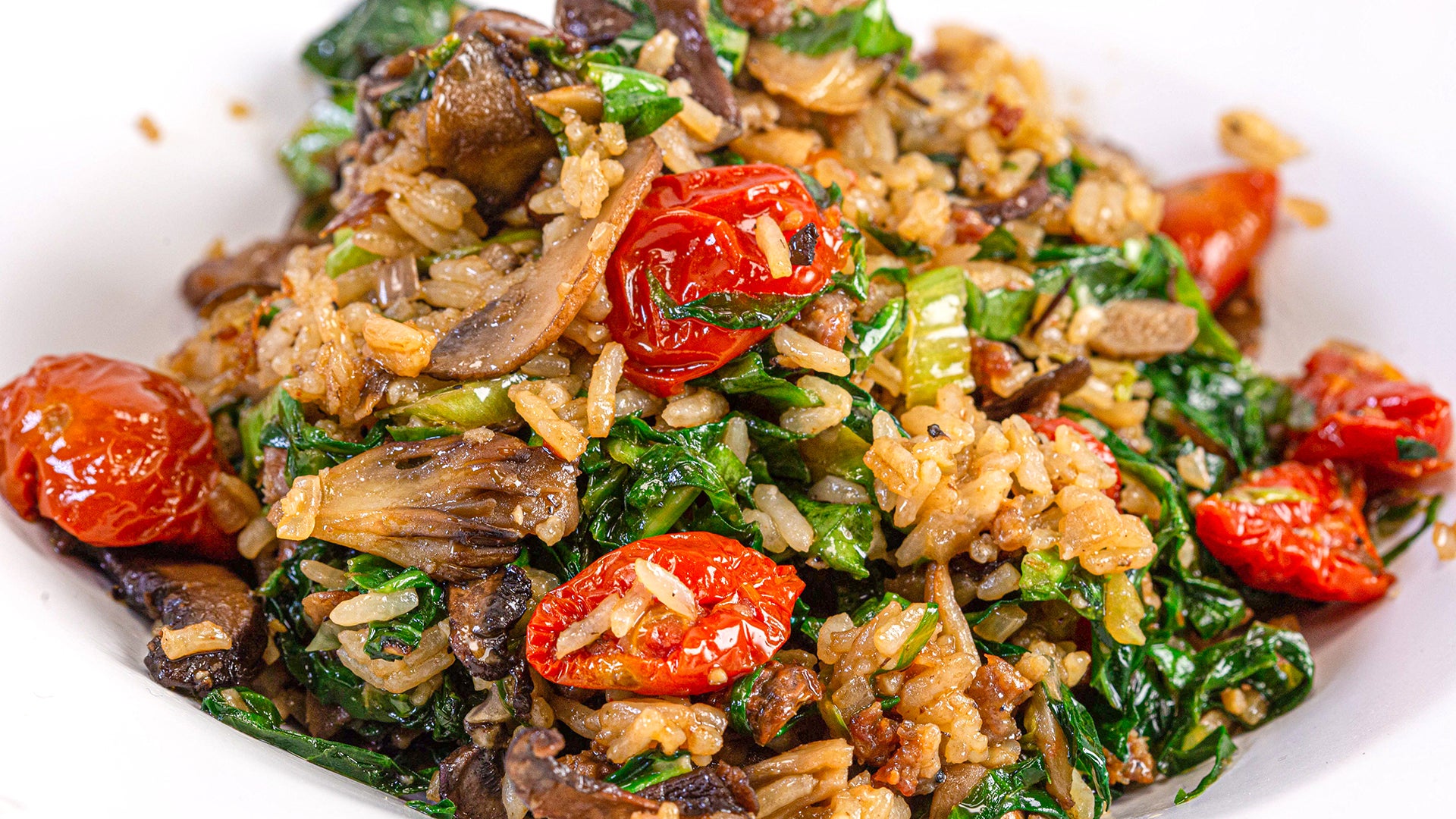 How To Make Italian Fried Rice By Rachael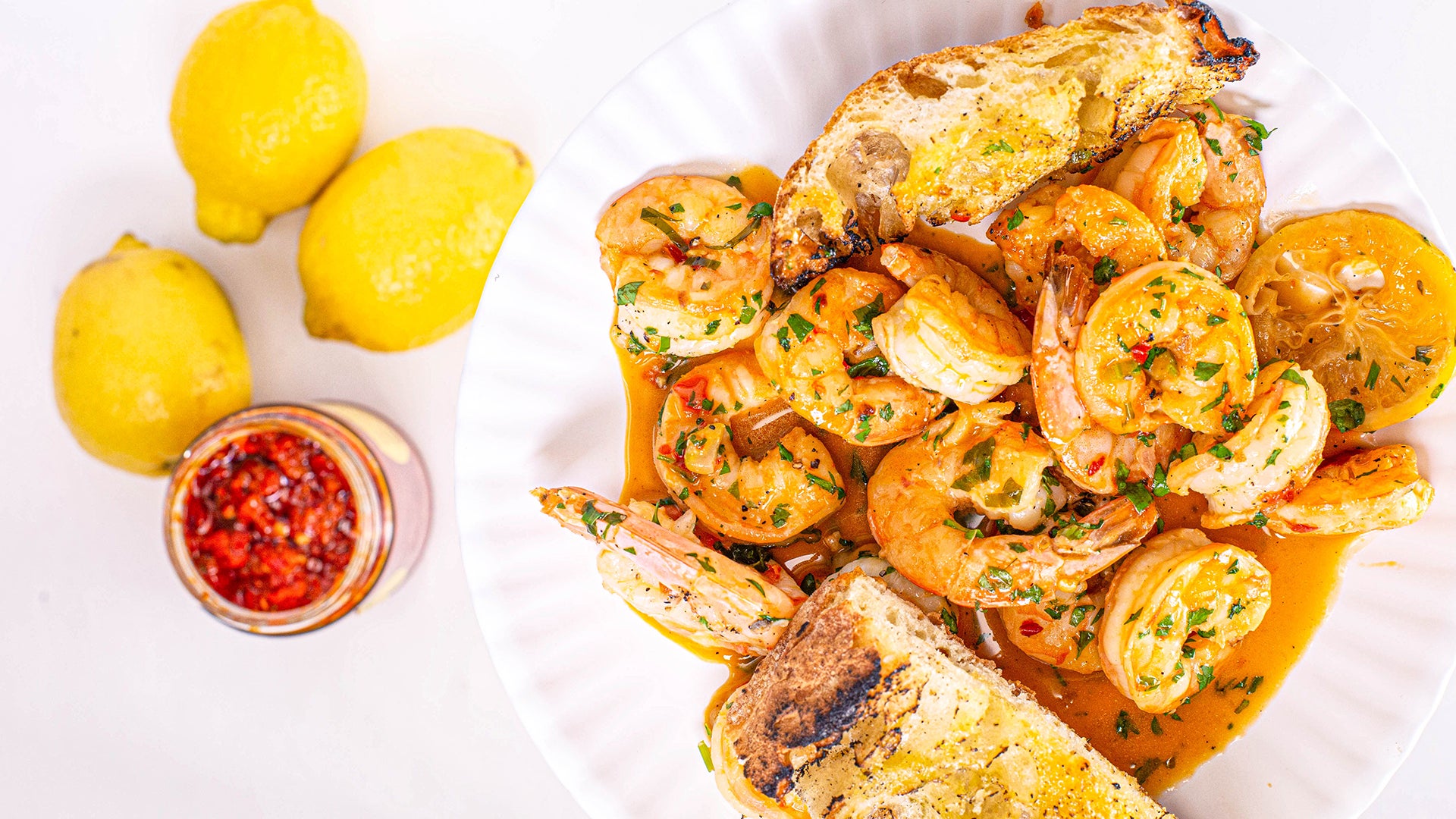 How To Make Shrimp Scampi From "Rachael Ray 50"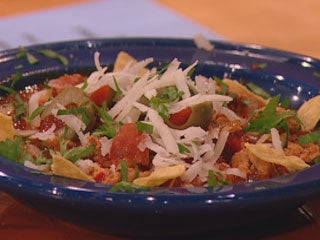 Spanish Chorizo and Chicken Chili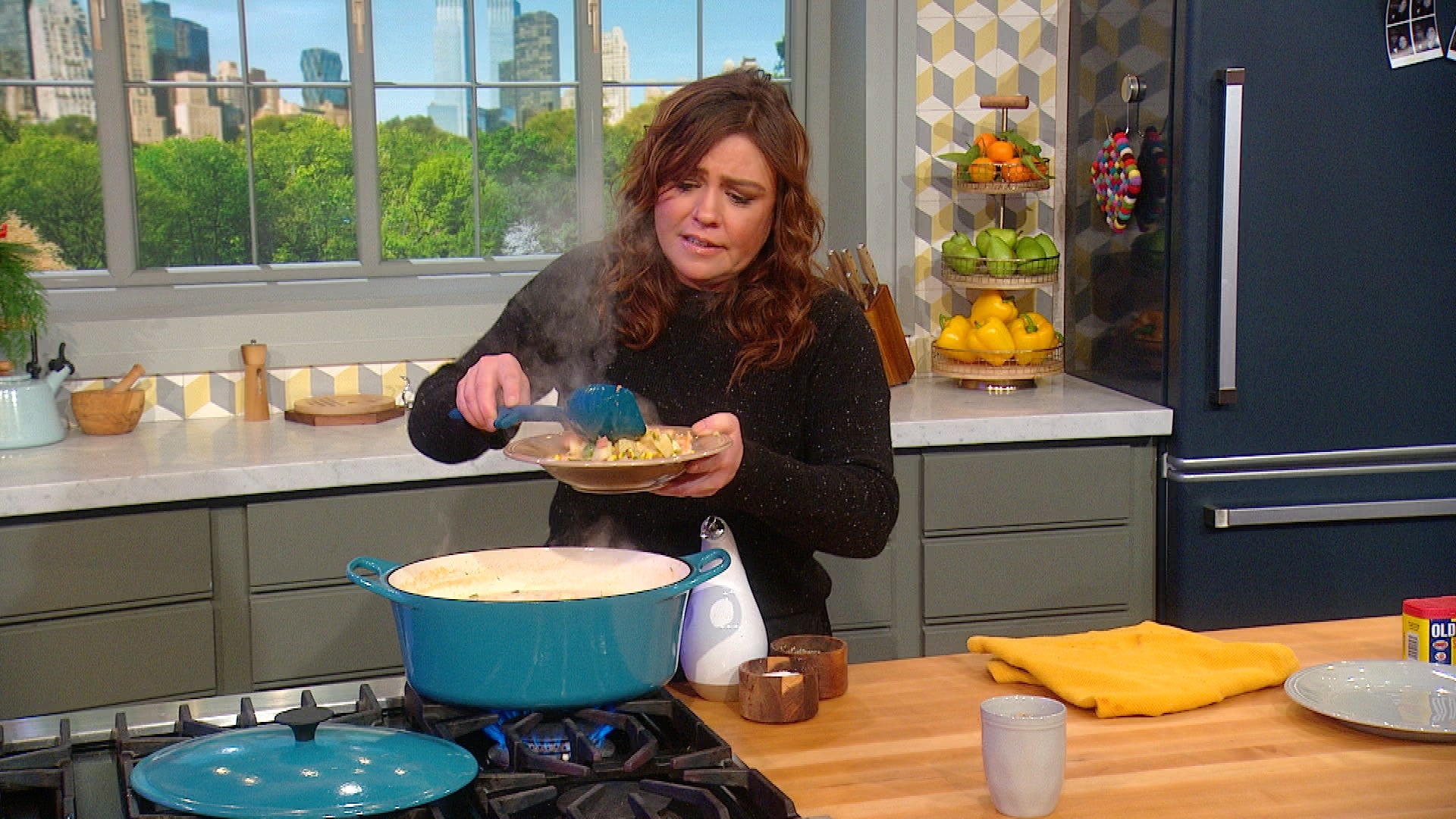 How to Make Cajun Shrimp Chowder By Rachael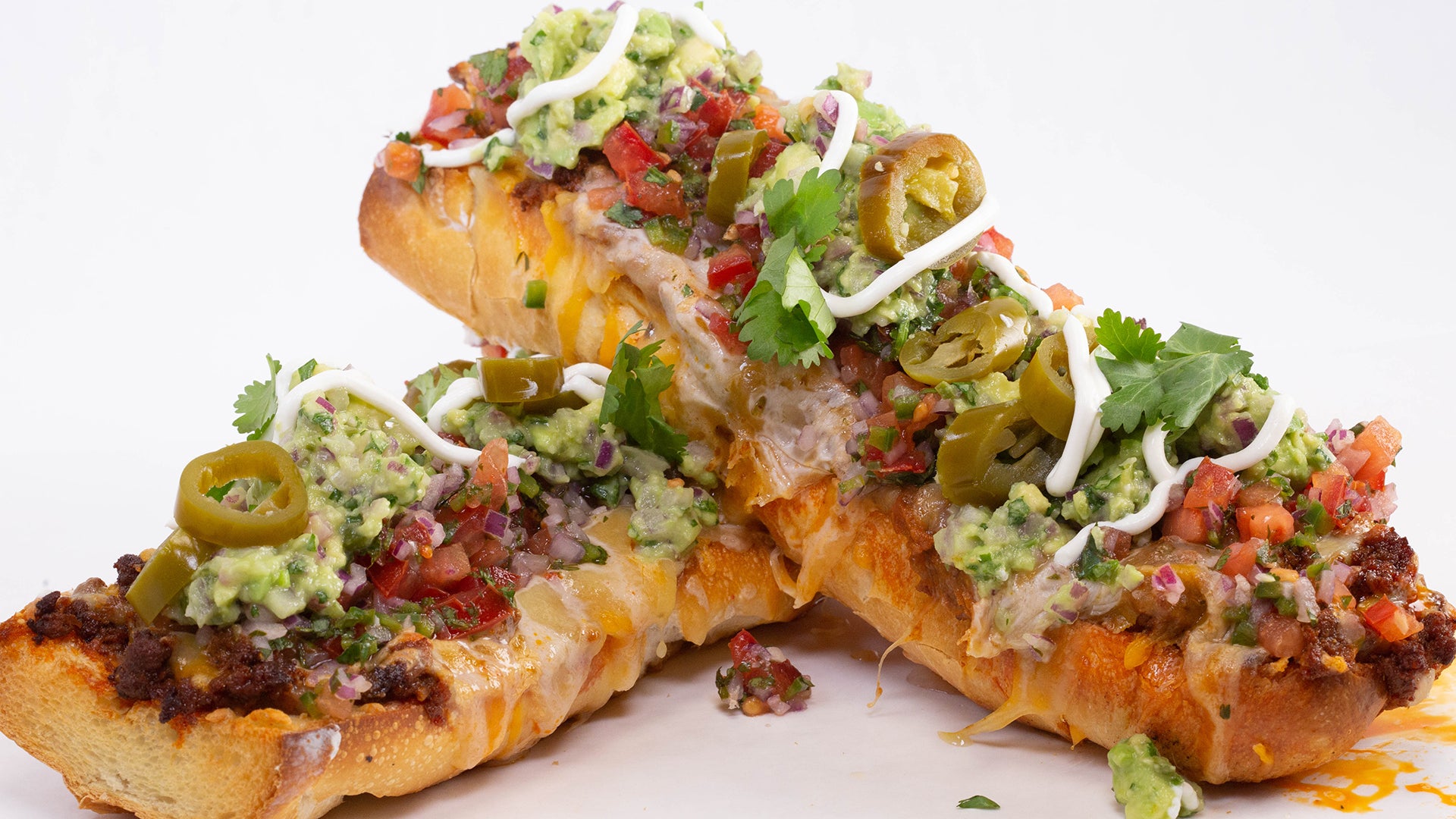 How To Make Nacho French Bread Pizza By Rachael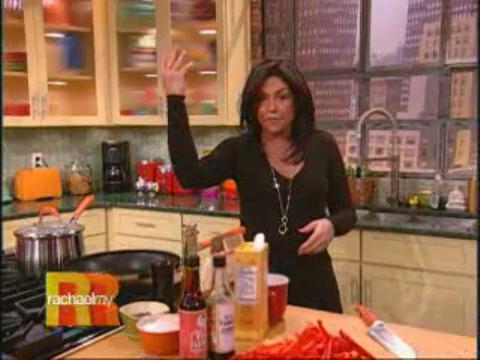 Thai It, You'll Like it Spicy Thai Shrimp with Coconut Rice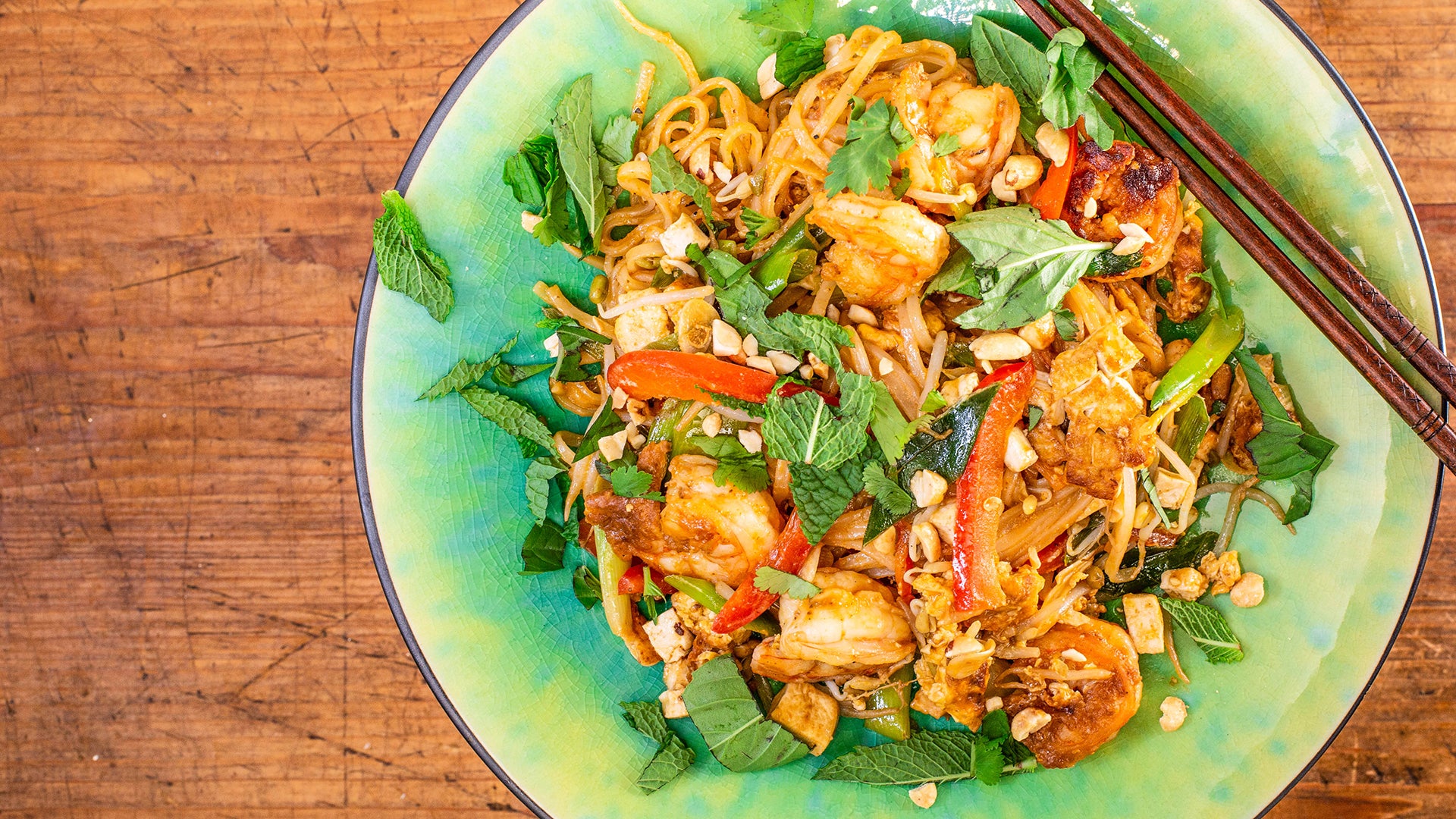 How To Make Everything Pad Thai By Rachael
A few key ingredients give classic dishes like shrimp scampi and rice and peas a delicious Spanish flair.
Ingredients
For the rice:
1 tablespoon olive oil
2 tablespoons butter
1 small onion, finely chopped
2 cloves garlic, finely chopped
About ⅓ cup 2-inch-long pieces broken regular or thin spaghetti
1 cup long-grain white rice
Salt and pepper
1 teaspoon smoked paprika
2 cups chicken stock
¾ cup freshly shelled peas, or frozen peas (thawed)
One 4-ounce jar chopped pimientos, drained
For the shrimp:
2 tablespoons olive oil
2 pounds large shrimp, peeled, deveined, tails removed
4 large cloves garlic, crushed and chopped
4 spring onions, whites and greens, cut on an angle into ½-inch slices (or 2  leeks, cut in half lengthwise, then crosswise into ½- inch half-moons)
Salt and pepper
1 teaspoon crushed red pepper
¼ cup sherry, or ½  cup white wine
1 lemon, juiced (about ¼ cup)
4 tablespoons butter, cut into pieces
½ cup fresh flat-leaf parsley, chopped
Hot sauce (such as Tabasco), to taste
Preparation
For the rice, in a medium saucepan, heat the oil, one turn of the pan, over medium to medium-high. Add the butter. When it stops foaming, add the onion and garlic. Cook, stirring often, until softened, 2  to 3  minutes. Add the pasta and cook, stirring often, until deeply golden and fragrant, about 6  minutes. Add the rice and cook until toasted, about 1  minute more. Season with salt and pepper. Stir in the smoked paprika. Add the stock and bring to a boil. Reduce heat to low, cover, and simmer until almost tender, about 15  minutes. Stir in the peas and pimientos. Cover and cook until the rice is tender, about 5  minutes. Fluff with a fork.
For the shrimp, in a large nonstick skillet, heat the oil, two turns of the pan, over medium-high to high. Add the shrimp and cook until just opaque in the centers, about 2  minutes per side. Add the garlic and spring onions; season with salt and pepper. Add the crushed red pepper and toss 2  to 3  minutes more. Mix in the sherry and cook until almost completely reduced, about 1 minute. Add the lemon juice and butter and swirl the skillet until the butter melts, about 1  minute. Top with the parsley and hot sauce. Divide the rice among shallow bowls. Top with the shrimp.
More Info