How To Make Turkey Club Burgers with Sour Cream & Onion Sauce an…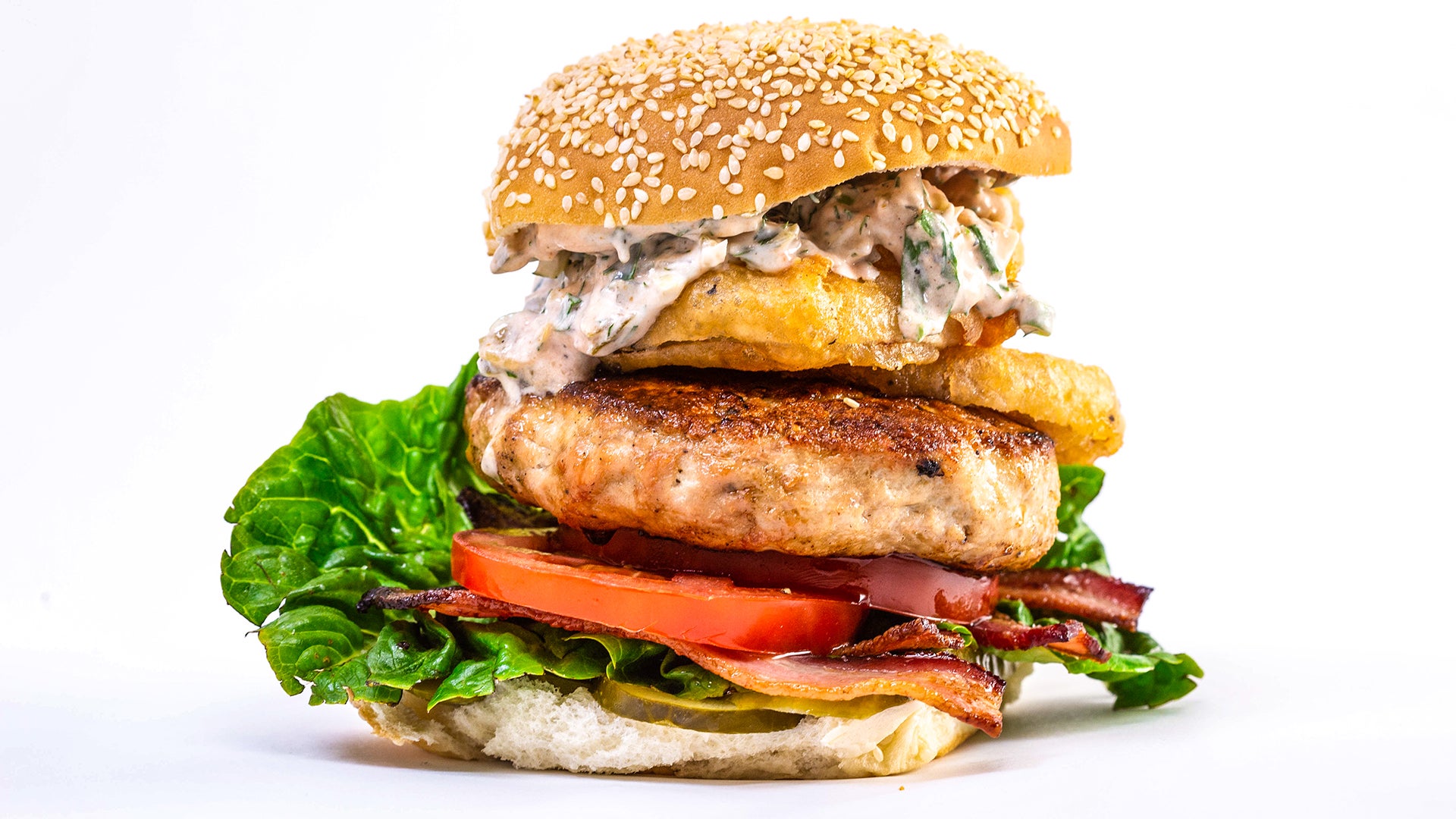 Turkey Club Burgers with Sour Cream & Onion Sauce and Onion Ring…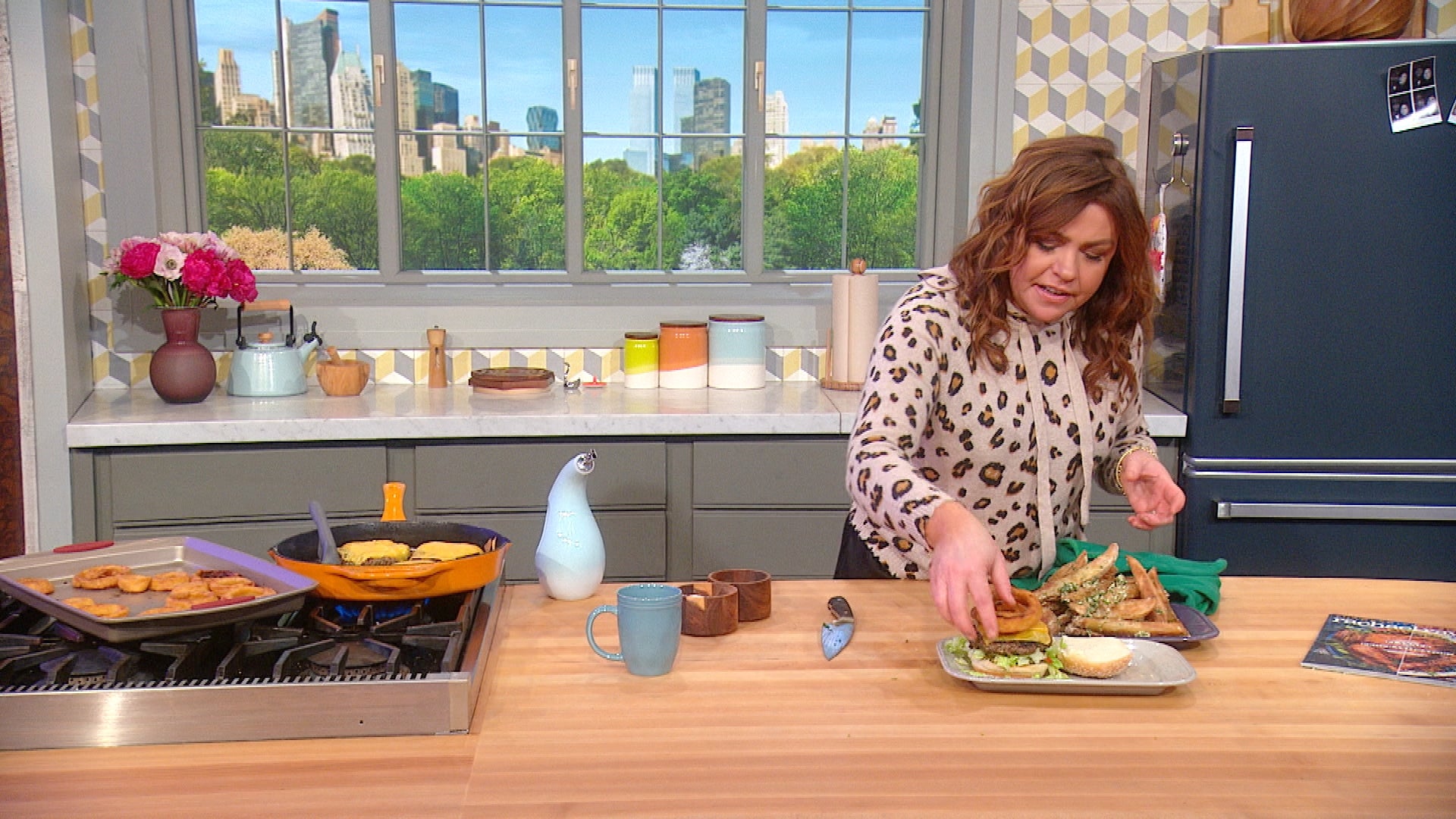 How To Make Onion Ring Burgers & Ranch-Dusted Oven Fries By Rach…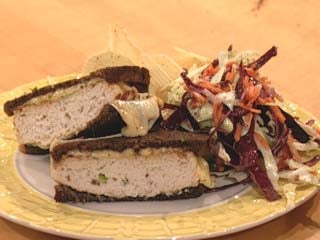 Sour Cream and Onion Turkey Patty Melts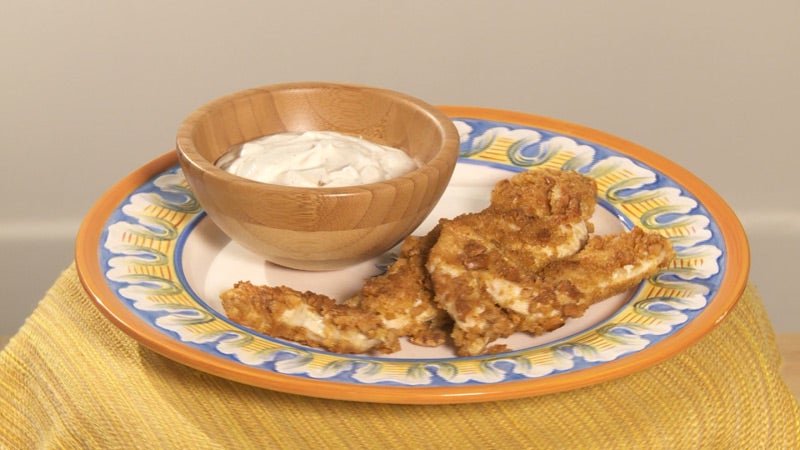 Ryan Scott's Pretzel-Crusted Chicken Fingers with Mustard-Sour C…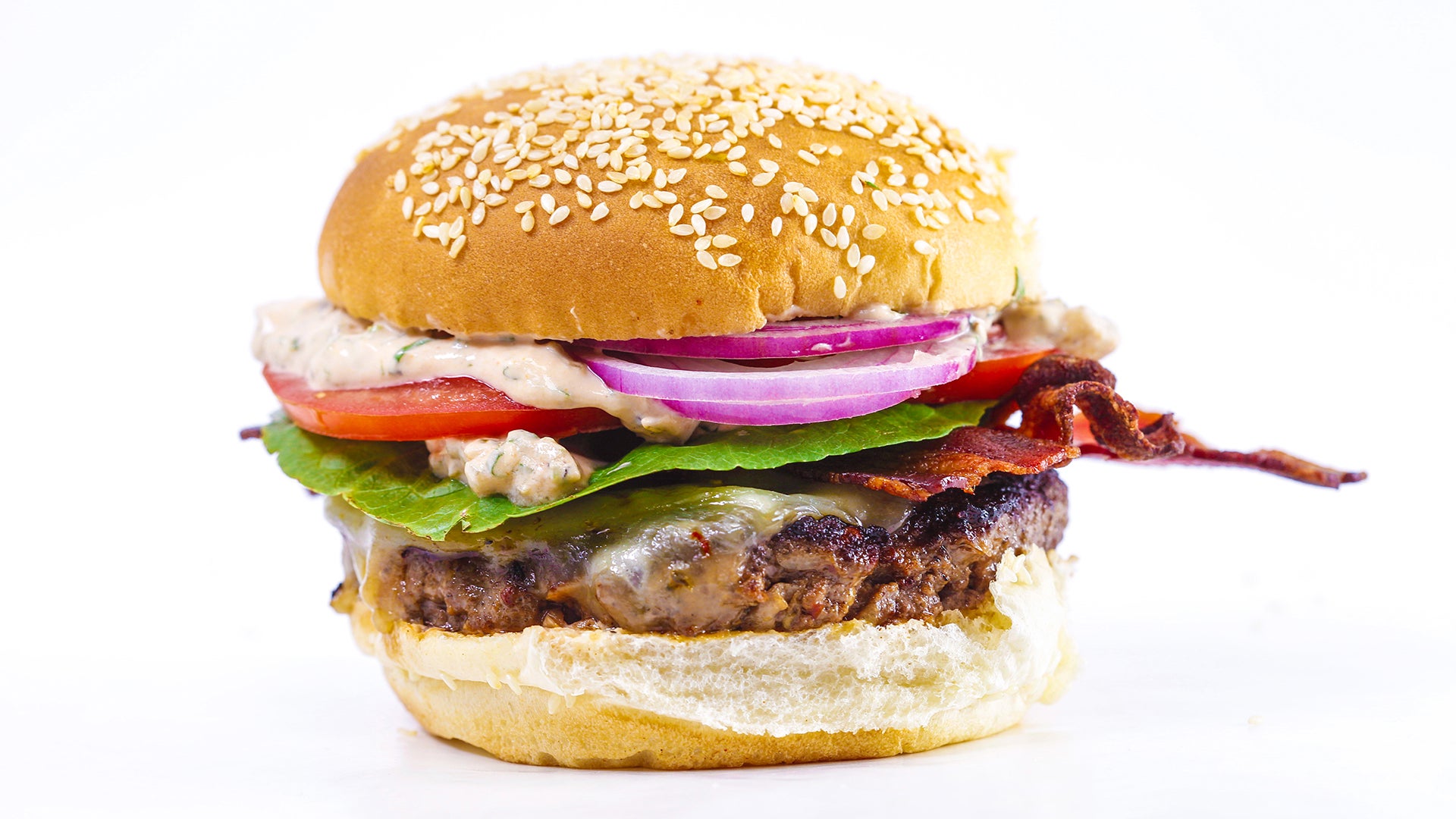 How To Make Chipotle-Bacon Cheeseburgers with Jalapeño Special S…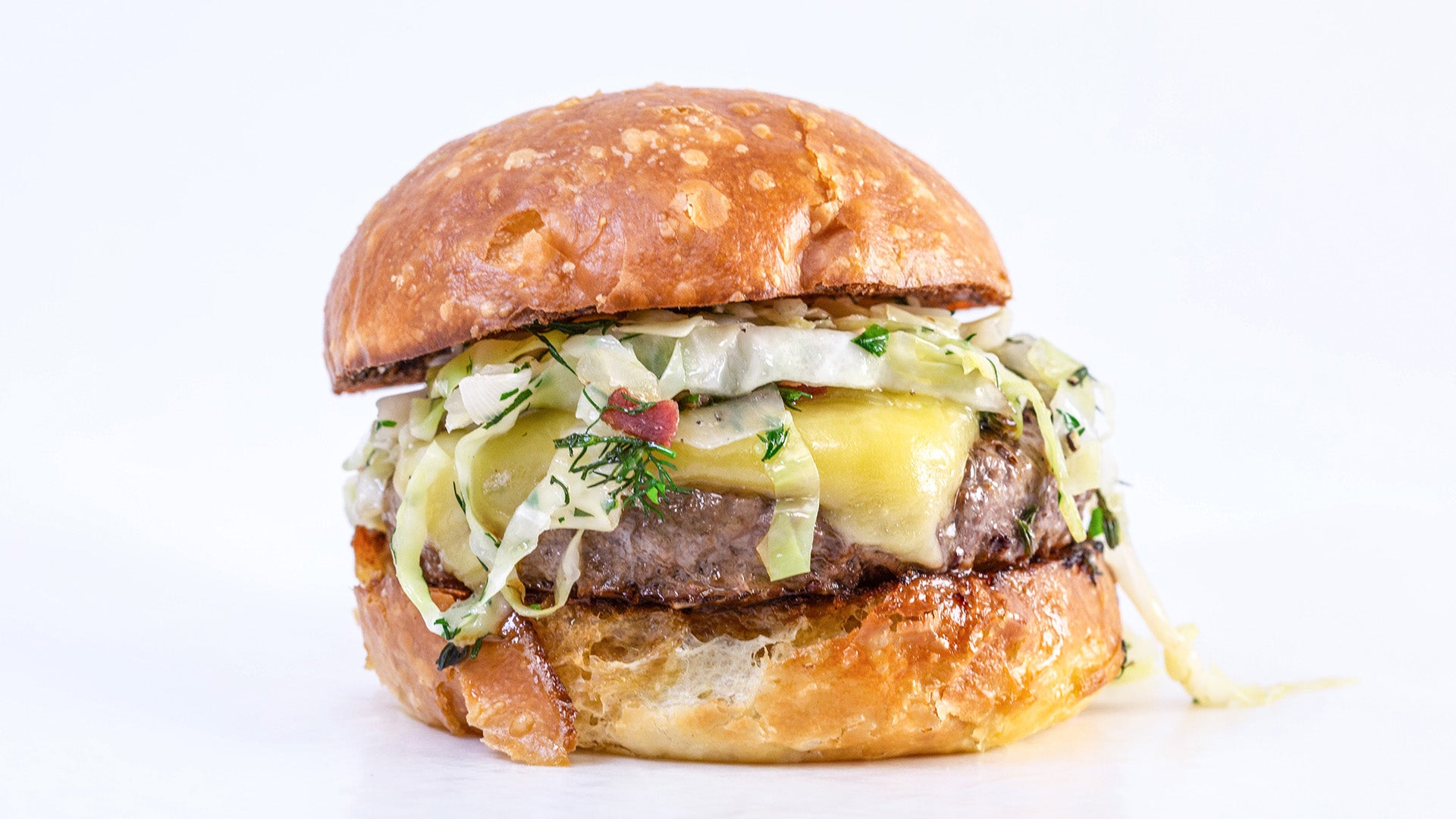 How To Make Irish Burgers with Cheddar and Warm Bacon Slaw By Ra…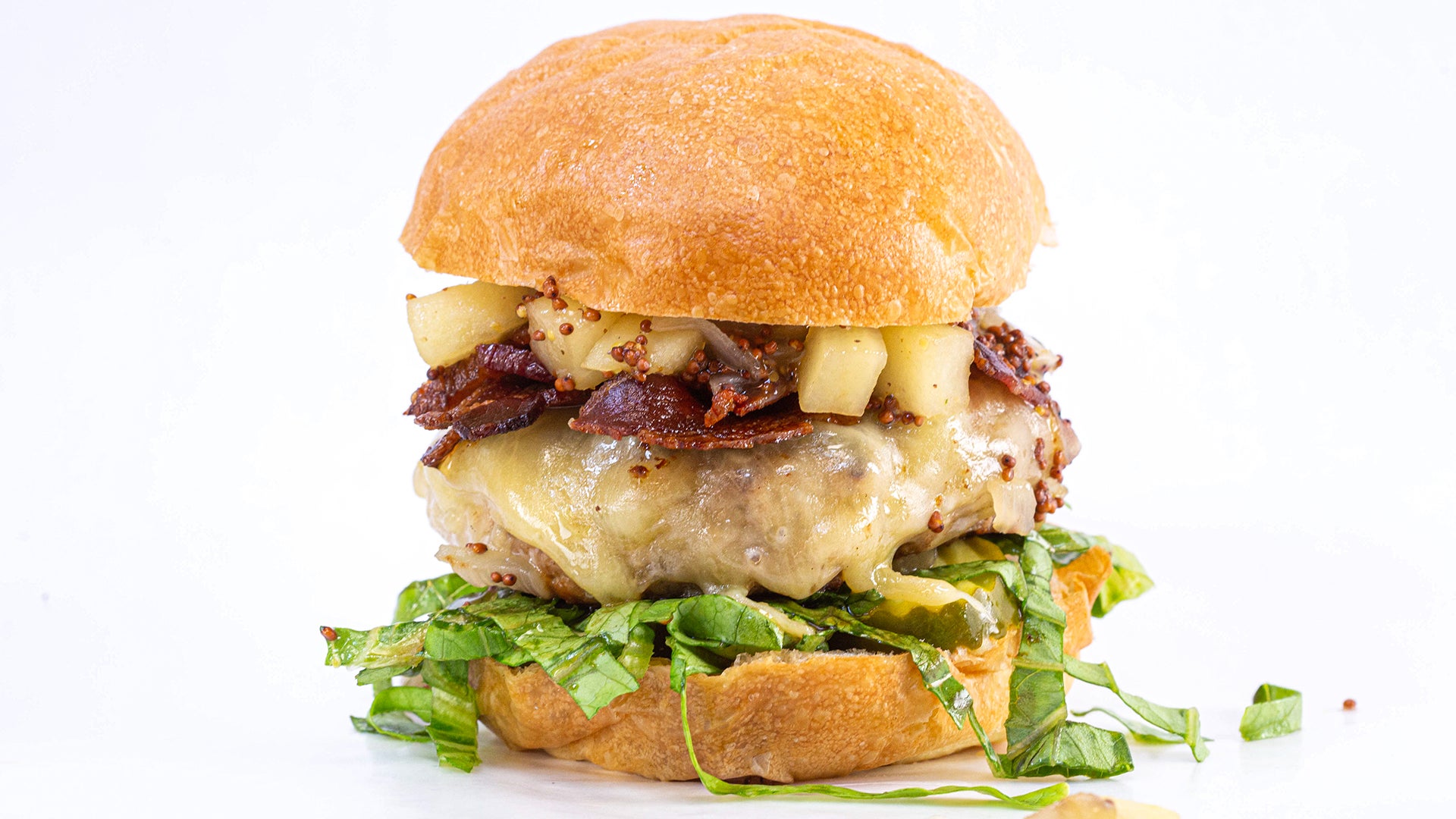 How To Make Turkey Cheeseburgers with Bacon & Apple-Onion Relish…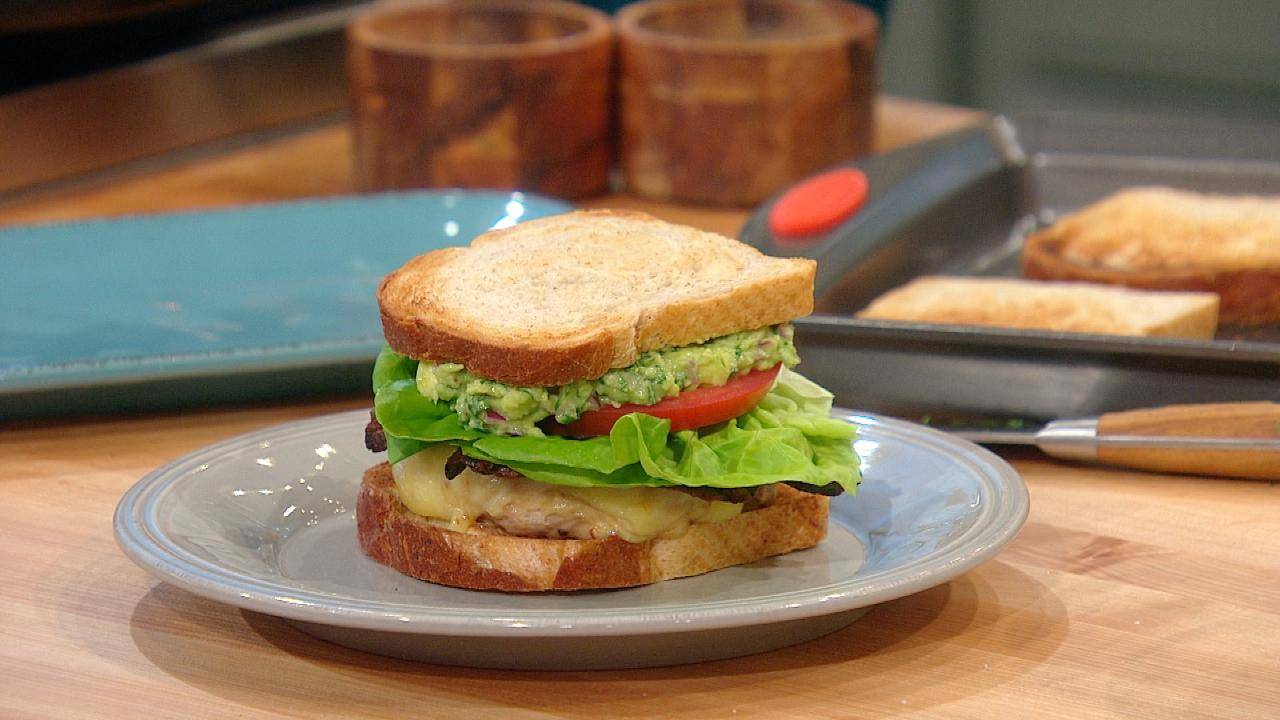 Turkey Club Burgers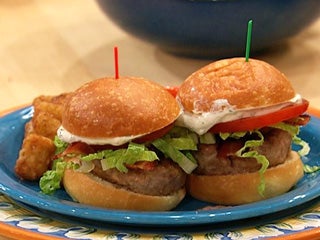 Deluxe Turkey Club Burgers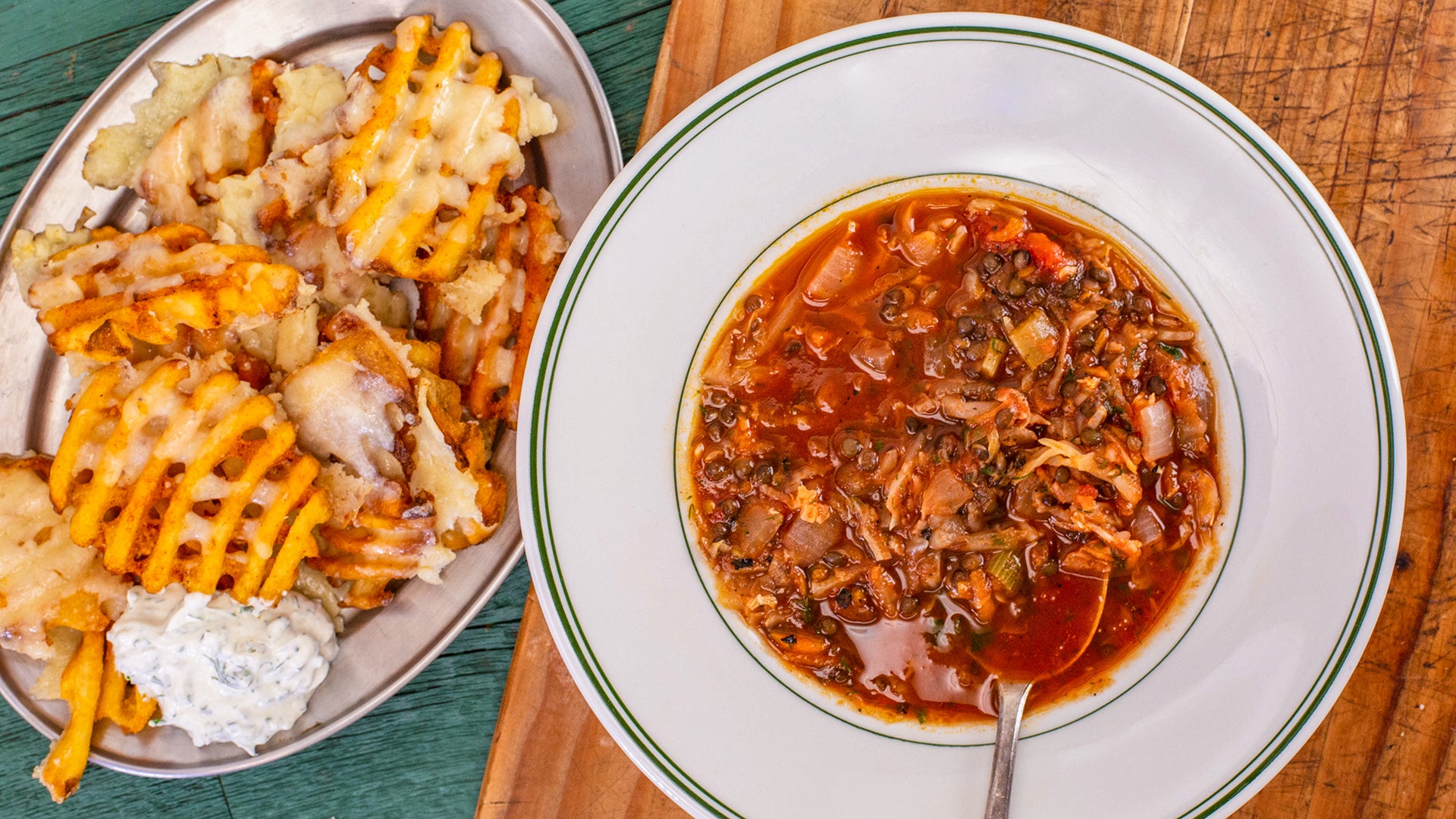 How To Make Lentil-Cabbage Soup By Rachael
Onion rings and a ranch-inspired sour cream sauce add an extra-special layer of flavor to these turkey club burgers.
Ingredients
8 slices meaty bacon, cut in half across
1 bag store-bought onion rings from the freezer section of market
1 cup sour cream
About 3 tablespoons ketchup
2 tablespoons pickled relish
4-5 scallions, finely chopped, whites and greens (or ¼ cup chopped chives)
¼ cup finely chopped dill and parsley, combined
1 clove garlic, grated or minced
Salt and pepper
1 teaspoon lemon juice
1 teaspoon hot sauce, such as Frank's RedHot or Tabasco
1 ½ pounds ground turkey, 6 ounce burgers
2 tablespoons Dijon or yellow mustard
1 tablespoon Worcestershire sauce
1 tablespoon canola oil
4 large sesame burger rolls, such as Big Marty's, or Kaiser rolls
Sliced dill pickles
Lettuce, gem romaine or shredded iceberg
1 beefsteak or heirloom tomato, sliced
Preparation
Preheat oven to 400˚F.
Arrange the bacon on slotted pan or on wire rack-lined baking sheet and bake until very crisp, 15 minutes. Raise heat of oven to 450˚F and bake the onion rings in single layer until crisp, about 20 minutes.
Preheat a large cast-iron skillet or griddle pan.
In a small bowl, combine sour cream with ketchup, relish, scallions, herbs, garlic, salt, pepper, lemon juice and hot sauce.
In a larger mixing bowl, combine turkey with salt, pepper, mustard and Worcestershire. Form 4 large patties of turkey thinner at center than edges for even cooking. Add oil to the pan, 1 turn, add the patties and cook about 9-10 minutes, turning occasionally.
Serve club burgers: bun bottom, pickles, lettuce, tomato, turkey burgers, 4 half slices of bacon per patty, 2-3 onion rings, sour cream ranch sauce, bun top.
Pass extra rings and sauce at table.