How to Make Chicago Deep-Dish Pizza & More Homemade Pizza Ideas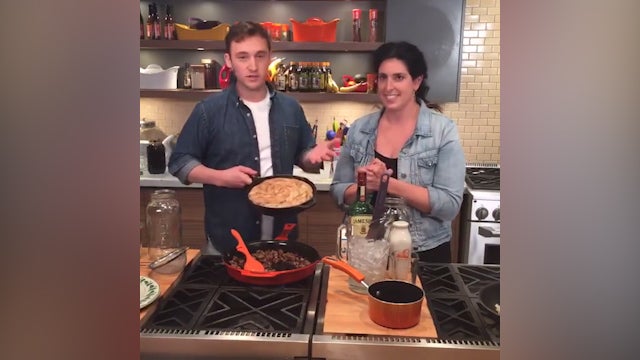 How to Make Homemade Cold Brew & More Trendy Recipes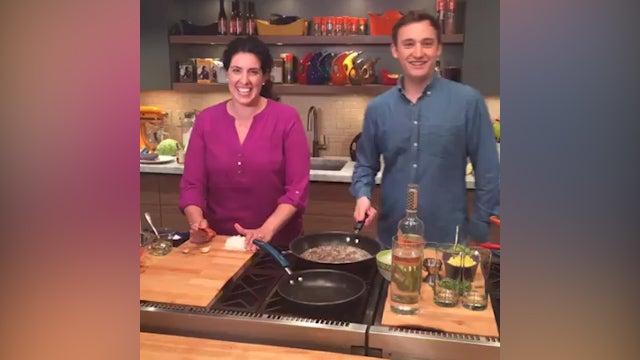 How To Make Rice and Beans In 5 Minutes & More Taco Tuesday Reci…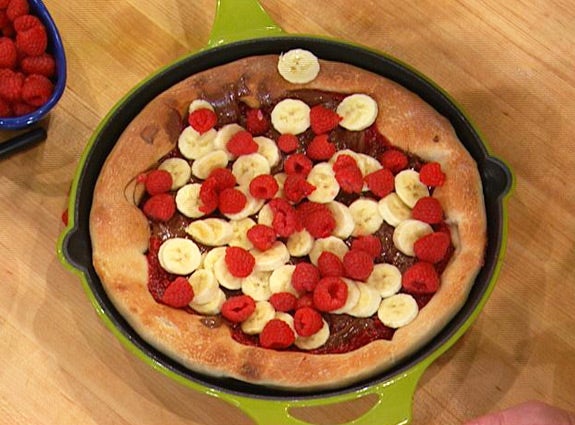 Buddy Valastro's Chicago-Style Deep Dish Dessert Pizza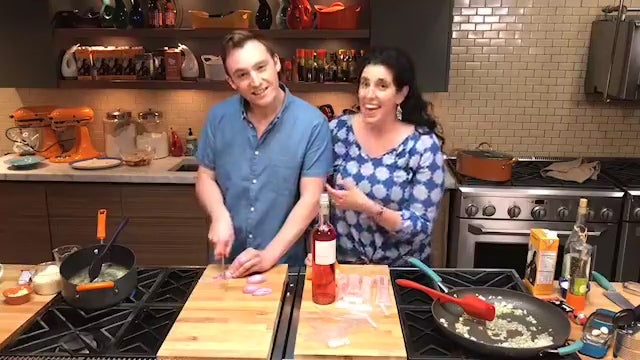 Summer Pasta Dishes: How To Make Rosé Pasta & More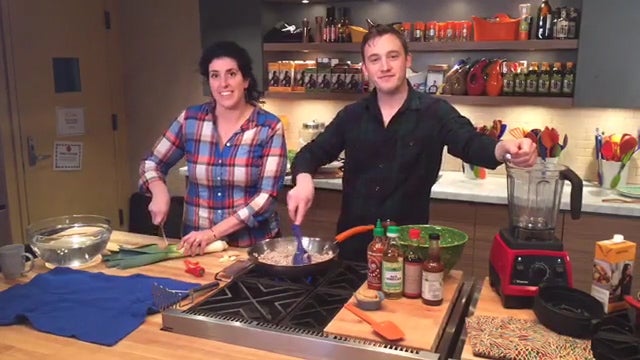 How to Make Chicken Enchiladas & More Of Our Most Popular Recipes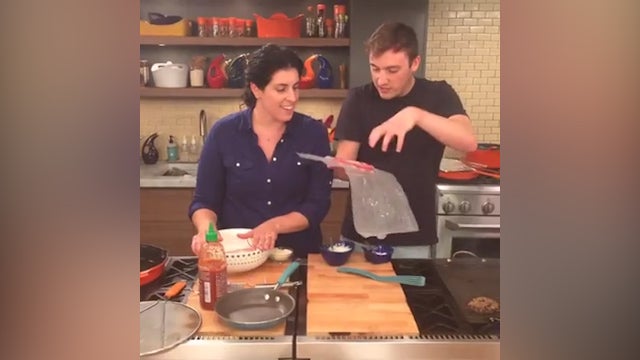 How to Make Pimento Cheese Patty Melts & Guacamole Burgers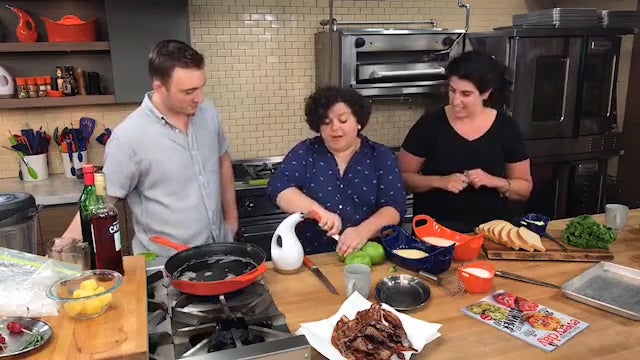 How to Make Fried Green Tomato BLT & More Summer Recipes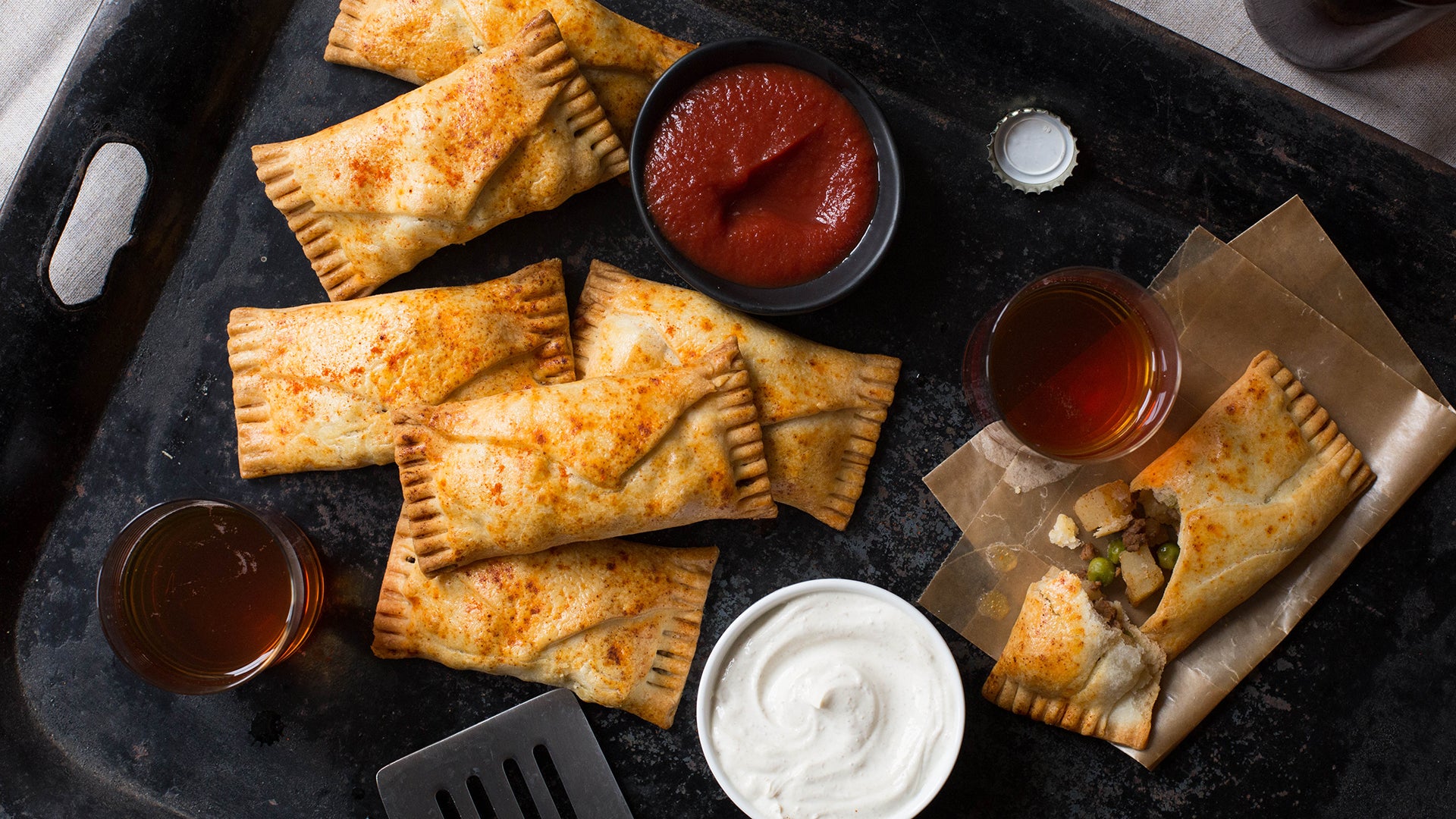 How To Make Spicy Beef & Potato Hand Pies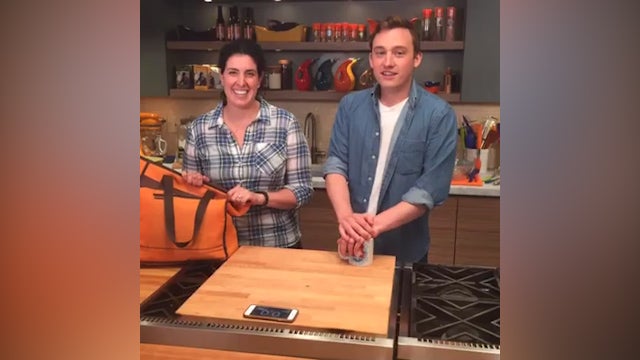 How to Make 15-Minute Steak and Potatoes & Tomato Basil Cheeseba…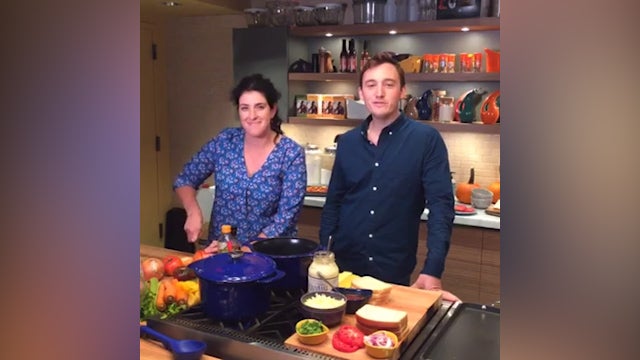 How to Make Bacon-Apple Grilled Cheese & Roasted Tomato Soup
Watch the Facebook Live action!
Ingredients
1 store-bought pizza dough
4 ounces cream cheese
2 tablespoons cinnamon sugar
Preparation
Preheat an outdoor grill on high or an indoor grill pan over medium-high heat. Using your hands, knead and stretch the dough to your desired shape. Place dough on the grill and cook until it's puffed up and brown on one side, about 3-4 minutes. Using tongs and/or a large spatula, flip the dough and cook another 2-3 minutes, until cooked and browned. Remove the pizza from the grill.

Spread cream cheese over top of the pizza and sprinkle with cinnamon sugar.