How To Make Chocolate Semifreddo with Raspberry Sauce by Buddy V…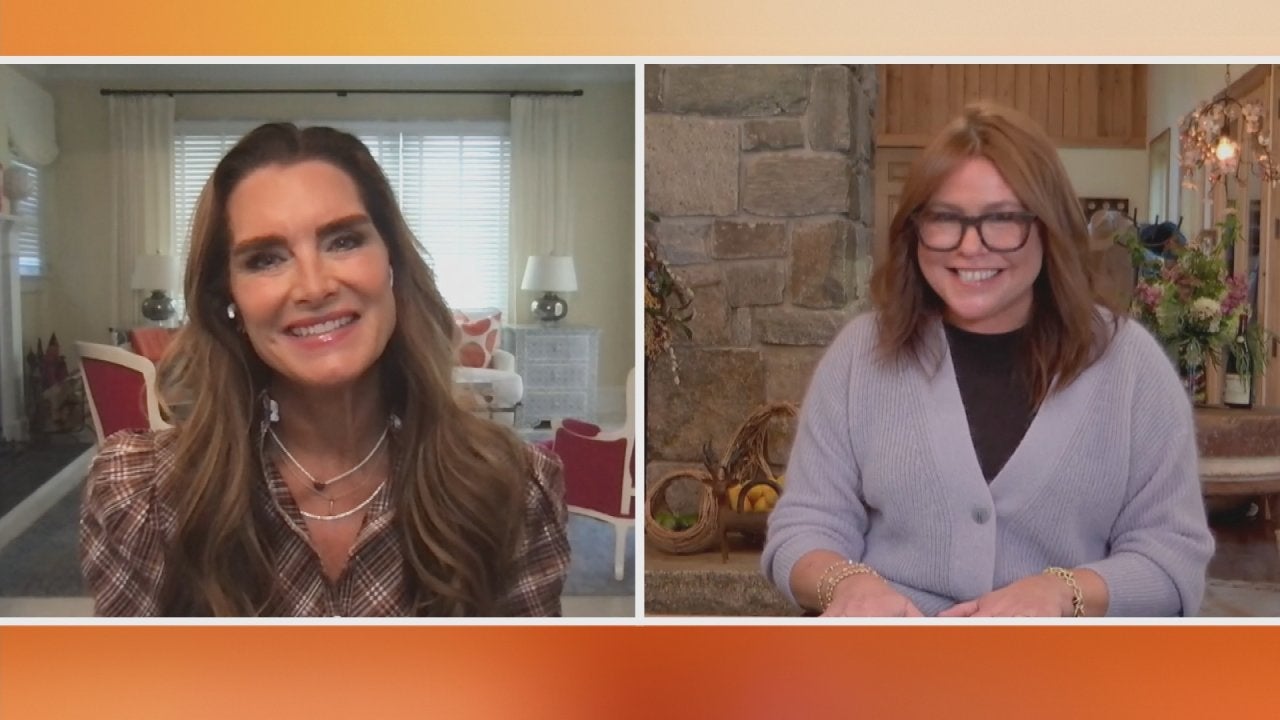 Brooke Shields Tearfully Recounts Devastating Accident + Leg Inj…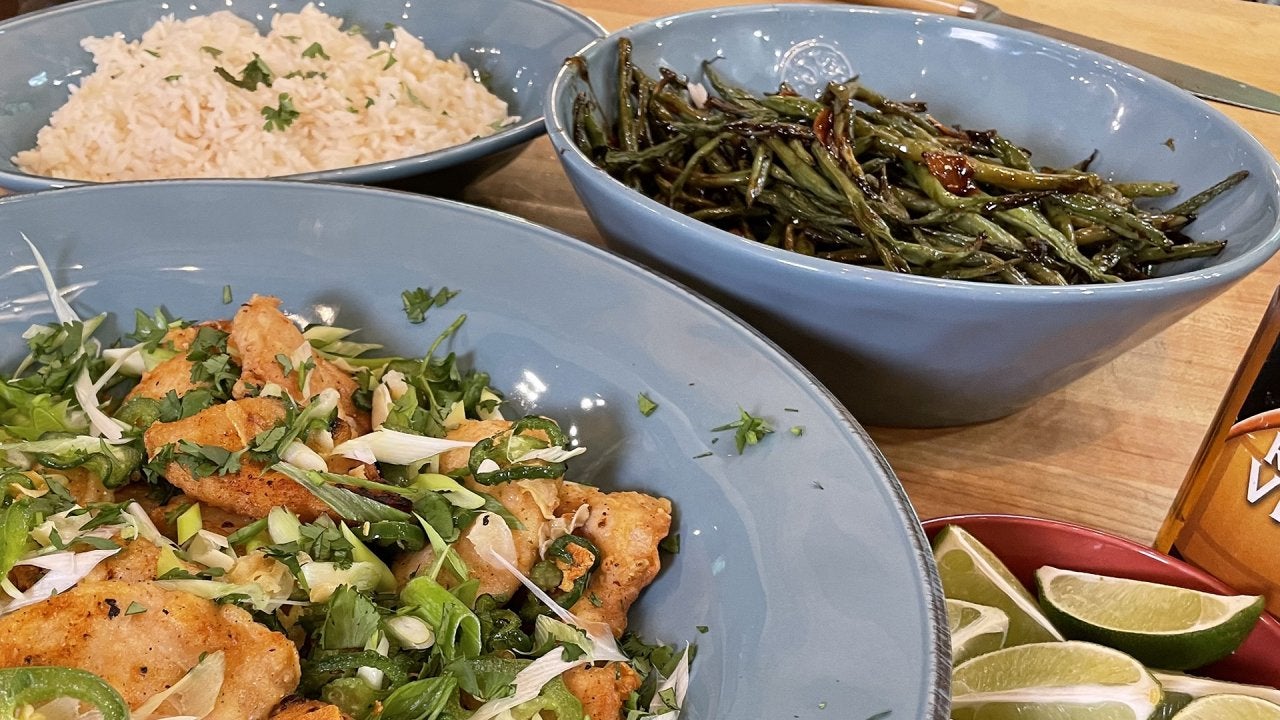 How to Make Roasted Honey-Soy Green Beans | Rachael Ray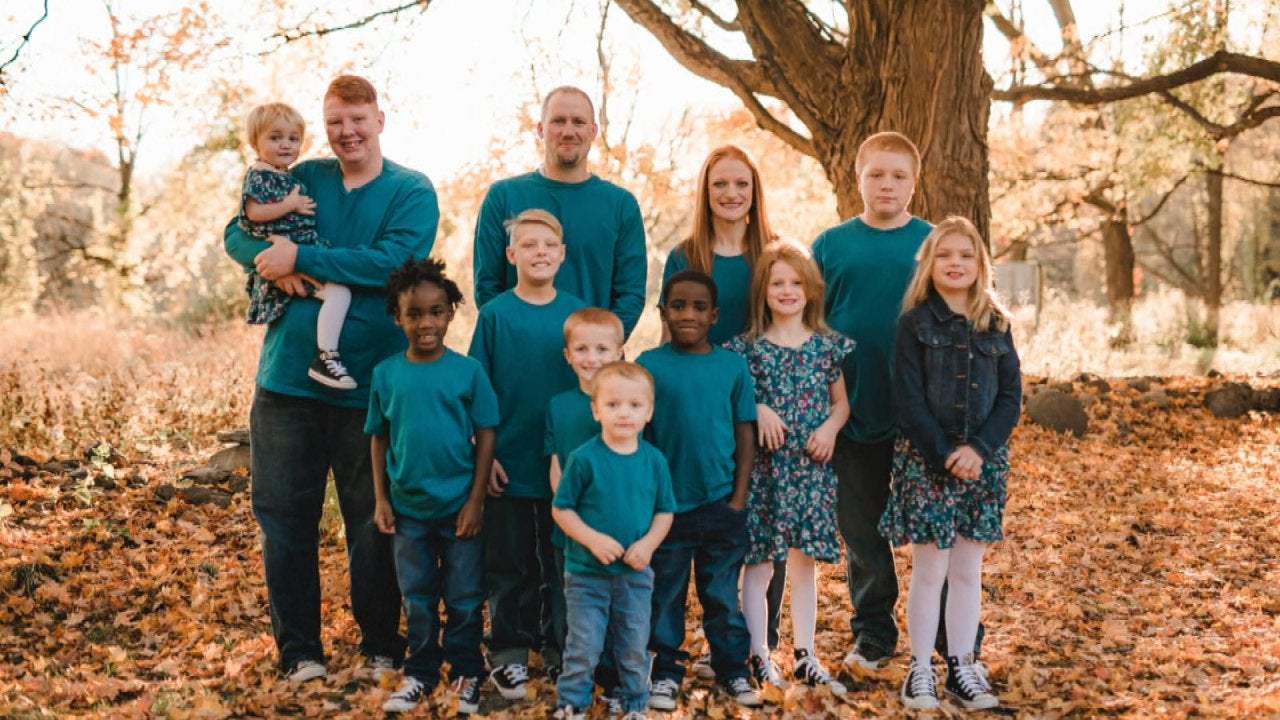 We Surprise a Mom of 10 (Including 6 Foster Kids!) Who Works So …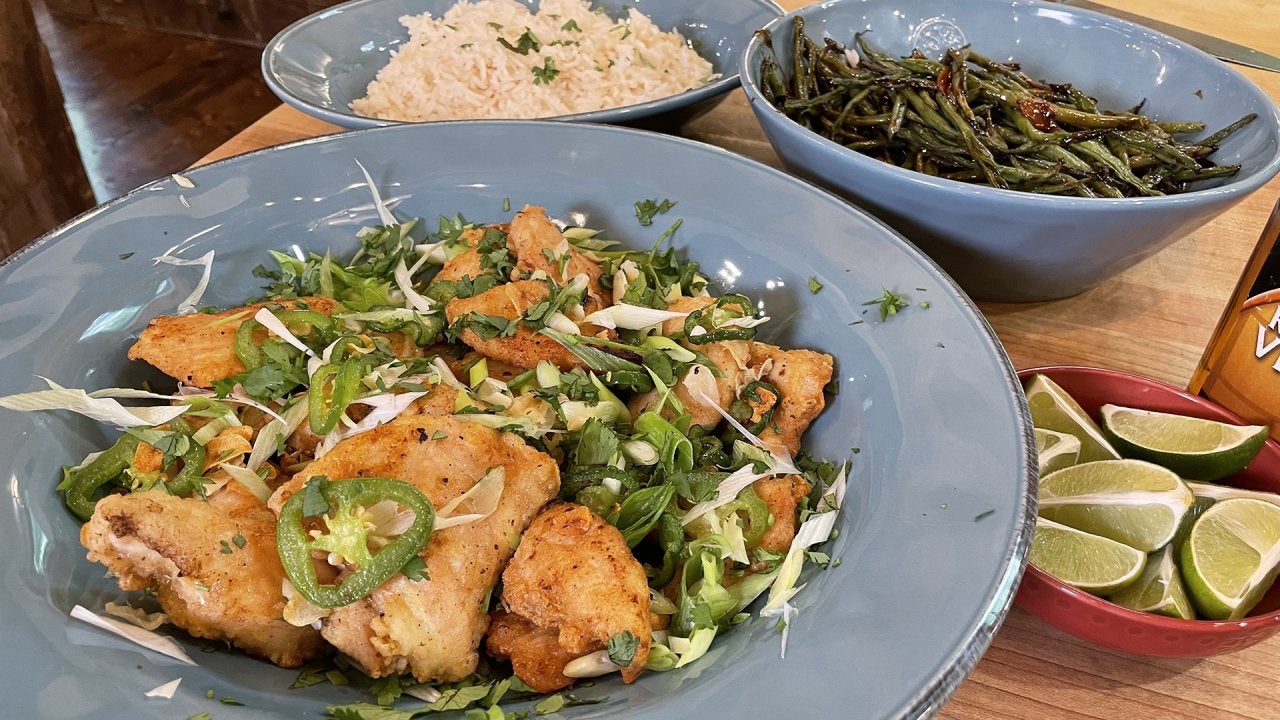 How to Make Salt 'n' Pepper Pork or Chicken | Rachael Ray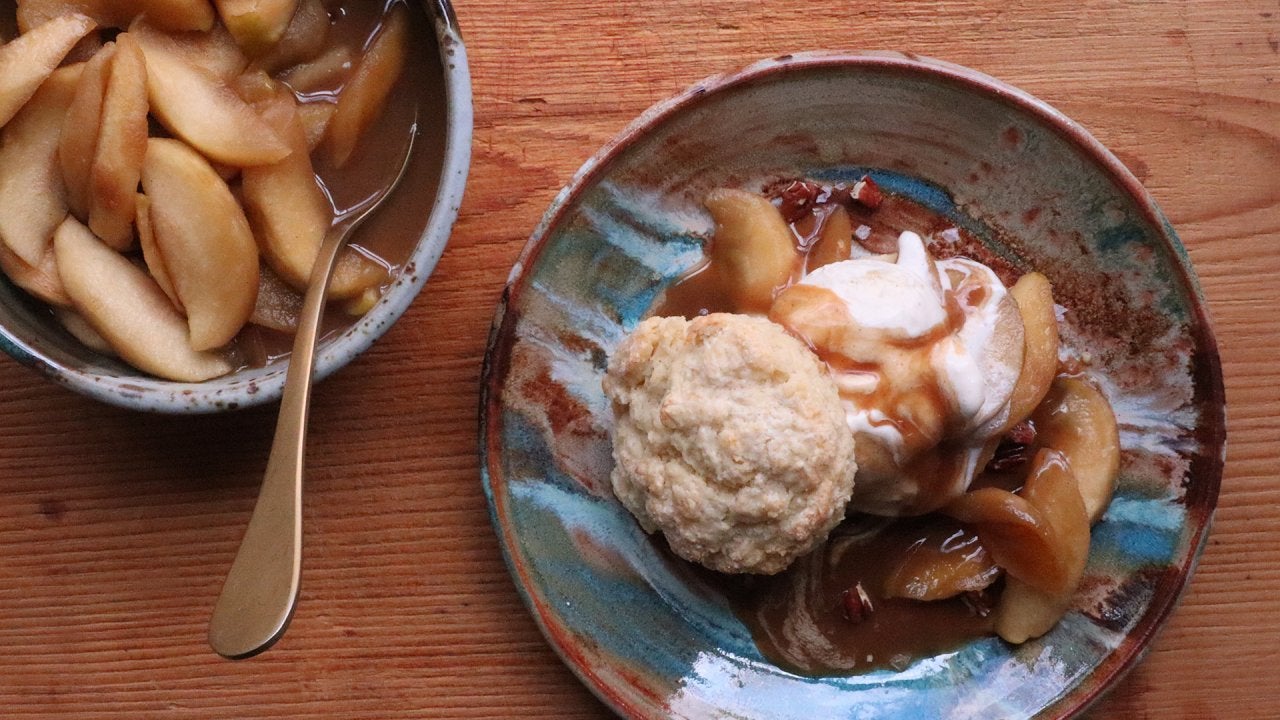 How to Make Caramel Apple Shortcakes | Grant Melton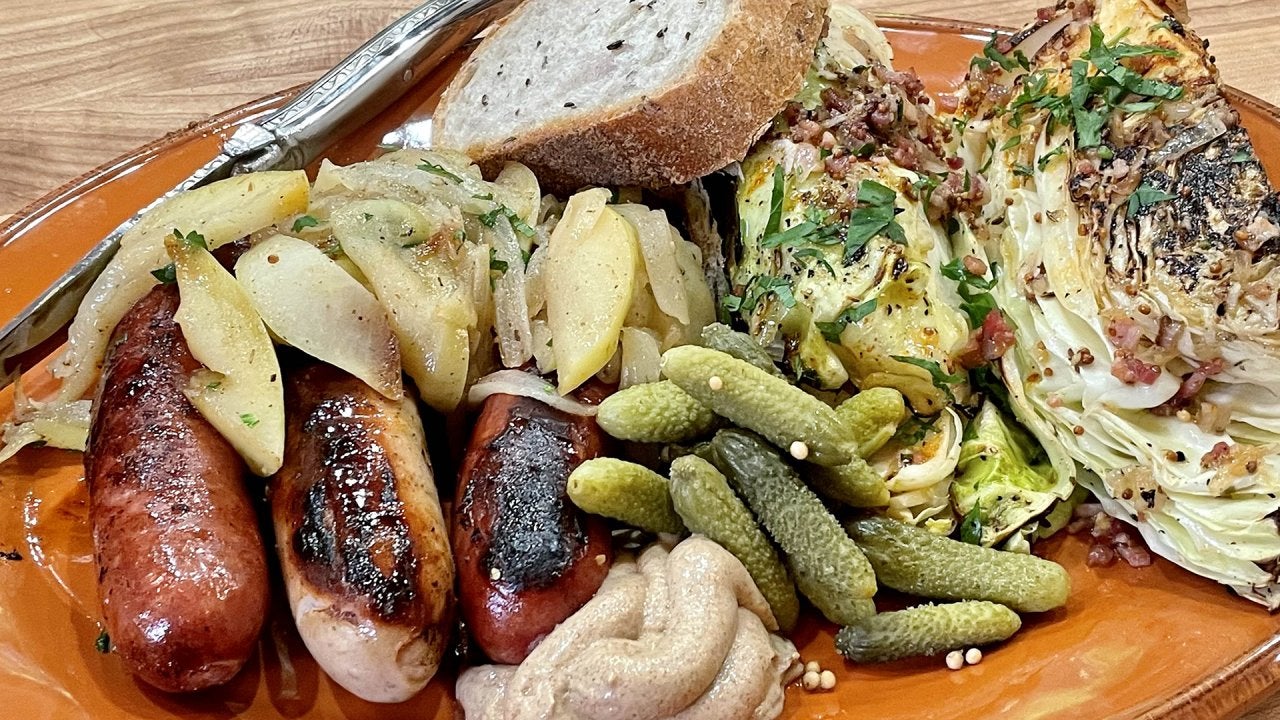 How to Make Sausages with Apples and Onions & Charred, Spiced Ca…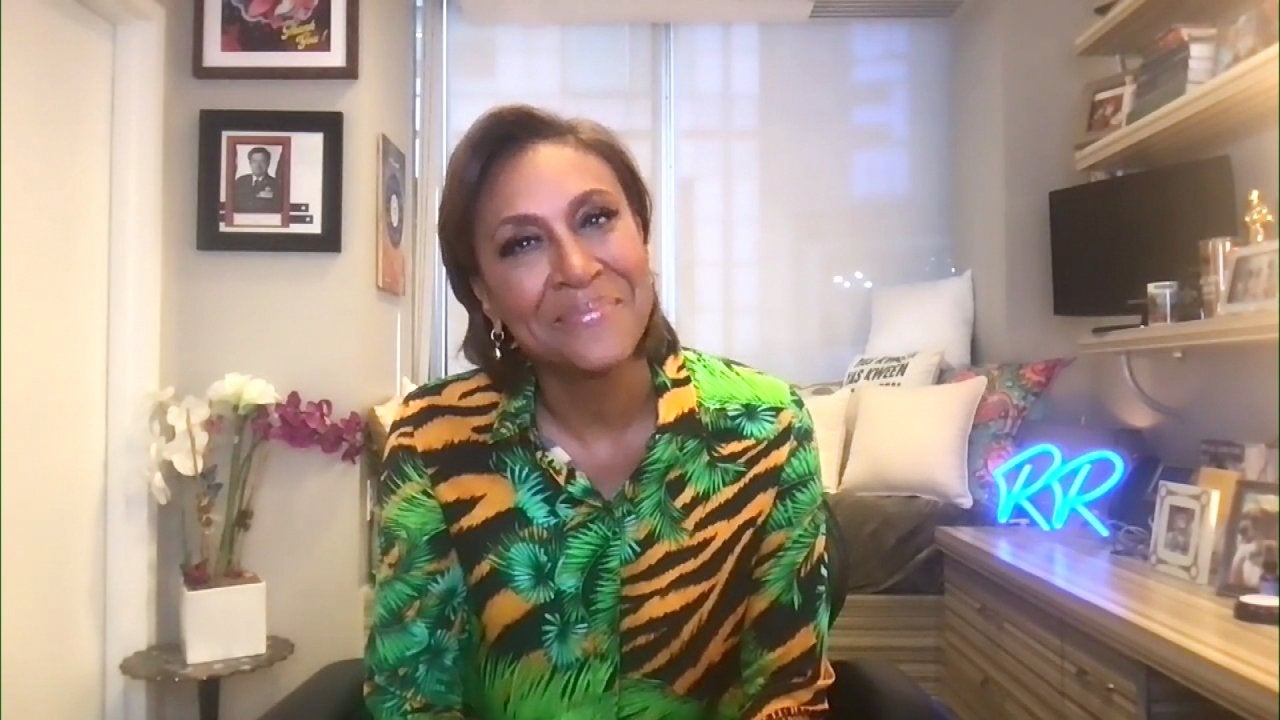 Robin Roberts Tearfully Recalls the Emotional Moment Her Sister …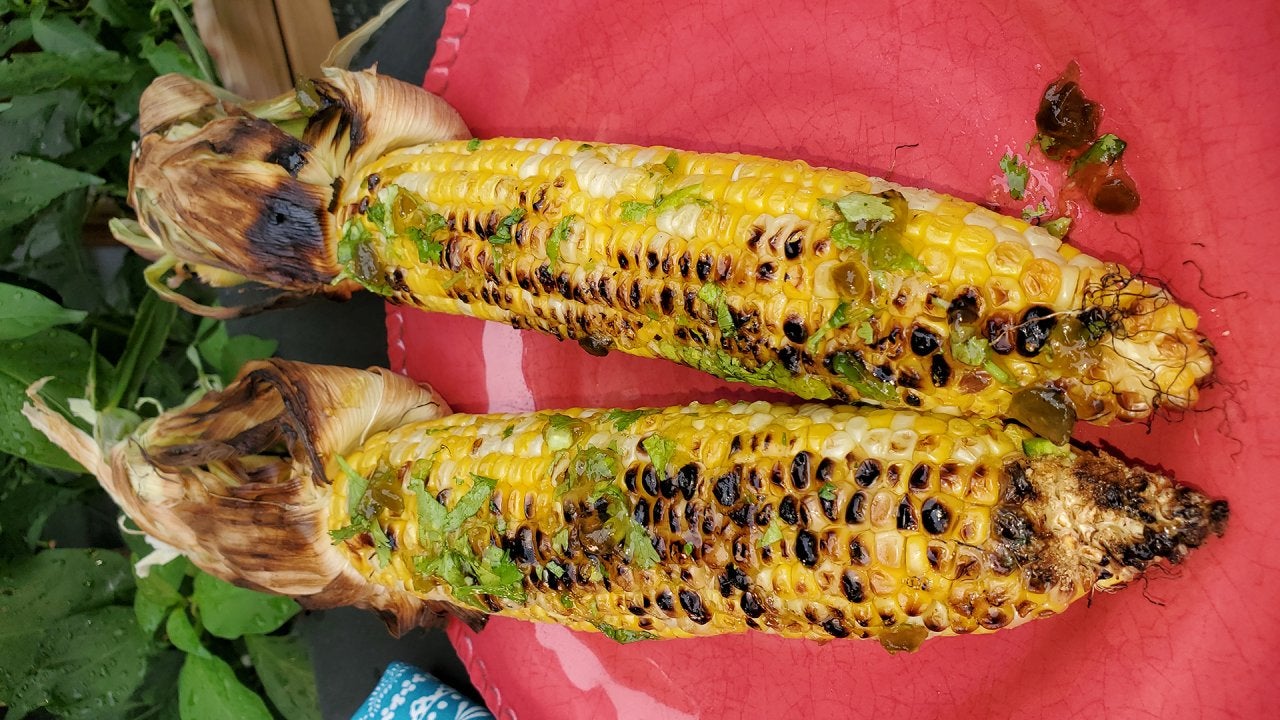 How to Make Easy Grilled Corn with Jalapeño Cilantro Glaze | Sun…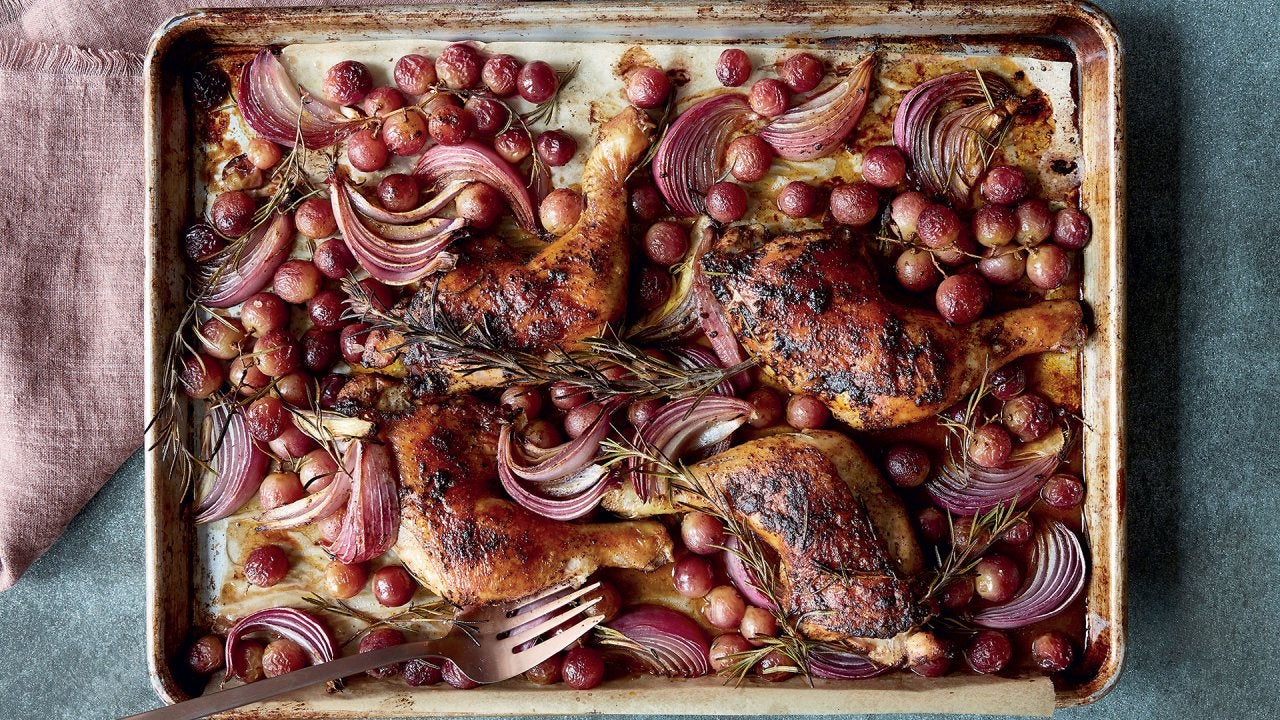 How to Make Sheet Pan Chicken with Rosemary & Grapes | Queer Eye…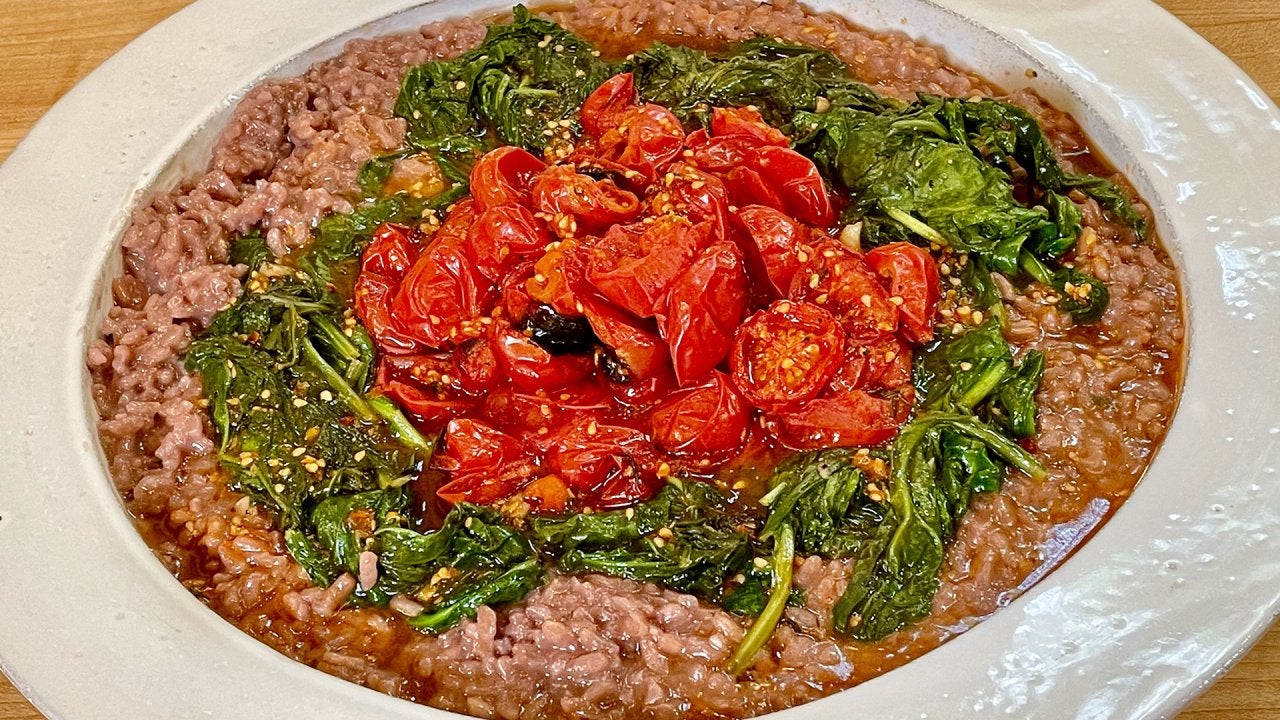 How to Make Chianti Risotto with Garlicky Spinach and Oven Charr…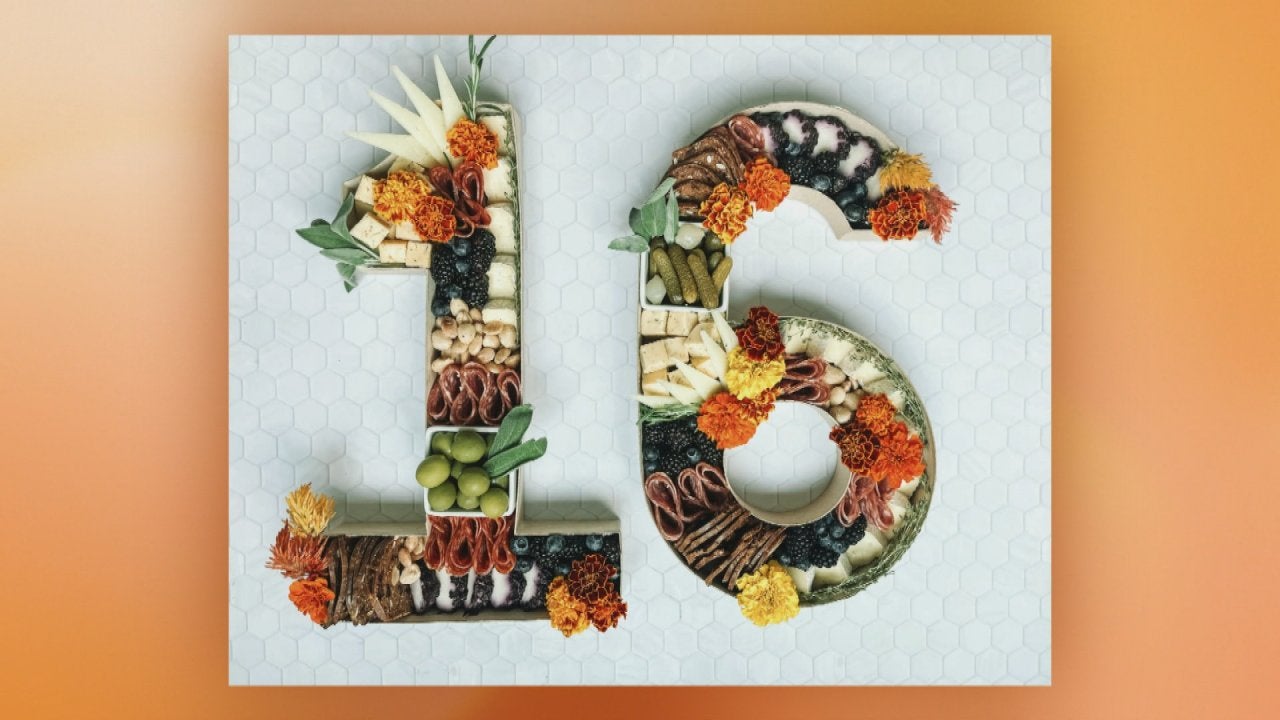 Feast Your Eyes on Our Savory 16 Charcuterie Board + We Promise …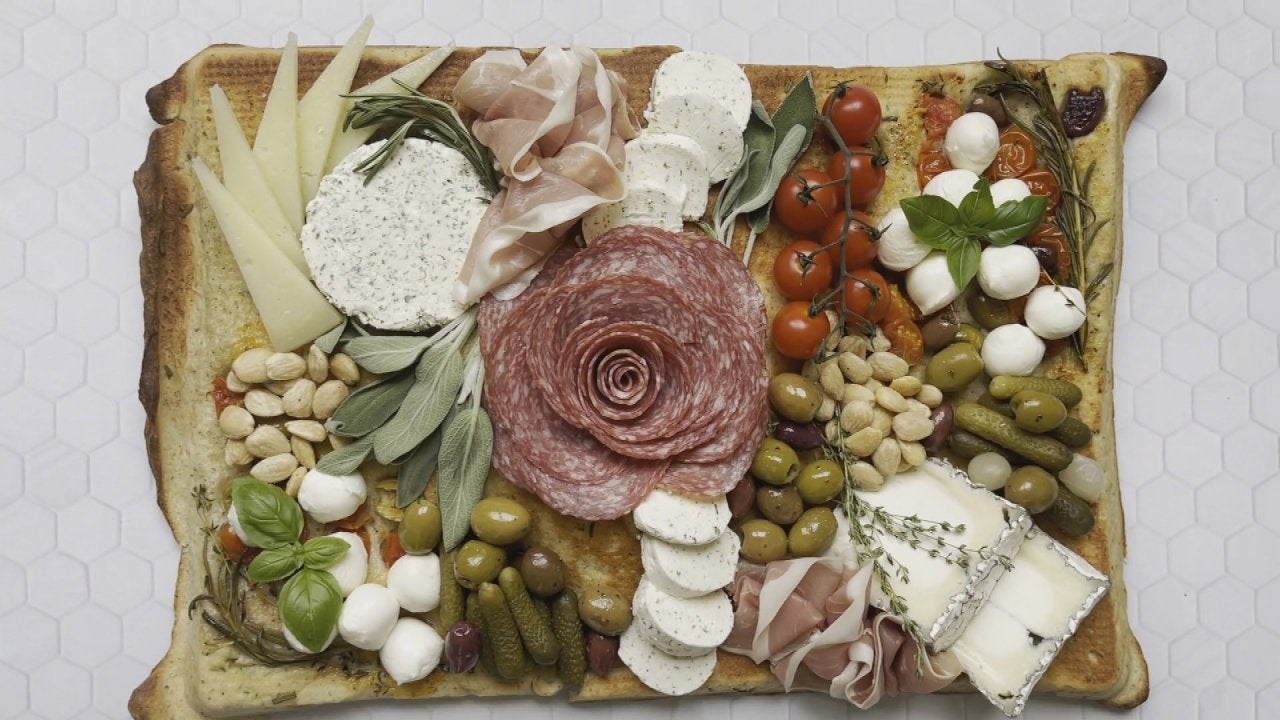 How to Make an Edible Cheeseboard With Focaccia for Your Next Pa…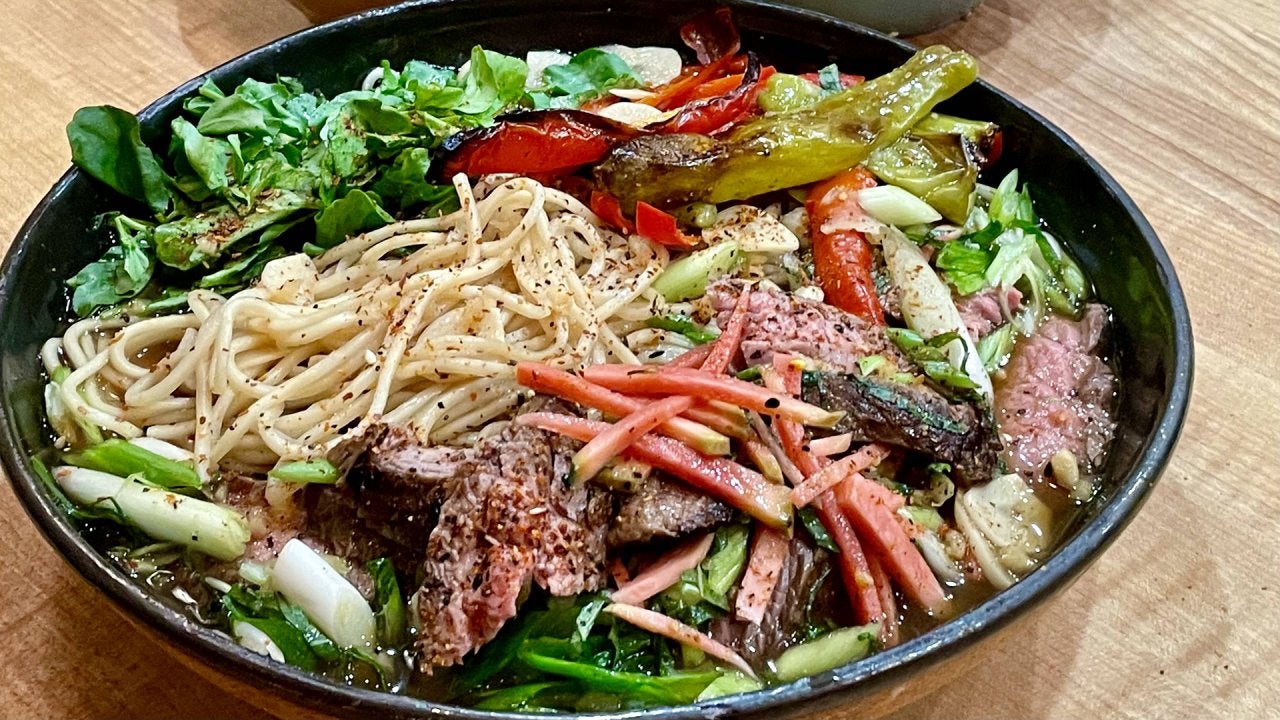 How to Make Miso Ramen with Steak, Japanese-Style Tomato Salad +…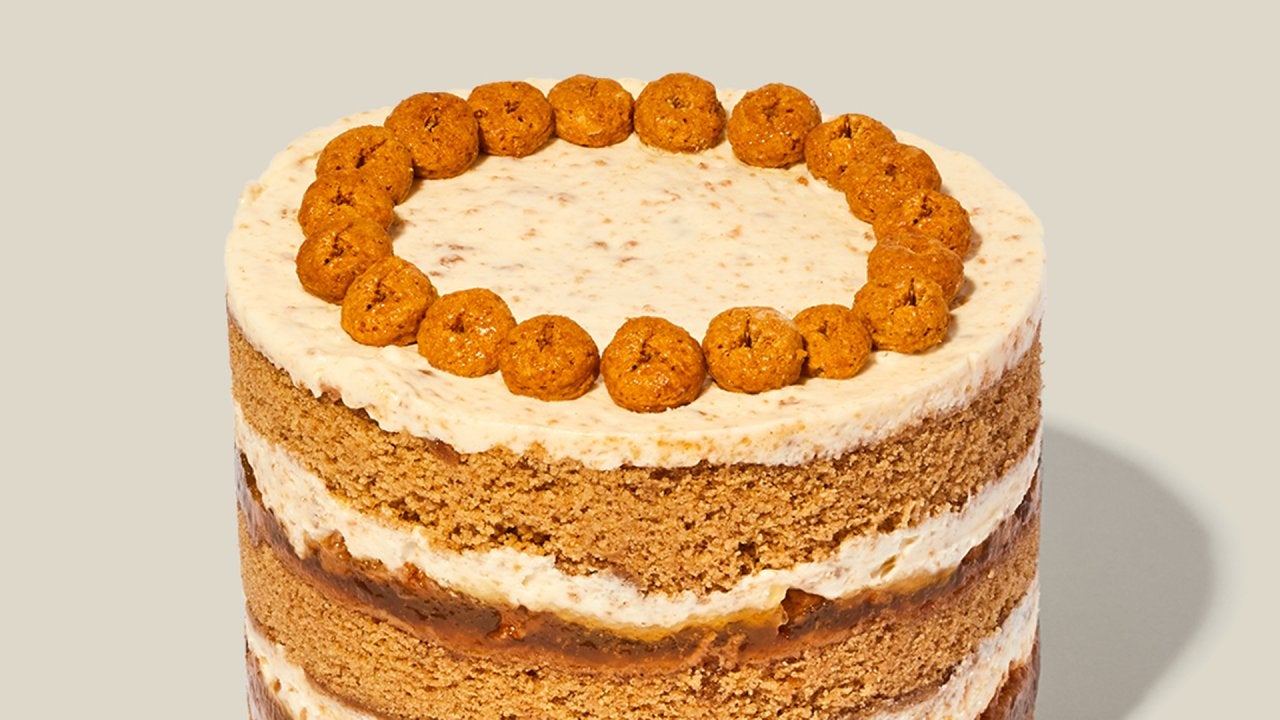 How to Make Apple Cider Doughnut Cake | Milk Bar's Christina Tosi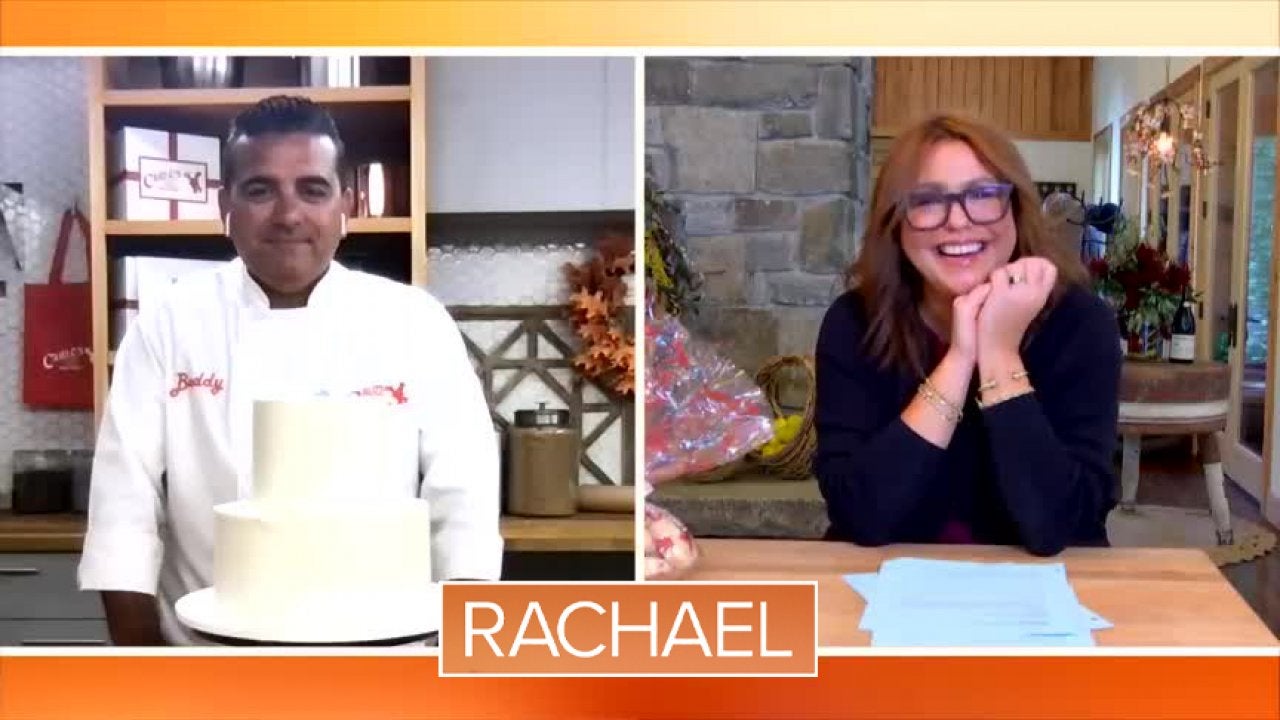 Cake Boss Buddy Valastro Tells Rachael His Hand Is At 95% One Ye…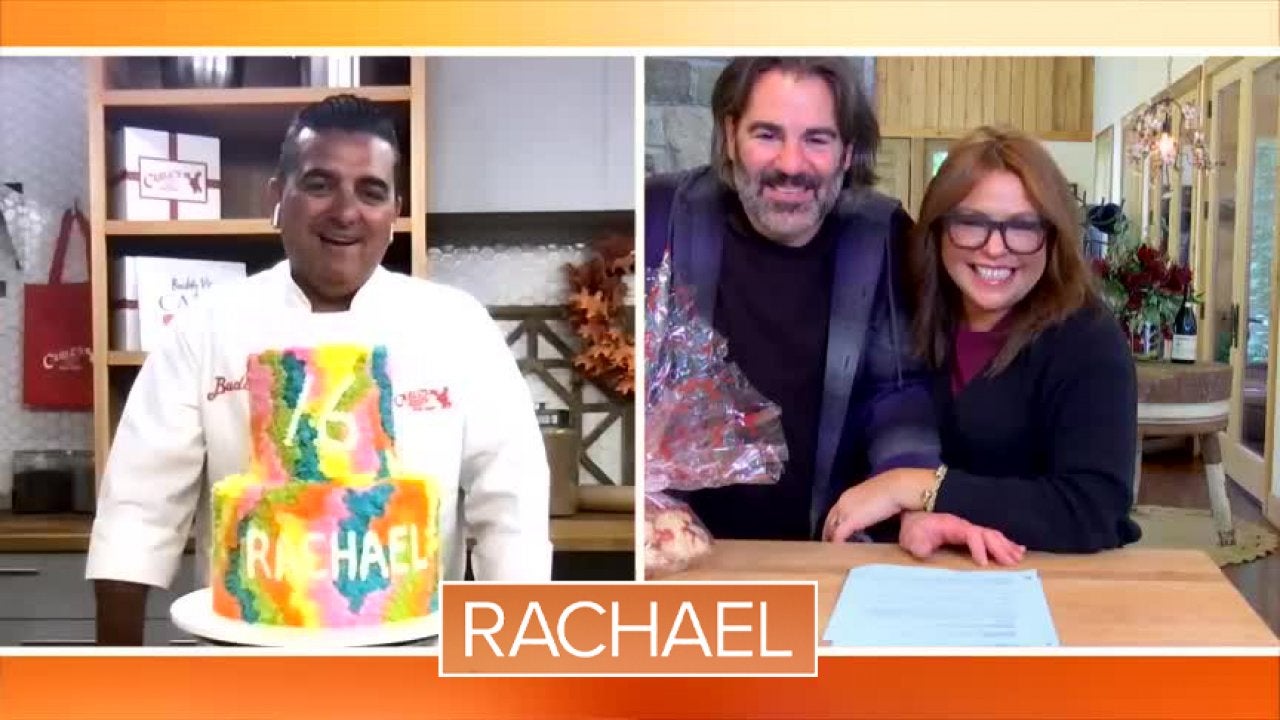 Cake Boss Buddy Valastro Has Sweet Words For Rachael To Celebrat…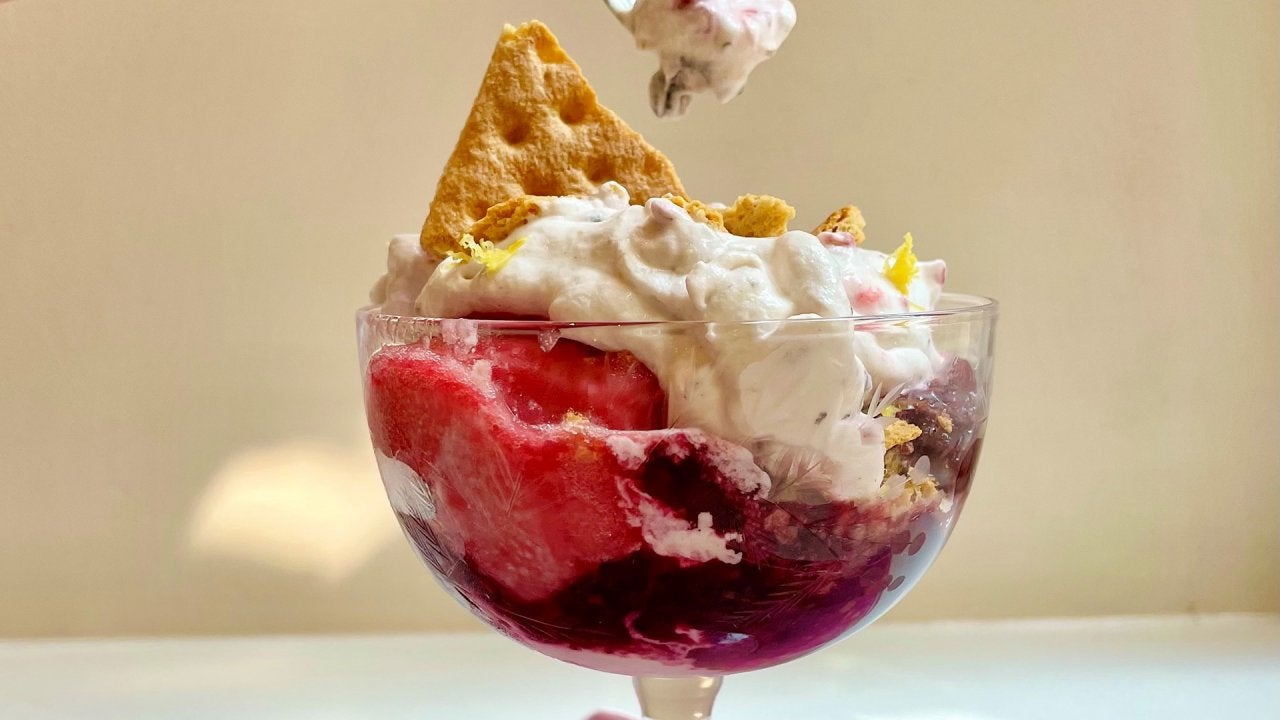 How to Make a Bumbleberry Pie Sundae | Gail Simmons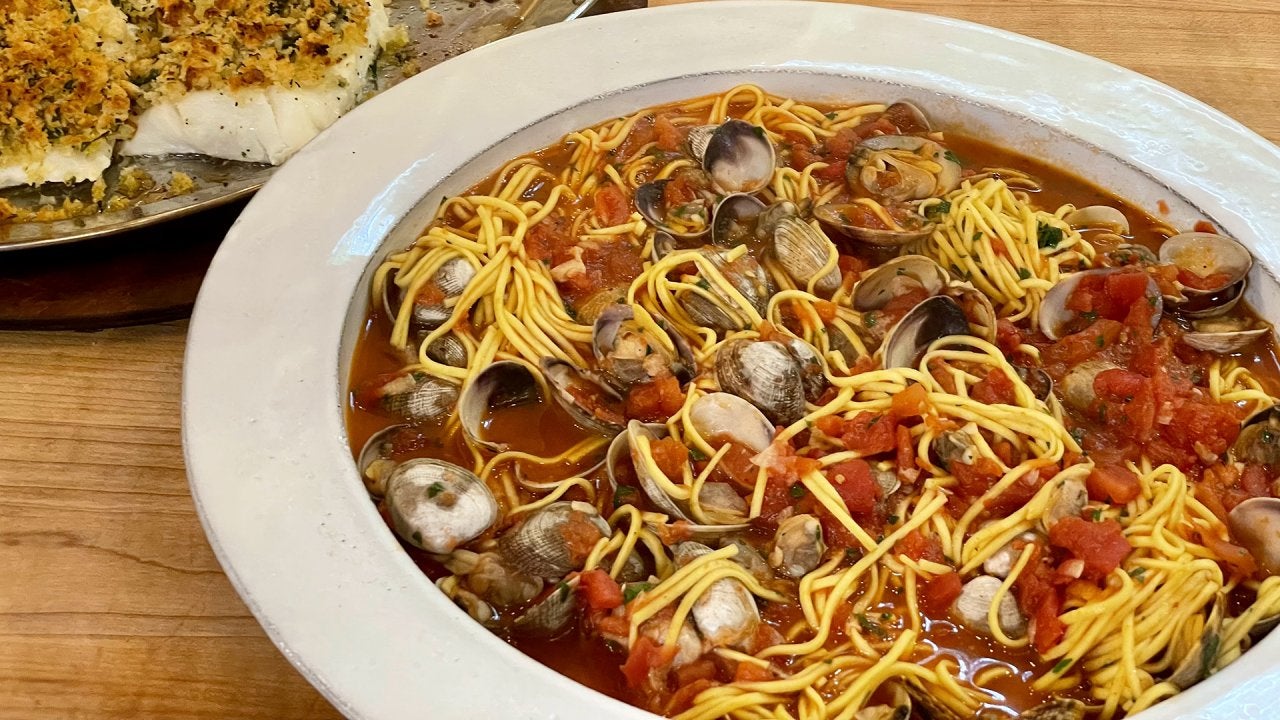 How to Make Spaghetti or Linguini with Red Clam Sauce | Rachael …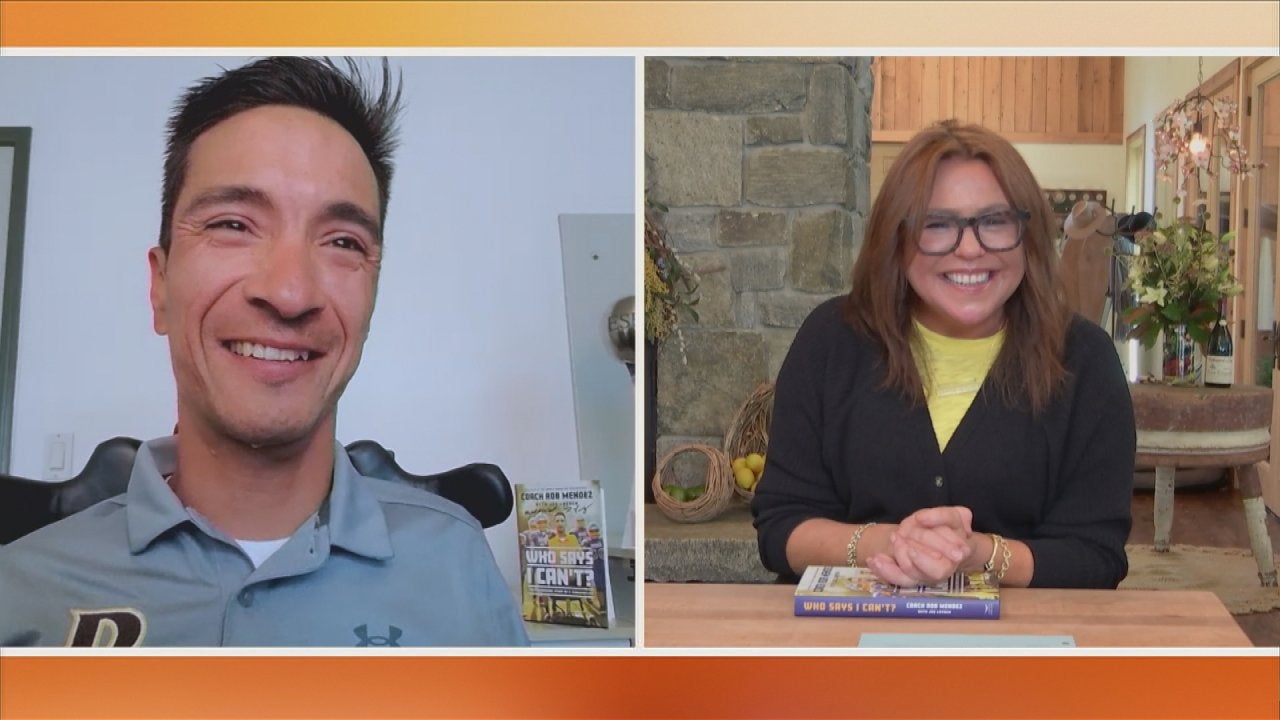 Coach Rob Mendez, Football Coach Born Without Limbs, Tells His I…
Chocolate semifreddo is a classic Italian frozen dessert, perfect for a homemade Valentine's Day sweet—just remember to prepare it the day before, as it needs at least 8 hours to set. This is Buddy Valastro's version, complete with raspberry sauce inspired by his own valentine, his wife Lisa.
"I had my first semifreddo a few years ago when my family traveled to Rome to visit our ancestral home," Buddy says. "During that trip, Lisa and I stole away for a private lunch. Even though we may not be fully fluent in Italian, we had a great time communicating with the owner, a kindly old man who I felt an instant kinship with: I had an instinct that he had learned the business from his old man and had been working in the place since he was a kid. At the end of the meal, he didn't even show us dessert menus, but rather brought us two semifreddos. The name means semi-frozen, and it's a classic dessert in Italy. This is my version, with sauce made with one of Lisa's favorite ingredients, raspberries."
For a perfect date night meal, check out Buddy's deliciously simple recipe for Chicken Saltimbocca. For more desserts from Buddy, try his Homemade Churros or Strawberry Ice Cream Cake.
Adapted from Family Celebrations With The Cake Boss by Buddy Valastro. Copyright © 2013 by Buddy Valastro. Used with permission by Atria Books. All rights reserved.
Ingredients
Vegetable oil or cooking spray
5 ounces bittersweet chocolate bars, coarsely chopped
½ teaspoon pure vanilla extract
Kosher salt
2 large egg whites
1 cup granulated sugar
1 cup heavy cream
One 10-ounce bag frozen raspberries, thawed
Preparation
Grease an 8-inch loaf pan and line it with a large piece of plastic wrap or parchment paper, letting it hang over by 3 inches on all sides. Place the chocolate in a heatproof bowl and set it over a pot of simmering water, or put it in a double boiler over simmering water, not letting the bowl touch the water. Cook, stirring frequently, until melted. Stir in the vanilla and a scant pinch of salt; set the bowl aside.
Place a clean, heatproof bowl over the simmering water, or set a double boiler over simmering water, and whisk the egg whites and ½ cup of the sugar in the bowl to blend, moving the bowl on and off the heat as necessary to keep the whites from cooking. Beat the egg white mixture with an electric mixer at medium-high speed until stiff peaks form, about 10 minutes.
Wipe the mixer blades clean with a paper towel or kitchen towel. In a separate bowl off the stove, beat the heavy cream until soft peaks form, about 3 minutes.
Fold the melted chocolate into the egg white mixture until blended, then gently fold in the whipped cream. Pour the mixture into the prepared pan, smoothing the top with a spatula. Cover gently with the ends of the plastic wrap and freeze at least 8 hours.
Meanwhile, make the sauce. Set aside about ⅓ cup raspberries. Put the remaining raspberries and the remaining ½ cup sugar in the bowl of a food processor and process until smooth. Strain through a fine sieve, pressing down with the bottom of a ladle to extract as much liquid as possible. Discard the solids and set the sauce aside. (The sauce can be made up to 2 days ahead and refrigerated in an airtight container.)
Remove the semifreddo from the freezer and let thaw a few minutes to help it release from the pan; turn out onto a platter and remove the plastic wrap. (If the semifreddo is difficult to turn out, dip the bottom of the loaf pan in warm water to loosen.) Slice the semifreddo into 6 slices and put each slice on a plate. Top with raspberry sauce and reserved raspberries.