How To Make Spaghetti Squash Shrimp Scampi | Bobby Flay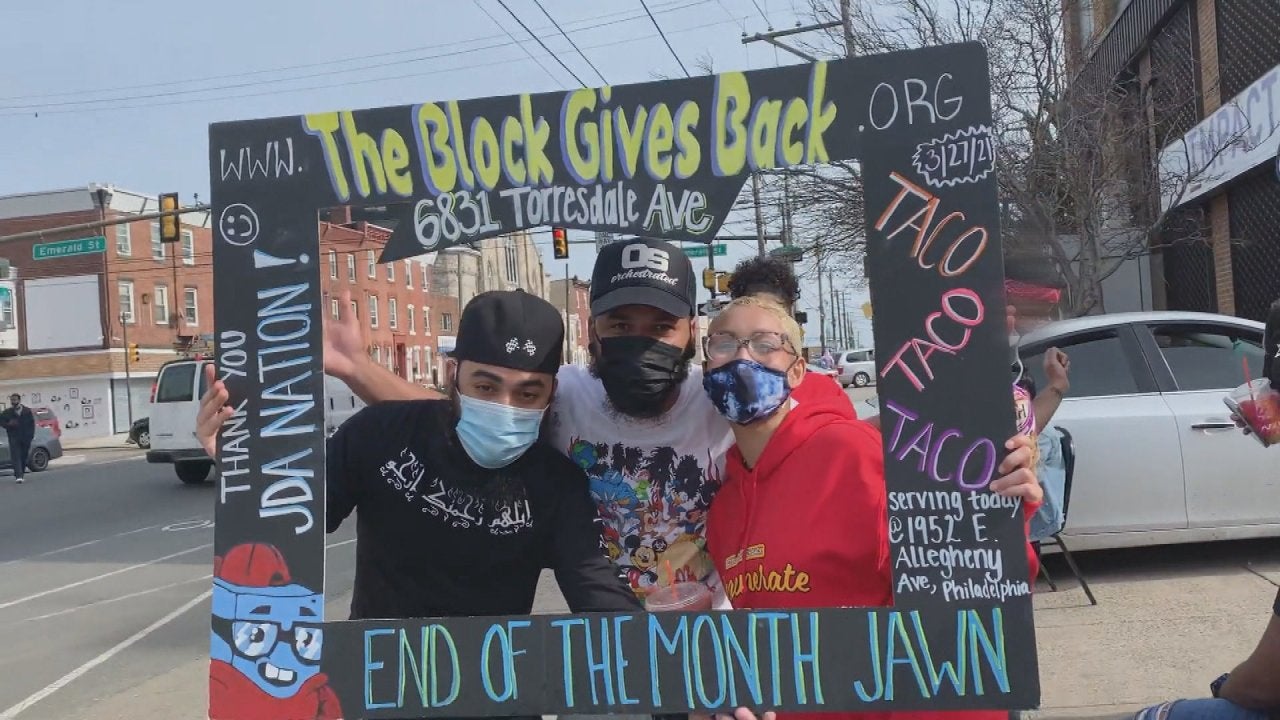 The "Philly Blockstars" are Do-Good Rockstars—They Fed 5,600+ Co…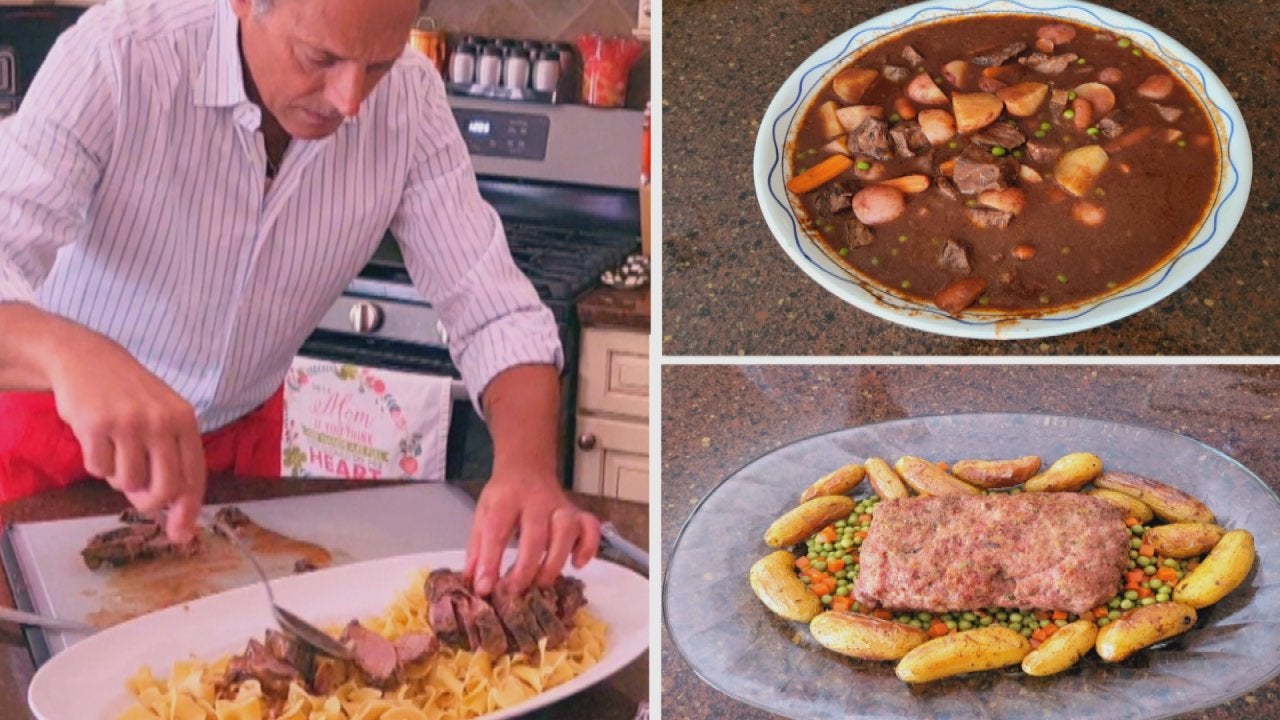 The Best Budget-Friendly Meat Cuts to Buy Now + How to Cook Them…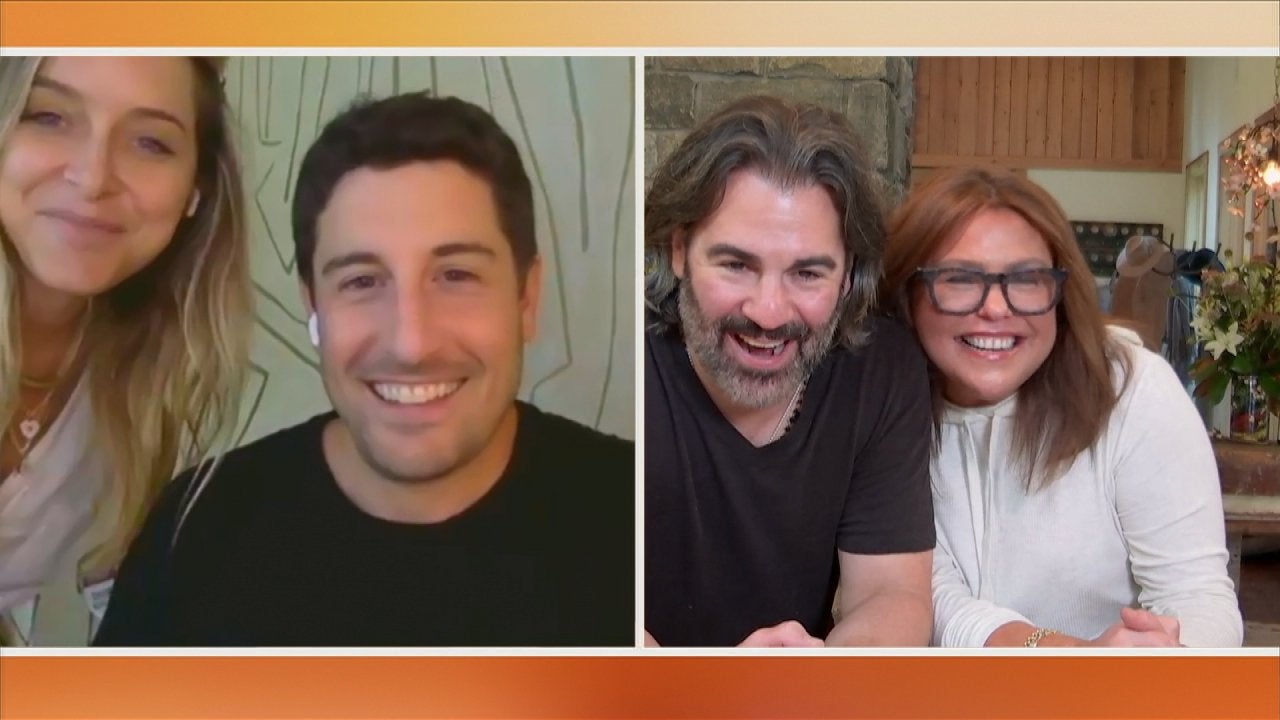 Jason Biggs + Jenny Mollen Tell Rachael They're Coming Over for …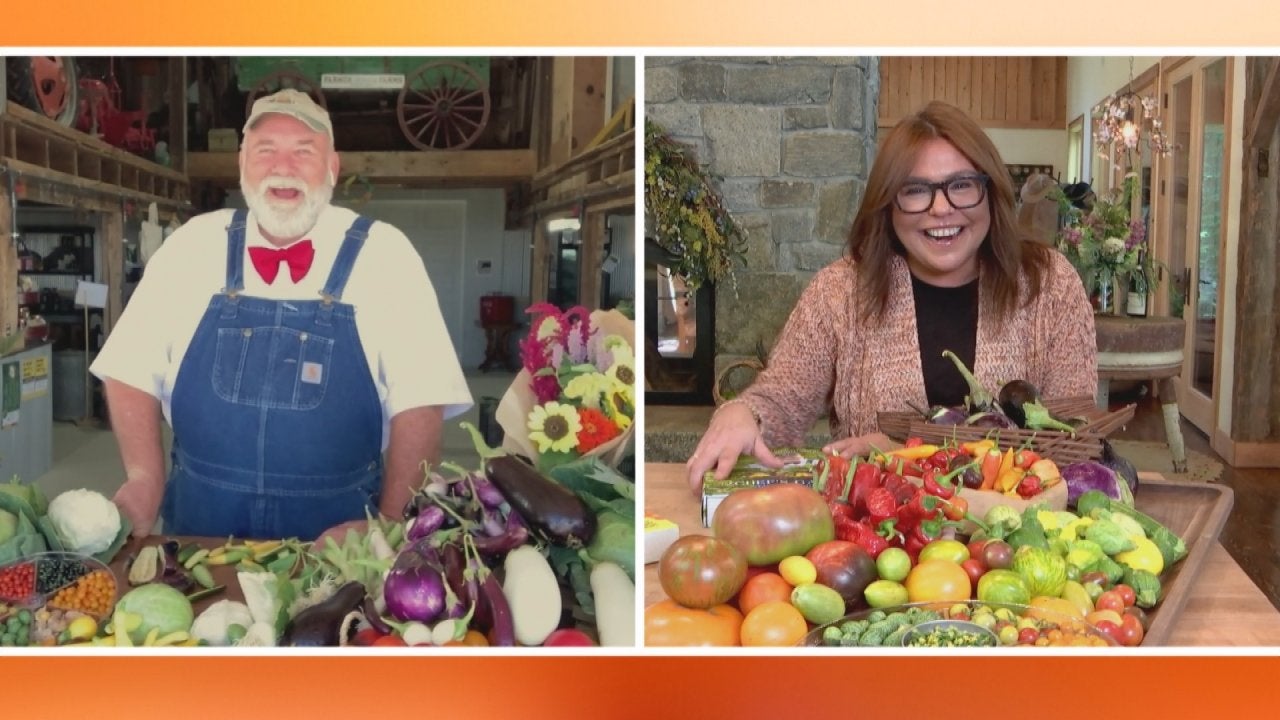 Farmer Lee Jones Shares His Favorite Fall Vegetables—Including C…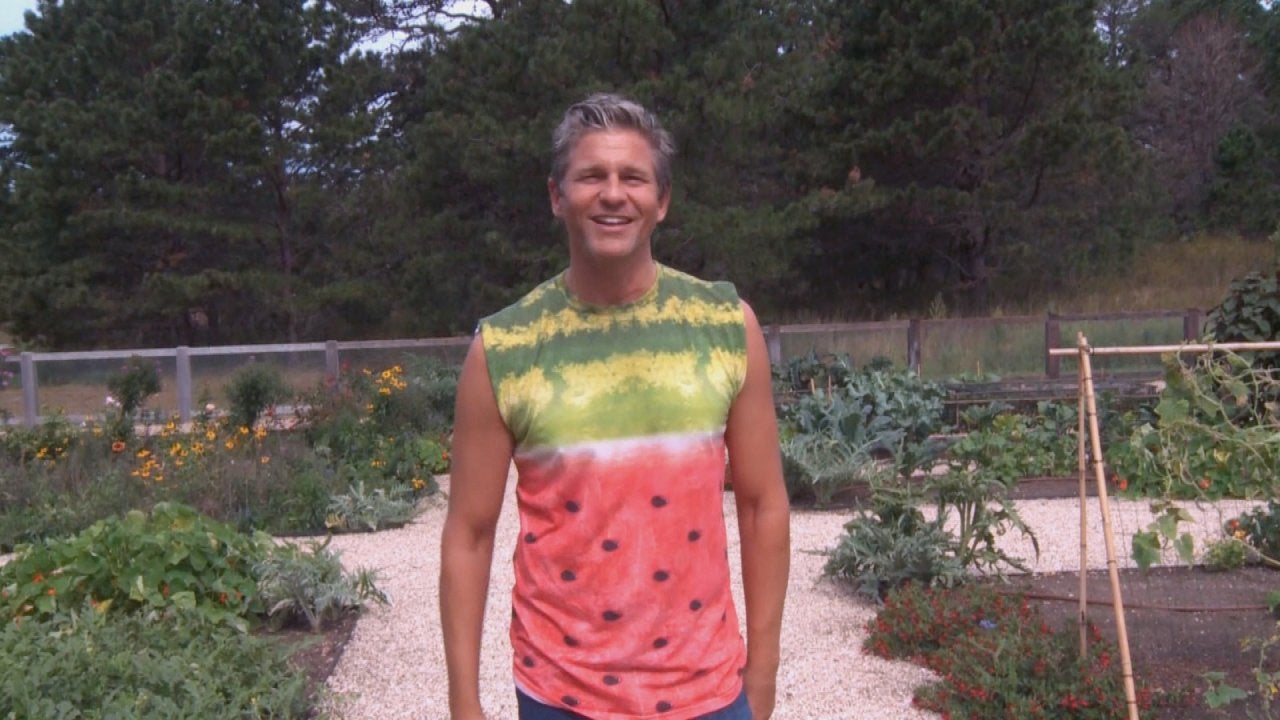 Come Tour David Burtka and Neil Patrick Harris' STUNNING Home Ga…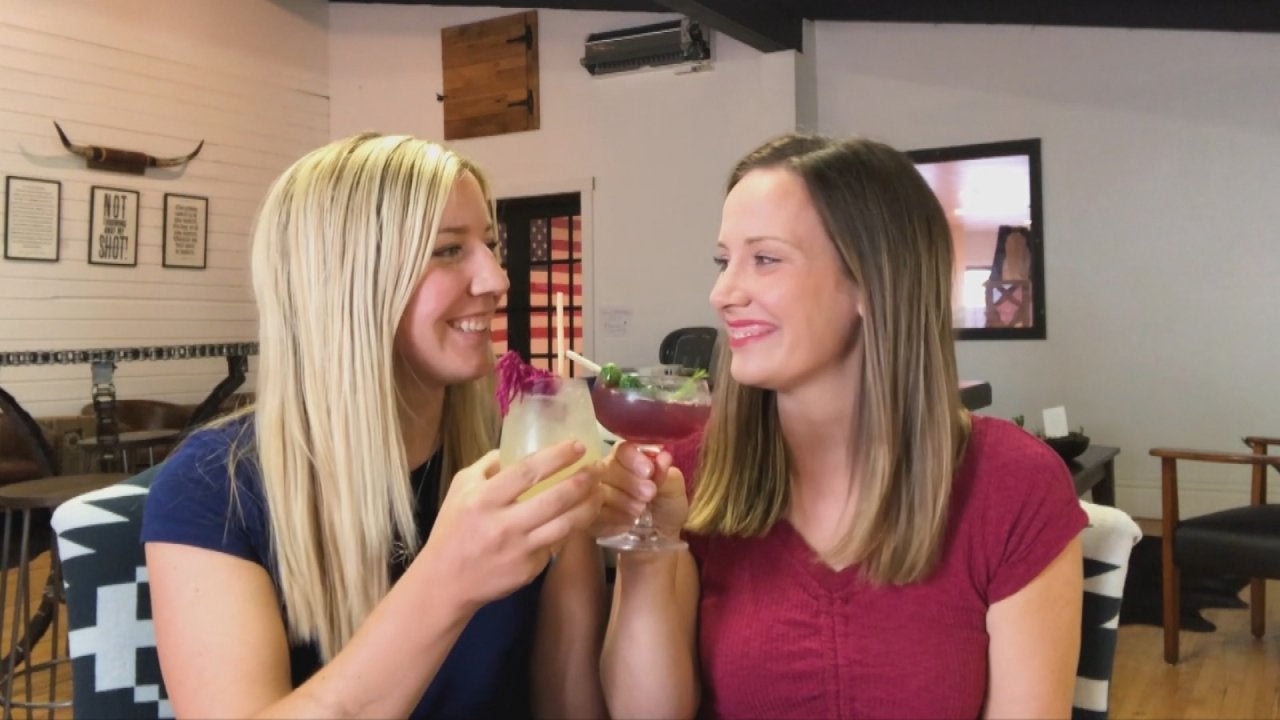 Farm to Cocktail? These Girls Got You! Say Hello to the Simple G…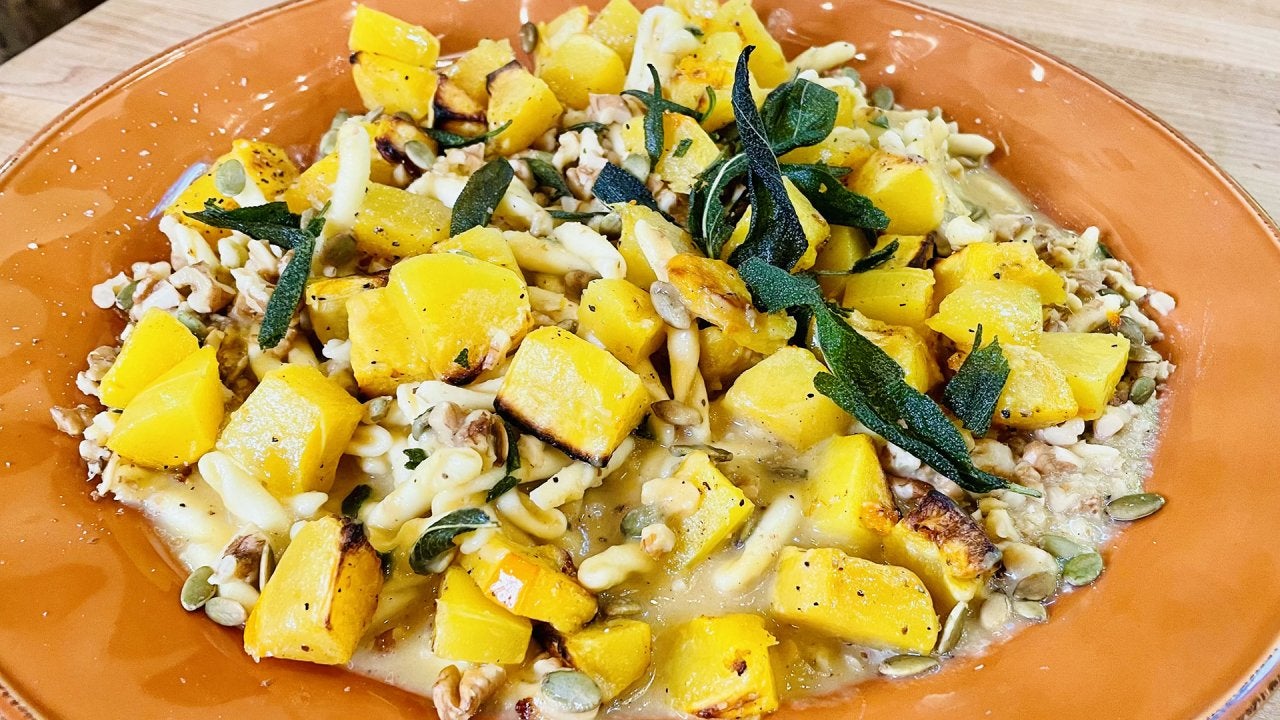 How to Make Pasta with Pumpkin, Brown Butter, Crispy Sage and Nu…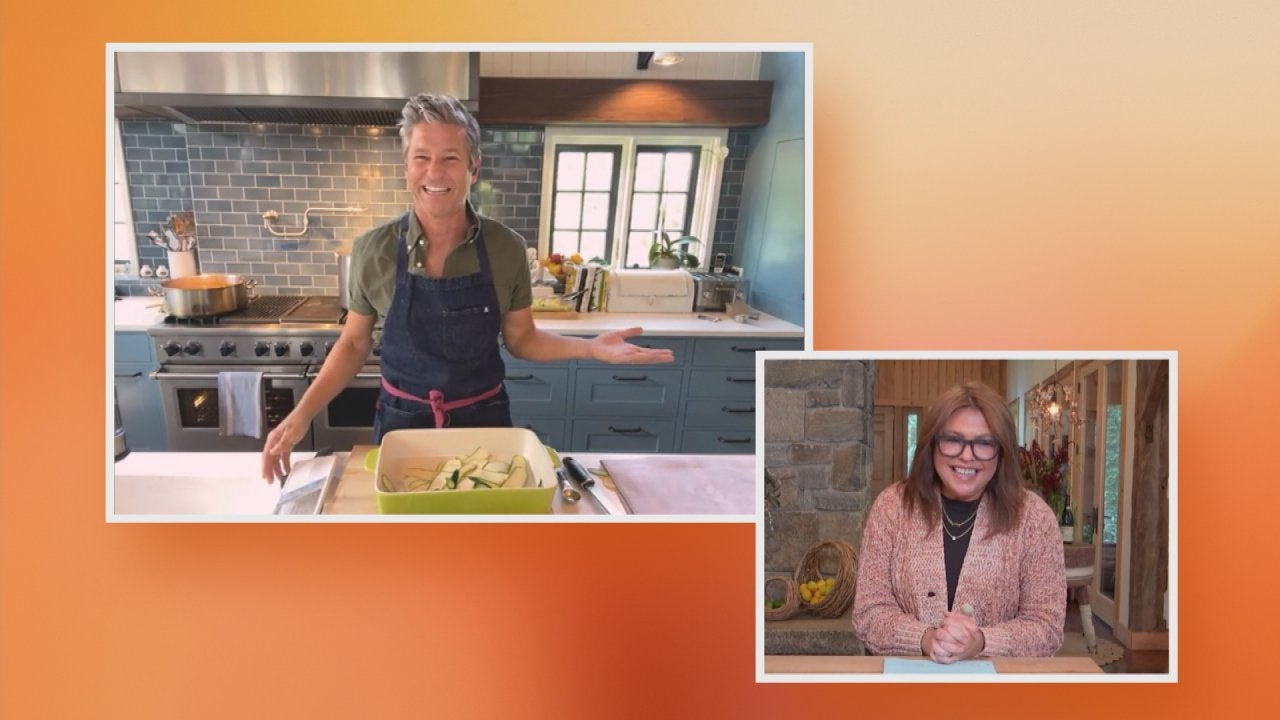 How to Make Raw Zucchini Salad | David Burtka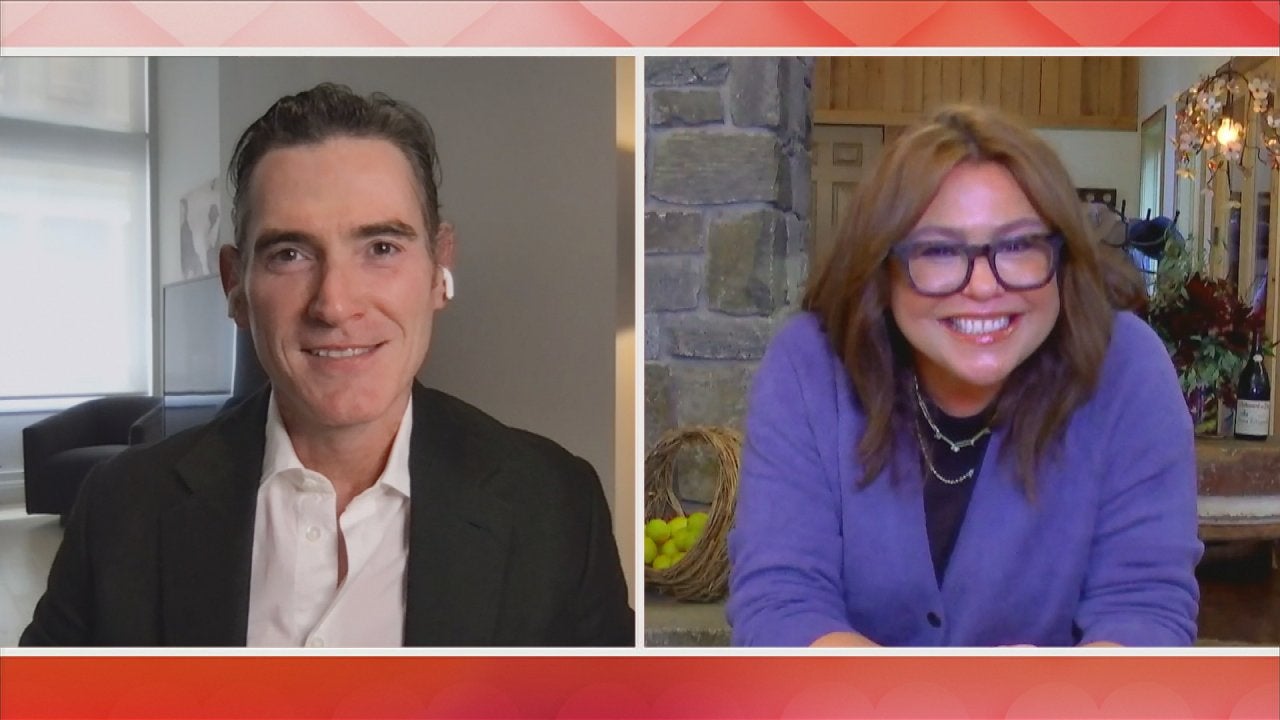 Rachael's Reaction to Billy Crudup's Preview of "The Morning Sho…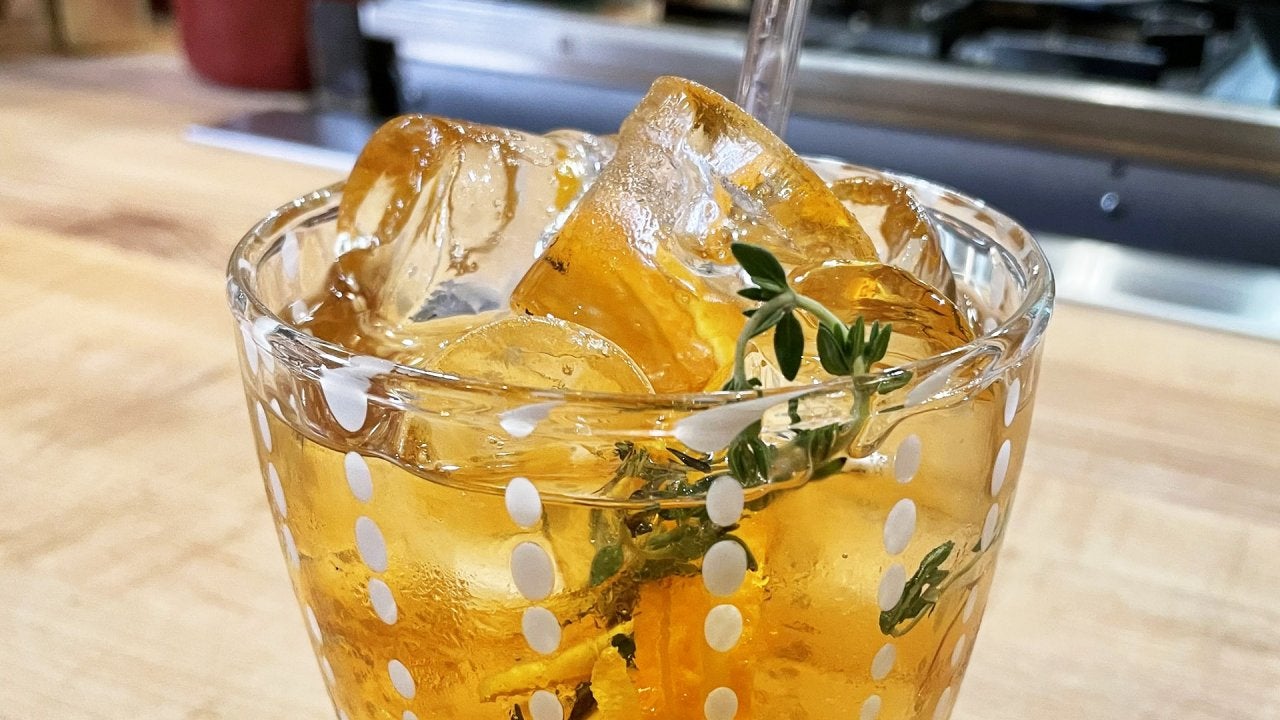 How to Make a Vermouth Spritz | John Cusimano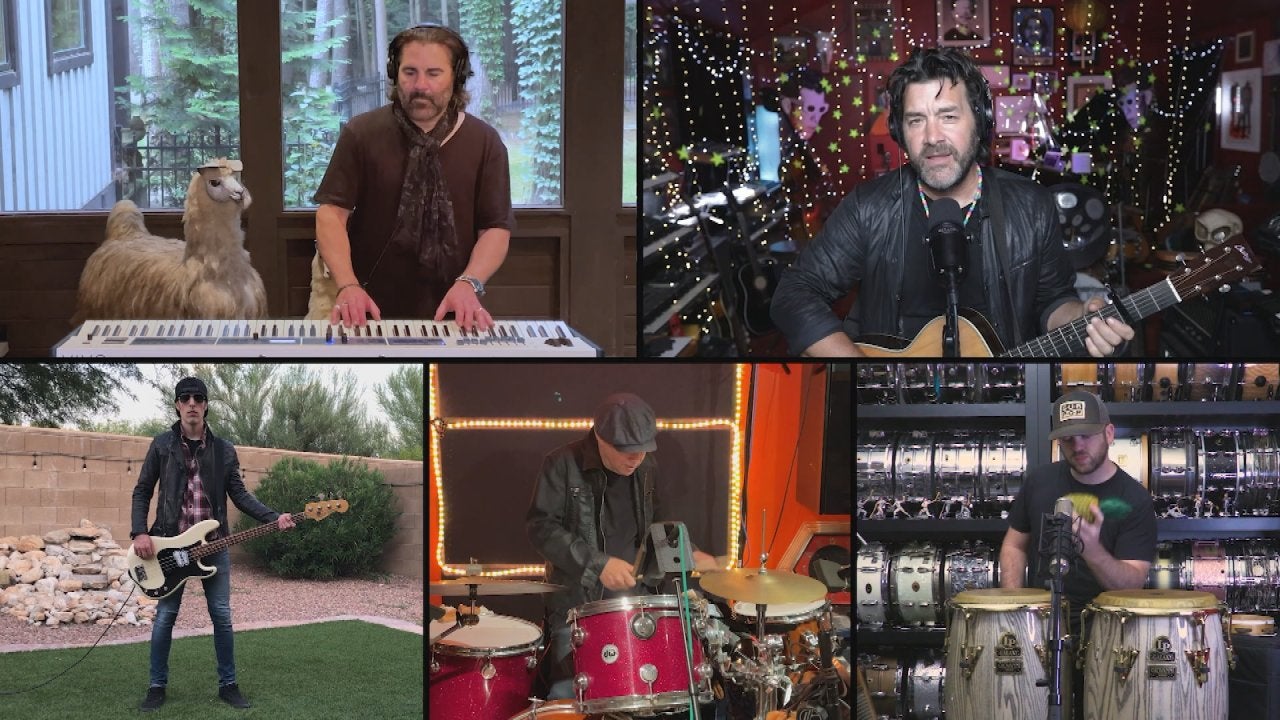 Stop Everything and Listen to "Buongiorno Baby"—the Song John Co…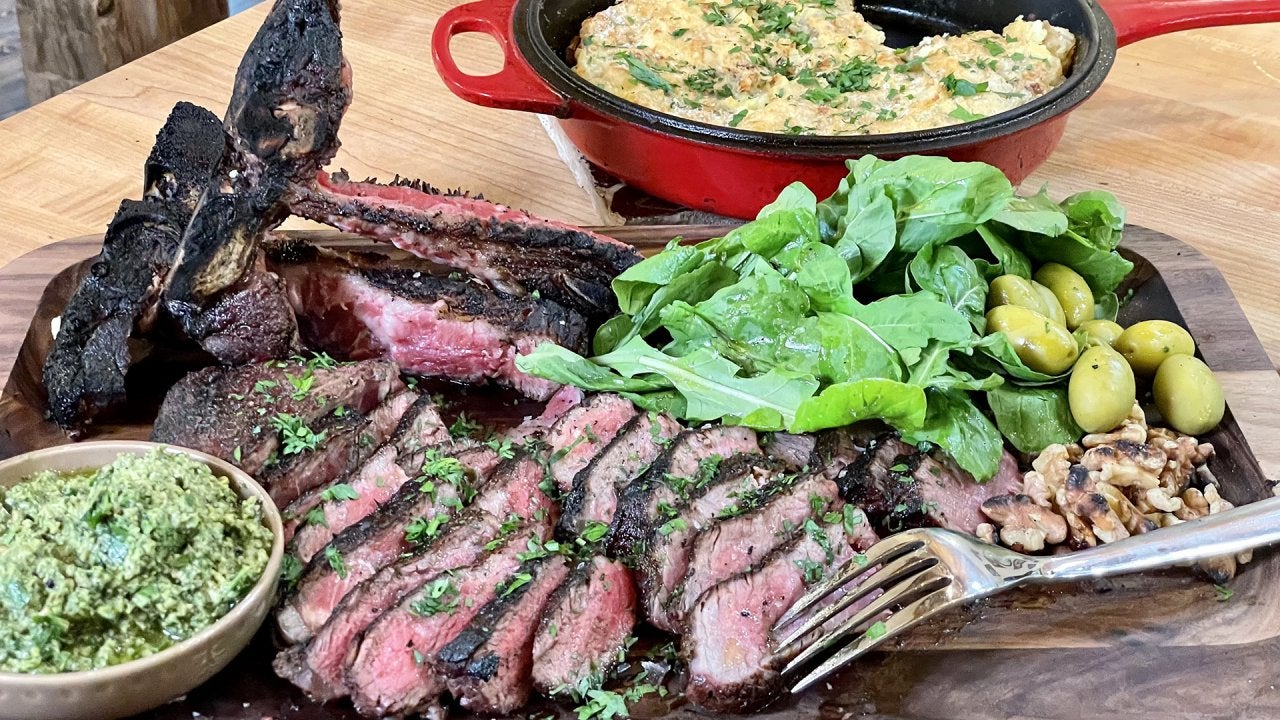 How to Make Bistecca (Porterhouse) with Walnut Salsa Verde and C…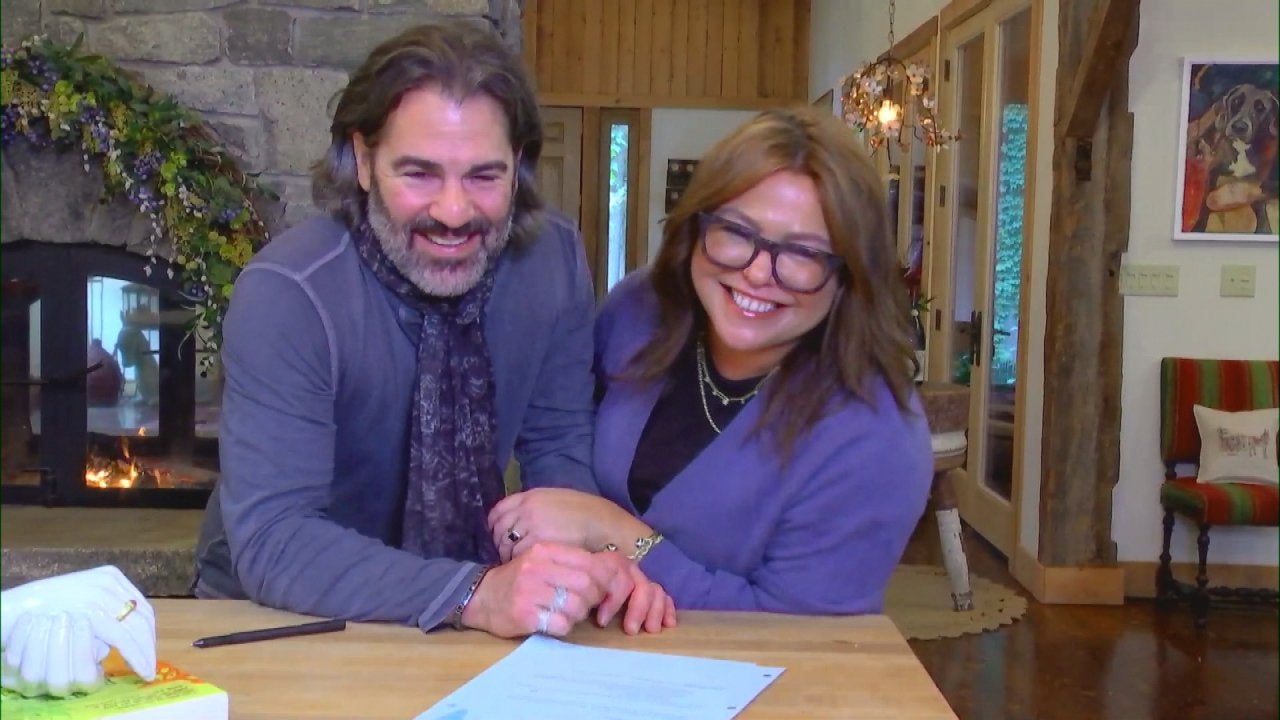 Rachael Reveals Her Favorite Place to Eat in Tuscany, Italy | Q …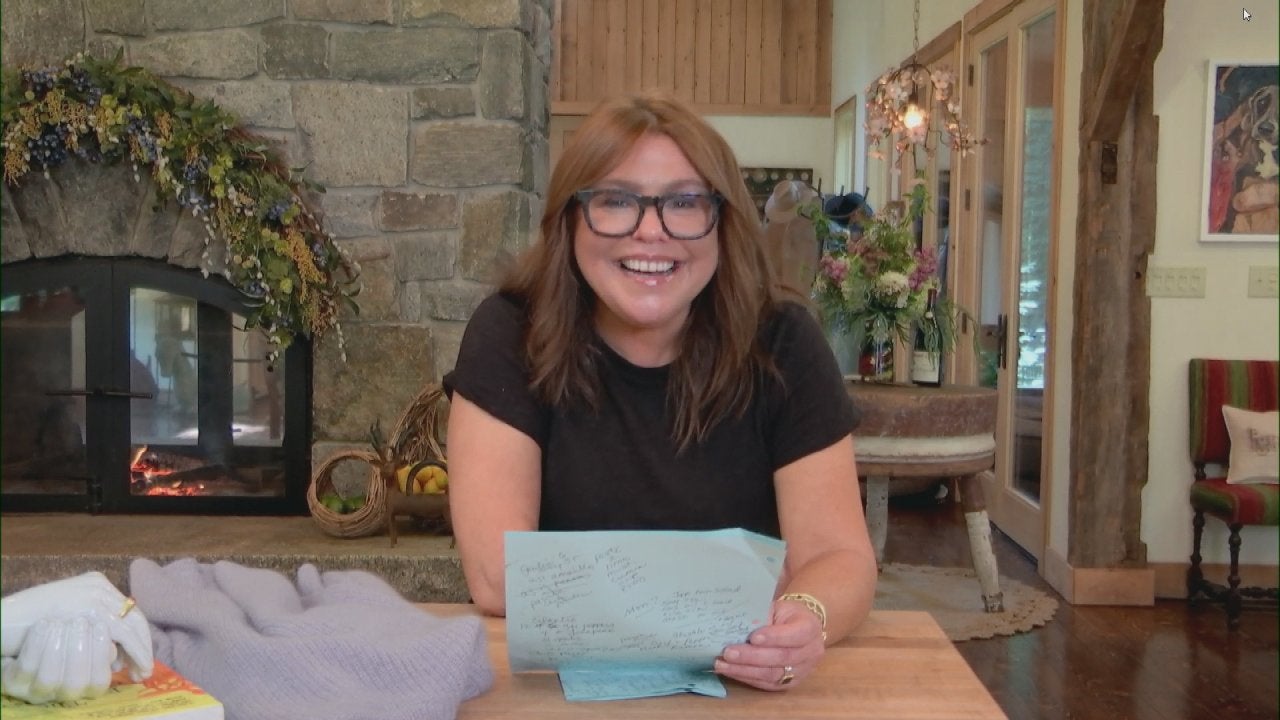 What's In Our Meal Bag? 3 Sweet Stories from Viewers Who Tried R…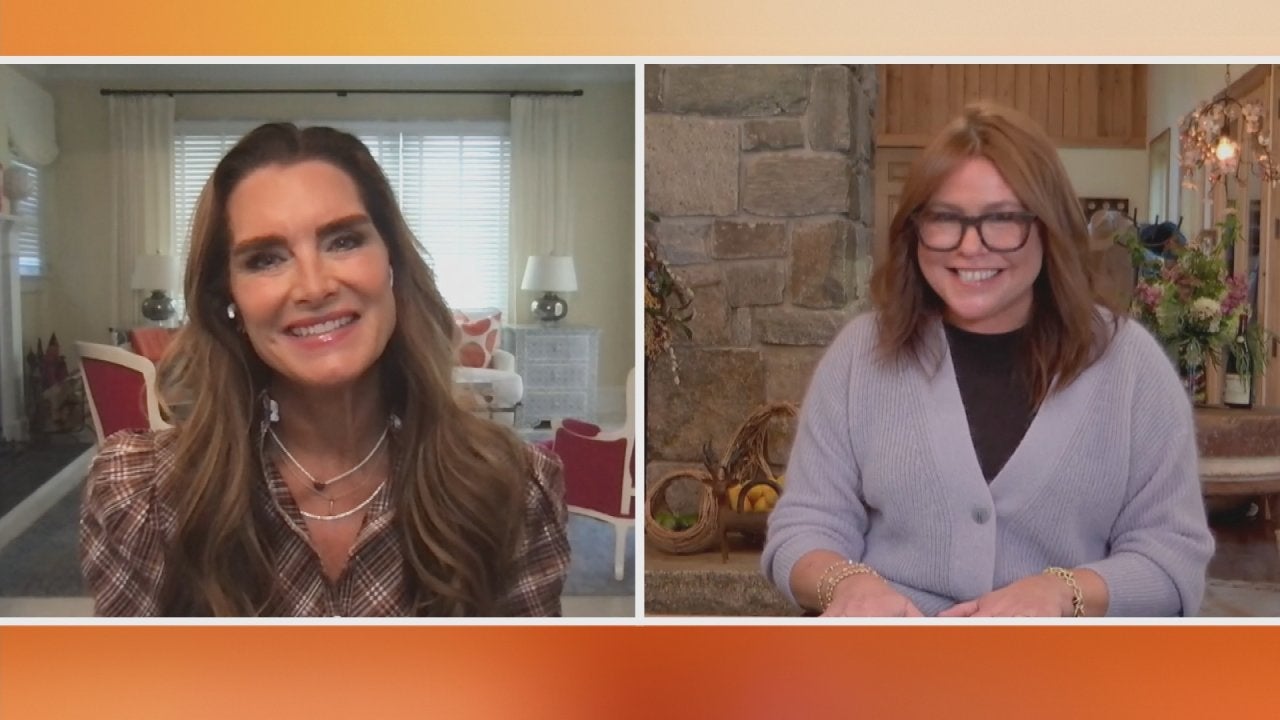 Brooke Shields Tearfully Recounts Devastating Accident + Leg Inj…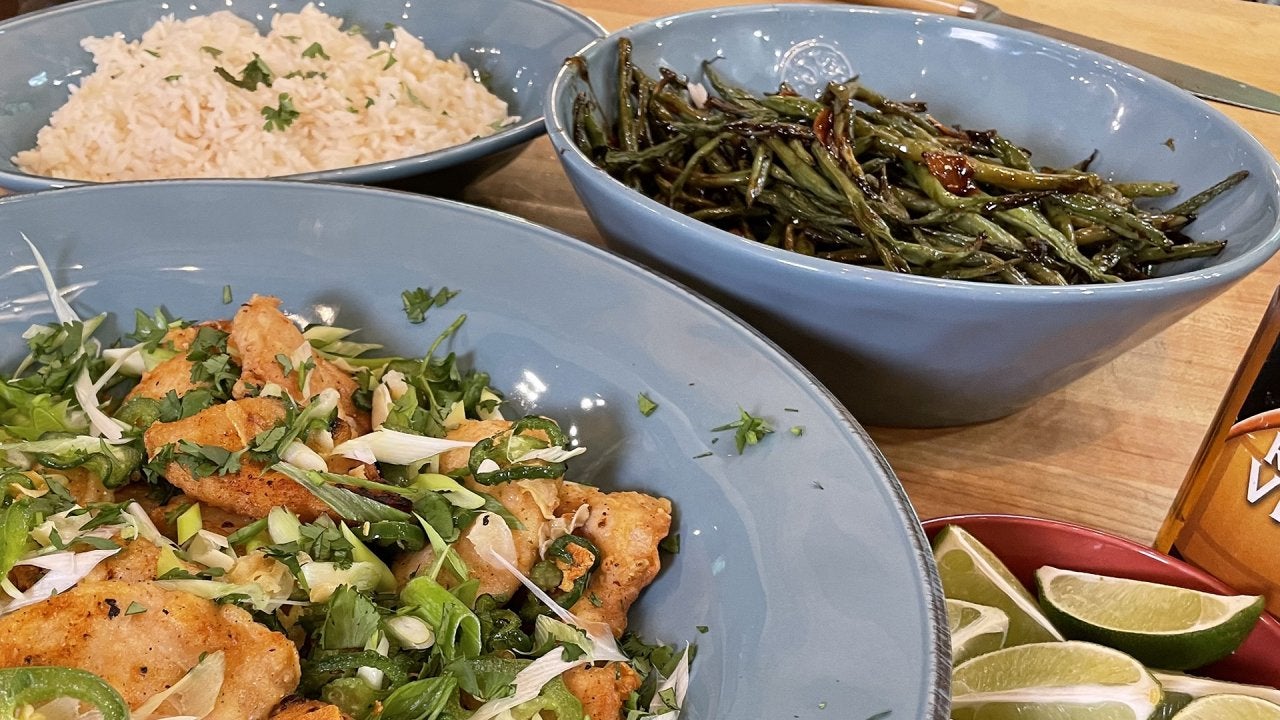 How to Make Roasted Honey-Soy Green Beans | Rachael Ray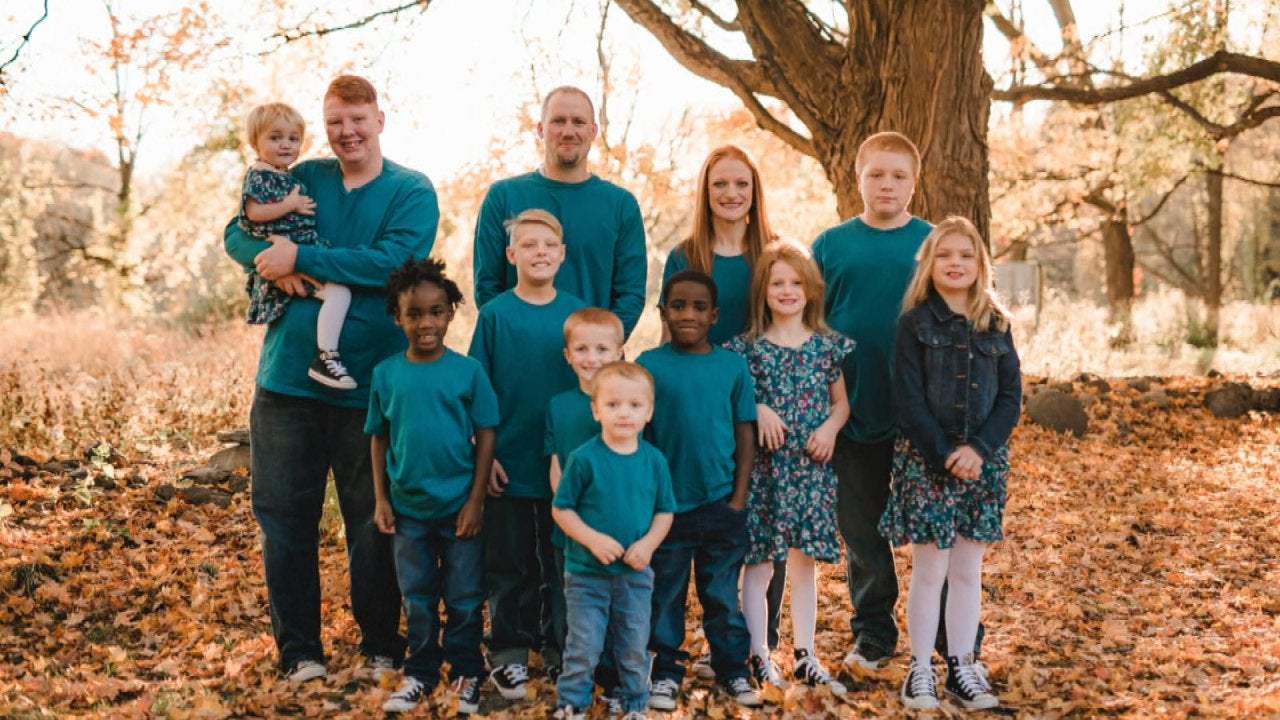 We Surprise a Mom of 10 (Including 6 Foster Kids!) Who Works So …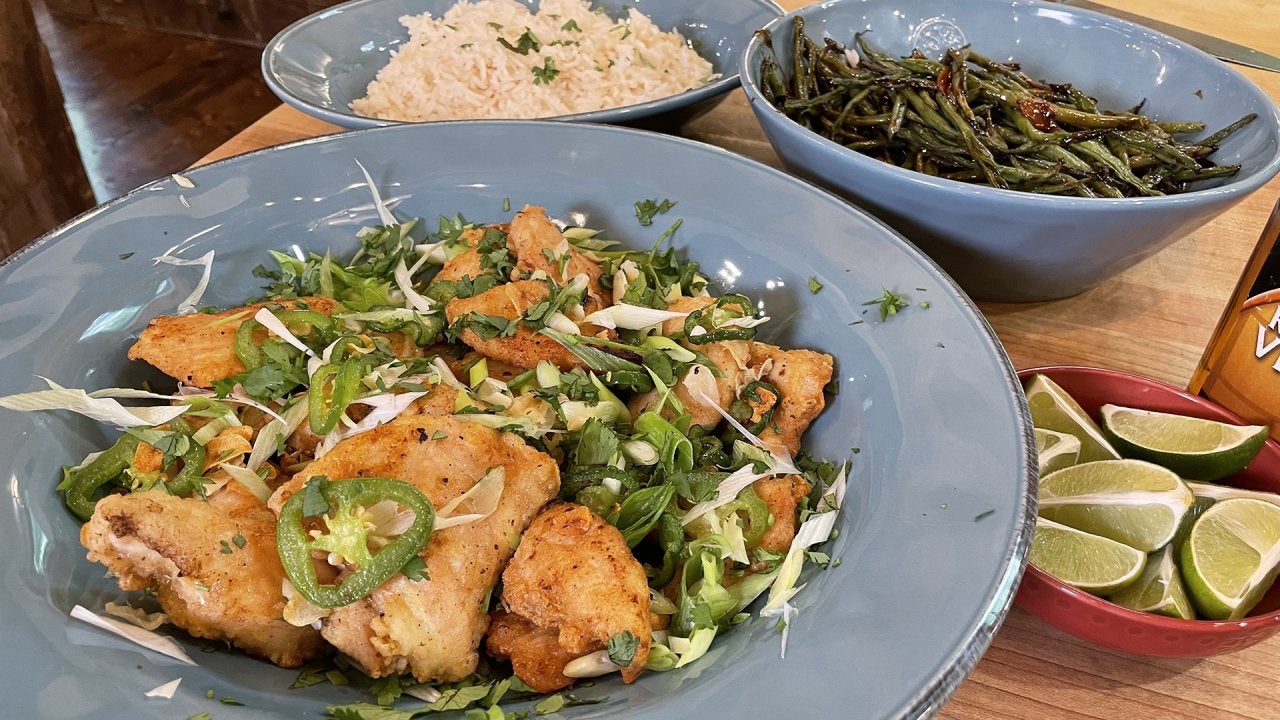 How to Make Salt 'n' Pepper Pork or Chicken | Rachael Ray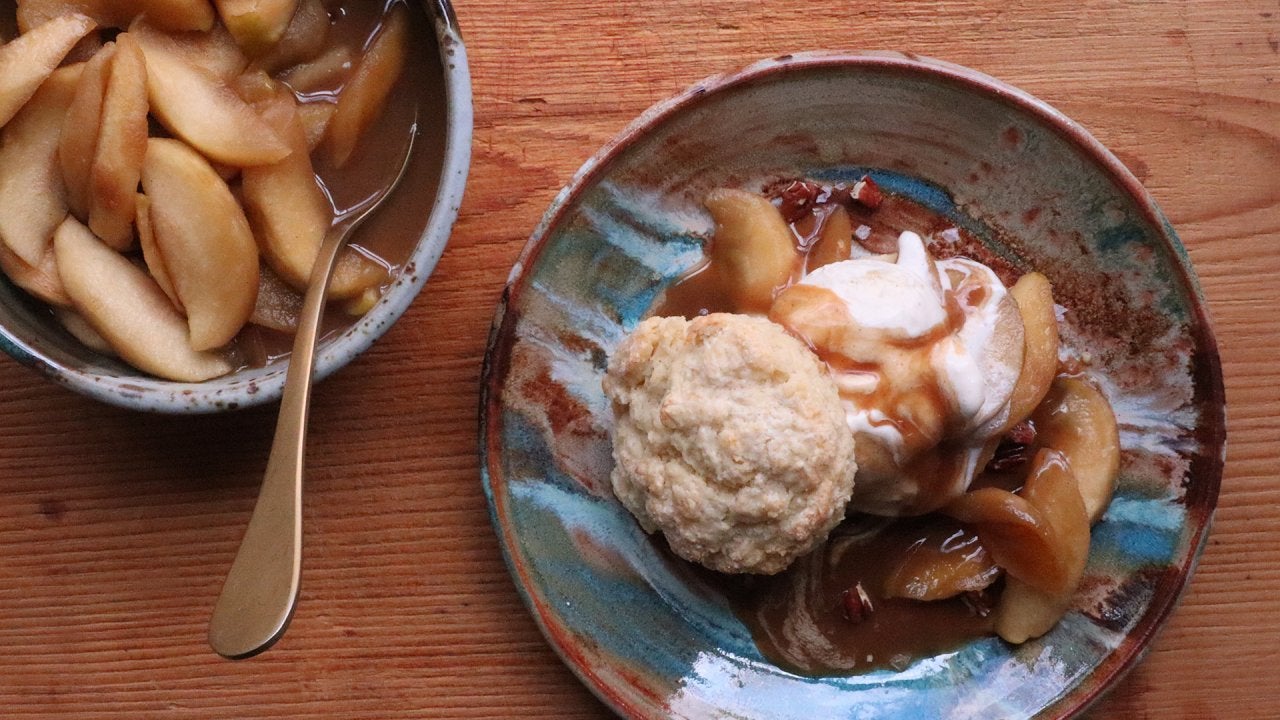 How to Make Caramel Apple Shortcakes | Grant Melton
Ingredients
1 medium-large spaghetti squash
1 tablespoon olive oil
Kosher salt and freshly ground black pepper
Canola oil
12 medium shrimp, peeled and deveined
1 small shallot, finely diced
2 cloves garlic , crushed to a paste
⅓ cup white wine
1 tablespoon lemon juice
3 tablespoons unsalted butter, at room temperature
¼ teaspoon crushed red pepper flakes
¼ cup grated Parmigiano-Reggiano cheese
¼ cup chopped flat-leaf parsley leaves, plus more for garnish
Preparation
Preheat oven to 400°F. With a large, sharp knife, carefully cut the squash in half lengthwise. Scrape out the seeds and stringy flesh with a spoon and discard. Brush the cleaned squash halves with olive oil and season with salt and pepper.
Place the squash cut-side down on a baking sheet and cover the baking sheet with aluminum foil to help the squash soften. Roast for 1 hour or until the flesh is tender, the cut-side is golden brown, and the skin is easily pierced with a fork. Remove from the oven and let cool slightly. Using a fork, scrape the squash out of its skin into long, spaghetti-like strands. Move the fork across the squash crosswise, following the grain for longer strands.
Heat a few tablespoons of canola oil in a large pan over high heat until it begins to shimmer. Season the shrimp on both sides with salt and pepper and, working in batches and adding more oil if necessary, sear the shrimp until lightly golden brown on each side and just cooked through, 2 to 3 minutes per side. Remove the shrimp to a large plate and return the pan to the burner.
Make sure there is a tablespoon of oil left in the pan; if not, add canola oil. Add the shallots and crushed garlic and cook for 1 minute but until no color is achieved. Add the wine and lemon juice, scraping up the browned bits with a wooden spoon, and cook until reduced to ½ cup, about 3 minutes.
Reduce the heat to medium-low, and slowly whisk in the butter, tablespoon by tablespoon, and continue cooking until emulsified. Season with salt, pepper and red pepper flakes. Add the shrimp and the accumulated juices on the plate back to the pan and cook just to heat through, about 20 seconds. Add the reserved spaghetti squash and toss with cheese and parsley. Season with salt and pepper and serve immediately.